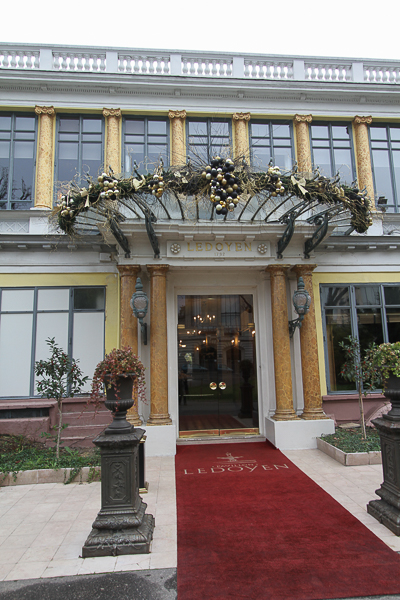 While we had dined well at the same venue a number of times in the past that was our first meal since Chef Yannick Alleno had taken the reigns of the newly named Alleno Paris. Our multi course tasting menu was a most pleasant surprise.
Lunch was a blend of classical French cuisine yet modern at the same time. From the Krug by the glass to the final bite of sweets at the end the meal was a success. Delicious, refined and beautifully presented dishes paired with attentive, warm and detail oriented service matched the elegant setting in a historic building steps away from the famous Champs Elysees.
The chef's enthusiastic back to basics sauce centered culinary style was simultaneously rewarding and refreshing. Each dish was a journey of discovery far enough from the norm to be intriguing yet still close enough to our zone of comfort to be pleasurable and fun. We congratulate him and his team on their success, and look forward to following them in the new restaurant at the Ledoyen Pavillon.