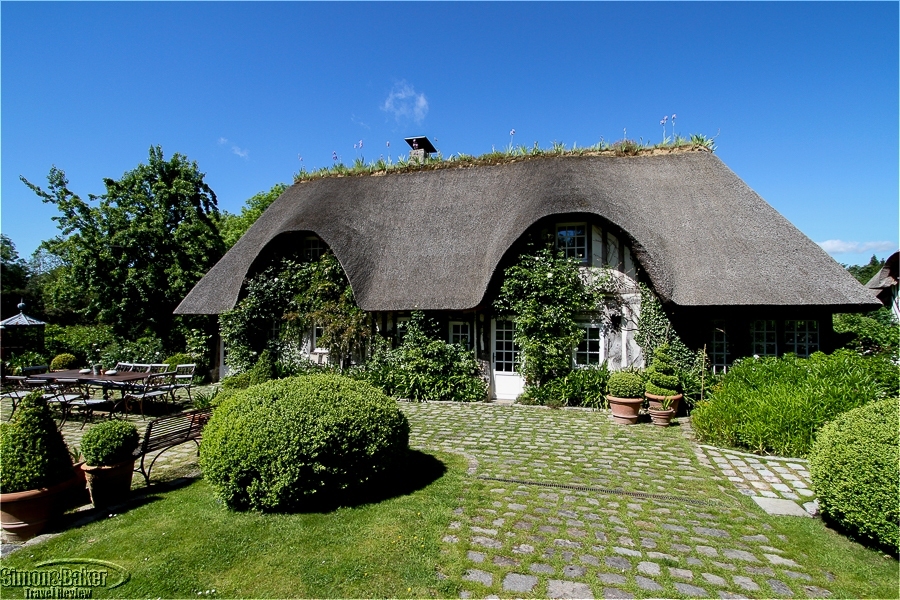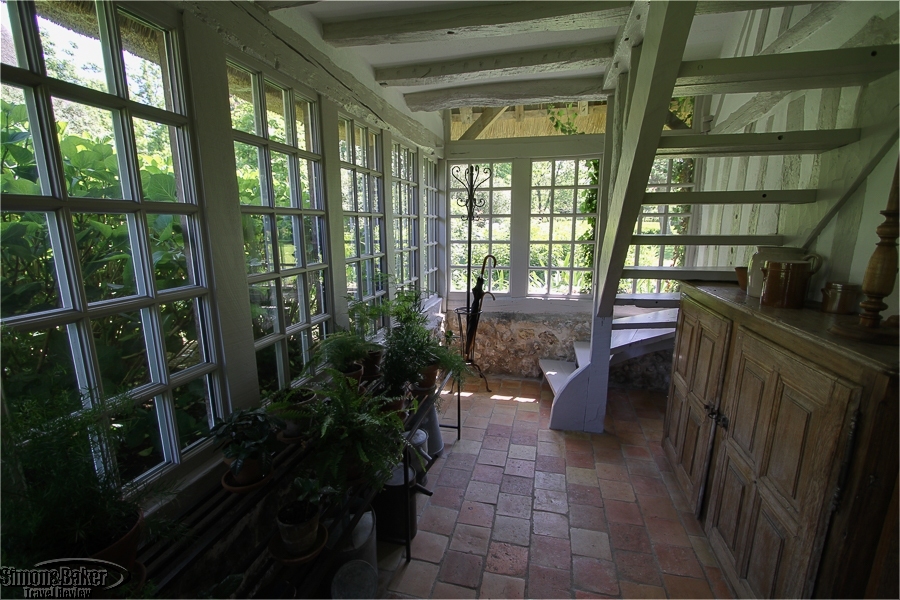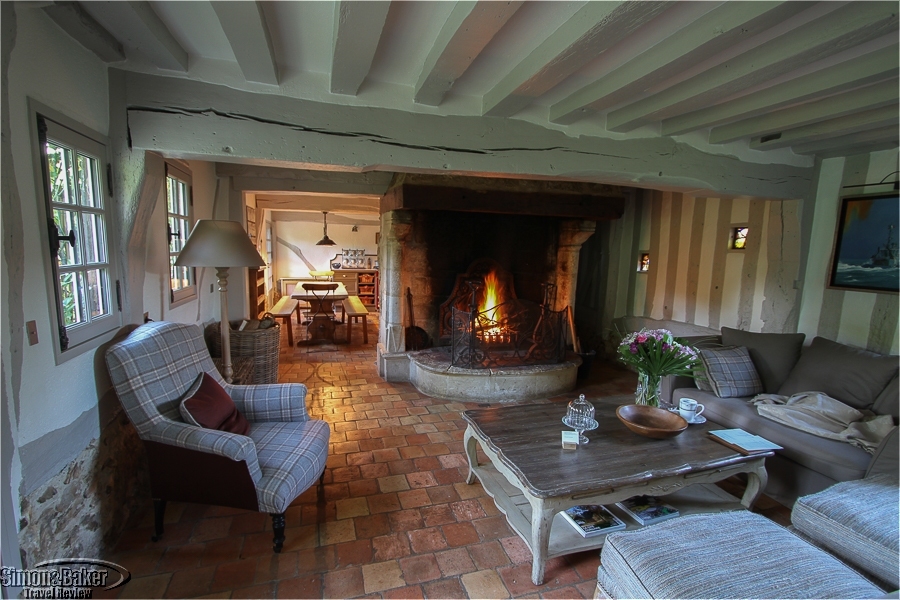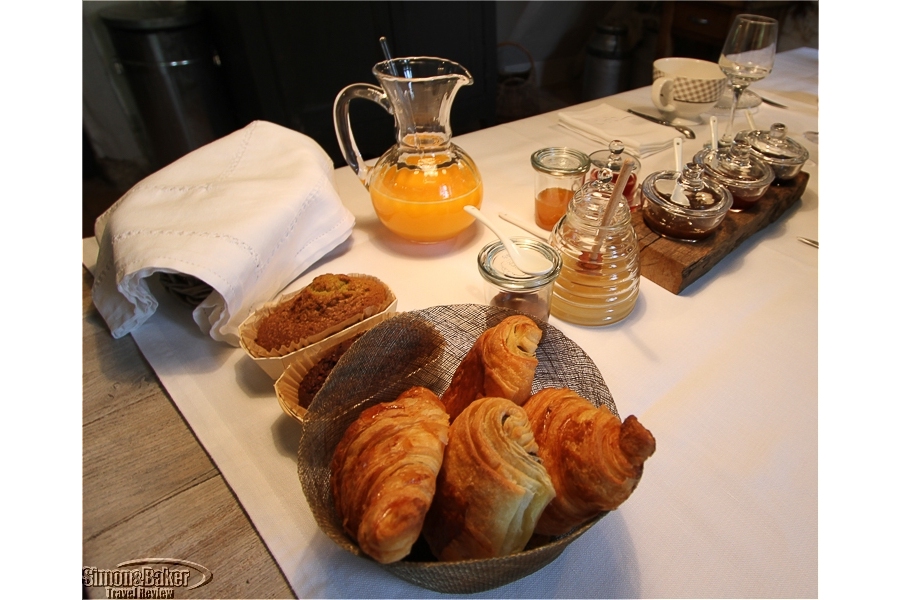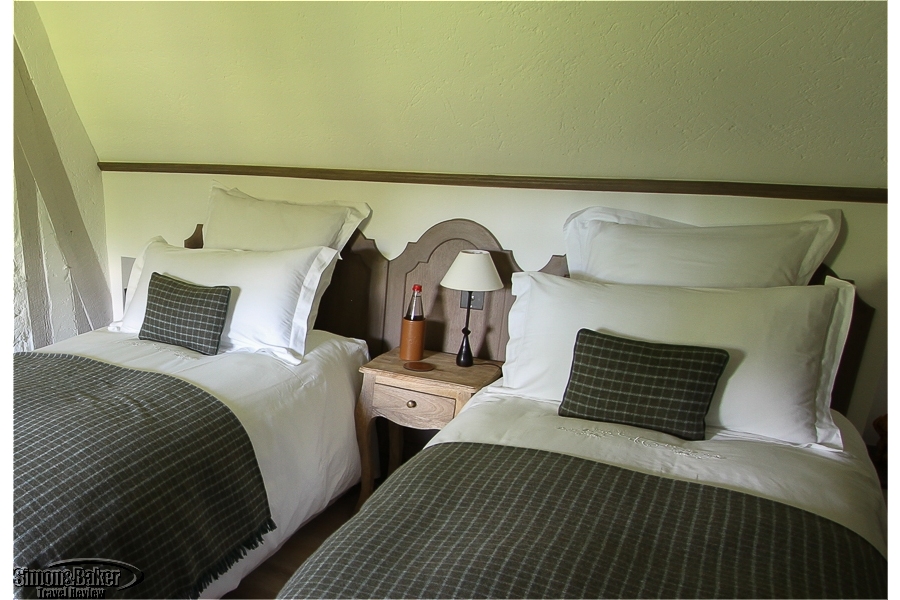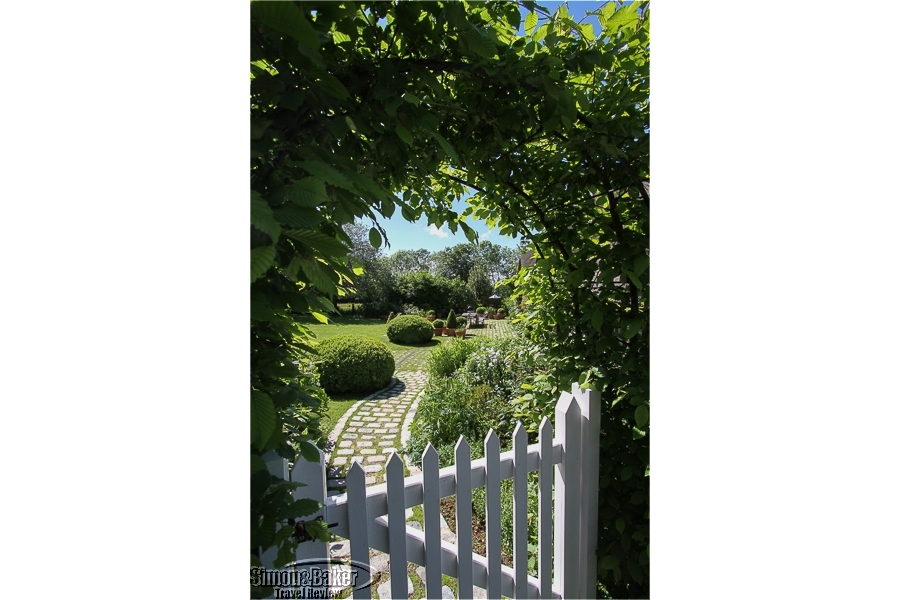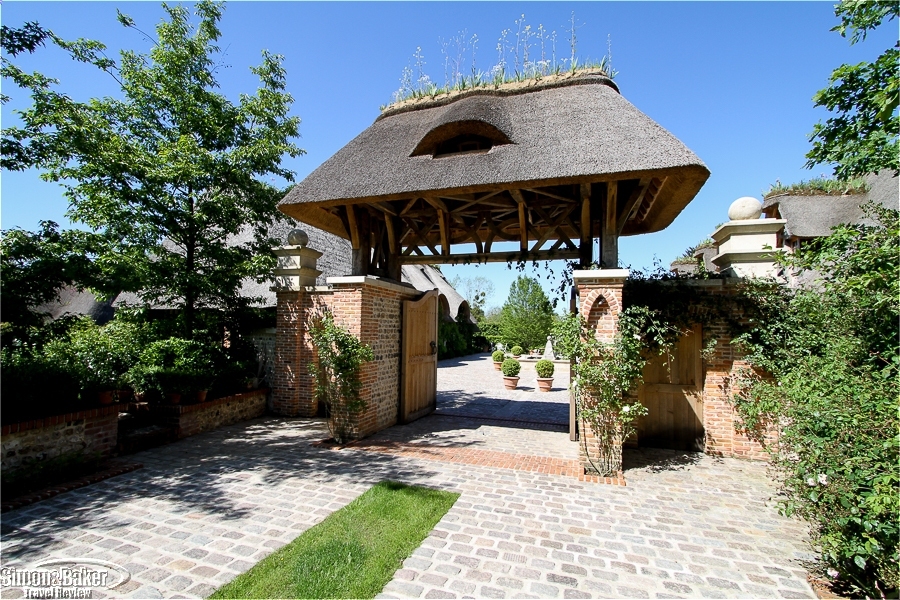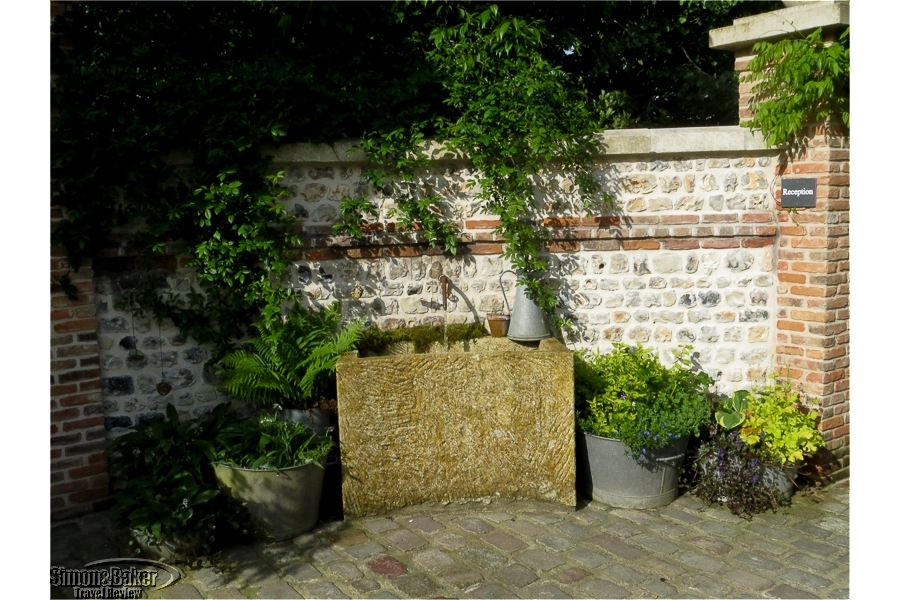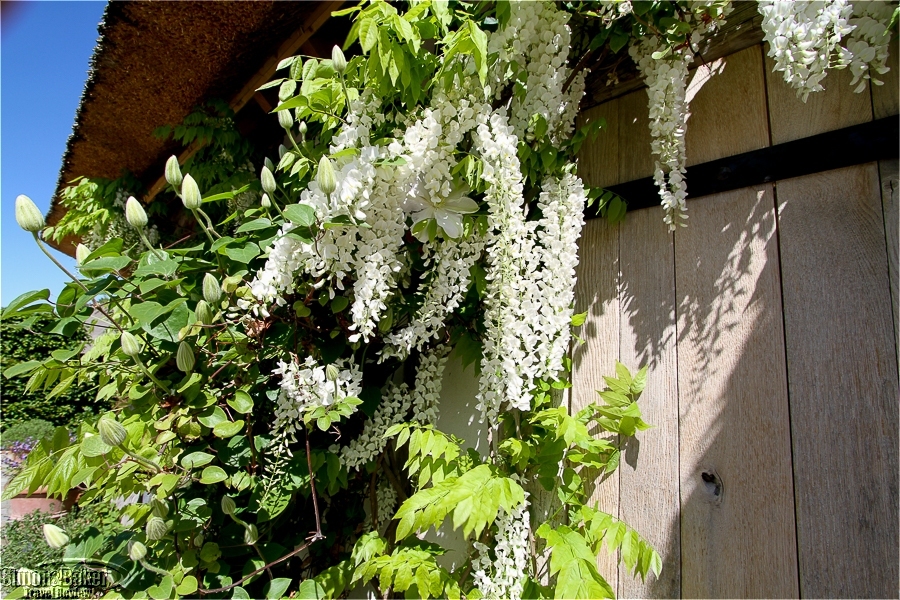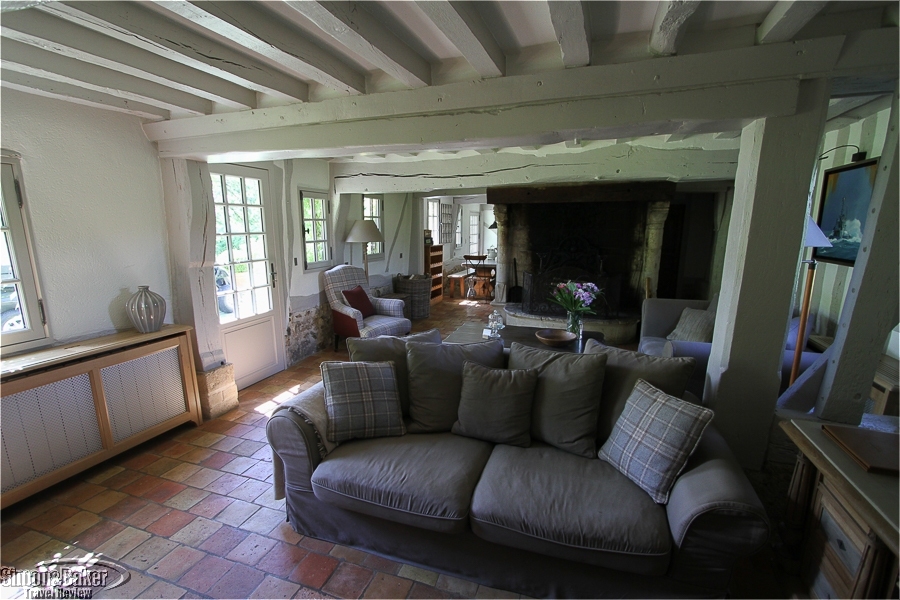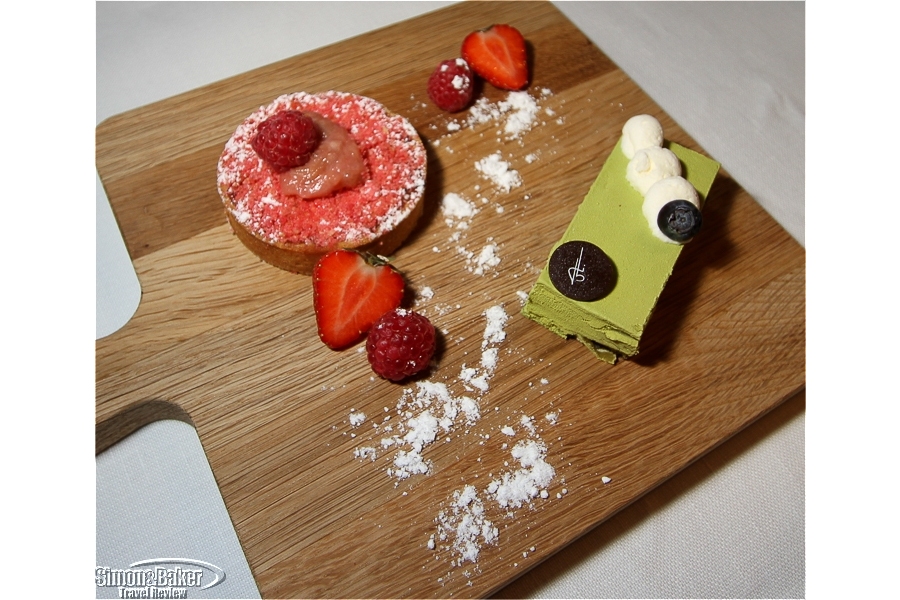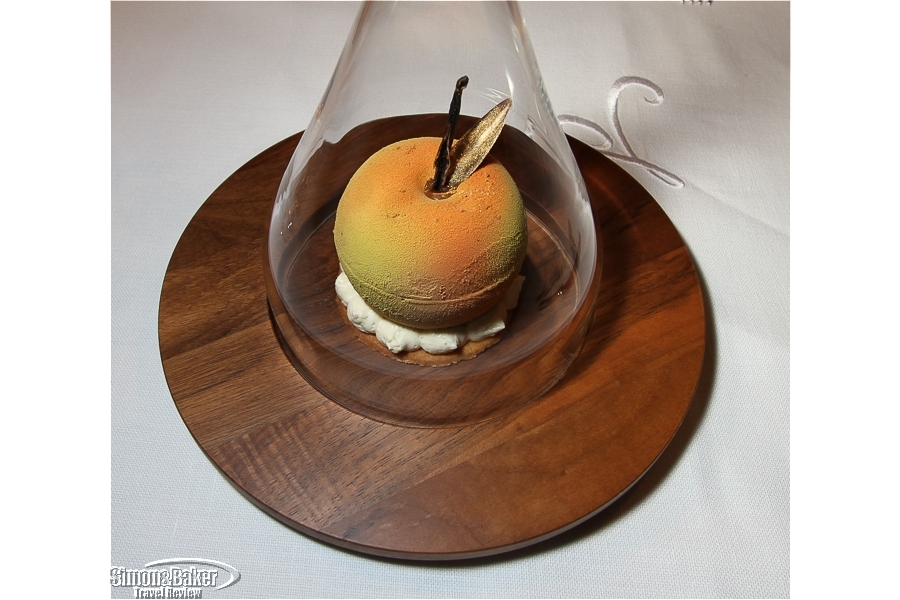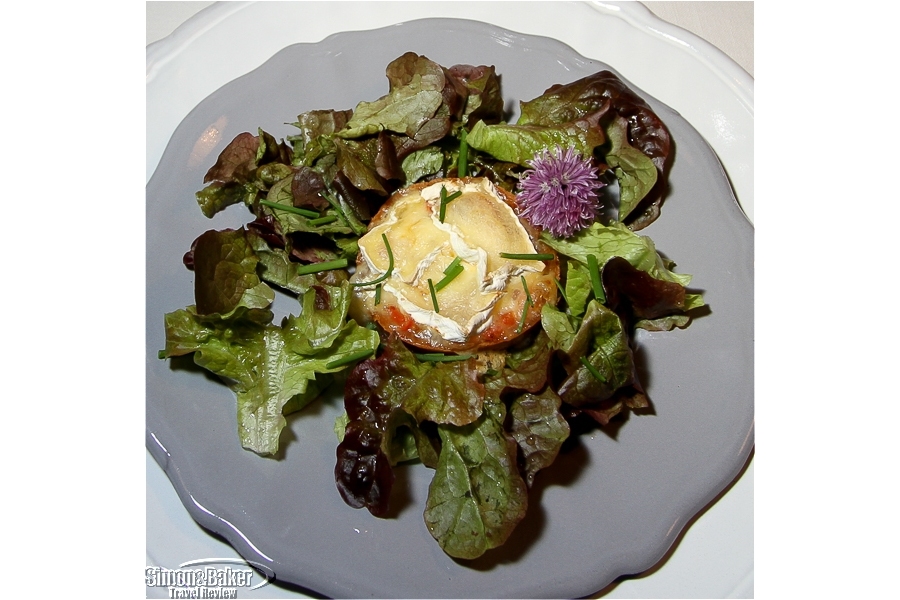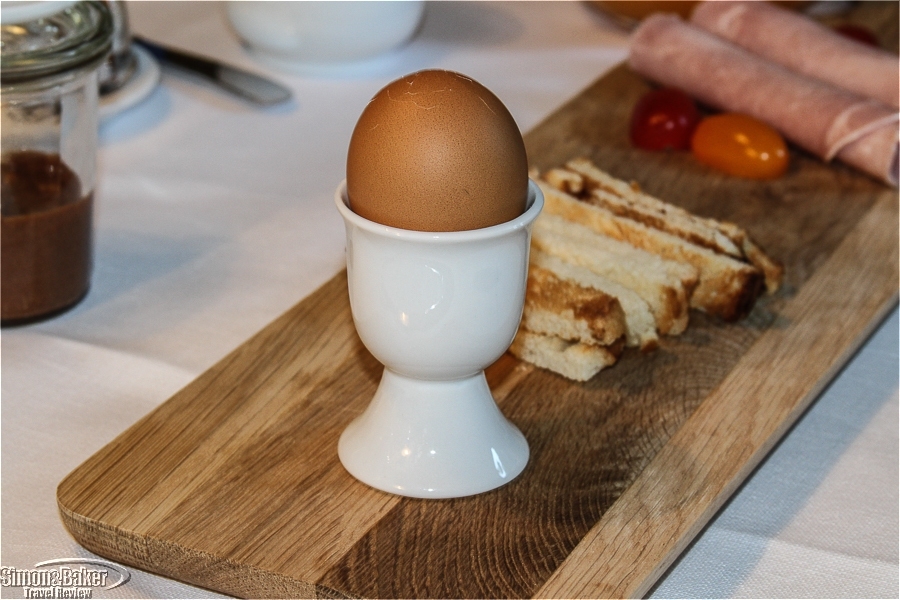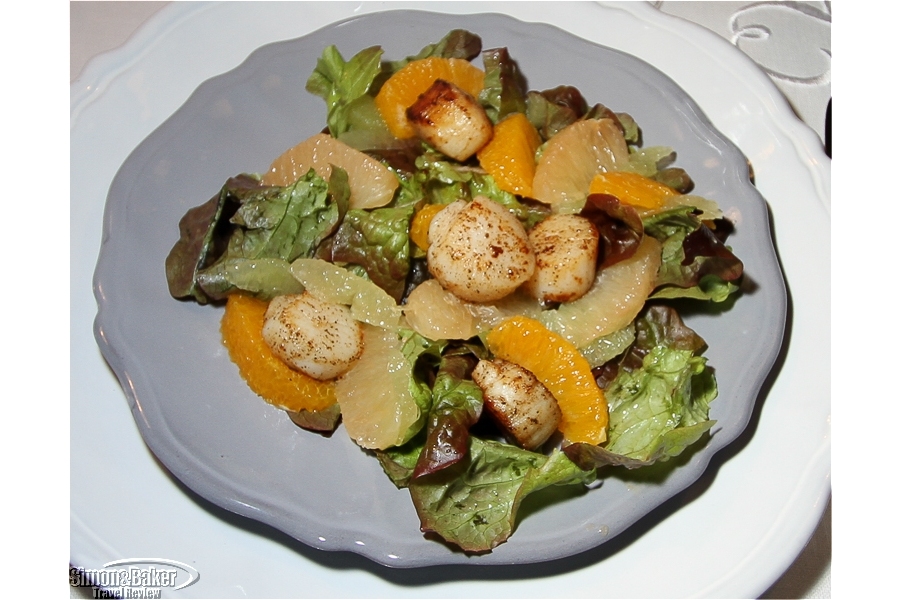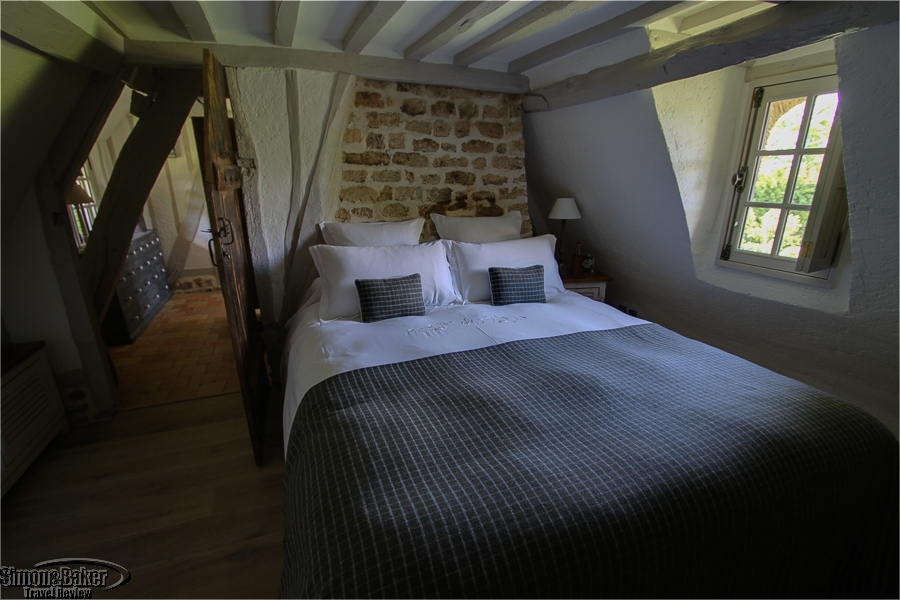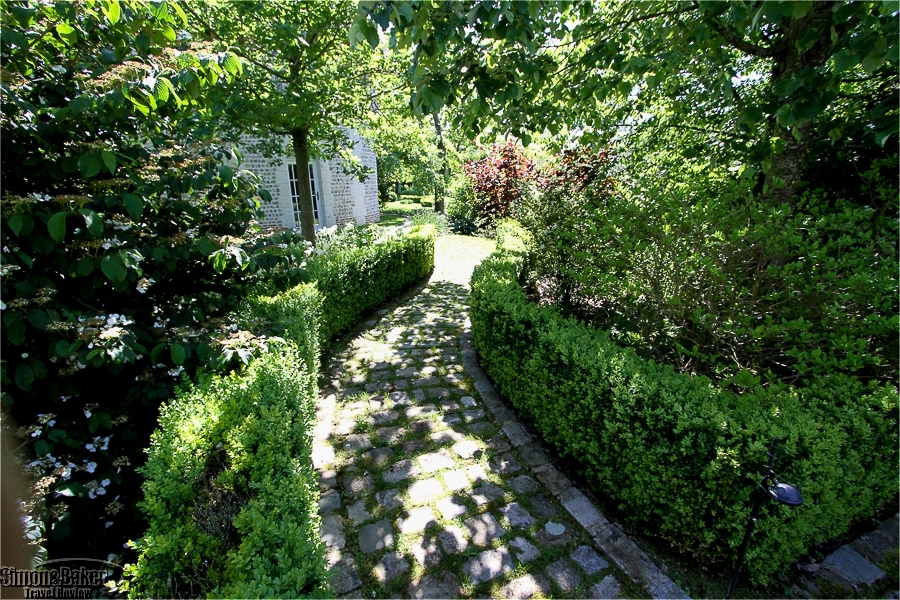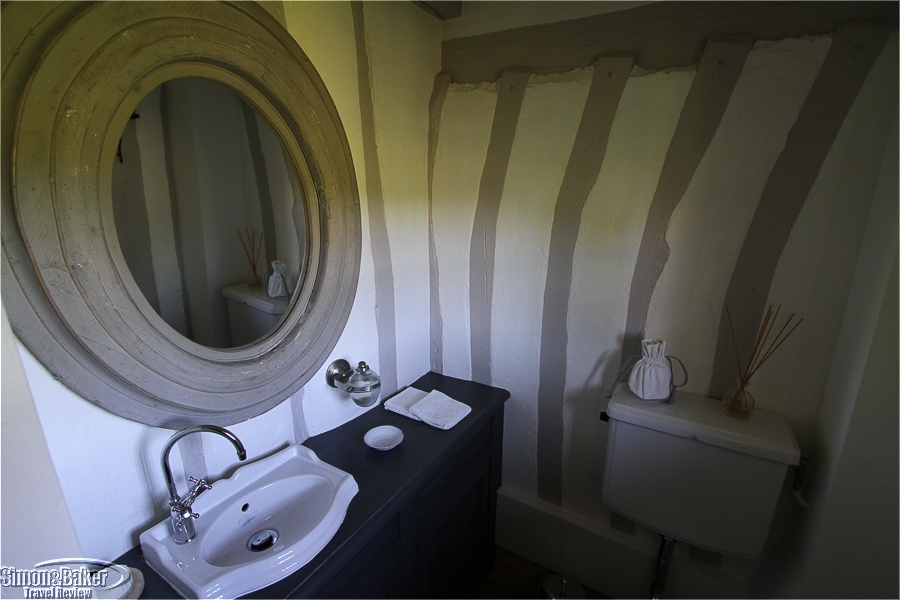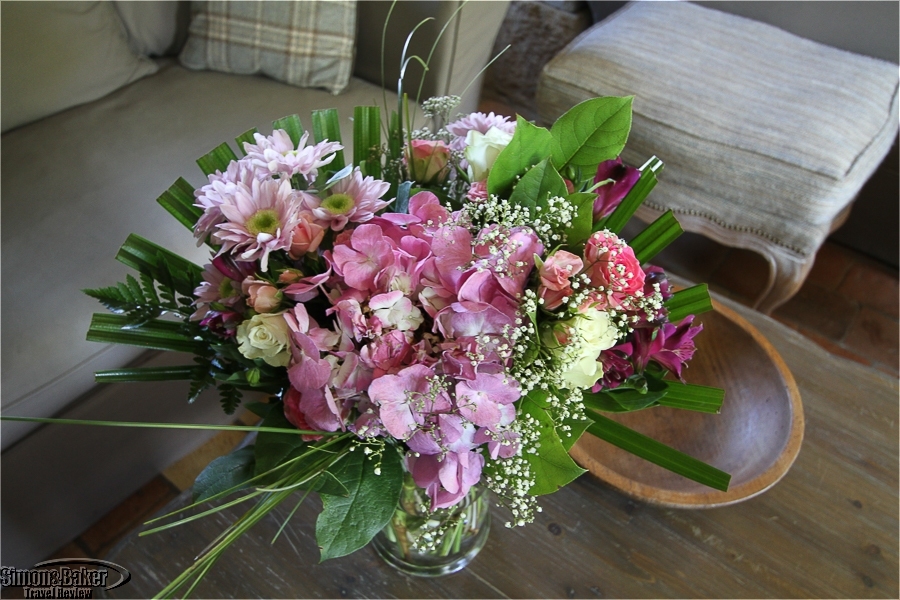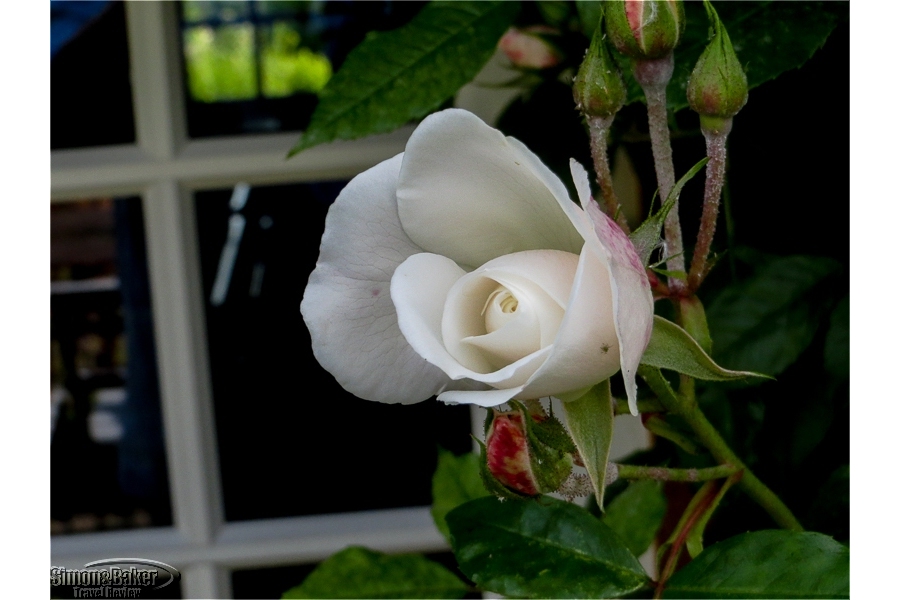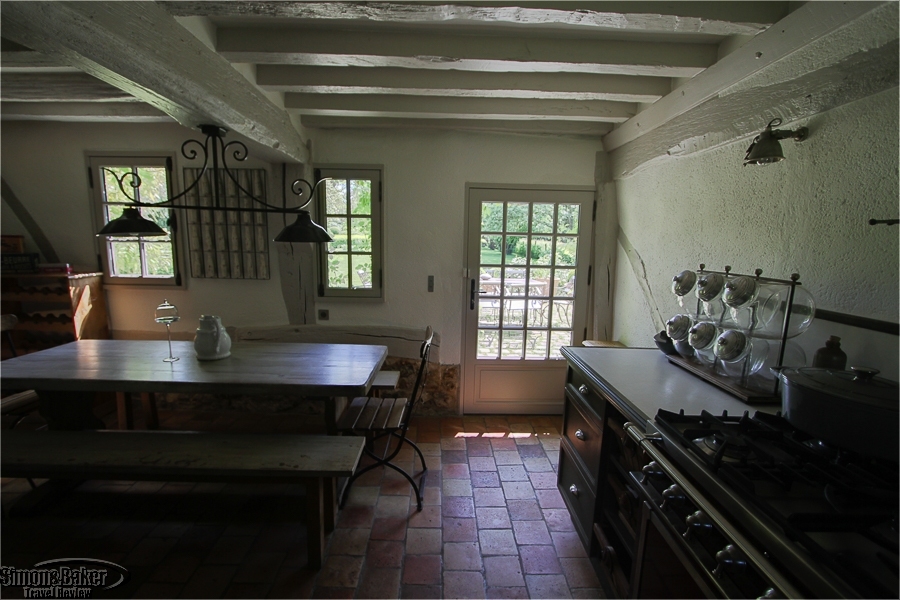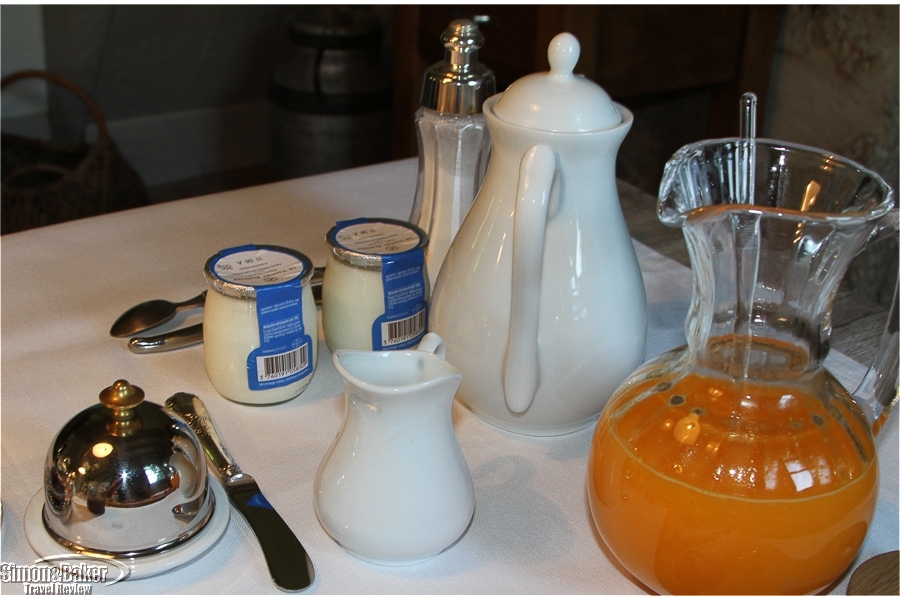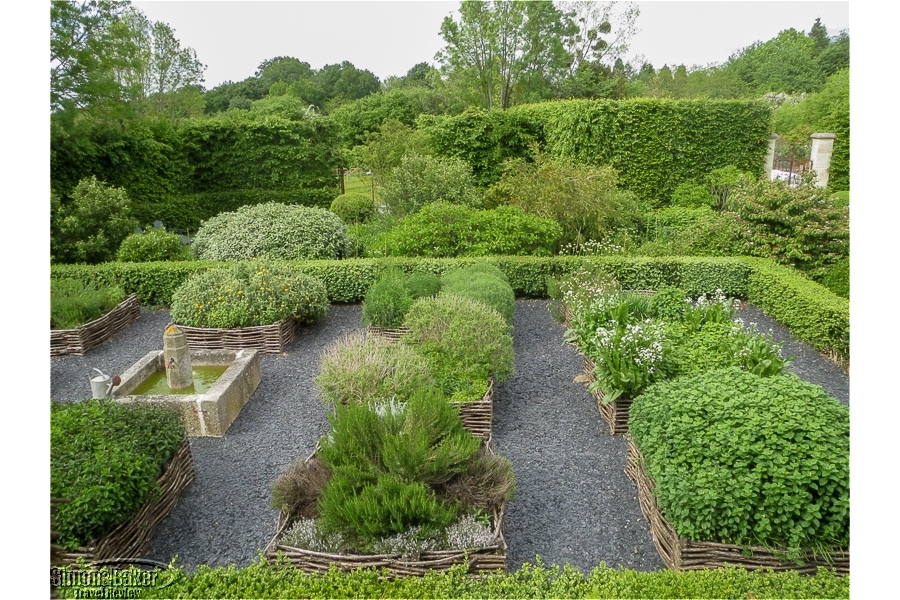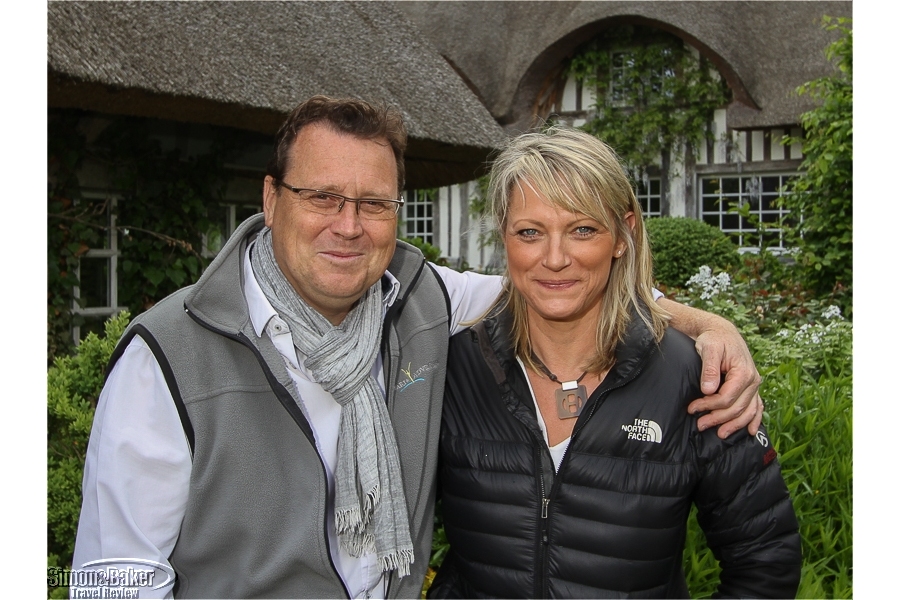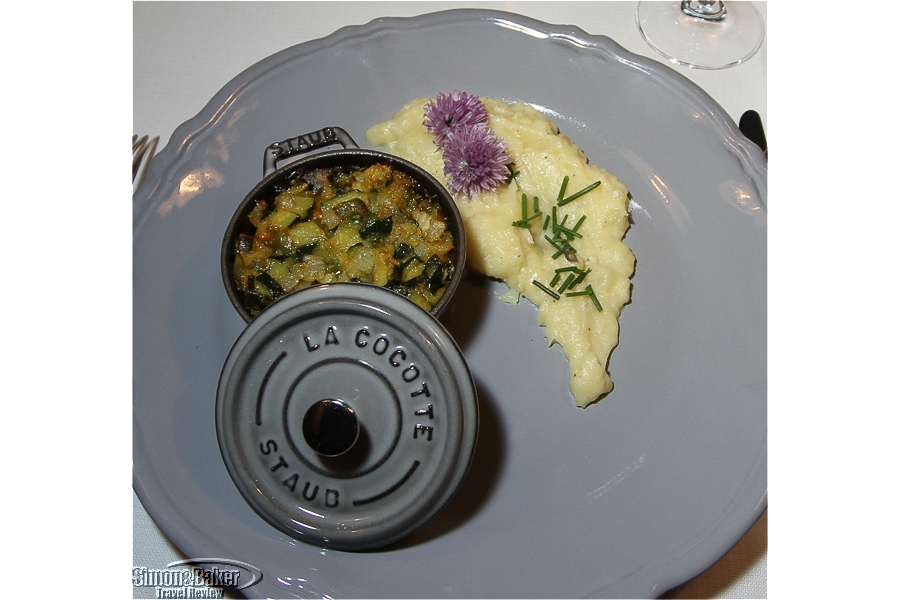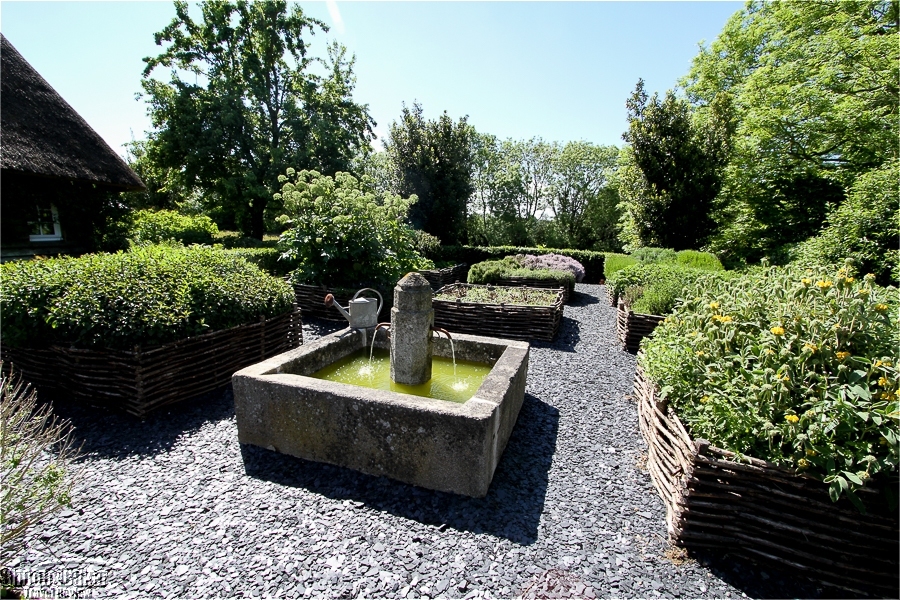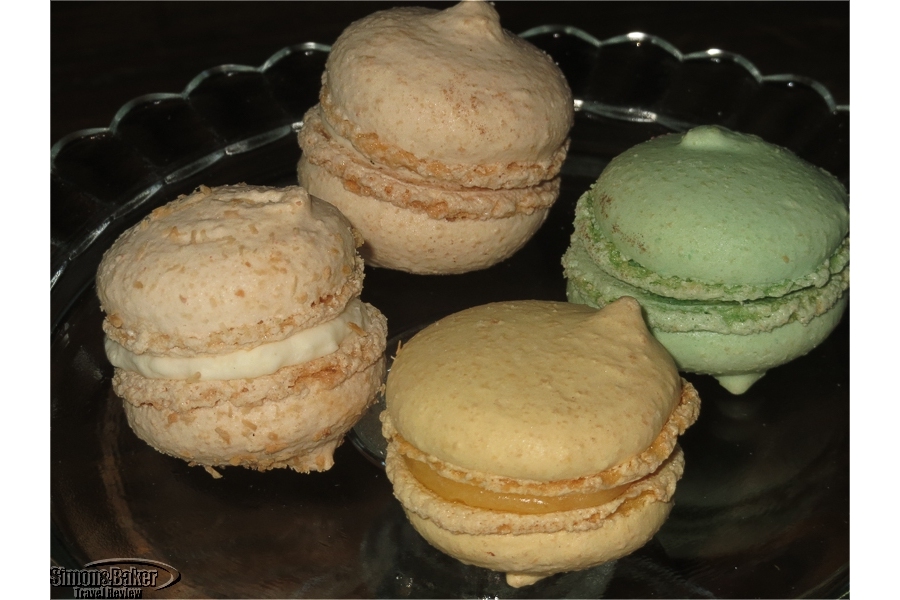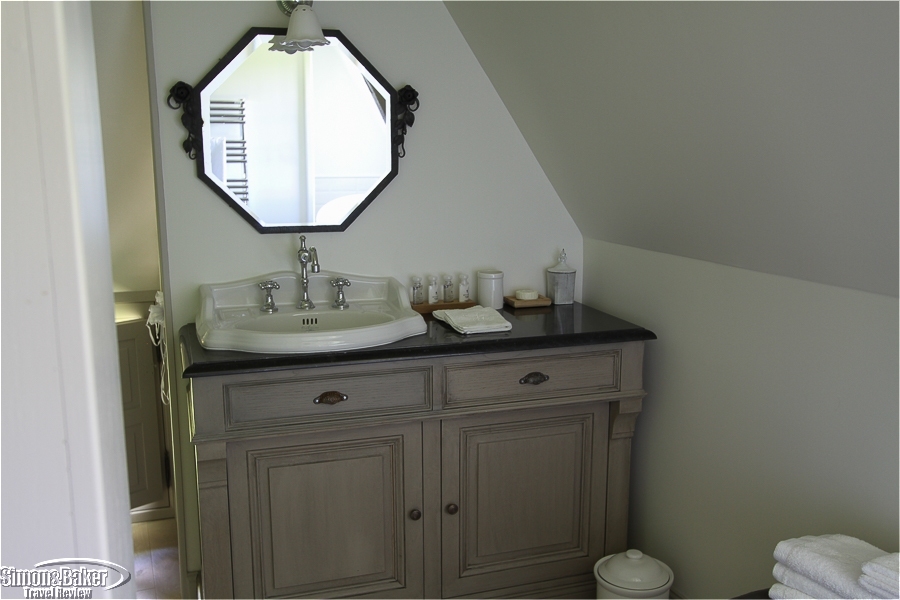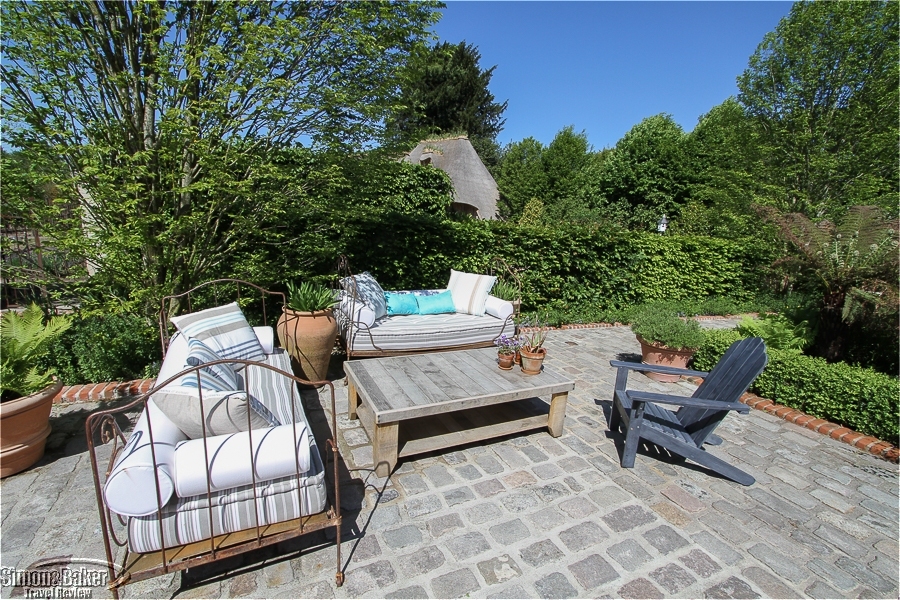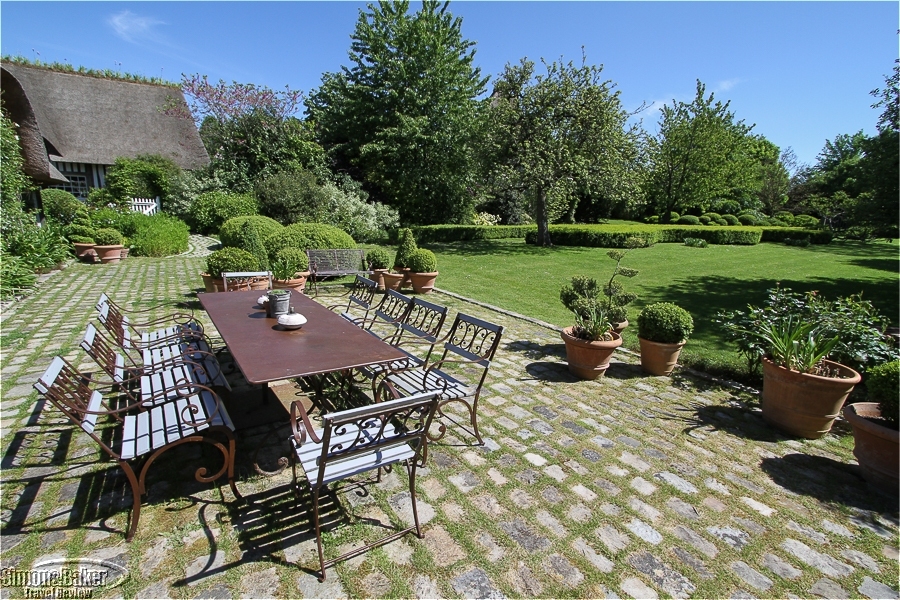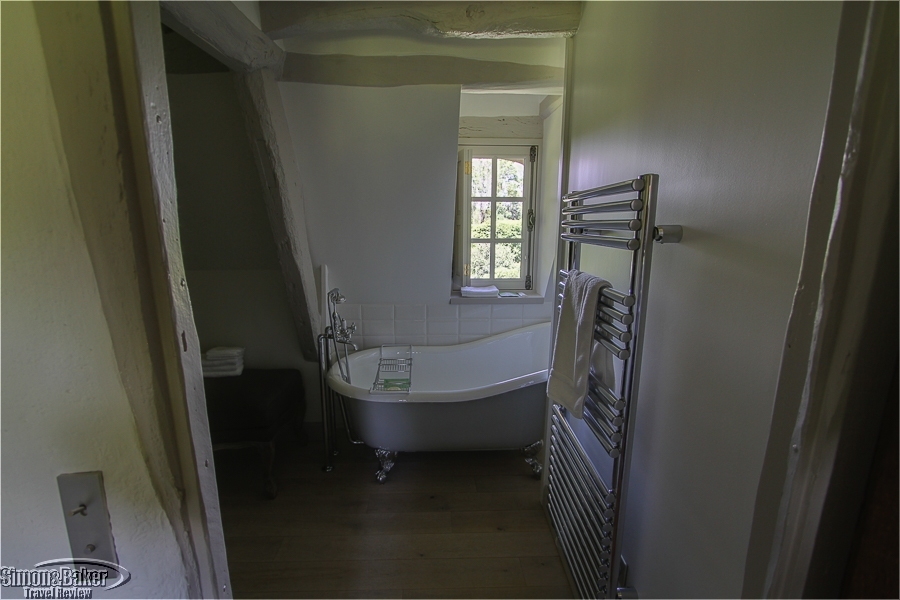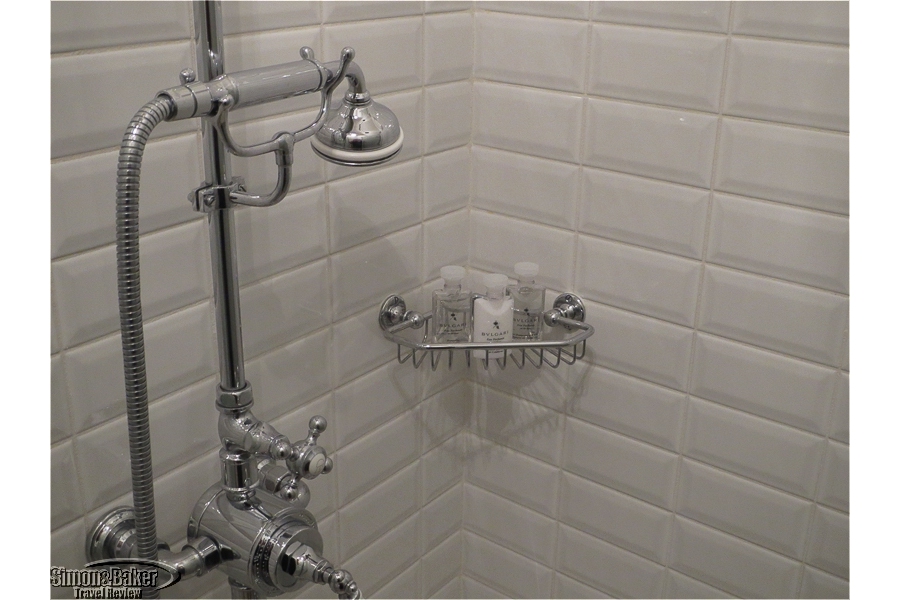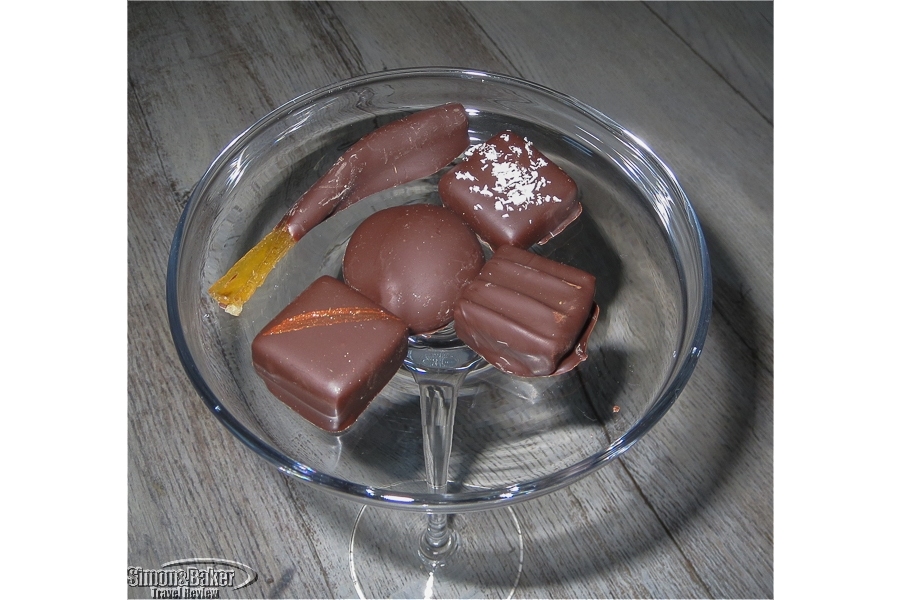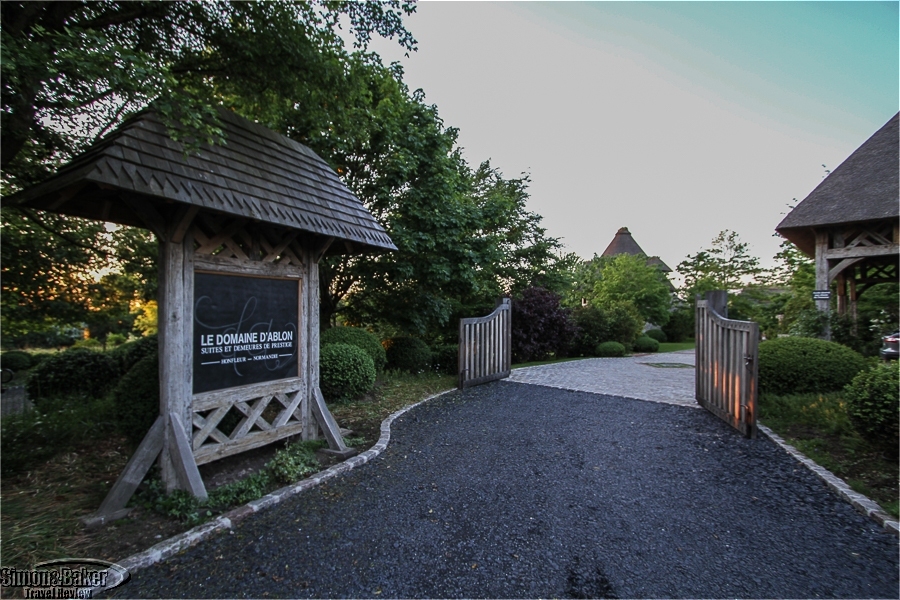 Should we visit Ablon or Honfleur for leisure again Le Domaine d'Ablon will be our top choice.
Overall Impression
When I think back to our two night stay at Le Domaine d'Ablon in Normandy, France the scents of the fireplace and Bulgari White Tea toiletries from our charming renovated XVI century cottage are the first memories that pop into my mind. The mix of a clean homey setting with historic and regional authenticity, sophisticated touches and an emphasis on fresh produce, gourmet and homemade products was appealing and would draw me back in a heartbeat.
During our stay, Christophe Delaune, the owner, and the property were so intimately linked I do not conceive of one without the other. Under his watchful eye, the vestiges of the two-bedroom cottage where we stayed had been lovingly rebuilt using antique materials while conforming to modern standards of comfort. The former successful business executive was exacting, punctual, ambitious, knowledgeable, and dedicated to the pursuit of perfection within the luxury and gourmet bed and breakfast with an authentic historic Normandy theme.
Advance planning was required to enjoy the best the tiny property had to offer. For example, to dine in it was necessary to place our dinner order in the morning. In the same vein, booking an onsite massage and selecting breakfast deli options required a day's notice. Any inconvenience that might have aroused was easily overcome by the many attractive features of Le Domaine d'Ablon. Examples of those included the high standard of construction; top quality food and products on offer, many of them homemade (such as outstanding honey for breakfast) and prepared by the property's dedicated chef and baker; the owner's knowledge and willingness to advise us about the environs; conventional, herb and vegetable and fruit gardens; and many details like high thread count embroidered fine linen, comfortable furnishings, and warm interior. Should we visit Ablon or Honfleur for leisure again Le Domaine d'Ablon will be our top choice.
Children
Thee property welcomed children of all ages
Class of Accommodation Five Star bed and breakfast
Connectivity There was complimentary high speed WiFi in the cottage and common areas. Initially I had trouble connecting. At the owner's suggestion I connected in the reception building and returned to the cottage. After that my connection remained steady.
General Manager Christophe Delaune
Handicapped Access Although the property welcomed handicapped guests it was necessary to cross uneven ground and grass to reach our cottage as well as other areas of the property. Inside our cottage, there were steps and steep wooden stairs difficult for someone with limited mobility to access.
Length of Stay Two nights
Location Within the Village of Ablon, about 190 kilometers from Paris and seven kilometers from Honfleur, in the Normandy region of France.
Managed Cottage Consulting
Owned Christophe Delaune
Pets Allowed Yes, it was a pet friendly property.
Size The four room property on five hectares had multiple buildings and employed five.
Year Opened-Renovated The property opened in October 2015
Lobby and Common Areas Initially our GPS led us down the wrong path and we had to call for directions. From the main two lane country road on which we arrived in Ablon we took a narrow one lane road down about a quarter mile to reach the property entrance. Two minutes later we spotted a sign with the property name which confirmed we had nearly arrived. Another sign marked the entrance and parking area. Christophe, clad in casual black clothes, welcomed us. After we parked our car he led us down a grassy cobbled path to our cottage in a golf cart. The two desk reception and library as well as our two-bedroom cottage were decorated in Norman style, featuring original art work in every room and the common areas, as well as antique furnishings.
Bathroom The fully renovated and spotless bathrooms were divided into a bathing room upstairs and two toilet rooms with sinks, one upstairs at the top of the staircase, and one downstairs behind the fireplace. The bathing room was accessible by crossing the first and second bedrooms and by climbing a steep wood staircase from the ground floor. It housed a clawfoot bathtub, a cloth stool, a shower with frosted glass doors, and a white ceramic sink on a natural black stone base set atop a wood cabinet. A hexagonal shaped framed mirror hung above the sink. In the corner next to a rectangular window there was a doorless linen closet with towels, vanity kit, and slippers across from a small doorless closet with hanging bathrobes, a vanity mirror and extra toiletries.
Room
We stayed in La Petite Chaumière, a spacious 130 square meter two bedroom two story non smoking cottage with a private terrace and 2,000 square meter garden. The carefully restored original building dated back to the XVI century. To reach it we walked from the nearby covered parking area down an uneven grass and stone path. Scented flowers grew on vines and bushes around the facade and garden area adjacent to the entrance.
Inside the old building had been lovingly restored with original materials and an eye toward comfort and modern conveniences. The cottage had two main sections. Downstairs there was a living room with a guest bathroom, and a kitchen. Two staircases led to the second story sleeping quarters with two bedrooms and a divided bathroom. Elements included exposed wood beams, terrazzo floors downstairs and polished wood floors upstairs, original art, fresh flowers in the living area, coffee table books, recessed lights and small lamps, embroidered duvets, and branded leather coasters and bottle holders on the night tables. Lighting was from sunlight during the day and dim lamps at night. The temperature was controlled via an automatic central heating system. It was chilly within the cottage during our spring visit, especially downstairs, which made us appreciate the fireplace. Upstairs it was slightly warmer. The beds had thick white duvets with the property logo embroidered on them and two feather pillows each as well as a wool throw blanket.
From the ground floor we could enter the cottage through doors on the side, living room, or kitchen. The salient feature of the ground floor was its oversize open fireplace and comfortable living space. In the center of the living area there was a rectangular wood table with a vase of fresh flowers, a wood bowl and a glass covered cake stand. There were also two cloth benches and a cloth loveseat. Across the room from the loveseat there was a cloth armchair next to an upright lamp and a basket full of wood for the fire. Behind the benches there was a cloth sofa with an Italian wool throw perpendicular to a wood desk. A telephone and a lamp sat atop the desk. A wood cabinet across the room from the sofa housed books, DVDs, Samsung flatscreen television, and DVD player.
The kitchen housed a wood trestle table with matching benches on either side as well as armless wood and metal end chairs. It had cookware, dinnerware, and glassware as well as wood wine rack, cutting board marble block table, wood dinnerware cabinet, LacornFé five burner gas stove and oven, refrigerator freezer, Hitachi microwave oven, and mini Proline dishwasher at the bottom of the refrigerator. There was also toaster, hot water pitcher, Nespresso machine, and coffee maker.
Behind the living area a door led to an interior covered nook with potted plants and a side door to the property herb garden. On the opposite side a single staircase led to a wood door and the first floor bedrooms. The upstairs walls were pitched, making it necessary to watch my step when walking around to avoid bumping my head. Immediately past the door there was a terracotta floor and a small foyer with closet space on one side and half a bathroom (toilet and sink) on the other. Past it a small bedroom had two single beds with a shared wood night table and a lamp. Across the room there was a gray love seat. A single window faced the garden path and garden.
A slightly larger door than the one at the top of the stairs opened onto the master bedroom, which was home to a queen bed. A rectangular window had views of the herb garden and the fruit and vegetable garden behind it. There was a cloth armchair behind the bedroom door. Another wood door led to a foyer with a wood cabinet. It had a window with a view to the front of the cottage and the garden. There was also a steep wood staircase leading down to the ground floor. The entrance to the bathing room was in the foyer.
Food
During our stay, breakfast and dinner served in our cottage were available. Le Domaine d'Ablon served all local products. Vegetables, fresh eggs and fruits were sourced from the property's organic garden. We enjoyed the artisan meals served in our cottage with branded tablecloth service and Christofle cutlery. It was necessary to place our dinner order in the morning from the property's menu. We emailed asking what for descriptions of the Domaine d'Ablon and dessert of the day. Although they replied quickly we had already left. By the time we arrived at the property it was too late to make a choice. They had ordered one of each on our behalf.
For dinner I ordered the Camembert and ham tartelette and the vegetable main course as well as a side salad (lettuce and chives). My travel partner ordered scallops for a starter and an escalope dish with a side salad (lettuce and chives). Both tasted fresh and were well presented.
For breakfast we had the regular set menu: fresh squeezed orange juice, hot beverages (coffee and homemade hot chocolate), two pain au chocolat and two croissant, two mini cakes of the day (pistachio and cherry and chocolate), hot toast in a basket, Borderie unflavored yogurt and butter (stamped with the property logo), homemade orange marmalade and jams (plum, blackberry, apricot and strawberry), homemade chocolate and hazelnut spread, and delicious thick natural honey from the property hives. The second night we had a cheese plate with about 12 mild cheese varieties (one portion for each), apple compote, cherry tomatoes, radishes, two types of bread and nut and date crackers. We sampled a rose cider with it. We enjoyed everything we ate while at the property. The food tasted well and was fresh.
Amenities
There were individual size Bulgari White Tea toiletries: soap in the bathrooms, refresher towels, shampoo, conditioner, body wash and body lotion, and Green Tea tea bags for the bathtub. There were also cotton bathrobes, slippers, complimentary WiFi, coffee capsules, tea and herbal tea, complimentary soft drinks and bottled water (one glass bottle each of Evian, Perrier). There were hair dryer, electronic safe, umbrella, iPod charger cable, HD TV screen, DVD player (guests could borrow DVDs from 5,000 movie library in the main building), and iPad on loan from reception, if needed. Guests had access to in room dining with meals prepared by a private chef. There were also delicious welcome macarons (one each of pistachio, vanilla, praline and lemon) and bite size gourmet chocolates made by a property owned chocolate shop in Honfleur. The second day there were new macaron flavors (strawberry, chocolate, praline and vanilla, and mango).
With advance notice of 15 minutes the property offered assistance with luggage. During the raining season rubber boots were available for guests who wanted to visit the surrounding area on foot. Also listed in the room folder were complimentary use of mountain bicycle and electrical bicycle, sport coach, access to the property's organic kitchen garden, and assistance booking private tours and exclusive activities such as cooking classes.
Facilities Herb and fruit and vegetable gardens and main building reception and library.
Other
In the background, I could hear birdsong and sometimes motor sounds. I had a combination of Swedish and Thai massage with Fonsine with grapeseed and carrot oil. She brought a heating pad and music and it was relaxing. Should I return I would look forward to another massage.
The owner had major expansion plans for the property within the following two years, including the addition of a spa, swimming pool, fitness center, home theater, business center for up to 30 people, and cottage with features for handicapped guests.
Service Our cottage was serviced once daily. If we needed anything while we were in the cottage all we had to do was pick up the desk phone and dial to reach the owner's mobile phone. He was well informed about the area. When we mentioned our plans to visit Honfleur he volunteered dinning and other suggestions, which were welcome and helpful.
Cleanliness
Excellent
Date of Review May 2016
Reviewers
Article by Elena del Valle
Photos by Gary Cox
Would You Stay There Again? Yes
Contact Information
Address:

Le Domaine d'Ablon
2504 route de Gennevilles
14600 Ablon, France

Phone:
Website:
Email: