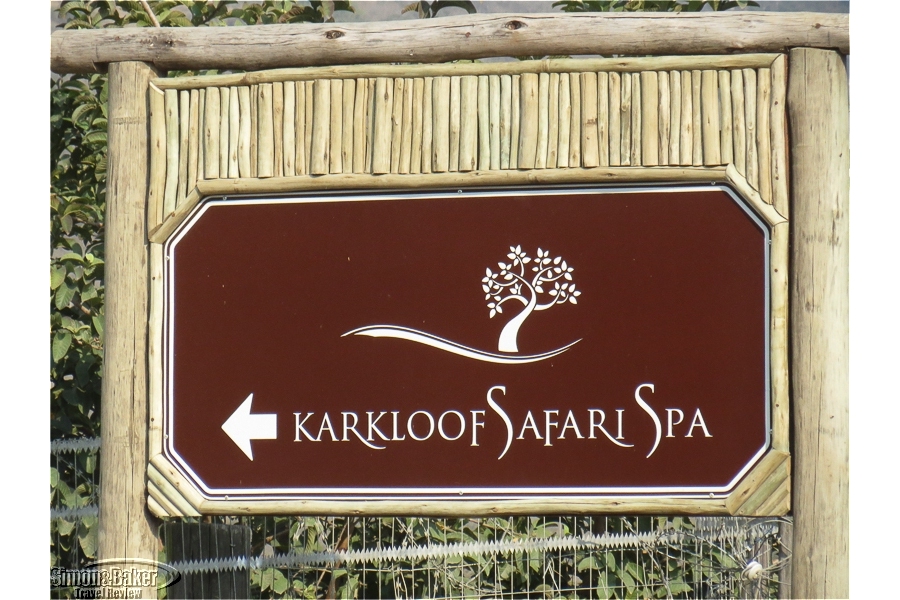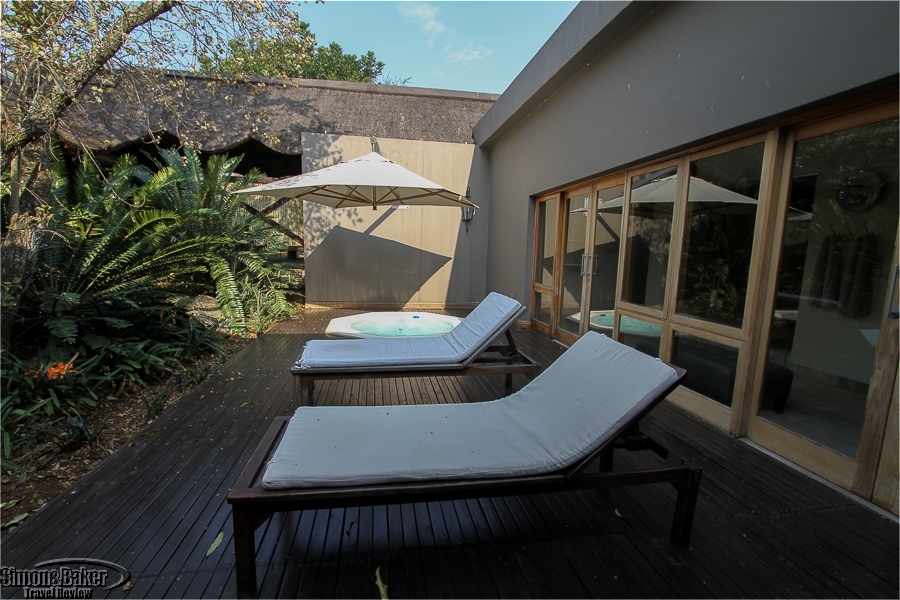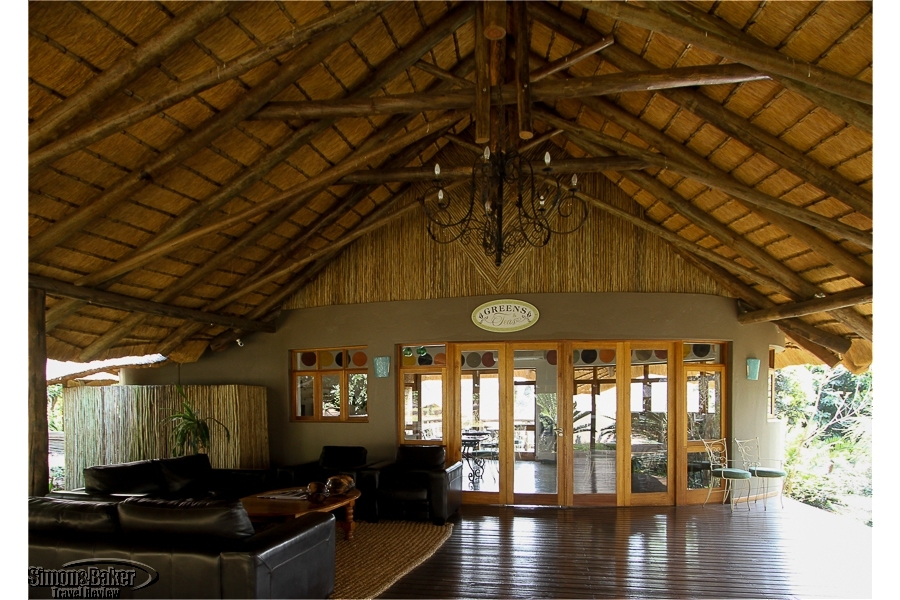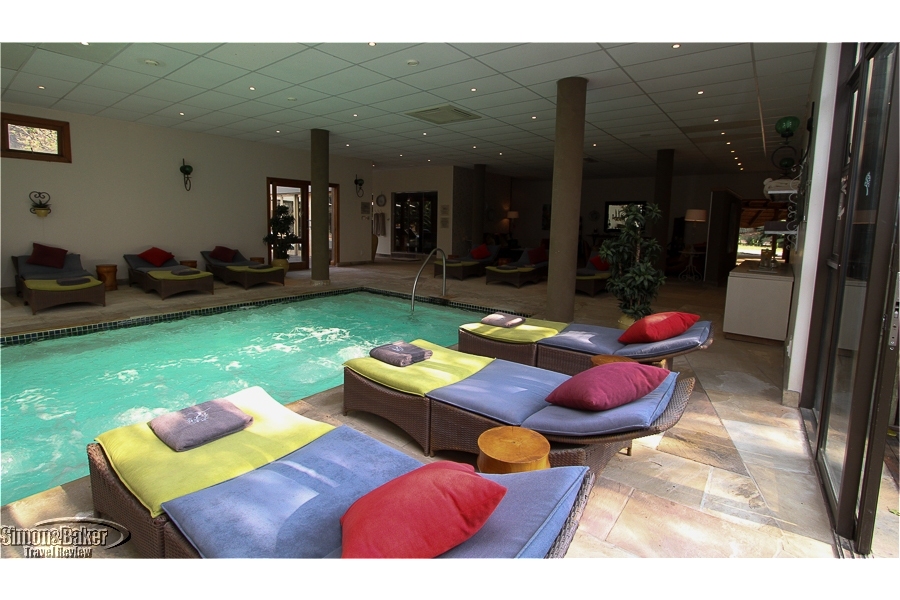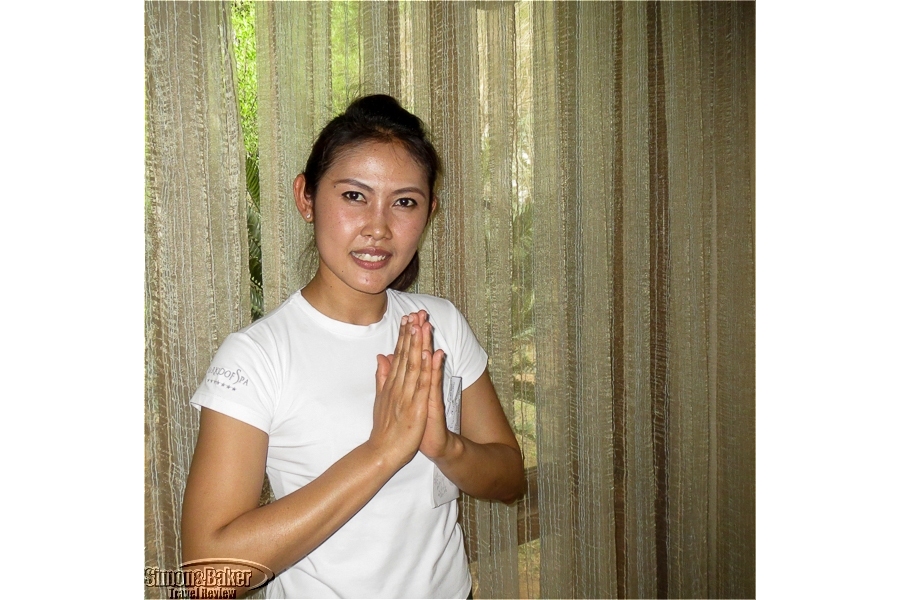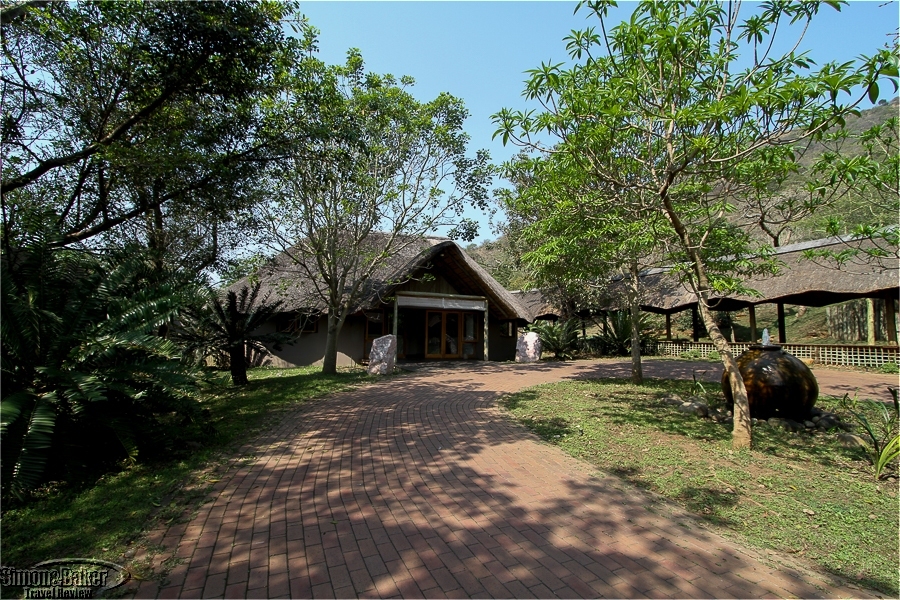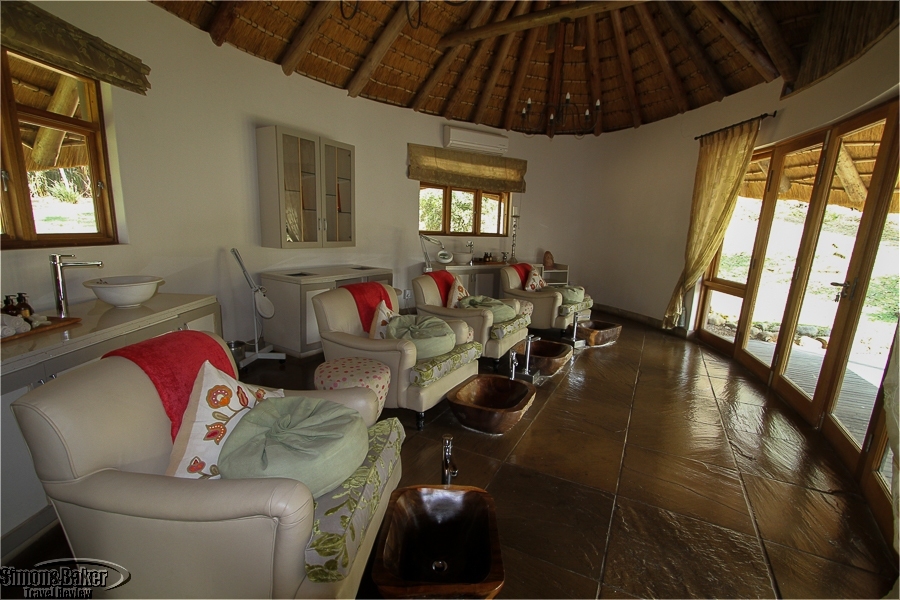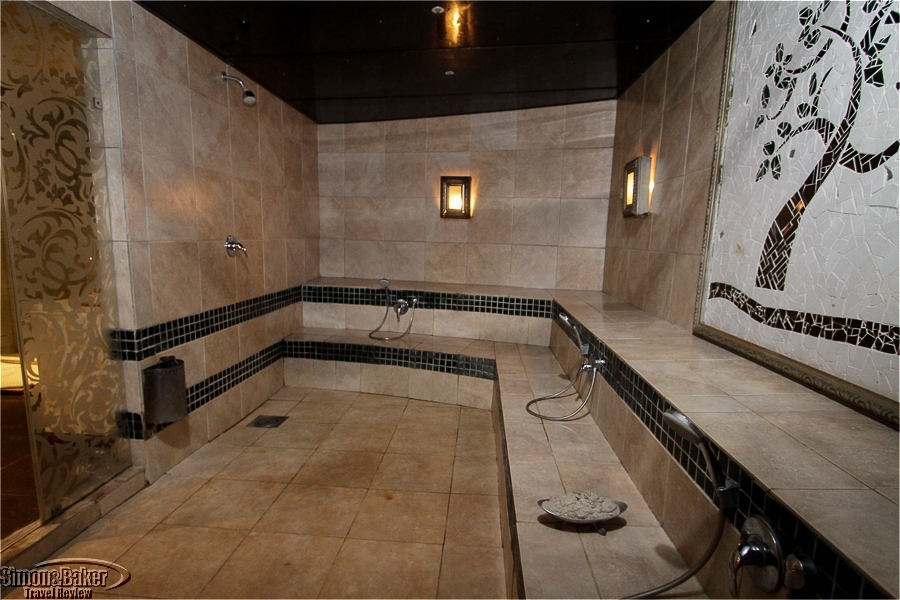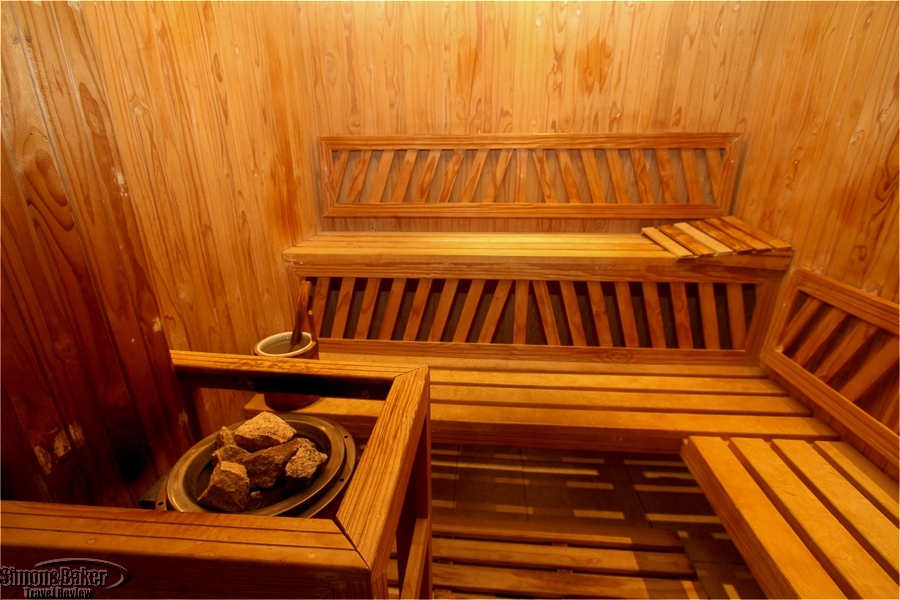 While in South Africa, a visit to the customer centered all inclusive Thai style spa would be a most tempting option.
We believe this property may be closed.
Overall Impression
When on safari spa treatments are a well deserved respite from the bump and grind of the four wheel vehicles and the dust of the rides. However, spa time is always scarce and limited to non game viewing hours when everybody scrambles to book treatments. Frequently spa facilities are limited and often seem like an afterthought. The idea of a customer centered luxury and gourmet oriented safari and spa property appealed to me as soon as I heard about it. I was hesitant because reaching
Karkloof Safari Spa
required a side trip to KwaZulu-Natal, a province of South Africa I was not planning to go to on that trip. In the end, I could not resist the temptation of an all inclusive luxury spa and safari property. I was glad I went.
Although I thoroughly enjoyed my private game viewing outings, the weather was less than ideal for outdoor activities during my winter stay. It was a mixed blessing. Due to evening rainy weather I surrendered safari time in exchange for spa time, making the spa experience the highlight of my visit. In addition to the lovely treatments I had, I spent hours relaxing in the near empty and quiet facilities. On the second evening, at the end of my treatments, I remained at the spa until after 9 p.m. When I left the spa building, a staff person was waiting to take me back in a golf cart to the main building. I was thankful not to have to wait for someone to arrive or to have to walk back in the rain. When I arrived, wondering if I had missed dinner, the chef came out to describe the menu and take my order. It was delicious and the perfect end to a most pleasant day.
Despite its size (at 105,000 square feet the Karkloof Safari Spa was among the largest on the continent), the spa never felt overlarge. I liked the expansive clean facilities, Thai orientation, natural ingredients made on the premises, and competent and welcoming therapists so much I managed to squeeze eight treatments (just over eight hours) into my two-night stay (I checked in early). While in South Africa, a visit to the customer centered all inclusive Thai style spa would be a most tempting option.
Handicapped Access
A representative indicated the spa welcomed handicapped guests. There were wheelchair friendly change rooms and treatment rooms.
Location The spa is 20 kilometers, part of it unpaved, from Pietermaritzburg
Manager Me Sawittree Komonsing (Kae)
Number of Staff There were 15 staff members in total and nine, one man and eight women, at the time of my visit. With the exception of the receptionist most were Thai nationals.
Owned And Managed Mr Fred Wörner
Size 105,486 square feet, including 525 feet of thatched walkways, stretched across interconnected buildings.
Special Training Spa therapists had formal qualifications from Thailand, with at least 500 hours of experience, and were members of the South African Spa Association.
Treatment Rooms There were 17 treatment rooms, including three couples rooms. Five treatment rooms had on-suite bathrooms. Four rooms had futons for traditional Thai yoga massage.
Year Opened-Renovated Established in 2008 the property went through on-going renovation and improvements, according to a representative.
Common Areas The spa was made up of several building connected by thatch covered walkways. The main building housed a reception desk and office, locker rooms, indoor pools, outdoor Jacuzzi, saunas and steam rooms. The decorative style in common areas was described by a property representative as Modern Safari. Several times I saw female nyala grazing calmly in the grassy patches between buildings.
Amenities
When I arrived a staff member provided me a gown and slippers imported from Thailand for use during my visit. Toiletries included organic shower gel, hand soap, and body and hand lotion made onsite. On request she provided me a plastic bag for my wet bathing suit. In the lockers area there were blow dryers, cotton swabs, tissue paper, shower caps, house brand shampoo, body wash, and conditioner. In the pool area, there were pitchers of chilled citrus and honey, and spicy blend flavored waters.
Facilities There was a flotation pool, saunas and steam rooms in the pool area and in the locker room, combination steam and sauna, and an open-air Jacuzzi. According to a spokesperson, guests were welcome to unlimited access to all hydrotherapy facilities throughout their stay.
Pool There was an Indoor Roman bath 30 feet by 16 feet by 5 feet large. There were waist deep hot and cold Kneipp plunge pools.
Lockers And Bathrooms
There were 19 lockers each in the men's and women's locker room areas. In addition the sauna and steam rooms in the Hydro Section, there were saunas and steam rooms inside the locker rooms, to ensure privacy for nude users, and three bathrooms.
Other From Johannesburg the fastest and most direct access to the property was a direct flight to Pietermaritzburg, a nearby city where my safari guide picked me up. The spa was open to day guests, depending on availability. From my room, which was near the property's main building, I could walk along the property road to the spa. I could also request a golf cart ride to the spa from one of the staff.
Private yoga, tai chi, bamboo dancing and muay Thai kick boxing classes were available on request. I loved that all the ingredients were made from fresh products blended immediately before the treatments. While many products used in the treatments were made onsite some products were imported from Thailand. The avocado oil used in the treatments was purchased from a neighboring avocado farm. The spa had received Trip Advisor Certificate of Excellence for 2014 and 2015 and the Trip Advisor Certificate of Excellence Hall of Fame 2015.
Cleanliness
Excellent
Date of Review August 2015
Number of Treatments Eight
Reviewers
Photos and Article by Elena del Valle
Treatments Experienced On the first day I had a 30-minute Lime and Ginger Salt Body Polish, which included a 15-minute back massage with pomegranate cream; 30-minute Nourishing Coconut Wrap, which included a 15-minute back massage with coconut body lotion; 90-minute Aroma Thai Massage; and 75-minute Thai Melon and Honey Facial, which included a head massage.
Before I left I squeezed in: 45-minute Green Tea Scrub, which included a 15-minute back massage with detox cream; 60-minute Lanna Hot Oils, Hair and Scalp Treatment, which included a back, shoulder and neck massage (it was difficult to remove the coconut oil from my hair; even after three shampoos it remained oily); 75-minute Asian Hand and Foot Ritual, which included a 15-minute hand and foot massage; and 90-minute Aroma Thai Massage. My therapists Ning, Da, and Mook, were friendly and service oriented.
Would You Return? Yes
Contact Information
Address:

Karkloof Safari Spa
Otto's Bluff Road
Pietermaritzburg
KwaZulu-Natal
South Africa

Phone:
Website:
Email: