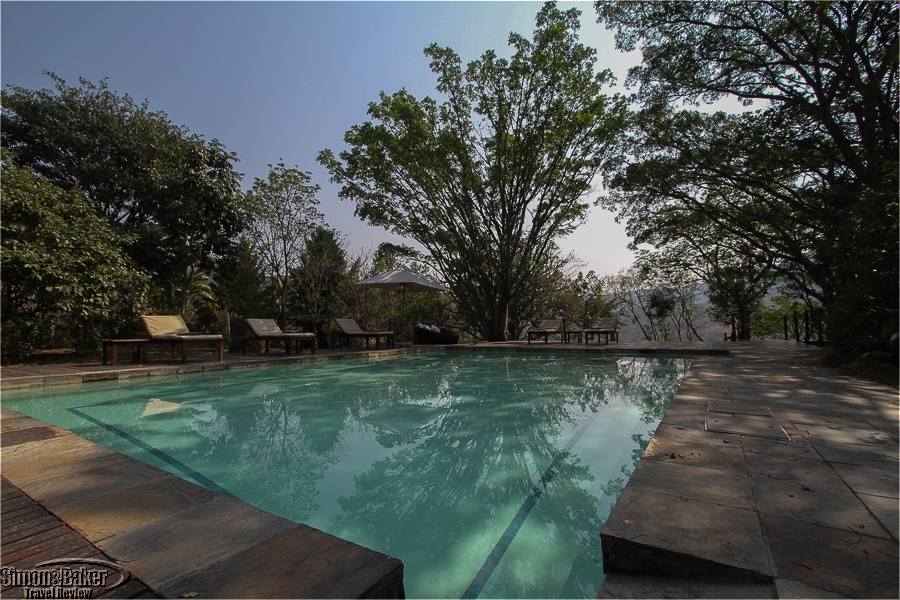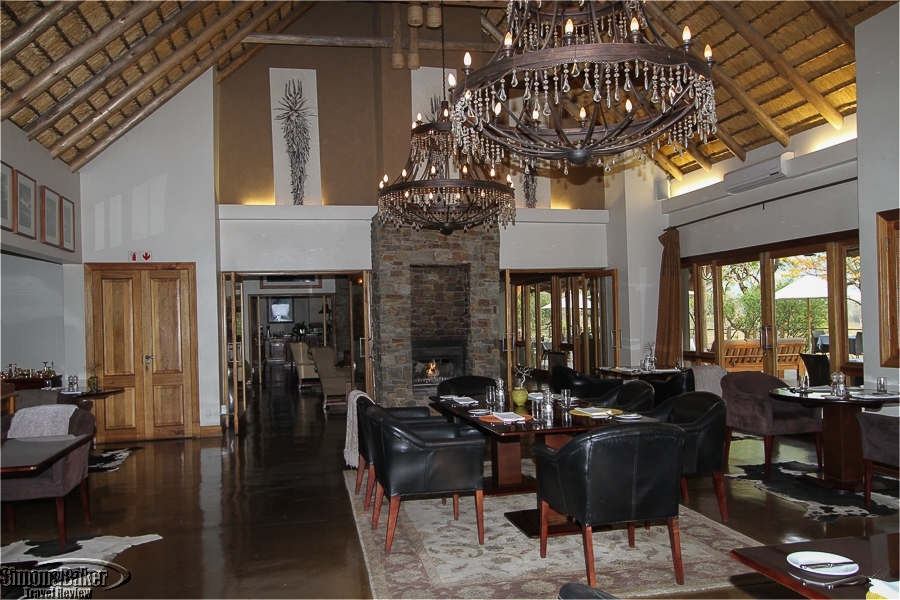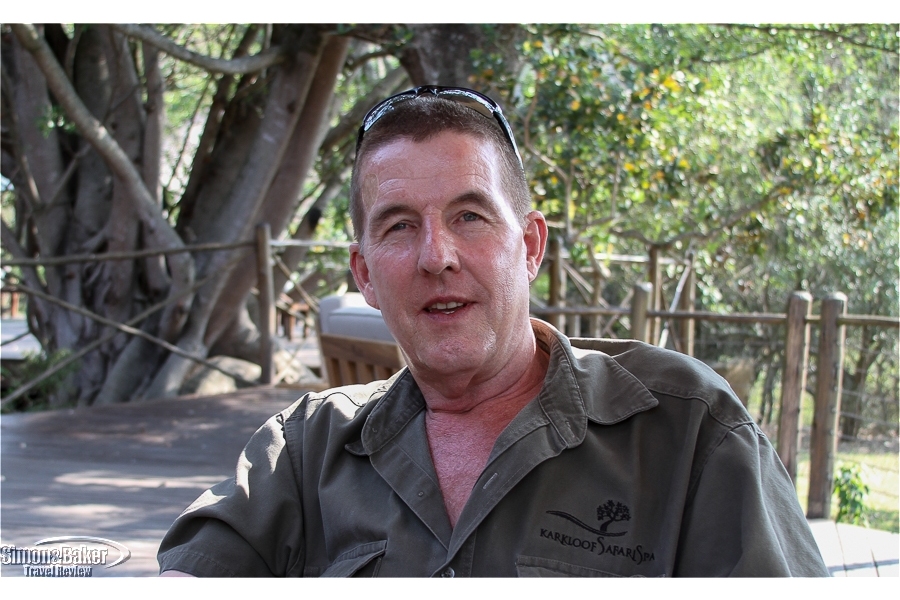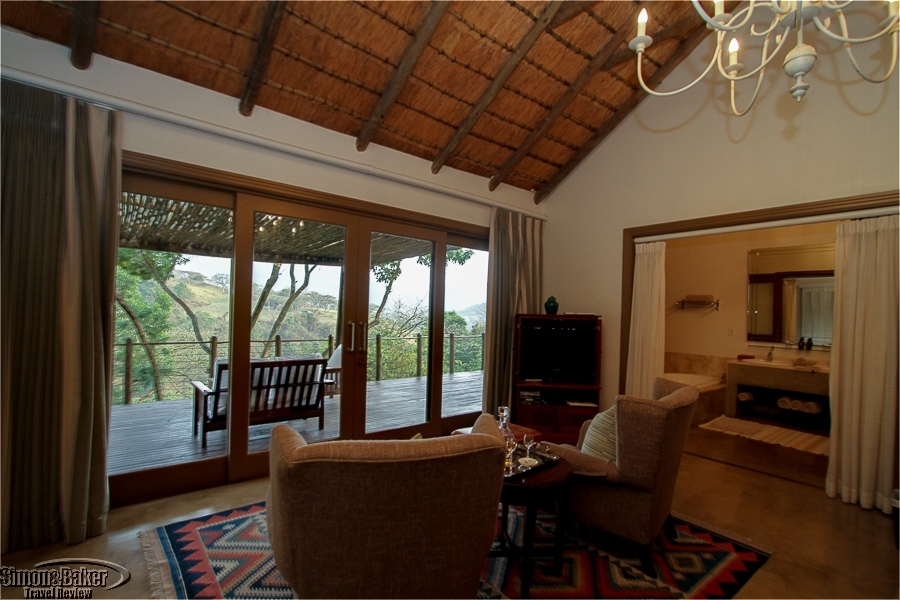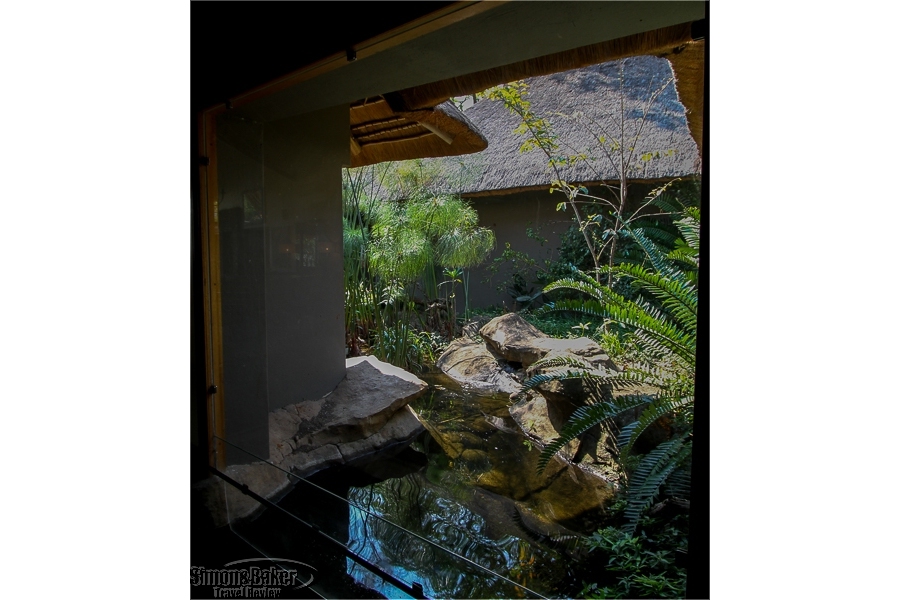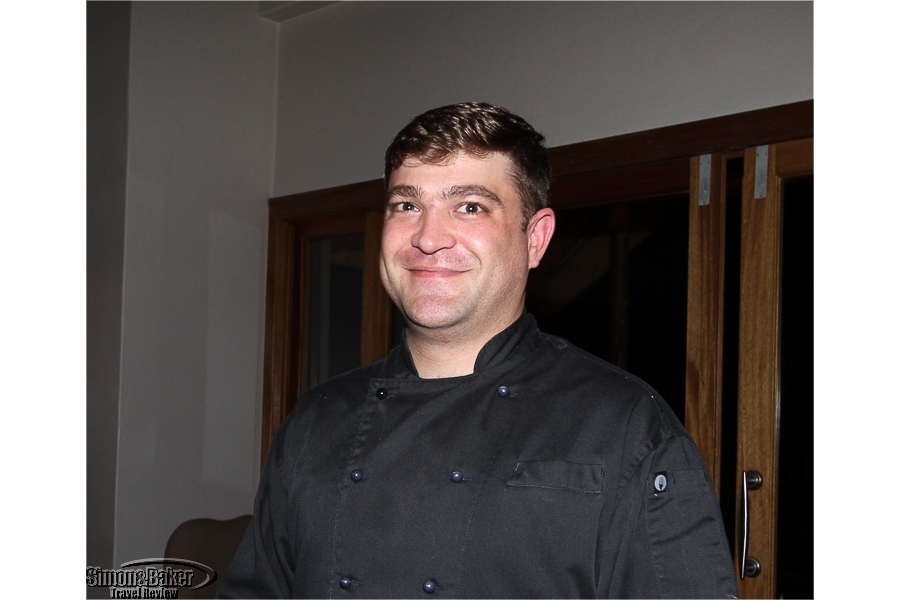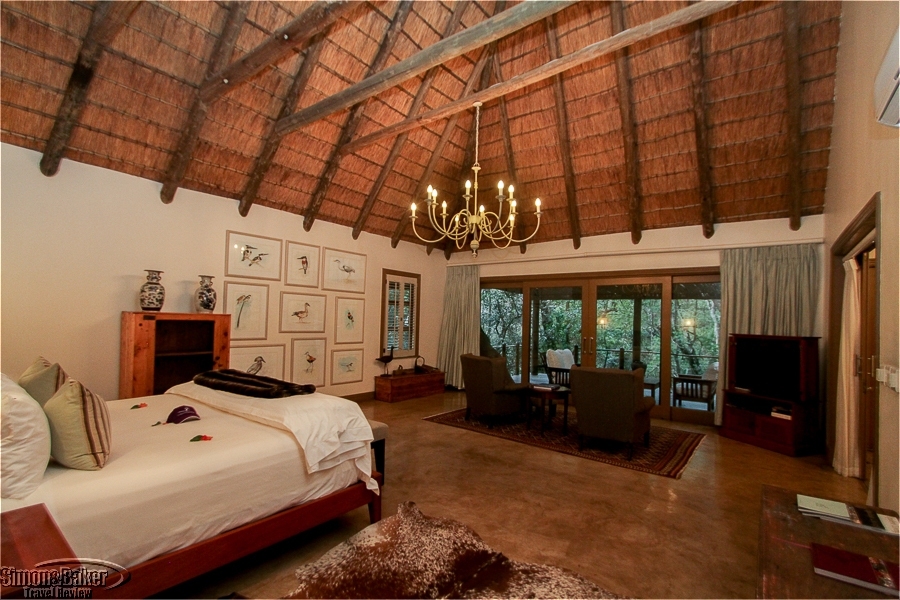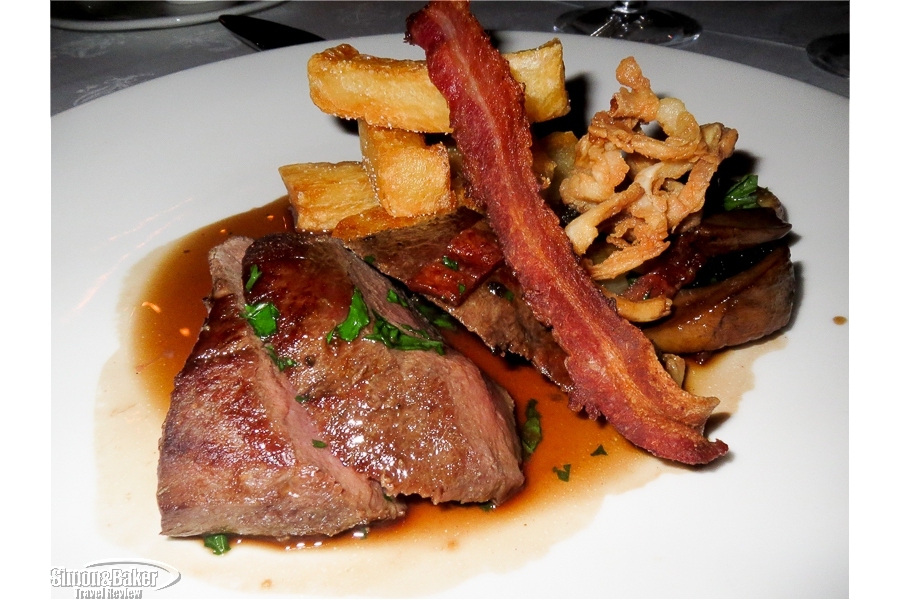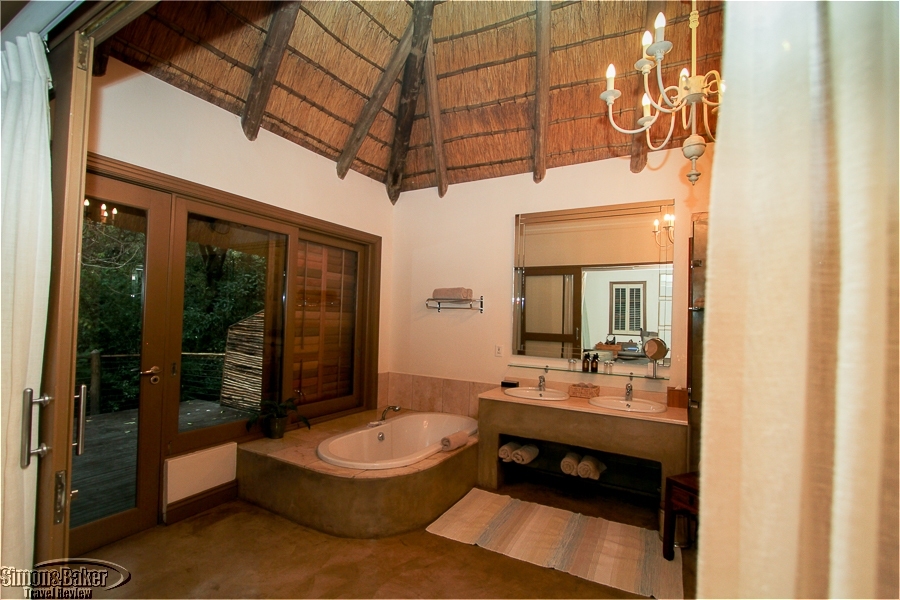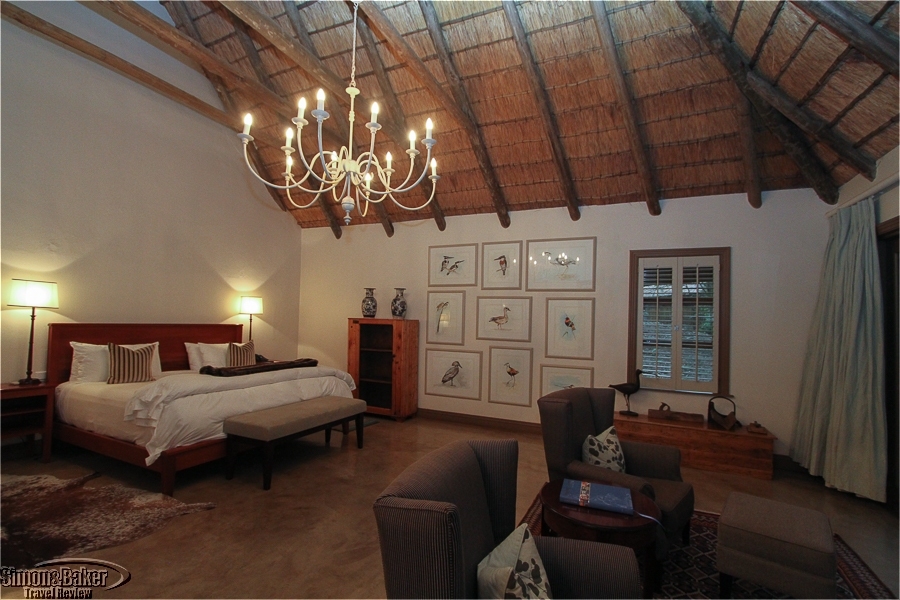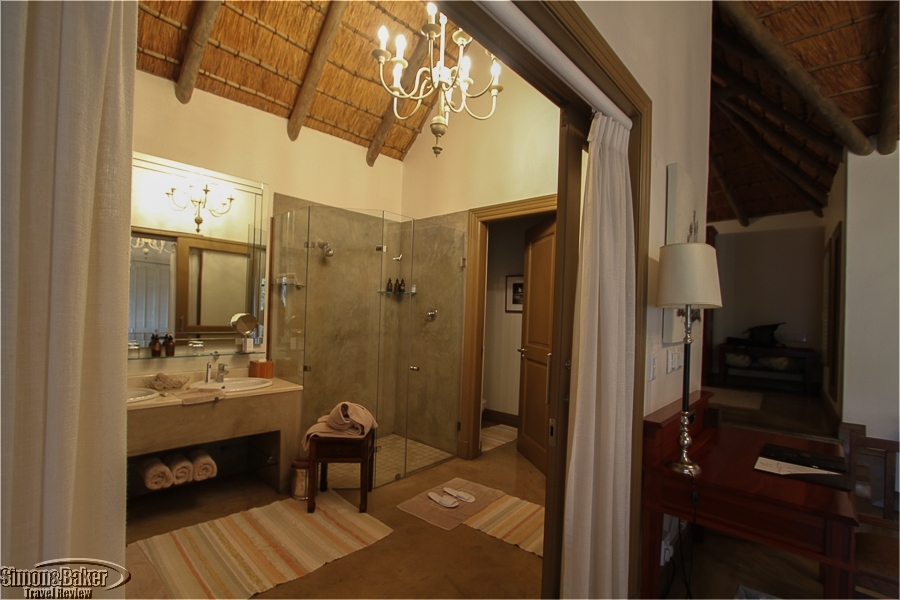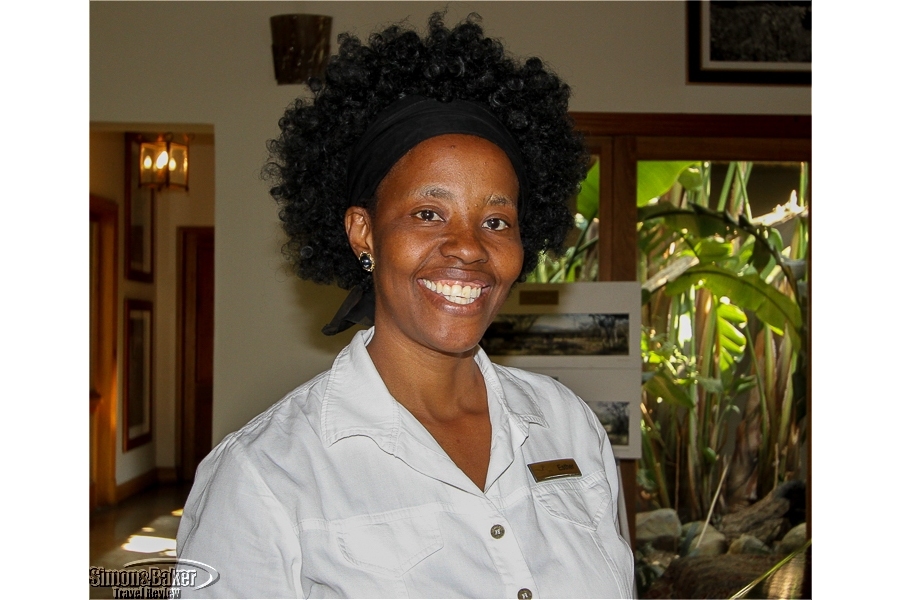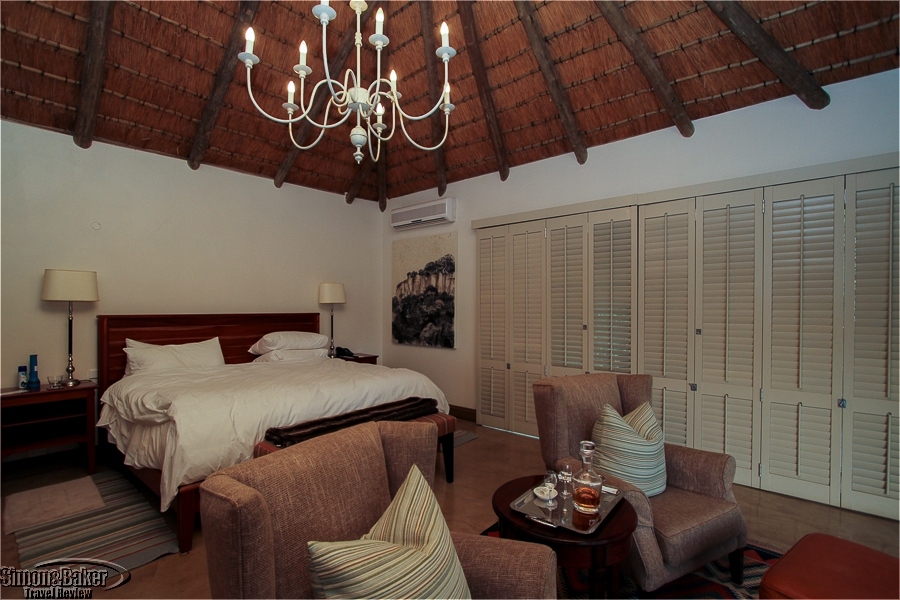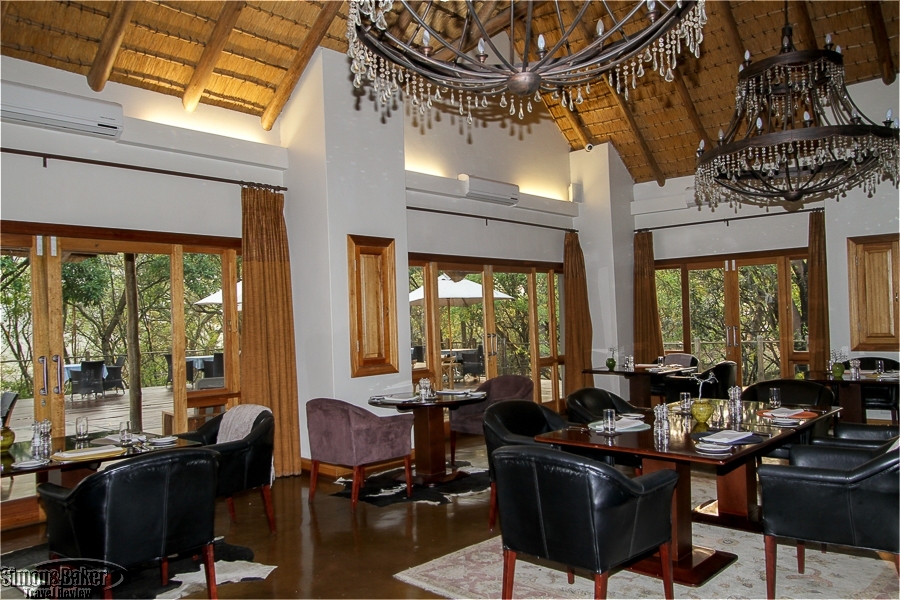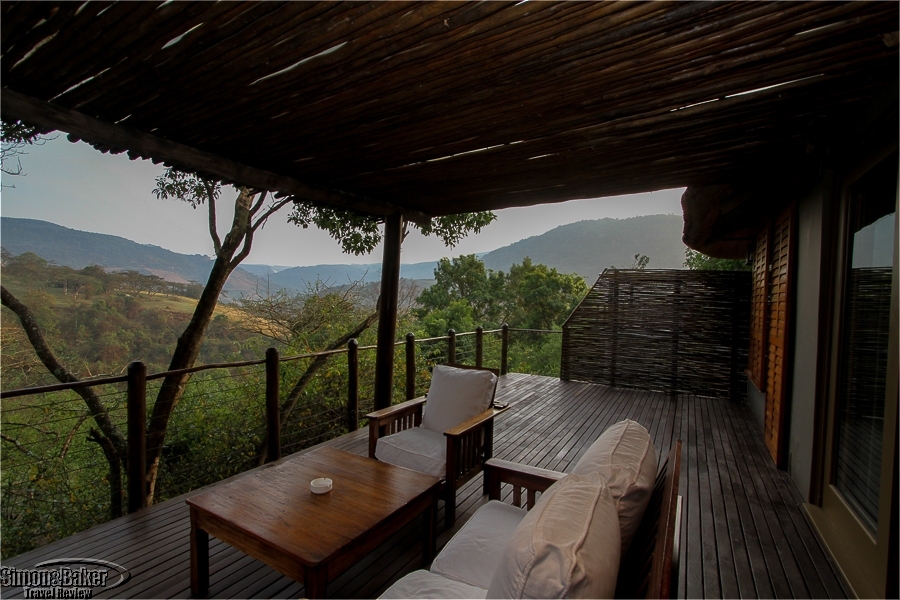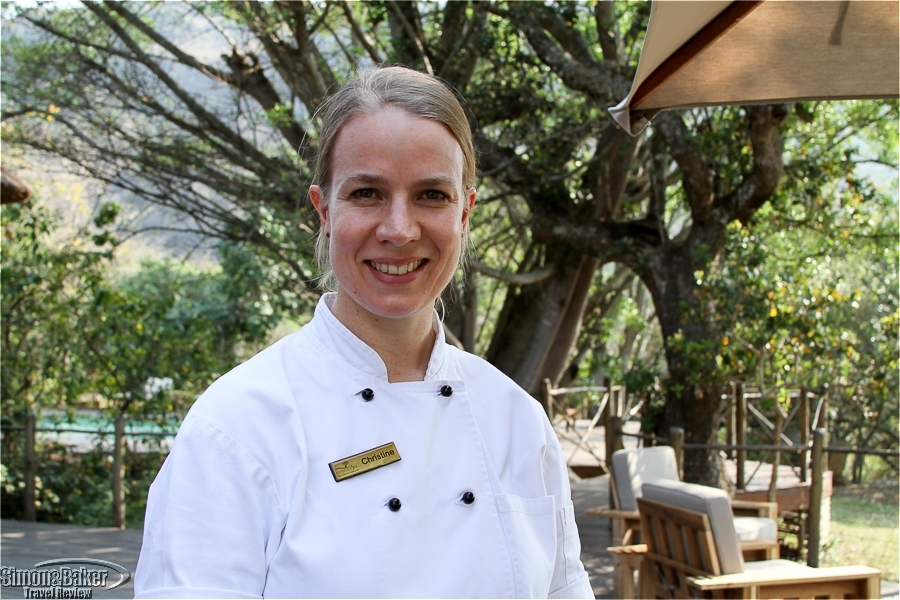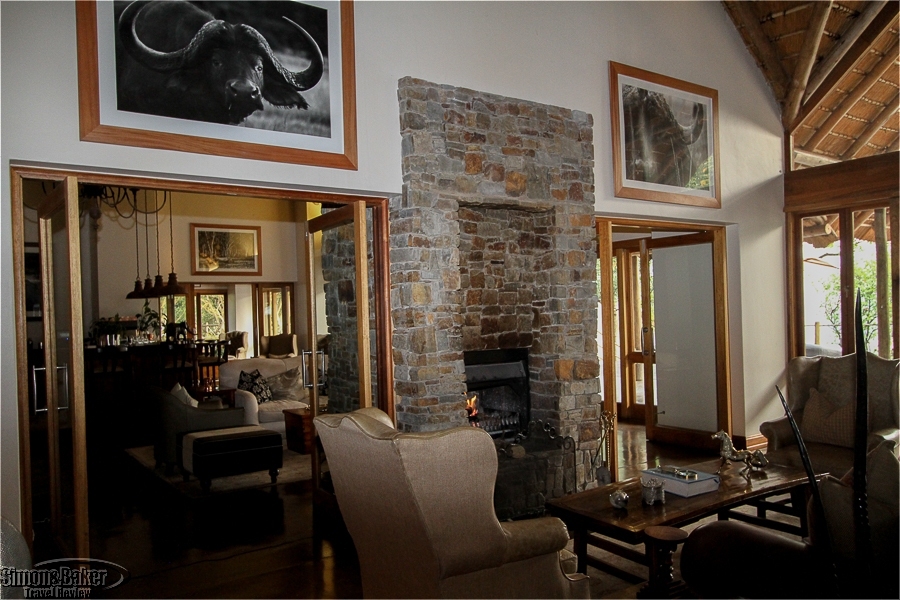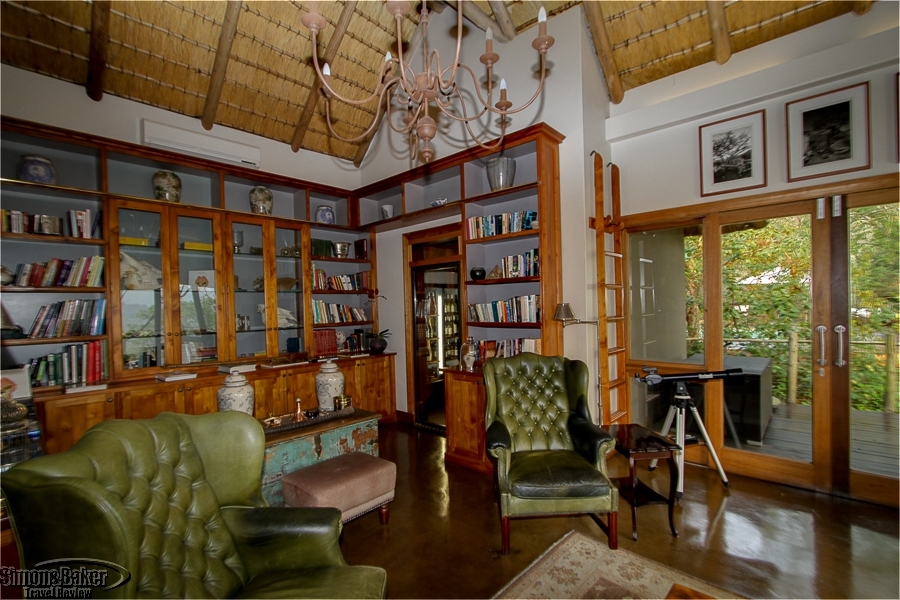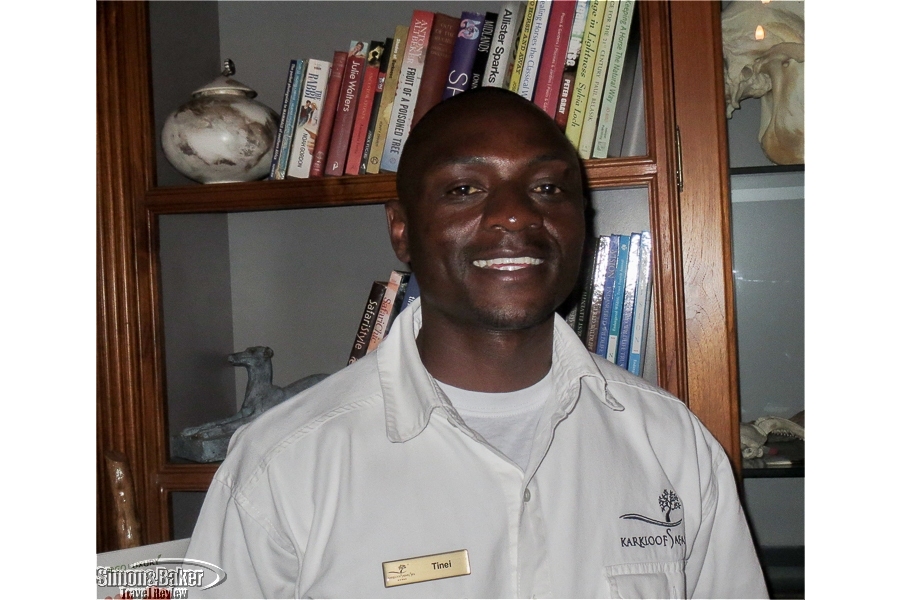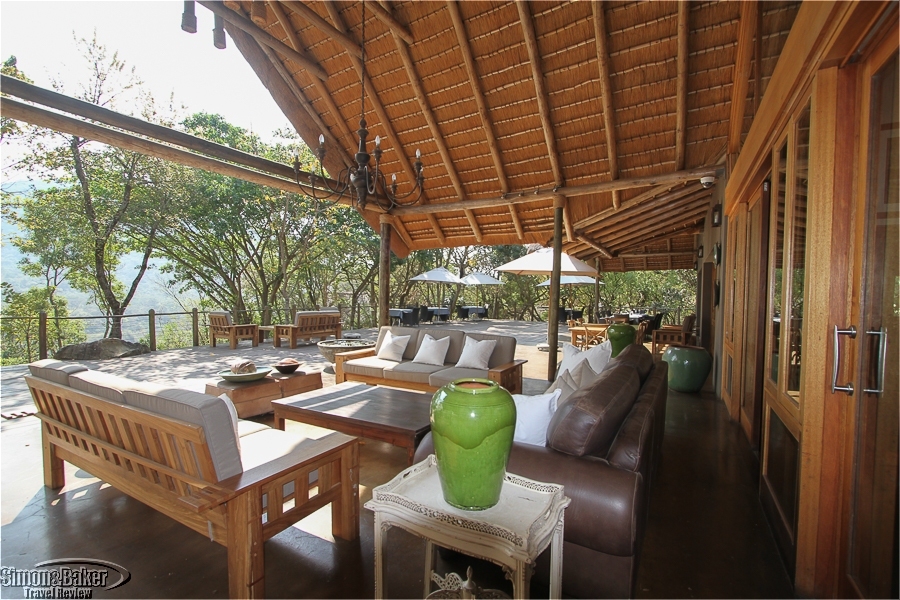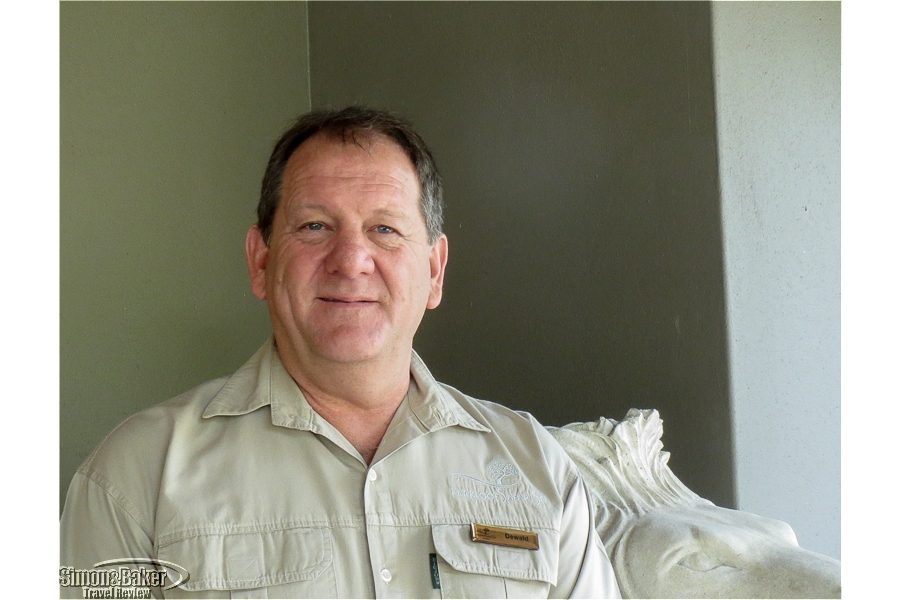 I loved the personalized service, especially the private game viewing vehicle with my own friendly and knowledgeable guide; having safari and spa offerings and outstanding meals, along with the flexibility to decide how to spend my time without being subject to set times or the whims of other guests.
We believe this property may be closed.
Overall Impression
Perhaps because game viewing at the Karkloof Safari Spa was limited to mostly non predator species the animals we encountered were relatively unafraid of vehicles. Many, including a rhino mom and her young, allowed us to park within scant feet of them with nary a glance in our direction. They knew we were there. They just didn't mind. Having a private vehicle with a knowledgeable and friendly guide enhanced the experience manifold.
My room was spacious and well furnished, including a roof covered terrace abutting the bush. On the first night, the loud sound of scratching beneath me as soon as I turned off the lights caused me to call the watchman who removed the visitor. The following night, I gladly accepted the staff's invite to sleep in a nearby room. My reward was a good night's rest and beautiful early morning bush view. Later that day, I found out it had been a squirrel family living in my room.
I looked forward to meal times at the property. Two talented local chefs took turns in the kitchen, preparing flavorful and colorful salads during the day and delightful dishes at night that looked and tasted fresh and wonderful. I liked the availability of healthy options and estate grown and locally sourced produce. The spa, spread out over several buildings a short golf cart ride from reception, was a huge draw. The serene setting competed with the activities available. While I longed to spend quiet time poolside or reading a book on the covered porch of my room other temptations always won. In addition to spa offerings (treatments and classes) and game viewing drives it was also possible to run (with a vehicle driving ahead in case of danger), fish, and visit the nearby Karkloof Falls. Having enough time to take advantage of all the activities the property had to offer was the major challenge. On the whole, my priorities were split between safari and spa activities.
I loved the personalized service, especially the private game viewing vehicle with my own friendly and knowledgeable guide; having safari and spa offerings and outstanding meals, along with the flexibility to decide how to spend my time without being subject to set times or the whims of other guests.
Children Yes. There were none at the property during my winter visit.
Class of Accommodation Five Star Lodge
Connectivity There was complimentary high speed WiFi.
General Manager Mr Dewald Kruger
Handicapped Access Facilities included a paraplegic friendly room with a second paraplegic friendly bathroom.
Length of Stay Two nights. I arrived early in the morning and was able to check into my room right away.
Location Within the Ihlanze Ranch, 26 kilometers (or a 40-minute drive) from Pietermartizburg in KwaZulu-Natal
Managed The Mantis Collection
Owned Mr Fred Wörner
Pets Allowed No
Size There were 16 rooms (called Villas) in the 7,400-acre property, which employed 40 staff excluding spa staff.
Year Opened-Renovated The property opened in 2008.
Lobby And Common Areas The property's decorative style was Colonial and Safari. The common areas had shady spaces, water features, high ceilings, thatched roofs and comfortable furniture. There were Gordon Clarke black and white photos of fauna and flora, staff, structures and landscapes shot on location. In the main building and rooms there were original paintings of eco sensitive subjects by Kurt Pio, a Cape Town artist. There were indoor and outdoor places to sit (including a piano), dine, read (small library) and imbibe (a cozy bar with stools). Thanks to the spaciousness of the common areas I often felt I was alone or one of few guests in residence.
Bathroom
Sliding wood framed glass led from the single living sleeping area into my spacious earth tone bathroom. From there a single wood and glass door led onto a porch. Similar oversize sliding windows also faced the porch. It had a glass enclosed shower, separate bathtub, water closet (with a toilet and urinal) and twin sinks beneath an oversize rectangular mirror. The bathtub was adjacent to the windows, making it possible to enjoy a view of the porch and bush in the background from the tub. Wood shutters provided privacy. The bathrooms were very similar.
Room I stayed in Wetbirds Room 8, a 1216 square foot room called a Luxury Boutique Villa. It included a 463 square foot covered porch with outdoor furniture. Because of the squirrels' nest under my bed in Room 8 I spent one night in Rocky Outcrop Room 6. While smaller than Room 8 it had a more expansive view. Both rooms were decorated in safari colors, had polished concrete floors, high ceilings, thatched roofs, a sitting area with a flatscreen television and glass walls leading onto a bush facing porch. I could adjust the temperature via a remote controlled air conditioner and underfloor heating. A lamp hung from a wood beam lighting the center of the room. Additional illumination came from the night table lamps and bathroom lights. A large bed was set on a wood frame sandwiched between two matching wood night tables. There were feather and a fluffy duvet on the bed. A cowhide rug was on the floor to the right of the bed. There was also a bench at the foot of the bed. In the evening, I heard sounds of neighbors returning to their rooms.
Food And Restaurants
The hotel emphasized a customer centered approach to dining. A spokesperson defined the style as classic fine dining with a contemporary twist, influenced by venison subject to seasonal availability. The property grew its own vegetables and herbs and supplemented its supply from adjacent farms. Both head chefs were from the nearby Pietermaritzburg and Howick areas.
For lunch I had salads such biltong salad and parma ham salad with vinaigrette dressing, and Camembert cheese. For dinner the first night, I had macadamia "caprese" (a favorite), haricot soup, blesbok, which was crunchy on the outside and tender on the inside, and thick French fries, mushrooms, pearl onions (a favorite). Dessert was coconut sorbet (a favorite). The second night, I remember perfectly cooked and delicious venison.
Amenities
There was a Bird, Mammal and Predator List in my room which I took on game drives to keep track of the wildlife we spotted. There were toiletries, bathrobes, slippers, electronic safe, flatscreen television and DVD player. There was also a well stocked mini bar including a min refrigerator with Nespresso coffee machine and capsules, instant cocoa packets, and Dilmah tea (Peppermint Leaves, Instant Breakfast, Organic Rooibos, Pure Chamomile Flowers, Green Tea with Jasmine Flowers, Original Earl Grey) along with hot water pitcher and snacks such as trail mix, 47 gram can of Pringles onion and sour cream potato chips, and two apples. As part of the turn down service I received a print out of an Africa fable such as Bee-ware from Bee-hind by Phillip Martin (adapted).
Facilities Outdoor swimming pool, boardroom, bar, restaurant, library, wine cellar, and spa.
Fitness Center And Spa There was a stand alone dedicated 105,000 square foot spa within a short golf cart ride or short walk from the main building.
Pool There was an outdoor swimming pool adjacent to the main building. It was 30 feet by 45 feet and 6 feet deep. There were seven cushioned wood loungers and one umbrella.
Game Viewing
During my stay I went on two game drives, one in the evening during which it rained, and the other in morning on our return from a visit to Karkloof Falls. I did not go out the second night because it rained. Sightings were mostly good as many of the animals were relaxed, allowing us to approach and photograph them with ease. Karkloof staff estimated there were 271 bird species in the area. There were more than 40 diurnal and nocturnal animal species including buffalo, rhino and leopard (only signs and no sightings of the leopard), three of the big five. Kenny Musarurwa, who had 17 years of experience, was my knowledgeable and guest centered safari guide. In addition to the animals and birds, Kenny described the topography including the Karkloof and Mngeni rivers and pointed out plants and flowers, such as bloodlilies and clivias, during our walk on the path to the falls.
Animals we saw: blue wildebeest, buffalo (Big Five), bushbuck, giraffe, hippo, impala, nyala (they also walked around near my room and the grassy areas of the spa), vervet monkey, warthog, white rhino (Big Five), zebra, spotted necked otter, and water monitor lizard.
Birds we saw or heard: ostrich, little grebe, hadeda, hamerkop, African spoonbill, white-faced duck, Egyptian goose, yellow-billed duck, spur-winged goose, black (yellow-billed) kite, long-crested eagle, African crowned eagle, blackbreasted snake-eagle, black crake, common moorhen, African jacana, black-winged lapwing, giant kingfisher, brown-hooded kingfisher, cardinal woodpecker, fork-tailed drongo, black-headed oriole, dark-capped bulbul, sombre greenbul (bulbul), olive thrush, southern black flycatcher, African pied wagtail, common fiscal (shrike), black-backed puffback, Cape glossy starling, red-winged starling, and scarlet-chested sunbird.
Activities In addition to spa activities and treatments such as yoga, Thai boxing, Muay Thai boxing, bamboo dancing, meditation, and tai chi, and game drives it was also possible to go on guided bush walks to the nearby waterfalls (a drive to the waterfalls preceded the walk), nature trails, mountain biking, bass and tilapia (bream) fishing in dams, and fly-fishing for yellowish in rivers.
Conference Facilities
There was a meeting room capable of hosting 16 in boardroom style seating.
Other The hotel received the 2014 and 2015 Trip Advisor Certificate of Excellence as well as the 2015 Certificate of Excellence Hall of Fame.
The hotel had introduced oxpeckers to control tick infestation on antelopes, giraffe and buffalo. Water weeds were brought under control using biological methods. The most successful of them was the introduction of sterile grass carp (flown in from Cape Town), red-breast bream, and later hippos, that created open channels and consumed vast quantities of water weeds. The property management ordered the planting of 2000 indigenous trees in areas that had been disturbed by past human activities, such as in old croplands.
Many rare and endangered animals were present and protected on the property, including African rock python, blackheaded dwarf chameleon, white rhino, samango monkey, blue duiker, spotted-neck otter, honey badger, Natal red rock hare, grey crowned crane, martial eagle, and bald Ibis.
Massive infestations of alien invader plants were cleared with minimal use of herbicides. Once cleared many of these areas were mowed to create short grass grazing areas and keep the weeds under control. The property supported the government's employment creation program Working for Water with three teams of independent contractors who cleared alien weeds alongside the three rivers.
Some of green building and eco-friendly initiatives onsite were: Wooden paneling without formaldehyde in the glue; recycled clay bricks in the construction of the spa; locally quarried cladding stones; natural materials like glass, sandstone, wood, terracotta and stone; vanities made of wood, rather than melamine; non-toxic wall paint for all walls; inclusion of organic wines in the wine list; Green's and Teas, the spa cafe, offered mostly organic and raw ingredients on the menu; the disposal of grey water and the use of wetlands for filtering; washing of guest garments with Faithful to Nature detergents.
Cleanliness
Very Good
Date of Review August 2015
Reviewers
Photos and Article by Elena del Valle
Service The hotel staff members I met such as Dewald Kruger, general manager, and Esther, assistant manager, Douglas, and Tinei in the dining room (who was enthusiastic about wines, made pinotage recommendations, and offered me wines to taste), and Wisdom, the night guard, were service oriented, pleasant, and attentive. There was confusion and sometimes conflicting or delayed replies when I asked about the opening hours of the spa, meal times, and my departure time for the airport.
Would You Stay There Again? Yes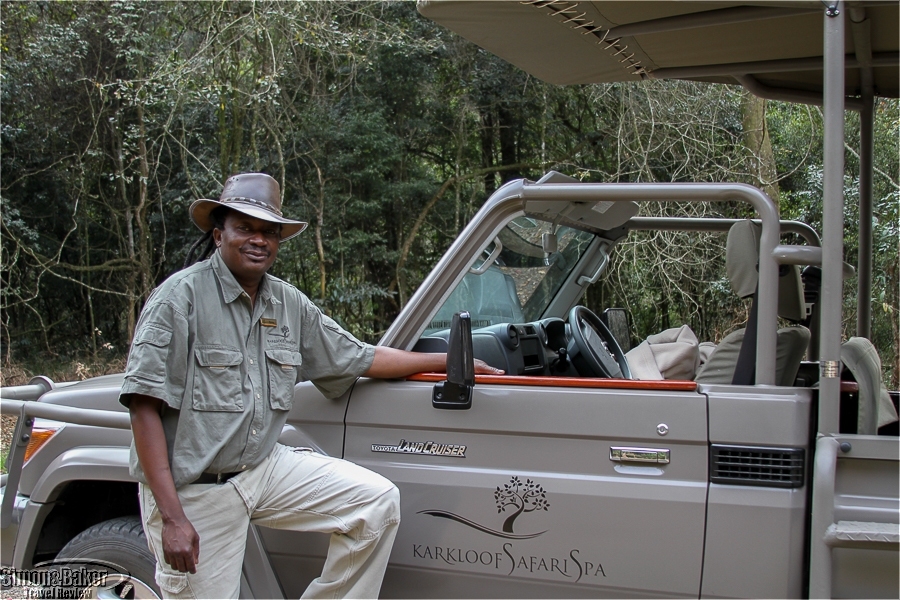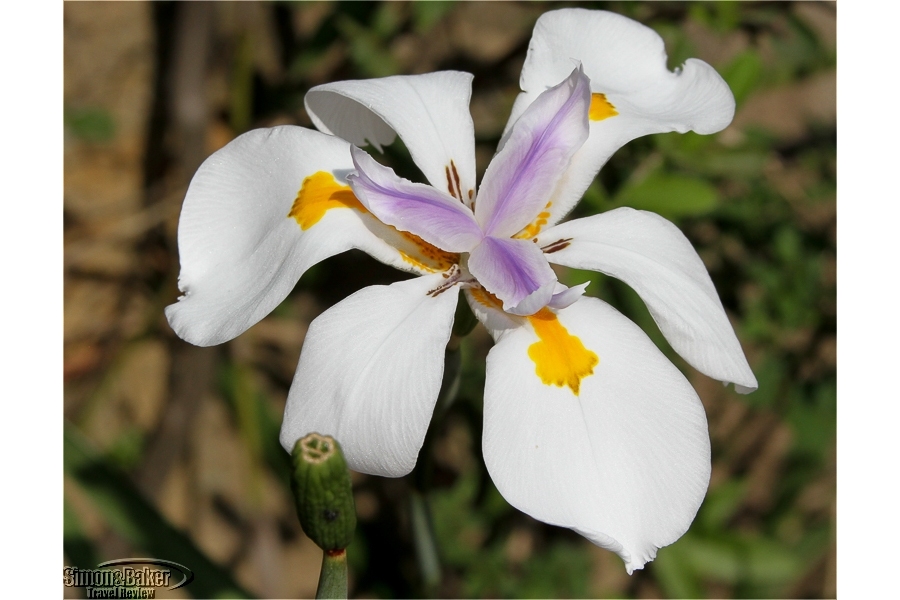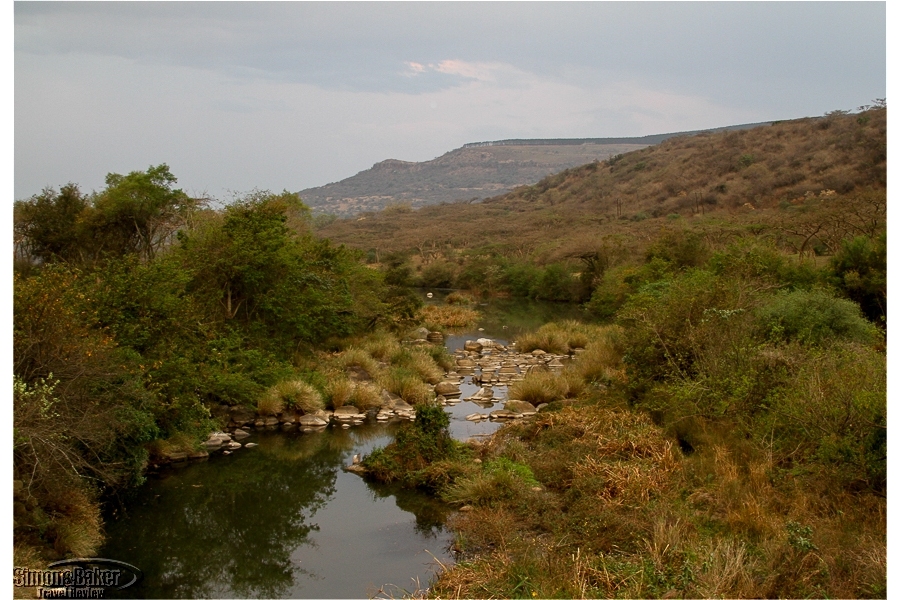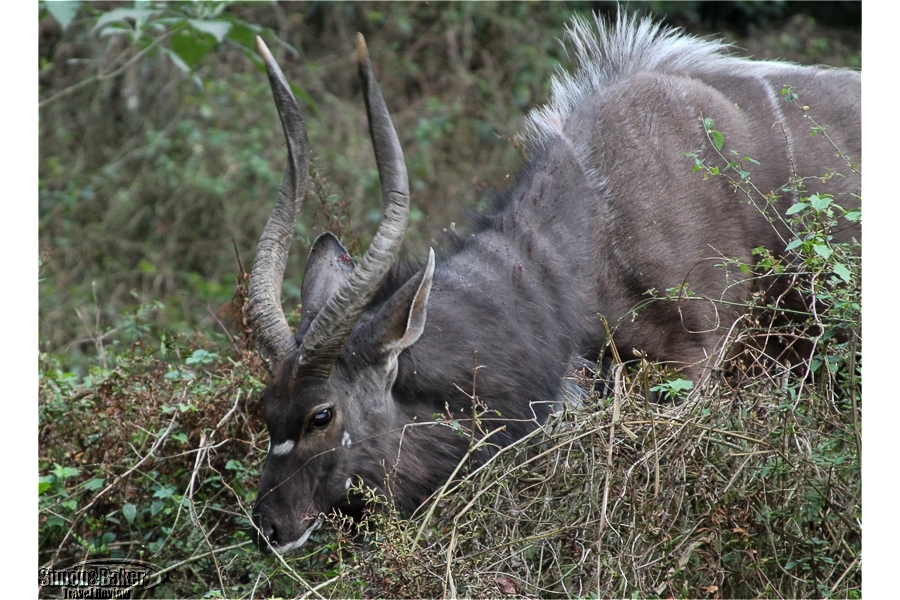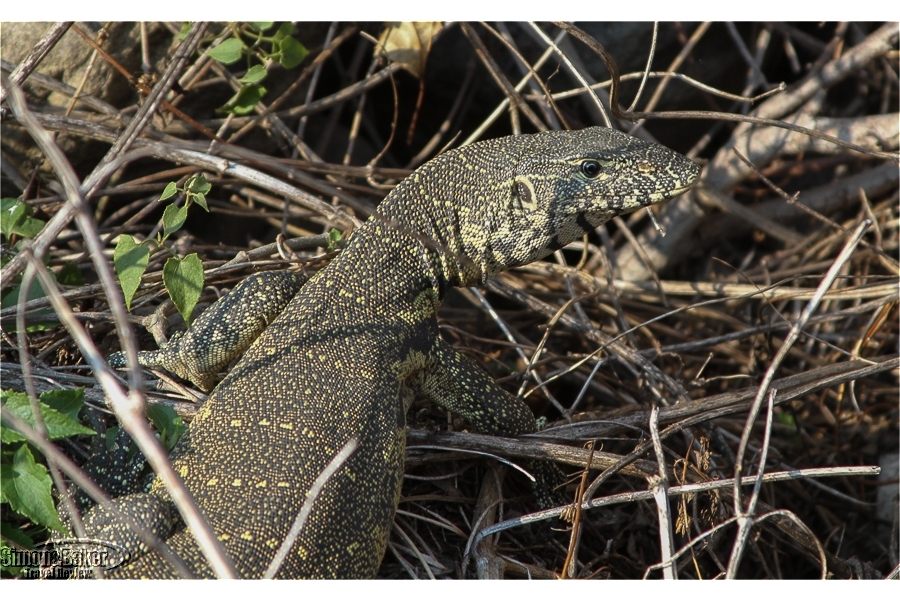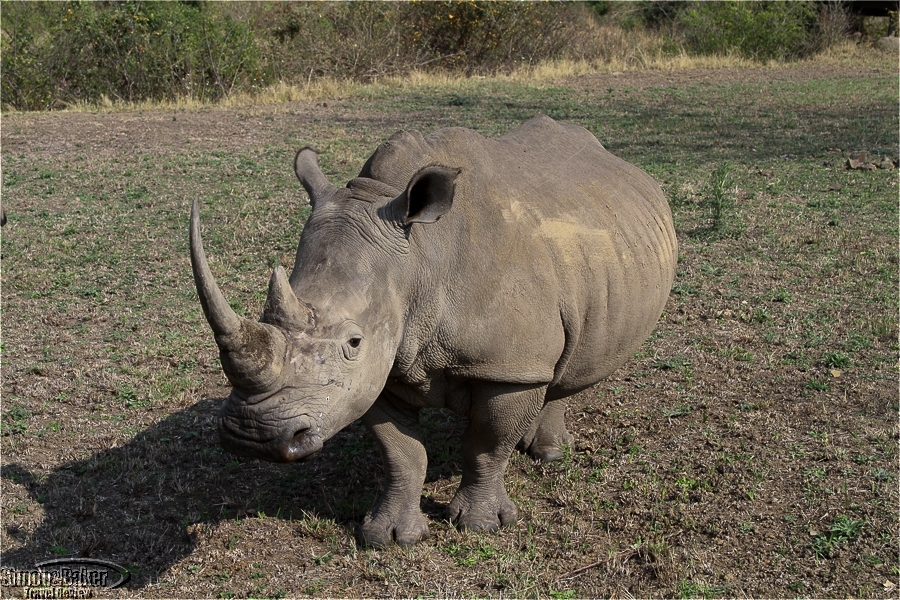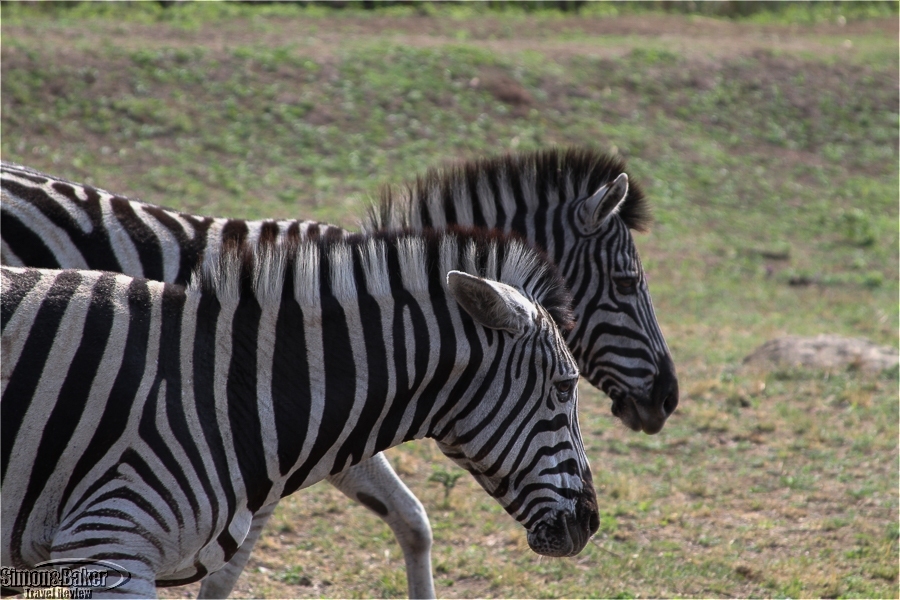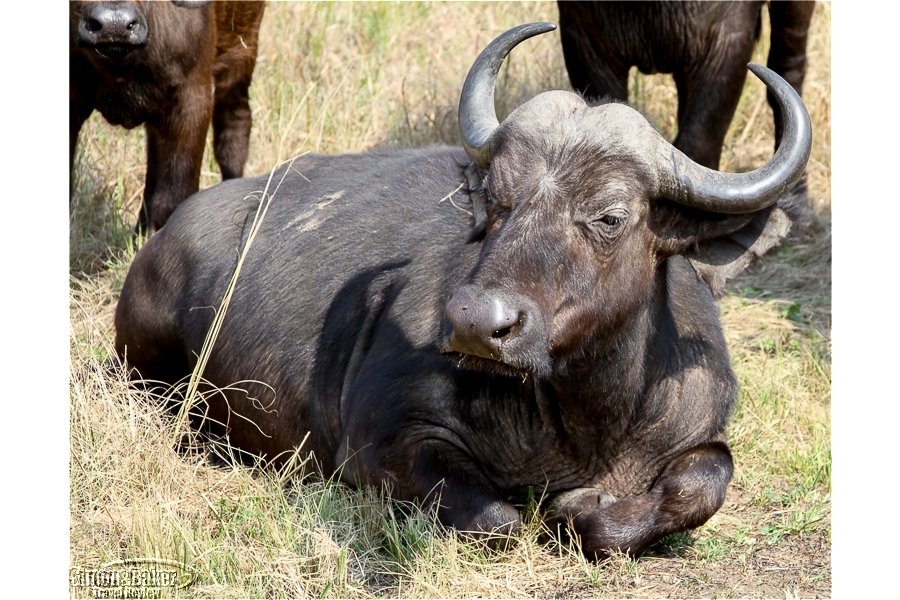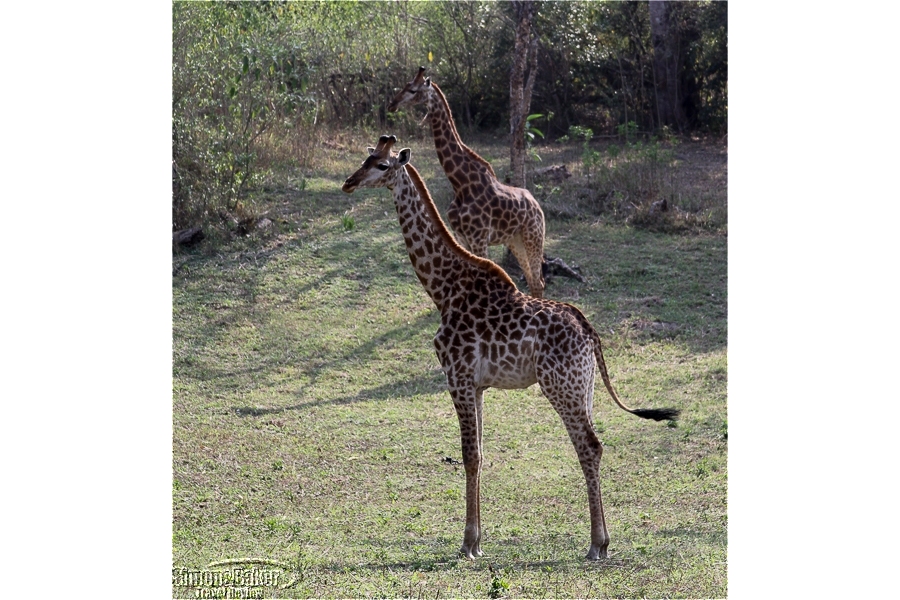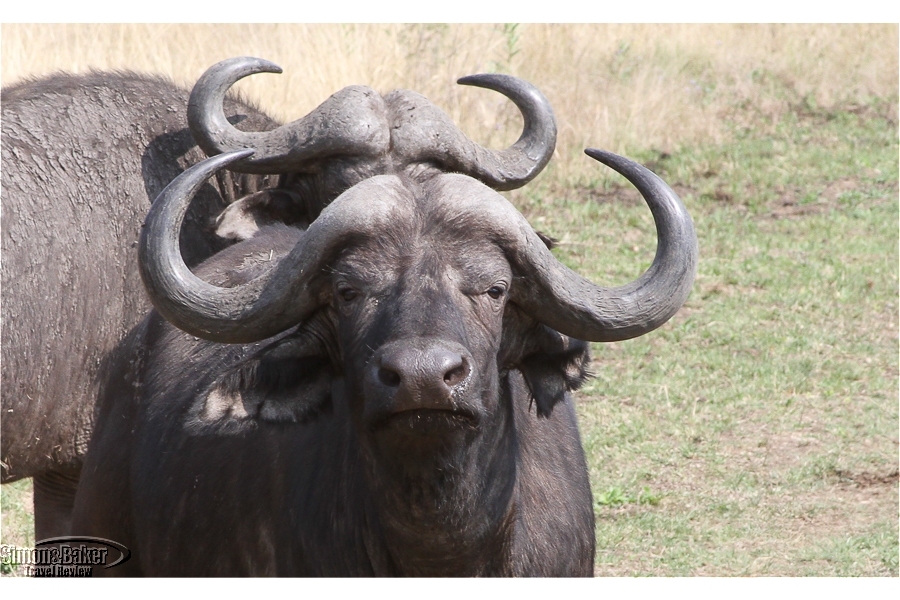 Contact Information
Address:

Karkloof Safari Spa
Otto's Bluff Road
Pietermaritzburg
South Africa

Phone:

+27 33 569 1321
+27 79 695 8738
Fax +27866359331

Website:
Email: