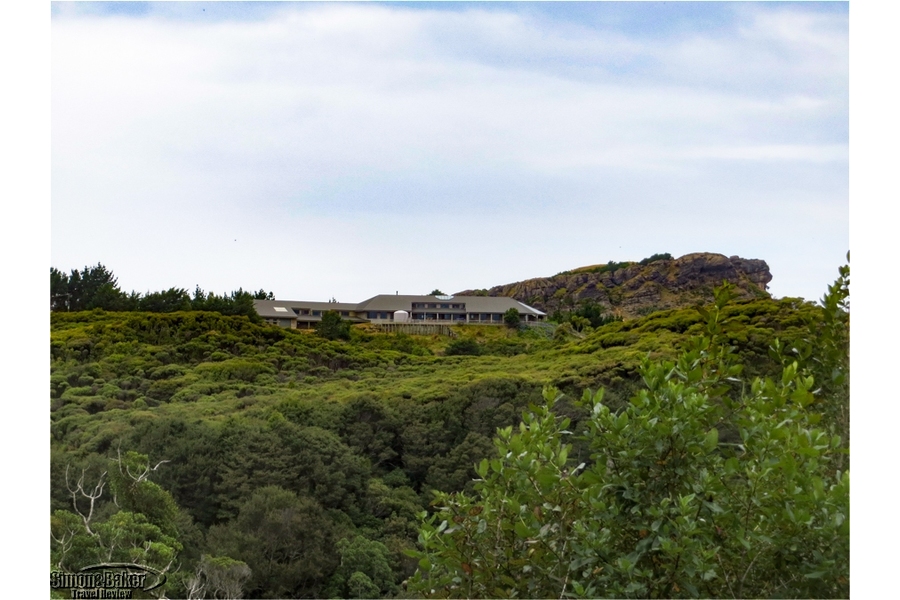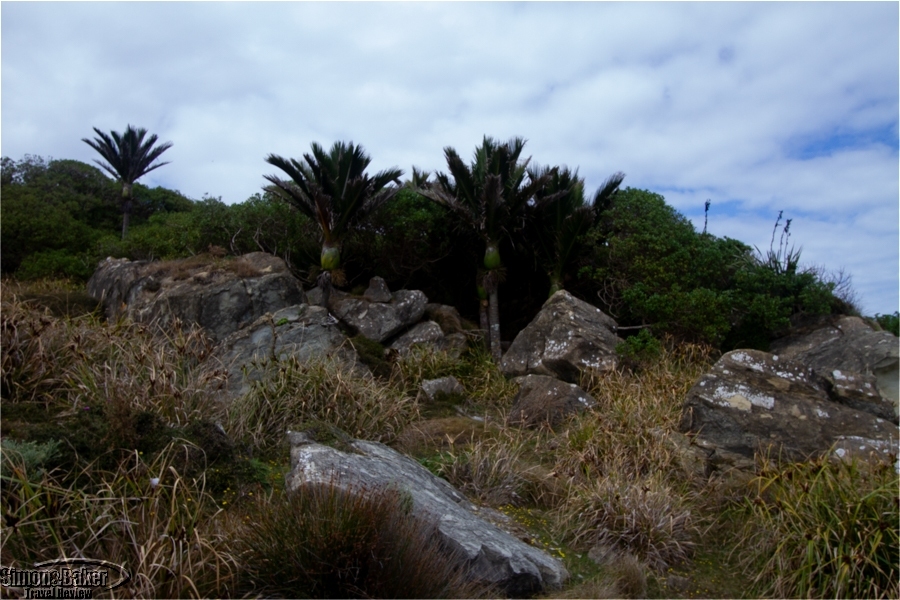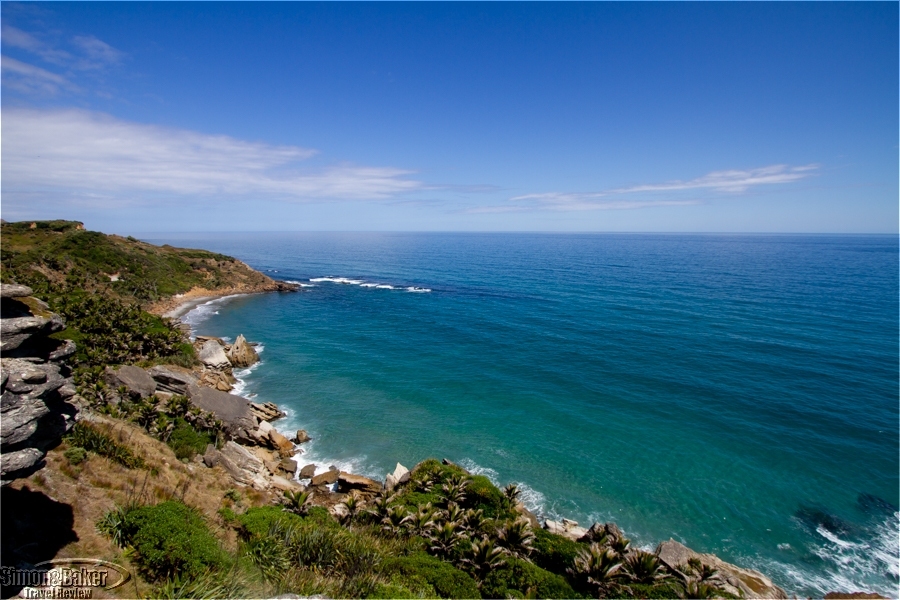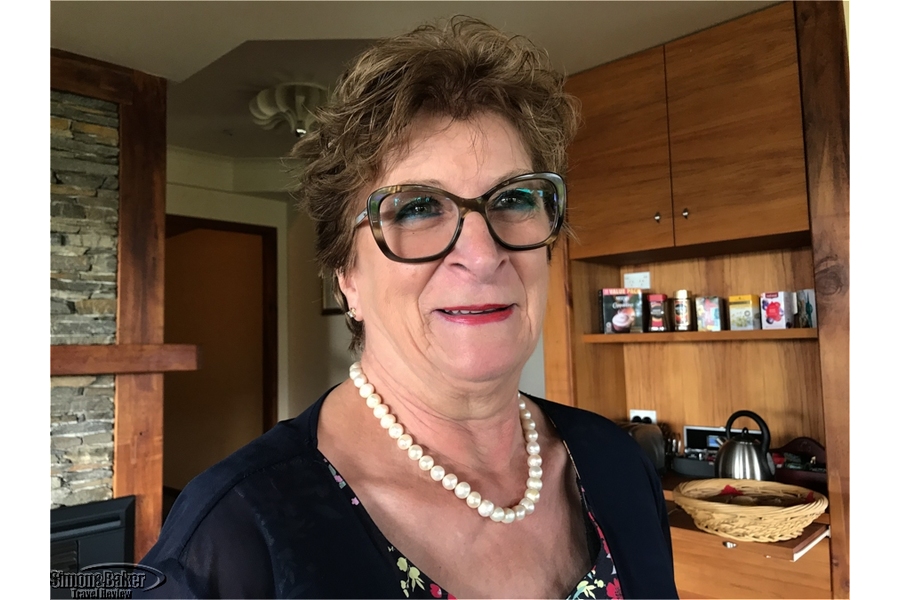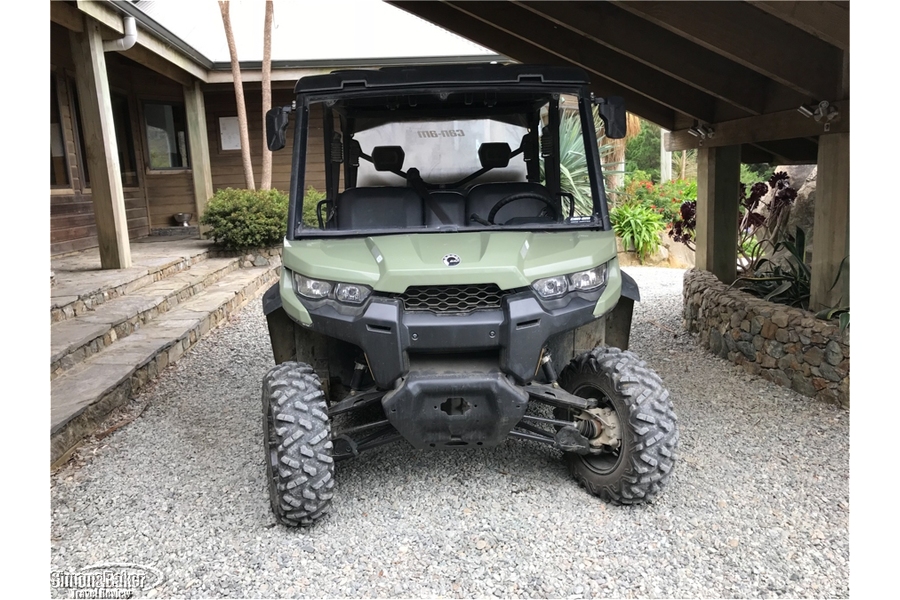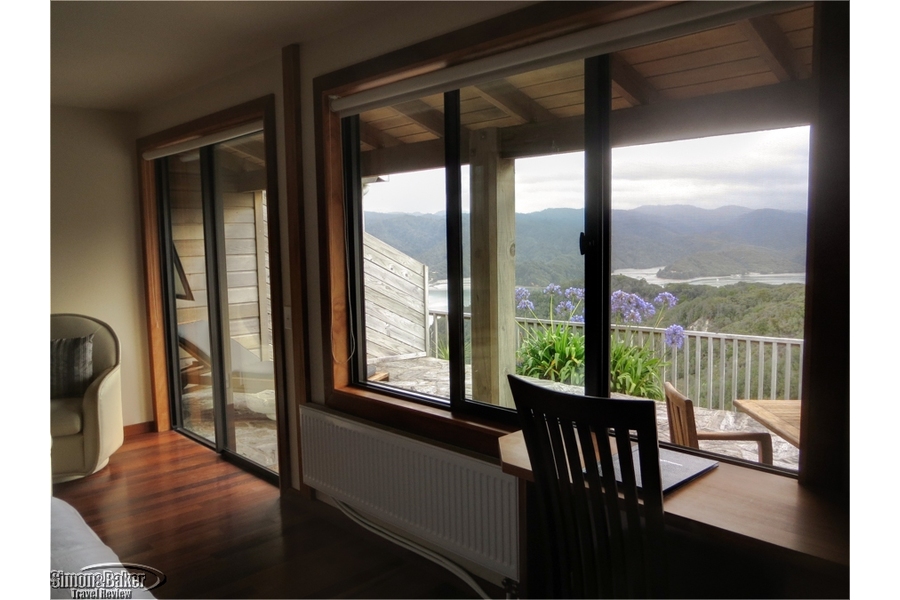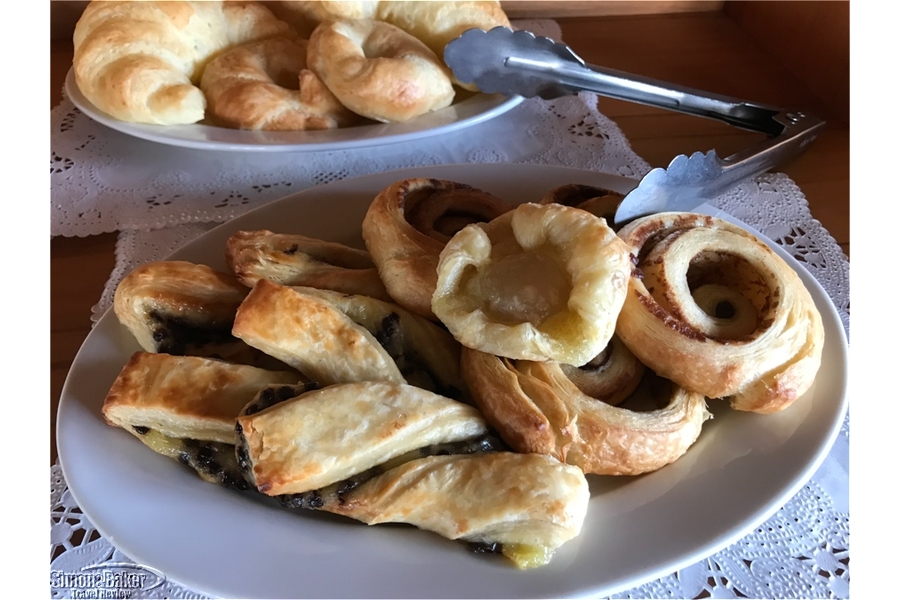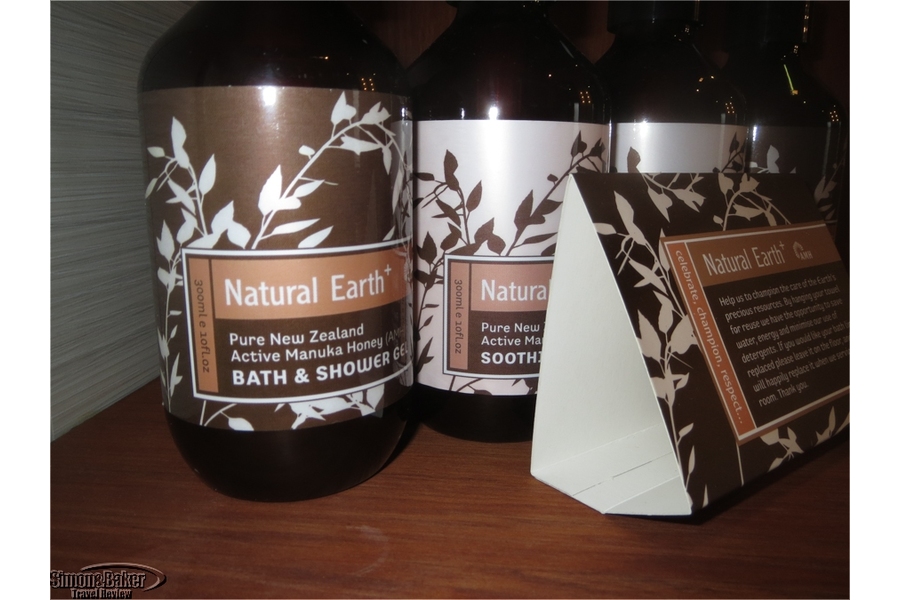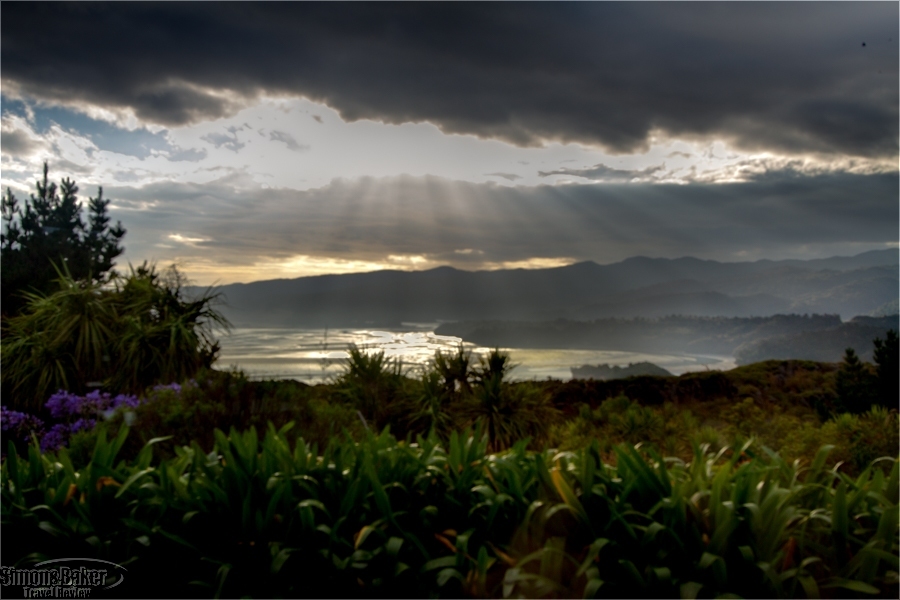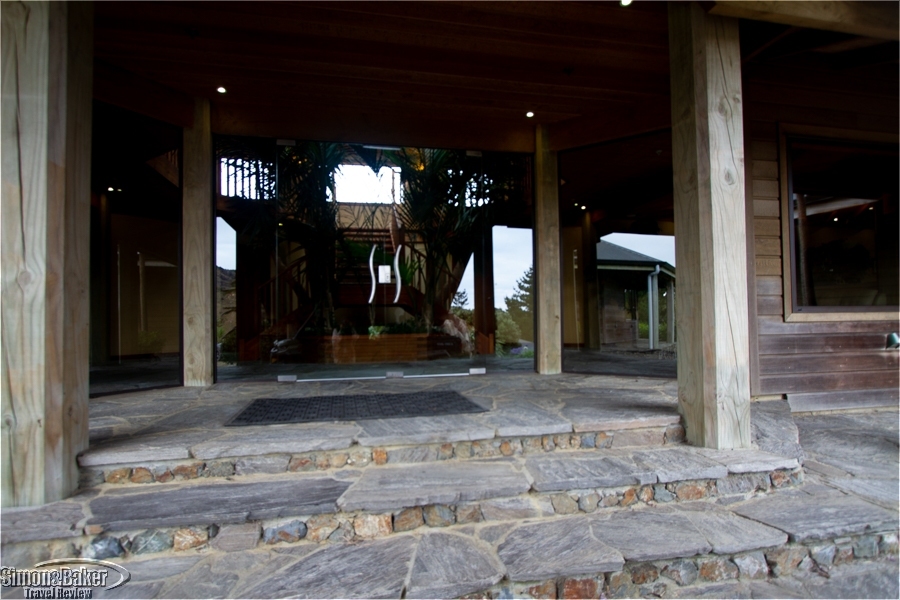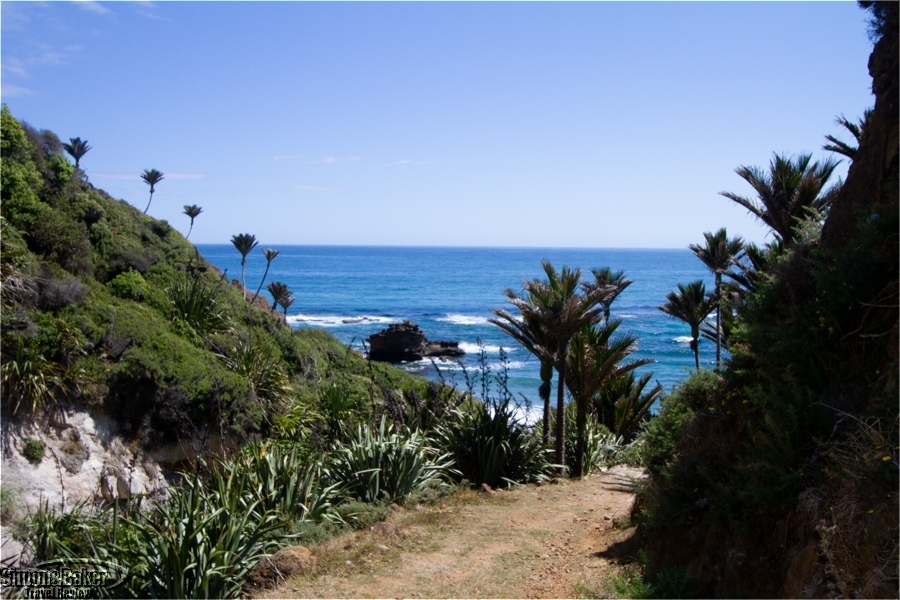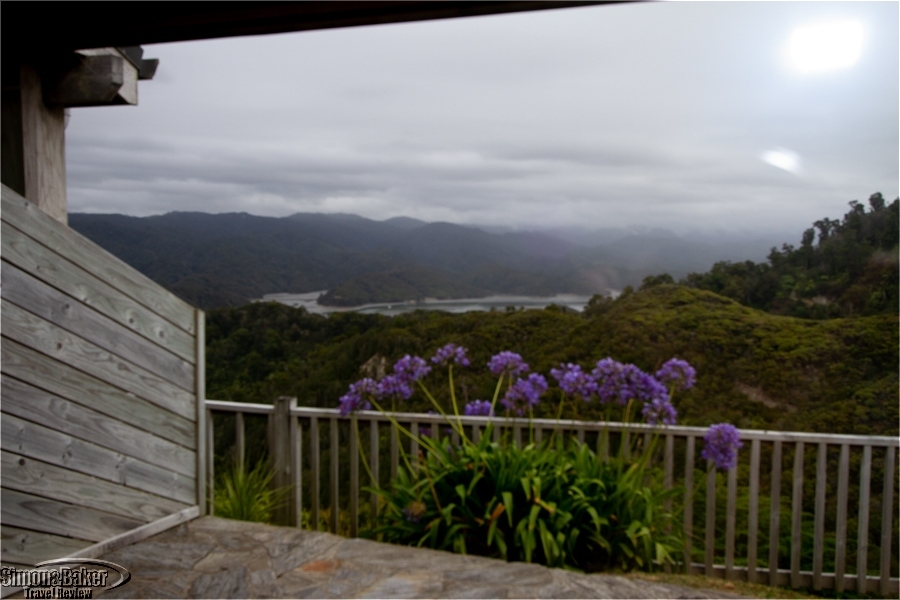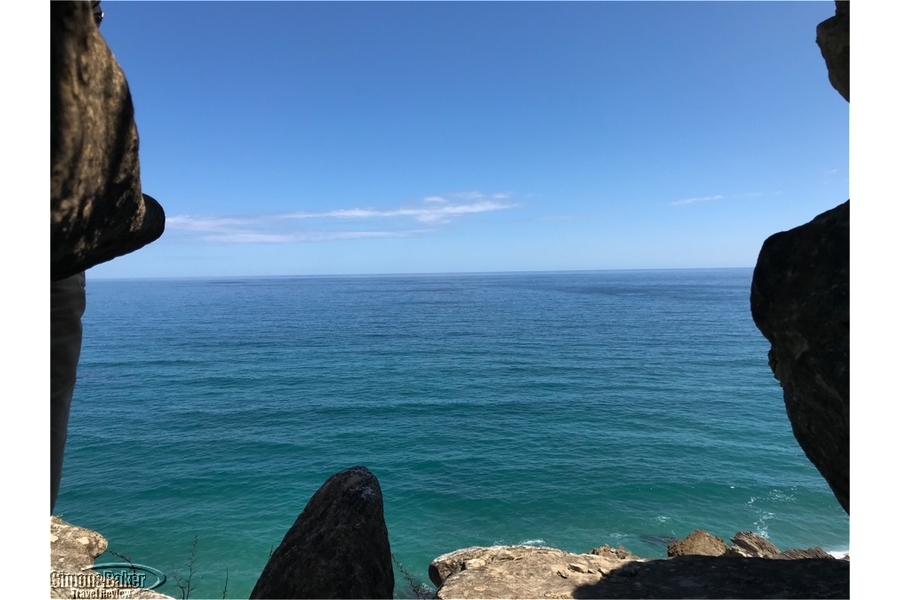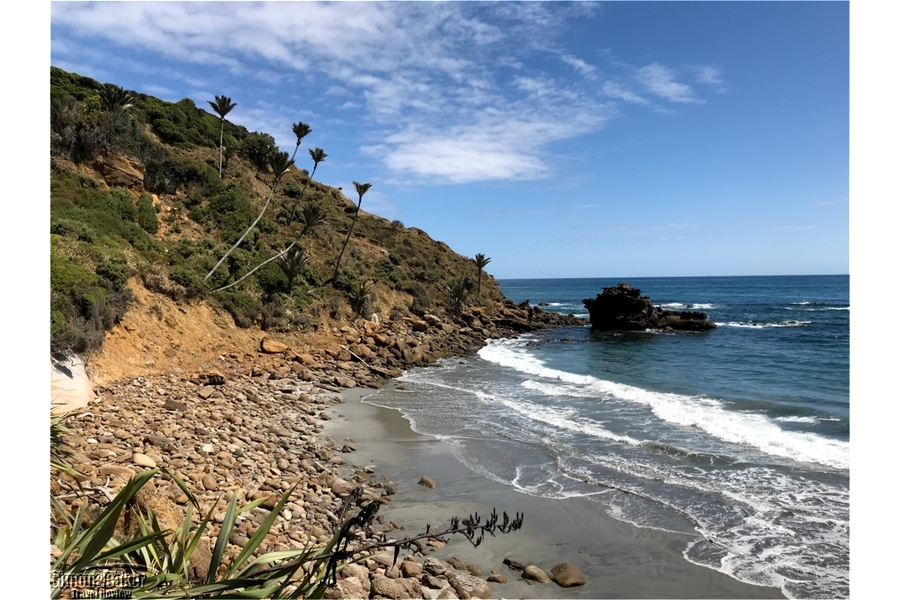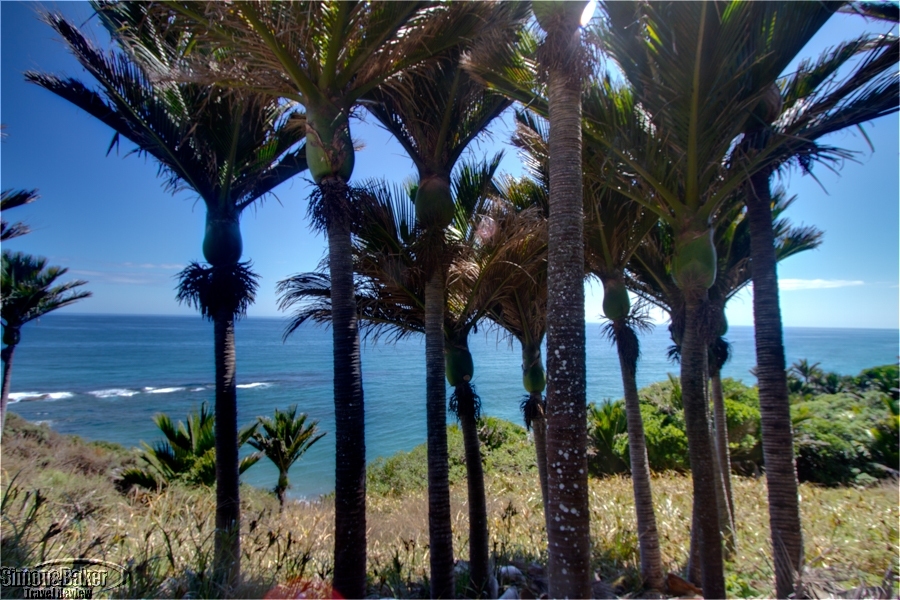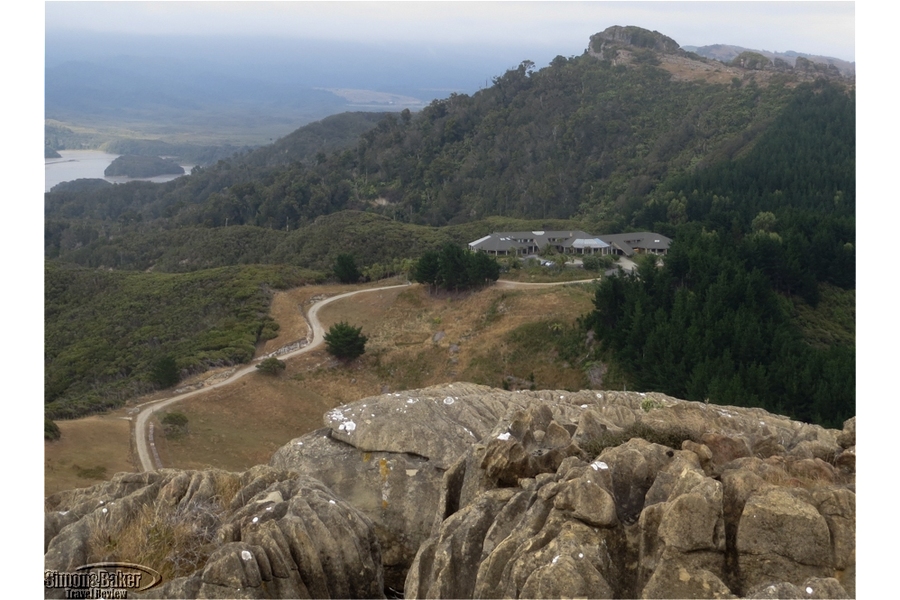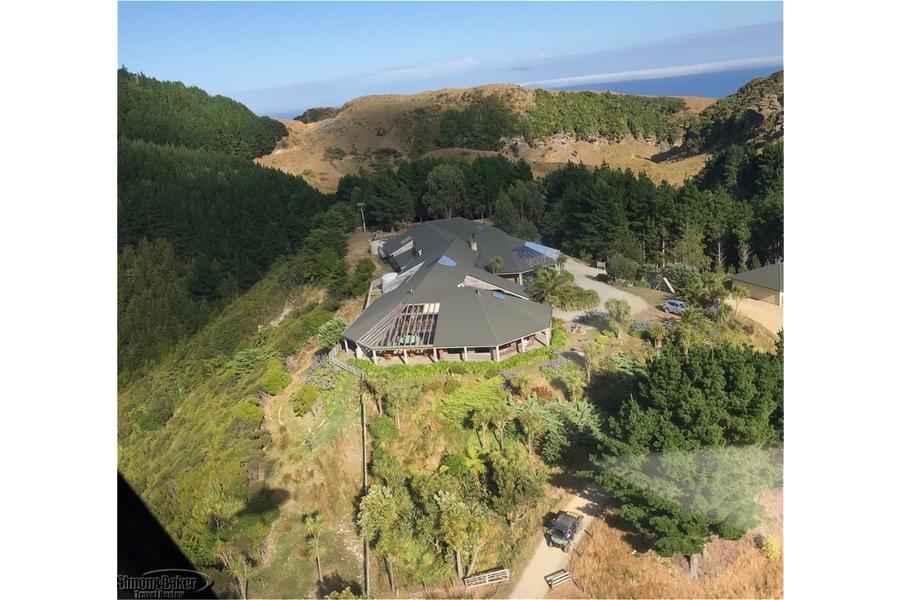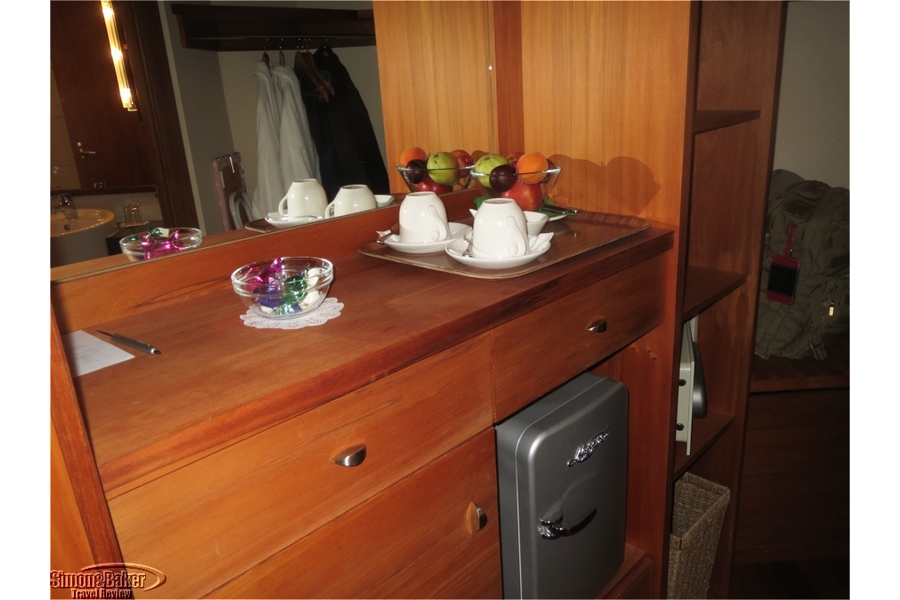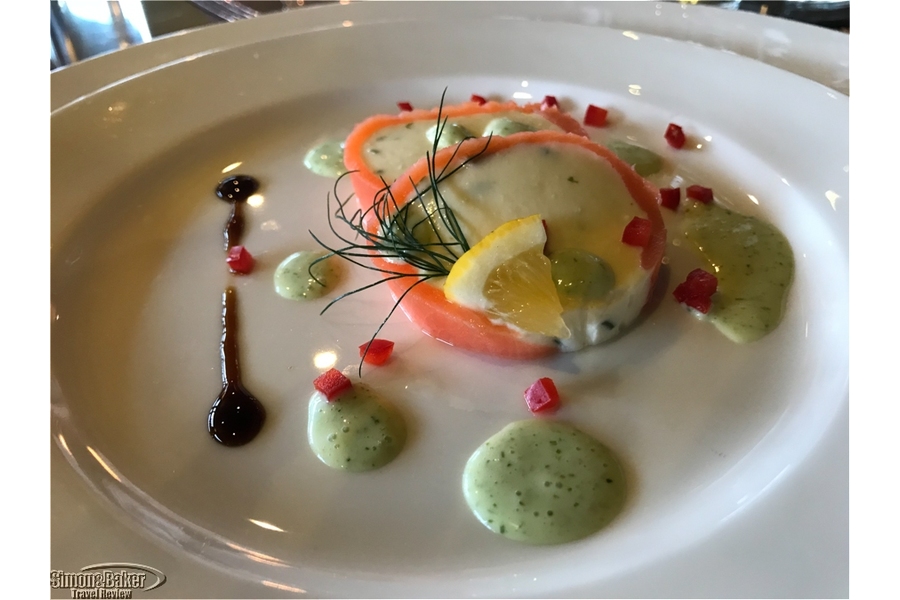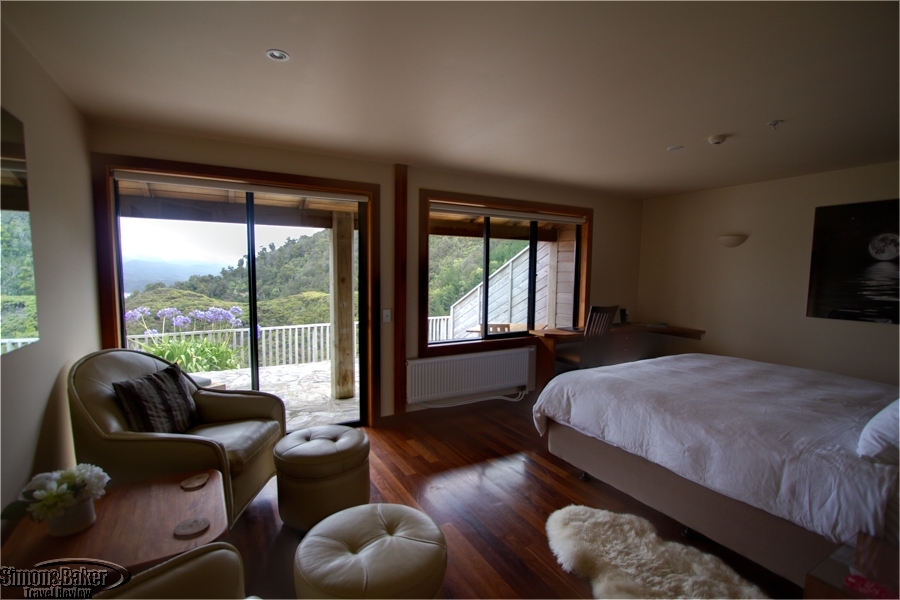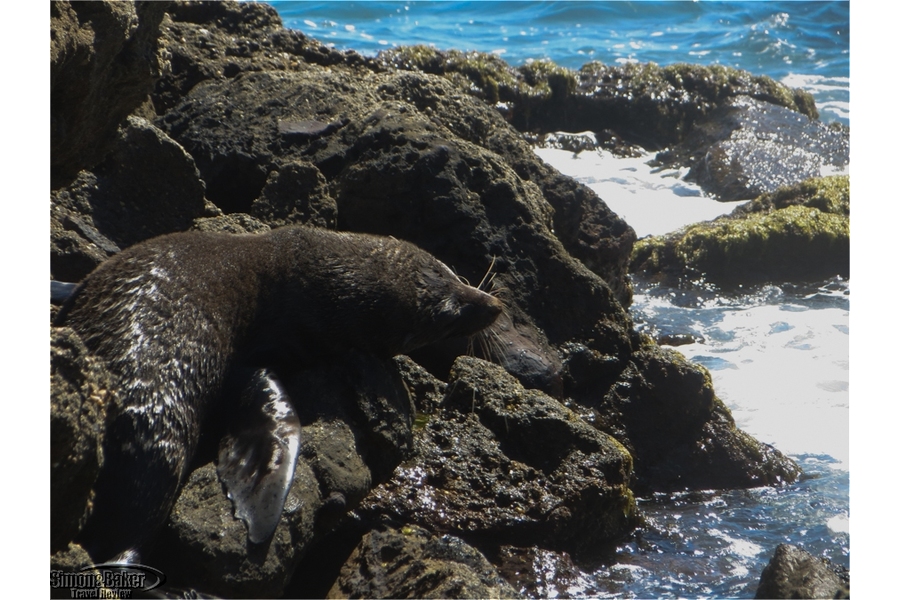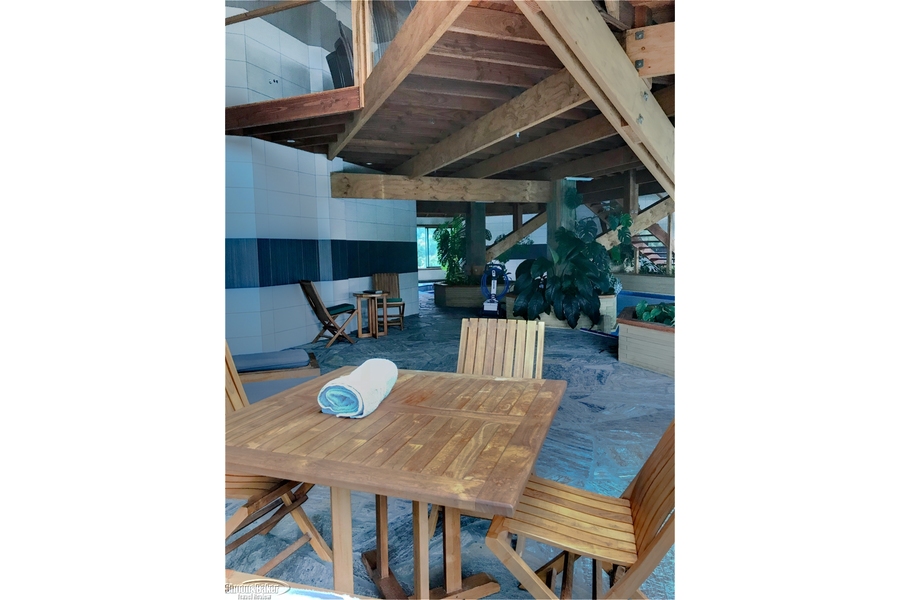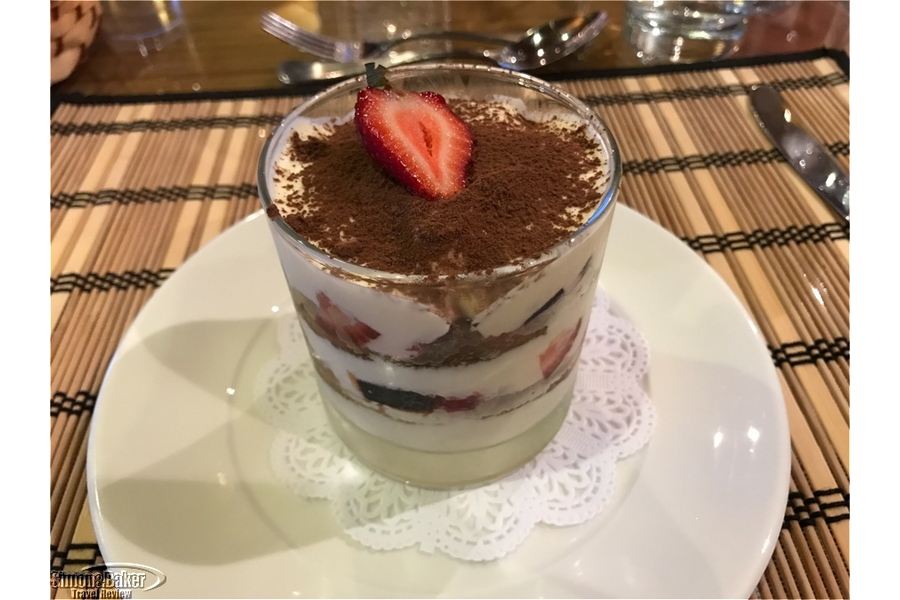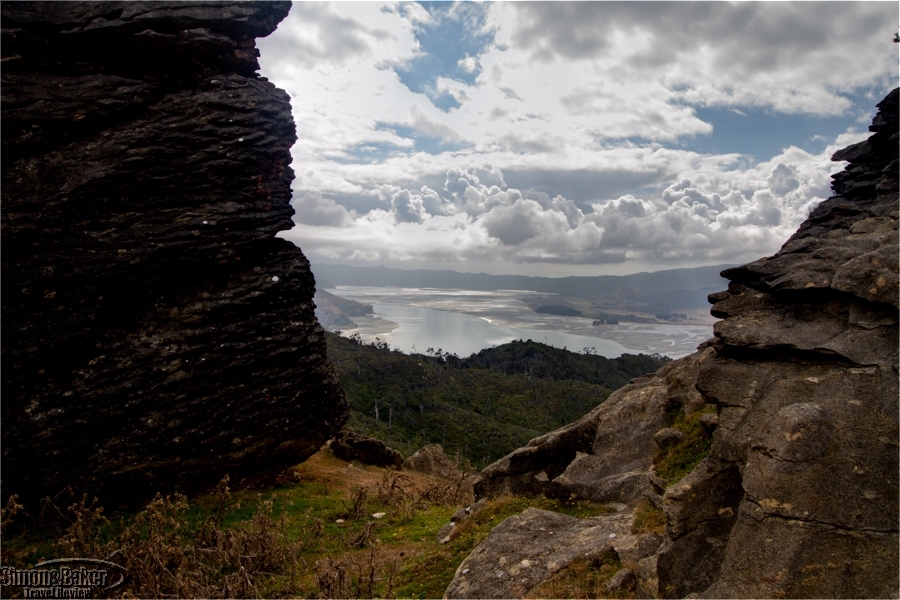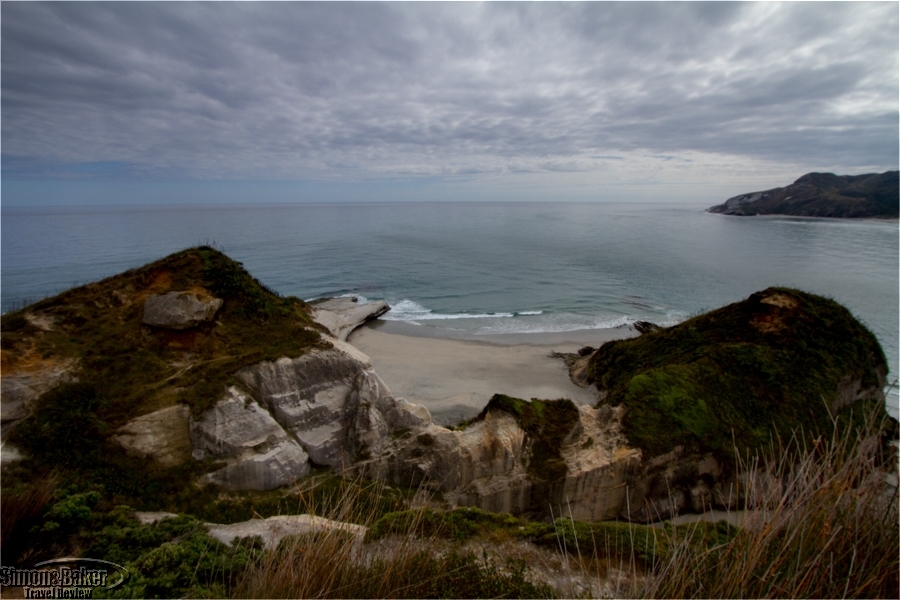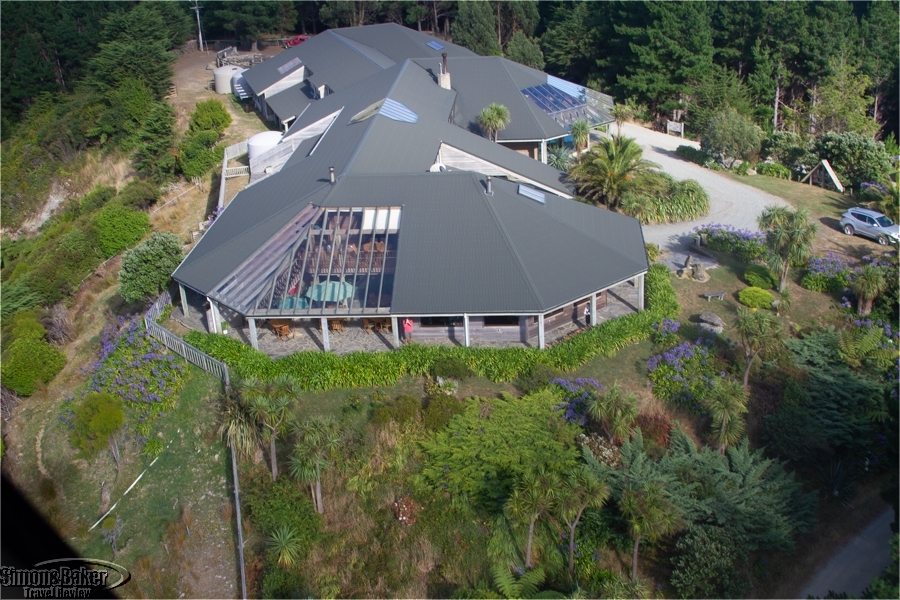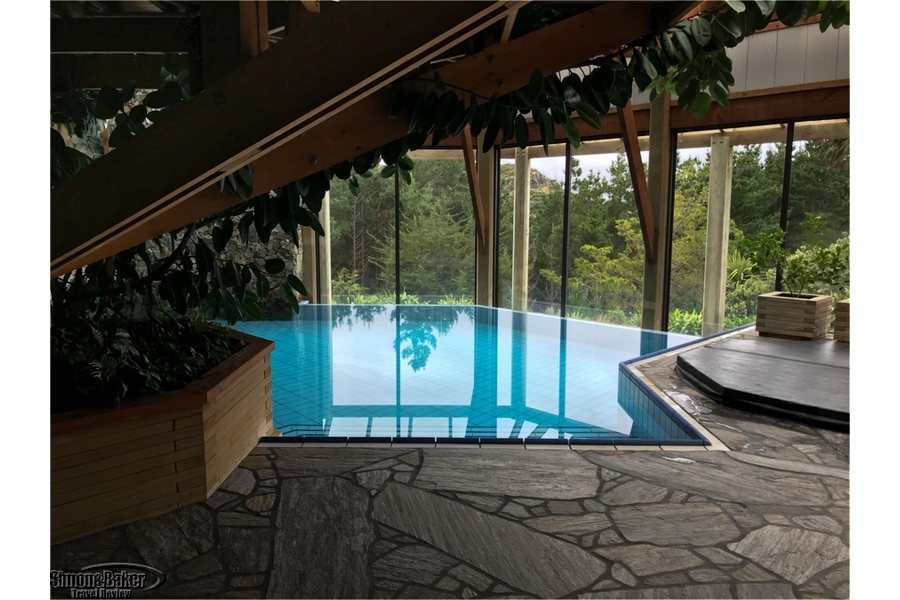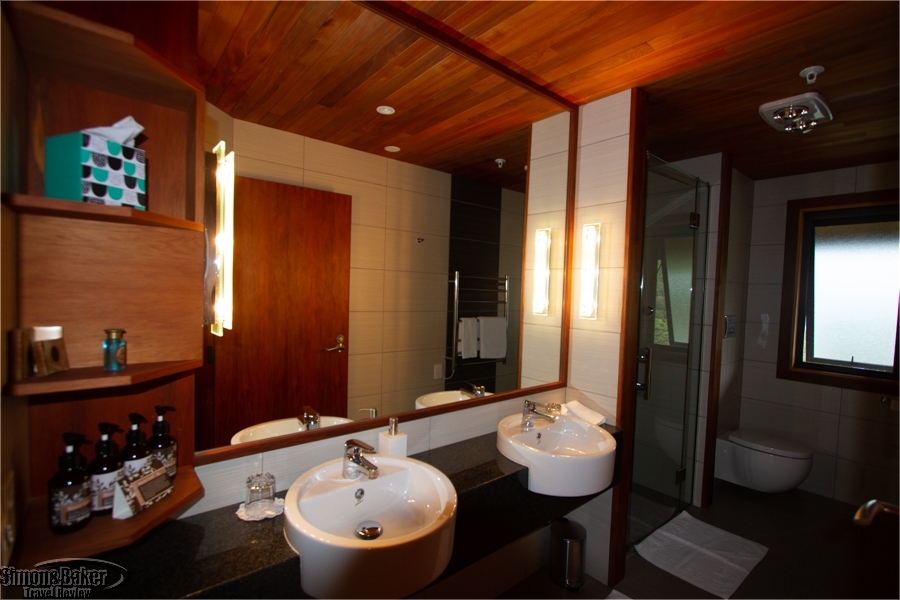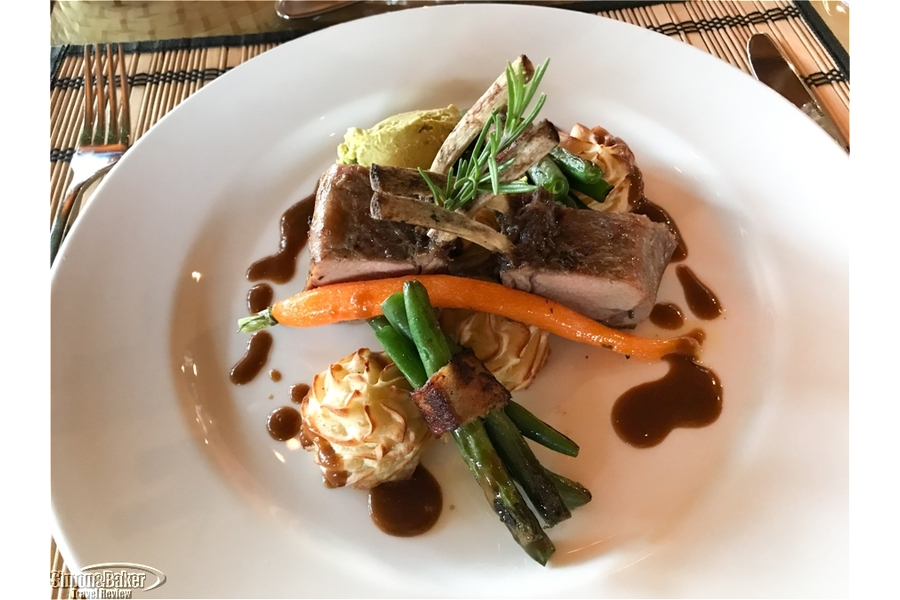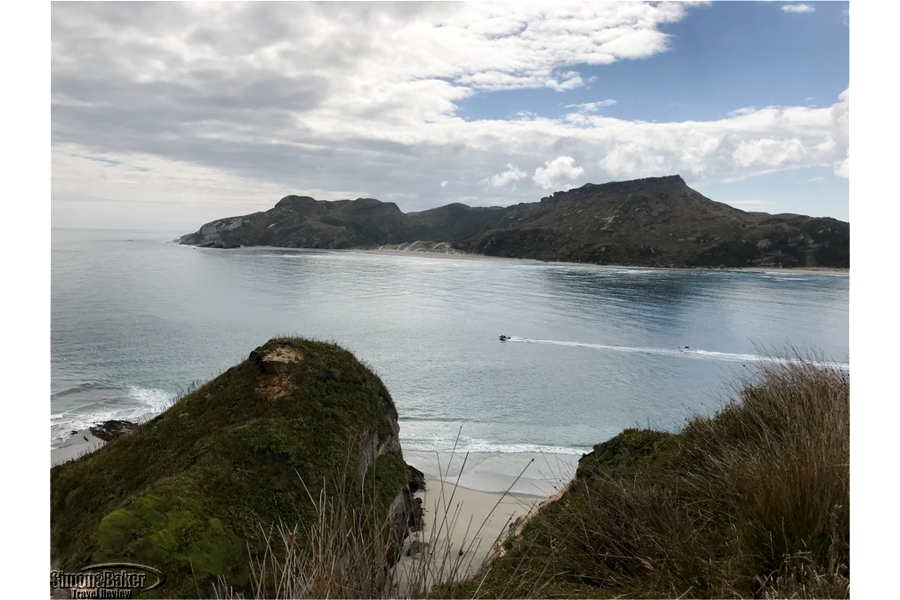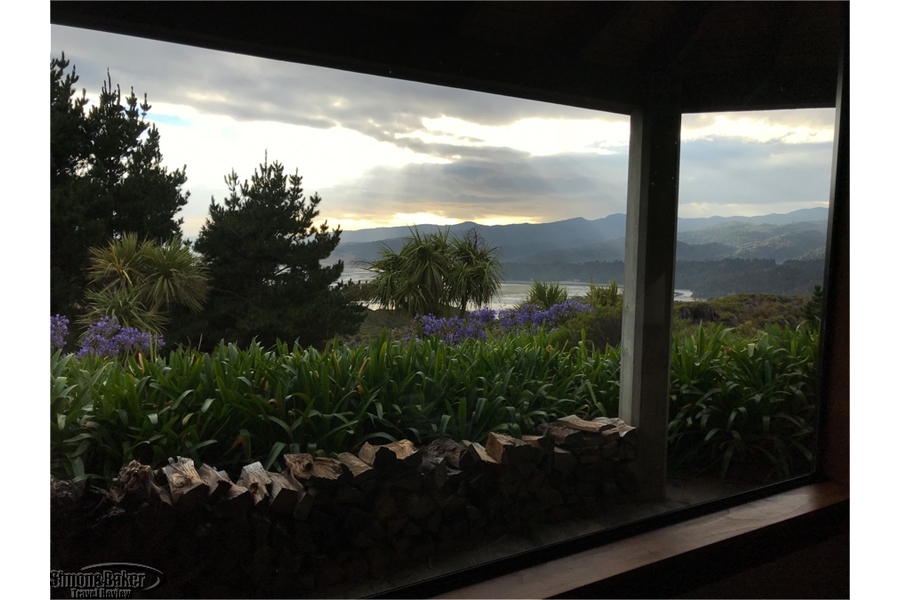 Should an opportunity present itself I would eagerly return.
Overall Impression
I loved Westhaven Retreat, a family owned and built boutique property in the South Island of New Zealand for its remote hilly location, coastal setting, beautiful views, luxury features and amenities, warm hospitality and intimate ambiance. In addition to its outstanding location the property's semi isolation (my guide and I drove several hours from Nelson to reach it) was its greatest asset. The 320 hectares of private land were unspoiled and underdeveloped. This meant we had left behind all crowds, pollution and most undesirable manmade noises and smells. Instead we were surrounded by nature.
Guests and owners shared a lovingly erected two story main building with striking views. The ground floor and mezzanine were dedicated to guest accommodations and common areas, including a heated indoor pool and sauna. With the exception of a large library the top floor was reserved for the owners and their family, including two young children. By the time I left I had met all three generations. In these days of impersonal large hotels I particularly appreciated the property's old style family hospitality.
My room, steps from the property entrance, was thoughtfully appointed and comfortable. My favorite feature was the hill and ocean view from my room and its covered porch. Because there was an area wide drought we were asked to be mindful of our water consumption. I especially enjoyed the private beach access and the Buggy Tour of the estate with Tomas Vratil, a knowledgeable nature enthusiast, and Bear, the aptly named family pet.
After my departure I learned that the multi-million dollar property was for sale. The existing owners hope whoever buys it will maintain it as an ongoing concern. I will recommend it to nature oriented friends and suggest they visit sooner rather than later. Should an opportunity to return present itself I would eagerly return.
Children
Yes in low season with advance notice. There was a well behaved and quiet baby there during my stay.
Class of Accommodation Luxury Lodge
Connectivity WiFi was available throughout and cell reception, according to one of the family members, was excellent.
General Manager Monika Vratil
Handicapped Access Yes. There were ramps for disabled visitors throughout the lodge and the dining restroom was able to accommodate disabled guests.
Languages In addition to English they were able to accommodate German and Check speaking guests.
Length of Stay Two nights
Location The lodge was 168 kilometers or about three and a half hours by car from Nelson. The nearest airport was Takaka 64 kilometers and about 80 minutes drive away.
Managed Bruno and Monika Stompe managed the lodge. Monika and Tomas Vratil managed the farm.
Owned Bruno and Monika Stompe
Pets Allowed No
Size The seven room lodge had two floors. The ground floor housed guest rooms and common areas. The upper level was home to the owners. There was a library open to guests on the upper floor. The Westhaven peninsula had 320 hectares, including eight kilometers of coastline. Staff ranged from four to twelve. Other than the owners and their children the only staff person I saw was the chef.
Year Opened or Renovated The property was completed and opened to the public in December 2013.
Lobby and Common Areas There were local artworks from Collingwood and nearby throughout the lodge. Westhaven Retreat was hand built over 10 years solely by the family, featuring subtle decor, exposed timbers, soft color schemes and natural fibers. Many materials had been reused, such as old precious Rimu, harvested many years before the owners bought the property. Although situated prominently on a ridge line, it blended into its environment. The lodge was designed to harmonize with the views and environment.
Bathroom The rectangular shaped bathroom had twin sinks, a walk in shower with a glass door, and heated towel rack. On the opposite end from the entrance there was a screen covered window next to the toilet. The bathroom had a wood ceiling and floor to ceiling ceramic tile. Heating lamps in front of the shower were a cozy touch. There was a single bath towel, two hand towels and two face cloths.
Room
I stayed in Lodge Room with veranda 4, which was approximately 250 square feet under roof. It was next to the stairs and across from the entrance and reception desk. The room was airy, sunlit and pleasant. The décor was subtle with an emphasis on the exterior and the view. It consisted of three main areas: sleeping space, bathroom and open air deck. The sweeping natural vistas from the sleeping room and deck were the room's best feature.
It had high ceilings and was light filled during the day. I liked the smooth wood floors, comfortable bed (two twins together) set against a wood framed fiber wall. There were wood and glass night tables with a candle on each one on either side of the bed. There were fluffy white rugs on either side of the bed.
In front of the bed there was a built in wood desk facing an oversize window. Atop it there was a Panasonic iPod docking station, radio and CD player. A frameless moonscape photo hung on the far wall. Across from the bed there were twin bone colored leather armchairs and foot stools around a square wood table. There was a vase with white plastic flowers. A square mirror hung on the wall above them.
Recessed lights in the ceiling as well as two built-in wall lamps illuminated the space. The temperature could be controlled by opening the window and sliding glass door. There was also a wall heater beneath the window and next to the desk.
The oversize window looked onto a private partially covered porch with beautiful hill and ocean views. White shades could be rolled down for privacy or to keep the sunlight out. On the porch there was a square wood table, two wood armchairs with green cushions tied to the seat section of the chairs. On the other side of the porch there was a single wood lounge chair with a cushion. The porch floor was stone. There was a patch of grass and a purple flowering plant next to white railing. Wood dividers separated the porch from neighboring porches.
To the left of the entrance there was a walk-in closet and a rectangular shaped bathroom. The closet included a built-in mini bar with a hot beverage service, drawer full of coffee (Moccona) and several flavors of Dilmah tea from Sri Lanka. There was a fruit bowl with fresh apricot, strawberry, pear, nectarine and plum. There were also several wines available for purchase in a tiny refrigerator. There was an electronic safe, hanging and shelf space.
I sometimes heard voices when guests stopped to chat by reception. Sounds from the floor above filtered through, including footsteps and muffled voices.
Food and Restaurants
All meals, except one lunch on the open terrace, were served in an indoor dining room with hill and ocean views. The chef, from Leipzig, Germany, was also a pastry chef.
Dinner from a four course set menu was served at 7 p.m. On the first night we had soup, mousse filled salmon roll, monk fish and a fruit and cream dessert. Breakfast was a cold buffet of four varieties of cereal in plastic dispensers, cut and uncut fruit, deli meat, cheeses, and homemade pastries. It was possible to order eggs made to order. There were also homemade jams and bread. I sampled a seeded soft bread, the quince jam and manuka honey. Breads, cakes and jams were homemade. The honey (a favorite) was harvested onsite by area beekeepers.
I was asked to make my lunch choice from a light menu at breakfast. The club sandwich I selected, served on the terrace under an umbrella for shade from the hot midday sun, was outstanding. I had blueberries and golden kiwi with it.
Dinner was a salty tomato soup, small salad with dumplings, veal cutlets with mashed potato puffs, bacon wrapped green beans, small carrots and a pastry berry and chocolate dessert. I had a fruit plate instead of dessert.
A property representative indicated, "We use fresh and local ingredients in our selection of food. Also catering for a wide variety of diets. When possible we supply organic fruit and vegetables."
Amenities
In my room there was complimentary bottled water, fruit bowl, and bite size chocolates. There were also two branded white cotton bathrobes and two sets of slippers. There were local wines in minibar refrigerator for sale. There were two brands of toiletries made in China. One was Kauri brand mouthwash, amenity kit and vanity kit. The other brand was Natural Earth, which included refillable plastic bottles of body gel, body lotion, shampoo and conditioner as well as vanity set, shower cap and soap.
Activities available, depending on the season and availability and requested in advance, were fishing, kayaking and farm tours.
There was a designated helicopter landing area a short walk from the lodge building.
There were yoga mats in the mezzanine function area, ping pong table and library with books and games. Relaxation Massage and Energy healing were available.
Facilities There was a dining area with bar, hydrotherapy spa, infrared sauna, library, treatment room and indoor swimming pool for guests.
Pool There was a 24-meter indoor infinity pool heated to 28 degrees.
Other
To keep track of guests there was a sign-out and sign-in sheet. When we left the main building to explore the estate on our own the owners requested that we sign our name and the path we planned to follow. They asked that we list our return there as well. There were fire detectors.
Bear, a Maremma sheepdog, was the resident pet. One of the activities on offer during my visit was the Buggy Tour. As part of the tour Tomas, one of the family members, and Bear took me aboard a Cam An all terrain vehicle along some of the property tracks, explaining the outstanding features of the area's wildlife and plants.
Wild West Coast highlights included: views of where the Whanganui Inlet meets the Tasman sea; a stop at the highest point of the farm, the 246 meter-high bluff with 360 degree views of the area; and the Nikau Forest and rock outcrops on the way to Turtle Bay Beach. Along the way Tomas shared his wealth of knowledge about local fauna and flora.
After my departure I learned that the property was on the market. After more than 20 years in hospitality the owners decided it was time to retire. When asked about it they responded by email via their daughter: "We endeavour to pass the guardianship of this very special Land and Lodge onto someone who sees its uniqueness as much as we do and hopes to continue to run it as a Lodge, so everyone can enjoy it."
The manuka honey sold at the lodge was harvested from beehives on the Westhaven Peninsula as well as other farms nearby. It was slightly bitter and my favorite manuka honey from several I sampled during the trip.
The property engaged in wildlife conservation, protecting kiwis with ferret traps and rat traps. Recycling was standard wherever possible. They offered private transfers by TeslaX electric cars. According to the owners the lwas built with a very low carbon footprint and was very eco-friendly, featuring a state of the art wood boiler for hot water, pool and heaters throughout. The pool was nearly chemically free, treated with ultraviolet light.
Cleanliness
Excellent
Date of Review February 2019
Reviewers
Photos and Article by Elena del Valle
Service The owners and chef were the only staff I met. They were attentive and helpful although available mainly at meal times. In between meals there was a buzzer at reception we could use to summon one of the family members from their home on the second story of the building. The reception desk was unmanned. My room was serviced daily.
Would You Stay There Again? Yes
Contact Information
Address:

Westhaven Retreat
336 Te Hapu road
Collingwood 7073
New Zealand

Phone:
Website:
Email: