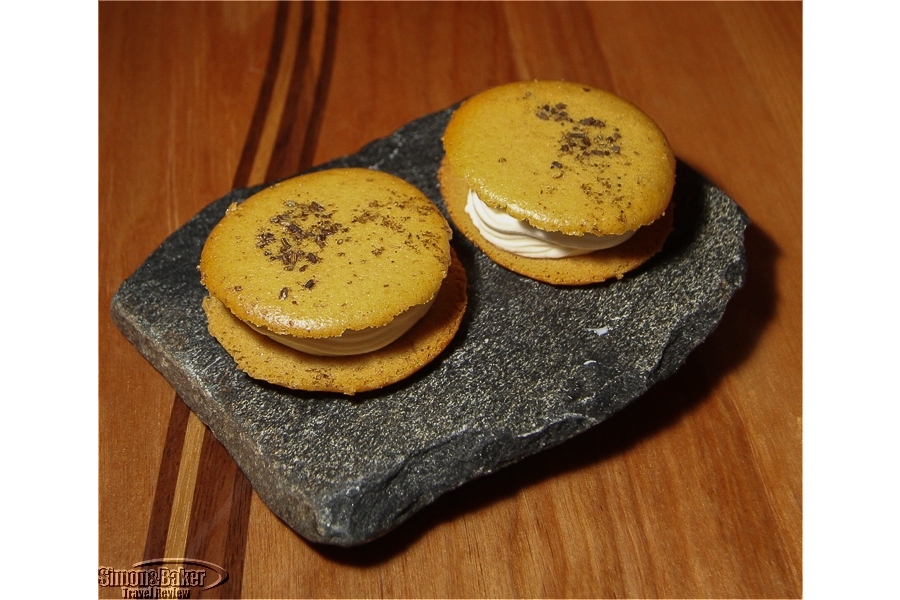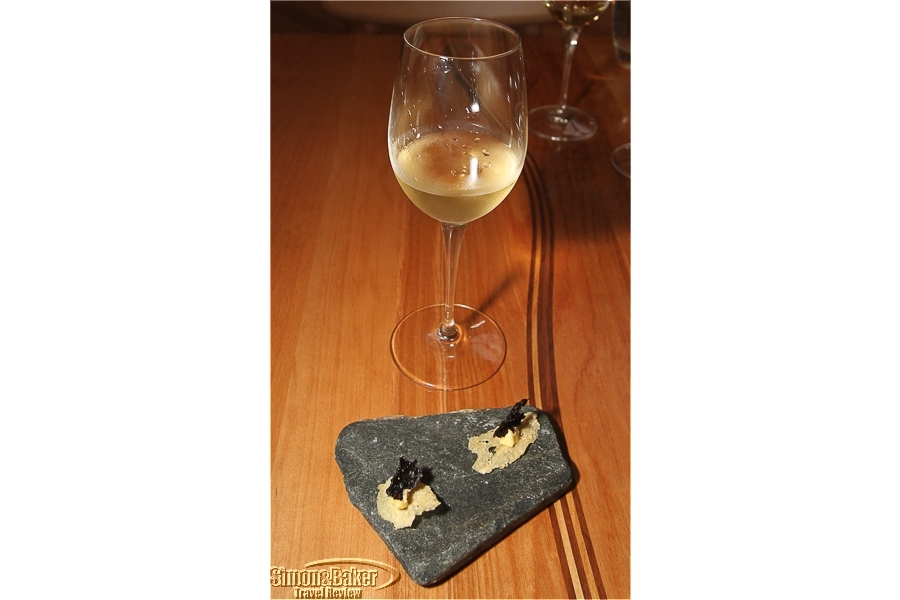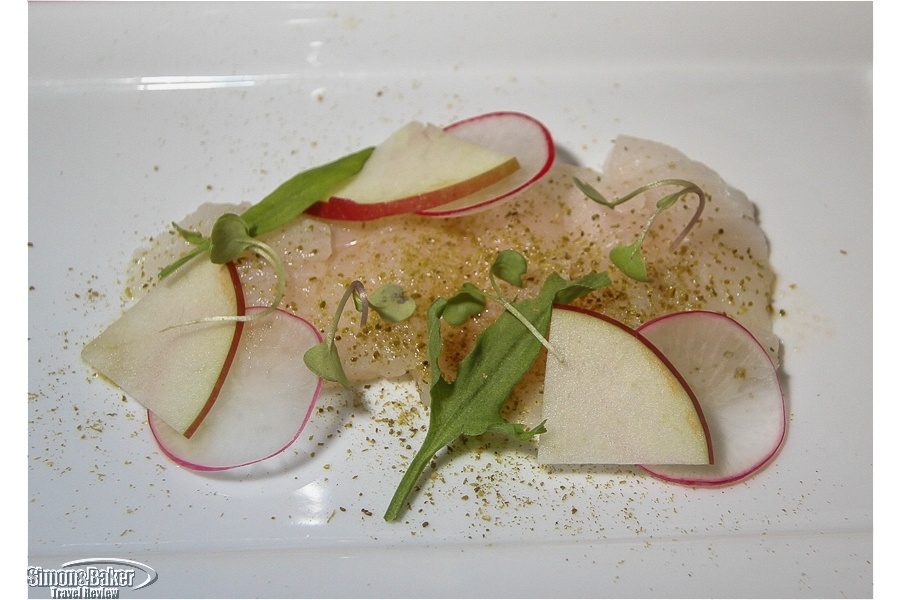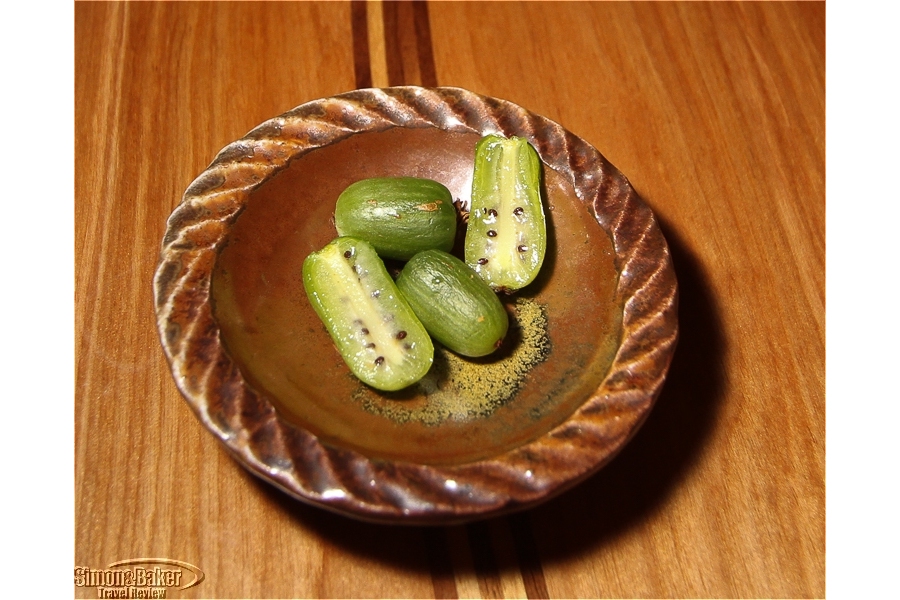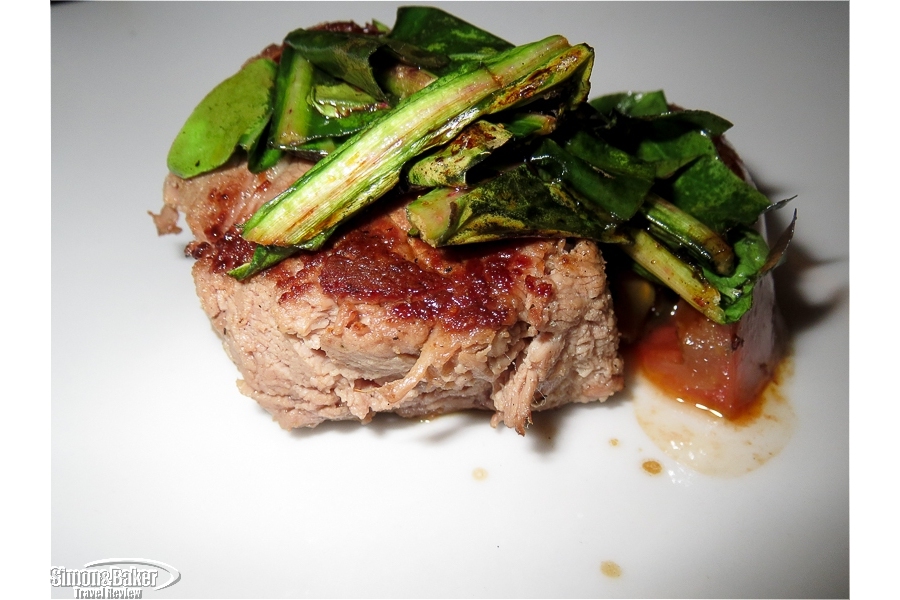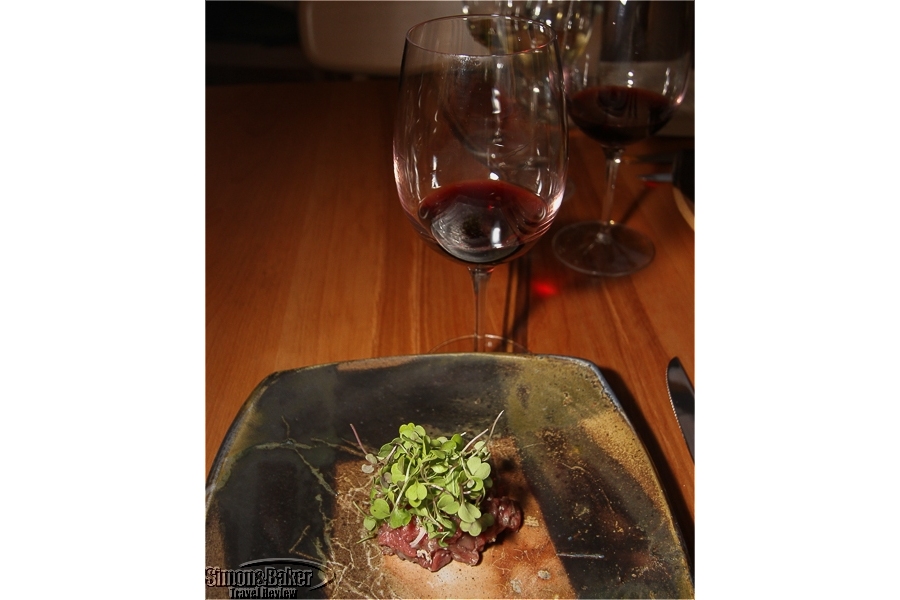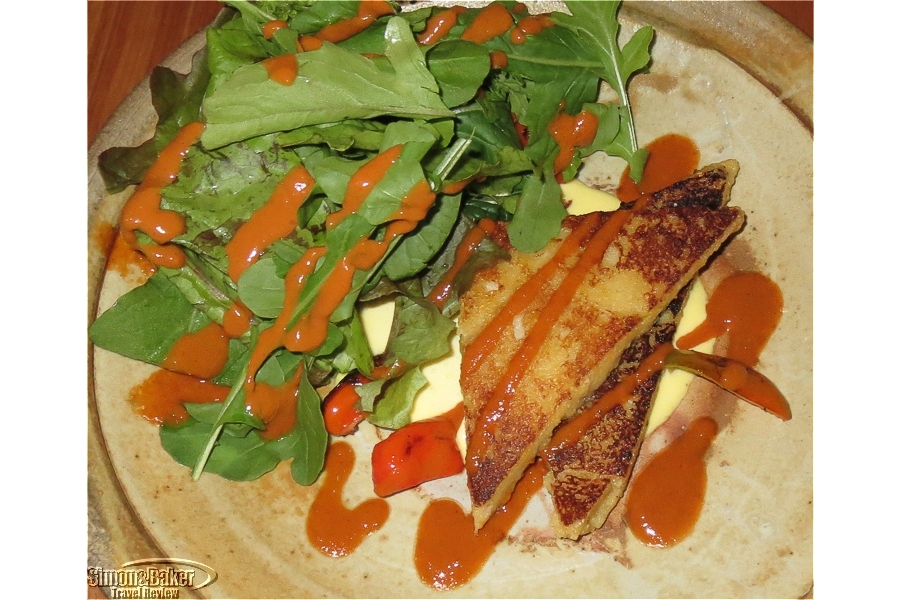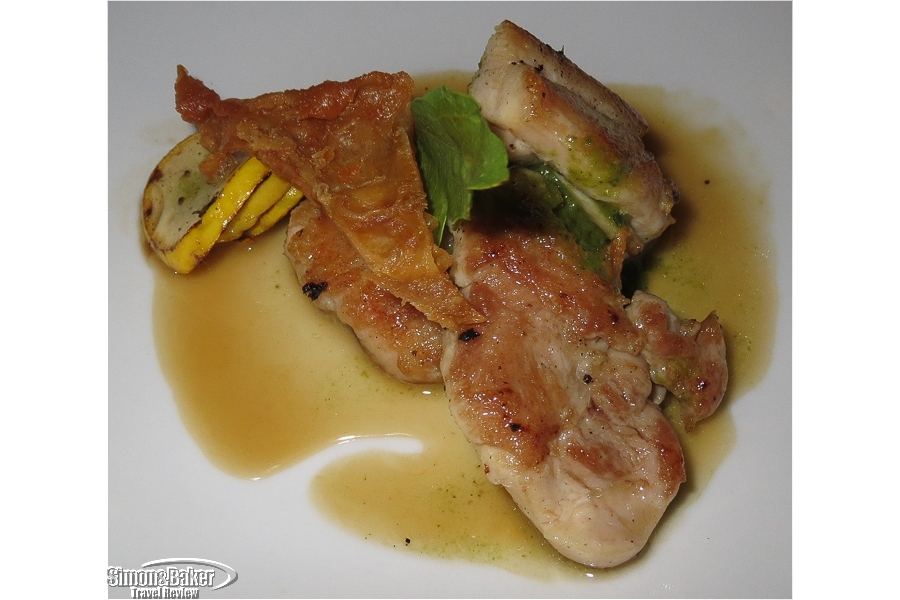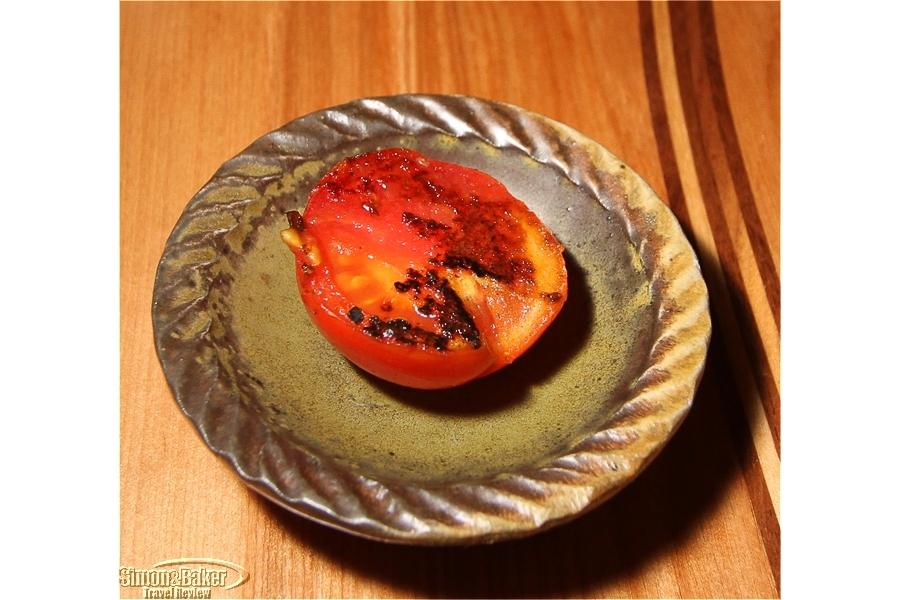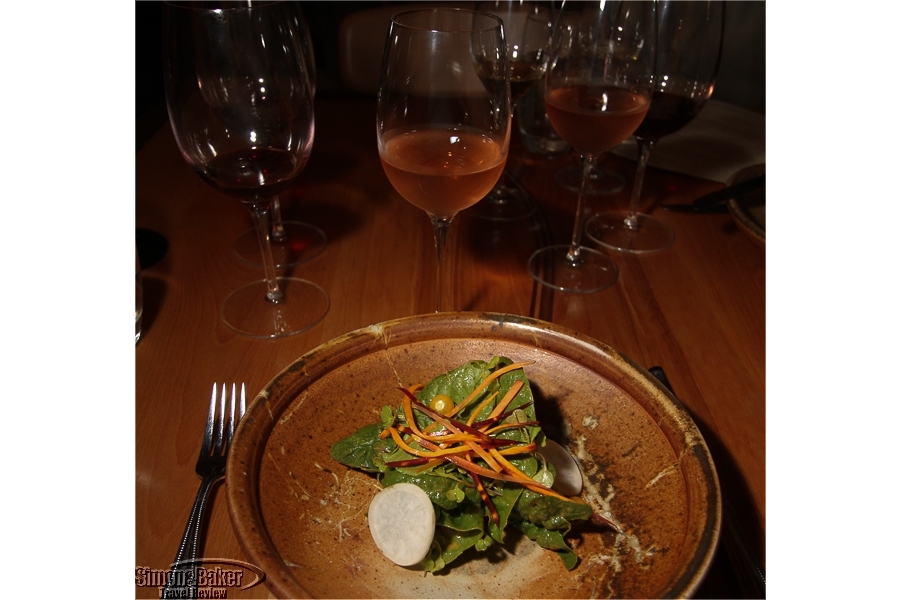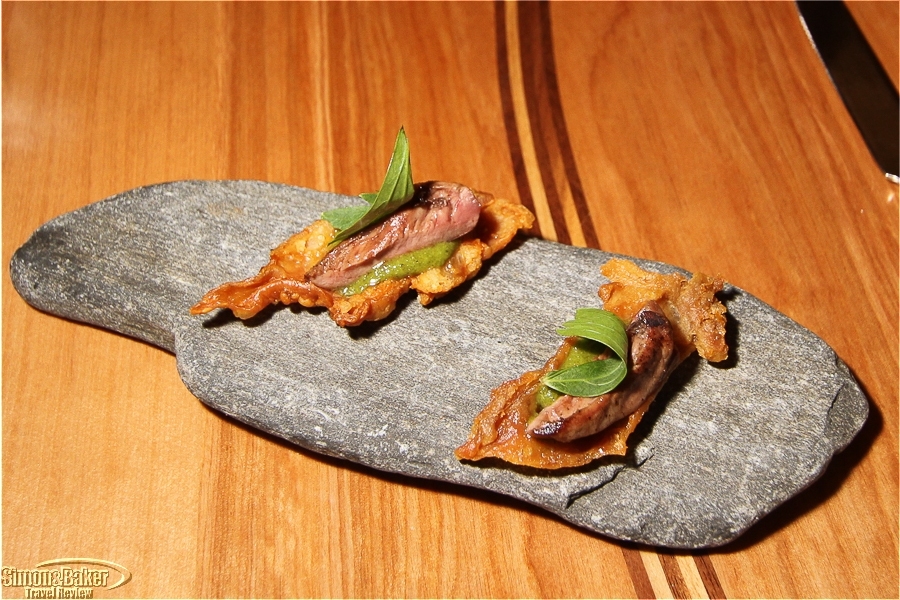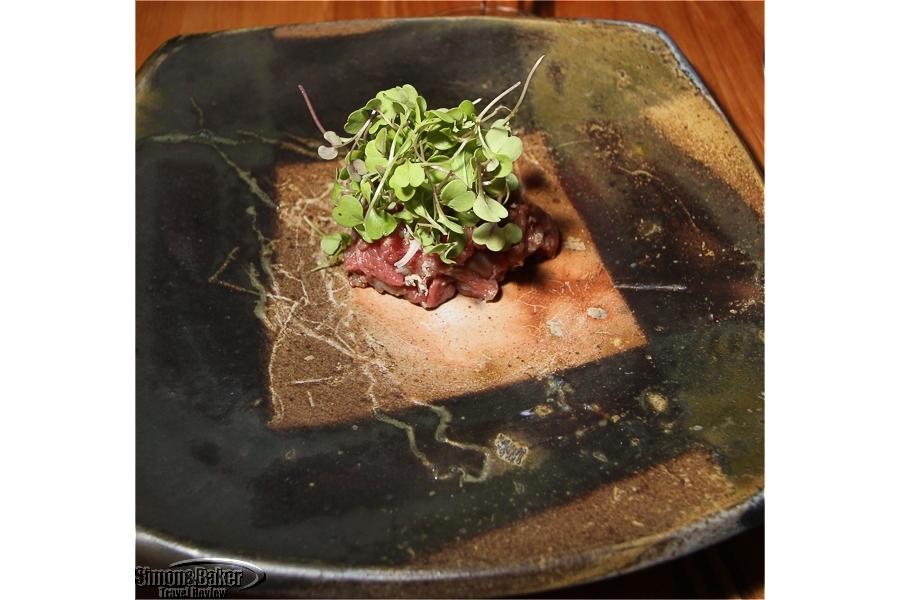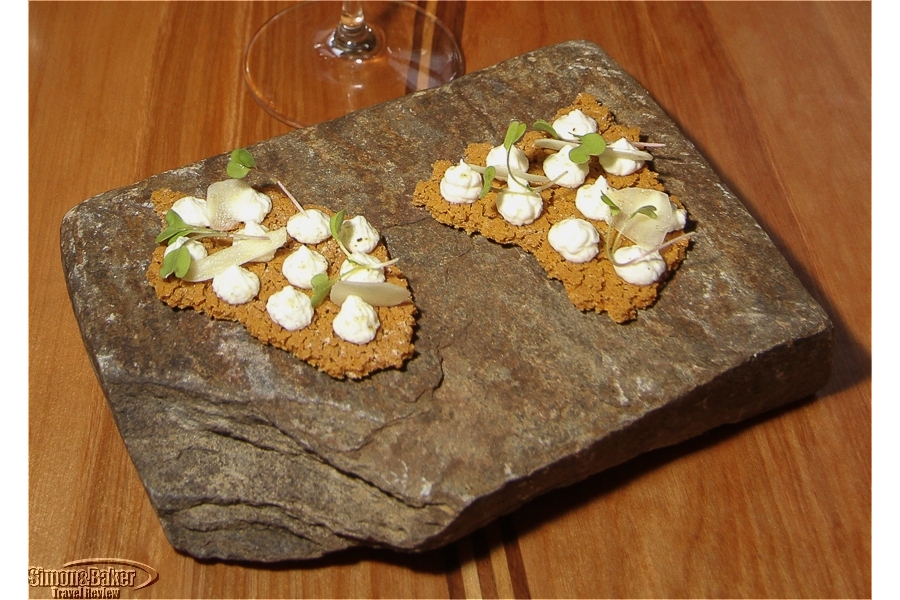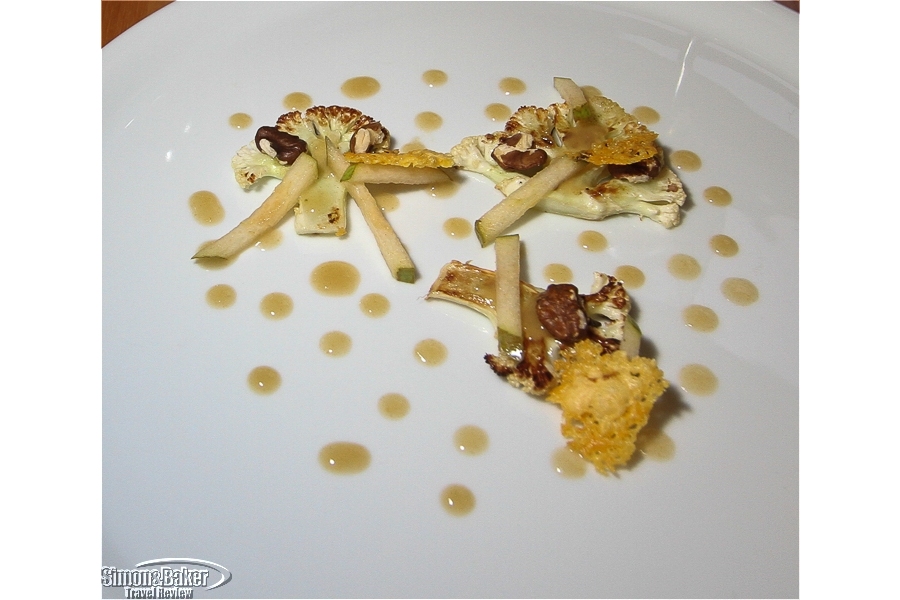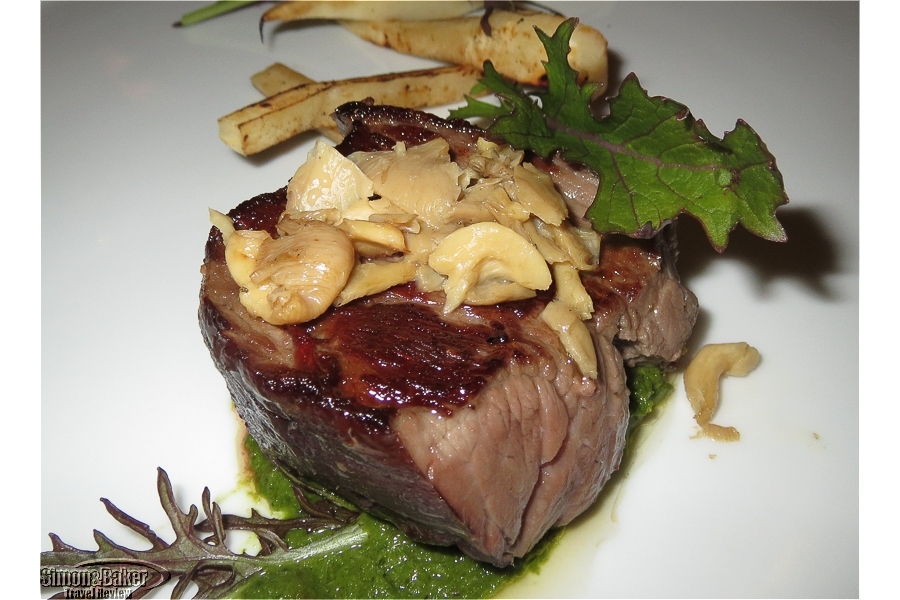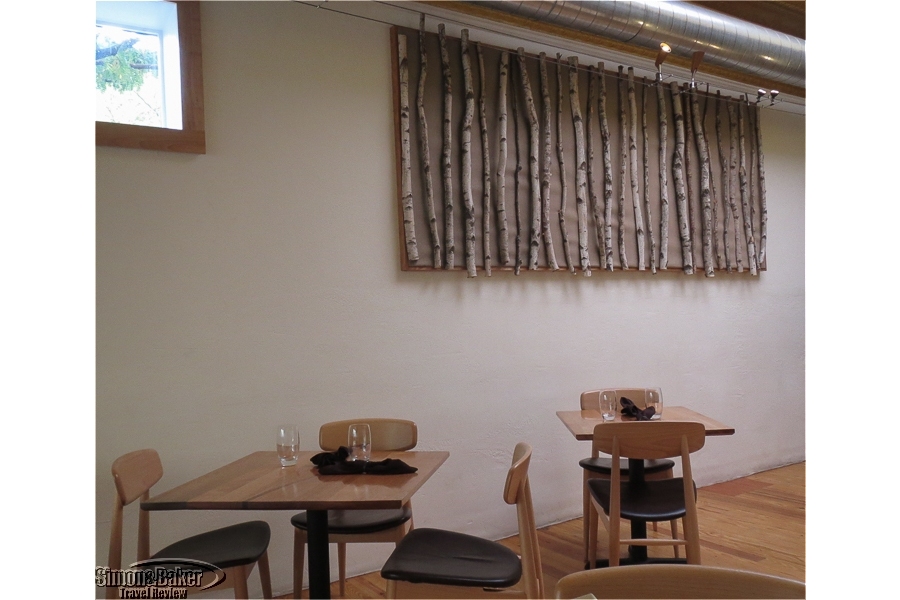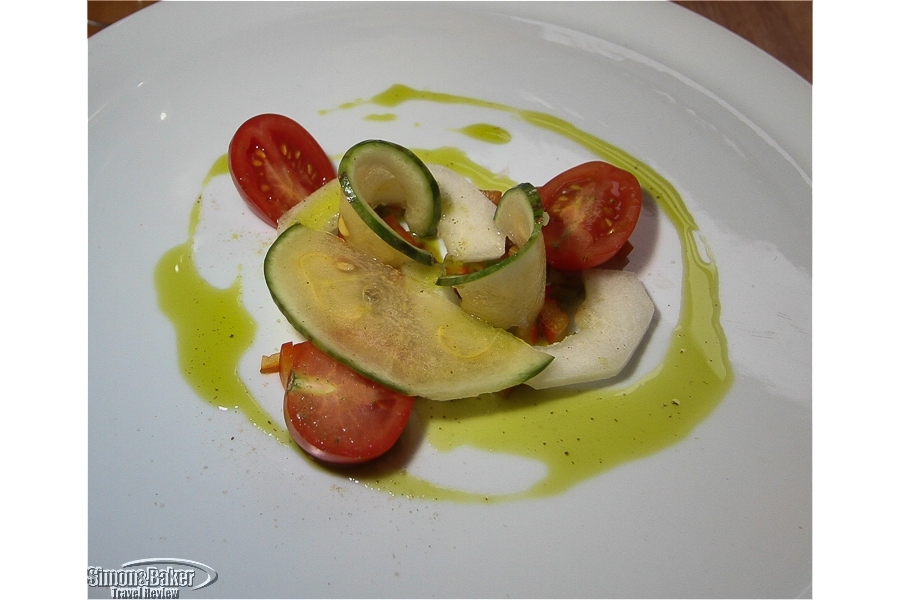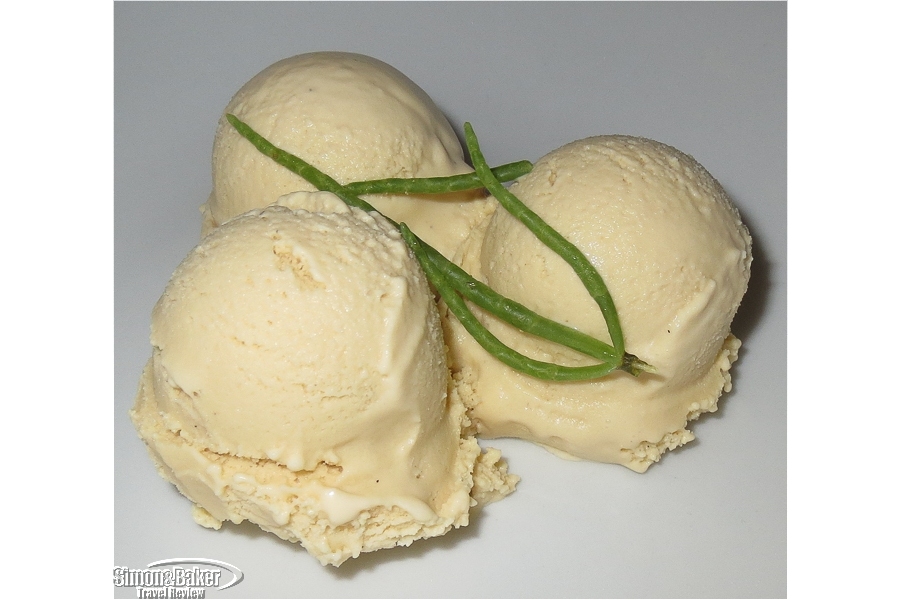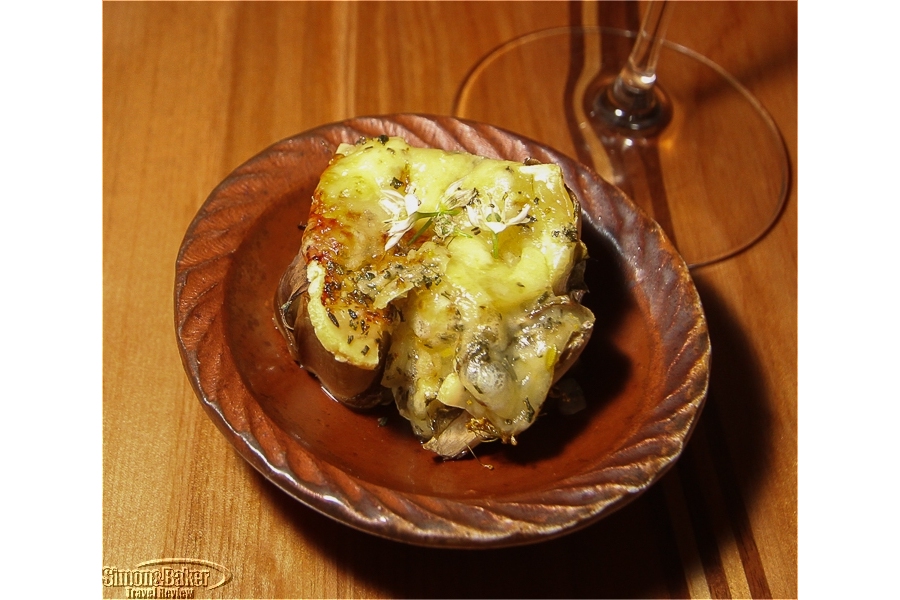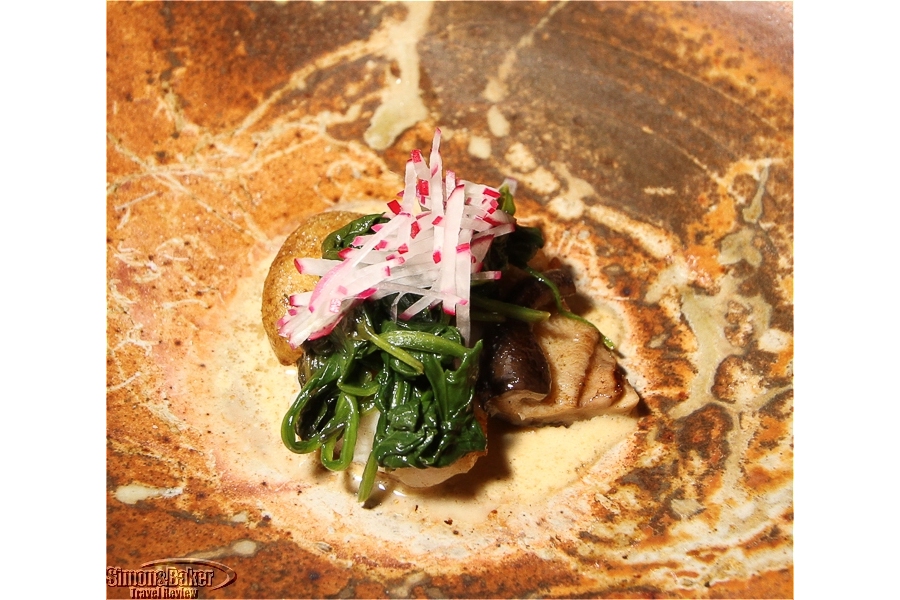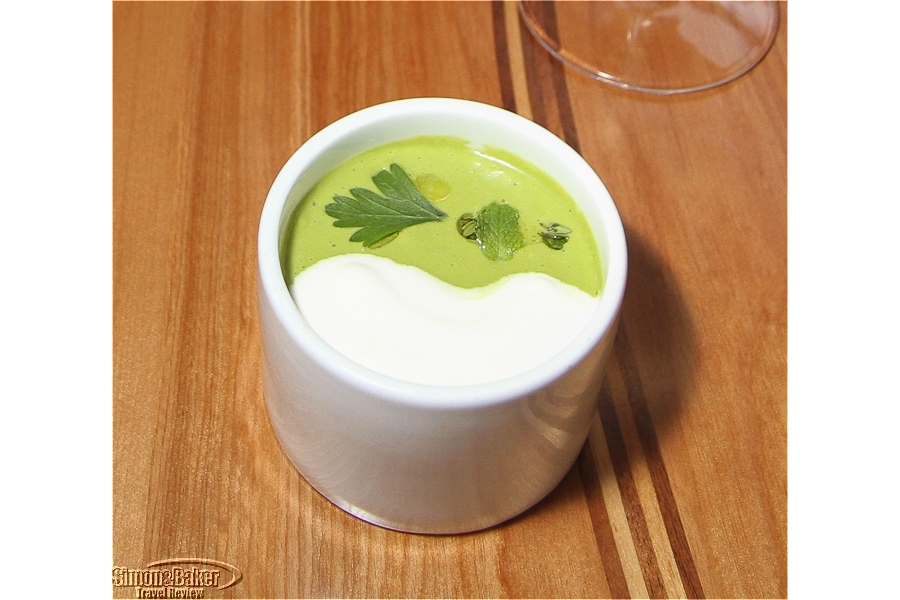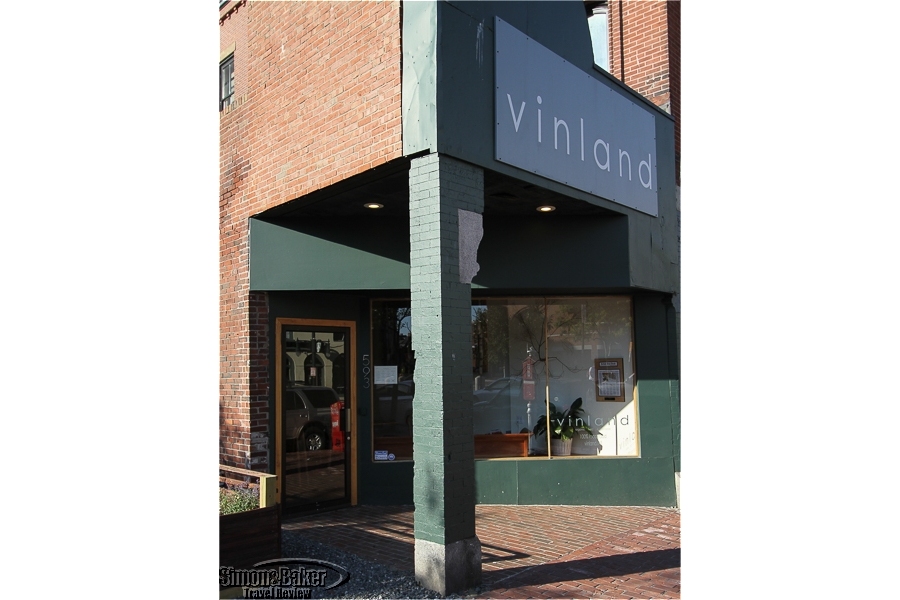 The next time we visit Portland, Vinland will be on our short short list.
Overall Impression
In this day of economies of scale, the popularity of fusion cuisine and a seeming infinite variety of imported products, a restaurant striving to serve local meals in the true sense of the word seemed to stretch the imagination. Intrigued and drawn by Vinland's approach to cooking rooted in the land, sea, and traditions of Maine, and the culinary and nutritional wisdom of indigenous cultures with all local ingredients, we went out of our way to sample their food. We also wondered how the influence of new Nordic cuisine (especially restaurants Noma and Faviken where the chef had worked) would translate across the Atlantic to Maine's similar bioregion.
By local the restaurant meant no citrus or cane sugar, plenty of yogurt whey, rhubarb, sumac, cranberry, maple, honey, and dozens of other ingredients, including herbs, fruits, nuts, roots, and mushrooms. While the wines were all imported they offered the most natural and organic wine list we have come across.
What might have been stiff and academic in tone was relaxed, thanks to friendly and well informed staff. An understated and lovingly decorated dining room with wood, metal and original art lent the single space with an open kitchen an informal welcoming ambiance.
We loved the concept, the delivery, the pretty and refined presentation of the items, and the uncommon flavors and flavor combinations. We enjoyed our meals, including the wine pairing, and the dining experience. Many of the dishes were pleasing. Although a few were less to our liking, they were in the minority. Overall Vinland won our hearts and admiration with its local ethos, single minded determination and pursuit of, in Chef David Levi's words, "innovative ingredients, combinations, and techniques to create dishes that are both totally uncompromising and truly unique." The next time we visit Portland, Vinland will be on our short short list.
About the Executive Chef
Before turning to the culinary arts he studied history at Dartmouth University and earned a master in fine arts in poetry at Bennington College. His culinary training was entirely on the job and via seven stages among which he highlighted his time with Italian butcher Dario Cecchini and at Scandinavian restaurants Noma and Faviken.
Executive Chef David Levi
Handicapped Access Fully handicapped accessible, including an ADA (Americans with Disabilities Act) compliant bathroom.
Location In the Downtown District of Portland, Maine
Opened January 2014
Other Chefs The sous chef of Vinland was Jason Mathiason, and the chef de partie was Chris Newton.
Owned And Managed David Levi
Size There was seating for 38 diners at 10 indoor tables and eight at the bar adjacent to the open kitchen in the 1,400 square foot restaurant. Depending on the season there were between eight and fifteen staff.
Type of Restaurant All local food, inspired by wild foods, ancient food traditions, and indigenous nutritional wisdom
Decor-Ambiance The decor was meant to be "warm and inviting, dominated by blond wood, and inspired in part by the Scandinavian aesthetic." The tables were handmade by Marc McCabe, a friend of the owner's, from ancient yellow birch and black walnut retrieved by Dead Head Lumber from beneath Moosehead Lake, Maine. The chairs and barstools were made by Saloom, an artisan workshop on the Massachusetts New Hampshire border, using local maple and leather. The solid yellow birch bar was designed and built by lead carpenters, Jon Courtney and Nick Aleandro, in conjunction with the owner. There was a cherrywood sofa built by Thos. Moser, along with a midcentury walnut coffee table and cherry and ash stools made by a craftsman in Kentucky. The walls had large birch panels designed as acoustic insulation wrapped in gray burlap, framed with yellow birch, and mounted in the front with narrow logs and branches of white birch, some with mushrooms. The antique tin ceiling had been painted gold, and the floors were old pine. The art on the walls, recently that of Julie Kuceris-Gray, included a piece that showed at the last Biennial at the Portland Museum of Art across the street from the restaurant. The organic cotton napkins were made by Rachel, one of the servers, who was also making a new set of aprons. Many of the bowls and plates were made by Jody Johnstone, a Japanese-trained Anagama ceramicist in the midcoast.
Cellars Wine And Alcoholic Beverage Selection
The restaurant offered a notable natural wine list with 41 types from small grower-producers, nearly all of which were certified organic. The remainder were verifiable organic (beyond organic). The vast majority were also wild-fermented, unfiltered, and with minimal or no sulphur. Most were from France, with a fair representation from Italy, a few from Spain, and one from Oregon.
The beers on offer were locally brewed (though generally not from local malt and hops) and the cider was local. The coffee and tea were organic and fair trade, produced by independent small farmers and imported and (in the case of the coffee) processed by The Speckled Ax and The Little Red Cup Tea Co., small local businesses.
Their spirits were all distilled in the northeast (from as far as the Hudson Valley), though not necessarily from local ingredients. House-made liquors and craft cocktails were made with those spirits as a base and ingredients following the same form as the kitchen, meaning no citrus or cane sugaryet yogurt whey, rhubarb, sumac, cranberry, maple, honey, herbs, fruits, nuts, roots, and mushrooms. According to the chef, many were powerfully medicinal. The staff were convinced their our cocktails were, healthful in moderation.
Special Menus There was an 18 item Tasting Menu for $100 per person head. A matching eight paired wines cost $65.
Meal
The menu featured several multi-plate options as well as an 18-item tasting menu, and wine pairings. On our first visit we ordered from the multi-plate menu with outstanding results. The next time, we opted for the Tasting Menu with wine pairing to get a broader sampling of the cuisine and celebrate a special occasion. Wines were biodynamic, natural (unfiltered, wild fermented and without sulfites) or wild fermented. Each item was a single morsel or two. Both menu options were satisfying and fun.
We began our Tasting Menu with Beet chips served with crispy beets, chevre cheese and micro greens. Next there was: Melon with watermelon, heirloom tomatoes, sweet pepper and herb ghee (clarified buffer with basil and mint); Herb Soup; chilled Japanese Turnip Soup with yogurt, raw butter, herbs (parsley and cilantro) micro greens, calendula petals, red pepper slivers roasted turnip, onion and carrot shavings; Garlic Toast, gluten free homemade flatbread; roasted Cauliflower with blue cheese crisp, pear, bay laurel gastrique, and walnuts; Harofiskur, seriously fishy dried pollock slivers; sashimi Black Bass Crudo with micro greens, radish, beach mustard wasabi, sorrel, slices of sour apple; Radicchio with rosemary yogurt and two cheeses; Raw Beef with micro greens, cranberry, tropea onion, horseradish, and sorrel; and Indian cucumber. The cucumber was refreshing with a sweet finish.
There was also tasty Monkfish with shitake, sunflower potato (tasted slightly undercooked), turnip greens, dulse and shitake emulsion, and wilted spinach; yummy Chicken Heart with Crisp Skin, sage and a celery relative; Capocollo (pork shoulder) cooked sous vide, smoked and pan seared with fennel, cranberry, sauerkraut (a favorite); perfectly Seared Tomato made with heirloom tomatoes; Autumn Salad with roasted tomato, light sunflower vinaigrette, shredded carrots; lightly sweet Hardy Kiwi with a hint of tartness; Salted Butter Semifreddo; and messy but nice mascarpone Buckwheat Fennel Seed Cookie.
The staff paired our menu with wines by the glass: biodynamic and wild fermented Austrian Meinklang that was floral with a hint of sparkle; non vintage French La Perlette that was dry, clean, and sparkling with a funky finish; natural Roussane from France; 2013 wild fermented Grechetto from Umbria, Italy; natural Luc et Denis Lattard syrah blend from France Lattard Red; 2012 natural and biodynamic French Pierre Frick pinot blanc; natural 2012 Saint Chician Les Narys French full bodied and spicy Bordes; and 2013 Domaine Chardons Touraine rose from France.
Other Chef Levi took the lead on the wine list, working closely with Ned Swain of Devenish Wines, his close friend and the distributor who sold the restaurant nearly all its wine. He worked directly with importers Zev Rovine and both Karen and Byron from T. Edward. Vinland's bar manager, Alex Winthrop, was also an important contributor.
Date of Review
September 2014
Number of Visits Two
Reviewers
Article by Elena del Valle
Photos by Gary Cox
Service Staff were welcoming and helpful. They answered all our questions about the menu, the dishes and the ingredients with patience and enthusiasm. Dylan and Timothy looked after us. They were always available when we wanted something yet were never intrusive.
Would You Dine Eat There Again-Recommend It? Yes
Contact Information
Address:

Vinland
593 Congress Street at Congress Square
Portland, Maine 04101
United States

Phone:
Website:
Email: