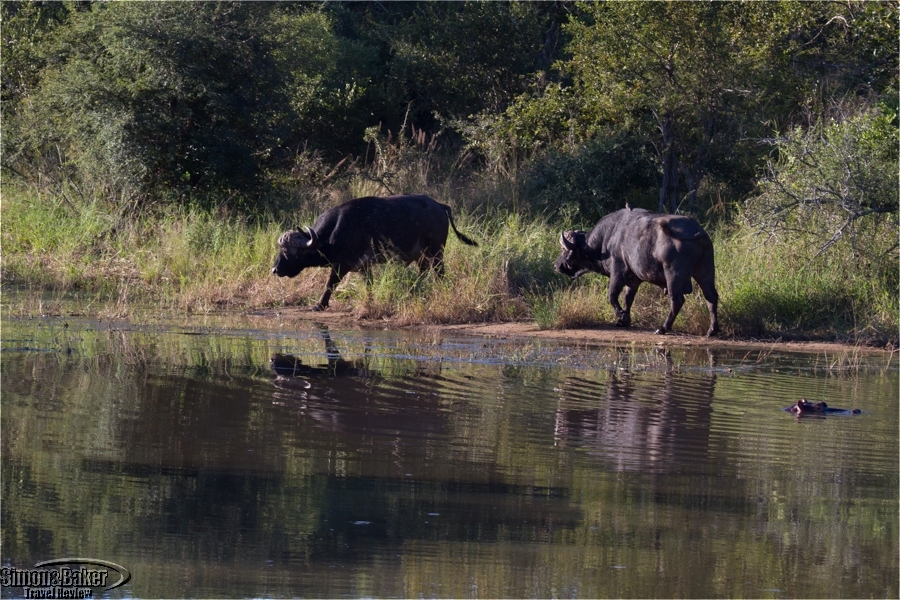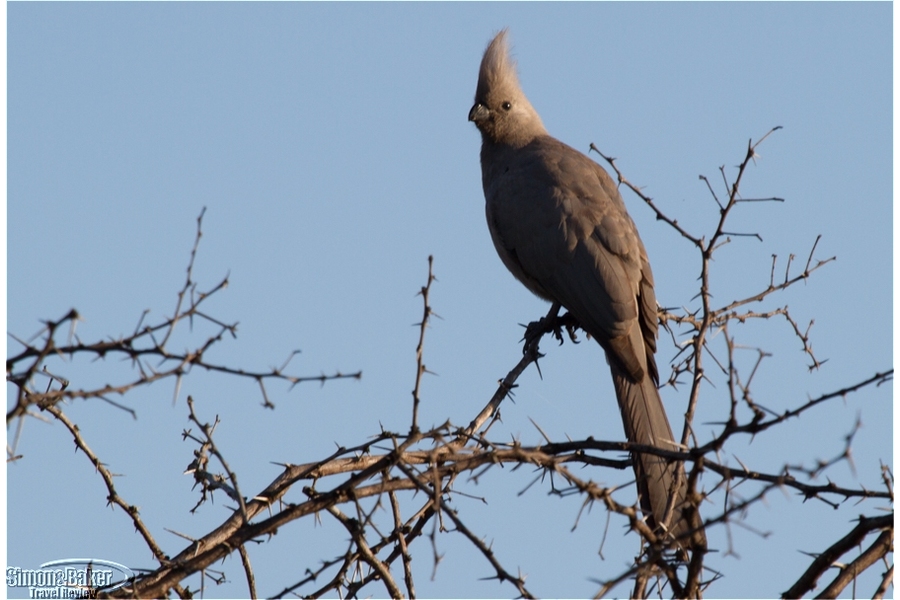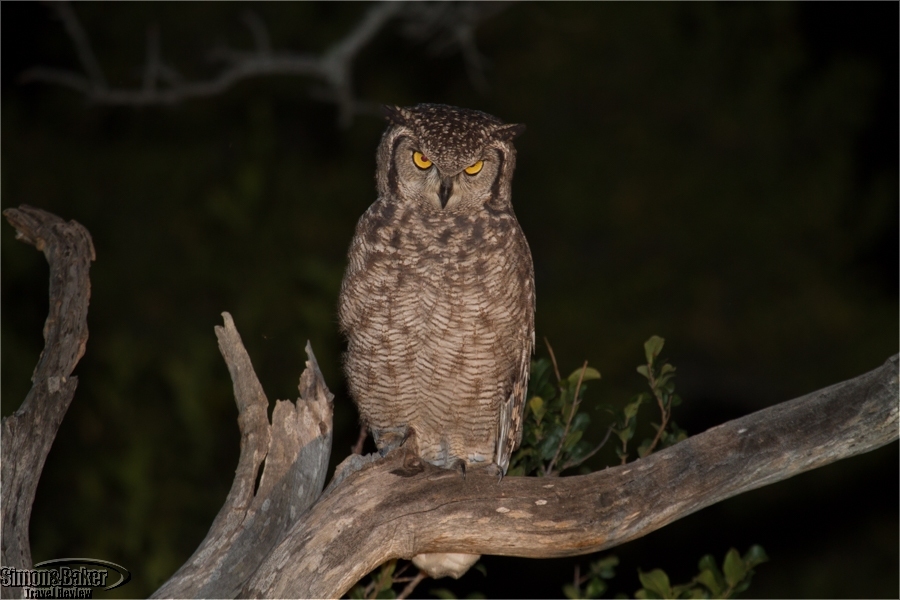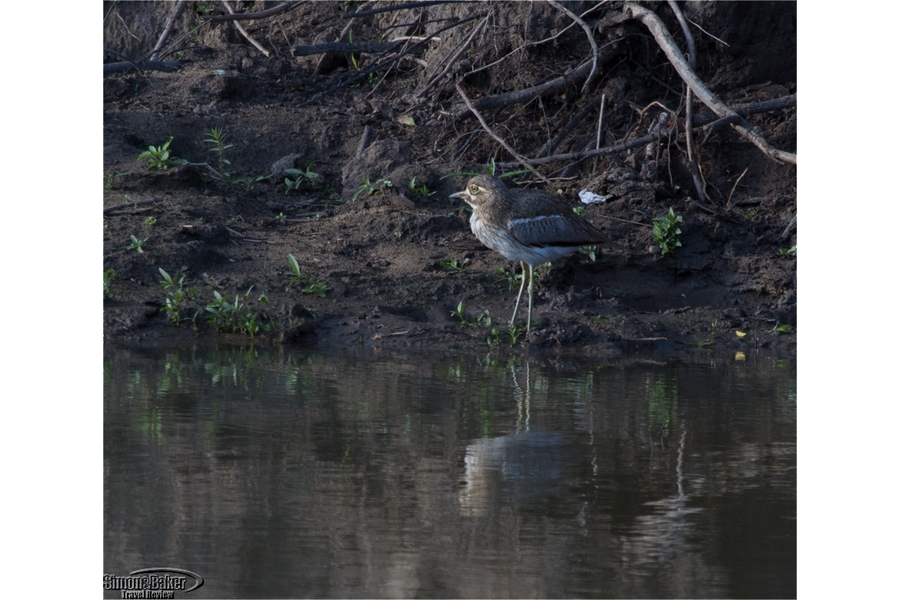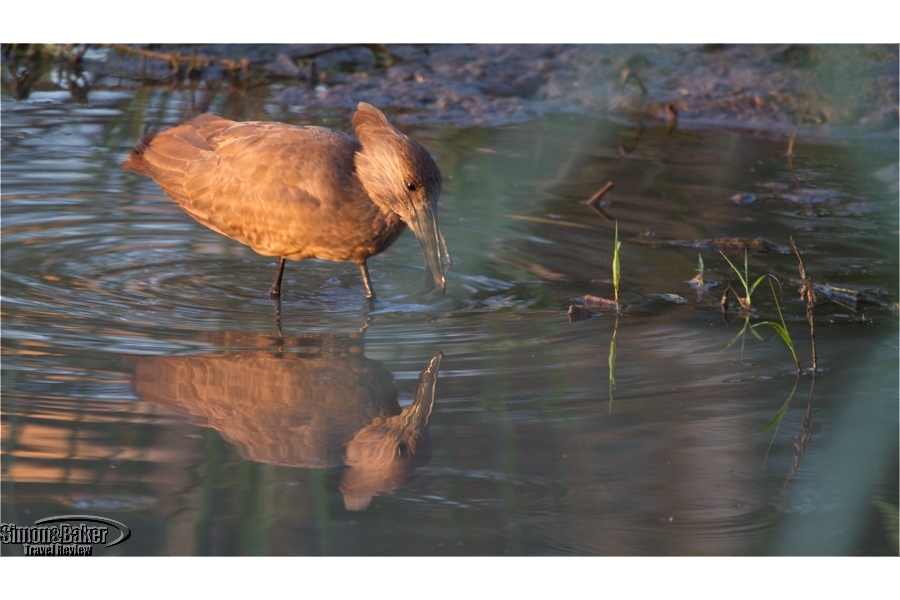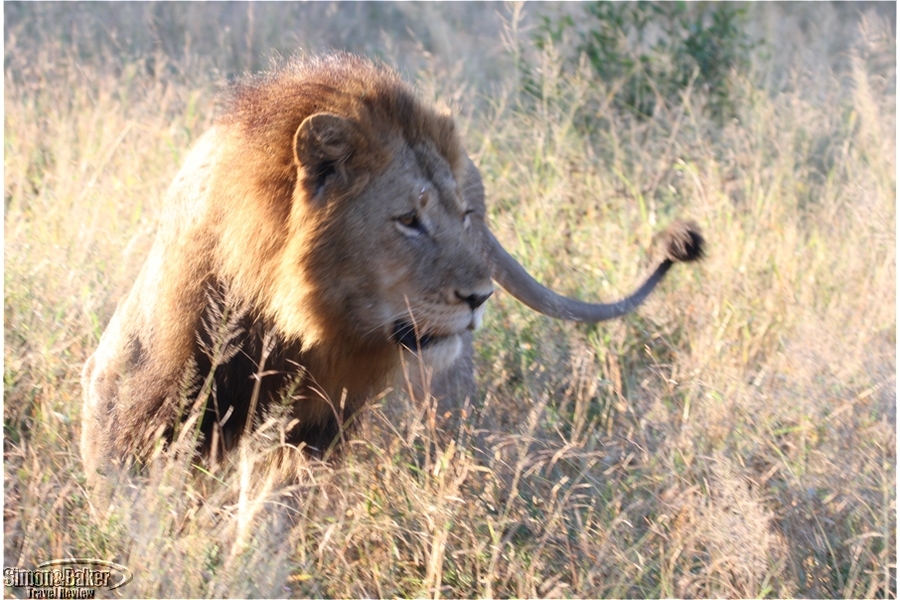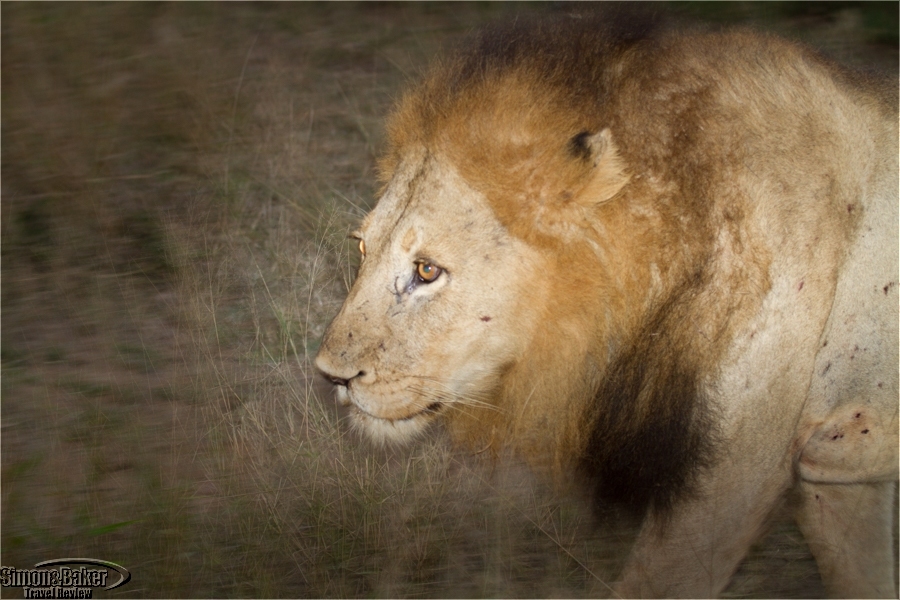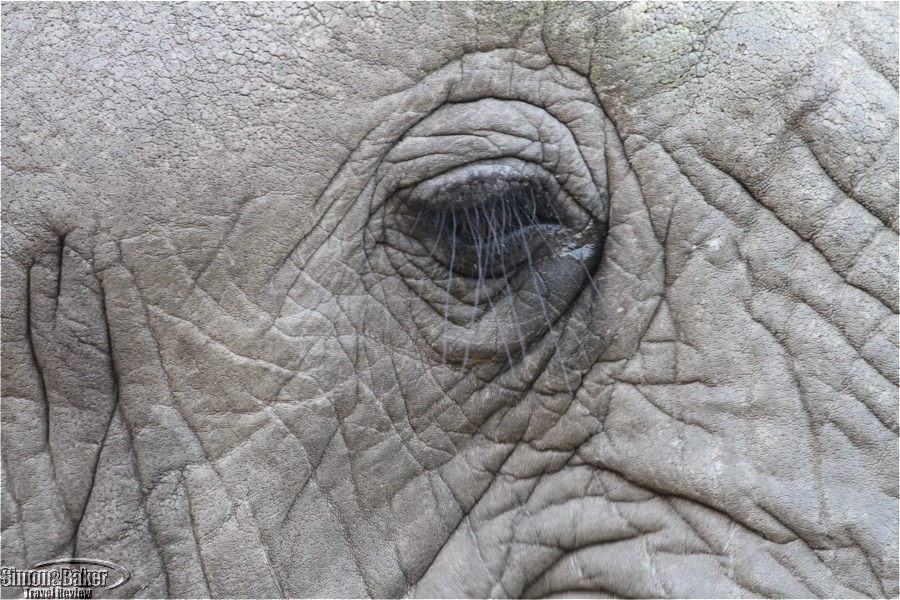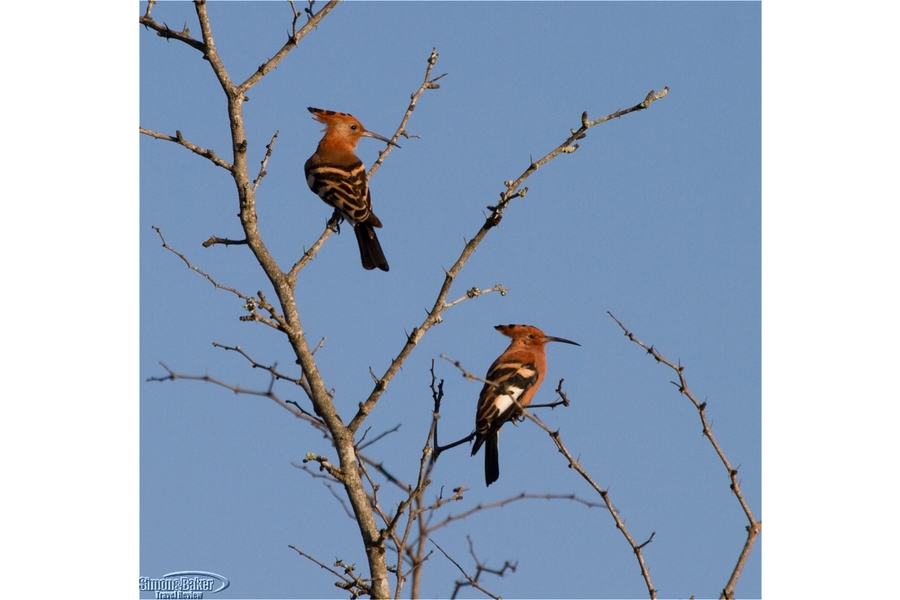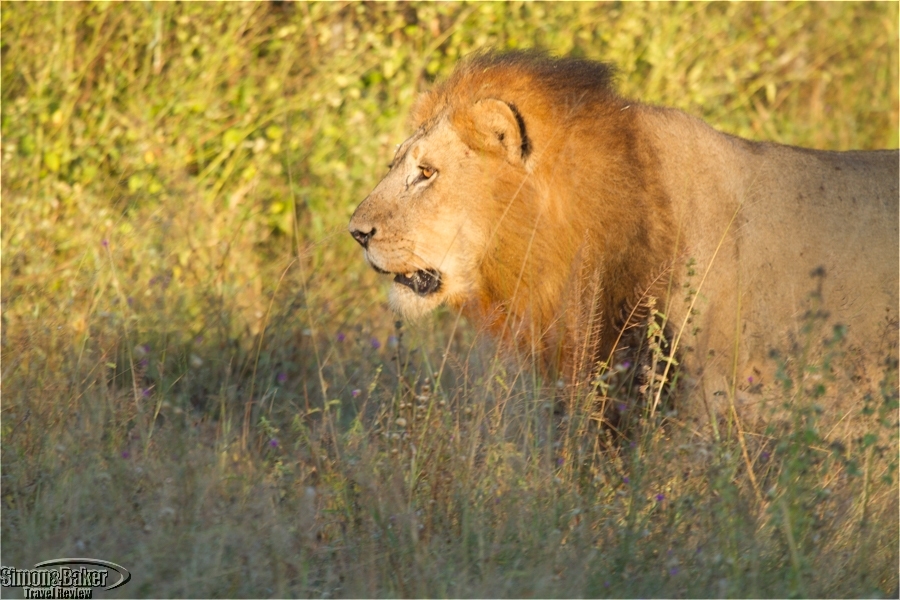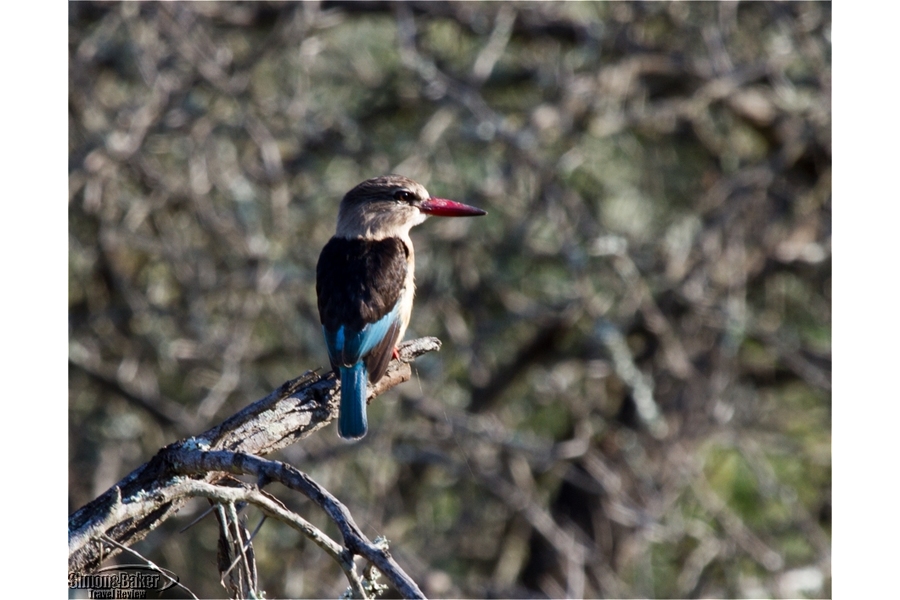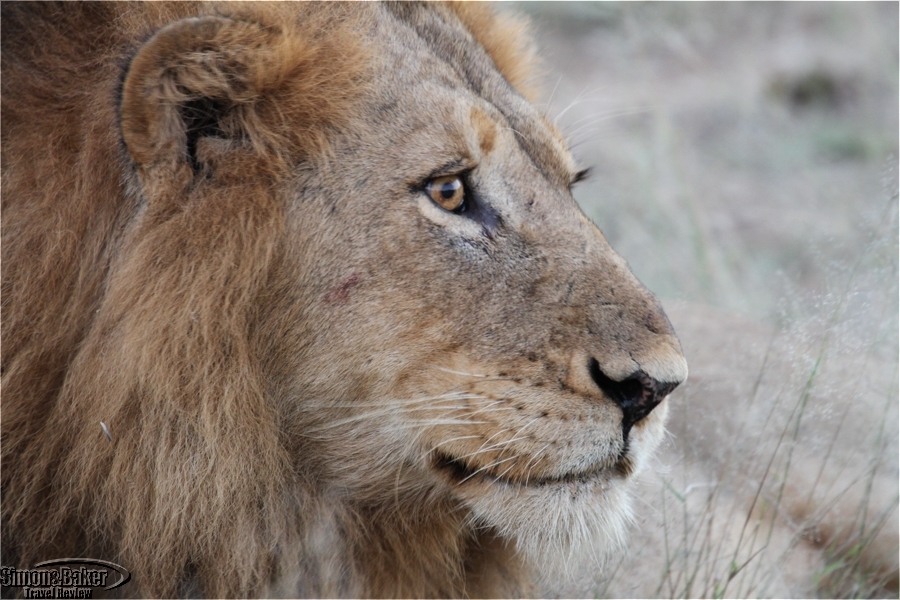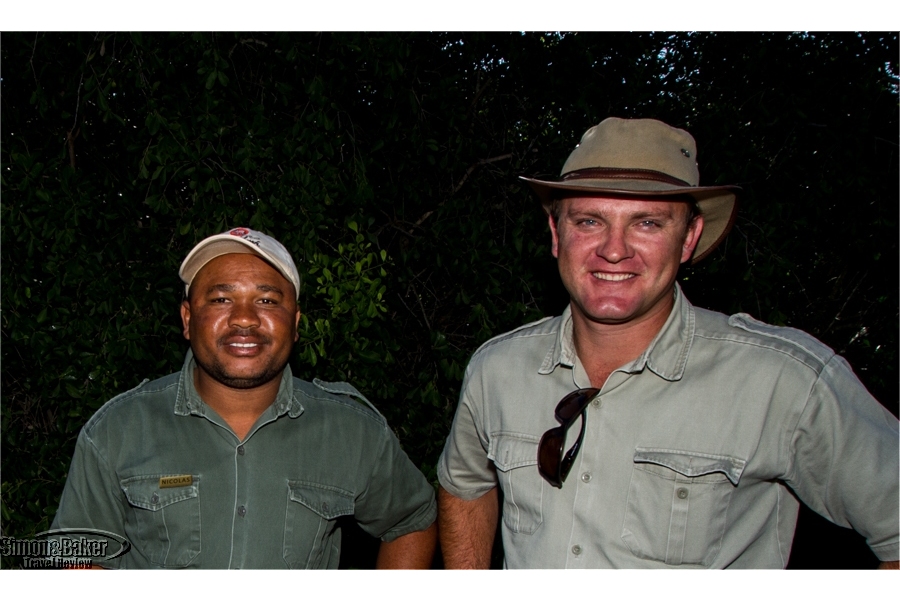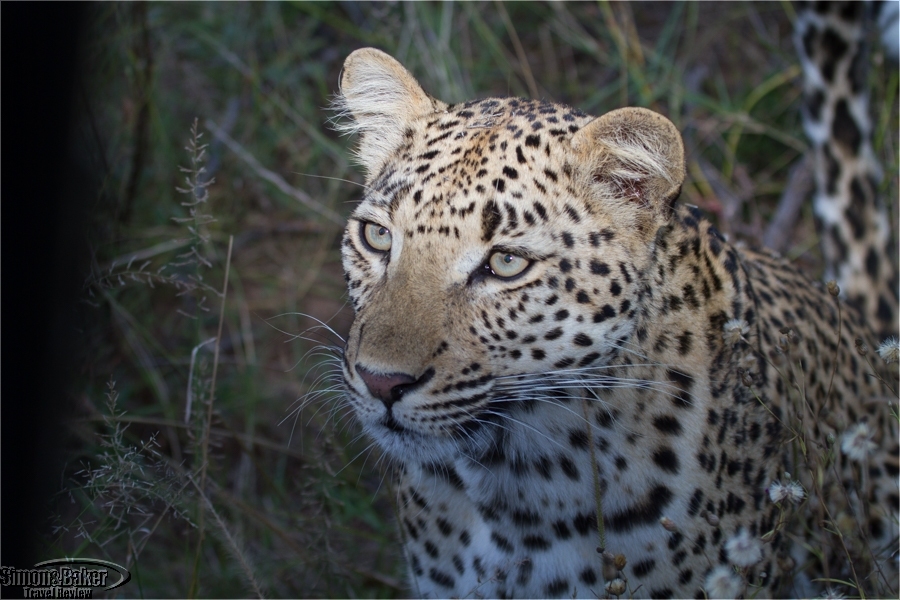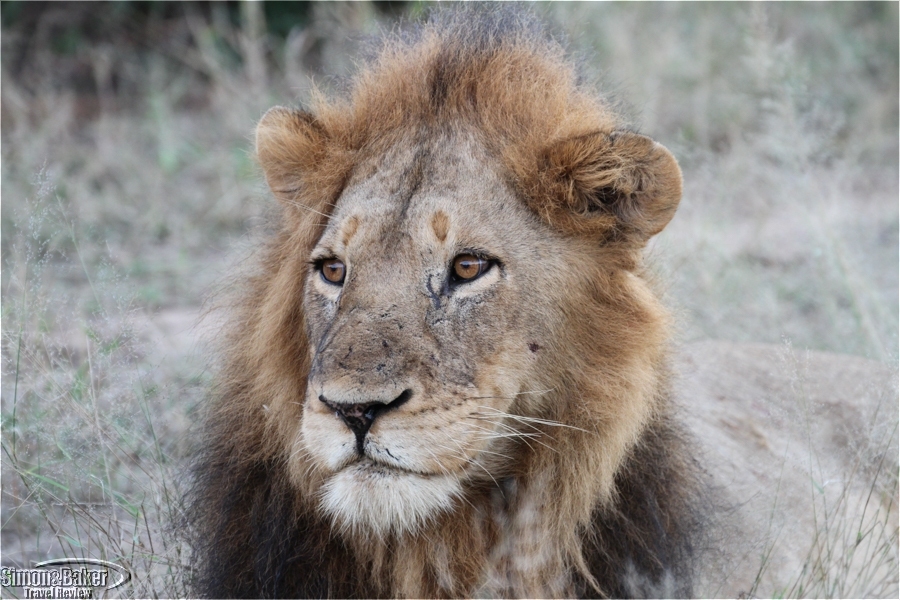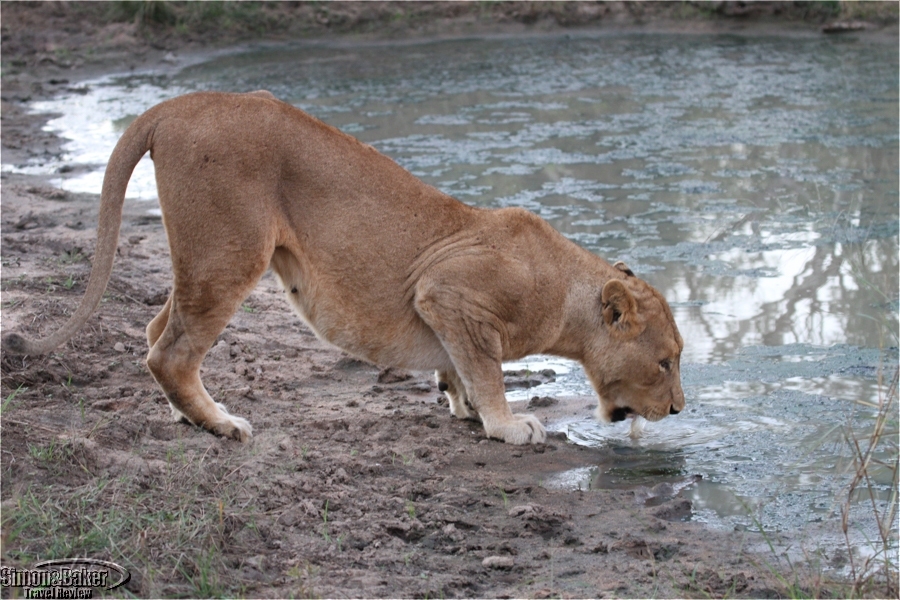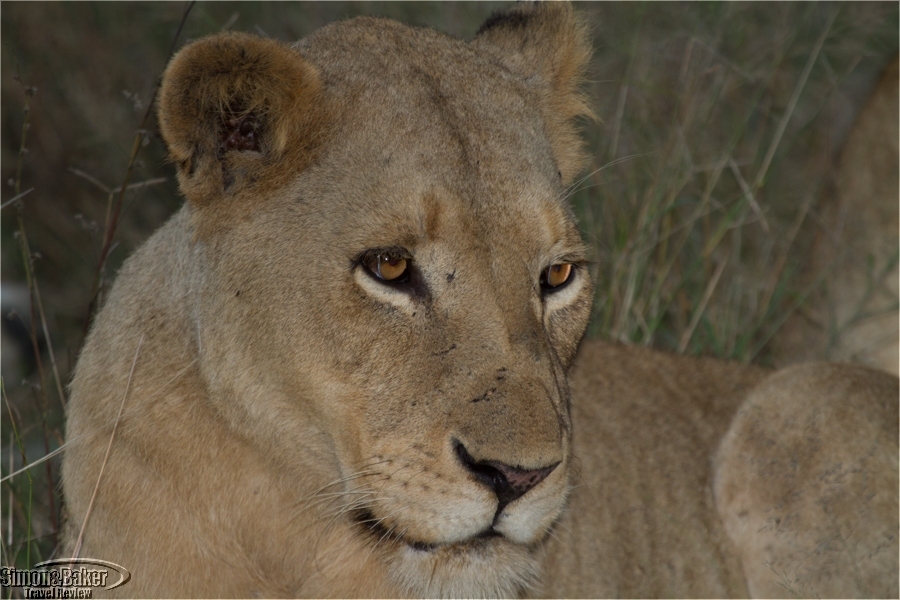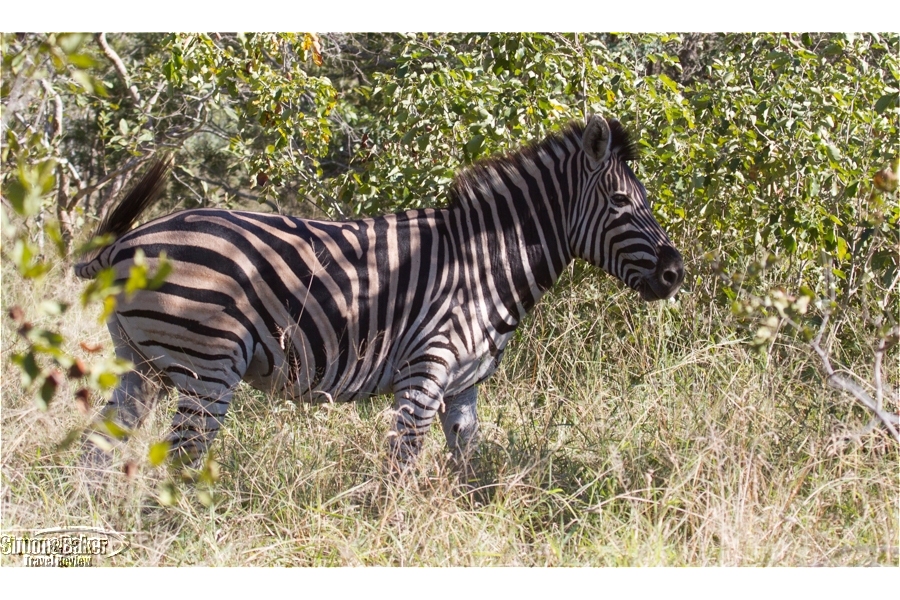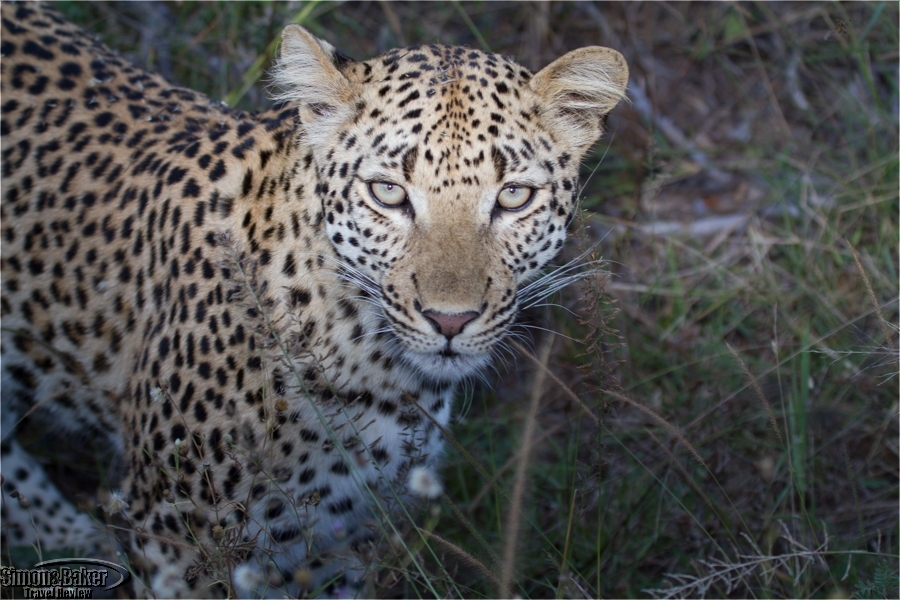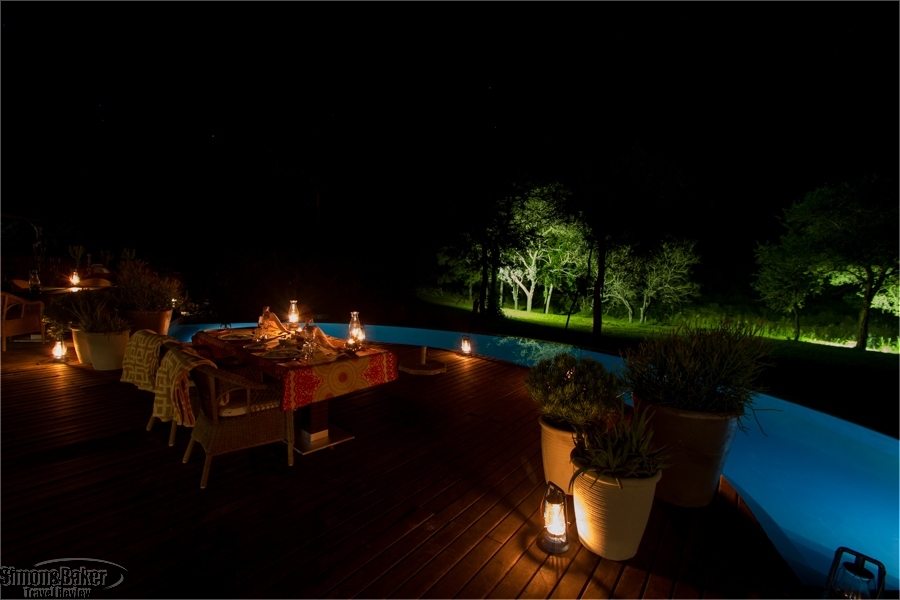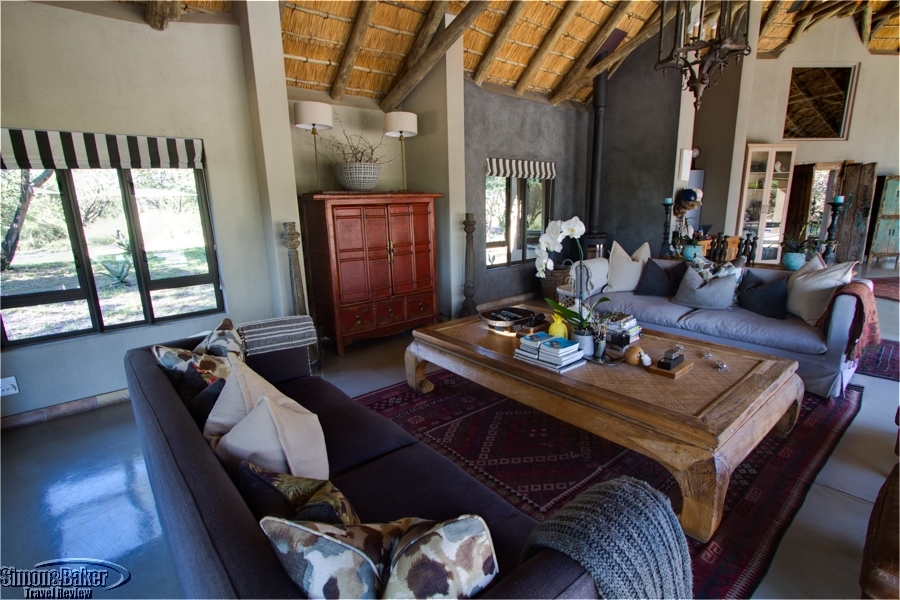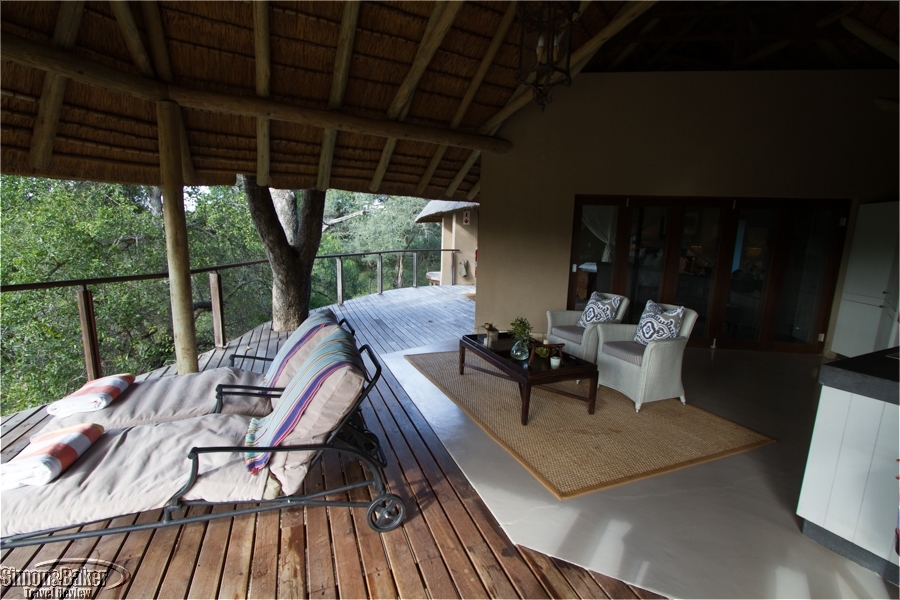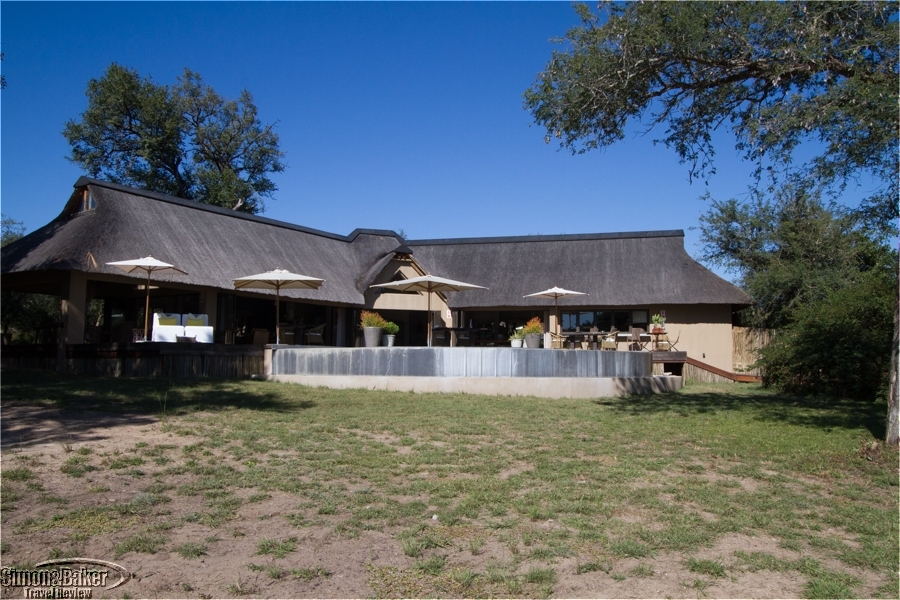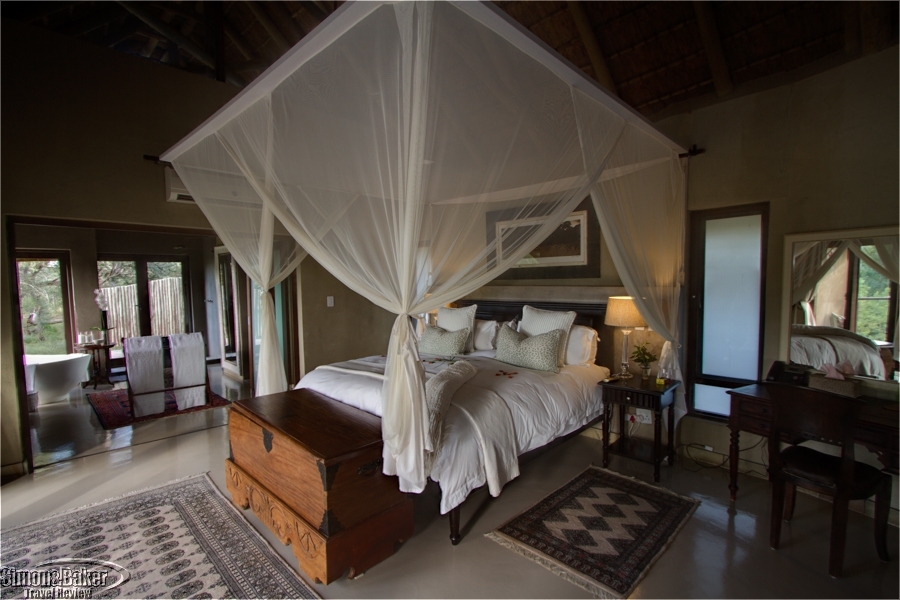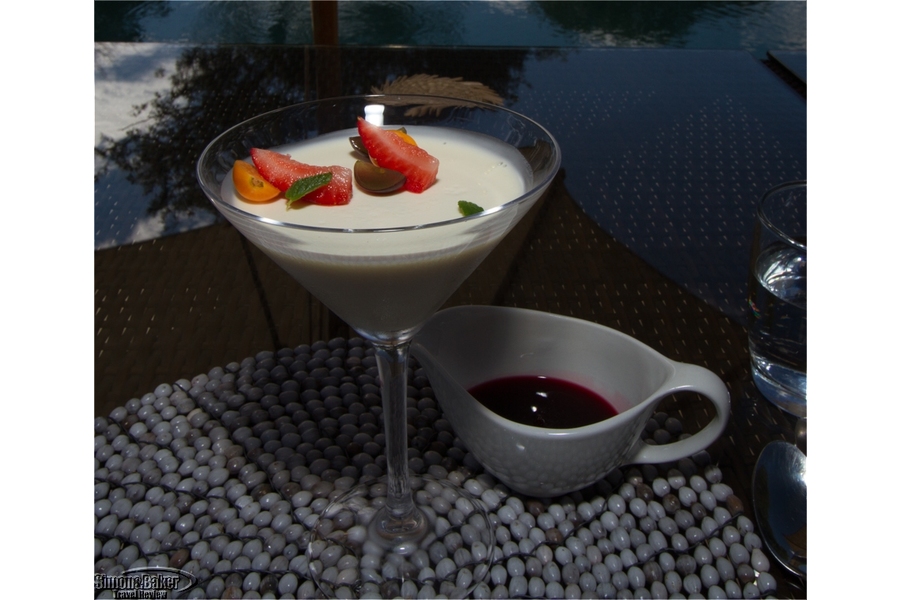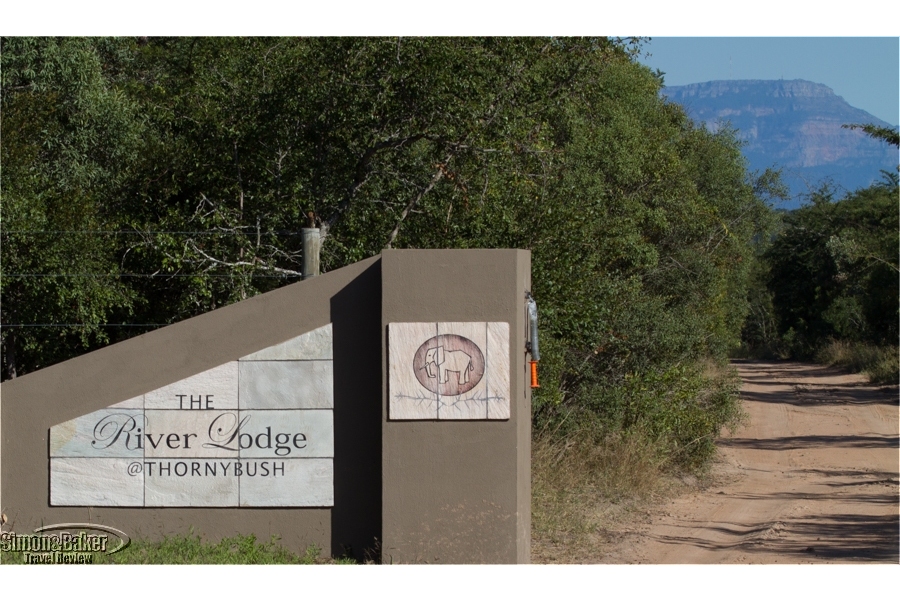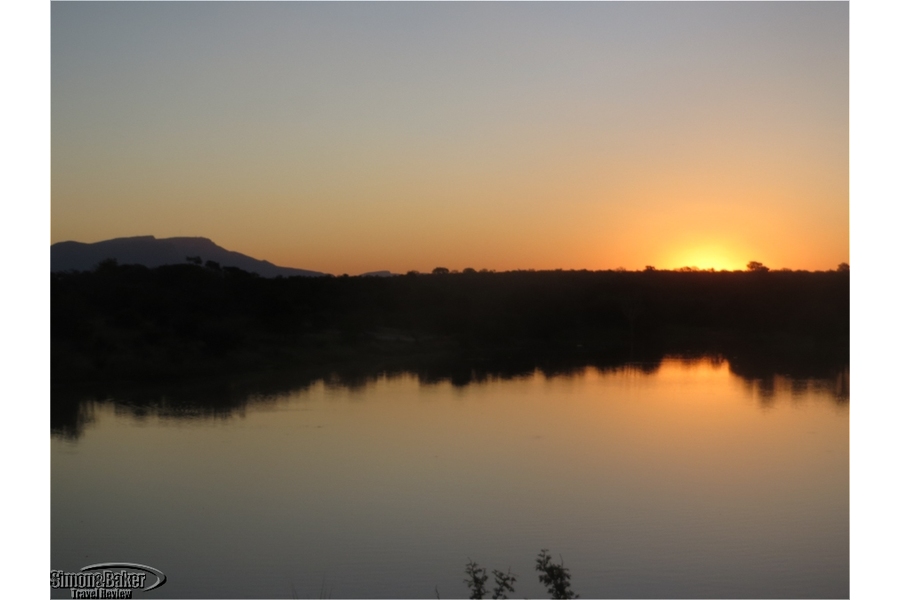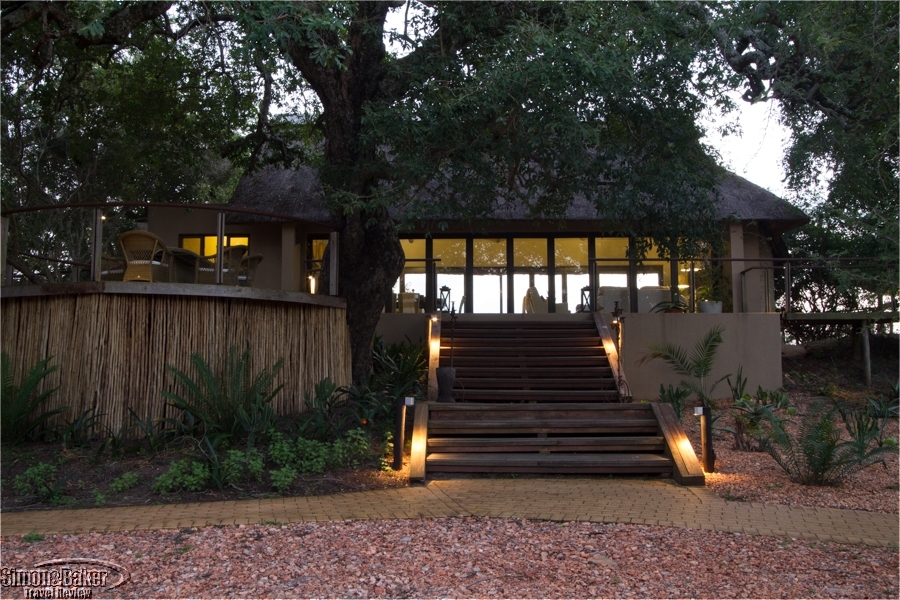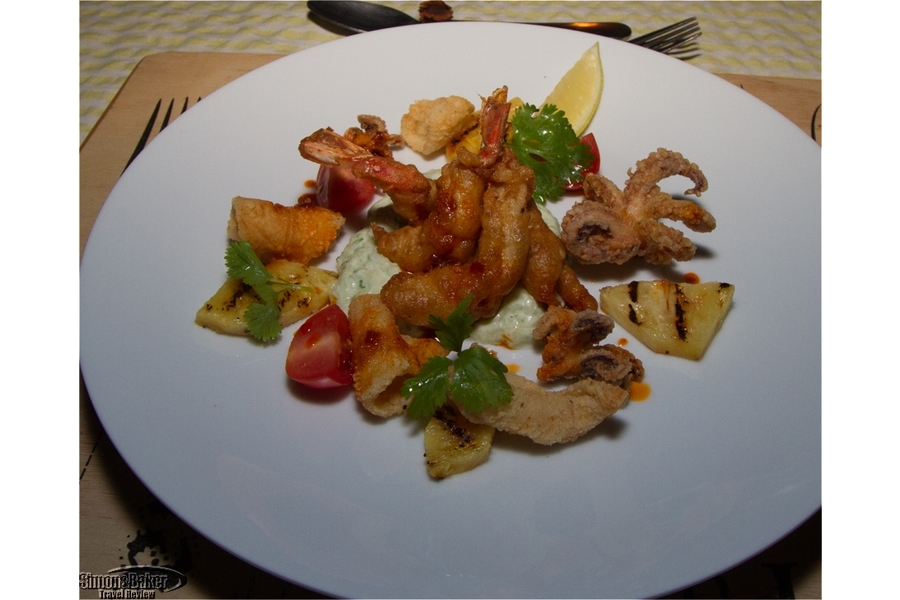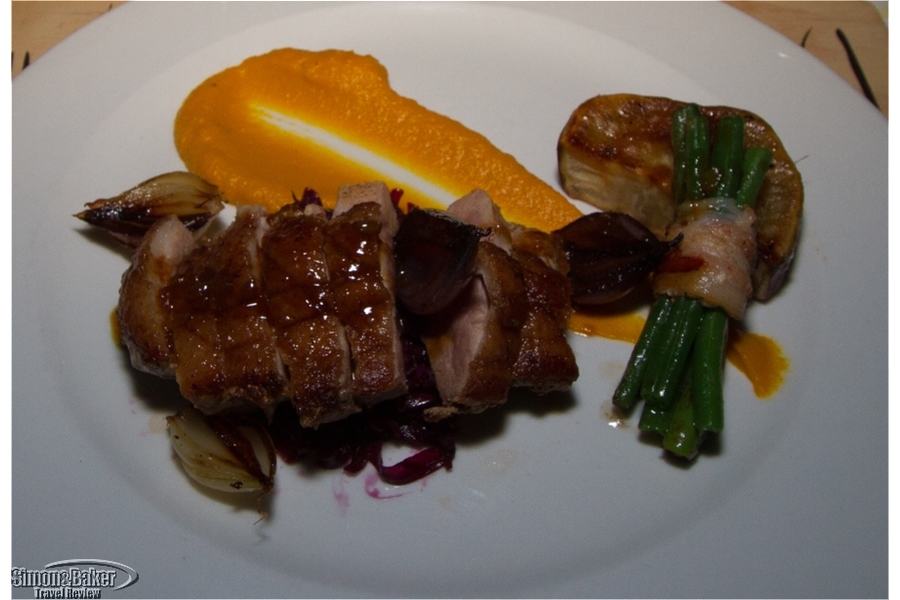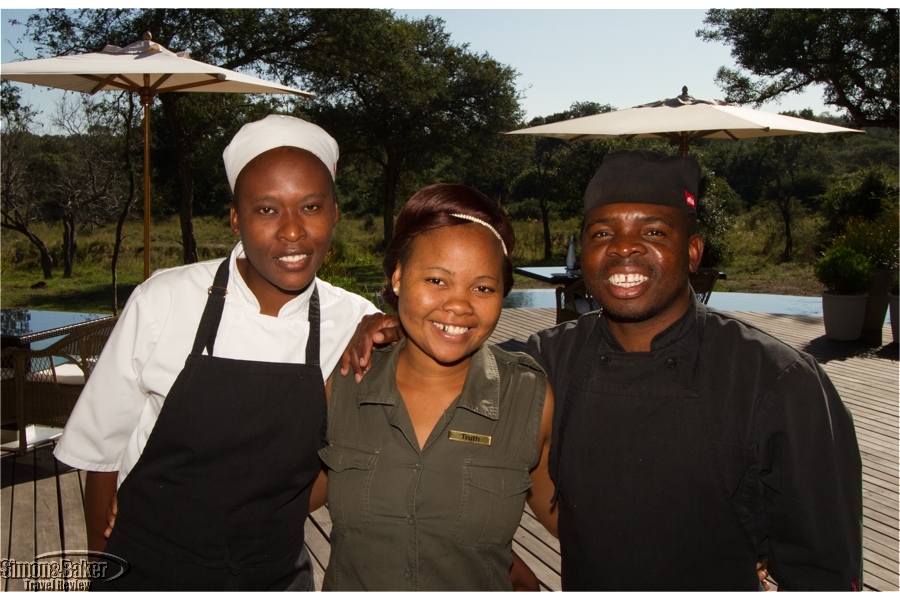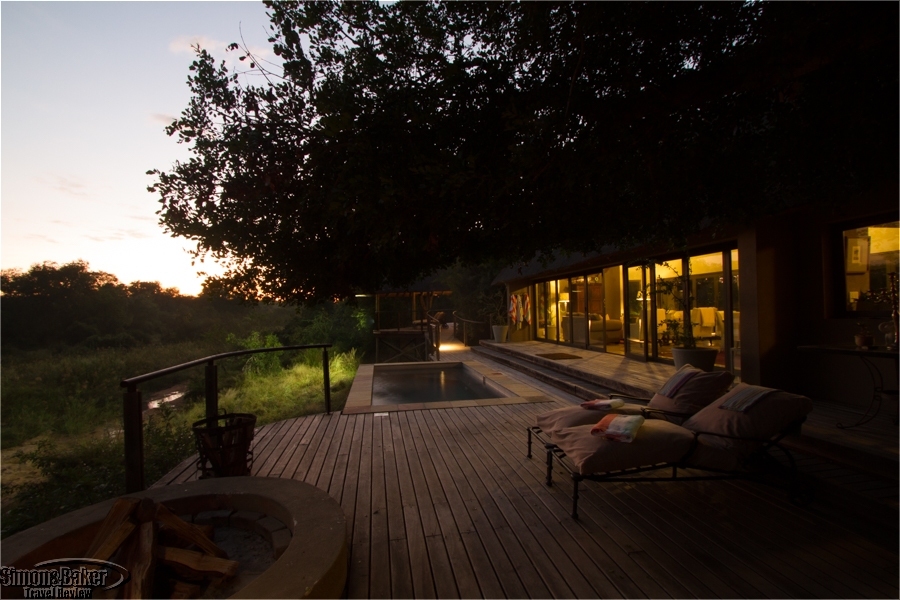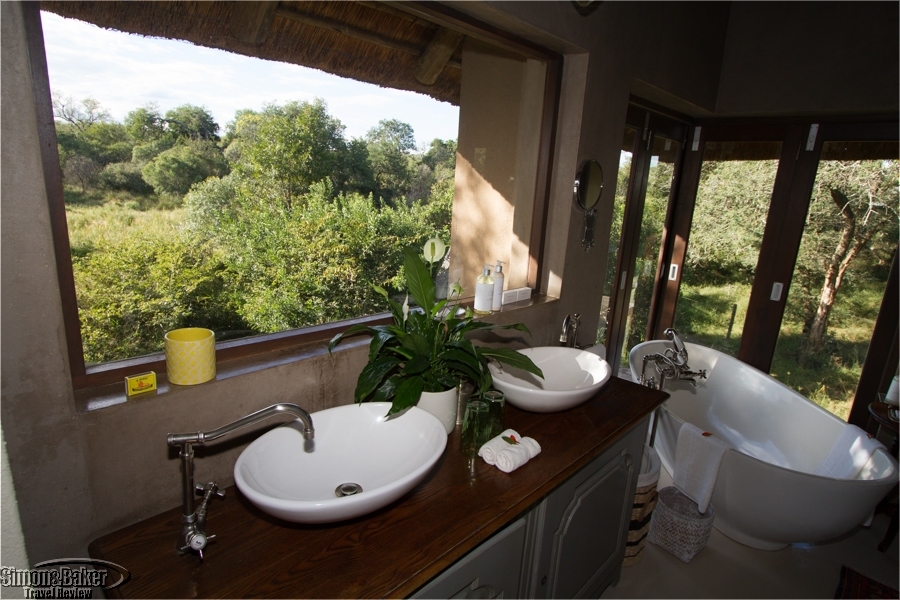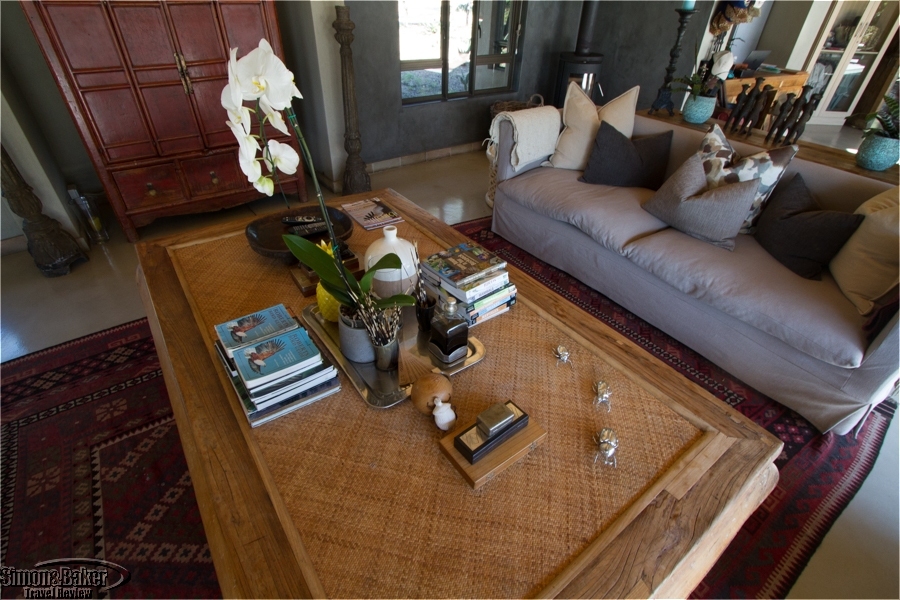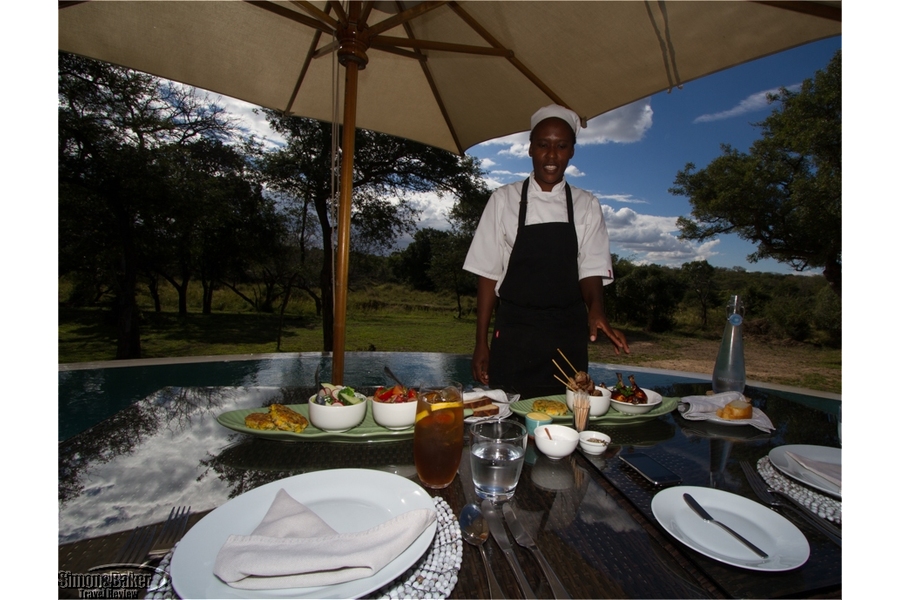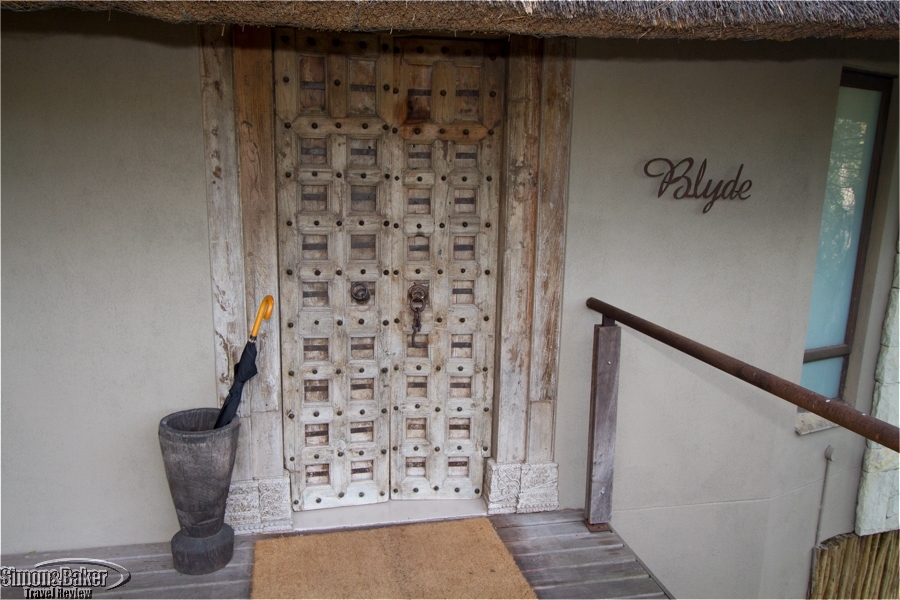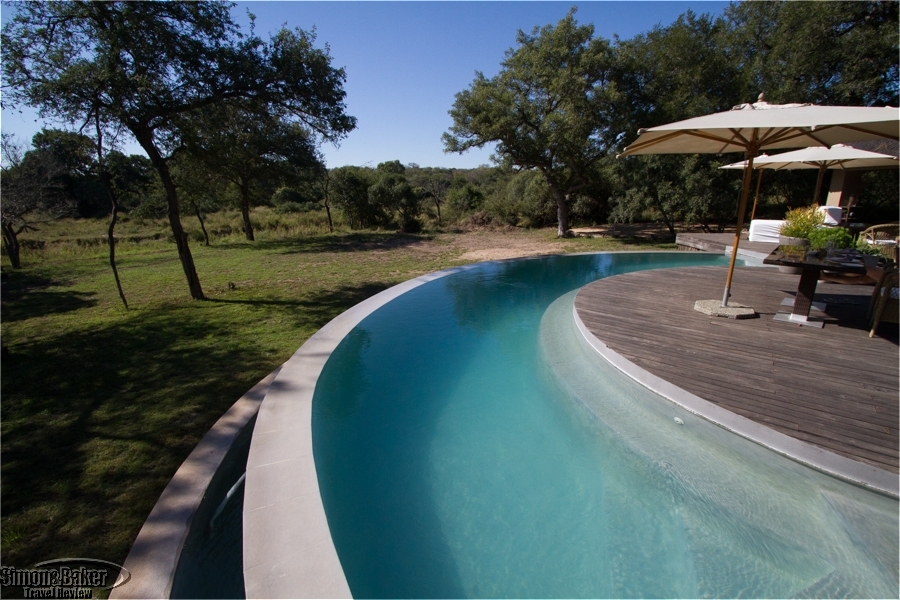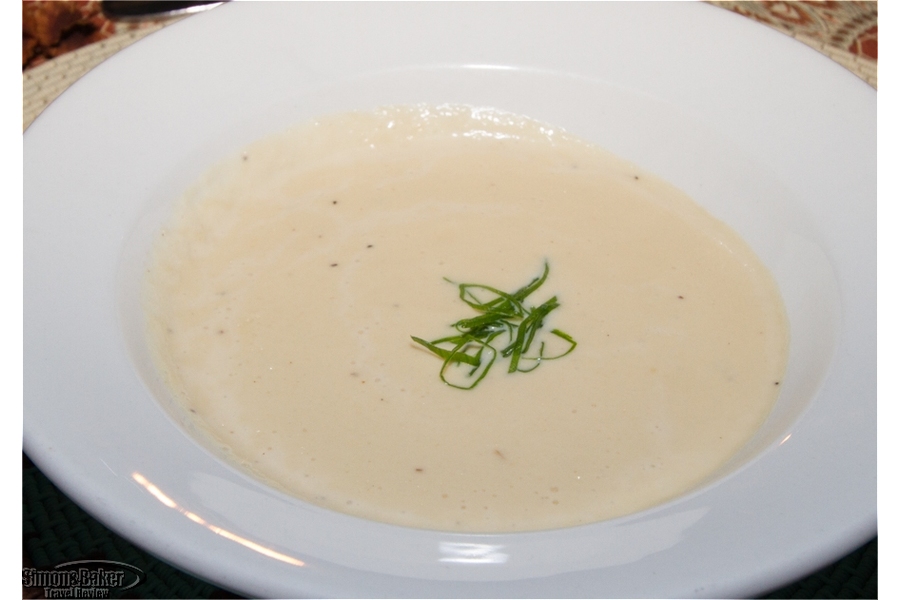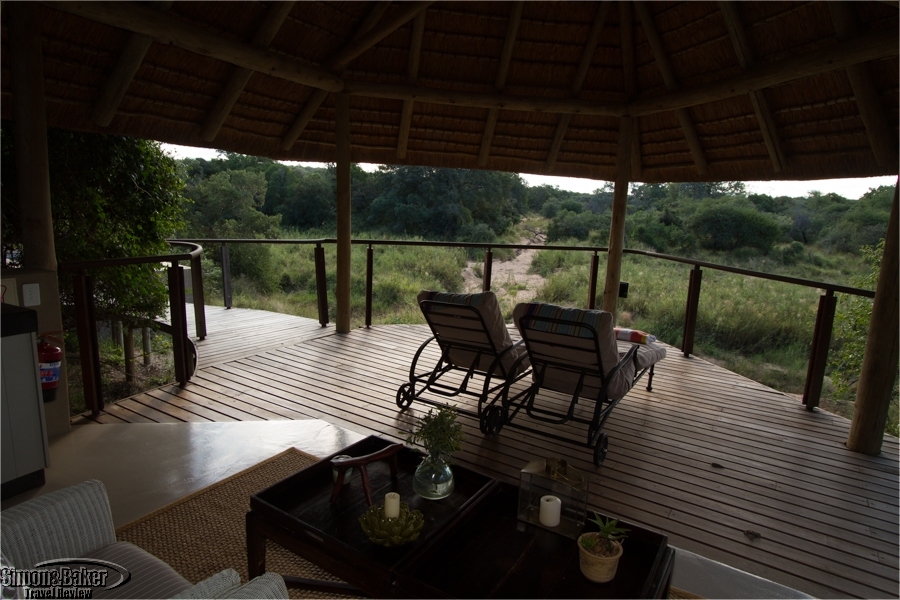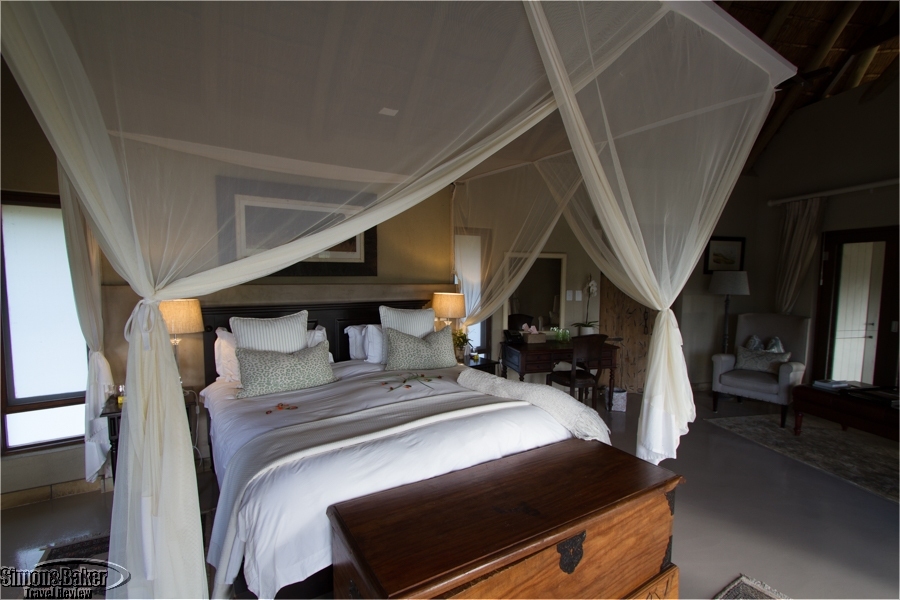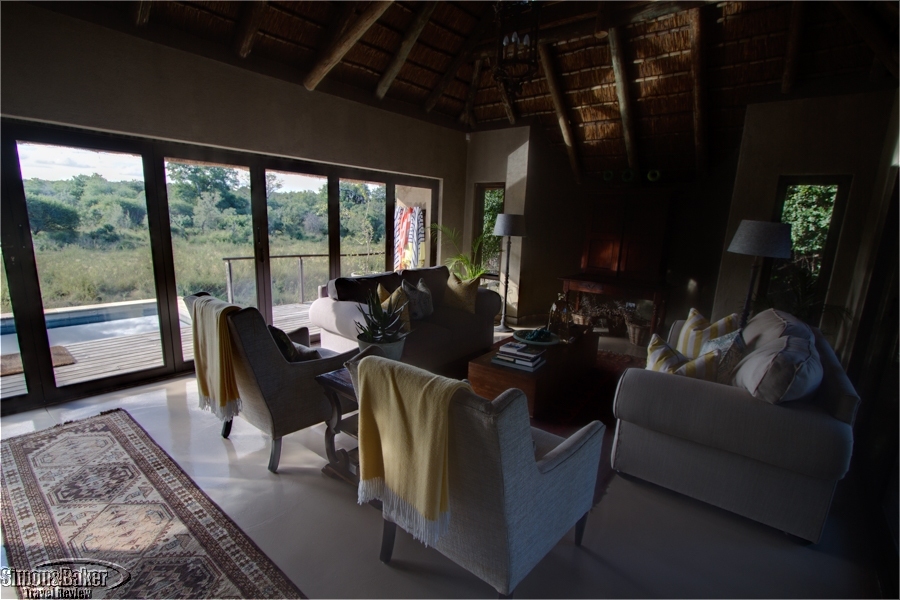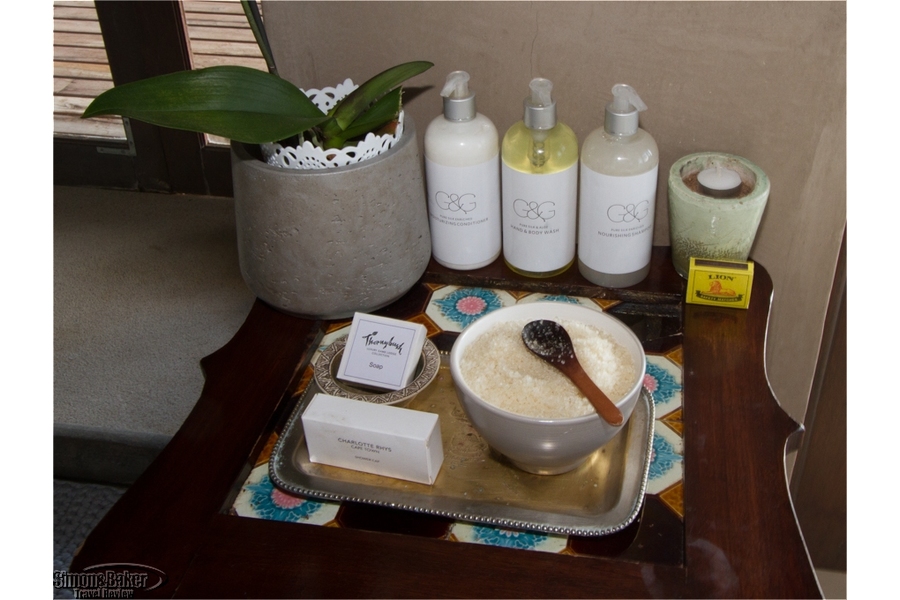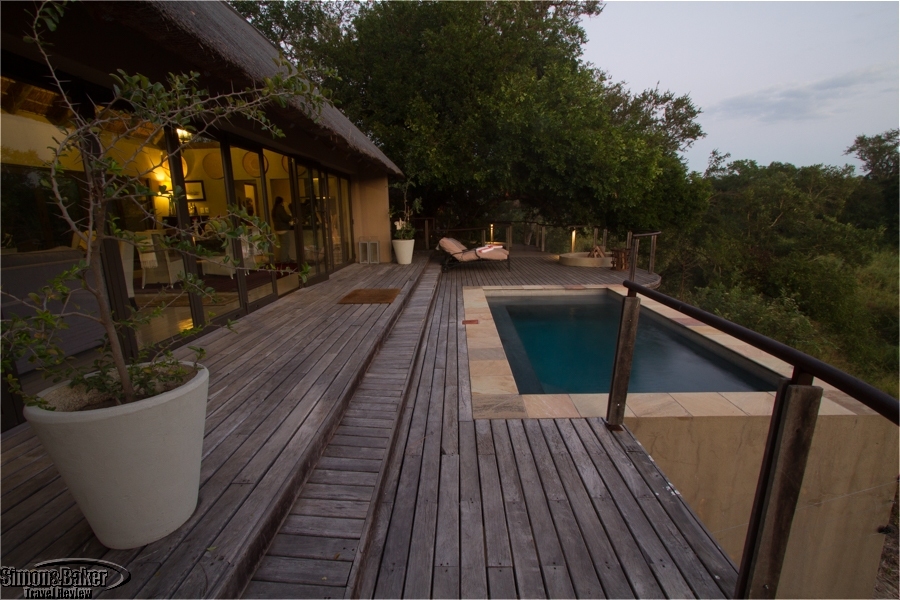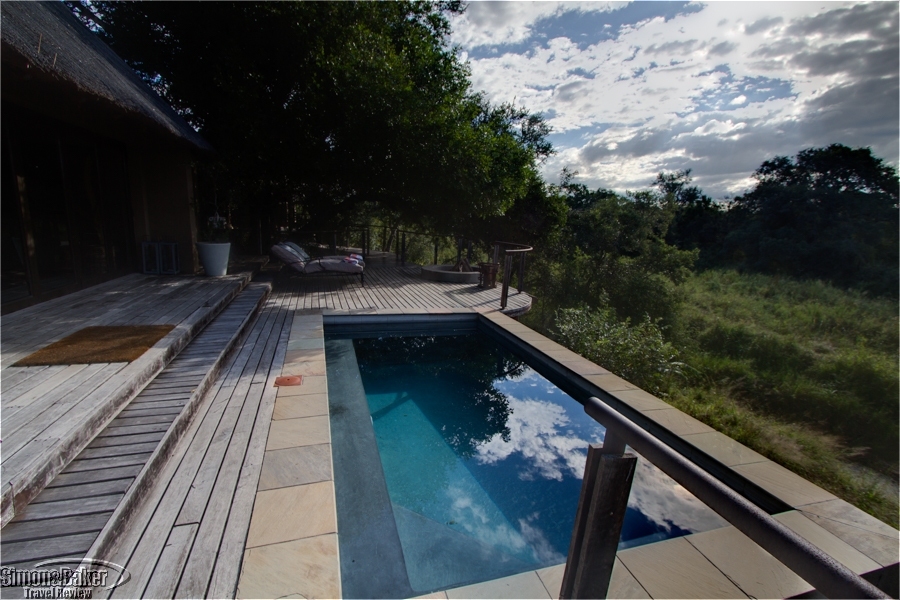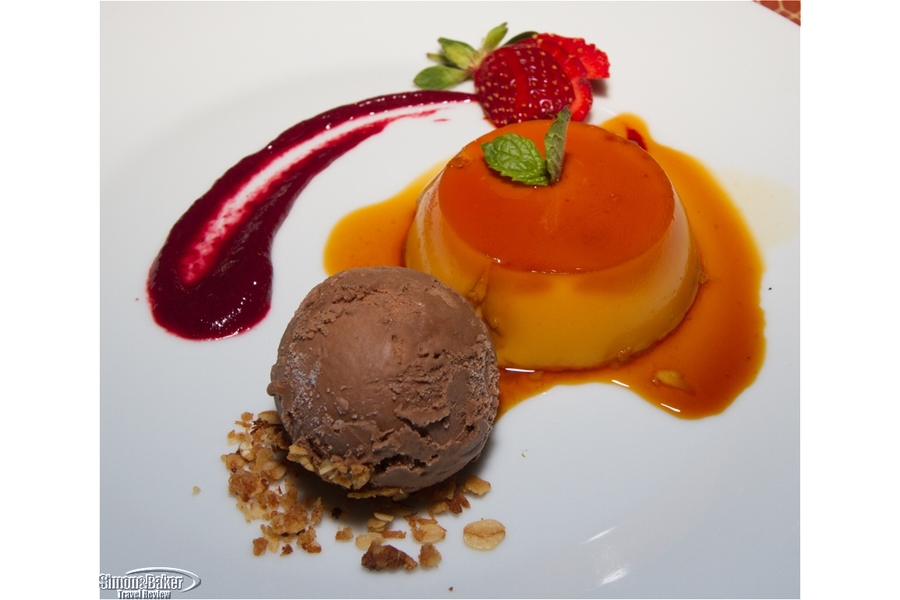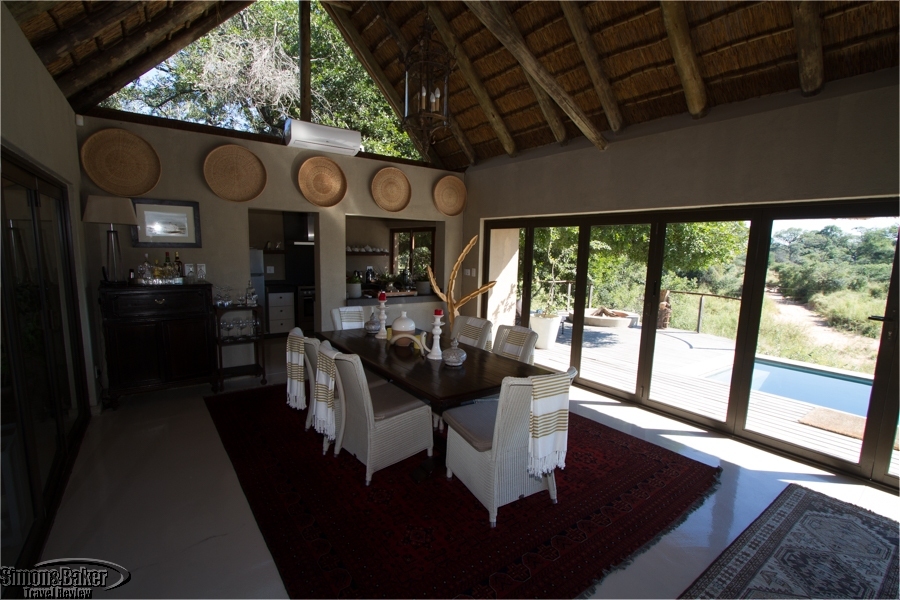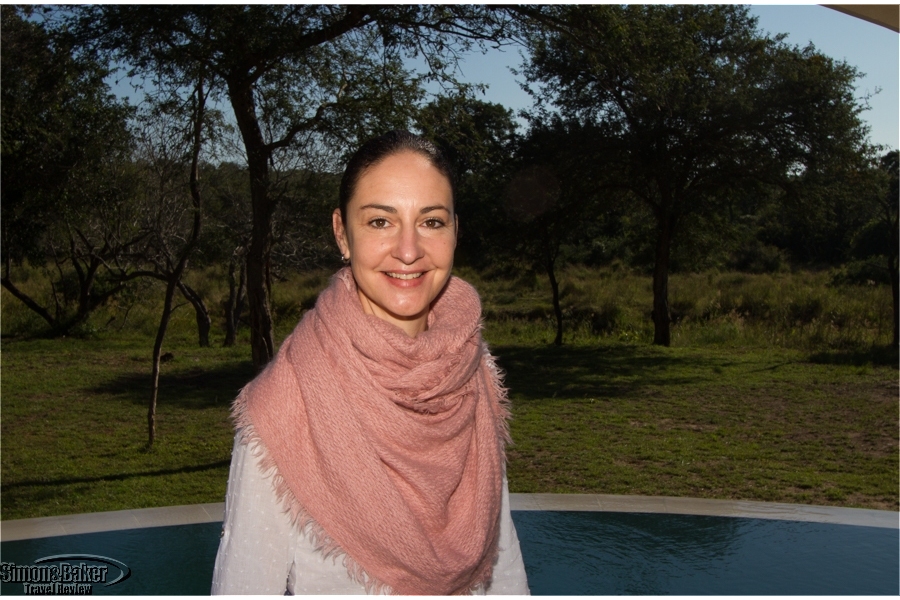 We would gladly return to The River Lodge and recommend it to friends and family for its outstanding game viewing, excellent accommodations, attention to detail, friendly and guest oriented service, and well-prepared and well presented meals.
Overall Impression The River Lodge, so named because it sits on the banks of the Timbavati River within the Big Five Thornybush Nature Reserve, South Africa offered that rare combination of intimate upscale accommodations, serenity, and efficient yet warm service. We stayed in the Royal Suite, its 220 square meter luxurious and comfortable two bedroom suite with elevated walkways, a spacious living, dining and kitchen space and a private plunge pool, such a cocoon of comfort in the bush that it was tempting to skip a game drive.
But that would have been a shame because the game viewing was outstanding, and after all it was the reason we traveled all the way to South Africa. So not only did I not skip any game drives, but I also made time to go on a bush walk. Because we were fortunate to be the only guests at the property we had a private vehicle and an enthusiastic team of guide and tracker to ourselves.
We especially enjoyed the setting. Whether sitting by our suite pool catching a glimpse of a herd of dainty nyala on the dry riverbed below, gazing across the main lodge pool at the wild greenery beyond or at the starlit sky above there was always something to admire. We appreciated that the staff served most of our meals by the north facing main lodge pool, which offered a favorite water and bush vista. We would gladly return to The River Lodge and recommend it to friends and family for its outstanding game viewing (we saw four of the Big Five), excellent accommodations, attention to detail, friendly and guest oriented service, and well-prepared and well presented meals.
Children
The lodge welcomed children 16 years of age and older.
Class of Accommodation Five Star Lodge
Connectivity The property had complimentary WiFi made possible by fiber optic cabling with a speed of 2 megabytes per second. Although we had connectivity in each of our rooms there was no WiFi signal in the living and dining area between the two rooms in the Royal Suite. A repairman arrived the day of our departure to ensure a signal.
General Manager Liza Huismans was on leave during our stay. Ronel Jacobs was the relief manager.
Handicapped Access According to a spokesperson, one of the rooms (Suite 1) was equipped to welcome guests in wheelchairs.
Length of Stay Two nights
Location The property was within the Thornybush Nature Reserve, approximately 54 kilometers from Hoedspruit, the nearest town.
Number of Employees 16
Owned and Managed Jordan Properties (Patrick Jordan of Hoedspruit, South Africa)
Size The two hectare property had five rooms and traversing rights to the entire 15,000 hectare Thornybush Nature Reserve
Year Opened and Date of Most Recent Renovation A spokesperson declined to disclose in the year it was built or the date of the most recent renovation.
Lobby and Common Areas The lodge was decorated in a contemporary luxury safari style with northern African antique doors in the suites.
Bathroom The bathrooms in the two rooms were very similar. They had generous bush views thanks to large glass windows and doors without curtains (there was a rolled up canvas. Each had a standalone oval bathtub facing two glass doors, a shower with a partial glass wall on one side and glass doors on the other leading to an open air deck. A pathway in my bathroom led to a private enclosure with an outdoor shower, great for daytime showers. A separate room housed the toilet. There was a towel rack in the center next to a fabric bench that doubled as a luggage rack. There was a full length wood framed mirror in each bathroom.
Room
We stayed in the Royal Suite, the property's 220 square meter two bedroom and two bathroom suite. It was divided into Blyde and Oliphant rooms with a shared common air conditioned space with a small kitchen, dining and living room in the middle. There was also an outdoor dining area, fire pit and plunge pool. To reach the Royal Suite from the main building we walked down a brick path, past the other rooms and over a small wood bridge to a sprawling elevated three part structure that faced the dry riverbed of the Timbavati River. All three parts had thatched roofs and were connected by an elevated wood deck in the front and back of the structure. A wide wood staircase provided access to the central structure and a narrow wood walkway reached Oliphant from the front. Although we were not supposed to walk around the lodge after dark there was no such restriction within the suite.
The suite kitchen had dinnerware, flatware, glassware, and crystalware. It also had Siemens gas stove and oven with matching extractor, Ecco refrigerator, and Whirlpool microwave oven. Between the kitchen and sitting area there was a rectangular dining table. In the sitting room there were two love-seats and two matching armchairs facing a cabinet, which housed a Samsung television. A series of glass doors, and windows in the kitchen and in the front and back of the room provided access to the front and back of the building. Inside, polished concrete floors were covered by area rugs. The back deck housed a rectangular plunge pool ranging in depth from 1.3 to 1.8 meters. The pool water was clear and clean. To one side thickly cushioned metal lounge chairs faced a concrete fire pit. A tree provided ample shade over the lounge chairs when the sun was at its zenith. It was a favorite corner for me.
A walkway to the right led to a thatched open air area with two additional lounge chairs, two armchairs, double burner, sink and full size Whirlpool refrigerator stocked with water and soft drinks. There were also The Treat Company snacks (biltong beef jerky, dried mango, Jelly Beans) and full size bottles of alcoholic beverages. Glass and metal doors led to the rear entrance to Blyde, a master bedroom with an en suite bathroom. It had a large bed in the center framed by identical night tables, a wood desk and chair that could double as a vanity, two armchairs in a side living space, as well as a walk-in closet with ample hanging and shelf space and an electronic safe. There were four synthetic pillows and a synthetic duvet. Blackout curtains covered the bedroom windows and doors.
Each room had a beautiful East Africa carved wood door with original metal work. Oliphant was similar to Blyde although about 20 percent smaller. The outdoor sitting area had two armchairs as well as a full size refrigerator and cabinets (no snacks). The deck wrapped around the end of the elevated walkway structure, which at its tip faced west to the surrounding bush. The temperature was controlled by ceiling fans and wall-mounted air conditioners (convertible to heaters) in each bedroom and in the middle common room.
Food
The cooks served tasty and well presented food and paid attention to food allergies and preferences at meal times (not for snacks). All our meals were served in the main lodge building except for our final dinner, which was served on our deck next to the lit fire pit (it was in the 50s Fahrenheit and after a while even the blankets provided were not enough). Breakfast, served at around 9 a.m. on our return from the game drive, was an abundant cold buffet (cereal, fruit salad, bread, cheese, whole ham, fresh baked orange muffins and breads, fresh squeezed orange juice, fresh sliced tomato, pesto) and made to order eggs and sides.
Lunch, served at 1:30 p.m. at a poolside table, was a platter of cold salad dishes such as yellow salad, potato salad, zucchini fritters or corn fritters and meats such as sticky chicken, pork ribs, chicken satay, and eland skewers. Dinner, served plated beginning at 7:30 p.m., was from a limited menu of two choices per course. A staff member took our dinner order at lunchtime. On our final night we had fried calamari and shrimp appetizers (there was also mushroom soup), duck mains with orange and apricot sauce and chocolate fondant (regular and gluten free) with vanilla ice cream.
Most of the produce was organic. The lodge relied on a team of three staff in the kitchen, two of which were well seasoned in five star establishments.
Amenities
The nightly rate included accommodations, two daily game drives, optional bush walks, laundry, meals, snacks during game drives, and beverages, including house wines. In the suite kitchen, there was a hot beverage service, including a variety of tea bags, hot water pitcher and Nespresso machine. There were lemons, cold beverages in the refrigerator freezer (canned juices, beer, wine, milk, water), delicious fresh home baked chocolate chip, and chocolate cookies. One night at turn down there was a chocolate. In our suite there were complimentary bar beverages (full size bottles) and The Treat Company snacks. There were moist towels when we returned from game drives.
In the bedrooms, there were tea candles, animal checklists, umbrellas, blankets, Summer and Winter bathrobes, slippers, hair dryer, Charlotte Rhys toiletries (individual size soaps, shower caps, vanity set, sewing kit, nail kit, feminine kit, shoe mitt, shoe brush, vanity mirror, electronic safe, flashlights, mosquito repellent, insect spray, and South African G and G refillable plastic bottles of toiletries (shower gel, shampoo, conditioner, body lotion), and bath salts. There were also fixed and movable spotlights and international adapters.
Facilities In the main building there was a sitting area and swimming pool for guests.
Pool The main pool was curved and had two shallow ends. It was17 meters by 3 meters and 1.8 meters deep. There were tiny fish in the pool. There were two daybeds side-by-side at one end of the pool deck. At lunch the staff set up a table under the shade of an umbrella facing the pool and the bush beyond it. Likewise we had one poolside dinner. It became a favorite spot.
Shop In lieu of a gift shop the property had a display case with branded merchandise for sale (caps, hats, shirts, scarves, safari artifacts).
Game Viewing
Roux DuToit was our field guide and Nicolas Ndlovu was our tracker. Between them they had 20 years of experience. Roux had Field Guides Association of Southern Africa (FGASA) Level 2 and Bush Trails certifications. At night I heard an owl near my room and while we had dinner in front of the fire pit we heard the sounds of hyena nearby.
We saw at the following animals: baboons, buffalo, Burchell's zebra, common duiker, elephants, hippopotamus, impala, kudu, leopard, lion, nyala, scrub hare, spotted hyena, vervet monkey, warthog; and reptiles and insects:  black mamba, Nile crocodile, and yellow pansy butterfly.
We saw the following trees and shrubs: pride-of-de-kaap, Transvall safron, russet bush willow, Ana tree, common spike thorn, apple leaf, camel's foot, weeping boerbean, marula tree.
We saw or heard the following birds: African hoopoe, black headed oriole, blacksmith lapwing, brown-hooded kingfisher, Burchell's coucal, Burchell's starling, Cape glossy starling, cardinal woodpecker, crested francolin, dark chanting goshawk, dark-capped bulbul, emerald-spotted wood-dove, fork-tailed drongo, go-away-bird, golden-tailed woodpecker, green-winged pytilia, grey heron, grey-headed bush-shrike, hammerkop, helmeted guineafowl, little bee-eater, rattling cisticola, red billed hornbill, red-faced mousebird, redbilled oxpecker, southern black tit, southern grey-headed sparrow, southern yellow-billed hornbill, spotted eagle-owl, three-banded plover, white-backed vulture, white-faced duck, Apalis yellow-breasted, chinspot batis, Southern boubou, orange-breasted bush-shrike, long-billed crombec, eagle snake brown, little grebe, green-backed heron, indigobird dusky, giant kingfisher, yellow-throated longclaw, white-browed scrub-robin, water thick-knee.
Activities
There were two daily game viewing drives in a Toyota LandCruiser safari vehicle, in the early morning around dawn and in the late afternoon around sunset, and a bush walk. Staff would wake us up at 5:30 a.m. and we would depart at about 6 a.m. The afternoon game drive departed at 3:30 p.m. The game drives lasted about three hours each and the walk was about an hour. We went on four game drives during our stay.
Although the bush was particularly thick in the reserve, making it difficult to see far from the dirt roads on which we drove, our guide, Roux, maintained silent radio communications with other field guides, sharing sighting information. Off-road driving was restricted. Although there was a limit of vehicles at Big Five sightings, because the density of vehicles in that part of the reserve was low we often had the leisure of long sightings.
Other
As was the case with the other safari properties we visited check-in procedures included signing a required exhaustive liability release. After dark a staff person escorted us to and from our suite.
The property joined the Thornybush Collection April 2015. The River Lodge used an organic, chemical free Lillyput Waste water processor, recycled garbage, and maintained an eco-friendly stabilized chlorinated swimming pool system. The property purchased produce from two community projects that supplied produce to the lodges within the nature reserve.
Cleanliness
Excellent
Date of Last Visit May 2017
Reviewers
Article by Elena del Valle
Photos by Gary Cox
Service Our suite was serviced twice daily. From Myer, our porter, to the manager the staff's attitude was warm and friendly all around. Odilia, the assistant manager and Truth, our butler, were attentive and smiled with ease as did Addy and Thulani, head chef and chef respectively, who always came out to see how we enjoyed our meals. Ronel, the relief lodge manager, responded to any request with alacrity and efficiency.
Would You Stay Again? Yes
Contact Information
Address:

The River Lodge
Thornybush Nature Reserve
P.O. Box 1622
Hoedspruit 1380
South Africa

Phone:
Website:
Email: