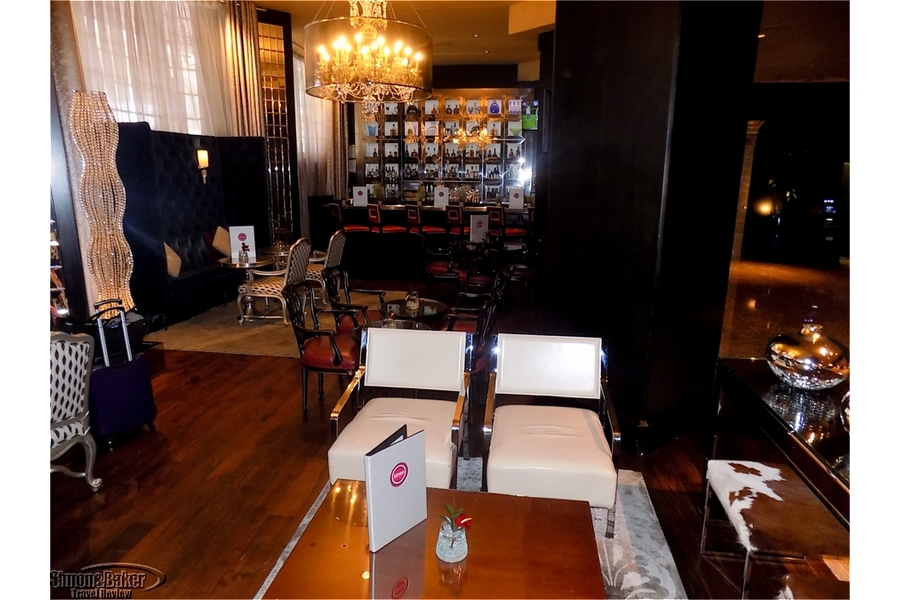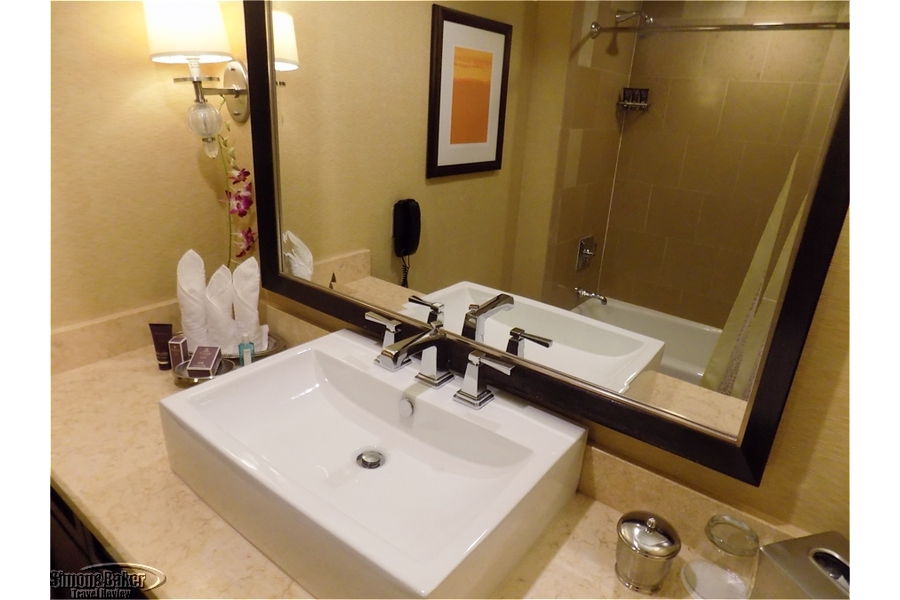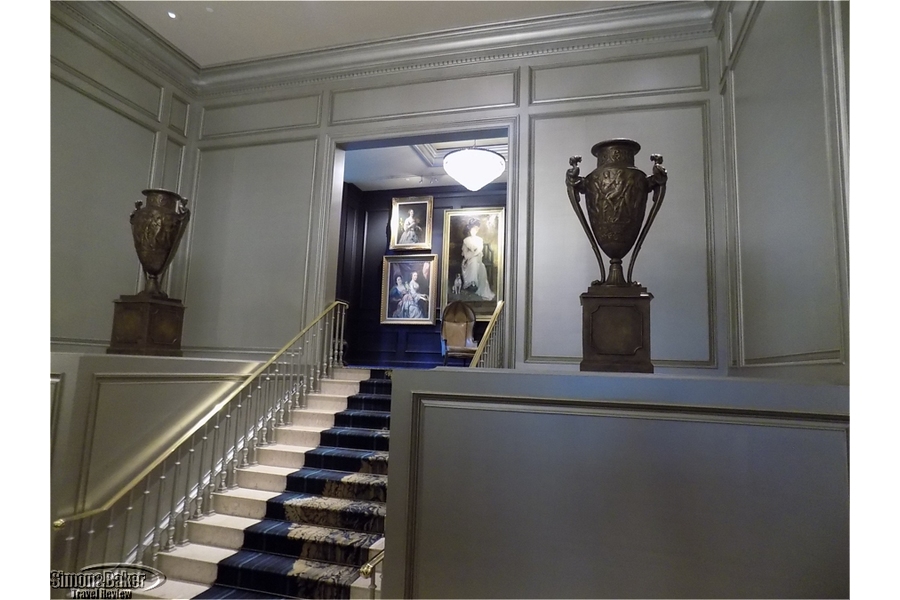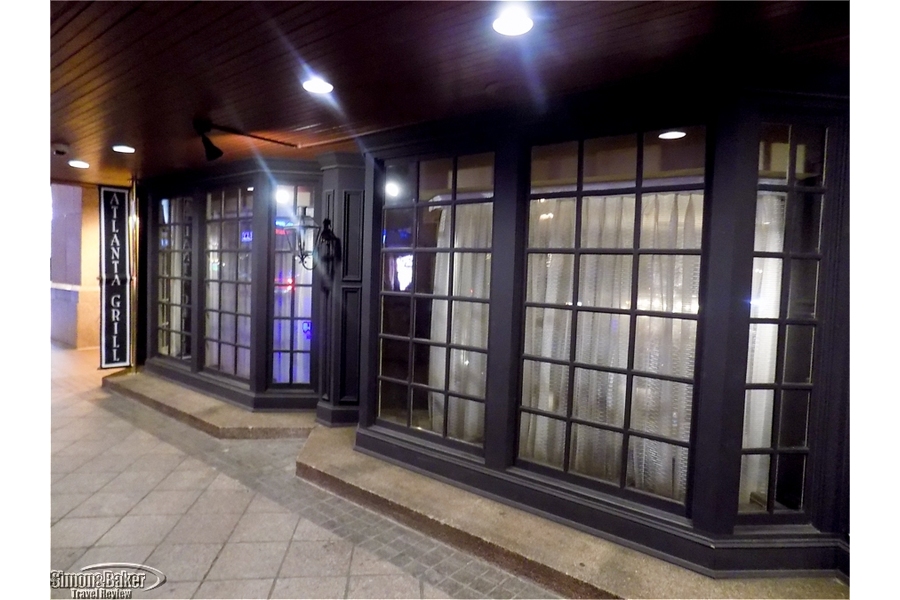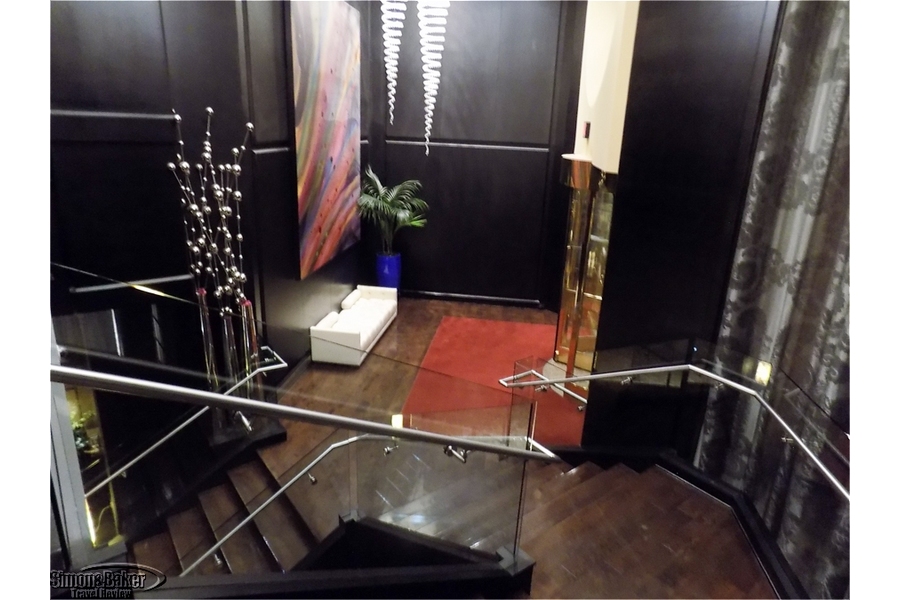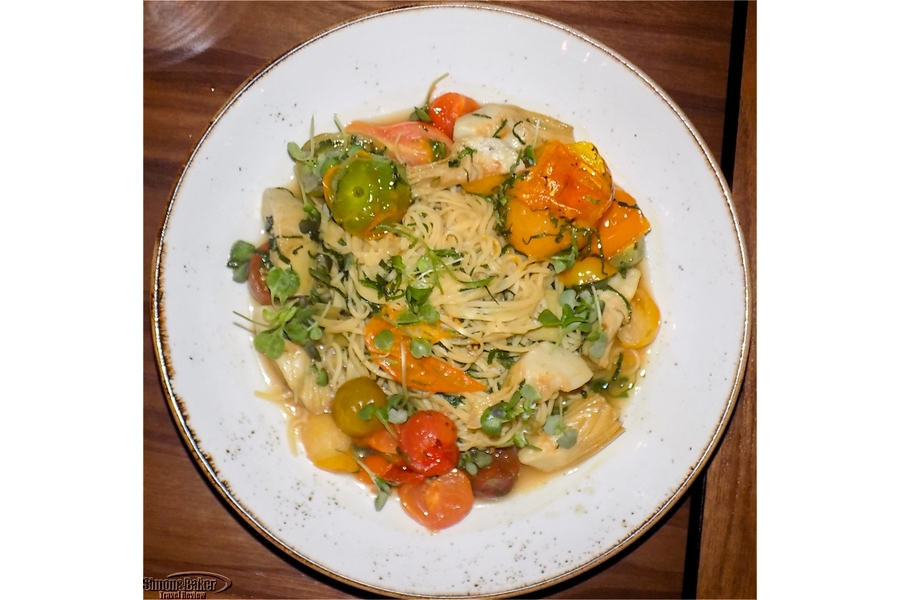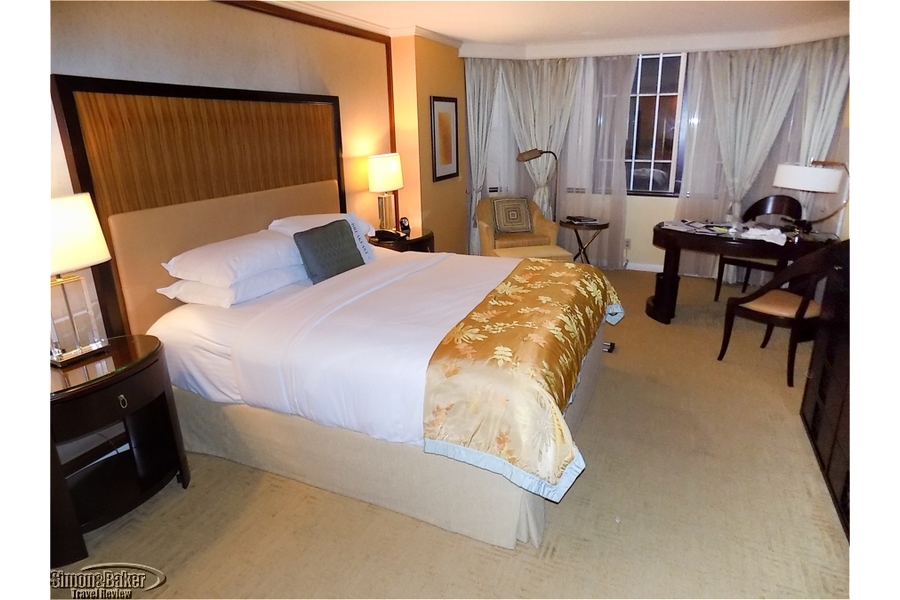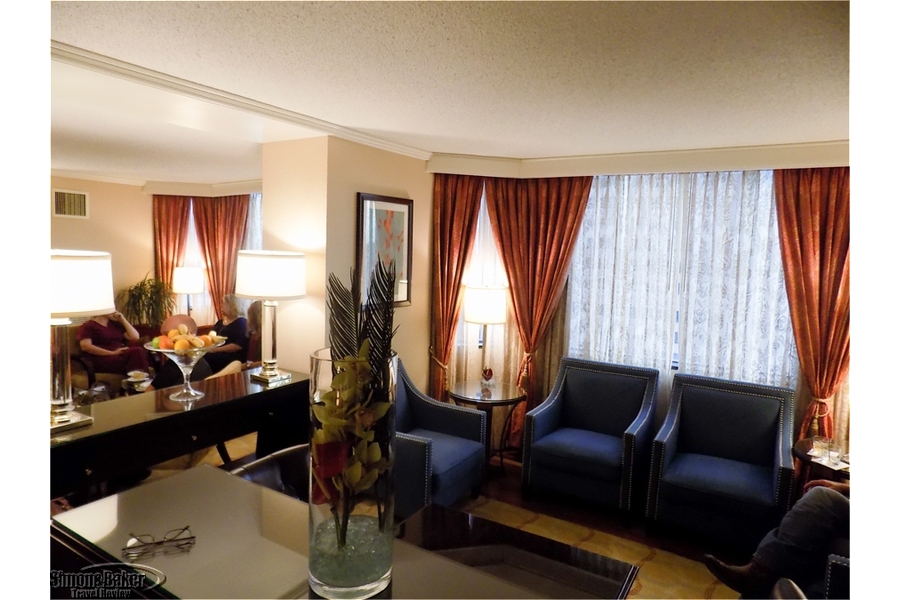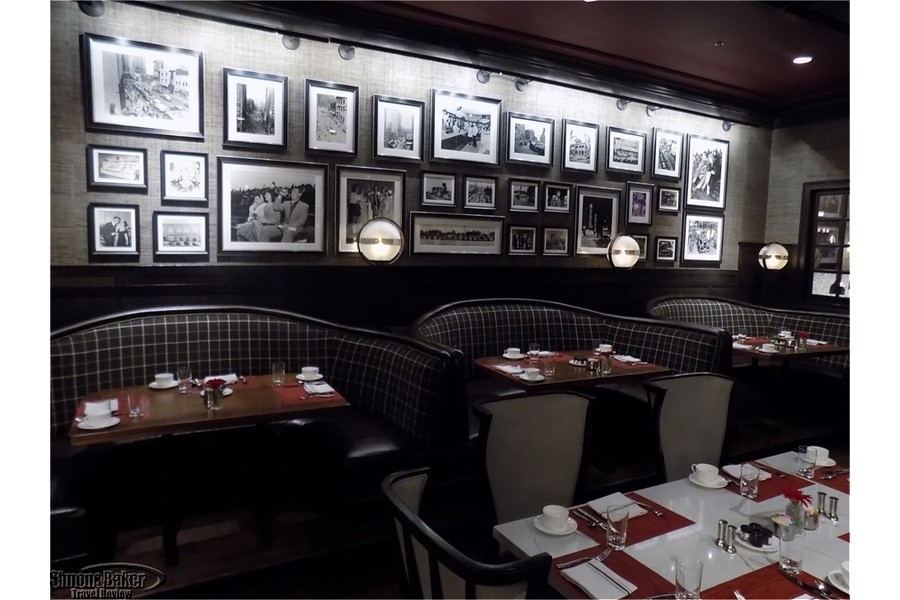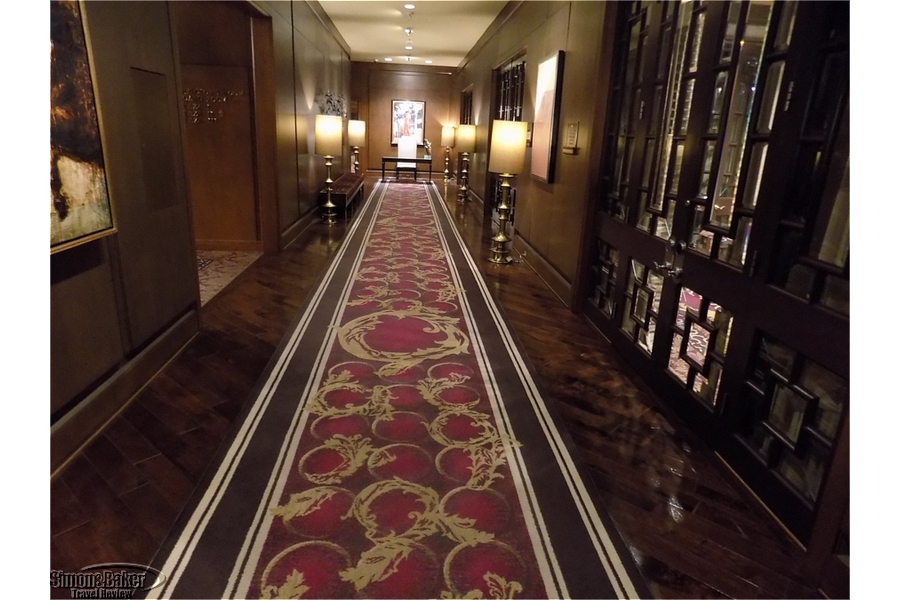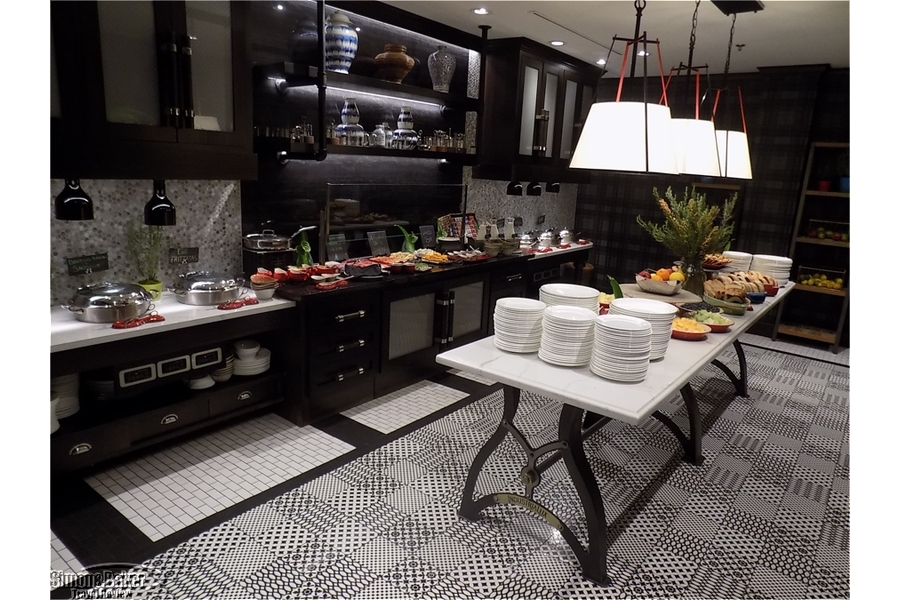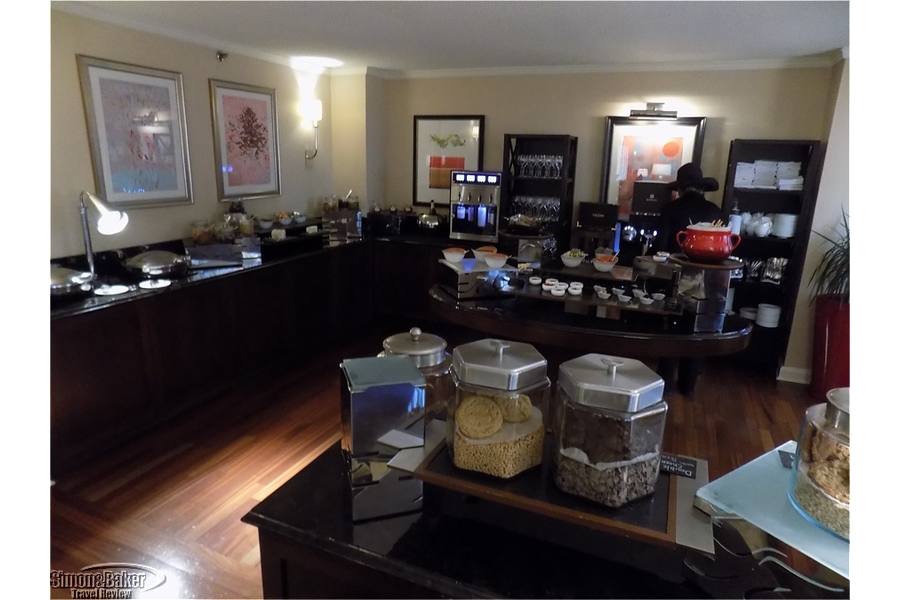 We loved the subtly luxurious décor, the abundance of fresh flowers in common areas and rooms, the knowledge and proactive service of staff, the comfortable beds, the quietness of the room.
Overall Impression
Since I specialize in writing about history and align my travel with that interest, I should have visited Atlanta long ago. The burning of the commercial capital of the Confederacy in November 1864, memorialized in Gone with the Wind, was the symbolic end of the rebellion. If General William Sherman had not driven out the rebels two months before, Abraham Lincoln would likely not have been reelected and one of the anti-war candidates would have sought peace with the South. The Northern public was discouraged by the failure of dozens of attempts to take Richmond, the Confederate capital, and weary of the bloodshed that is hard for us to even imagine (new research shows that the traditional figure of 620,000 dead was far too low; the better estimate of was 785,000 at a time when the total population North and South was only 31 million. The equivalent today would be nearly eight million dying in four years). My wife, Sandra Wells, and I went there primarily for the Atlanta History Center, the Jimmy Carter Presidential Museum, the Martin Luther King Jr. Historic Site, and the Georgia Aquarium (the world's largest, which deserved the AAA guidebook's recommendation to spend five hours there).
The Ritz-Carlton Atlanta exceeded our expectations, which were high. We loved the subtly luxurious décor, the abundance of fresh flowers in common areas and rooms, the knowledge and proactive service of staff, the comfortable beds, the quietness of the room despite the location in a district with entertainment venues and business and government offices, and the short walk to major attractions, with a hub for the easy-to-use Metropolitan Atlanta Rapid Transit Authority (MARTA) subway-bus system next door. A Club Level upgrade allowed us to drop by a lounge that was convenient for small meetings and had plentiful food, snacks, and beverages all day. The biggest surprise was AG, a bar and steakhouse that specialized in fine wines and whiskey, which would not normally be our fare, but thanks to the guidance of those serving us, we thoroughly enjoyed. We would return.
Children
The hotel offered children a complimentary Ritz Kids activity book with crayons and a self-guided scavenger hunt in the hotel. There was also a menu for children at AG, the restaurant.
Class of Accommodation Luxury hotel
Cleanliness Excellent
Connectivity High-speed WiFi was $9.95 per day (complimentary with Club Level and for Marriott Rewards members). There was complimentary Internet access in the lobby.
General Manager Erwin Schinnerl
Handicapped Access According to a representative the hotel was completely Americans with Disabilities Act (ADA) accessible in public areas; there were three fully-accessible king bed rooms with roll-in showers, as well as eight half-accessible rooms with bars in the tubs for assistance (accessible rooms had a 32-inch wide doorway). Guests could request special kits with alarms and phone extensions.
Head Concierge Victoria Edmond
Languages There were staff who spoke Spanish and Italian.
Length of Stay Two nights
Location The hotel was 11 miles from Hartsfield-Jackson Atlanta International Airport, the busiest in the world with 100 million travelers coming through each year, which made the city a good place for global business (the Delta Airlines headquartered were there and there was a museum of flight). It took us about half an hour to reach the hotel. The Peachtree Street hub for MARTA, the modern, efficient, and clean subway and bus system, was next to the hotel (we bought a four-day unlimited pass for $21 each). The hotel was a six block walk from the Philips Arena (home to the NBA's Hawks and WNBA's Dream), the brand new Mercedes-Benz Stadium (NFL's Falcons), the College Football Hall of Fame and Chick-fil-A Fan Experience, the Georgia Aquarium (the largest in the world and worth spending five hours there), CNN's headquarters (which had an interesting backstage tour), the World of Coca-Cola, and the Center for Civil and Human Rights (an interactive museum).
Managed Ritz Carlton
Owned Ashford Hospitality Trust
Pets No, only service animals were welcome.
Size There were 444 rooms on 25 floors, with 295 employees.
Year Opened and Date of Most Recent Renovation The hotel opened in 1984. Remodeling of the restaurant AG was completed in 2016.
Lobby and Common Areas
The entry was striking, with a massive, pleasantly abstract painting hovering over a polished dark hardwood floor and stairs, which led down to the lobby and Lumen Bar and up to the restaurant and bar, AG. The lobby floor was marble of pale pink with white streaks and some color designs, but the most notable aspect of the décor was lots of exotic flowers (including orchids) with their roots in ice. There were paintings of leaders from Atlanta history on the walls.
Lumen had subdued lighting, dark wooden floors, and comfortable seating. AG's colors were black-and-white, which matched the photos on the walls from Atlanta's history, as well as the tile in the breakfast area and was compatible with the dark wood floor. The second floor hallway, outside of AG, had dark wood walls and floors, overlaid with a red carpet that had swirling gold designs, while the hall to our room had yellow carpets with red geometric designs, soothing light yellow wallpaper and pleasant abstract paintings.
Outside of the conference rooms there were pale, high-backed sofas with a low table in between and a blue carpet with gold flower designs. The fitness center had dark wood floors. The Club Lounge (which provided all-day access to food and beverages, complimentary Internet, a large-screen TV in a separate section so it could be watched without bothering others, and niches for meetings) had yellow marble and dark wood floors, with comfortable blue couches. There was a small, quiet corner called The Library. Throughout the public spaces chandeliers were elegant and cast a subtle illumination, not attracting attention to themselves. Elevators were surprisingly fast for a tall building. There was also a spectacular atrium connecting The Ritz-Carlton, Atlanta to the adjacent office building at 191 Peachtree Street.
Bathroom
It was small, given the spacious room, but adequate. Its marble bathtub was low at 13 inches tall (good for handicapped accessibility), 54 inches long by 22 inches wide, with a shower curtain and rain showerhead. There was a single sink. The water pressure was strong.
Room We stayed in room 2402, a Club Level King Deluxe on the same floor as the Club Lounge. It was 334 square feet large and functional with a view of the business district. The hotel appeared serious about its non-smoking policy: a sign notified guests that a $250 fine would be imposed on anyone caught smoking. Lighting was soft, yet better than at many hotels we have visited, which have fallen into the trend of using pinpoint lights as part of their minimalist aesthetic that makes it hard to see clearly. There was a dark wood cabinet and oval desk with a chair, as well as a stuffed chair by the window. The carpet was off white, the wallpaper either a straw or satin color. There were abstract paintings on the wall. There was a dark wood panel at the head of the bed. The feather medium firm mattress and feather pillows were extremely comfortable (available for purchase from the company website). The linens were Italian Frette.
We signed up for the Club Lounge, which provided access to a lovely setting where we could have meetings or relax and enjoy a variety of complimentary food and drinks from early morning until late night; a "hotel inside the hotel," it had complimentary WiFi, a PC and a Mac, a large TV, and concierge services to guests.
Food and Restaurants
As natural food lacto-ovo vegetarians, we do not find most mainstream restaurants of much interest. Only Sandra drinks alcohol occasionally. We were spoiled by the Club Lounge when it came to breakfast and snacks, which had not only The Ritz-Carlton's brand of coffee and related beverages, but its own not-too-sweet granola, as well as customized omelets, delicious Southern grits, fried sweet potatoes, gourmet dates, quinoa, and dried blueberries and vanilla goat cheese combo that tasted like cheesecake. Although we did not try them, there was a host of meats and fish, as well as desserts, cordials, liqueurs, beers, wines, and spirits.
The sign on Peachtree Street still advertised the Atlanta Grill, but the main restaurant had been recently completely reinvented and renamed AG, sometimes with the subtitle "a modern steakhouse." It did not sound promising for us, but general manager Eddie Elrod, executive sous chef Gilles Schreiber, server Arnoud and his assistant Shah headed up a team that did a superb job. Arnoud, a first-level sommelier, selected a red wine (Sancerre Pinot Noir) and a white (Jean-Marc Brocard Chablis) to sample and Sandra was impressed with their taste and power (having so much fun she forgot to write down the years). Then came a sample from the restaurant's personal barrel of WhistlePig rye whiskey, aged 10 years. Kaiyah came over from the bar and used a torch on wood chips to add smoke to the glass before she poured the whiskey. She said the AG's Smoky Old Fashioned has a cult following.
Our server team recommended we try the BBQ Tofu, Angel Hair Pasta, Jumbo Grilled Asparagus, Mushrooms and Cipollini Onions, Tomato Soup, and the spicy Buffalo Cauliflower. Sandra's enthusiasm for each dish might have been fueled by the drinks, but I can state without bias that it was some of the best-prepared food we had ever had and in generous portions. By the time we finished we had been there two hours and had to practically force ourselves to squeeze in the desserts, Pistachio Cheesecake and Panna Cotta Bar (raspberries, raspberry sorbet, and frangipane), with Sandra sampling a Chateau Gutet Premier Muscat dessert wine approvingly.
Amenities
In our room there was an iPod docking station. Tech help and equipment were available on request, including surge protectors, power converters and adapters, chargers for mobile phones and laptops, and Ethernet jack-packs. The small closet in our room had one lightweight cotton robe. It also had a safe, a flashlight for emergencies, a Voyager iron, and full size ironing board. There was a shoeshine kit (and complimentary overnight shoeshine on request) and full-length umbrella (which was important when it rained heavily one day unexpectedly). Toiletries were in 1.5 ounce bottles from Asprey. There was a stocked mini refrigerator with room for personal items. Ice was available down the hall. The Nespresso coffeemaker had the Ritz-Carlton's locally-formulated coffee, along with Origins teas (we did not use these because the Club Lounge on our floor made fresh coffee early and on the lobby level there was a Jittery Joe's Coffee Shop). In-room dining was available round the clock. Local and national newspapers were placed by the elevator in the early morning. Chauffeured transportation was available, though we did not need it because of the fast MARTA system. In the bathroom, the makeup mirror had the inadequate lighting of almost every hotel where we have stayed, and there was a Pro-Vera hairdryer by Jordan, as well as a comb (but no hotel seems to provide hair brushes, perhaps because of the need to clean them). A nice touch was a dental kit with a toothbrush and toothpaste.
Facilities There was a staffed business center on the third floor offering copy, print, fax, ship, secretarial, translation, and notary services. There was a 997-square-foot fitness center equipped with Life Fitness equipment and open 24 hours a day seven days a week. For a fee, guests were able to go into the 191 Resolution Fitness club next door, which had more equipment, steam, sauna, and a variety of fitness classes. There was also a gift shop.
Conference Facilities
The hotel had 17,000 square feet of event space in 18 rooms, which could accommodate groups of 10 (365 square feet), 700 (6,468 square feet) and up to 1,500 (18,000 square feet). I was unable to enter the large meeting rooms because they were always busy and organizers did not want photos taken. The Distillery, a private dining room in AG, had a wooden floor and a long wood table to accommodate a couple of dozen guests in front of a display of the hotel's premium spirits.
Other Local calls were subject to a $1 surcharge. We were impressed with alert security staff, which we only noticed because we visited right after the Las Vegas mass shooting. We particularly appreciated staying at The Ritz-Carlton, Atlanta, located in the heart of downtown, due to my having recently interviewed Bill Marriott, former chief executive officer of Marriott International, which owned The Rita-Carlton Hotel Company. Having last reviewed a Ritz-Carlton hotel when we stayed at the one in Hong Kong in 2002, I wanted to see what the experience was like, now that I understood his standards and systems. Marriott International has dozens of brands, but according to him each has the same management approach, which results in a much higher retention of long-term employees than competitors (managers average 25 years versus Hilton Hotels' 15 years, he told me); and Marriott properties hire for friendly personality and dependability, since technical skills can be trained. The Credo Card that guides the Ritz-Carlton's motto of "ladies and gentlemen serving ladies and gentlemen" includes a commitment to "uncompromising levels of cleanliness," the "ownership and immediate resolution of guest problems," and "empowerment to create unique, memorable and personal experiences for guests." The Ritz-Carlton Atlanta received the Forbes Four Star rating in 2016 and 2017 and was named one of the Conde Nast Traveler Top 40 Hotels in the South in 2017. At the time of our visit, The Ritz-Carlton Rewards program had an excellent reputation.
Reviewers
Photos and Article by Scott S. Smith
Service The room was cleaned twice a day and there was turn-down service. During our stay, when I talked to random hotel staff as needed, to the Club staff, a security guard, and restaurant staff they were able to answer questions. The staff we encountered were helpful.
Contact Information
Address:

The Ritz-Carlton Atlanta
181 Peachtree Street, N.E.
Atlanta, Georgia 30303

Phone:

+ 1 404-659-0400
+1 800-542-8680

Website: