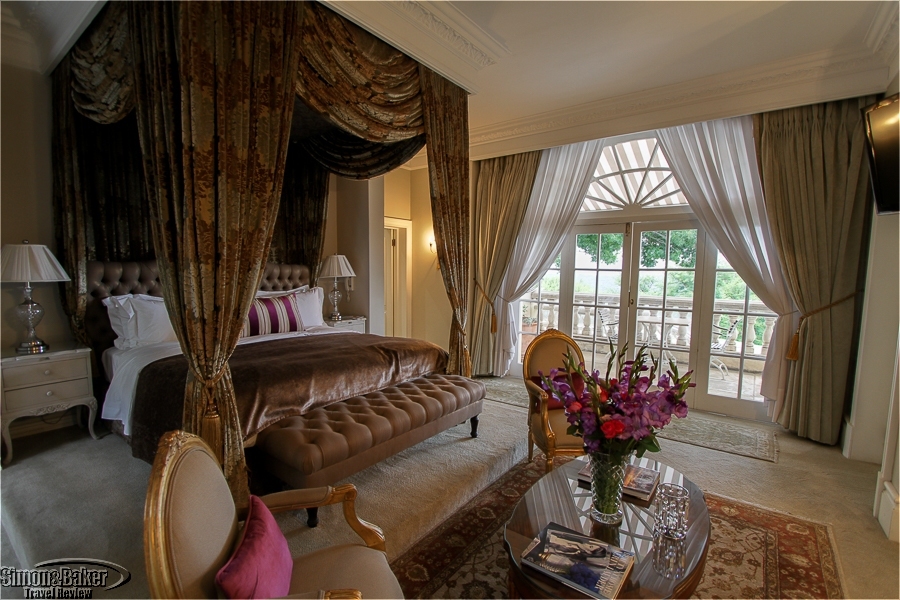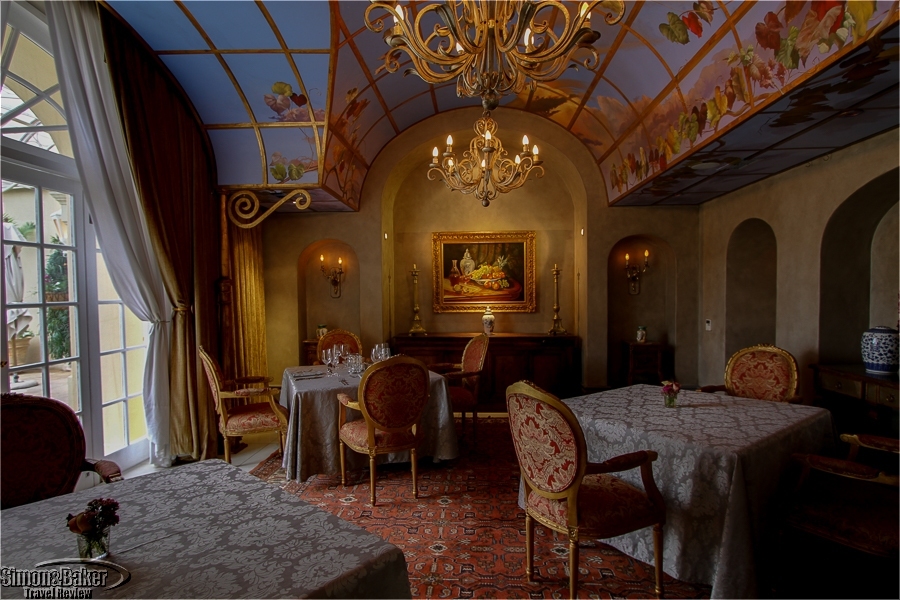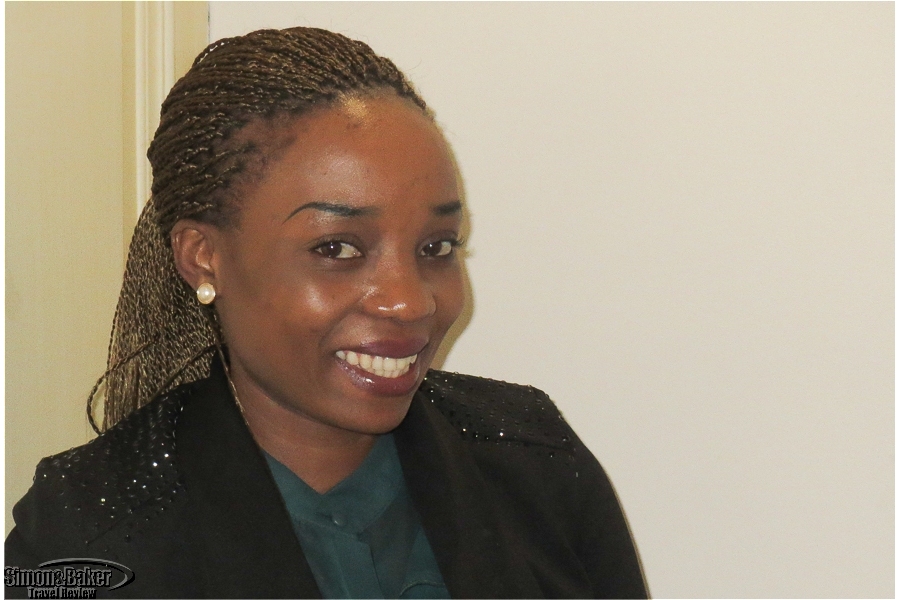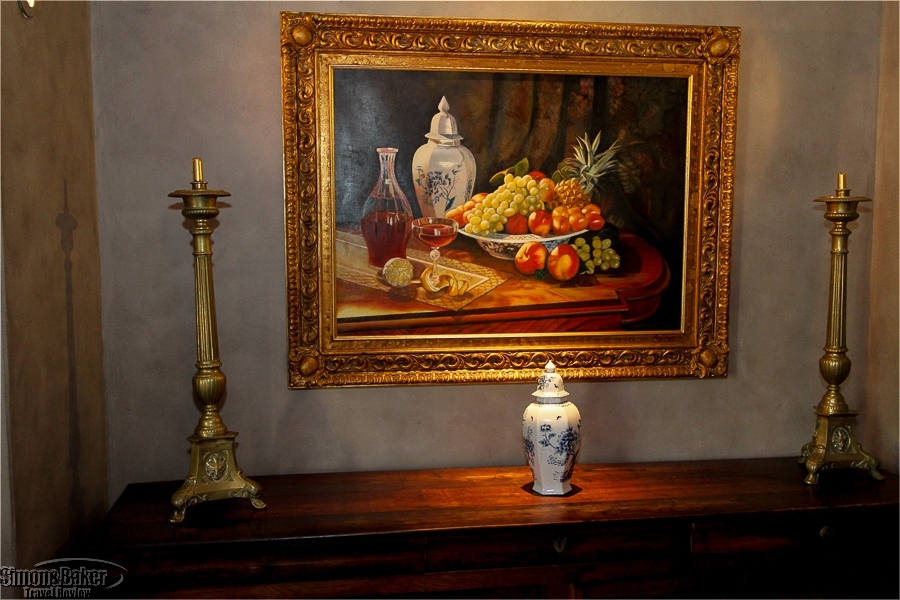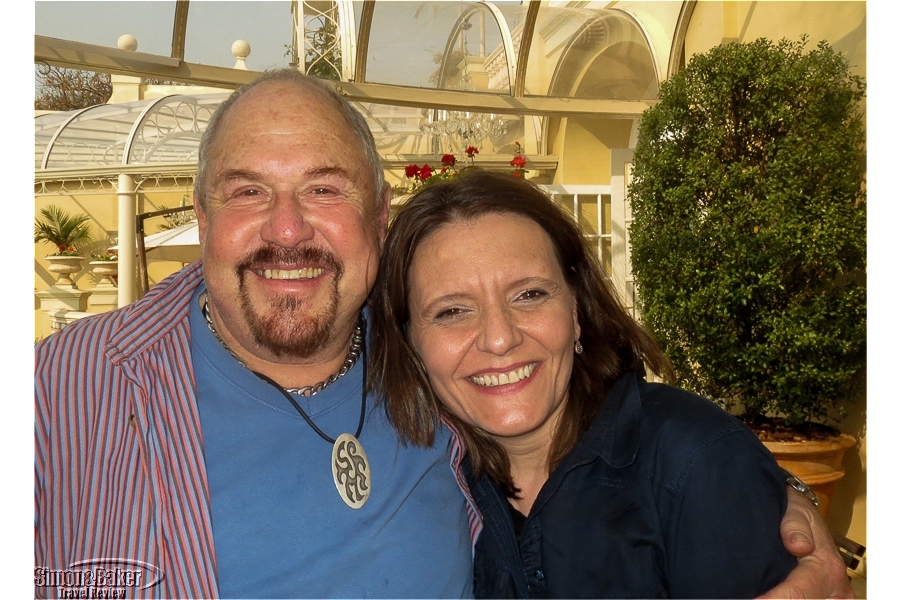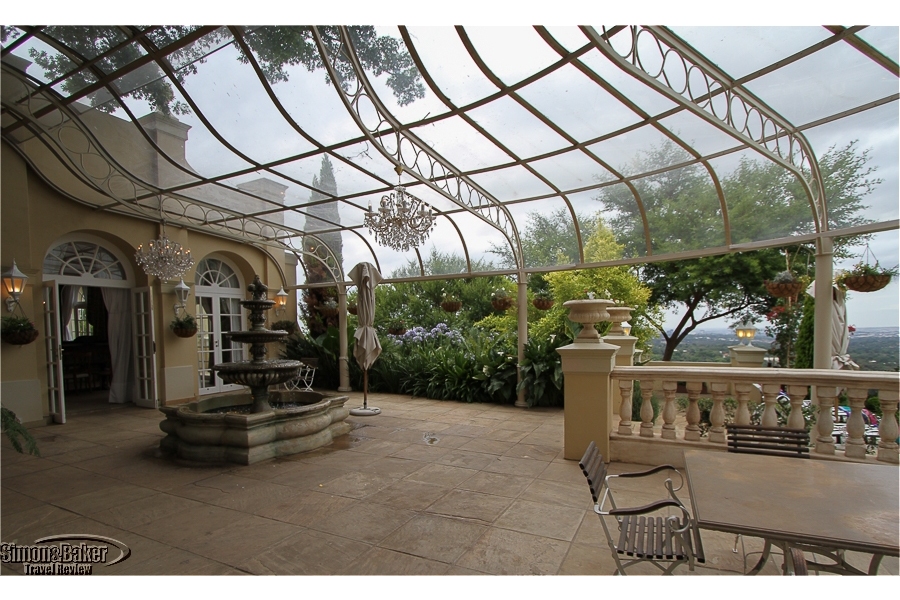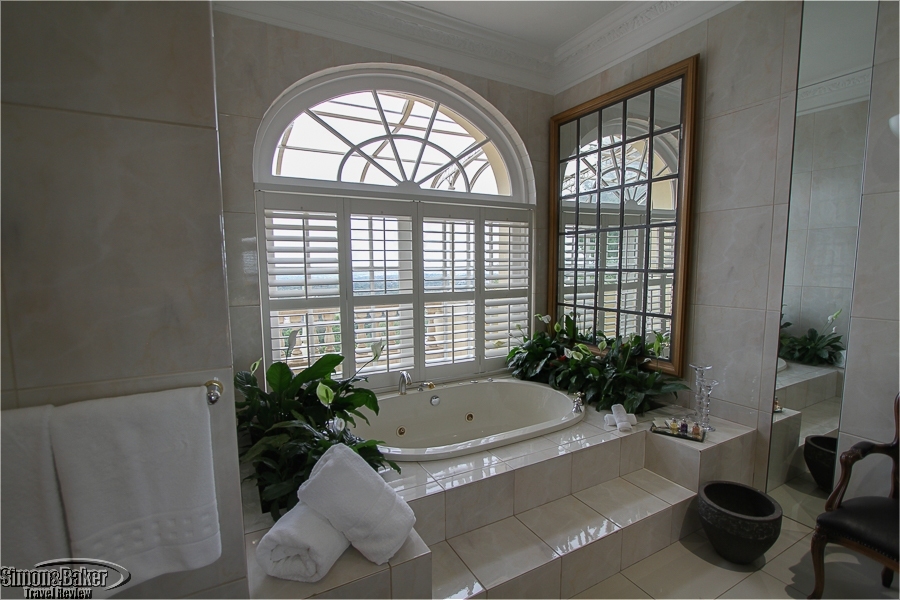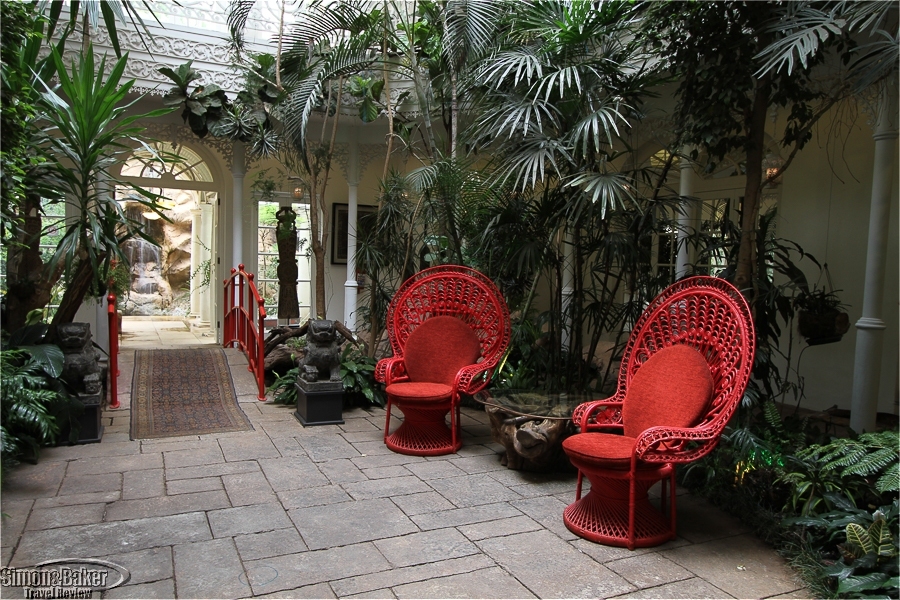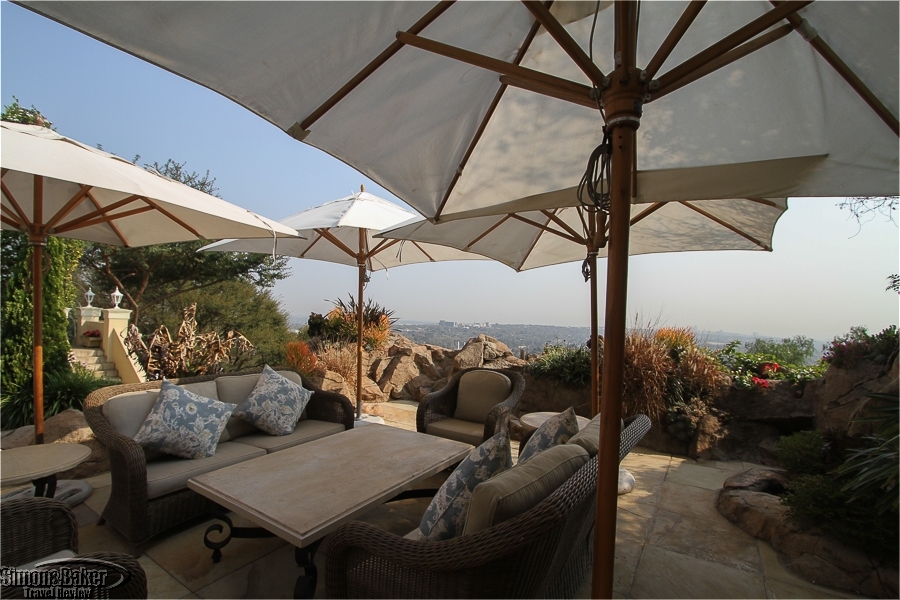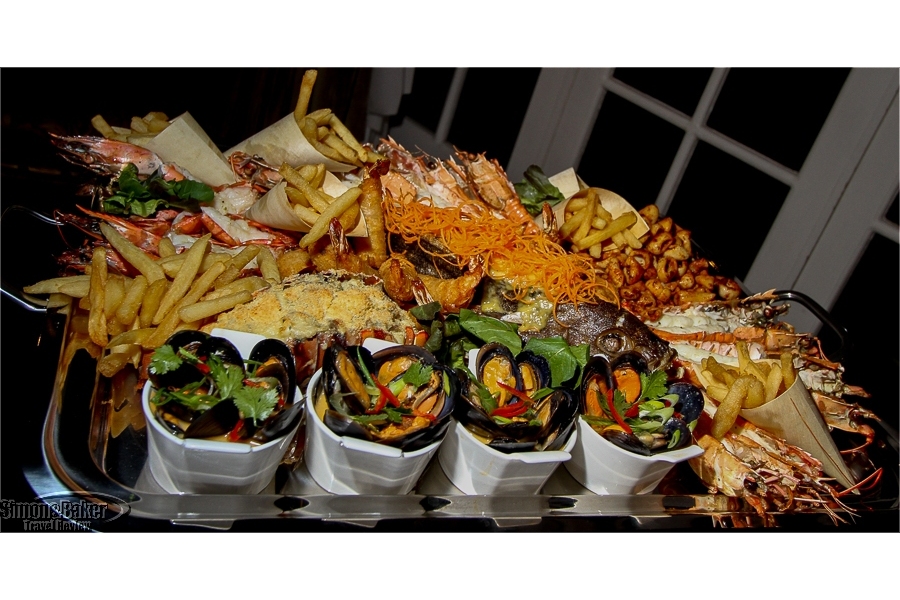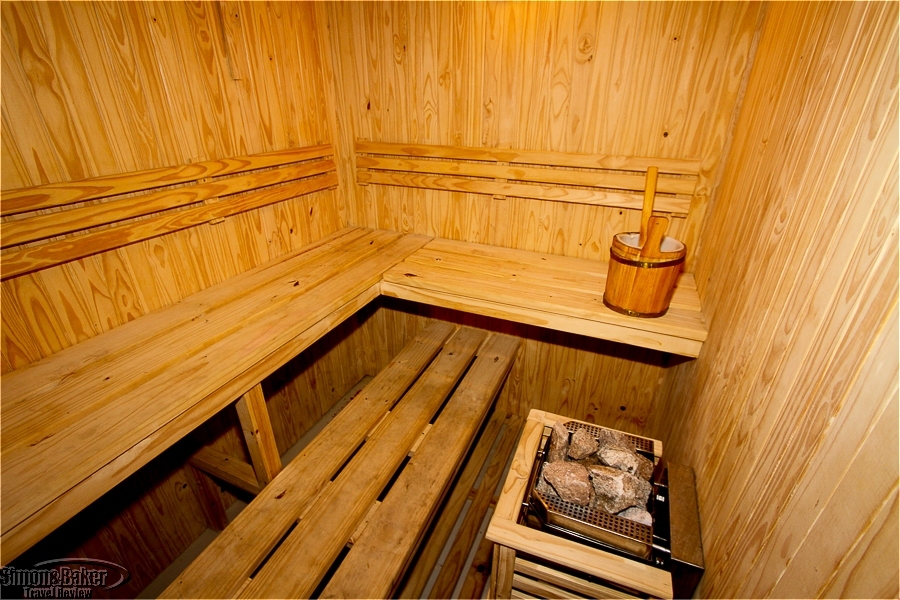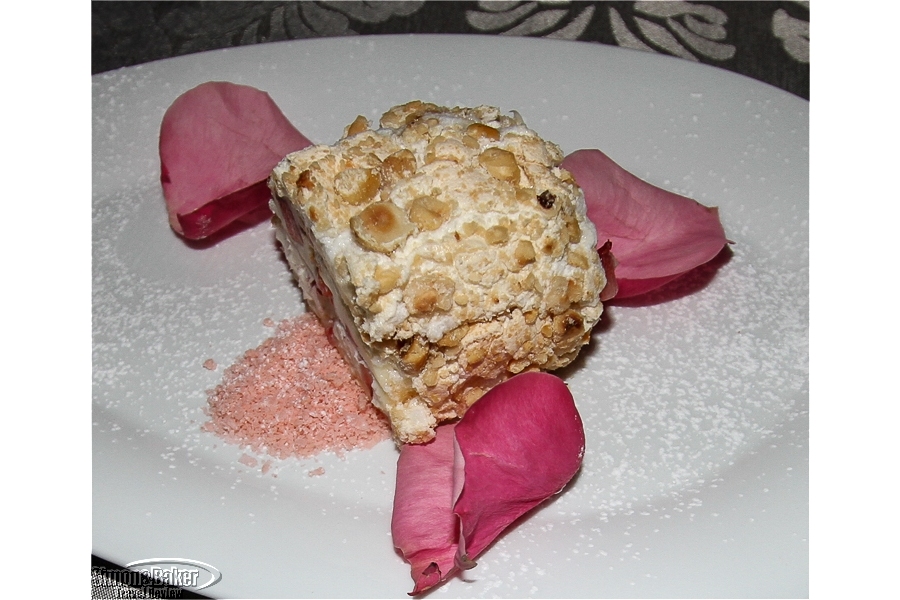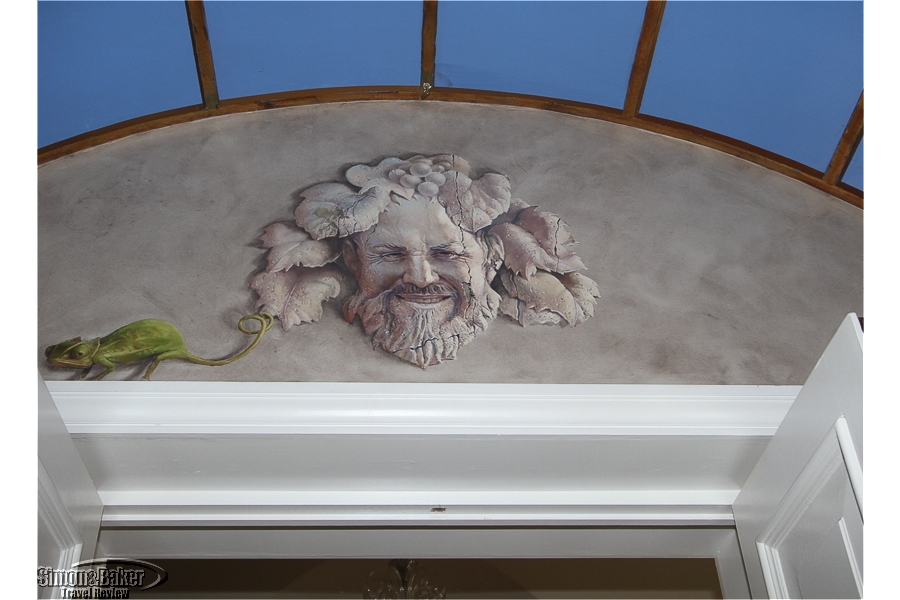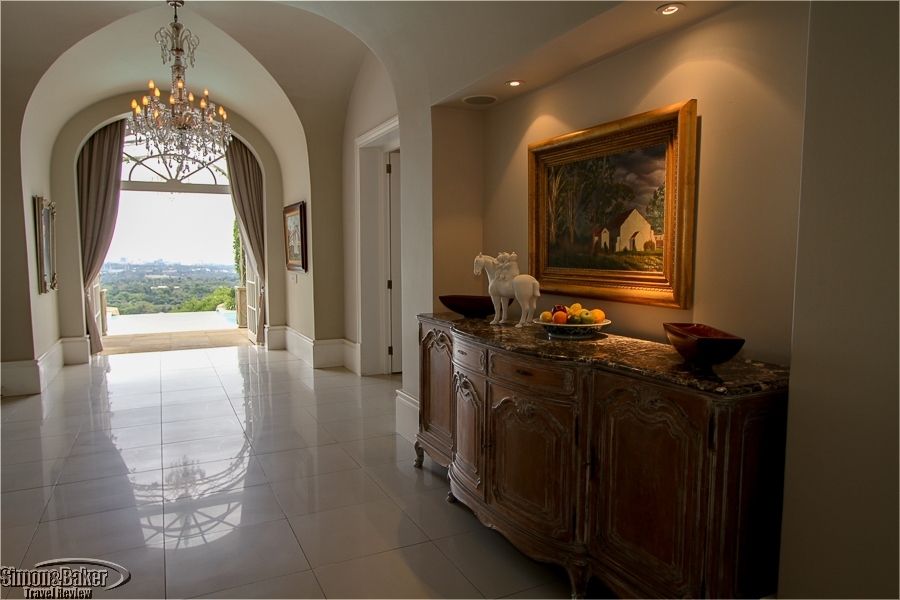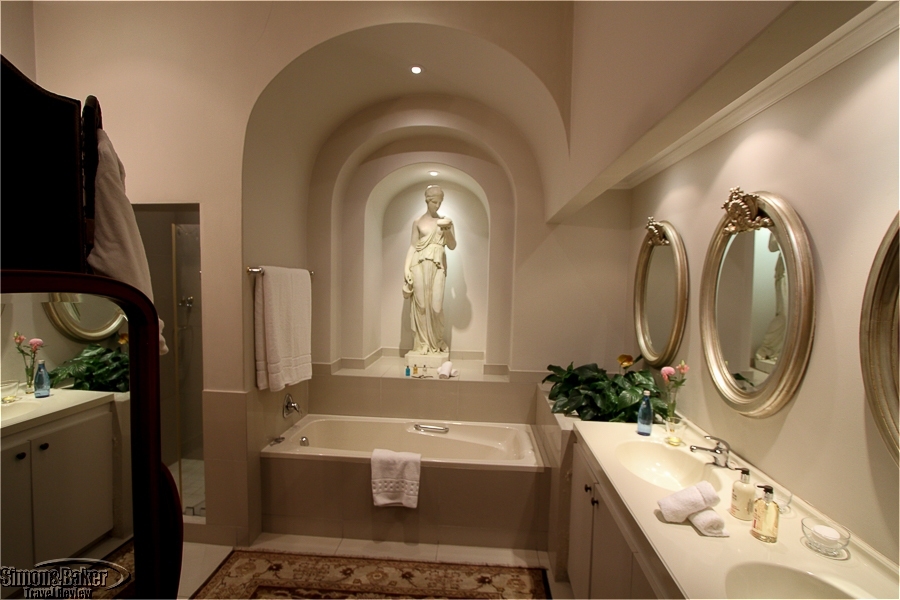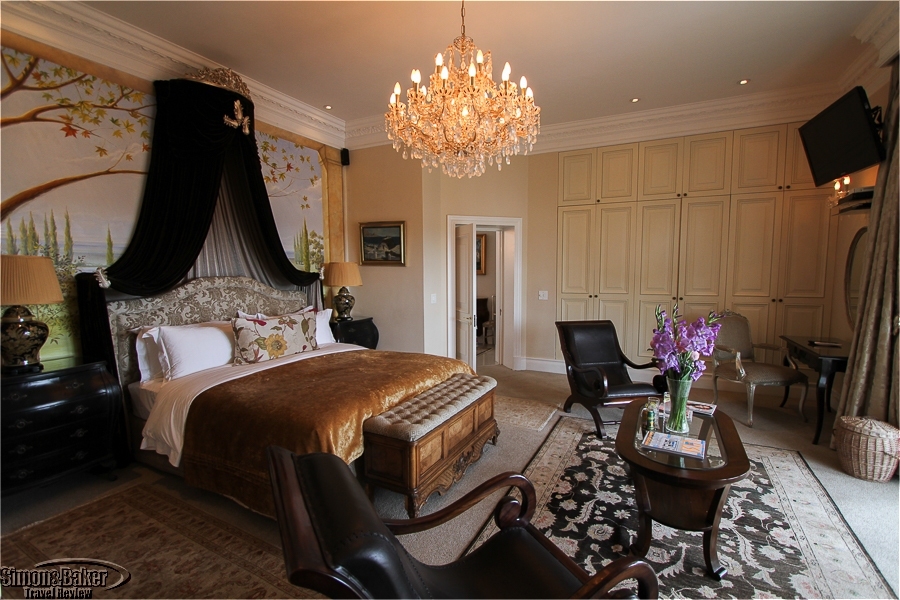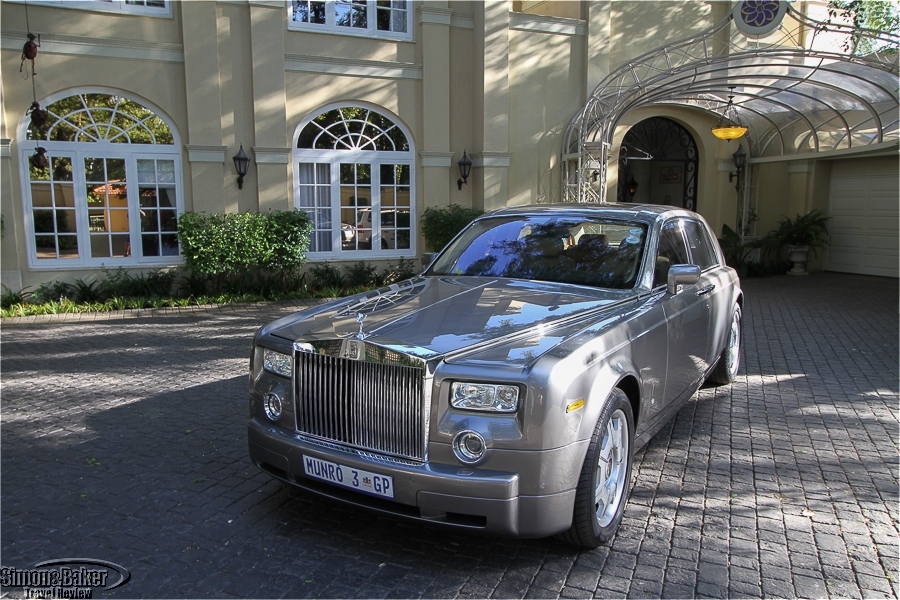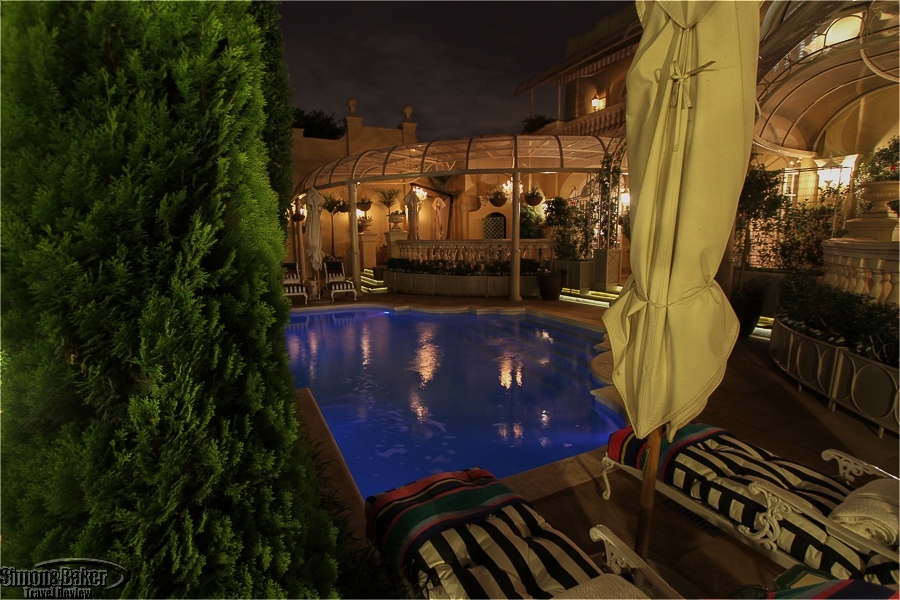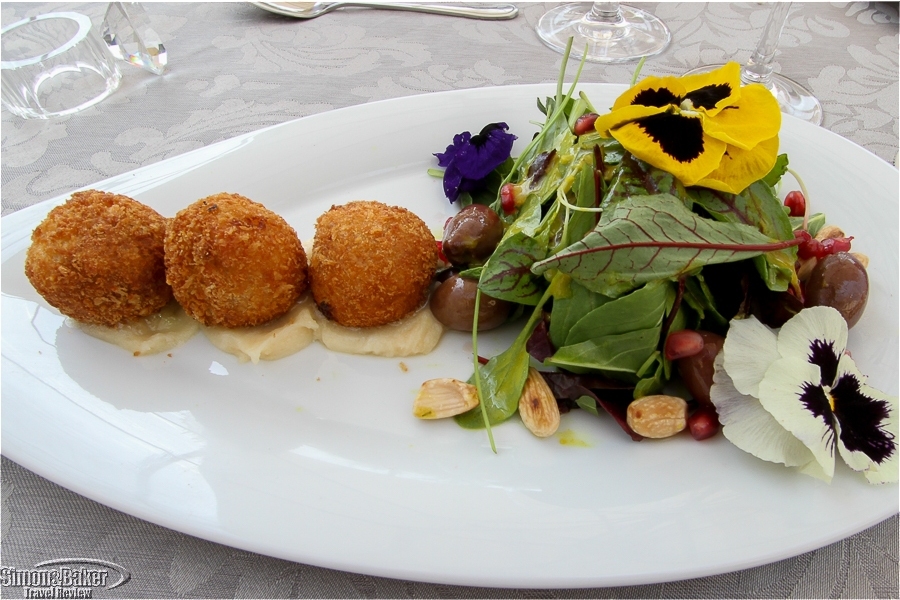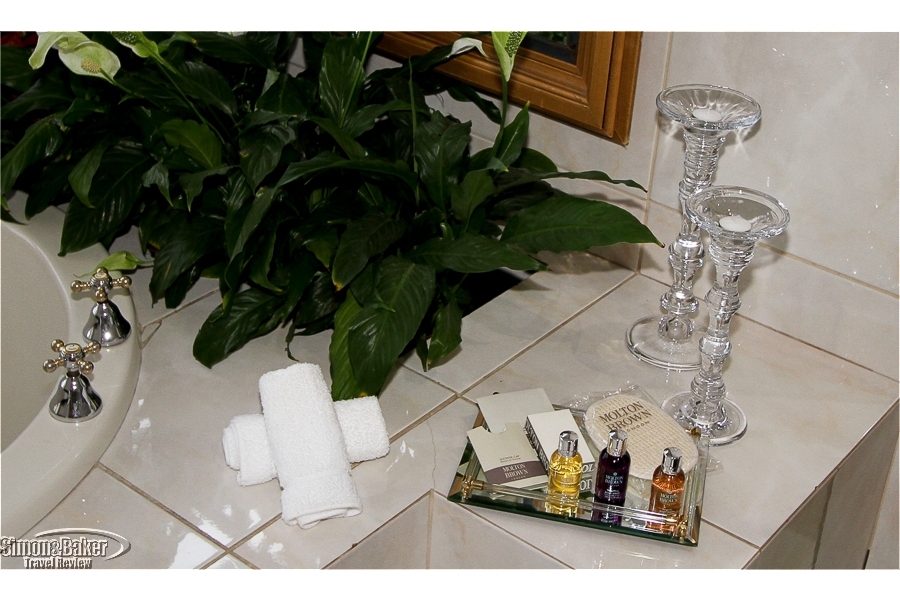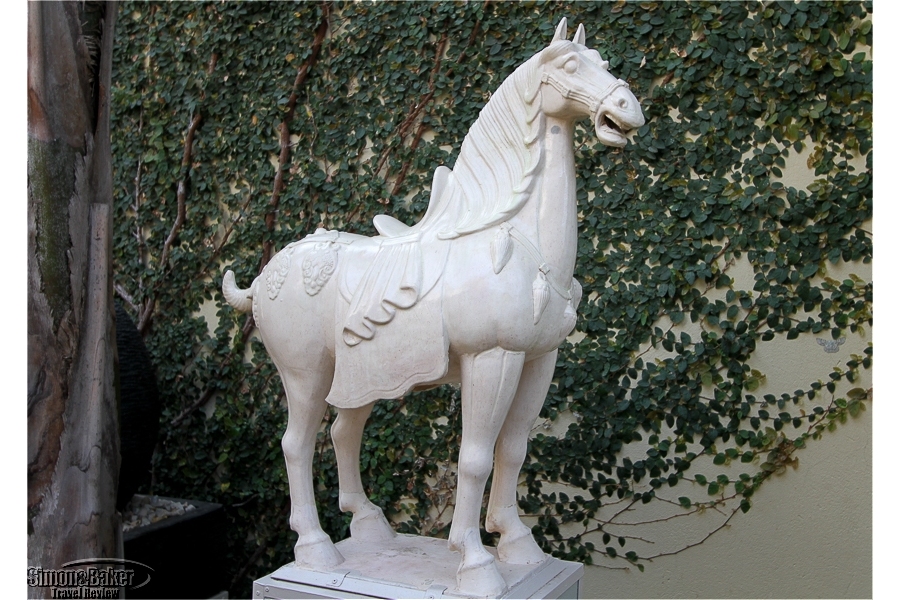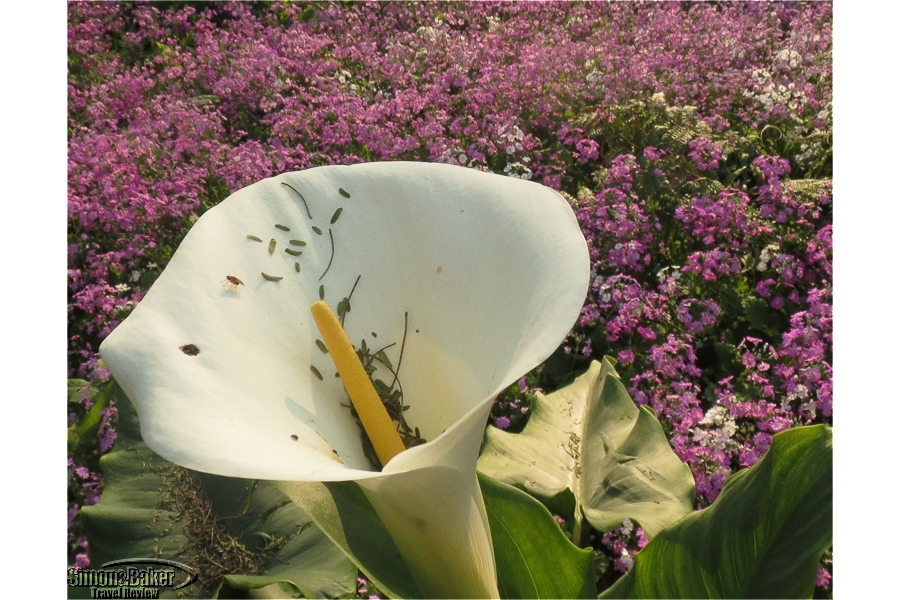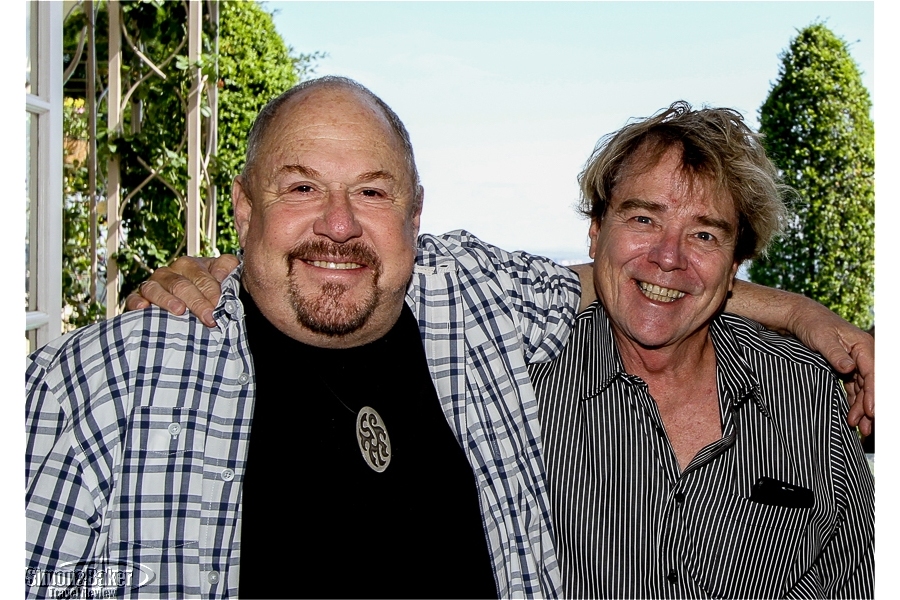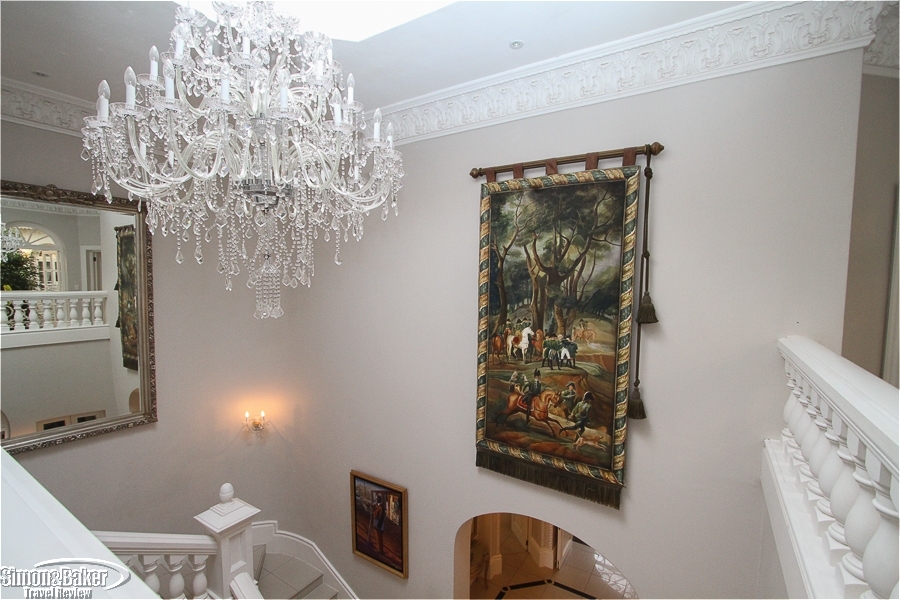 I would not be surprised if this jewel of a property quickly becomes one of Johannesburg's most sought out boutique hotels for those in the know.
Note: The website for The Munro indicates that they are now closed.
Overall Impression
Our stay at The Munro, a five room boutique property in Johannesburg, South Africa, was memorable as much for its luxury features and amenities and stunning city views as for the superlative and warm service we received. Built and designed under the exacting supervision of Mark Kaplan, the property owner and its gracious host, the new hotel shone bright in a city filled with luxury accommodations. From our arrival the property exceeded our expectations. Airport transfers on a distinguished Rolls Royce Phantom set the tone that continued through our stay.
I enjoyed the intimate setting, serenity and early morning birdsong that made me feel as if I was in the country rather than minutes away from the heart of South Africa's most populous city. I fell in love with the views of Johannesburg from the entrance, the property pool terrace, and our first floor rooms. I longed to linger in my comfortable and luxurious 1,200 square meter Presidential Suite with a steam shower, whirlpool bathtub and private sauna.
I could have spent a week recovering from my transatlantic flight or on my return from the deep safari bush in decadent seclusion at The Munro, named for a nearby neighborhood scenic drive. The property's location, elegant decor with water features, quiet corners, lovingly maintained lush interior and exterior gardens, high ceilings, fine fabrics and materials, chandeliers, original art, and pretty flower arrangements peppered throughout were a draw. Its personalized and attentive service and made to order meals (including a seafood feast fit for a king) added to the appeal. The secret is out. I would not be surprised if this jewel of a property quickly becomes one of Johannesburg's most sought out boutique hotels for those in the know.
Children
The property welcomed children over 12 years old.
Class of Accommodation Luxury Boutique Hotel
Connectivity There was complimentary high speed (100 megabytes) satellite WiFi in the rooms and common areas.
General Manager In lieu of a manager the property had an operations consultant, Corinne Harrison.
Handicapped Access No
Length of Stay Three nights
Location In Houghton, an upscale suburb of Johannesburg, South Africa
Owned and Managed Mark Kaplan
Pets Allowed No
Size The two story hotel with five Suites was situated on a one and a half acre property and employed 13 staff.
Year Opened-Renovated The hotel opened in 2015
Lobby and Common Areas The decorative style of the lobby and common areas, designed by the owner, was opulent and eclectic. It had inviting common areas such as a cozy bar, a dining room with wall and ceiling frescoes (including a Bacchus close up in the dining room in the owner's image), a lounge, and a pool terrace with wonderful city views. There were water features and manicured indoor and outdoor gardens. The property featured a broad range of styles such as Indian Raj, New Orleans, Oriental and European. The artwork were originals painted by the owner and his mother, Douw van Heerden, a South African painter, among others. A 17 century Thai Buddha accented the main walkway.
Bathroom
The sunlit spacious bathroom was one of my favorite features of the Presidential Suite. It had lots of mirrors, a separate water closet with bidet and sink, twin sinks, a window side oversize whirlpool bathtub, a glass door steam shower and separate private sauna. There were wood shutters over the windows for privacy and indoor plants by the bathtub.
The bathroom in the Baobab Suite also had twin sinks, a stand alone bathtub with a full size statue behind it, and a shower with a glass door. The bidet and toilet were separated from the rest of the bathroom by a privacy divider.
Rooms
I stayed in the 1,200 square foot Presidential Suite adjacent to the 900 foot meter Baobab Suite assigned to my travel partner. Both were quiet, private and furnished with quality materials. From the ground floor entrance we climbed one floor up an open staircase with a sky ceiling that filled the area with sunlight. A hallway led to three upstairs rooms. Our two rooms, the first ones along the corridor, shared an open terrace facing the pool area, rear gardens and Johannesburg. The temperature in both rooms could be adjusted via air conditioners and underfloor heating.
From the main hallway, a door led to a second shorter hallway and another door which opened onto my suite, decorated in shades of gold and taupe. The suite had interior and exterior space. The interior was divided into three main areas, a bedroom with a walk-in closet, a private dining room, and a spacious bathroom. There were floor to ceiling double curtains on the bedroom and dining room windows, and wall-to-wall taupe carpeting in the interior of the suite, except for the bathroom.
The exterior wide covered terrace was furnished with a table and two folding chairs. The terrace itself ran the length of the building and connected with the terrace of adjacent rooms on either side of the Presidential Suite.
A comfortable firm four poster bed, set on an elevated platform and decorated with rich fabrics, was the central feature of the bedroom. There were recessed lights on the ceiling, matching night tables and lamps on either side of the bed, and convenient light controls within easy reach. A bench at the foot of the bed offered additional sitting space. Taupe and gold armchairs and a glass topped oval coffee table atop a rug formed an impromptu living area facing a flatscreen Samsung television hanging on the wall and a Teac DVD player to one side and the bathroom.
French doors and windows lined both sides of the room. One side faced the city and the other a sunlit and lush interior courtyard. The walk-in closet was behind and to the right of the bed. It housed twin closets with an electronic safe, hanging and shelf space. A dining room with seating for eight was behind and to the left of the bed. A wood table with hot beverage self service amenities was against the wall adjacent to the entrance. There was a vanity and wall-to-wall built-in closet with a mini refrigerator against the back wall.
My partner's room, while smaller, was designed with an eye on style and comfort. It had throw rugs, built-in walls the width of the room on either side, a large bed with fancy fabrics and a garden fresco on the wall behind it. Pretty city view past the terrace drew our gaze. A chandelier hung from the center of the room above a bench and a small sitting area similar to the one in my suite.
Food and Restaurants
Meals were plated, custom made per guest dietary preferences, and served at the time of our choice. For breakfast, there was yogurt and granola, fresh sliced pear, strawberry and pineapple, sauteed mushrooms, onions and tomatoes, three big sausages, three bacon slices, homemade watermelon and ginger preserves, muffins and two slices of cinnamon bread, ham and roast beef slices, fruit juice, coffee or tea.
For lunch there was a salad with greens, edible flowers, almonds, pomegranate seeds, and fried egg balls. For mains there was a choice of steak and Scottish salmon wrapped in Parma ham, atop delicious fries, steamed baby carrots, snow peas, and mashed potatoes. For dessert we had strawberries with cream filled cannelloni in an herb sauce. At snack time, there was popcorn, nuts and homemade biltong South African dried beef.
For dinner, we had a rich and delicious grilled seafood platter with mussels, fish, calamari, prawns, langoustines, and South African lobster. It was served with French bubbly and fries. For dessert there was chocolate fondant with a side of fresh fruit (grapes, Cape gooseberries, blackberries and raspberries).
Amenities
There were many luxury amenities such as winter and summer cotton robes, Molten Brown liquid soap and body lotion in 200 milliliter plastic bottles, shower cap, loofah, Charlotte Rhys toiletries (100 milliliter hair and body wash and foam bath in the same size), cotton swabs and cotton cleansing pads. There were complimentary fresh apples, Sally Williams nougat (cranberry and almond flavor) at turn down, hot beverage service in the room with Nespresso machine and coffee capsules, tea bags, and mini refrigerator stocked with soft drinks and Surgiva still, and sparkling water from Italy in 500 milliliter glass bottles. There were electronic safes, turn down service, complimentary WiFi, pressing service, and same day dry cleaning.
Facilities There was a cozy bar, pool terrace, sitting area, and indoor and outdoor gardens.
Pool There was a 30 square meter rim flow pool with a maximum depth of 4 meters in the deep-end as well as several lounge chairs and lawn furniture spread around the pool terrace.
Other
The hotel followed Healthcare Accredited Certified Programme (HACP) guidelines for cleaning and operational procedures. The property was a finalist for the 2015 World Luxury Hotel Award.
In an effort to reach like minded individuals the property relied on a word of mouth campaign for promotion. In lieu of a phone in our rooms Susan provided us with call buttons to reach her. To make a phone call it was necessary to go downstairs as there was no phone reception in our first floor rooms. With advance notice it was possible to have airport and special event transfers in the property's pristine looking 2010 Rolls Royce Phantom.
Cleanliness
Excellent
Date of Review November 2015
Reviewers
Article by Elena del Valle
Photos by Gary Cox
Service Our rooms were serviced twice daily. Susan, who looked after us during our stay, always had a ready smile and a can do attitude. The service in general was personalized and outstanding.
Would You Stay There Again? Yes
Contact Information
Address:

The Munro Boutique Hotel
63 Saint Patrick Road
Houghton 2198
Johannesburg, South Africa

Phone:
Website:
Email: