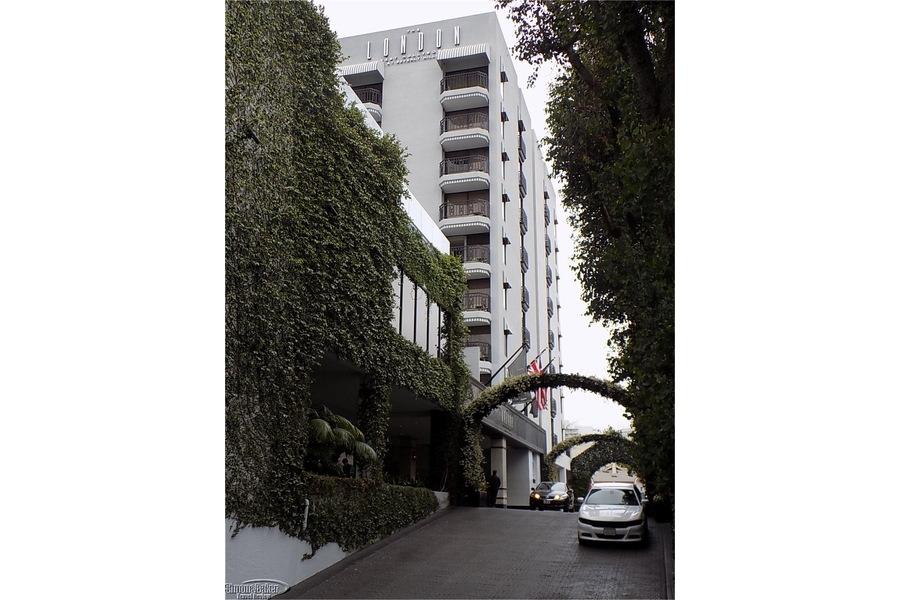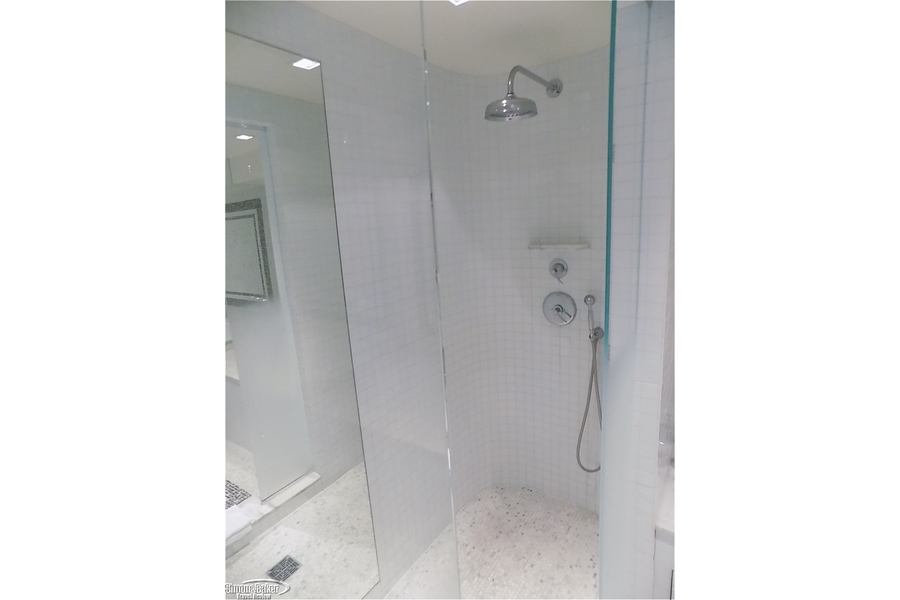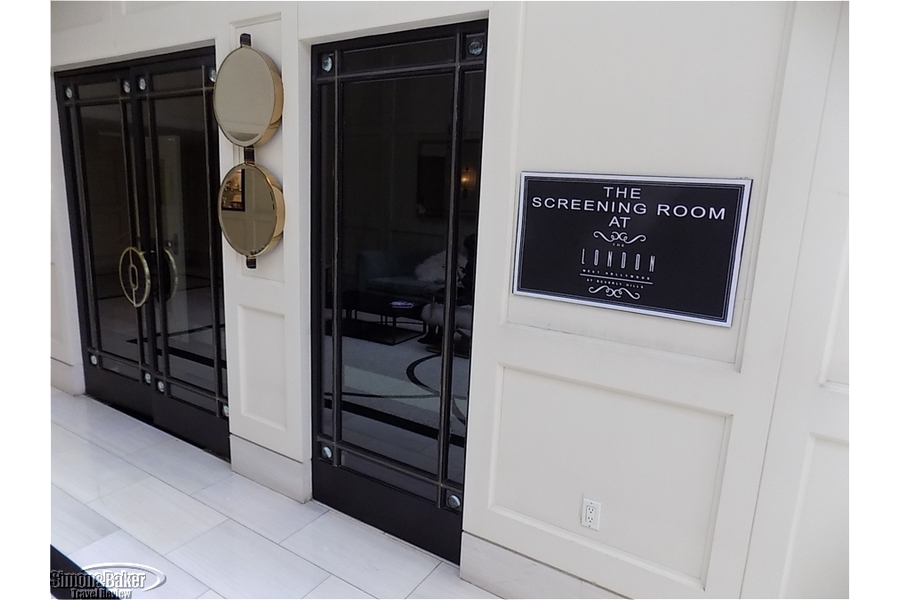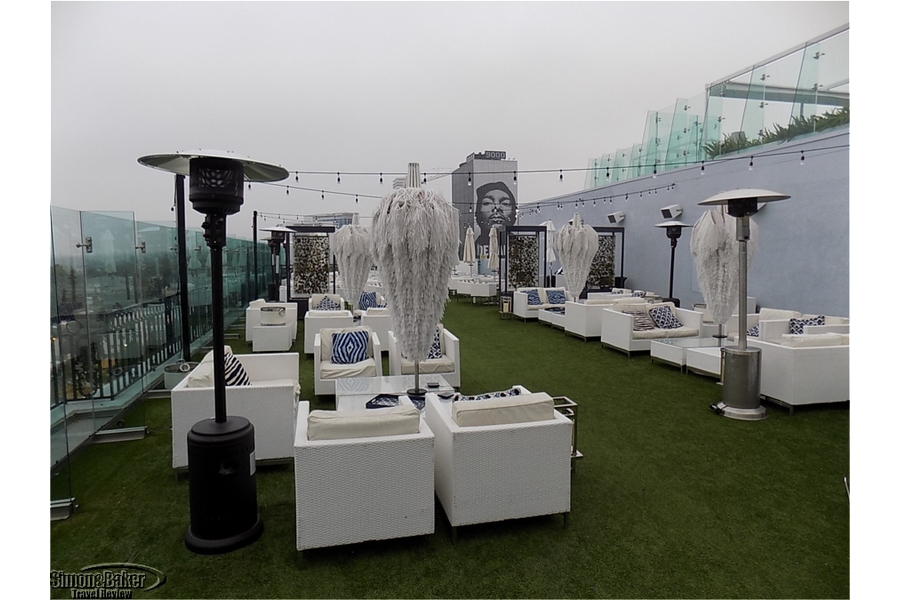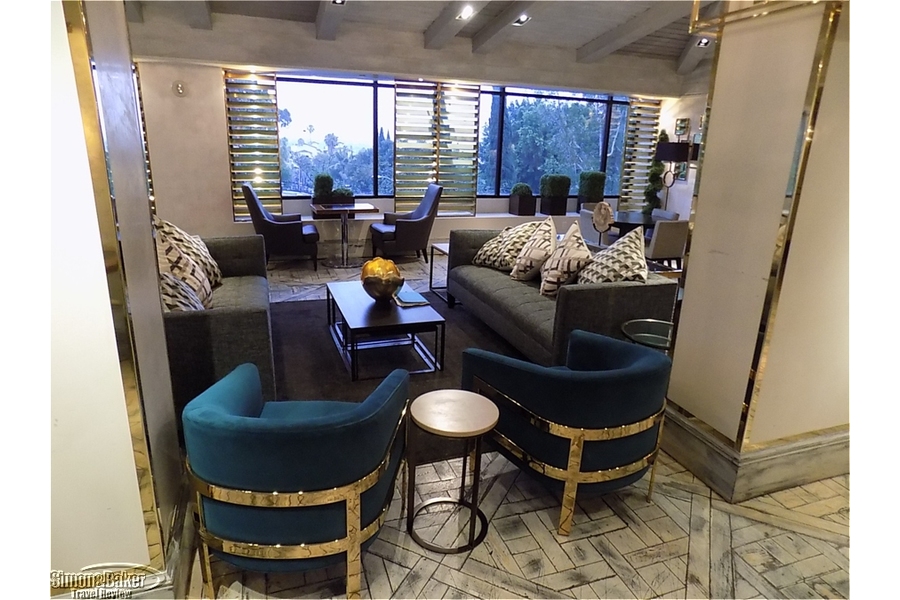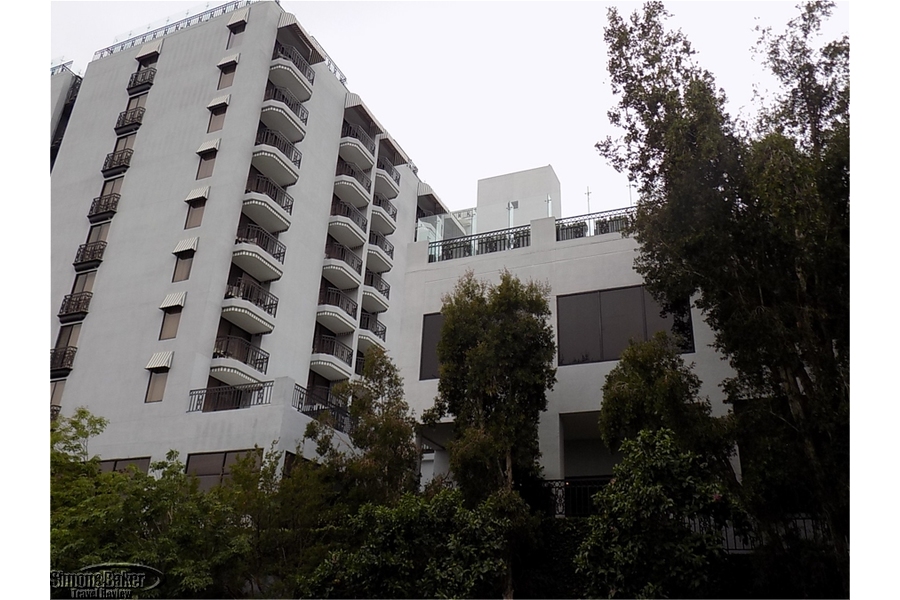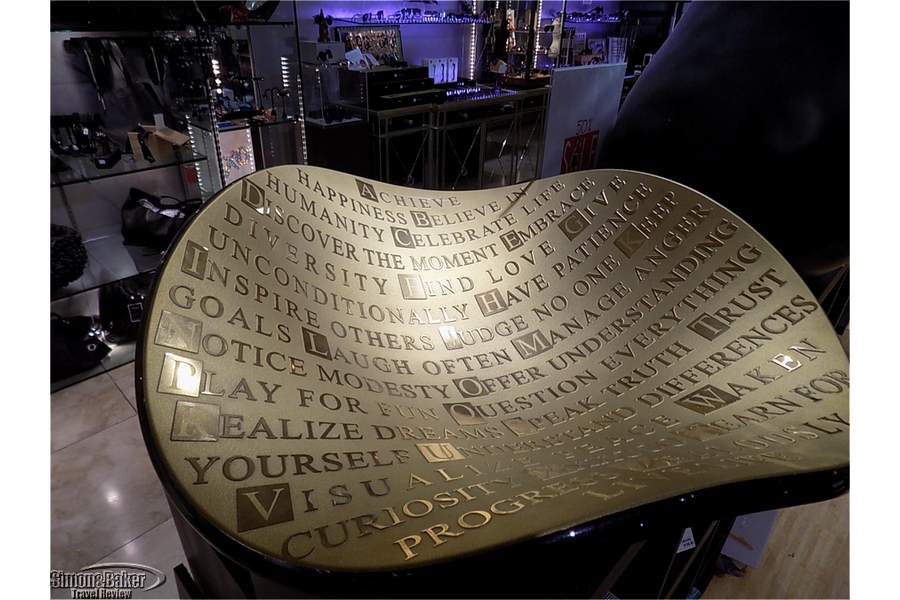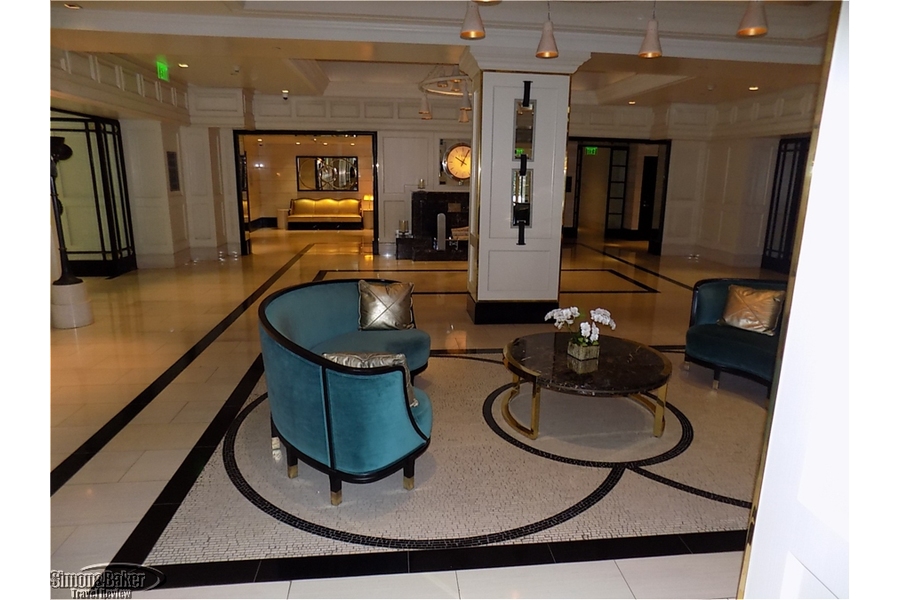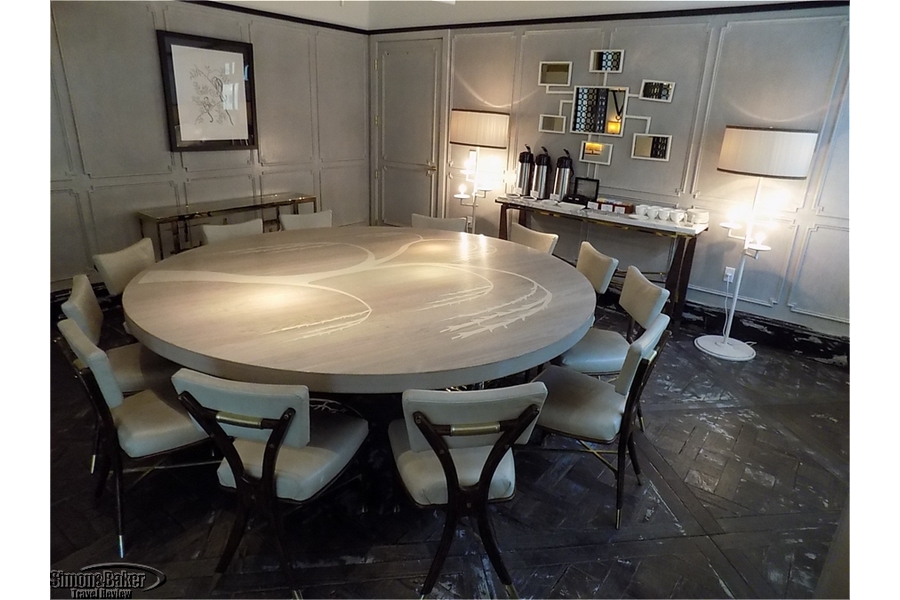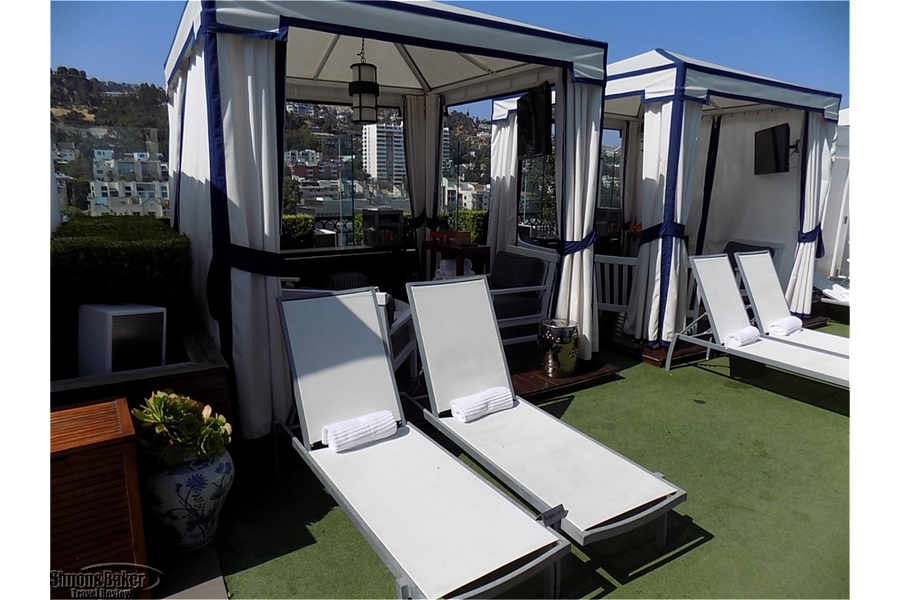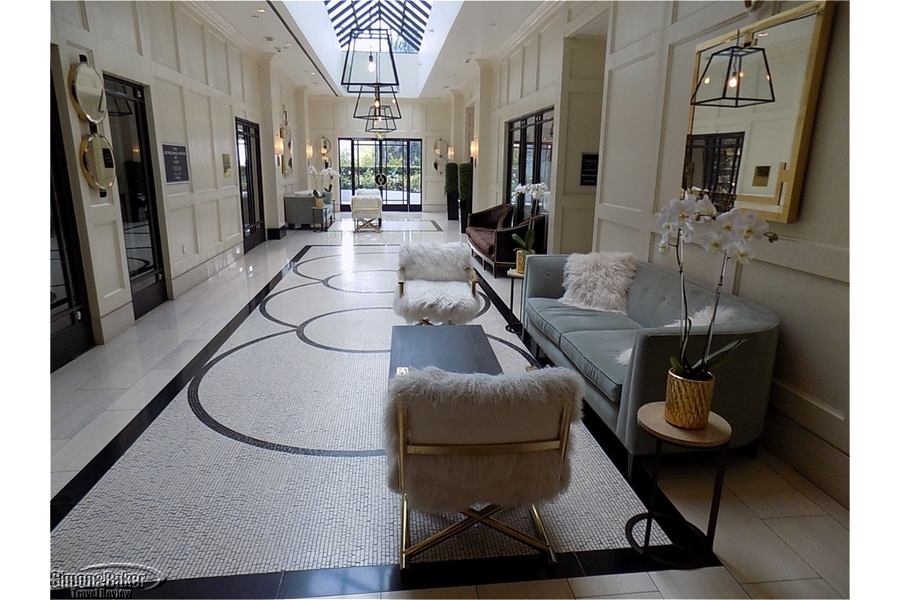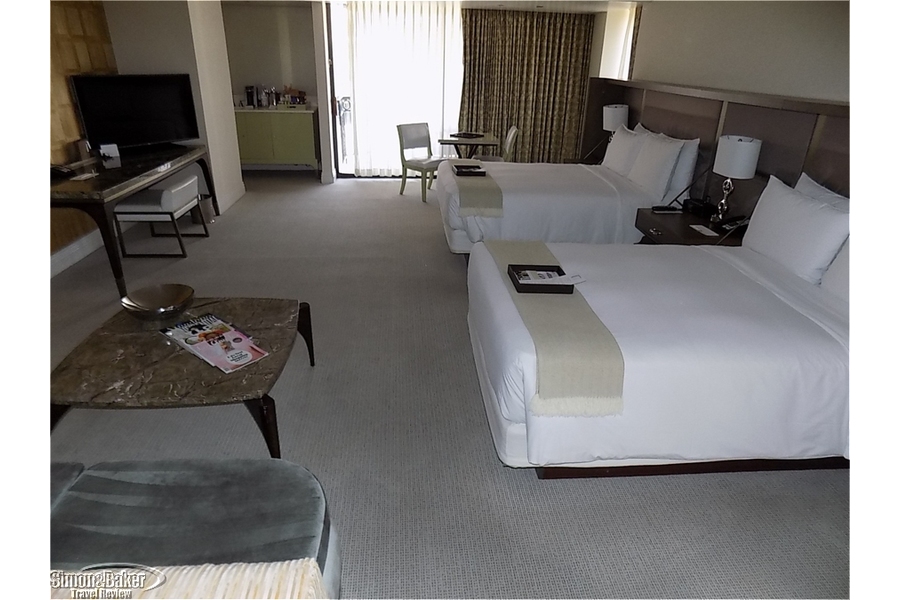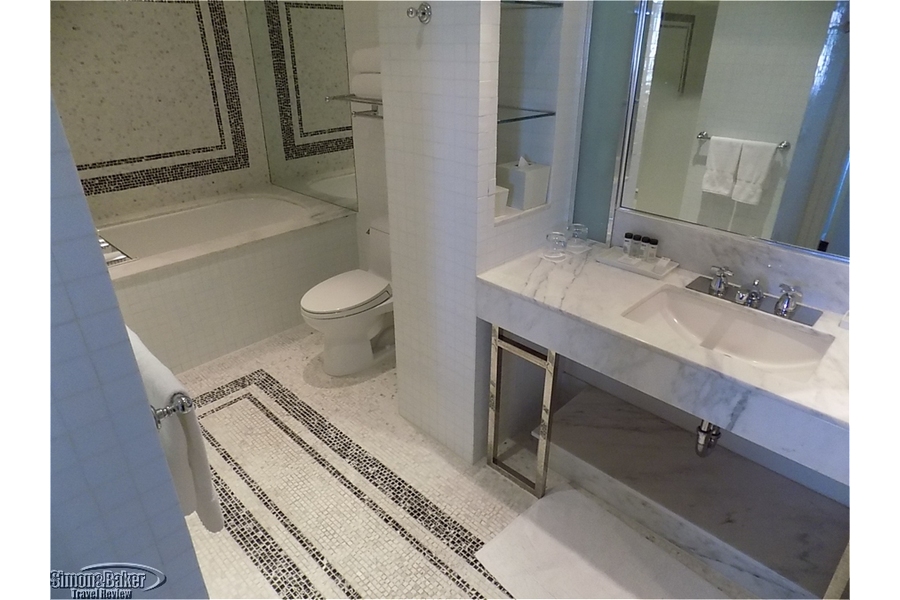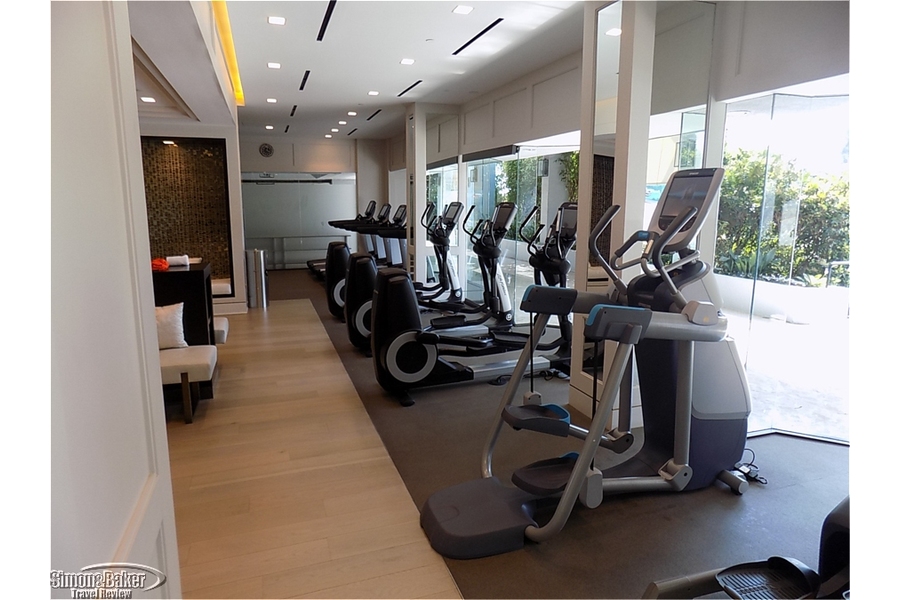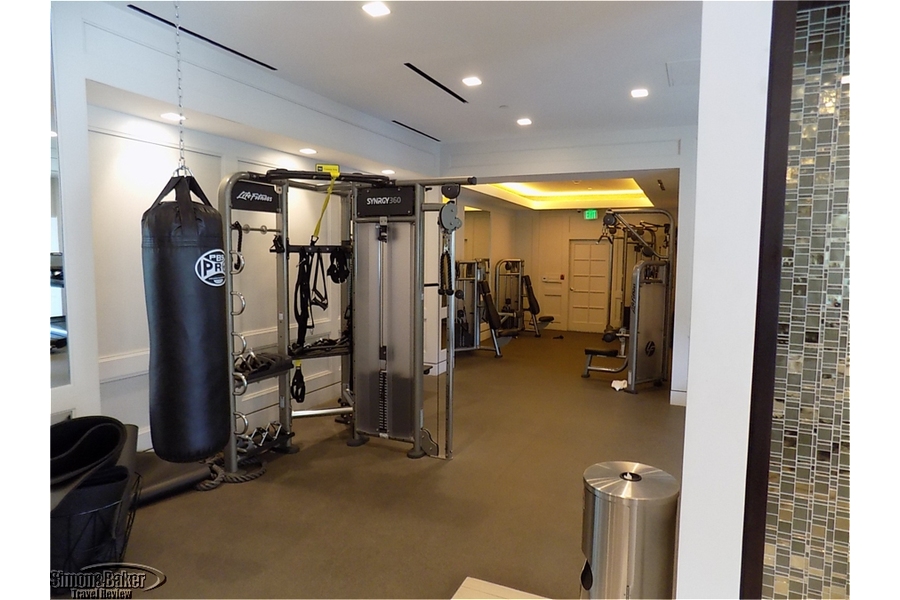 We liked the hotel's beautiful redesign, our 725 square foot Vista Double Suite, spectacular rooftop views, and outstanding (and safe) location.
Overall Impression
One of the first features we noticed about The London Hotel West Hollywood At Beverly Hills in Los Angeles, California was its convenient location just off the Sunset Strip and within a short walking distance from legendary nightclubs and popular restaurants. The newly acquired property completed a $27 million makeover and renaming. As West Hollywood residents, my wife and I are familiar with the hotel's neighborhood. We recently spent two nights discovering the re-branded and remodeled property.
It was clear from the beginning of our stay that the renamed hotel was intent on attracting a more sophisticated traveler and lifestyle connoisseur than the previous owners had been. The new management had turned the one-time notorious property into a glamorous Hollywood star. We liked the hotel's beautiful redesign, our 725 square foot Vista Double Suite, spectacular rooftop views, and outstanding (and safe) location.
Children
The London Family Program included a special children's menu, a welcome gift of Paddington Bear finger puppets, kid-size plush bathrobes, resources for toys and books, as well as salon offerings for Mommy and Me and Daddy and Me.
Class of Accommodation Luxury hotel
Connectivity Complimentary high-speed WiFi and wired connections in rooms and WiFi in common areas.
General Manager Jeffrey Kulek
Handicapped Access There were suites that met the guidelines of the Americans With Disabilities Act in the Vista and Crown categories, according to a representative.
Head Concierge Sarah Dandashy
Length of Stay Two nights
Location It was 11 miles from Los Angeles International Airport (we allowed an hour in either direction because of traffic and airport construction). It was outside Beverly Hills on the border of Beverly Hills and Hollywood Hills, where so many celebrities and entertainment executives live. It was a block south of the Sunset Strip, within walking distance from the upscale restaurant and shopping area of Sunset Plaza. It was also a brief drive to Rodeo Drive, the Pacific Design Center, The Grove and Farmers Market, TCL Chinese Theatres, Century City, Universal Studios Hollywood, Getty Center, and the Hollywood Bowl.
Owned Northwood Investors LLC
Pets The London Hotel had a symbolic bulldog mascot named Garbanzo as part of its theme, appearing as sculptures and gift items. There was a $100 non-refundable deposit per pet stay, plus $20 a day in cleanup fees. We saw half a dozen dogs while we were there. West Hollywood may be the dog capital of the world, with every kind of imaginable service offered by a myriad of small companies, as well as indoor playgrounds and resorts. This was in large part because 40 percent of residents were gay, according to the city, and companion animals were popular with the community, with many visitors coming in for special events (the HBO series The L Word about local lesbians was set here).
Size The hotel had nine stories in a building that occupied all but the driveway on 2.6 acres. It had 226 rooms and employed 300 (estimated).
Year Opened-Renovated It opened as the Bel Age in 1985 and was bought by the Wyndham chain, which made it famous as the setting for many scenes in the prime time teen soap opera Beverly Hills 90210 (1990-2000). The Blackstone Group bought it and closed it for renovation in 2007, reopening in 2008. It was purchased by the current owners in 2014, who added a floor of rooms, completely redesigned the look, added amenities, changed the restaurant, and upgraded service.
Lobby and Common Areas
The redesign by the David Collins Studio was striking in the lobby. Everything gleamed, with white marble floors inset with black-and-white handcrafted mosaic tiles. There were a few black-and-white photos on the lobby walls of the inside of cathedrals, emphasizing geometric designs, but little art throughout the hotel in keeping with its minimalism, a classic look to keep it from becoming dated. The few stylishly modish (not over-stuffed) blue couches, low marble tables, fireplace, and clock prevented the lobby from seeming cold, while keeping most of the space open.
To the right of the entry was the check-in counter managed by Ellie Goneva. Will answered our questions about the property and assisted us when we had trouble using our key in the elevator. When we later mentioned that an item was missing in our mini refrigerator when we arrived and there were no ingredients to make coffee, asking not to be charged for them, he went further, comping us two cocktails on the rooftop, a sign of empowering front line employees to make smart service decisions. Next to the front counter was the concierge desk, staffed by half a dozen, some of whom who answered our most obscure questions. They provided us with restaurant recommendations at nearby Sunset Plaza.
The foyer to the left of the lobby led to the Boxwood at the London restaurant, as well as the lounge, gift shop, salon, and screening room. The foyer had the same type of floor as the lobby, with padded couches and white-shag-covered chairs around low black tables. There was coffee and tea in front of the Boxwood before it opened each morning. It was open for breakfast, lunch, and dinner, and also served meals on the roof and in the neighboring lounge (there was a bar at the entry to the restaurant and on the roof). The restaurant and the bistro lounge (called the Sitting Room) had beautiful wooden floors; the Boxwood had blue and red padded chairs and long seats, while the bistro featured overstuffed blue and pale green chairs and couches. The bathroom, with black and white tiles, was one of the most beautiful we had ever seen. The Screening Room had 110 seats for movie premieres and special events. The independently-operated Alex Rodan Salon offered hair styling, nail, and beauty services. The Alex Rodan Gift Boutique had unusual high-end items, such as a one-of-a-kind wood burl bowl and a large golden bowl engraved with optimistic words and phrases.
To the right of the lobby were conference rooms. The hallways elsewhere in the hotel were softly-lighted and had a light gray and noticeably padded rug with the design of a brown labyrinth and multicolor (beige, tan, light green, or pale yellow, sometimes with paisley or abstract patterns) wallpaper. One final touch we experienced for the first time anywhere was a subtle flowery signature scent throughout the public areas.
Hampton Court, accessible from the third floor, was an outdoor multilevel event space with trees and white roses, artificial turf, a giant chess board with movable pieces for those who wanted to play. On the rooftop were the pool, private cabanas, a bar, Boxwood's rooftop restaurant, lots of outdoor couches, chairs, and tables shaded by large umbrellas, games like Giant Jenga, and live entertainment on Wednesday evening and at Sunday brunch.
Bathroom It had two features by Waterworks that stood out immediately. One was the deepest tub we had ever seen at 19 inches. With a width of 28 inches and length of 59 inches, it could hold 136 gallons of water. The walk-in shower with a 7-foot-tall mirror was 4 feet wide and 7.5 feet long, with a power showerhead at one end and a rain showerhead above at the other, adjacent to a handheld showerhead. The floor was inlaid with the black-and-white tile. There were oversize towels, a deep sink, a Conair 1875 hair dryer, and a better-than-most makeup mirror (it is rare to find one that provides enough light to do proper close-up makeup, just as there never seem to be combs, brushes, floss, or toothbrushes).
Room
We stayed on the fifth floor in Vista Double Suite 406, designed by David Collins and Richard Design with an  open plan of 725 square feet (68 square meters). It seemed spacious, even with two double beds, which had comfortable mattresses and down and synthetic pillows.
The staff changed linens (350-thread-count Italian Fili D'oro) on arrival and every third day to minimize impact on the environment, unless otherwise requested (towels left on the bathroom floor were changed daily). The room was immaculate (we allowed cleaning once, but refused turndown service). Sandra, my wife, thought the air was "perfect," neither seemingly heated nor cooled. The light gray carpet was noticeably padded and easy on our feet. The wall across from the beds was of bleached oak and mirrors. Double drapes allowed in some light when one was open, and blocked light completely when both were drawn. The lighting was pinpoint, which we found inadequate at times.
The closet in one corner was spacious, with six of each of three types of padded hangers and many drawers in the neighboring closet. There were tables and lamps beside and between the beds, with an iHome in the middle to plug iPods, iPads, or iPhones. There was an L-shaped, silver-gray and white sofa around a low glass table with home decorating and urban lifestyle magazines, while near the balcony two chairs were around a game table with a tic-tac-toe set. The desk was a single marble slab without legs, a low chair beneath it, and above was an LG LED flatscreen television 42 inches wide by 24 inches tall. There were devices in the closet to connect iPads and laptops to the television. A DVD player was available on request. Several phones were available and the wake-up calls came from a live person, rather than an automated system. The kitchen niche had a deep sink. There was a detailed Logistics booklet to help visitors know what there was to see and do in the area and how to get there.
Other than the shower and the soaking tub, the most unusual feature about the room was the balcony (which the hotel called a terrace). It was designed for privacy and space, with a cover, a couch, and a small table to hold drinks and snacks. A sign on the wall let guests know that any noise after 9 p.m. was a violation of an agreement with neighbors and could result in the guest not being allowed to return (a remarkable show of good citizenship in an industry in which bad behavior by guests tends to be indulged to the detriment of nearby residents). The view to the north was of Hollywood Hills, where many celebrities and entertainment industry executives lived, some office buildings and lots of trees, as well as the legendary music venue the Viper Club. There was a large window on the southeast side with an overview to the distant south, including the massive red-and-blue Pacific Design Center, which had every kind of home décor line and service. Despite being near a nightclub area, the room was remarkably quiet, thanks to the multiple window panes and good wall insulation.
Food and Restaurants
The new Boxwood restaurant under Chef Anthony Keene sought a reputation for pairing British classics with California flavors. We are natural food vegetarians, so not the best ones to judge the cuisine, but we enjoyed lunch, especially the open-faced omelet with avocado, roasted sweet potatoes, and butter lettuce (presented with a pretty design). We also liked the fresh mozzarella pizza with kale, pistachios, tomato, and mushrooms, the black forest cake, and pumpkin creme brulee, as well as the green tea and iced Brazilian monoarabica coffee.
The complimentary breakfast included regular coffee, one type of granola (good and not too sweet), a few breads, meats, and cheeses, plenty of fruit (fresh and dried), three fresh-pressed juices. We liked that almond milk was available, a welcome addition not only for vegans and the lactose intolerant. For those who prefer sugar alternatives there was Truvia (stevia and erythritol).
Amenities
The room closet had two luxurious, cotton-lined bathrobes (purchasable for $200 each), an Elsafe, a commercial Hamilton Beach iron and half-size ironing board (a full one was available on request). Toiletries in the bathroom were 3.5 ounce bottles from Bigelow Apothecary. On top of the mini refrigerator were beverages and snacks for sale. A front desk staff person gave us complimentary house brand spring water in refillable bottles when we checked in. Also for sale was a Romance Kit for $8.50 (condoms, massage oil, breath mints, and other items). The refrigerator was stocked with beverages for sale. Ice could be had from room service. There was also a Keurig coffeemaker and a selection of teas. At the entry to Boxwood and the Sitting Room there were complimentary copies of the
The New York Times
,
The Wall Street Journal
, and
Los Angeles Times
. Personal trainers were available for hire at the fitness center.
Facilities In addition to the Boxwood and the salon, there was a 24-hour business center and a new 2,000 square foot fitness center on the first floor (with four treadmills, three elliptical machines, two life cycles, upright bicycle, recumbent bicycle, octane machine, free weights, heavy bag, high intensity internal zone, TechnoGym Kineses Station, and Synergy 360T Combo).
Pool The heated rooftop pool was surrounded by four private cabanas for six (for rent in six hour blocks), sun decks, many chairs and chaise lounges. The pool was 15 feet wide, 18 feet long, and 5 feet deep at one end and 3 feet deep at the shallowest end. Sunscreen was available poolside at no charge with a choice of 30 or 50 SPF.
Service The room was serviced twice daily
Conference Facilities
The Kensington Ballroom was 3,965 square feet (368 square meters) and could accommodate 400 for a reception and 250 for dinner and dancing (there was also an adjacent hallway with 1,241 square feet or 115 square meters of space). The Metropolitan Suites held 50 for reception, 120 for dinner and dancing. The Hampton Court was 6,850 square feet (663 square meters) large and appropriate for outdoor events, where 500 could fit in comfortably for a reception, 300 for a ceremony. The Penthouse, with 11,000 square feet (1022 square meters), could hold 400 for receptions, 250 for dinner and dancing. Boxwood restaurant could be rented for 125 at a reception, 50 for dinner and dancing. The Sitting Room had space for 125 at a reception, 50 for dinner and dancing. The Screening Room had 110 plush seats and there was an adjacent salon for cocktails prior to the screening. Rooftop West had space for 400 at a reception, 250 for dinner and dancing. The Pool Deck had room for a reception for 400, 250 for dinner and dancing.
Other The London Hotel was one of only two in West Hollywood to receive the AAA Four-Diamond rating in January 2017 (none received Five Diamonds). There was an 11,000 square foot (1,022 square meters) penthouse. The remaining rooms ranged from 750 to 2,200 square feet (70 to 204 square meters), named, in approximate order of low-to-high price: London, Vista, Vista Double, Vista Accessible, Crown, Crown Accessible, Royal Vista, London One-Bedroom, One-Bedroom Gate, Two-Bedroom Gate, One-Bedroom Metropolitan, Two-Bedroom Gates, Two-Bedroom Metropolitan, Three-Bedroom Metropolitan, and Penthouse.
Contact Information
Address:

The London Hotel West Hollywood At Beverly Hills
1020 N. San Vicente Boulevard
West Hollywood, California 90069

Phone:

+1 310-854-1111
+1 866-282-4560

Website: