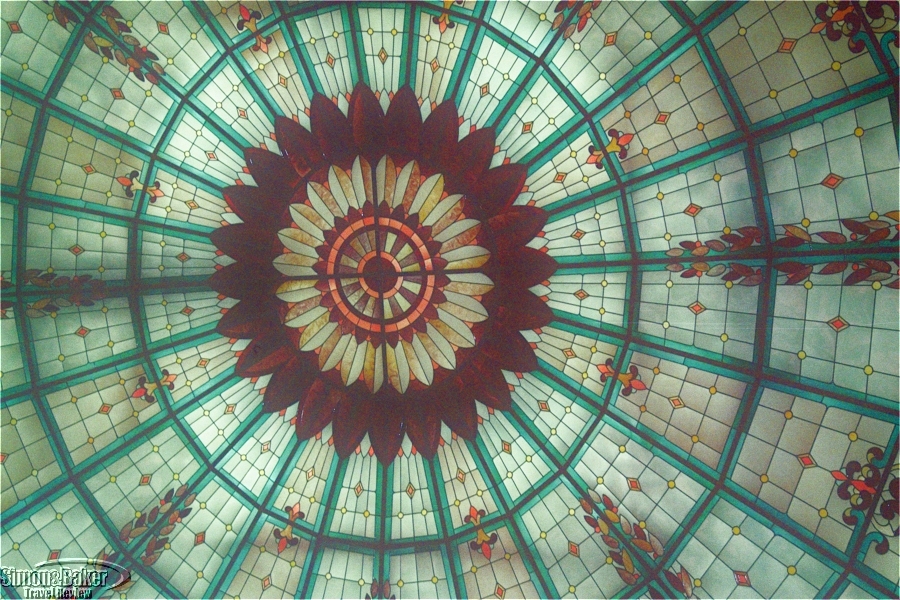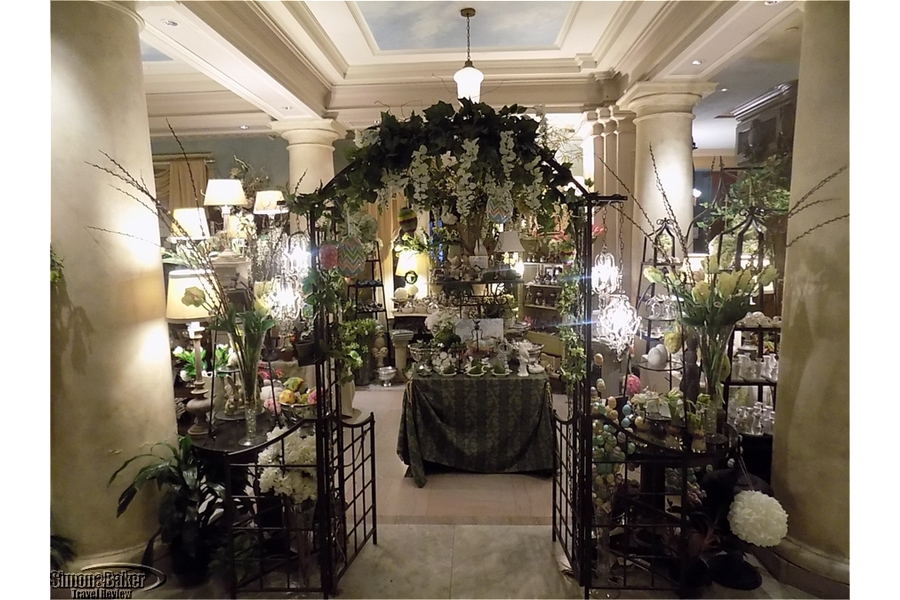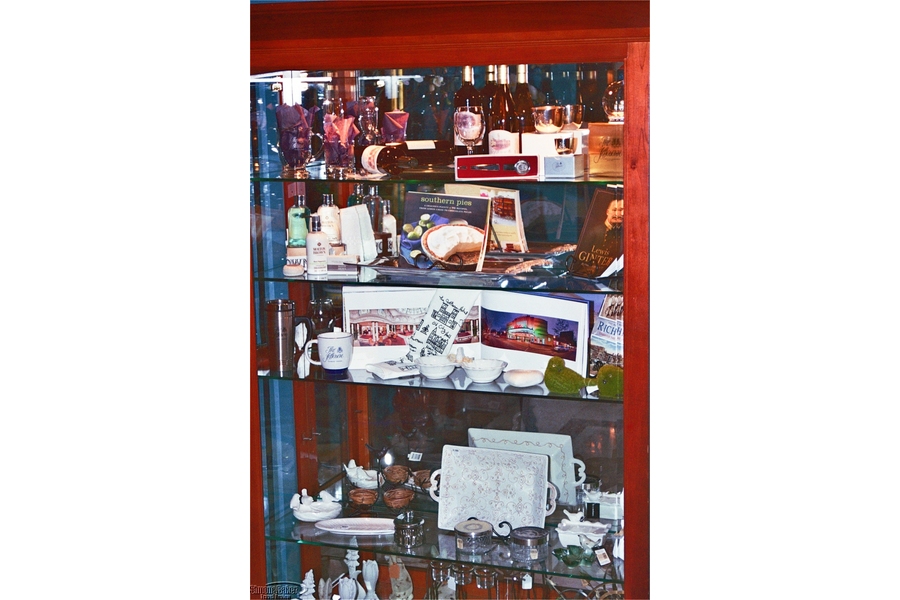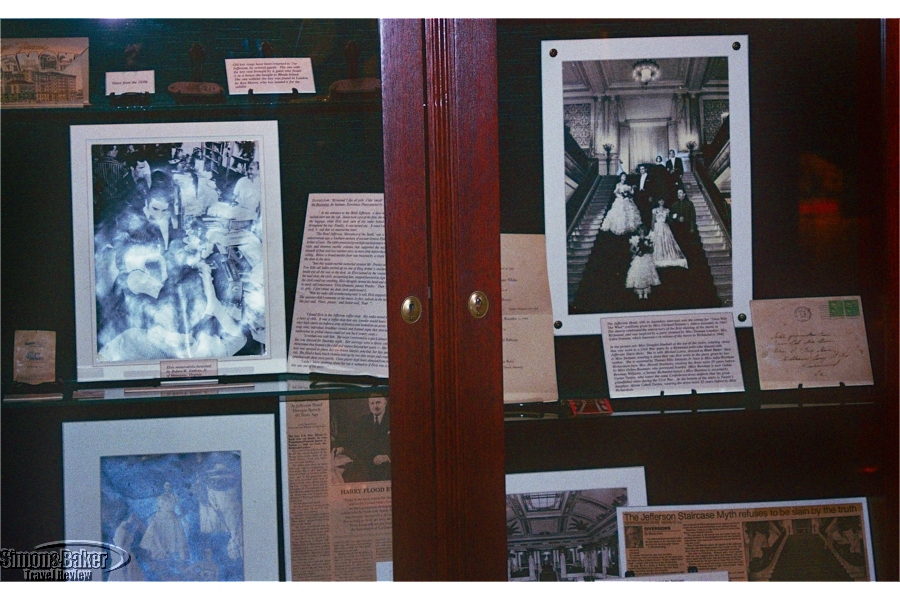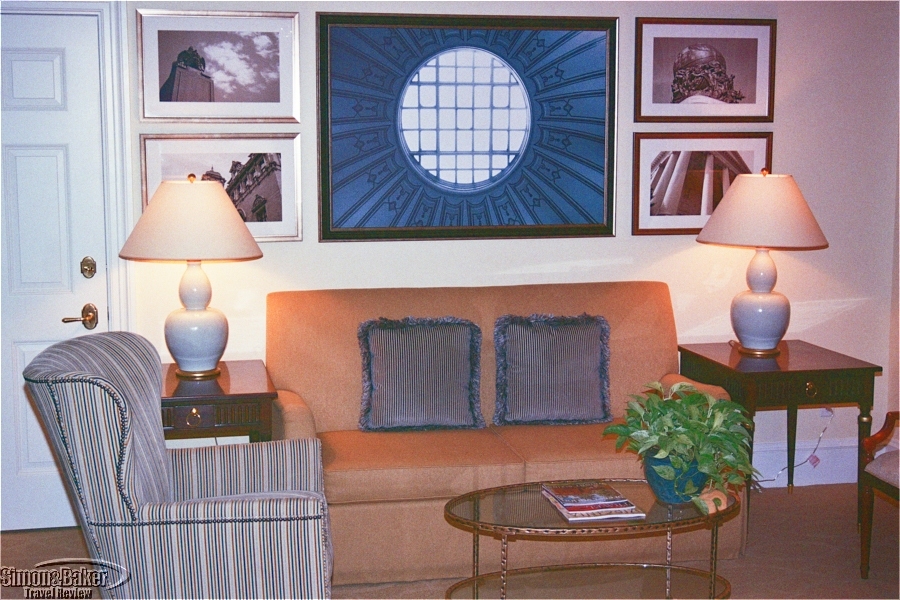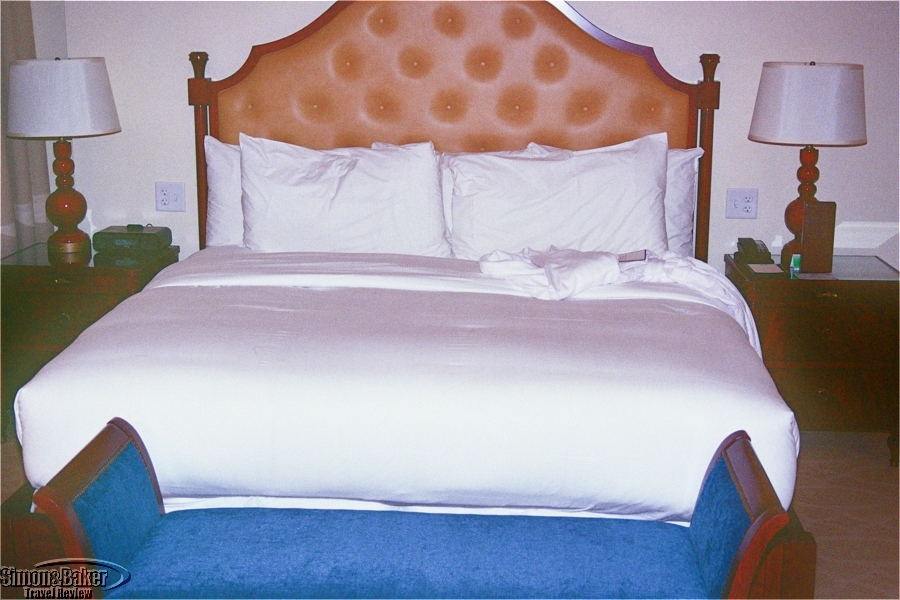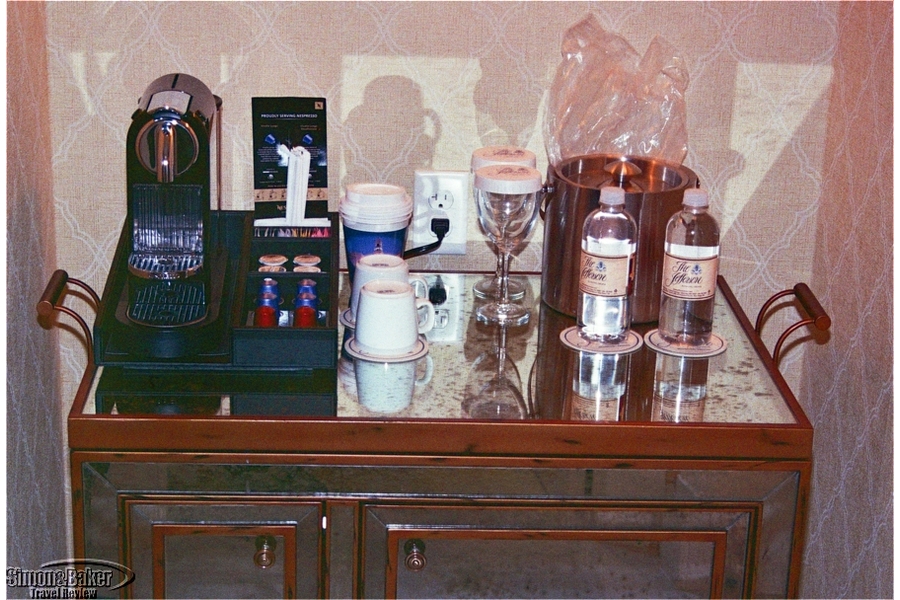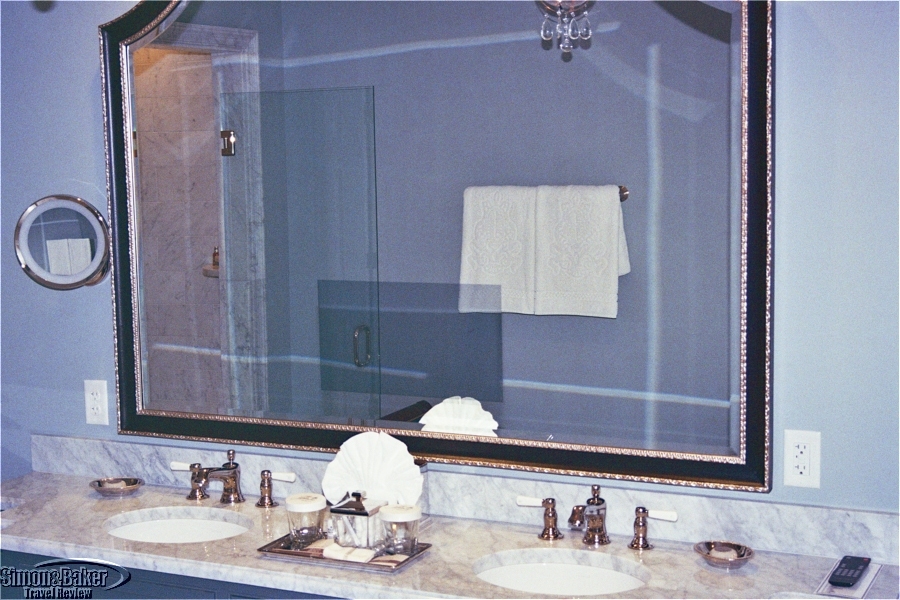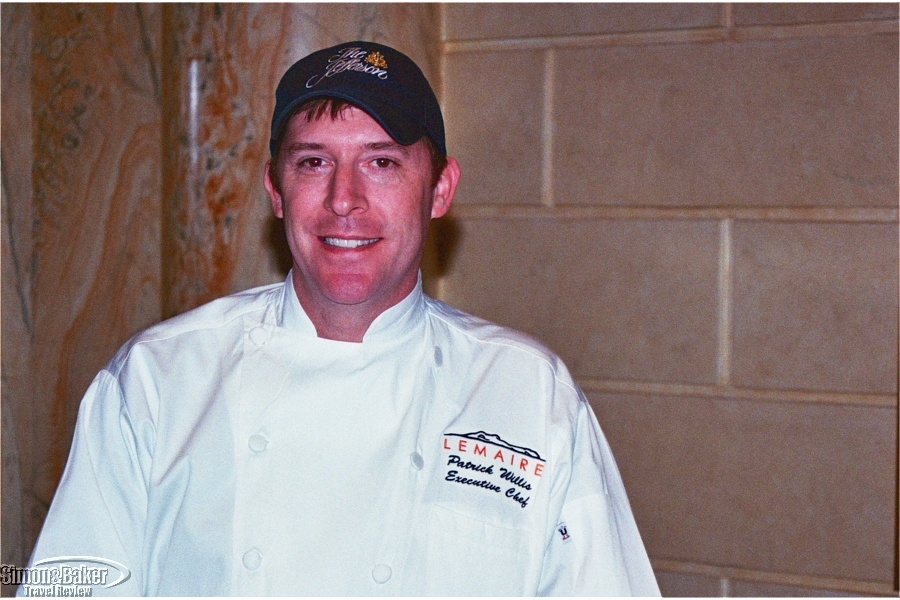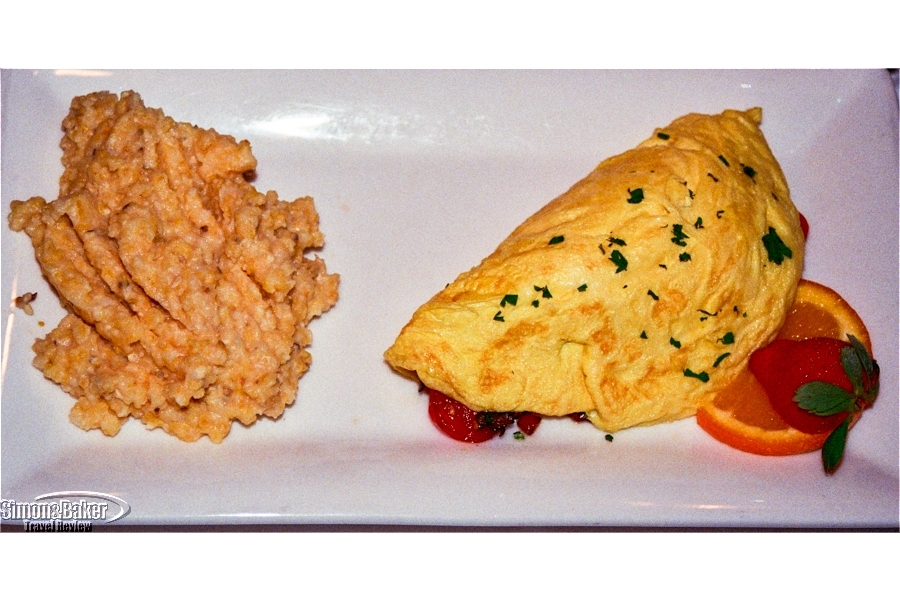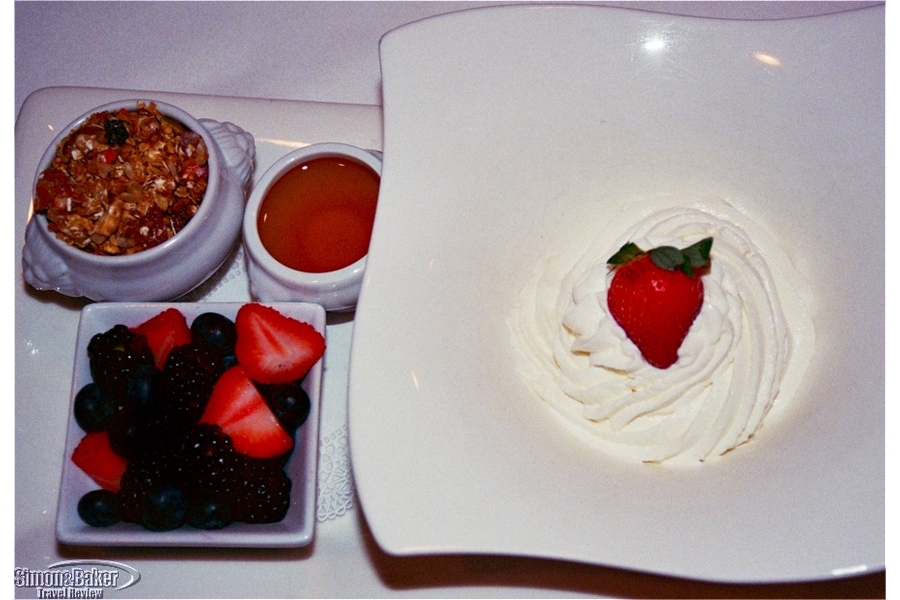 This was our best overall hotel experience ever.
Overall Impression
Bad weather, malfunctioning airline computers, and poorly-trained employees caused my new bride, Sandra Wells, and I to start our honeymoon spending most of the first day running from one end to the other of the world's busiest airport in Atlanta. We had gotten up at 3 a.m. and were sleepwalking by midnight when we arrived at The Jefferson Hotel in Richmond, Virginia. The stunning hotel lobby on two levels woke us up as we checked in, erasing some of our sour mood and tiredness.
The Jefferson was built by a Richmond importer, Lewis Ginter, who lost his first fortune during the Civil War, after serving as a major in the Confederate Army. He moved to New York, where he became rich again through banking, but lost most of his assets during a recession. At age 50, he returned to Richmond and made more millions in tobacco, sold the company, and entered real estate. He traveled the world and brought back art he planned to place in a new hotel. The Jefferson (named after his favorite president) was built at a cost estimated at $5 to $10 million (equivalent to $146 to $292 million today). It opened on October 31, 1895 and a week later, an engagement party was held on the rooftop for Irene Langhorne and Charles Dana Gibson, the famed illustrator of the Gibson Girl (the personification of female attractiveness at the turn of the century). Later guests included 13 United States presidents, among them Woodrow Wilson, Theodore and Franklin Roosevelt, Ronald Reagan, both Bushes, Bill Clinton, and Barack Obama. Others who stayed were Scott and Zelda Fitzgerald, Sir Edmund Hillary, Gertrude Stein, Charles Chaplin, Elvis Presley, and Frank Sinatra.
We have stayed some of the world's top hotels and while other reviewers might give a property a high ranking because of, say, its restaurants, exercise facilities, or room décor, those were not our priorities. This was our best overall hotel experience ever, for the following reasons in descending order of importance: the bed (we consider ourselves connoisseurs of comfortable sleeping); the quiet environment inside and outside that part of the building; the bathroom; the unusually experienced and helpful staff (they made no mistakes in their interactions with us and were proactive in offering services, such as access to a complimentary chauffeured car); the gorgeous lobby; value for money; and The Jefferson's colorful history (especially in the context of Richmond as a fantastic destination for history buffs).
Children
All ages welcomed. There were special activities for the little ones and child care services.
Class of Accommodation Luxury hotel
Connectivity There was high speed WiFi in the room and common areas.
Handicapped Access The hotel had five Americans with Disabilities Act (ADA) compliant rooms.
Head Concierge Jeanita Harris (with the hotel 30 years)
Length of Stay Two nights
Location The hotel was downtown, nine miles (15 minutes) from the Richmond International Airport and a few blocks from the oldest part of town, Shockoe Slip, whose buildings were well-preserved and had lively new businesses.
Managing Director Joseph Longo (with the hotel 17 years)
Owned Historic Hotels, Inc., owned by the Riverstone Group, part of Richmond businessman William H. Goodwin Jr.'s real estate firm.
Pets Pets were welcome, including all types of dogs, for a $50 per pet, per day fee, as long as they were trained and on a leash. Dog walking and pet sitting were available.
Size The eight story tall Jefferson was 292,000 square feet large and its land occupied an entire city block. There were 200 full-time and 100 part-time staff.
Year Opened-Renovated The hotel opened in 1895 and it had had many renovations since. In 1901, The Jefferson burned down. It reopened six years later, maintaining its original mix of Beaux Arts and Renaissance Revival architectural styles. A combination of factors caused the property to go into decline and it was closed in 1980, then restored and reopened by a developer in 1986.
In 1991, a Richmond investment group bought it and redesigned the hotel in time to host the Fortune 500 Conference two years later. In 1994, it was awarded the American Automobile Association Four Diamonds recognition. The hotel continued to receive it until another reconstruction began in 2013. The work was largely invisible to us because sections being remodeled were screened off (the plumbing, electrical, heating and air conditioning systems were completely redone). It was very near completion when we were there, turning the original 262 rooms into 181 larger ones (with an average increase of 31 percent), including 15 suites (in increasing order of price: Premier King Guestrooms, Grand Premier King Guestrooms, Grand Premier Queen Guestrooms, Richmond Suites, and Ginter Suites).
Lobby and Common Areas The Palm Court on the ground level was where most guests entered. The first space had the concierge desk on the right and the Business Center on the left (accessible 24 hours a day daily with a room key). The check-in desk was on the far side of the Palm Court. Beyond that there was a round area with couches and overstuffed chairs under a Tiffany stained-glass skylight, dominated by a marble statue of President Thomas Jefferson. A beautiful staircase linked it to the lower level's Rotunda, with its glorious yellow marble columns and stained glass ceiling 70 feet (21.3 meters) above (in 1987, CBS News host Charles Kuralt called the Rotunda "arguably the most beautiful public room of any hotel in the country"). Original art, prints, and classic black-and-white photos of Richmond lined the walls of the hotel and rooms, while classical music soothed the soul in common areas. Also on the Rotunda level were Gators Gifts & Coffee Bar, TJ's Restaurant and Lounge for casual breakfast and lunch, and Blooms for flowers (decorated with a humorous Easter bunny theme). There was a niche about the history of the hotel, with photos, newspaper clippings, and artifacts. The fine dining restaurant Lemaire was off the Palm Court.
Bathroom At 100 square feet (9.3 meters) the bathroom may have been the largest we have ever had. The floor was white Carrara marble from Italy. The toilet was in its own little room with a phone. The soaking tub was 47 inches long and 18 inches deep, with a capacity of 55 gallons (one of the few comfortable for my long frame). The walk-in rain shower was easy to use. There was plenty of counter space on the double sinks area, with lots of cotton balls and swabs, and an Andis Ceramic Ionic 1875 Hairdryer (alas, this, like almost all over top hotels, did not provide a comb or brush or have a mirror with strong enough light to do makeup right). The towels were oversize. There was a padded bench for dressing, like the one at the foot of the bed. The most remarkable aspect was the Electric Mirror, a TV screen set into the large mirror and operated by remote control.
Room
Although the entry area had lifted our spirits after the difficult trip, it was only when we walked into our Grand Premier Room 132 (600 square feet or 55.7 meters) that we felt truly refreshed. We eagerly consumed the welcome plate of fruit, berries, and cheese ($21), while Sandra poured herself a cup of Graham Beck Brut Pinot Noir and Chardonnay ($36). There was a set of buttons by the door to let the staff know electronically whether we needed anything or did not want them to enter the room. A small bathroom was next to the door with a washcloth on the sink tied up in the hotel's distinctive peacock fan style; there was also a vanity table and mirror next to the bathroom.
A chandelier lighted the room from a high ceiling. At one end there was a couch and overstuffed chairs around a low glass table with magazines like Preservation, the publication of the National Trust for Historic Preservation (Richmond has one of the nation's largest number of designated historic buildings and is an architecture buff's paradise). The table also held a Marble Queen Pothos plant (also known as Devil's Ivy). Next to the bed was an iHome music system, which we turned off, and a dual-line telephone. The large flat-screen television had premium cable. It was about to be replaced by a 49-inch, high-def, slim-line LG, we were told.
While we appreciated room décor, which was lovely, what was most important to us was the comfort of the bed. The astonishing thing about most travel guides is that they typically fail to rate the beds, as if most people would be happy with whatever was offered, while we have found big differences. The Jefferson mattress was handcrafted and could be ordered from the gift shop, along with its extra comforter and the exceptional pillows (half feather, half down; hypoallergenic available). The sheets were 400-thread count Egyptian cotton. There was a padded bench at the end of the bed for convenience while dressing.
The next morning we looked out the windows for the first time (which we wanted to open for fresh air, but could not, the norm for hotels these days; fortunately, the air conditioning and heating controls were easy to operate). The view of the modern city was nice.
Food and Restaurants
We had breakfast the first morning at the hotel's TJ's Restaurant and Lounge. Being lacto-ovo vegetarian, we tried the Greek yogurt, the three-egg omelet (with goat cheese, mushrooms, onions, and tomatoes), and grits (which we had never tried before). All were delicious.
That night, we went to the Jefferson's fine dining restaurant, Lemaire, which received the 2017 AAA Four Diamond award. We spoke with Patrick Willis, executive chef, who worked his way up the kitchen ranks for a decade before his appointment nearly two years earlier. He wanted to make the restaurant a destination for locally-sourced New American Cuisine and talked enthusiastically about the farmers who work with him to provide fresh and unique items. Our main dish was the Saffron Acquerello Risotto with oyster mushrooms, roasted garlic, pea tendrils, and spiced gastrique. We tried the Manakintowne Specialty Growers Fresh Cut Lettuces, with cherry tomatoes, English cucumbers, shaved radish, pecorino, and red quinoa. We also sampled Whole Roasted Romanesco Cauliflower (petite kale, semi-dried tomatoes, pearl onions, hard-boiled egg, and black truffle vinaigrette). Portions were small, as we expect from Nouvelle Cuisine. For dessert we enjoyed the Pecan Pie Bread Pudding and Butterscotch Bourbon Anglaise.
Amenities
There were Molton Brown of London toiletries in 1.7 ounce bottles. The Jefferson offered a choice of newspapers delivered at no charge, including the
Richmond Times-Dispatch
and
USA Today
(others were available for a price). The mini refrigerator was a well stocked mini-bar with high-end alcoholic and non-alcoholic beverages and snacks (we did not sample any). Local phone calls were free. The closet had an electronic safe, iron and ironing board, bathrobes, and large umbrella. We did not use them, but the hotel made available six classic Dutch bikes, with helmets and combination locks, for three hour periods at no charge (arrangements had to be made for pick up with a specially-equipped SUV). We never used our in-room Nespresso coffee maker and supplies, preferring to enjoy the fresh-ground Royal Coffee served in the Palm Court at 6 a.m. (thankfully early compared with most top hotels; it also offered stevia, our favored sweetener that is often scarce elsewhere). Guests had privileges at the Young Men's Christian Association (YMCA).
Facilities In addition to the two restaurants, The Jefferson had a spa (independently operated) and a swimming pool. A 3,000 square-foot fitness center was open round the clock. It had cardio exercise equipment with personal flat screen televisions, weight training machines and free weights, as well as massage therapy rooms, showers, and restrooms not open to the public.
Pool The indoor pool was 15 feet by 18 feet, five feet at the deepest end and three feet at the shallowest.
Conference Facilities
We took a peek at the 26,000 square feet of event space oft used for conferences and weddings. The Grand Ballroom was lavishly decorated, with gold-detailed ceilings and elaborate chandeliers; the Empire Room had 30-foot windows with beautiful draperies; the Flemish Room had African mahogany paneling and silk wallpaper. The James River Conference Center was constructed from a restored private residence attached to the hotel, ideal for small groups and those needing spaces for small breakout meetings or which require extra security. The Presidential Hallway had five rooms for small meetings. Special events had been held in the Rotunda. Two executive board rooms had up to 10 seats.
Other In 2017, the American Automobile Association (AAA) bestowed The Jefferson its coveted Five Diamond Award, which emphasizes outstanding service compared with elite hotels and restaurants worldwide. The Forbes Travel Guide (formerly Mobil) also awarded it Five Stars, making the Jefferson one of only 51 properties in the United States to receive both.
Cleanliness
Excellent
Date of Review April 2017
Reviewers
Photos and Article by Scott S. Smith
Service Our room was serviced twice daily. All staff we interacted with were self-assured and well-informed. During our stay we met Jennifer Crisp, who had been with the Jefferson for two decades (many of the staff, had served for many years, a rarity in the hospitality industry, which has an annual turnover rate of 72 percent, according to one source).
Would You Stay There Again? Yes
Contact Information
Address:

The Jefferson Hotel
101 W. Franklin Street
Richmond, Virginia 23220

Phone:

+1 804-649-4750
+1 888-918-1895

Website:
Email: