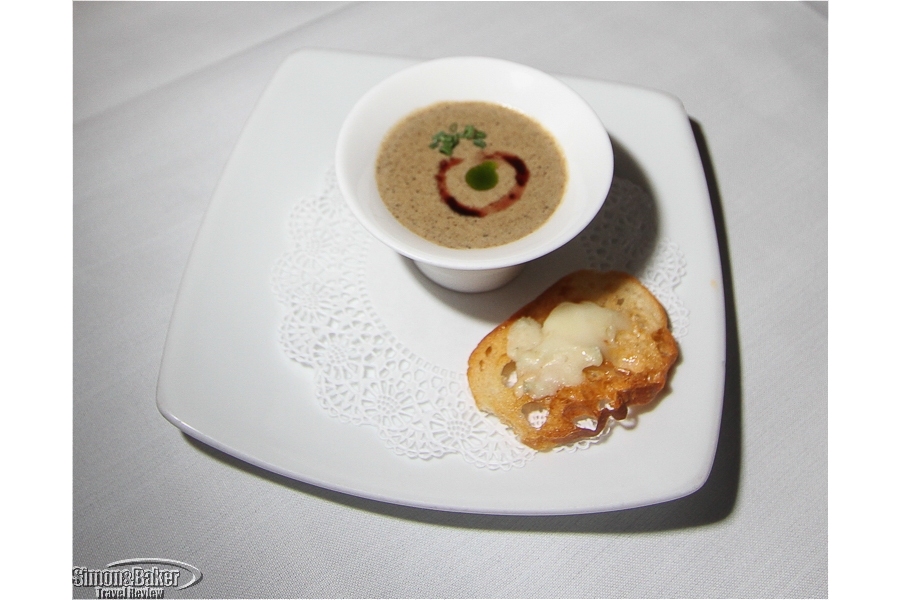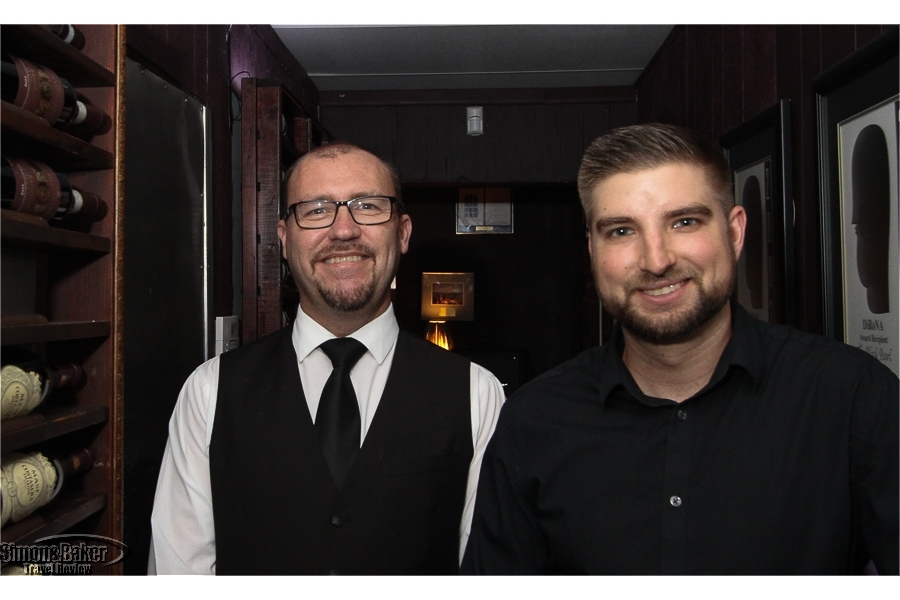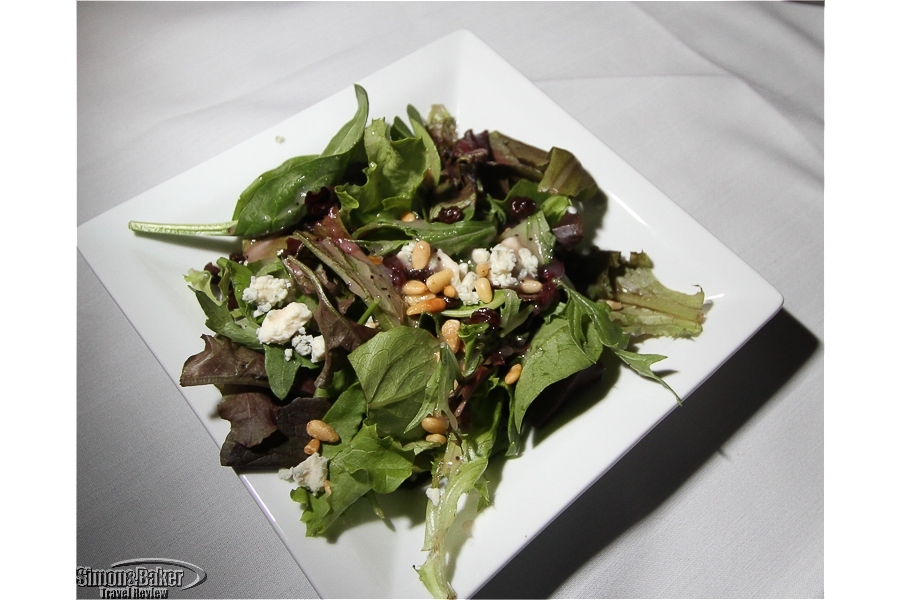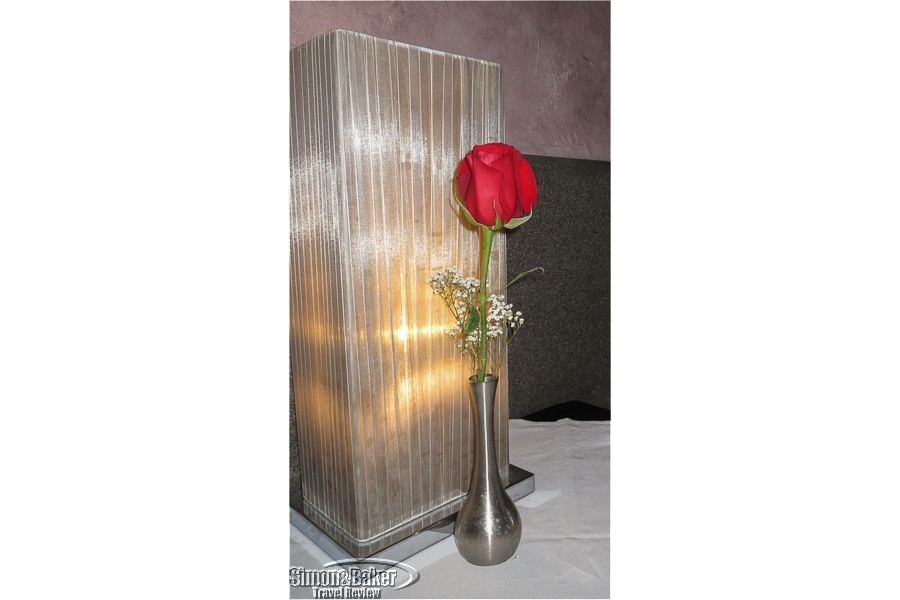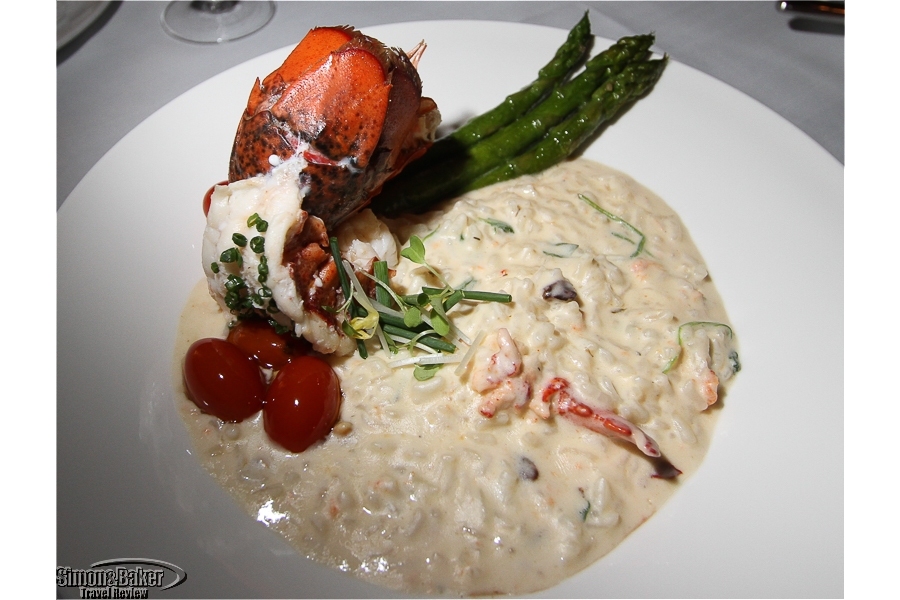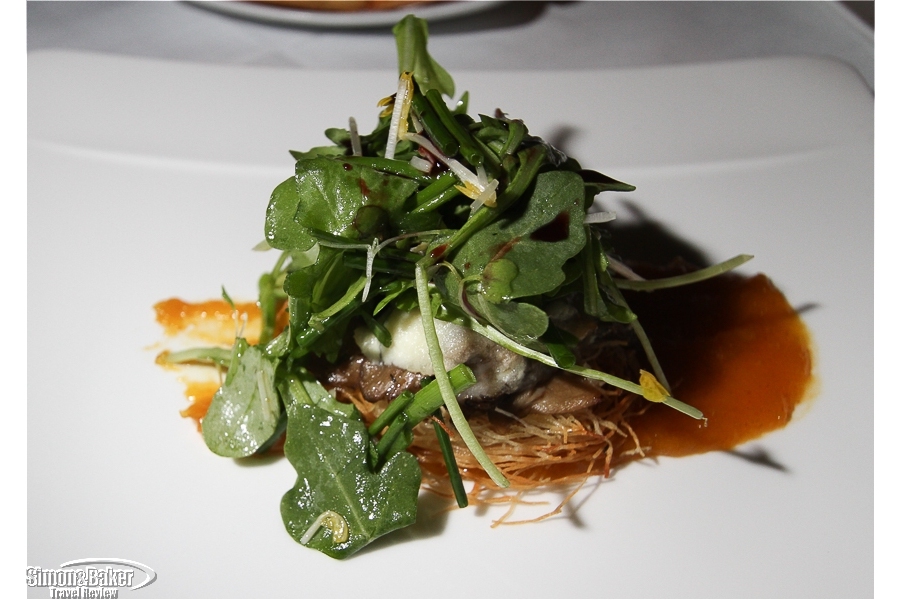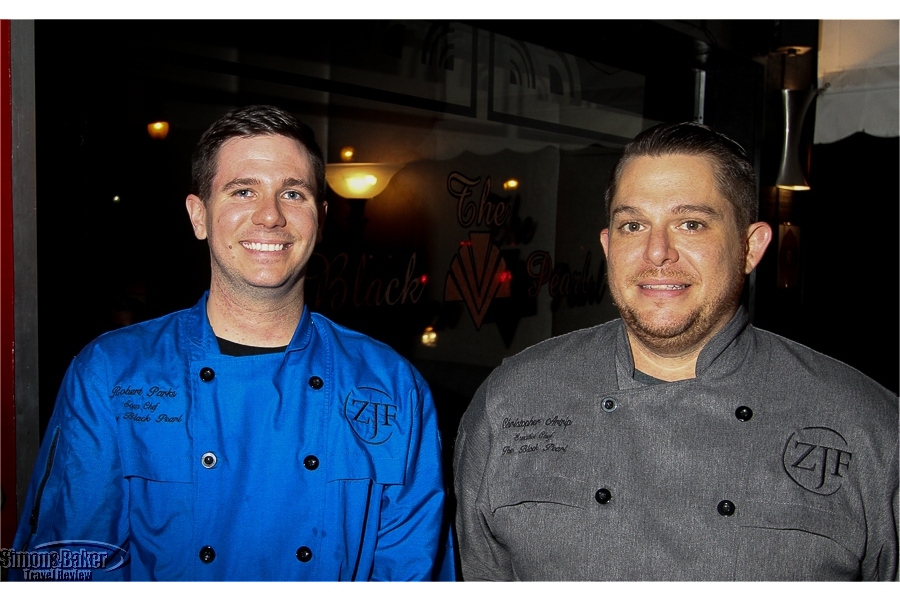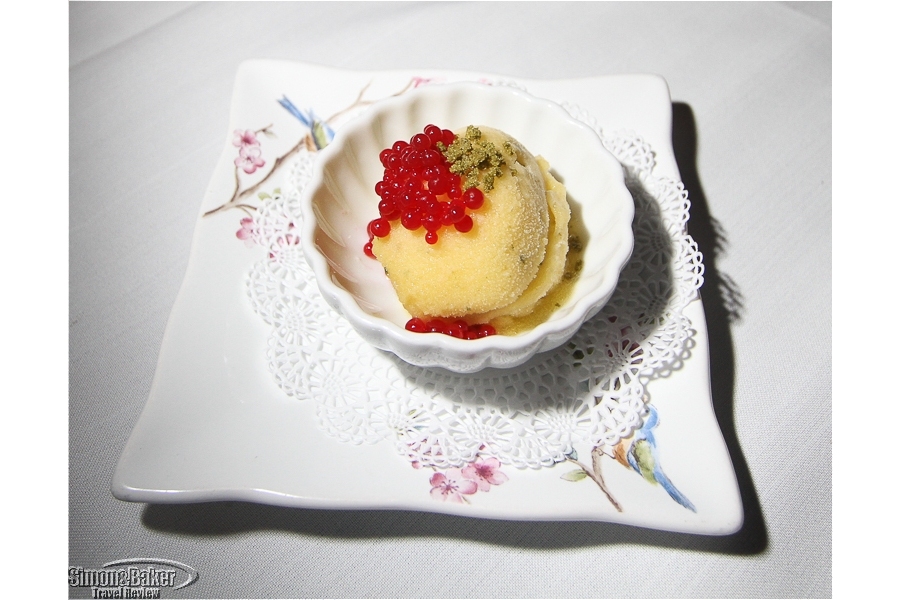 From the soup amouse bouche to dessert our meal was delicious and the attentive and friendly service a perfect match.
Overall Impression
While in Dunedin on Florida's west coast we were unsure what to expect in terms of fine dining. We heard from several locals that The Black Pearl was the place to go. Named by the previous owner's grandfather, who owned a jewelry store and loved black pearls, the small restaurant was conveniently located on Main Street, a short walk from our bed and breakfast.
After a six hour drive across the state and barely enough time to change for dinner we were tired and hungry. As soon as we entered the dim lit interior Trevor Gibbs, manager, introduced himself and ushered us to our corner booth table near the door. The comfortable seats and warm welcome went a long way toward helping us relax. Soon Ronald Maupin, maitre d'Hotel, arrived with a smile. His enthusiastic descriptions of the specials of the day and menu highlights added a personal touch to the experience and made us look forward to our dinner. We also had a chance to meet the restaurant's new owner, Zachary Feinstein, who on request contributed his own recommendations.
We liked that the restaurant butchered all its own meat and sourced all produce, mostly organic, locally. From the soup amouse bouche to dessert our meal was delicious and the attentive and friendly service a perfect match. Should we return to Dunedin The Black Pearl will be at the top of our list of fine dining restaurants.
About the Executive Chef
He had studied in Vancouver, Canada prior to working at The Black Pearl.
Executive Chef Christopher Artrip
Handicapped Access No
Location In Downtown Dunedin
Opened-Renovated The restaurant originally opened February of 1994. In June 2014, the current owner purchased the business.
Owned And Managed Zachary J. Feinstein
Restaurant Manager Trevor A. Gibbs and Ronald Maupin was maitre d'hotel
Size The 982 square foot restaurant employed 10 staff and could accommodate 36 guests
Sous Chef Robert Parks
Type of Restaurant French New American Fine Dining
Decor-Ambiance The window and the interior were decorated Art Deco style. We sat on cushioned built-in seats. There was air conditioning and a fan. Oldies music played in the background. Although the restaurant was on the town's busy Main Street it had a quiet, dim lit, romantic atmosphere. Our table had a double tablecloth, gauze covered lamp, and a single red rose in a silver tone vase. There was Villeroy and Boch dinnerware. On the wall behind us there was an Art Deco themed haut relief
Cellars Wine And Alcoholic Beverage Selection
Some of the restaurant's hallways were lined with its boutique collection of 142 different wines. Most of the wine was available by the bottle only. There were four house wines (pinor noir, cabernet sauvignon, pinor grigio, and sauvignon blanc) and a handful of menu wines available by the glass.
Meal We began with a lovely amuse bouche of Wild Mushroom Bisque with port wine reduction. We nibbled on ciabatta bread served with garlic pesto and olive oil. The pesto had a sharp yet tasty kick to it.
For appetizers we had a Vermont Maple Glazed Pork Belly with White Cabot Cheddar Cheese Grits, and blueberry demi glace, a special of the day, for my dinner partner; and Wild Mushroom Tart with Roasted oyster and porcini mushrooms, Humboldt Fog, apricot jam, herbed arugula, and kataifi nest for me. The nest was light and delicate and the flavors of the dish were in harmony. Both appetizers were favorites. A Black Pearl Salad house salad accompanied our mains. They served it after the appetizers. It had mixed greens, Gorgonzola cheese, pine nuts, sherried currants, and warm poppy seed vinaigrette. We especially enjoyed the warm dressing, which they made fresh daily. The chef sent a palate cleanser of Thai Basil Mango Sorbet with mixed berry pearls, basil crystals. The combination of textures and flavors worked well, including the unexpected crunchy bits at the bottom.
The entrees were White Truffle Maine Lobster Risotto Topped with a butter poached Maine lobster tail, tomato confit, asparagus, pistachios, and roquette for my dinner partner (a favorite); and Twice Cooked, Long Island Duckling, slow braised, and grilled with cranberry demiglace for me. The dark leg meat was particularly flavorful.
For dessert we chose Bananas Foster Sauteed in butter, flambeed with dark rum, with homemade vanilla bean ice cream, grilled banana bread, topped with fresh whipped cream and prepared in the kitchen for my dinner partner (a favorite). He especially liked the banana bread made from the owner's grandmother's 100 year old recipe. My Falling Hot Chocolate Cake Rich chocolate cake with a warm molten center, topped with fresh whipped cream and a side of homemade vanilla bean ice cream kept me happy.
Other
The only dish on the menu made from frozen was the New Zealand rack of lamb. The rest of the menu items were made to order from fresh ingredients.
The restaurant had been on the list of restaurants of the Tampa Bay Times since 2010. It had been on TripAdvisor's Hall of Fame since 2011, and listed in the Tampa Bay Magazine's Best of the Bay since 2010.
Date of Review
October 2015
Number of Visits One
Reviewers
Article by Elena del Valle
Photos by Gary Cox
Service Staff were friendly, well informed and willing to make recommendations. I ordered one of the desserts that required extra time to prepare. When they brought my chocolate dessert and set it in the middle with two spoons we thought they had neglected my dinner partner. When we asked about a dessert for him they assured us with a knowing smile that his Bananas Foster was on its way. Although he had not actually ordered it one of the staff had overheard him say that was what he planned to request and placed the order.
Would You Dine Eat There Again-Recommend It? Yes
Contact Information
Address:

The Black Pearl
315 Main Street
Dunedin, Florida 34698
United States

Phone:
Website: