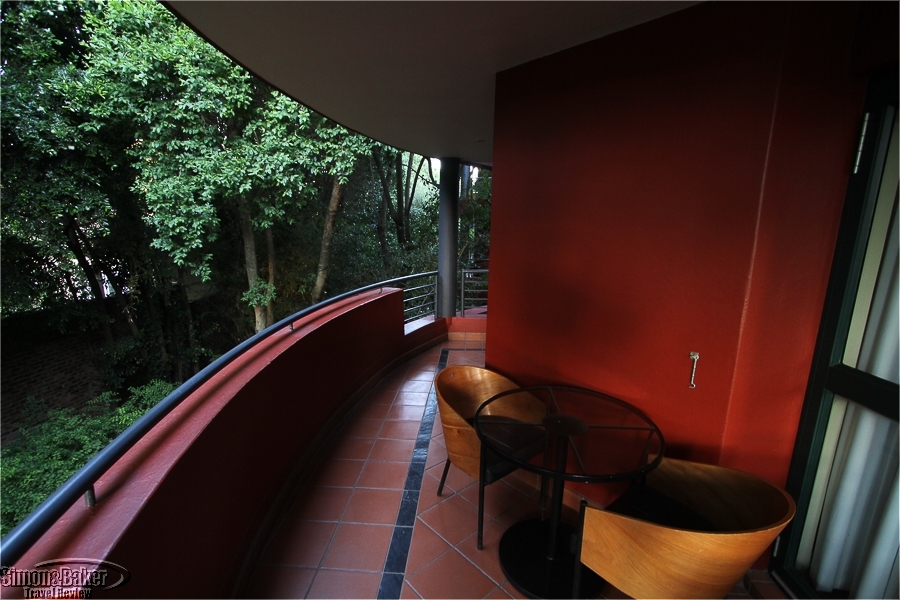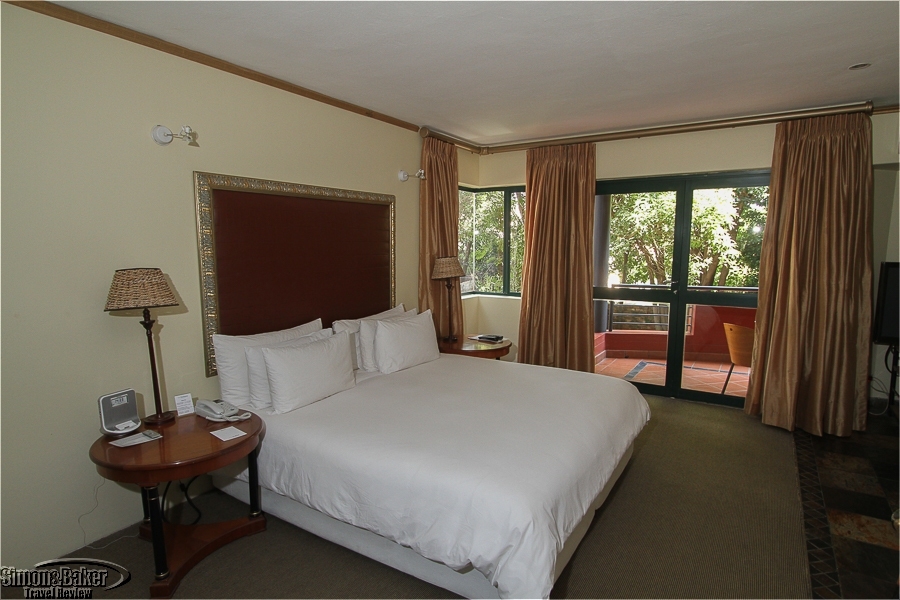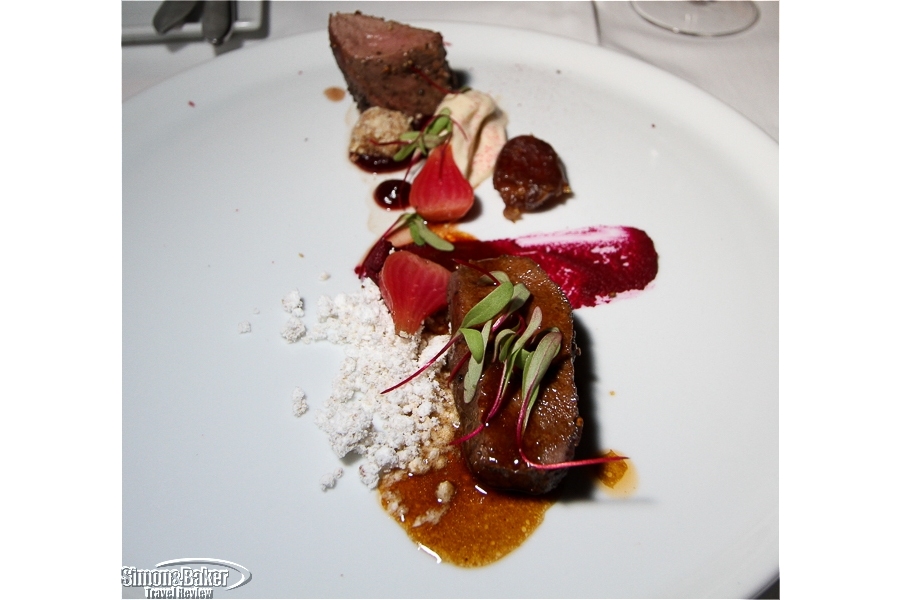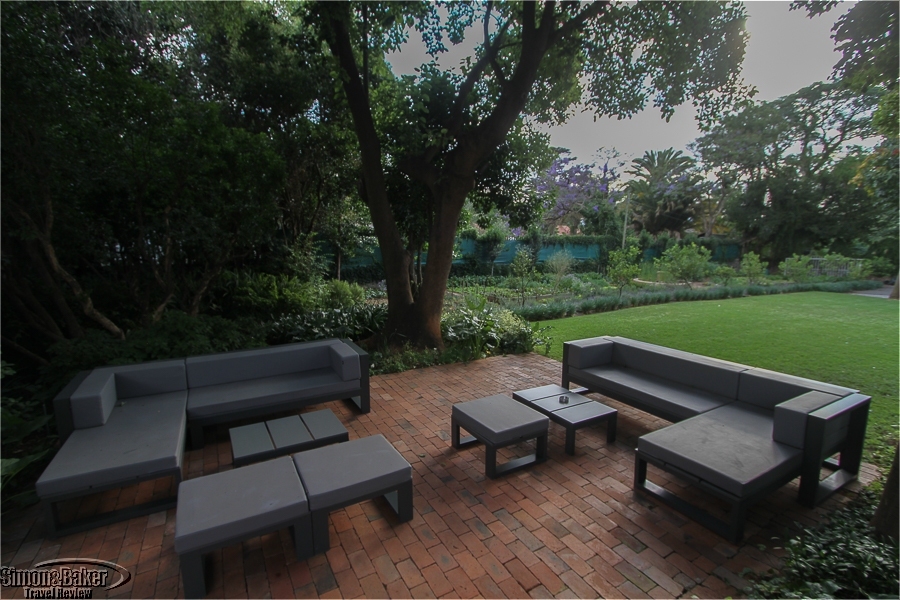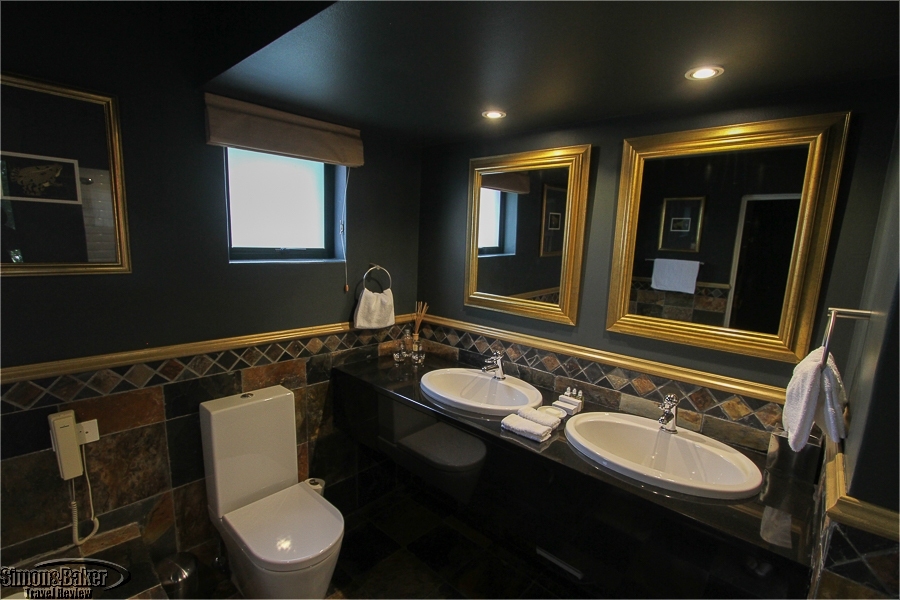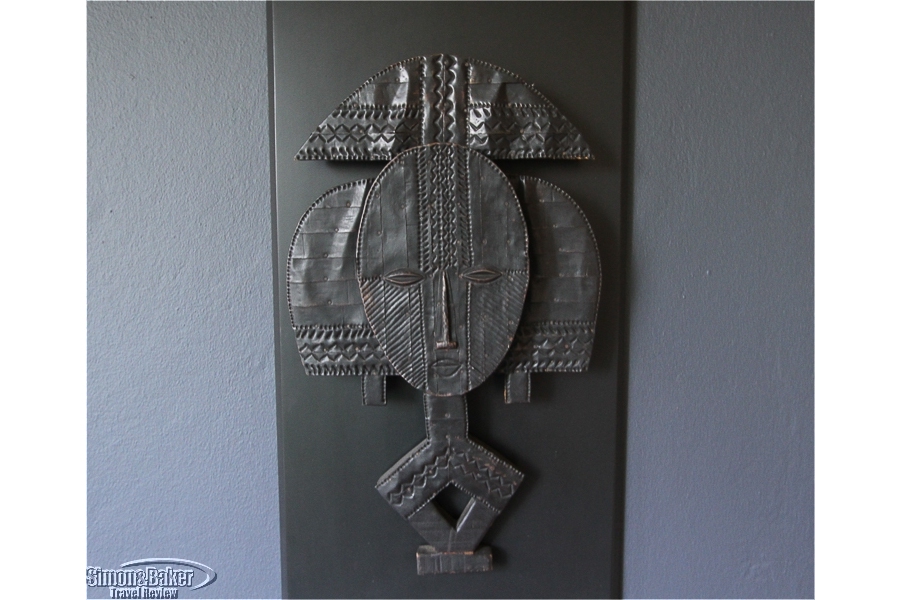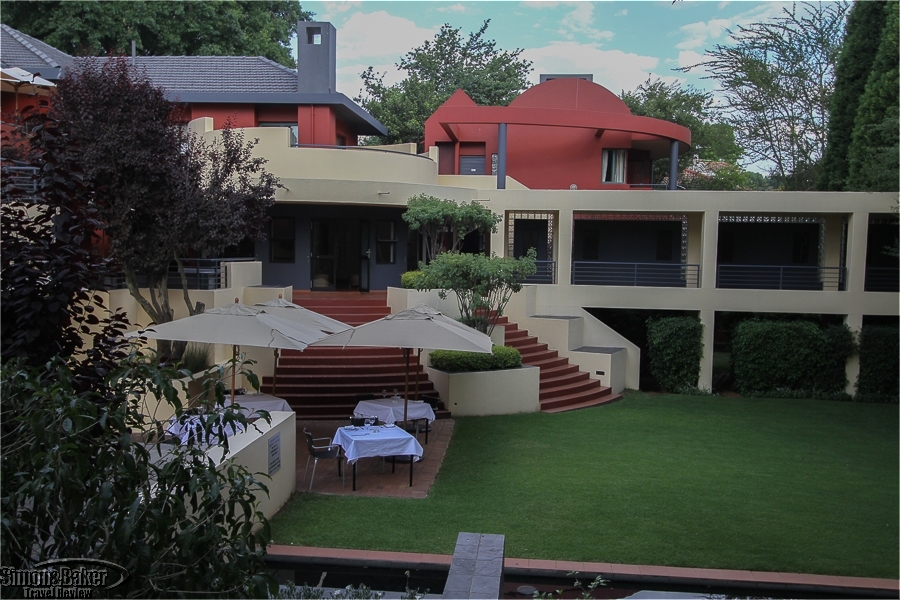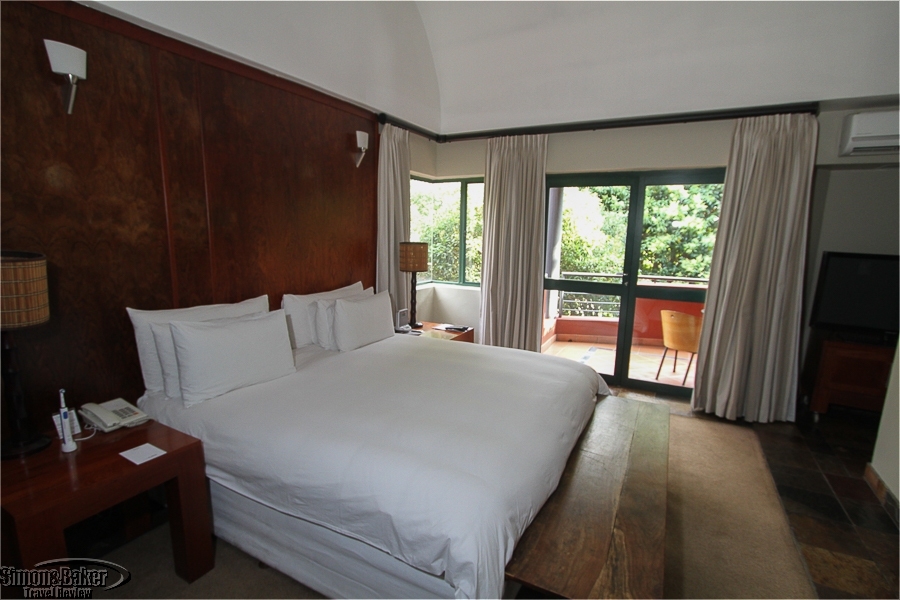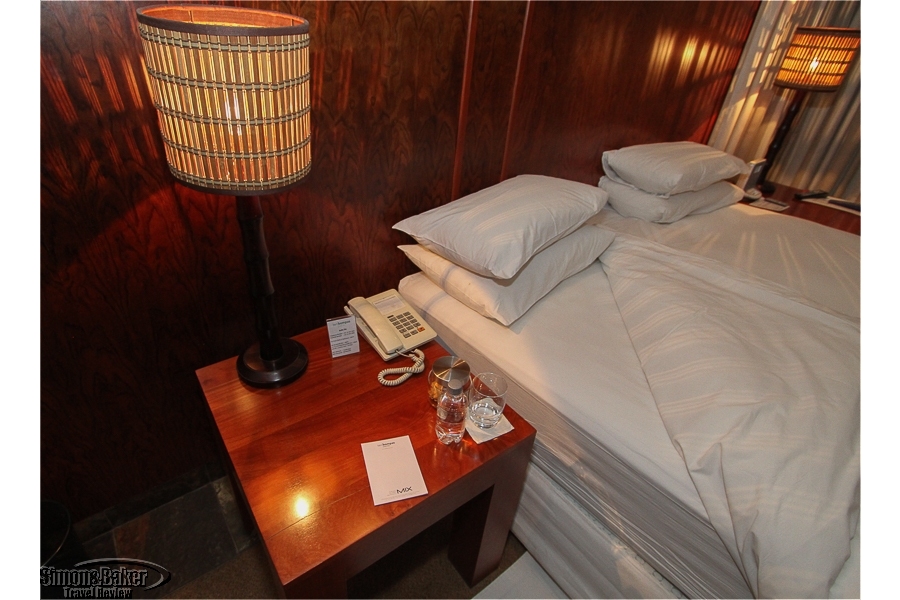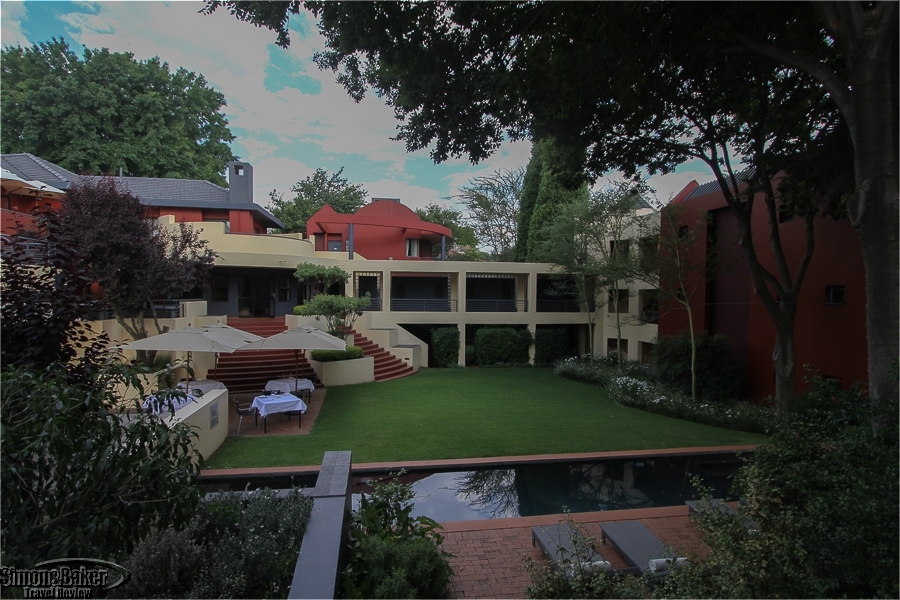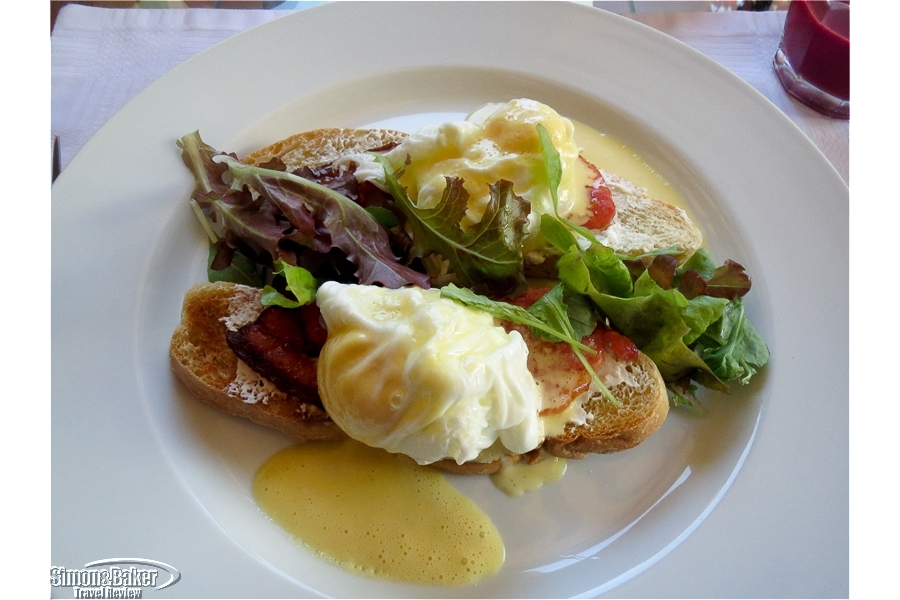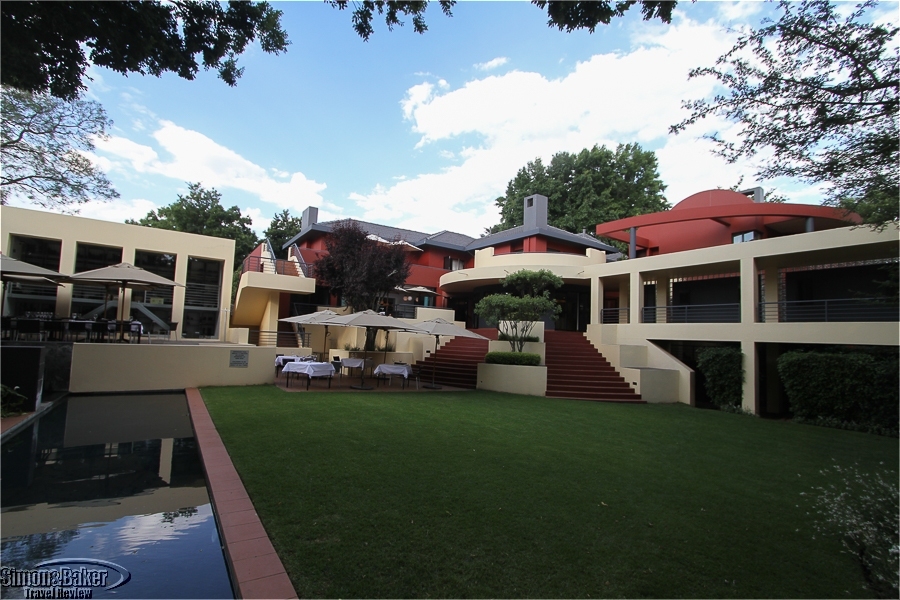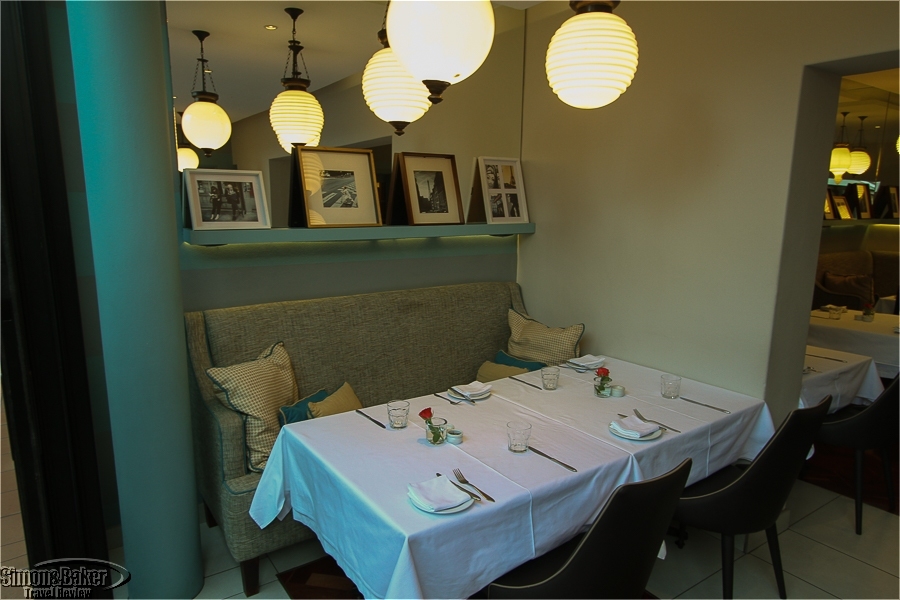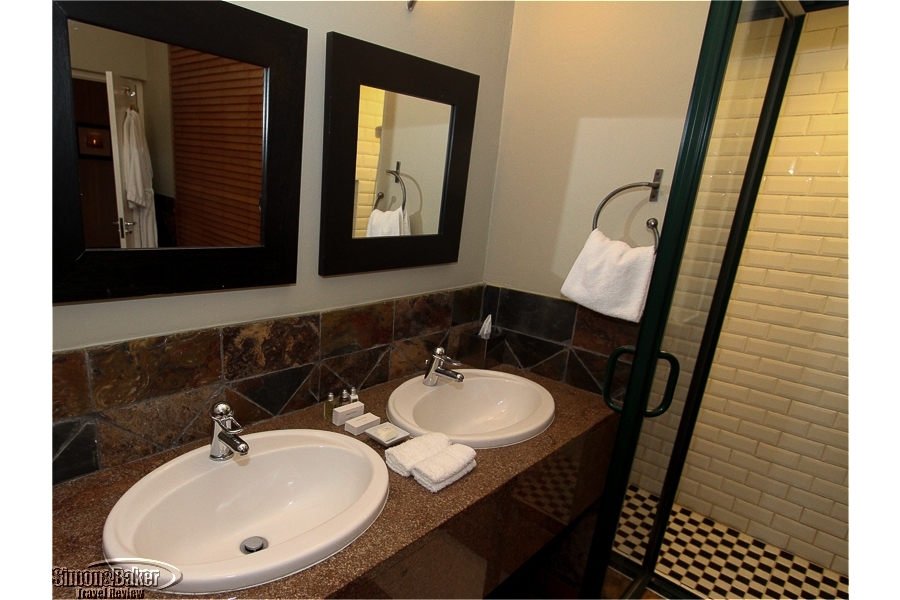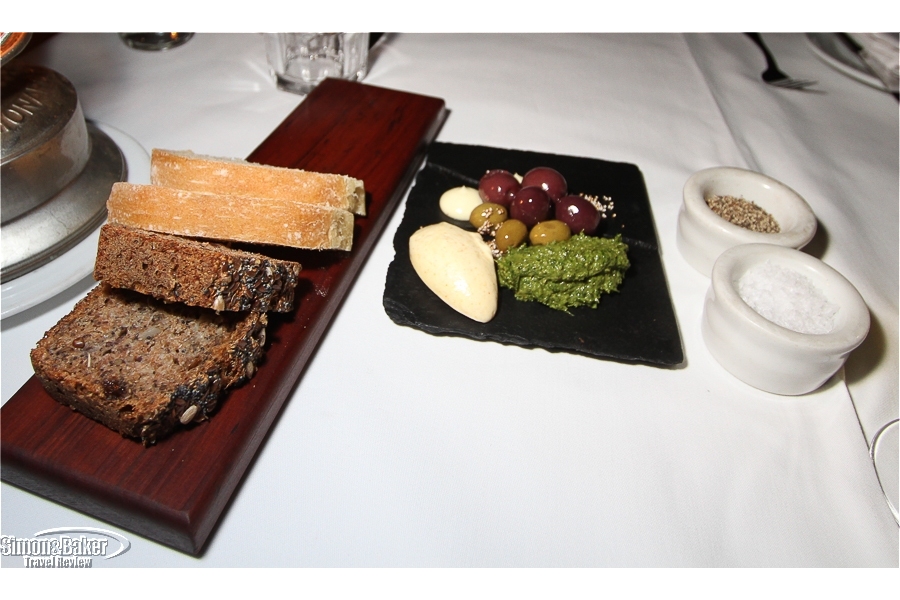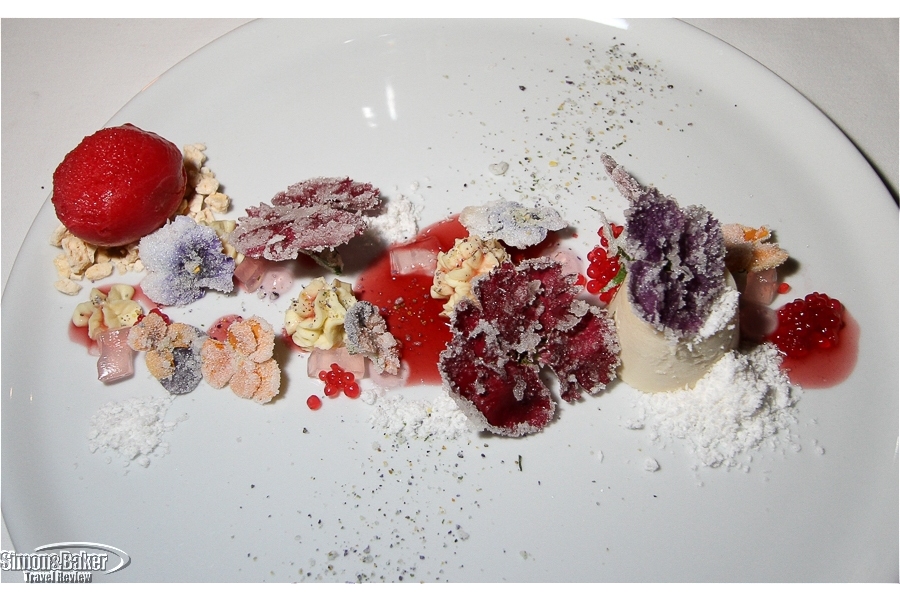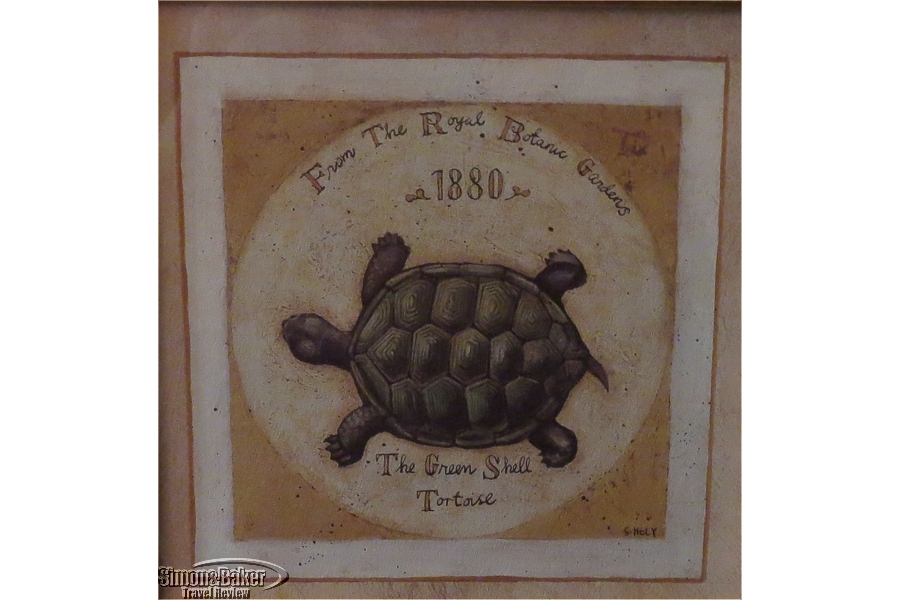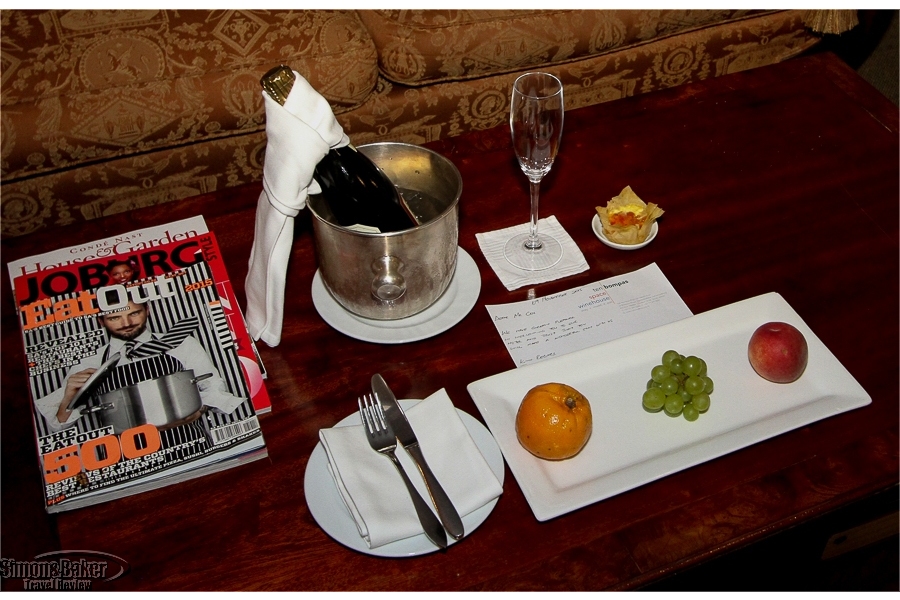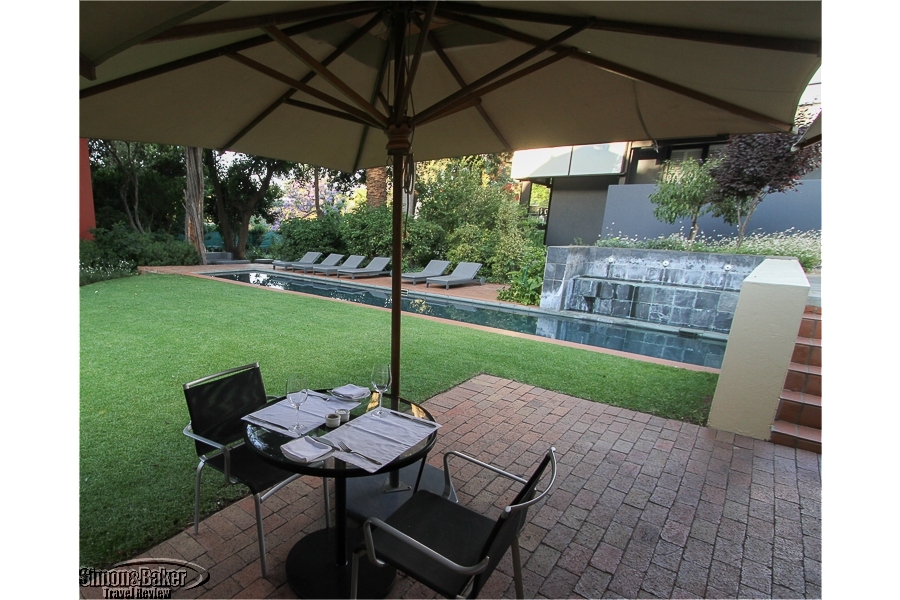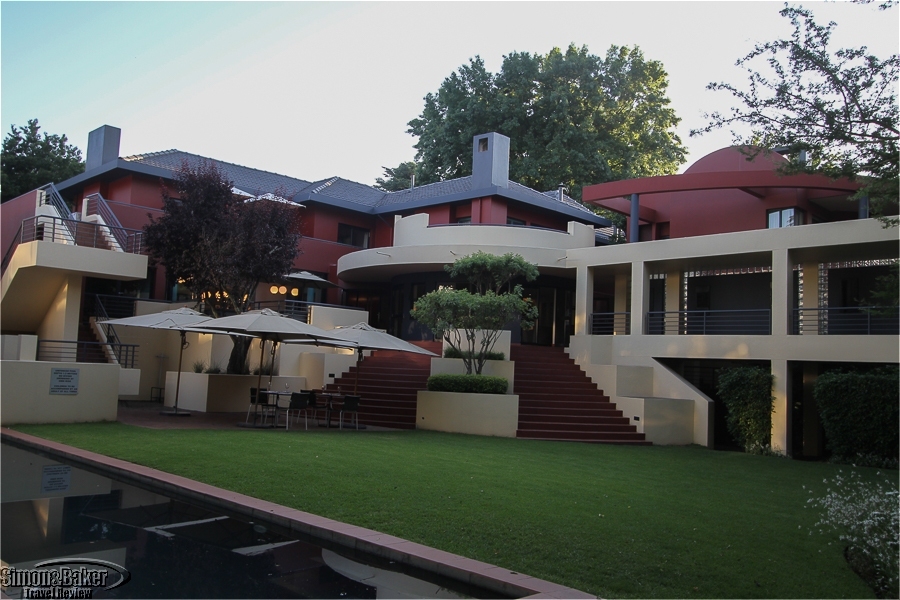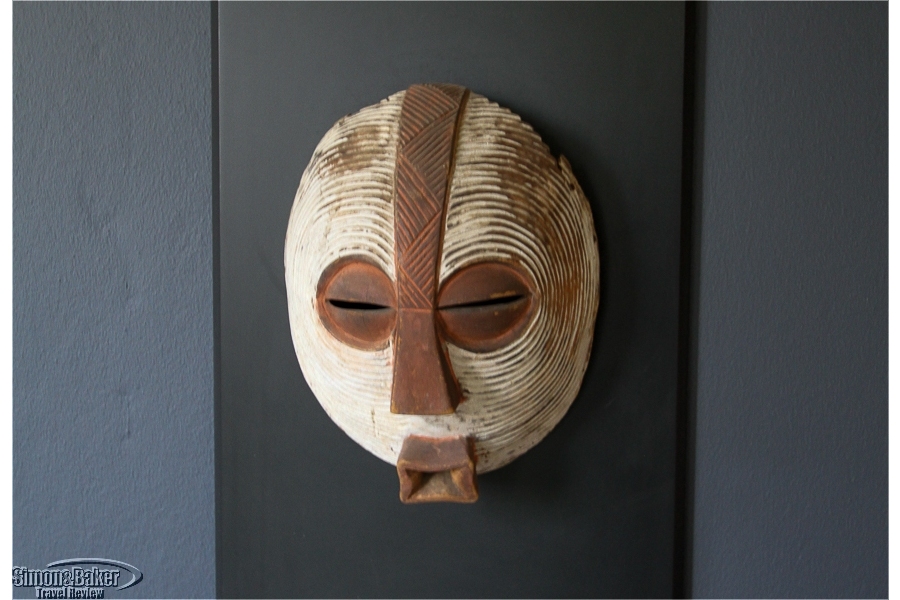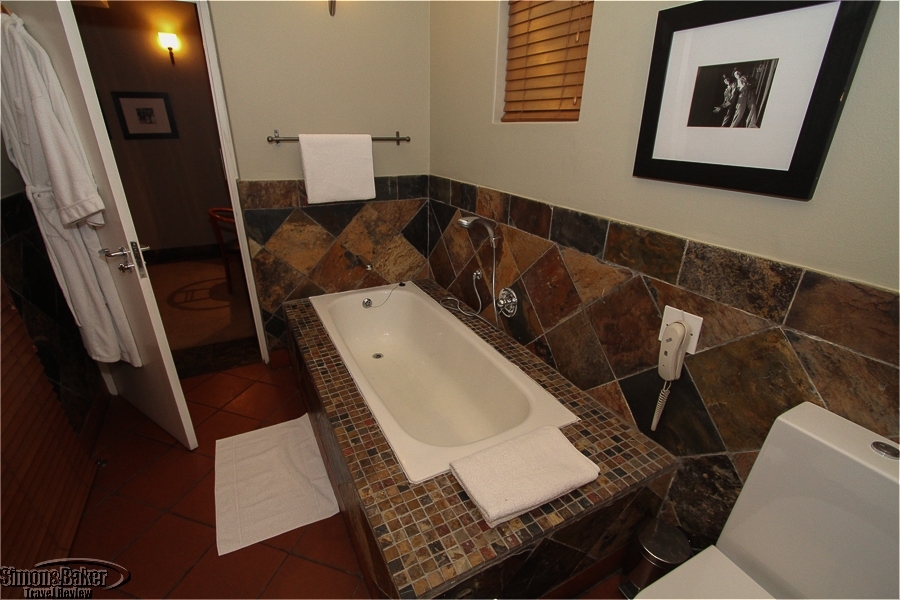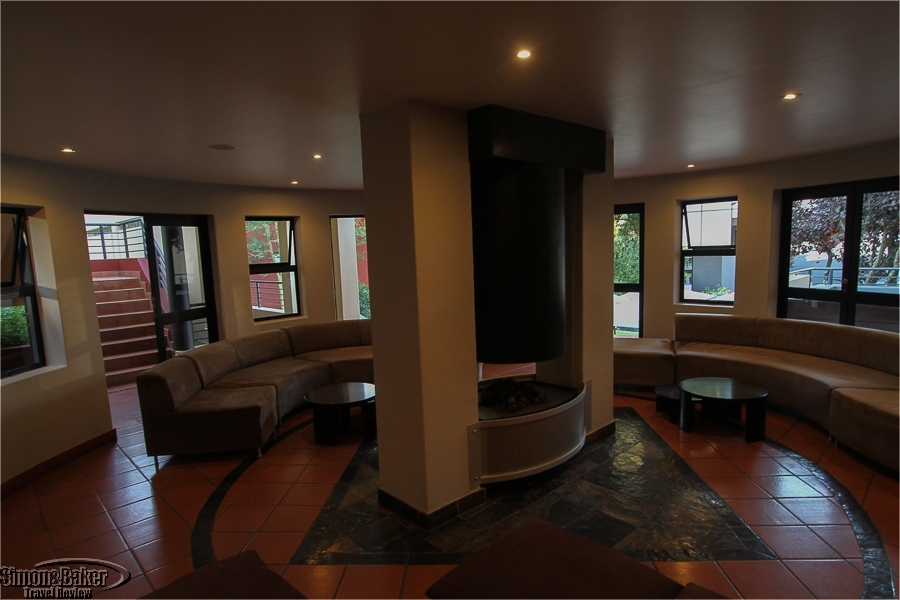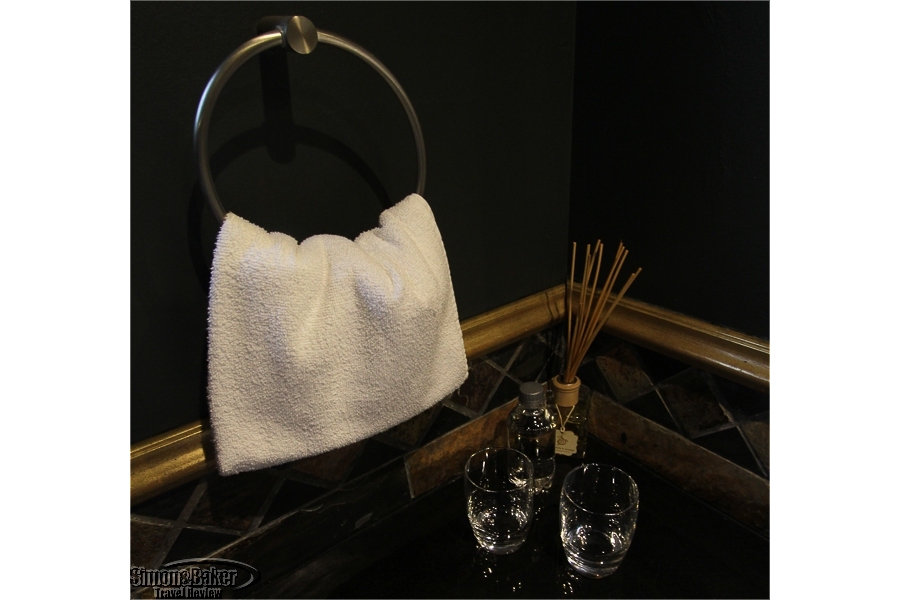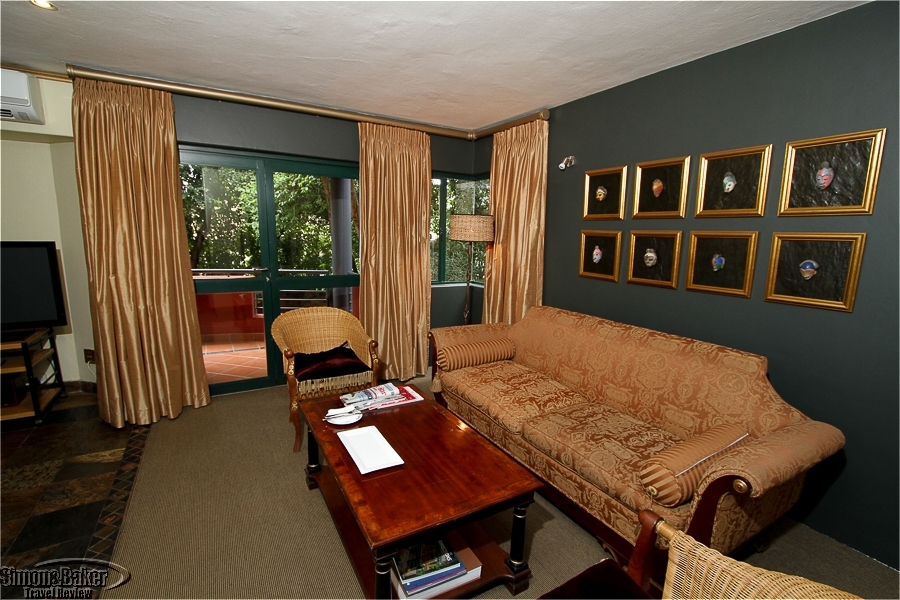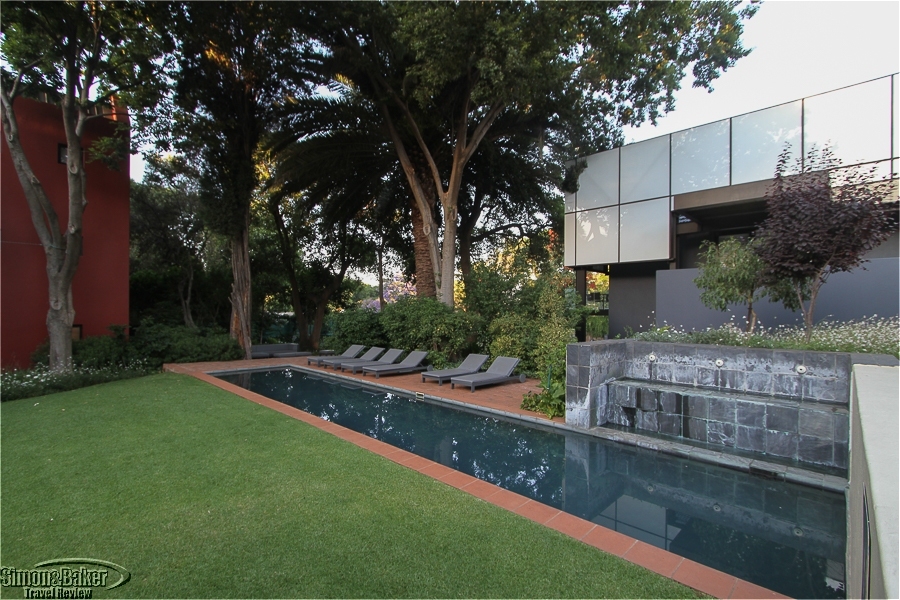 Thanks to its comfort, style, amenities, restaurant, location and setting Ten Bompas remains a favorite Johannesburg boutique hotel address.
Overall Impression
Over the years we have stayed several times at Ten Bompas, a small hotel in Johannesburg, South Africa named for its street location. On our most recent visit to the City of Gold, we returned to Ten Bompas. While there were some changes, such as updates to the property restaurant and a new adjacent conference facility, many of the features we had liked on our original stay remained the same.
For example, our suites were spacious and furnished for style and comfort. A different designer was tasked with the decor of each of the 10 suites. Our suites had sleeping and living areas separated by a wall, a half bath near the entrance, a stocked minibar, air conditioning and a private balcony. The bathrooms had separate bathtubs and steam showers, amenities often only available in large properties and chain hotels.
We liked the property's location, relaxed ambiance and surprisingly quiet setting. There was a green lawn and herb and vegetable garden (which supplied the onsite restaurant), and I still remember the sounds of bird song in my sunlight filled suite in the mornings, unexpected features in a major urban center like Johannesburg. We enjoyed breakfast and dinner at Winehouse, and appreciated the availability of room service when recovering from jet lag. Thanks to its comfort, style, amenities, restaurant, location and setting Ten Bompas remains a favorite Johannesburg boutique hotel address.
Children
The hotel welcomed children of all ages
Class of Accommodation Five Star hotel
Connectivity There was complimentary 8 megabyte broadband access in our suites.
General Manager Danie Potgieter
Handicapped Access Yes, the property offered wheelchair access.
Length of Stay Two nights
Location In Johannesburg, South Africa
Owned And Managed Christoff van Staden and Peter Aucamp
Pets Allowed No
Size The 10 room three story hotel and conference center sat on 1.5 acres of property and employed 45 staff.
Year Opened-Renovated The property was established as a hotel in 1996.
Lobby and Common Areas We reached the parking lot of the property from an entrance on Bompas Road. From there the hotel entrance, via the bar and restaurant, was steps away. Beyond the bar there was a round room with a central fireplace, a hallway to the suites, and steps leading down to the open terrace of the restaurant. Further below was the main lawn and the plunge pool with a view of the adjacent meeting center. There was also a garden at the back of the lawn. The small hotel was decorated in a Contemporary African style. There was a Joanna Flatau painting of Amy Winehouse in the Winehouse Restaurant.
Bathroom There was a bathroom at the rear of our suites. It had terracotta tile floor, a built-in bathtub and a separate shower with a glass door and steam feature. Another glass door led to a small outdoor terrace. There was a toilet in the corner between the bathtub and twin sinks set against the far wall. Square wood framed mirrors hung above the sinks, which were set atop a stone base. Wood shutters over two small windows and the door to the balcony provided respite from the bright sunlight and privacy. In the shower a glass brick wall faced the exterior. The was also a half bathroom (toilet and sink) next to the entrance and the living room.
Room
Our suites were comfortable, quiet, spacious and well appointed, featuring a private terrace, guest and full bathrooms, fireplace, and king size bed. My travel partner stayed in Suite 5, on the ground floor, and I stayed in Suite 6 on the top floor. While the decor varied, the 65 square meter suites had common features and identical layouts. Both suites had tile and carpet flooring, double curtains, balconies with a table and two chairs overlooking a green garden below, separate sleeping and living areas and a half bathroom (toilet and sink) next to the entrance. In the sleeping area a bed made by setting two beds together was sandwiched between matching wood night tables. There were matching lamps atop the night tables, and the night table on the left also housed a telephone.
During the day, there was ample sunlight from double glass door and walls leading to the balcony. Between the living and sleeping rooms there was a double sided fireplace and a supply of firewood. There was also a Samsung flatscreen television atop a table with wheels set against the back wall. A wall mounted remote controlled air conditioning unit cooled the room during the heat of the day. There was a built in closet against the back wall. It had a vanity in the middle with a wood framed rectangular mirror and a wood armchair. In Suite 5 the door handles were shaped like elephants.
The interior of Suite 6 was designed by Anuschka Leroni of Anushchka Leroni Interiors featuring a combination of rosewood furniture, pastel colors and contemporary African designs with black and white photographs reflecting the underground jazz movement in the townships (non white designated areas under apartheid rule). It was meant to "offer a cool and calm haven" with tones of gray and taupe and hints of black. Being on the top floor Suite 6 had a high ceiling. In the living room, there was a love seat and an armchair facing a square leather coffee table. Framed photos with glass provided an artistic touch in the living and sleeping areas. There was a wood table to the right of the entrance. It housed a telephone, room folder, convenient electric plugs (international and domestic), a lamp, and a Nespresso machine with complimentary capsules. There was a mini refrigerator stocked with beer, sodas, olives, and sparkling wine, like the one in Suite 5, beneath the table.
Suite 5 had recessed lights, a gold theme, a gold toned sofa and two rattan armchairs with burgundy cushions. In the bedroom there was a square framed brown headboard. It was designed by Andre Croucamp to be glitzy with gold lamé walls and rich upholstery.
Food and Restaurant The chef of Winehouse was Johannes de Bruijn. For dinner, the restaurant only offered a three course fixed menu with wine pairing options. The menu was identical for the two nights we were there.
Amenities
In each suite there were 30 milliliter size plastic bottles of L'Occitane toiletries (Verbena Shower Gel, Verbena Body Lotion, and Shampoo), an individual size bar of Charlotte Rhys soap, shower cap, vanity kit, two cotton bathrobes, slippers, electronic safe, complimentary bottle water, welcome canapes and sparkling wine, turn down cookies, and complimentary mini bar beverages.
When we arrived we found a plate with one peach, one apple and one tangerine in each suite. Complementary laundry, WiFi, print edition of The Star daily newspaper, house brand bottled water, beer, wine and alcoholic beverages in the suites were included in the nightly rate. There were bite size savory nibbles at turn down, one per night.
There was a steam feature in the showers. There were three telephones in each suite, one in living room, one in the sleeping area and one in the bathroom. There was a Phillips iPod dock on the night table in each suite.
Facilities Plunge pool, Winehouse restaurant, Space Conference Centre, large gardens, and vegetable and herb garden.
Pool There was a 1.6 metes deep 10 meter by 3 meter plunge pool.
Other The hotel was originally the family home of one of the owners, Christoff van Staden. The hotel used solar heating and recycled water for the gardens. As part of the Design Hotels collection acquired by Starwood Hotels, Ten Bompas was the only hotel in Johannesburg able to offer guests SPG points for accommodation and food and beverage spend.
Cleanliness
Very good
Date of Review November 2015
Reviewers
Article by Elena del Valle
Photos by Gary Cox
Service Our suites were serviced twice daily. Room service for breakfast was fast and efficient. Room cleaning staff also were speedy and efficient. Front desk staff were slow to respond to service requests. Their delay caused last minute issues with our airport transfers.
Would You Stay There Again? Yes
Contact Information
Address:

Ten Bompas Hotel
10 Bompas Road
Dunkeld West, Johannesburg 2196
South Africa

Phone:
Website:
Email: