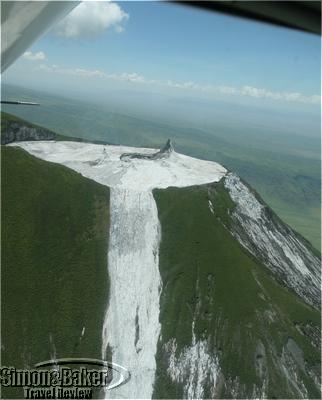 Our luxury oriented safari visit was a success.
Overall Impression
The largest country in East Africa, Tanzania is home to 36 million people. About half the population is Muslim (45 percent), and the other half is Christian (45 percent). The remaining 10 percent have indigenous beliefs. Although we heard about plans to relocate the population to urban areas and increase the size of parks for ecotourism and hunting, the majority of the population today, 80 percent, work in agriculture in rural areas. Non Africans only represent one percent of the population.
Poverty is commonplace and crime is said to be rampant. Fortunately we had mostly positive experiences and were safe during our three-week visit. The locals we had a chance to speak with, Tanzanians and foreign worker residents, were warm and welcoming. Tanzania presents the incongruity of poverty, age old traditions and primitive beliefs alongside progress, high technology, and a nascent luxury oriented hospitality industry.
Other than to make flight connections, we spent minimum time in urban areas. The game viewing areas we visited were distinct from each other, and in some respects, from game viewing areas we have visited in Southern Africa. Our first stop was in Ruaha National Park, Tanzania's second-largest national park after the Serengeti. We visited two remote camps, Mdonya and Jongomero, in the Ruaha National Park. Unseasonable record heavy rains wreaked havoc with our visit, hampering our ability to go on game drives, especially at Mdonya. It rained so much that to leave the camp we had to cross the river on an especially rigged zip line chair (a lot of fun).
We also went to the Selous Game Reserve, described as Africa's largest protected wildlife reserve covering more than 5 percent of Tanzania's total area. Though it's mostly a hunting park, the government dedicated a small area to photographic safaris. There, we were thrilled to find game viewing on foot, by boat and on the traditional game vehicle drives at two camps Impala and Selous Safari.
Finally, the weather improved and we headed north, after an overnight stay in Zanzibar, to the famed migration area. We were fortunate to stay in the exclusive Grumeti Reserves west of the Serengeti corridor. We spent six delightful nights at two different properties, Sabora Plains Tented Camp and Sasakwa Lodge, where we enjoyed memorable plains game viewing and extraordinary facilities and service.
We found some issues off-putting such as the limited infrastructure, crime statistics, lengthy and unpleasant arrival process and visa procurement at the Dar es Salaam airport, urban congestion, and imperfect potable water supply. At the same time, it was thrilling to visit wilderness areas like Ruaha, discover Selous' river and lake environments and explore the Grumeti migration area.
What we liked most about Tanzania was the combination of wilderness settings, ample accessibility via charter and scheduled bush flights, plains game viewing, and luxury oriented yet intimate and exclusive accommodation options. Our luxury oriented safari visit was a success.
Cost Of Visiting
Affordable to high depending on the type of accommodations and location of the property and attractions.
Currency The currency is the Tanzanian shilling (Tsh) although most hotels charges for lodgings, meals and sundries in U.S. dollars. Even our visa application and park fees were paid in dollars.
Electrical Current Electric outlets were 220 volts. Some camps and lodges had voltage converters and we carried plug adaptors.
Health And Vaccinations Traveling from the U.S. there were no mandatory vaccinations although there was a long list of recommendations and cautions from the Centers for Disease Control and Prevention. Since most of the places we visited were in malaria zones, we took daily malaria pills. Other recommended precautionary medications included yellow fever, hepatitis A and B, and tetanus shots. In addition to that we carried a small first aid kit and a light weight SteriPen® Traveler which uses ultra-violet light to purify water ($129 from Magellan's). The first aid kit came in especially handy at the end of the trip when we caught a stomach virus. Tap water in some places was not potable. This meant we had to keep our eyes closed in the shower and brush our teeth with bottled water.
How To Get There There were no direct flights from the U.S. to Tanzania when we traveled. We flew via South Africa. This required an overnight stay in Johannesburg. Our connection to Ruaha required a second overnight in Dar es Salaam, Tanzania's capital. Some European and Middle Eastern carriers offered direct service. For travelers to Northern Tanzania, the Kilimanjaro airport seemed especially practical.
Location In East Africa; Tanzania borders Zambia, Malawi and Mozambique to the south, Kenya to the north, and Rwanda, Burundi, and the Democratic Republic of Congo to the west.
Measures Metric system
Money Issues Most sources we consulted advised against carrying much cash because of the incidence of crime and petty theft. Once there the difficulty was accessing ATMs outside the metropolitan areas. All the properties we stayed at accepted some form of credit cards. In the end, we carried travelers checks, hard currency cash and a small amount of local currency (after encountering a bank guard armed with a machine gun next to our hotel we took more notice of the advice to carry limited quantities of cash).
Size While the mainland is slightly smaller than New Mexico and Texas combined, occupying 945,000 square kilometers (378,000 square. miles); the island of Zanzibar is 1,658 square kilometers (640 sq. mi.) in size.
Slipway We appreciated this small no frills motel for its new spotless rooms with frosty air conditioning (a welcome respite from the humid and muggy outdoors). We liked its waterfront location within an open mall where we could stroll in safety to a small supermarket, bank, pub, several eateries, curio shops, pharmacy, Internet café, and change bureau. And they offered an airport transfer service.
Technology In Dar es Salaam and Zanzibar we found electricity, running water, television, Internet, and cell phone access. Of the two city hotels we stayed at, one offered no Internet (there was an Internet café nearby but the service was down during our stay) and the other offered complimentary high speed Internet access. Our hotel in Zanzibar had a courtesy computer where guests could access the Internet.
In the safari camps and lodges connectivity varied. The most remote camp in Ruaha only had limited satellite connectivity for Internet and phone access. The camps in Selous had Internet access; one of them allowed us to connect to download emails and deal with urgent matters but discouraged guests from calling on cell phones or connecting to the Internet during their stays. The most luxurious properties we visited in the northern part of the country offered complimentary high speed Internet access in our tent and suite and direct dial long distance calls.
Outside urban areas cell phone service was spotty. Our carrier, T-mobile, charged $4.99 a minute for roaming calls from our U.S. number. Purchasing a local chip for use in our GSM phone worked well and was much more affordable. It allowed us to call for messages and text message when the service was so irregular phone calls were impossible.
Time G.M.T. plus three hours
Transportation
We were glad we had arranged airport transfers in advance. We were thankful for the local welcome at the airport and smooth retrieval of our delayed luggage (the airline wanted us to pick up our luggage at the airport that night).
Traffic in Dar es Salaam was thick and slow moving. Although major roads were paved, most other roads were not. This meant anytime a detour off a main road was required (if there was an accident for example) driving on the unpaved roads was sluggish and required special attention. In addition to the road conditions, pedestrians crossed the roads anytime and anywhere with little care for the cars they confronted. We were glad we were not driving.
Due to the distance and road conditions, the best option between urban areas and game viewing properties was to take bush flights. We flew with Coastal Aviation on all our domestic flights. Although almost always full or near full, the 13-seater planes were clean, the flights were usually on time and pleasant and the staff on and off the ground were polite and well organized. Most flights made stops along the way to pick up passengers.
The majority of our flights arrived within a short distance of the camp or lodge. Transfer time varied between 15 minutes (at Saskwa Lodge) and two hours for the furthest transfer. The transfers were a combination of transfer and game viewing drive although the quality of the game viewing varied depending on the time of day and the weather conditions. More than once we saw predators during a transfer and didn't see any predators on the night's game drive. Charter flights were readily available and easy to schedule.
Facilities
There were markets and supermarkets, pharmacies, Internet cafes, cell phone stores, and curio shops. Health care facilities and hospitals were very limited. Some safari properties required guests have mandatory emergency evacuation insurance.
Shopping And Souvenirs Food stuffs and snacks were hard to come by outside urban areas and safari facilities. We found a market (without air conditioning) near our hotel where we purchased several items. They allowed us to pay with U.S. dollars at the register. Because of the weight restrictions on the bush planes we couldn't bring many snacks or extras. At the same time, we were always well fed at the camps and lodges. Meals at most of the facilities we stayed at were pretty good, even delicious, especially considering how challenging it was to secure fresh supplies. Beyond what was available in the airports, hotels and camps, we didn't come across many souvenir options. We wanted t-shirts for friends and left partly empty handed because there were few style and size options.
Safari lodges and camps curio offerings were mostly limited. Generally they had local crafts, a few t-shirts, books and a handful of souvenirs. On the plus side, there were Persian rugs, cell phones, branded clothes and a high end jeweler in the lobby of our hotel in Dar es Salaam.
Tourism Highlights We visited Dar es Salaam as well as some of the better known game viewing areas of Ruaha National Park, Selou Game Reserve, Grumeti Game Reserve (adjacent to the Serengeti National Park) and the island of Zanzibar. Dar es Salaam is the executive capital and largest city; Dodoma, located in the center of Tanzania, has been designated the new capital and the Parliament sits there, although action to move the capital has stalled.
Coastal Aviation
This little airline that could offered regular and charter service seemingly to every point in Tanzania and beyond. The planes were in good repair, ground staff and pilots were organized and safety conscious, flights, though often jam packed, were pleasant and mostly on time. The owners of Coastal also owned Adventure Camps of Tanzania. This company ran several strategically located properties in Ruaha, Selous, Zanzibar and Dar es Salaam. This meant they could offer affordable custom safari packages with stays at their properties and flights on their planes. We stayed at three of their properties which were promoted as adventure camps rather than luxury accommodations. As with the flights, lodging staff were organized. The properties themselves were clean, well situated and well run. The meals were tasty and noteworthy for their freshness.
Favorites Following is a list of favorite places for quality, services, price or a combination of them.
Mbweni Ruins Hotel On our way from the parks in the south to northern Tanzania, we spent one night in Zanzibar. Although this would not be our first choice of routing if we were to retrace our steps, in hindsight, it allowed us an opportunity to see a little bit of Zanzibar. We liked Mbweni's nearness to the airport and Stone Town, its beachfront location with a pier, gardens and yummy seafood selections for dinner and buffet breakfast. Our ground floor beach facing room was clean and furnished simply. Most importantly it had a working wall air conditioner and a safe.
Other Although our research indicated crime was a serious problem and we saw indications of this during our stay, we were cautious and vigilant and had no incidents or difficulties. At the same time, we never left the security of our hotel and lodgings except when escorted by local staff en route to and from airports and activities.
Although most of the local people we encountered and interacted with were westernized in dress and outward attitude, there were many Muslims. We saw women and small girls dressed Muslim style, some in solid black with complete face cover and only slits for their eyes. We also noticed that almost all the local staff in the camps and lodges were men. When we asked about it we were told single gender environments were easier to manage.
Our arrival at the airport in Dar es Salaam was less than pleasant. Visa procurement required time and patience. After a power failure and two hours of waiting uncertainly in line with dozens of irate fellow travelers to pay for our single entry tourist visa (in cash dollars with new bills only); we exited, dripping with sweat, triumphant only to discover our luggage had been delayed from South Africa and would not be delivered by the airline to our hotel. The next time we plan a trip to Tanzania we will seriously consider flying to another airport, perhaps Kilimanjaro, in the hope that our entry will be faster and more pleasant.
Date Of Latest Visit
February 2007
Reviewers Article by Elena del Valle
Photos by Gary Cox
Would You Visit This Destination Again? Yes