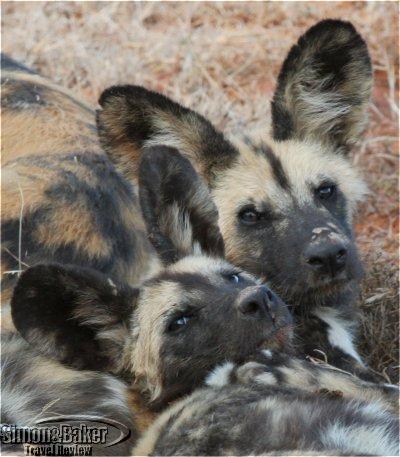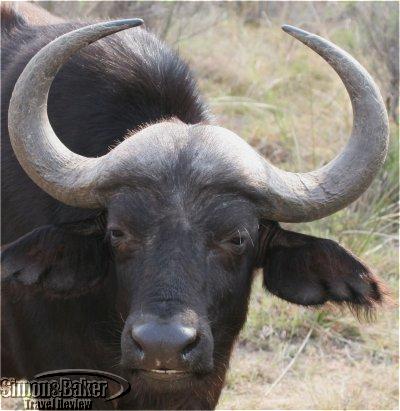 We remember the great game viewing, delicious food, friendly and outstanding service, on-site spa facilities and first-rate treatment options with particular fondness and have since recommended Eagles Crag to several friends and acquaintances.
Overall Impression
After two days of traveling from the U.S. to South Africa via Europe we arrived in Port Elizabeth jet lagged and exhausted. Viktor, a Shamwari representative, awaited us just outside the arrivals area and drove us through verdant and rolling hills to Eagles Crag at the 20,000 hectare Shamwari Game Reserve. An hour later found us at the entrance to elegant Eagles Crag, named for the crowned and booted eagles that made the area their home, and one of six properties on the Shamwari Game Reserve. The Reserve, named for the word friendship in Shona, was the first project to repopulate land in the Eastern Cape area of South Africa with animals that, over time, had been exterminated by man. When we visited, the Reserve had an abundance of healthy animals and the largest concentration of black and white rhino in private hands in the world. When we arrived, lodge managers Tania and Ryan Plakanouris welcomed us and helped us settle in to our spacious suite with a view of the crowned eagle's nest.
Six of South Africa's seven biomes, communities of living organism in an area, could be found on the Reserve. Perhaps thanks to this ecological blessing, the repopulation projects have fared well. Although the Reserve was repopulated, game viewing in Shamwari held many of the features we enjoy. It was a thrill to be back in the bush, discovering new animals, plants and environments in the company of a seasoned and colorful guide. We were especially impressed by the determination and hard work the owners and staff of the Reserve dedicated to repopulating the area with respect and kindness toward resident animals and plants while making it possible for guests to enjoy their visit and brief bush forays.
In addition to twice daily game drives and wonderful sightings, Eagles Crag offered well appointed oversize accommodations and an intimate ambiance with plenty of space in the common areas for us to spend time with other guests or remain to ourselves. We remember the great game viewing, delicious food, friendly and outstanding service, on-site spa facilities and first-rate treatment options with particular fondness and have since recommended Eagles Crag to several friends and acquaintances.
Class Of Accommodation
Five stars
Eagles Crag Managers Tania and Ryan Plakanouris
Handicapped Access Yes. Although there were no rooms specifically designed for wheelchairs, property staff indicated the welcomed handicapped guests. Enquire for details.
Length Of Stay Three nights
Location In the Eastern Cape 105 kilometers from Port Elizabeth. Our drive from the Port Elizabeth airport lasted a little more than an hour.
Managed Mantis Collection
Owned Adrian Gardiner is the man behind Shamwari. Shortly after our visit he received the American Society of Travel Agents' (ASTA) 2005 Environmental Award, which honors an individual, company or country that has made a significant impact on preserving and protecting the environment. In addition to the Mantis Collection, Gardiner is the vice-chairman and co-owner of Castle Crane Hire, Material Handling Consultants, Giltedge Travel (offices in South Africa and the U. K.), Southern Africa Travel (U. K.), The World Wealth List (United Kingdom), Giltedge, the Magazine of the World Wealth List and The Born Free Foundation in South Africa.
Shamwari Game Reserve Manager Joe Cloete
Size Located in a 20,000 hectare private reserve, Eagles Crag had nine rooms with en suite bathrooms and private plunge pools. The main building and the rooms combined occupied about 150 by 100 meters of space. A staff of 32 looked after the facilities and up to 18 guests.
Year Opened Eagles Crag was established in October 2002
Lobby And Common Areas The lodge was decorated in a contemporary African style meant to blend with the bush. Empowered by the owners, Joe Cloete, who had worked at Shamwari for more than a decade, especially selected the site within the reserve for its secluded and protected characteristics. Once the site was chosen, South African architect Francois Theron was invited to develop a design to the owners' specifications. The elegant interiors were by South African interior designer Maurette vin Eyssen of Maurette Interiors. The furniture, much of it of beech wood, was crafted by her husband Evan vin Eyssen of Evan Furniture in a small workshop near the lodge. Original oil paintings were commissioned with a dedicated theme for each room. Artwork by C.J. Rudner dating back to the 1950s and representing one tenth of his collection of Bushman sketches from the Eastern Cape was scattered through the main building and the rooms.
Bathroom
The room design incorporated bathroom features within the overall living area. We found this integration pleasant. On one side of the room against the wall there was a cozy bathing nook with candles and a large stand alone bath tub on a wooden platform. On the other side there were twin sinks and twin mirrors. A water closet was just past the sinks and next to it we found a shower with inner and outer doors. This allowed us to shower indoors or outdoors. We could easily reach the deck and outdoor shower by crossing through the indoor shower.
Room Our 80 square meter room, Crowned Eagle 2 was steps away from the main building and as close to the spa. The concrete stand alone structure was crowned by a high thatched roof and ceiling. Inside, a beech wood desk and chair stood by the entrance. Two lamps and a phone sat on the desk and on the wall above it there was a painting of a magnificent crowned eagle by Fuz Catoria. There was a wood luggage rack to one side and beside it a large wooden armoire with an electronic safe. A king wood four poster faced the deck. Matching night tables stood guard to each side of it while two cloth chairs, a wood chest and table and a telescope populated a small living area.
Off white stone tile covered the floor and a carpet framed the sleeping area. To the other side of the entrance there was a second smaller wood desk and chair with a large mirror above it. Next there was a small refrigerator with a coffee and tea tray. Wall to wall glass doors on two sides offered the option of opening them all up simultaneously to enjoy our private deck, plunge pool and the greenery beyond. We opened them with caution after seeing monkeys near our room shortly after our arrival (monkeys can be very mischievous if they get inside a room). Even with the glass doors closed, we could hear the sounds of nature to remind us that in spite of the urbane feel we were in an African game reserve. The décor was African contemporary with lots of blonde woods and light safari colors. The small deck with a night lit plunge pool and large shade umbrella was inviting and enhanced the overall in touch with nature feel of the room.
Meals
Food was plentiful and well prepared at Shamwari. Our first night we had a light spring vegetable soup, perfectly prepared pan-fried yellow tail fillet served on herb polenta with yellow patty pans and baby corn finished with a rainbow salsa, and an unconventionally refreshing individually served raspberry champagne jelly served with a fresh fruit
coulis
. Breakfast was a combination of a cold buffet and hot a la carte selections. The cold buffet options were yogurt, cereal, fresh and preserved fruit, cheese, cold cuts and bread. We tried an omelet and pancakes with bacon and sausage.
Although we were expecting sandwiches for lunch, we were pleasantly surprised by the buffet and a la carte menu options. One day lunch was completely a la carte. We tried the carrot and coriander soup, Greek salad, rump and French fries, tuna with pan fried vegetables and peanut ice cream dessert. The next day, the kitchen staff prepared a selection of hot and cold lunch options including Greek, mandarin orange and sausage salads, blue cheese and broccoli quiche in the cold section; roast potatoes, creamed spinach, stewed pumpkin, pasta and chicken for hot dishes. One evening we enjoyed an outdoor brai (grill) around a well light boma (outdoor fire) with grilled meats including impala, blesbok, springbok, lamb, kudu, eland, beef sausage, and beef. Side dishes included tomato and onion sauce, millie meal (African polenta), broccoli, potato and other salads. There was an attractive African cheese selection including camembert and blue cheese. Favorite desserts included milk tart, malva and sweet a doughnut like dessert.
Amenities
There were bathrobes, slippers, a mini bar stocked with soft drinks, bottled water and wine as well as Molton Brown toiletries including soap, cucumber shampoo, ziao jao hairwash, purifying grapeseed anti-oxidant shower and coco de mer body lotion.
Facilities Dining room, lounge, small meeting room with conference table that doubled as a library, curio shop and spa.
Pool We had a 1.5 meter deep private plunge pool in the back deck of our junior suite.
Spa The spa building was a short walk from our detached suite. Inside, the small spa was spotless and inviting. Complimentary access to sauna and steam room facilities and treatments had to be pre-booked. The spa was open from 8 a.m. to 4 p.m. Access at other times was possible by contacting the reception desk.
Game Viewing During our daily game drives we saw chacma baboon, vervet monkey, black-backed jackal, yellow mongoose, black wildebeest, lion, giraffe, zebra, warthog, impala, springbok, blesbok, cape glossy starling, buffalo, red hartebeest with a baby, common duiker, elephant, black and white rhino, kudu, waterbuck, and wild dogs. Birds: Jackal buzzard, pied crow, Cape turtle dove, forktailed drongo, fiscal flycatcher, Egyptian goose, helmeted guineafowl, hadeda hornbill, black-headed oriole, crowned plover, secretarybird, fiscal shrike, Cape glossy starling, spotted thick-knee, and Cape cobra.
Activities Twice a day there were game viewing drives. Our first morning our wake up call was at 4:30 a.m. for a 5 a.m. departure and a return to camp near 9 a.m. Other morning drives were closer to 6 a.m. while the afternoon drives all departed at 4 p.m. and returned near 8 p.m. Our ranger and guide was Piet Otto, who "was born in the bush." He drove us in a 4 x 4 open vehicle through the reserve. He was an experienced and able veteran capable of uncovering many of the treasurers the bush offered. In his company we enjoyed excellent game viewing of big five and many other animals and plants. A fun loving and gregarious man, he alone accompanied our group of six visitors on the game drives and determined the duration and pace of our excursions.
Curio Shop
There was a selection of merchandise near the entrance. Items for purchase included Shamwari branded clothing, sandals, and dinnerware.
Established in 1990 as a way of "Conserving a vanishing way of life," the Shamwari Game Reserve and its properties such as Eagles Crag strived to perfect the art of conservation. Management established a conservation department, headed by a veterinary surgeon and an ecologist, an environment manager, and 38 staff. The veterinary specialists and conservation enthusiasts researched the concept and history of the area to ensure the animals matched the populated the land and were appropriate for the area. The project began slowly by restoring the land to sustain diverse animal life and bringing a small number of disease free animals. Over time, more animals were brought in with mostly positive results and the reintegration process continued while we were there. There was also a breeding center where certain species could breed without predators and the Born Free Foundation Animal Rescue Center to provide humane care for rescued animals. Three thousand hectares of Shamwari were converted into the first private wilderness area in Africa.
Although during the day we were free to walk around the common areas of the lodge, at night we had to be escorted to dinner and back by an armed staff member. This was a safety precaution, common in many reserves, in case a predator decided to make a snack out of the guests during their evening strolls. We never encountered any wildlife although we heard a leopard had been sighted only a week earlier. Famous celebrities who had stayed at Eagles Crag included John Travolta and Brad Pitt.
Check-In-Check-Out
Excellent
Cleanliness Excellent
Date Of Last Visit October 2005
ReviewersArticle by Elena del Valle
Photos by Gary Cox
Service All the staff we interacted with were friendly, helpful and accommodating. There was twice daily room service, morning cleaning and afternoon turn down.
Would You Stay Again? Yes
Contact Information
Address:
Eagles Crag at
Shamwari Game Reserve
PO Box 113, Swartkops,
Port Elizabeth,
6210, South Africa.
Phone:
1-877-354-2213 (U.S.)
+44 1483 425 465 (U.K.)
+27 42 203 1111
Fax:
Website:
Email: