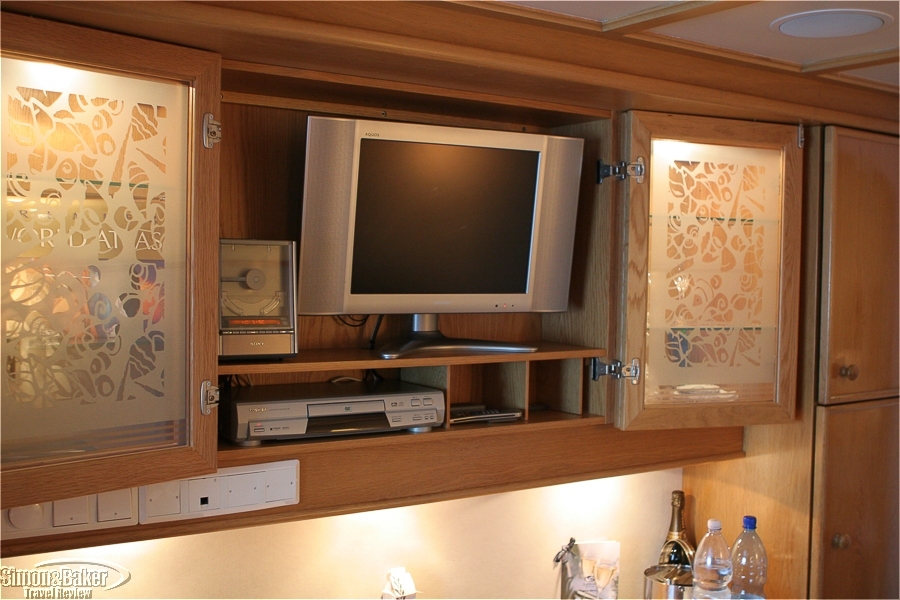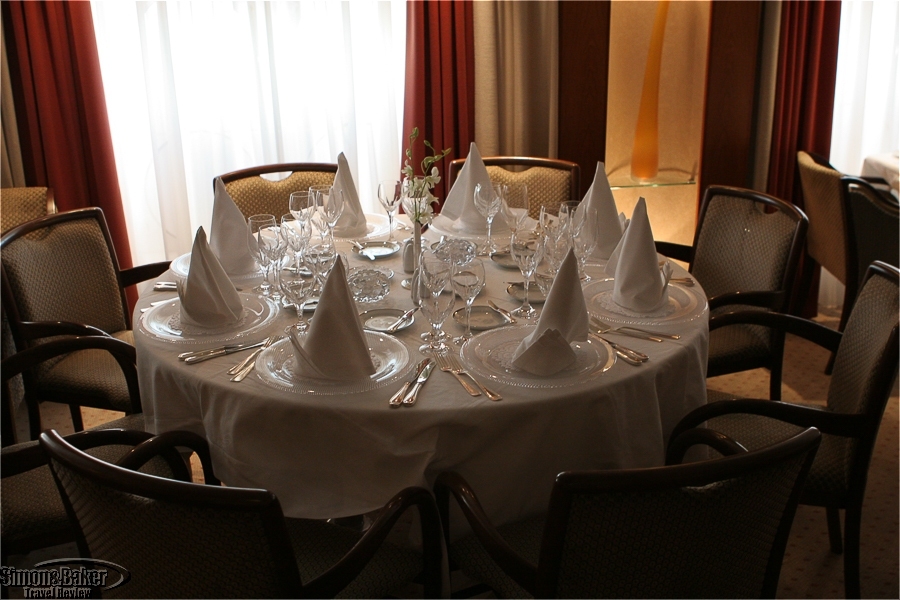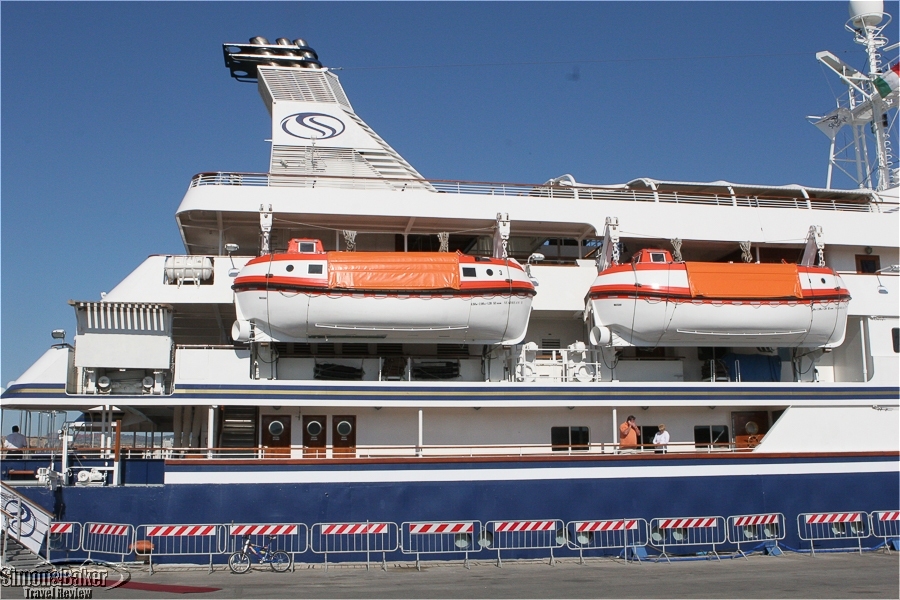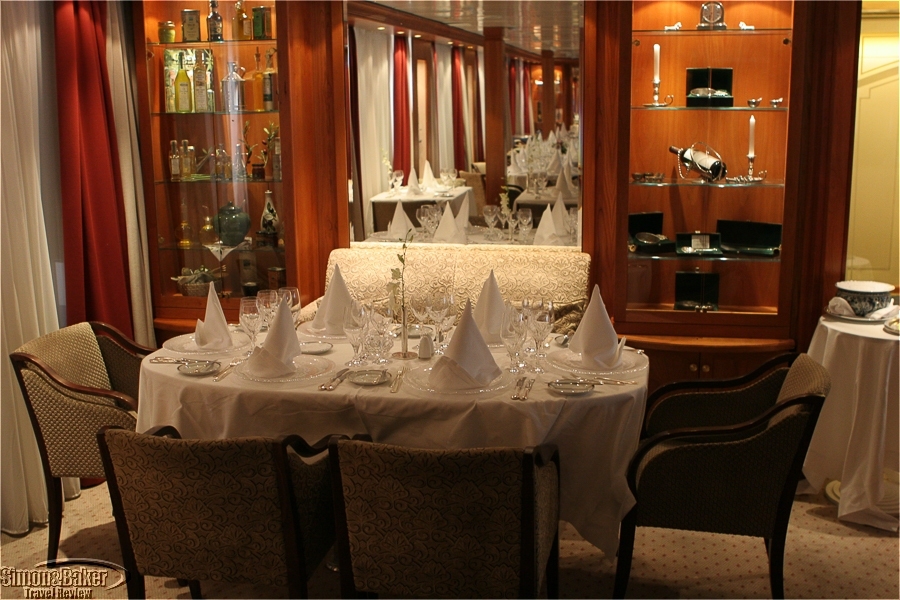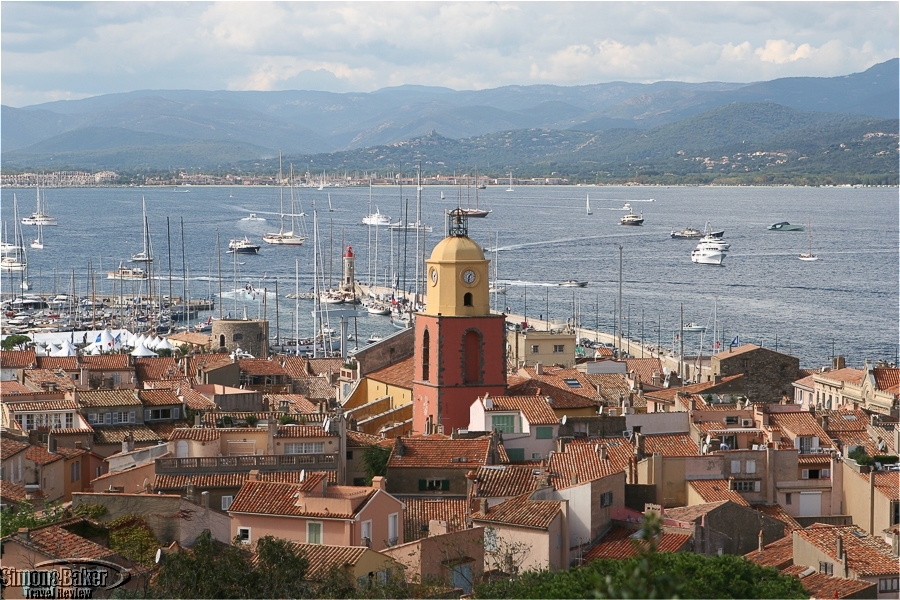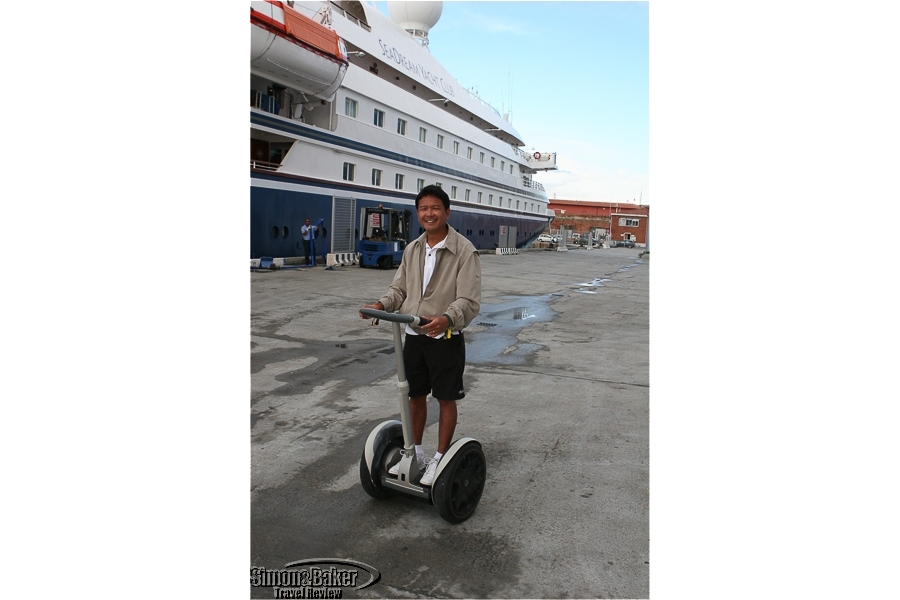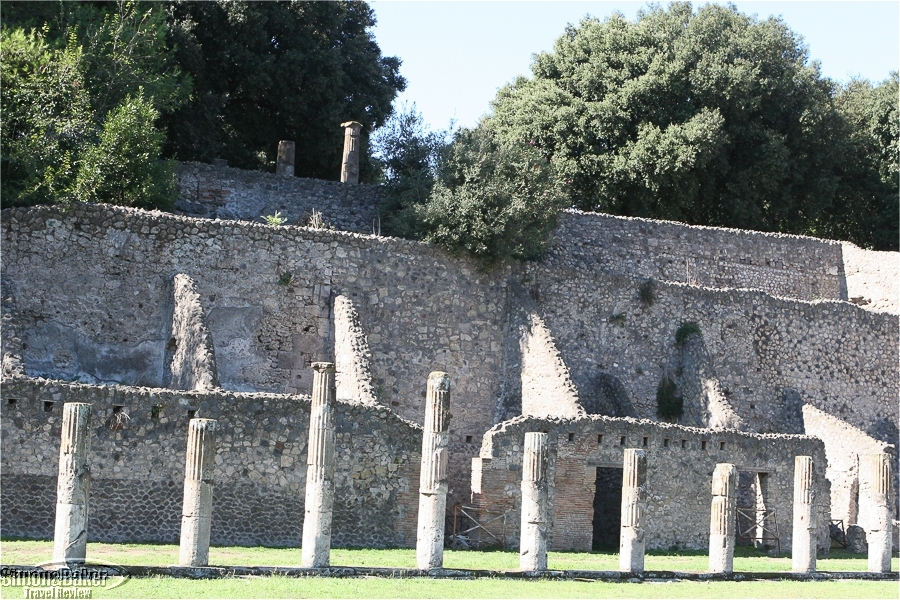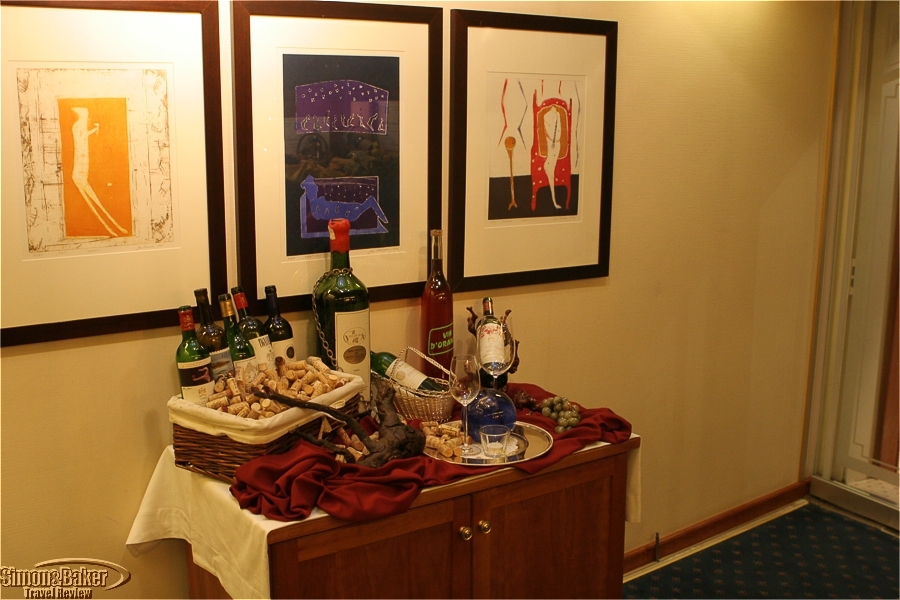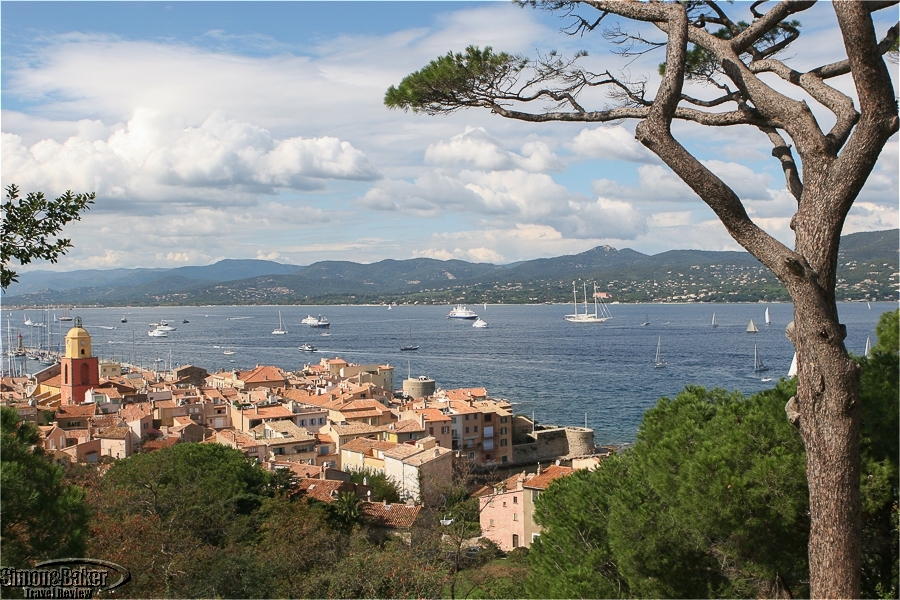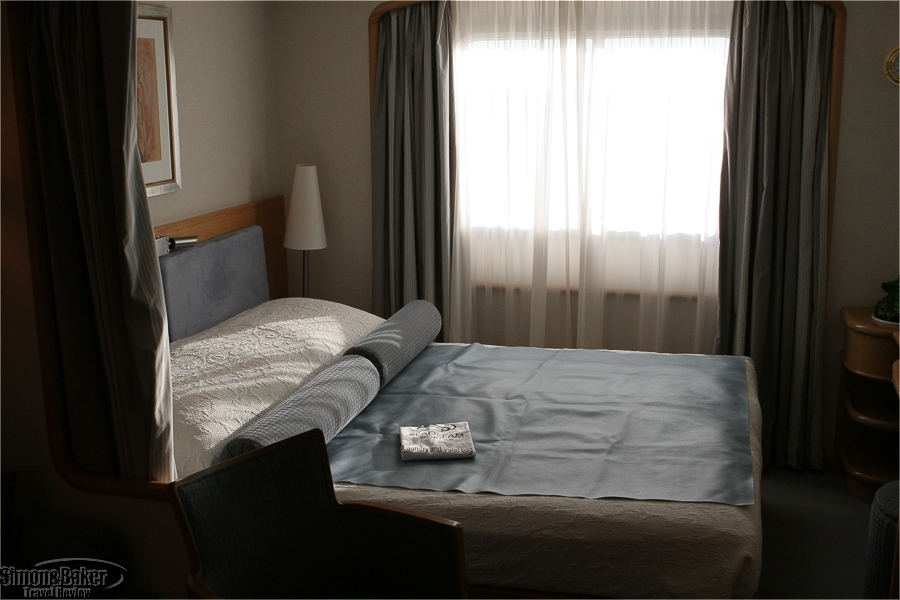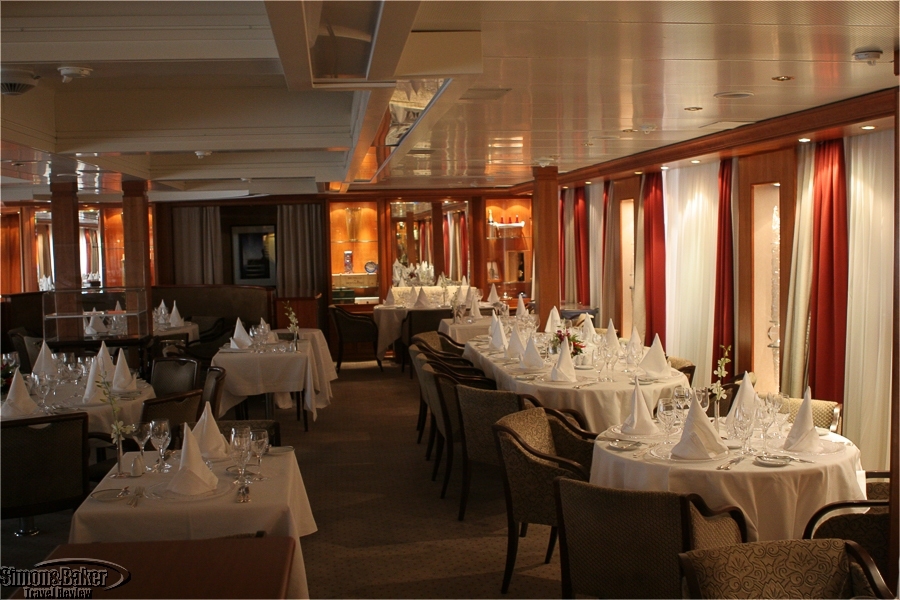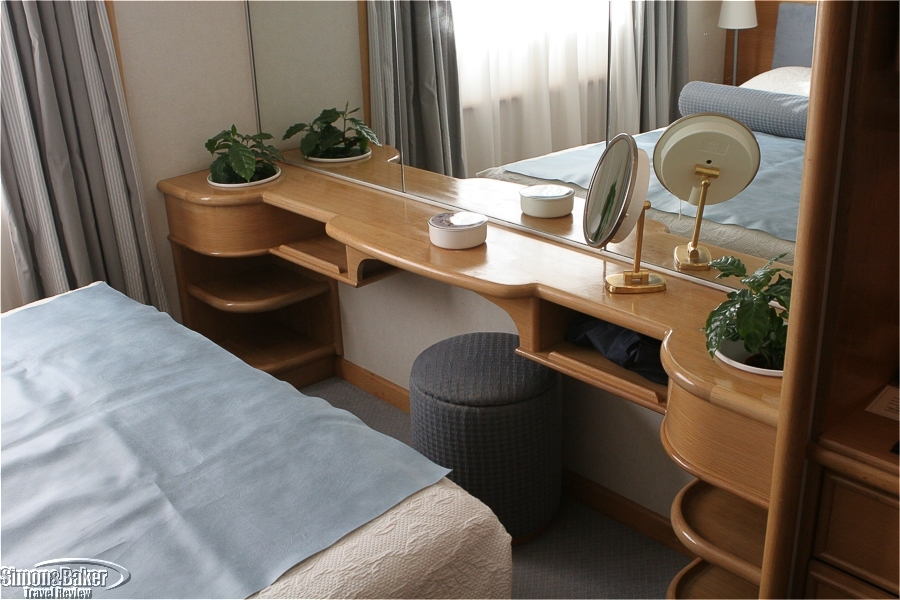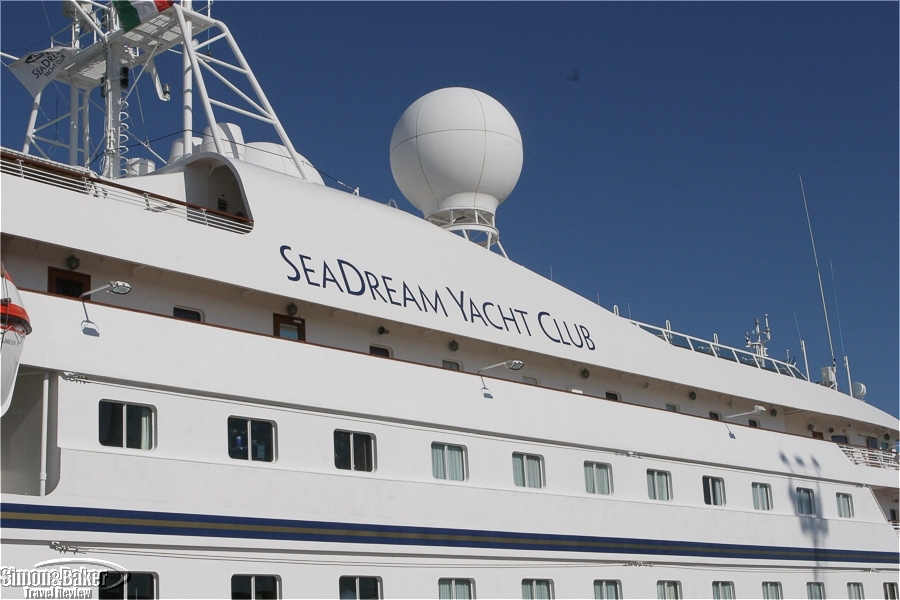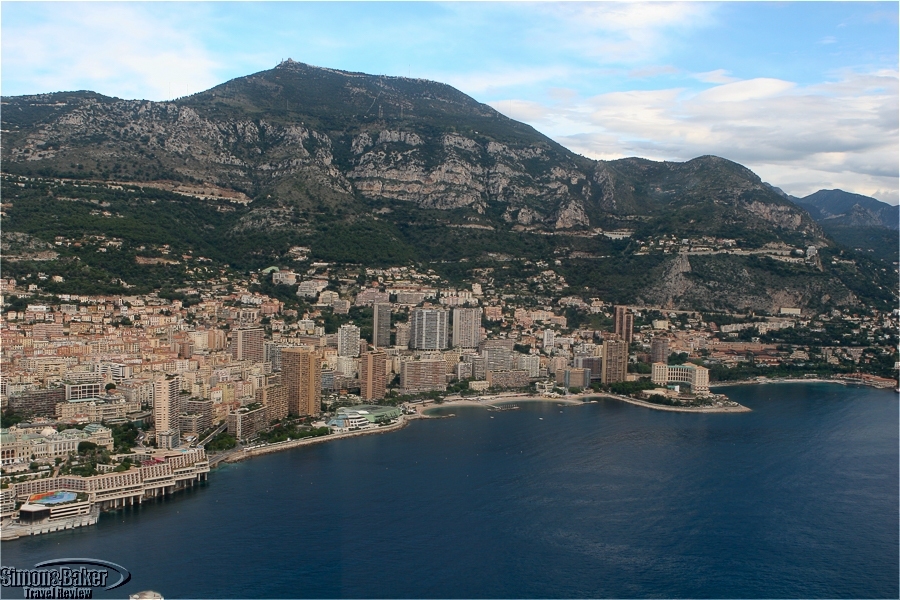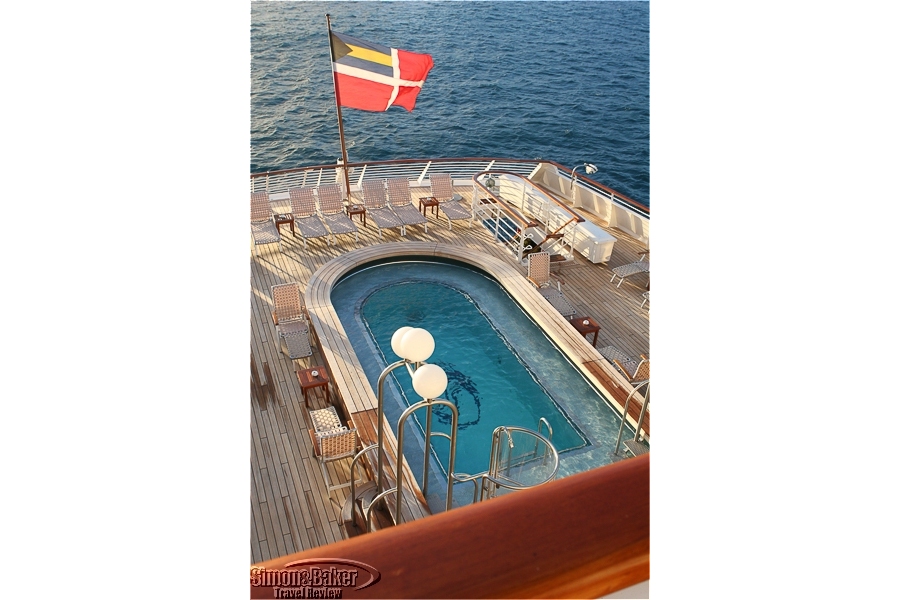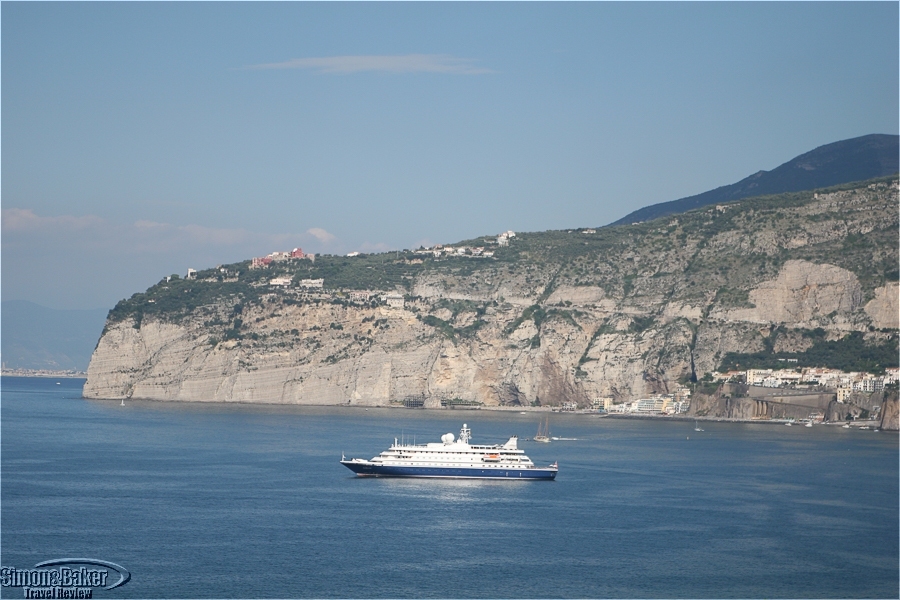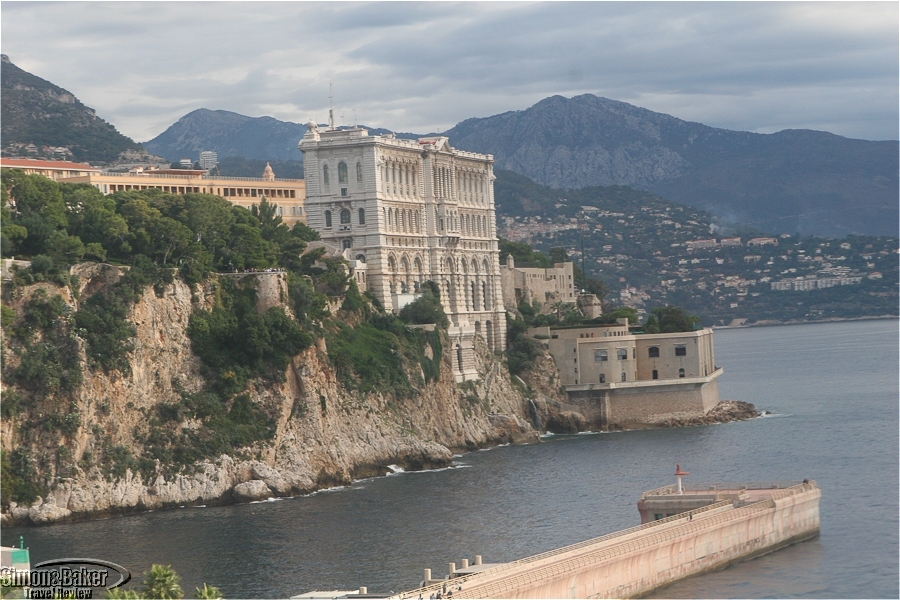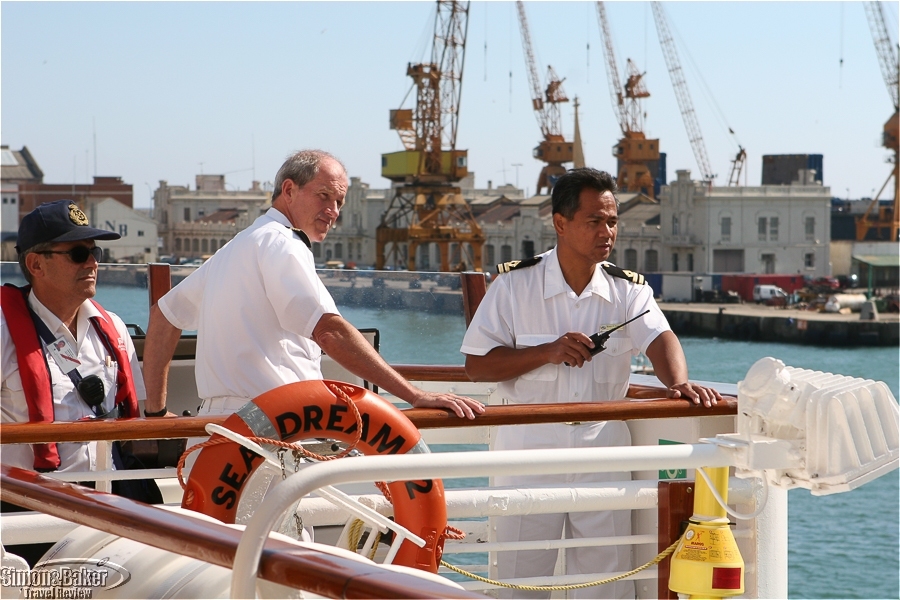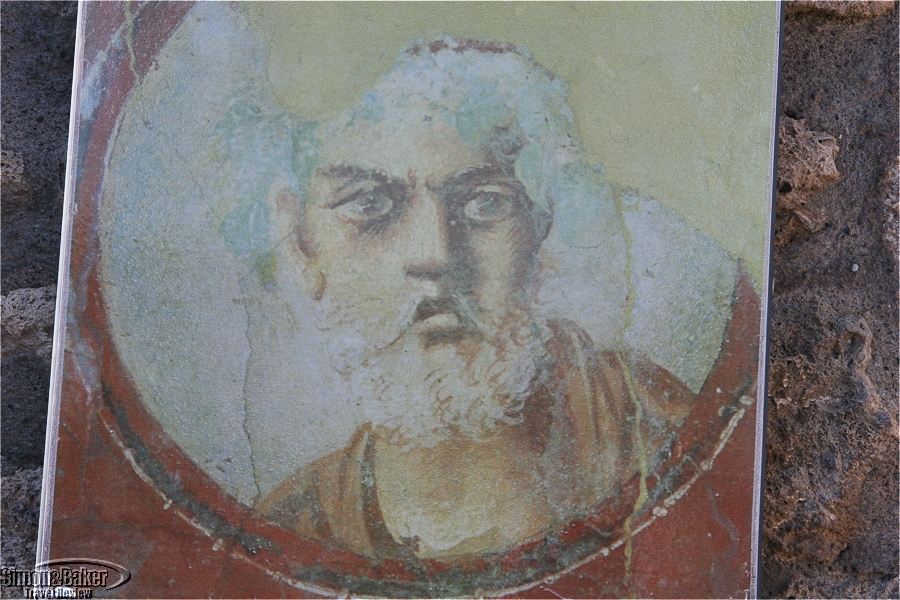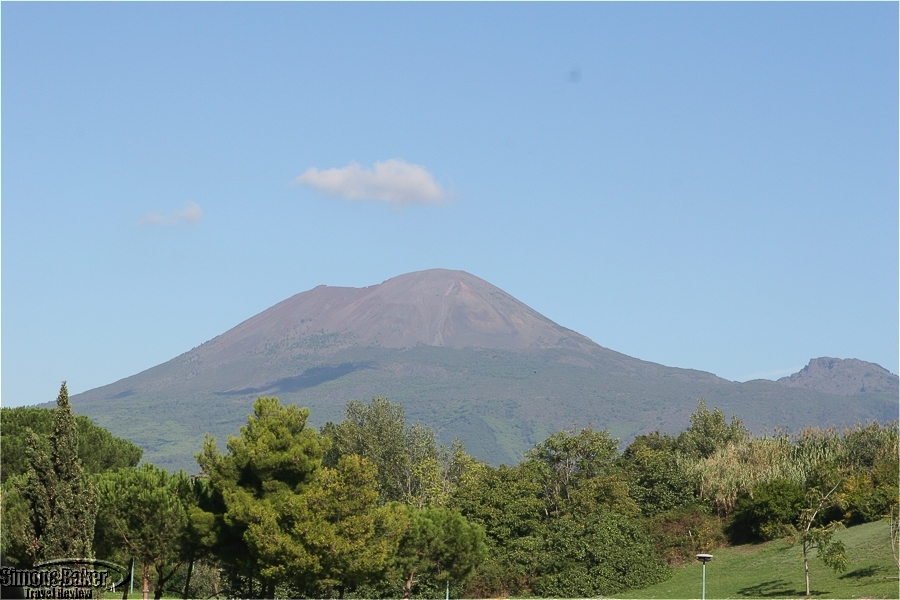 We have already recommended SeaDream II to friends and are considering repeat visits ourselves.
Overall Impression
Our week-long trip aboard the SeaDream II was reminiscent of the by-gone days of classic ship travel where passengers had an opportunity to meet each other while sharing time and space with fellow travelers and crew members. In an era fraught with time constraints our "cruise" aboard SeaDream II provided us the luxury of meeting like minded people while enjoying a leisurely and luxurious voyage along the coast from Italy to Spain in the prime of the area's tourist season.
We thoroughly enjoyed the pluses the sailing offered such as a limited number of passengers (there were 108 of us) and high crew to passenger ratio (there were 96 crew members). From the beginning, we were impressed with the personalized service and staff member's ability to recognize passengers by name. Even by these high standards, food service and dining room staff, under the vigilant supervision of chief steward Christophe Cornu, stood out for their professionalism and extraordinary service. His staff were efficient, attentive, knowledgeable about the meals, and frequently remembered guest preferences. Meals were served at set times and were prepared to order. Dishes looked appetizing, were well prepared and arrived hot when they were supposed to. We especially liked that meals were a la carte (only breakfast included a buffet portion) after which we always felt satisfied without being overfull. Our hat is off to the chef and pastry chef for feeding us well and frequently in a moving vessel where supplies and last minute changes of schedule must present challenges land based chefs rarely encounter.
We found many attractive features aboard the recently refurbished ship, formerly part of the Seabourn fleet. Service and gratuities, meals, snacks, room service orders, wines, champagne and most drinks were included. There were plenty of poolside and top deck comfortable lounge chairs though sometimes it was too windy and cold for us to enjoy them; complimentary activities such as yoga classes, walks with activities led by staff members at some ports, a brief visit to the bridge, karaoke singing, use of books, magazines, board games, a small selection of DVDs and CDs from the ship's library, swimming in the pool, Jacuzzi, working out in the fitness area (with a marvelous view of the water), water sports on one occasion, evening movies in the Main Salon, live music (guitar and piano) and an impromptu Flamenco performance which we much enjoyed. We took advantage of some of the additional options requiring supplementary fees such as shore excursions (available at every port we visited), Segway rentals, spa treatments, Internet surfing, and fine dining shore side (SeaDream II staff assisted us with selection and reservations at an enchanting gourmet restaurant).
The weather cooperated only part of the time during our trip. Strong winds and choppy waters made plenty of passengers seasick one day and threatened to at least once more. In response, the captain shared updates over the loudspeaker and assured us he would lead us to calmer waters as soon as possible. Sea sickness pills were readily available and the crew responded quickly and effectively to the situation by switching routing and ports. Although this caused the cancellation of visits to popular ports such as Portofino, the crew adjusted the itinerary and provided desirable alternatives including an unscheduled excursion opportunity to Lucca or Florence and a delightful daylong stop in legendary Saint Tropez.
We were amazed at how many of our fellow passengers had traveled aboard the SeaDream or SeaDream II on past occasions, some of them several times. They greeted and were greeted by staff members who recognized them from previous trips; and several of them booked 2006 sailings before the conclusion of our voyage. Almost all of the travelers, mainly couples and family groups, we spoke with, seemed to have enjoyed the SeaDream II experience. As the week progressed we understood their preference for the cozy yachting oriented options SeaDream II offered. It's difficult for a trip to be flawless or offer everything a traveler wants. It was impressive to find a classy company which excelled and succeeded a majority of the time. We have already recommended SeaDream II to friends and are considering repeat visits ourselves.
About The Crew
Ours was diverse with crew members from nearly 20 countries including England, France, Holland, Hungary, Norway, and the Philippines. Some like the captain had many years of sailing experience, others stood out in their chosen vocation such as the capable Dutch chef and pastry chef.
Built The SeaDream II was built in 1984 and refurbished in 2003
Description A week long (Saturday to Saturday) cruise aboard a refurbished cruise ship with a limited number of passengers. Emphasis was on personalized service, well prepared meals and a quality experience for adults; there were few if any activities for children and the ambiance was adult oriented. All meals (at set times) and snacks in between meals were included as were most on board activities. Most drinks including wines with meals, cocktails and champagne were included except for premium varieties which were available for a reasonable supplement. On shore, passengers were usually on their own to relax, meander about on foot, hire a car or sign up for a third party shore excursion made available through the ship at an additional cost (usually starting at $100 and up per person and exclusive to SeaDream II passengers). Dress was casual although some guests enjoyed dressing up in evening gowns and tuxes for dinner for their own pleasure.
Duration Seven nights (arrival was on a Saturday afternoon between 2 and 5) and departure was the following Saturday morning between 7 and 10 a.m.).
Executive Crew Captain Erik Lund Anderssen SeaDream II master, chef de cuisine Robert van Rijsbergen, sommelier Ferenc Kis, chief steward Christophe Cornu
Handicapped Access Limited. There was an elevator which many of the elderly passengers with ambulatory challenges made use of. The gangway stairs to board the ship required some care to negotiate for anybody with physical impediments. We observed a number of passengers anxious when boarding the tenders, especially when the water was choppy.
Internet Connectivity There was access to the Internet from staterooms and from the yacht's Library ($5 for the first 10 minutes and $3 for each additional 10-minute period). The charge was $35 for 24 hours of unlimited access. Laptops were available at no charge. We connected using our laptop. Setting it up was as easy as setting up in a hotel room; the communications officer came to our room to set it up within five minutes of our request. The connection was via satellite and speedy although we had some difficulties on one occasion with outgoing emails due to a spam block.   
Location In the Mediterranean Sea sailing from Rome, Italy to Barcelona, Spain  
Managed SeaDream Yachts, Inc.
Owned Atle Brynestad
Sailing Route Original program: Civitavecchia (Rome), Sorrento, Porto Ercole, Portofino, Monte Carlo, Port Vendres, Barcelona. Revised program due to weather conditions: Civitavecchia (Rome), Sorrento, Saint Estefano, Livornio, Monte Carlo, Saint Tropez and Barcelona.
Size The yacht could accommodate a maximum of 100 passengers in 54 staterooms and had a crew of 92.
Common Areas
The ship boasted comfortable contemporary casual décor. There was cloth furniture in the downstairs dining rooms, wicker and cushions in the outdoor top decks, various kinds of lounge and deck chairs poolside and on the top outdoor decks. One of our favorite spots to relax were the large elevated double and single cushioned areas near the rear of the ship. In spite of the loud noise, it was a relaxing place to spend a few minutes in between meals or lounge on when feeling lazy.  
The Vessel The SeaDream II has a gross tonnage of 4260. It is 344 feet long and has a 47 foot beam. Its maximum speed is 14 knots. It had a Bahamian registry.
Cabins And Heads
Our cabin or stateroom (#401) was 195 square feet in size. Immediately next to the entrance there was a small closet with two hanging sections (one above the other). The other side of the closet housed the bathrobes and allowed us to hang full length items. The third and smallest section of the closet had shelves.
Beyond the closet there was a sitting area with a built-in cloth settee in a blue gray checkered pattern, two lamps and art work on the wall. Under it, we found life vests in one drawer and extra storage space in the second drawer. An elongated wood table faced the settee.  Across from the settee there was a wood built-in desk/entertainment/entertainment area with remote controlled flat screen 15 " Sharp TV, Toshiba DVD player and Sony CD player. There were glasses in another shelf. A Zodiac Freedcom 1 phone was located on the desk immediately under the light switches and single 110 v. electrical outlet in the cabin. There was also an ice bucket and services folder on the desk.  There were three drawers in the lower part of the desk. To the right there was an electronic safe, quarter size refrigerator and storage area.
The sitting and sleeping areas were divided by an off white cloth curtain. Beyond the curtain, we found two twin beds adjacent to each other and positioned against a wooden headboard. A small painting hung above the bed; a night table with a lamp was on either side of the beds. A large mirror occupied the top half of the bed facing wall. A shelf the length of the sleeping area lay below the mirror. It included a small stool that allowed the area to function as a vanity. There were plants on either side of the shelf along with a magnifying make-up mirror. There was a large two-sided porthole beyond the bed that looked directly outside.
Except for minor inconveniences (we could clearly hear the music and piano bar noises at night and people talking in the hallway adjacent to our cabin. There was a slight musty odor in the room when we arrived) the cabin was very comfortable and a convenient place to spend time when we felt like being indoors. Except for certain plumbing sounds in the head, we never heard any sounds from neighboring cabins.
The head (bathroom), though small, offered everything we needed. There was a flushing toilet, sink, two small shelves next to the large mirror and a glass enclosed full size shower with three shower heads and a circular temperature dial.  The floor and walls were covered in beige marble. There were tissues from a receptacle near the sink, toiletries on the shelves and a cotton and cotton swab container.
Meals-Restaurants
Meals were served at set times as follows: breakfast from 8 to 10 a.m., lunch from 12 to 2 p.m. and dinner from 8 to 10 p.m. Outside of those times it was possible to order snacks from a set weeklong menu in our cabin or on the upper decks during the day. Breakfast consisted of a buffet of cereals (in small boxes), yogurt, fresh and canned fruit, cheeses, cold cuts (one or more of the following smoked salmon, salami, ham or turkey), an ample selection of bread and pastries, butter, jam, and juices including some squeezed on board. We also had the option, which we took advantage of several times, of ordering hot dishes and daily specials a la carte.
Lunch options varied daily. We missed lunch on a number of occasions in order to visit exciting ports and attractions. On those days, we ate shore side or had a snack when we returned to the ship.  Room service was fast. One afternoon we were peckish and ordered a club sandwich. Ten minutes later someone was knocking on our door with the sandwich! Hors d'oeuvres and aperitifs were served nightly an hour before dinner in the Salon. We especially enjoyed the caviar and seafood medley serving. There were also sushi, Mediterranean or other themed options.
Dinner was the main meal of the day in terms of pomp and fanfare. Everyone supped in the main dining room on Deck 2, where tables were attractively set with silver, china and crystal ware. There were several choices from the a la carte menu including vegetarian options and Oriental Wellness Cuisine. There was always fresh bread and an assortment of European cheeses to choose from as well as a red and white wine option of the sommelier's daily selection. He also made recommendations of optional wines available for a supplementary fee.
Some of the dishes we tried were Cream of Celery flavored with Nutmeg, Consommé, Sautéed Sea Scallops with Pumpkin Risotto and Parmesan Shavings, Grilled Veal Saltimbocca with Fresh Sage Leaves Herb Linguini and Marsala Sauce, Fresh Yellow fin Tuna with Haricot Verts, Green Asparagus, Mashed Potato and Veal Stock Reduction, Carpaccio of Beef Tenderloin with Roquette Lettuce and Parmesan Shavings, Cream of Forest Mushrooms with White Truffle Oil, Escargots "Bourguignon," Grilled Lobster Tail with Green Asparagus, Red Bell Pepper, Garlic Creamed Pomme Purée, Cream of Roma Tomato with Fresh Basil, Whole Roast Prime Ribeye Beef with Pont Neuf Potatoes, Compote of Root Vegetables and Burgundy Sauce,  Smoked Salmon Tartar on Cauliflower Salad and Caviar Crème, Puff Pastry with Tomato and Melted Goat Cheese, French Style Onion Soup with Cheese Crouton, Grilled Swordfish Steak on Artichoke a la Barigoule, Boiled Potatoes and Mediterranean Topping, Duck a l'Orange on Braised White Cabbage with Cumin, Pommes Willaim and Grand Marnier Infused Demi Glace. One night the chef prepared an eight-course tasting menu: Mousse of White Asparagus with Marinated Lobster; Homemade Terrine of Foie Gras with Fig Compote and Toasted Butter Brioche; Cream of Pumpkin with Tarragon and Prawns; Fresh Fillet of Seabass "al Forno" on Brandade de Morue ; Braised Scallions and red Beet Dressing; Lime Sorbet with Limoncello di Sorrento; Honey and Five Spice Roasted Saddle of Veal with Caramelized Belgian Endives, Fondant Potato; Poached Rhubarb with Strawberry Flan and Vanilla Ice Cream.
Amenities Bulgari Green Tea toiletries including shower cap, shampoo, conditioner, soap, bath and shower gel, and body lotion. Cotton bathrobes and his and hers oriental style pajamas. Drinks in a smaller cabin refrigerator. Meals, champagne, house wines liquor (except premium brands) and room service. Every night when we returned from dinner there was information on the following day's activities, information on our next land excursions, the U.S.A. Times summary, a daily amenity such as: two white chocolate dipped strawberries, a long stemmed red rose, a sachet of lavender potpourri, a nautical map, a bucket with a half a bottle of champagne. There was a specially made (and delicious) birthday cake one night.
Leisure Activities Available Shore excursions, golf simulator, Caviar and Champagne Splash, sunbathing on the Balinese Sun Beds, reading (there was a small library on the yacht), shopping (during the day-long stops in European ports and at the yacht's boutique). One day during our week-long yachting adventure the water sports were made available at the Water Sports Marina though the weather was overcast and much too cold for us to enjoy. A favorite activity was dining (indoor, outdoor and 24-hour room service). The spa ladies spoke little English but were pleasant and helpful. We enjoyed the small sauna and a shower stall that doubled as a steam room (required advance reservations) and a relaxing "deep" massage. One afternoon we tried the new Segway Human Transporter, an 85 lb motorized vehicle that moves in response to the driver's body motion, in the area next to the ship which was the only place it was allowed. The 10-minute ride was a lot of fun!
Other
The Company was founded in September of 2001 by Norwegian entrepreneur Atle Brynestad who founded Seabourn Cruise Line and Larry Pimentel, who was president of Seabourn under Brynestad and later president and CEO of the merged company Cunard-Seabourn. Pimentel is now chairman and chief executive officer of SeaDream and a co-owner. The two friends, Brynestad and Pimentel, brought into SeaDream a small group of management colleagues and shipboard officers and staff.   
Smoking was possible only outdoors.
Cleanliness
Very good. We spotted staff cleaning the ship all the time; they scrubbed the decks, polished the bronze fixtures, vacuumed and scoured. The only annoyance was the pesky stowaway flies we seemed to have picked in Rome. They found their way to just about every area on board, including the evening dining room and our cabin. By the end of the trip, they had disappeared.
Date Of Review October 2005
Reviewers Article by Elena del Valle
Photographs by Gary Cox
Service There was twice daily made service and change of towels. The service aboard the SeaDream II was attentive with attention to details. Even within that high standard, service staff in the dining rooms were exceptional. They knew us on site from our first encounter. Christophe, the chief steward, was in charge of food services and handled service issues with military efficiency and gentlemanly politeness. Joram, from Holland, remembered our preferences, made dining recommendations and seemed to anticipate our wants even before we did. Servers Laurent and Sylvester were attentive and kind. Melanie looked after our cabin. It was always well made although by midweek we had only seen here once. She filled our request (air spray to eliminate a slightly musty odor and a thicker duvet as the cabin was chilly) with speed. Christine, the assistant activities director, always had a ready smile and was eager to help as were Verena and Chela at reception.
Would You Take This Voyage Again?  Yes
Contact Information
Address:
SeaDream Yacht Club
2601 South Bayshore Drive Penthouse 1B
Coconut Grove, Florida 33133
Phone:
+1 800-707-4911
+1 305-631-6100
Fax:
Website:
Email:
Address:
Europe
SeaDream Yacht Club
Smalvollveien 65,
Post Office Box 50, Bryn
N-0611 Oslo, Norway
Phone:
Fax:
Email:
Address:
Phone:
Email: