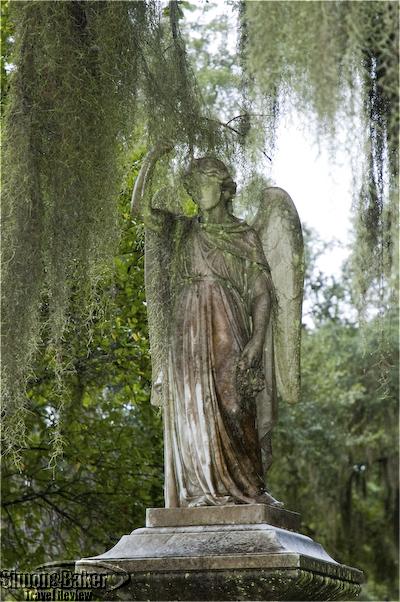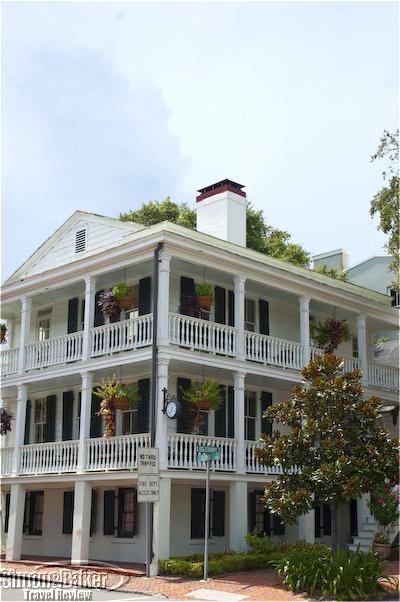 From historic to trendy, gracious to gritty, I found Savannah a quirky Southern Belle who welcomed me and kept me entertained beyond my expectations.
Overall Impression
Savannah is the quintessential Southern city, a world of gracious colonial mansions and verdant parks shaded by centuries-old live oaks dripping with Spanish moss. Established in 1733 on a bluff overlooking the Savannah River as the first city in Georgia, Savannah was one of the earliest planned cities in colonial America. Its creator, British General James Oglethorpe, a social reformer and visionary as well as military leader, conceived a layout of wide streets anchored by four public squares. The concept anticipated the growth of the city and expansion of the grid. More squares were added until the mid-19
th
century. In 1851, the 30-acre Forsyth Park, the largest in the city, was the last addition to Savannah's exuberant green spaces. Today, 21 squares remain, bordered by stately colonial homes. Together, they form the two-and-a-half square mile Savannah Historic Landmark District. One of the largest urban historic districts the country, it essentially represents the city limits at the time of the American Civil War.
In spite of the vicissitudes of three centuries of troubled history, including capture by General Sherman during the Civil War, the rise and fall of the cotton industry and a number of devastating hurricanes and fires, Savannah is one of the few cities in the South where antebellum charm and architecture have remained intact. Yet for all its historic allure, this city of 130,000 was much more than a living history museum. Savannah also offered a lively and diverse art scene. The Telfair Museum of Art, opened in 1886 widely recognized for it extensive collection of American and European art, recently inaugurated a major extension that nearly doubled its exhibition space to house a developing collection of modern art and receive major temporary expositions. Additionally, the city's artistic life is constantly energized by the 8,000 students and faculty of Savannah College of Arts and Design (SCAD). The college is the driving force behind a number of yearly artistic events ranging from shows hosted by the various departments to promote student work to the Savannah Film Festival. Held in late October or early November, the week long festival draws close to 35,000 attendees to screenings of student and professional films.
Then there are the ghosts. According to local lore, spirits are especially restless in Savannah, earning the city bragging rights to being the "most haunted city in America." From the legendary Bonaventure Cemetery to some of the most famous addresses along the historic squares, tales of ghoulish unexplained phenomena could be heard at every turn. This atmosphere of mystery was further enhanced by frequent references to "The Book," as the Southern Gothic story Midnight in the Garden of Good and Evil by John Berendt is commonly called here. Published in 1994, it is based on real-life events that rocked the city and local society in the early 1980's (the four murder trials and subsequent acquittal of a prominent antique dealer for the death of a young local hustler). The Book figured on major best-seller lists for several years, and became synonymous with Savannah for countless readers around the world, many of whom now account for the million of tourists who visit the city each year.
The original intent of my recent visit was to experience Savannah's vaunted antebellum architectural treasures and Southern charm. While I did spend lovely laid-back hours exploring the parks, mansions and waterfront of this historic port city, I also discovered the pleasure of wandering through delightfully spooky graveyards in search of famed tombstones swathed in gray scarves of Spanish moss. And dare I mention a late evening hearse tour? From the back of an open-sided hearse, I cruised around the city's grisliest addresses (and often loveliest mansions) while my driver-guide artfully wove conventional history with chilling tales of betrayal, murder and vengeance, and the occasional irreverent theory on miscellaneous paranormal activities. From historic to trendy, gracious to gritty, I found Savannah a quirky Southern Belle who welcomed me and kept me entertained beyond my expectations.
Cost Of Visiting
Reasonable
Currency U.S. Dollar
Electrical Current 120 Volt
How To Get There Savannah/Hilton Head International Airport, located seven miles (11 kilometers) northwest of Savannah, was serviced by the regional carriers of most major U.S. airlines via their nearest hub. Amtrak offered three times daily rail service on its New York to Miami route.
Location In the estuary of the Savannah River, 18 miles upriver from the Atlantic Ocean, a four-hour drive southeast of Atlanta and 40 miles south of Hilton Head, Georgia.
Technology High speed Internet connectivity was widely available. Cell phone reception was excellent wherever I went in the city.
Time GMY/UTC minus five hours (e.g. U.S. Eastern Time)
Transportation Within the city, I found walking the easiest and most enjoyable way to visit the downtown area. For those preferring public transportation, the Downtown Transportation (DOT) system offered fare-free tramway, bus and ferry transportation in and around the Historic District.
Shopping And Souvenirs There were enough boutiques, galleries, antique and souvenir shops along the streets of Savannah to suit all tastes and budgets.
Tourism Highlights The Historic District offered many opportunities to wander from square to square, along tree-lined avenues filled with mansions, boutiques and galleries. I especially enjoyed Bull Street. Running from City Hall at Bay Street, just two blocks South of River Street and the waterfront, Bull Street offered a spectacular walk through the unfolding history of Savannah from the earliest colonial times to the Victorian era. The lovely North/South artery led from Johnson to Wright, two of the original four squares of the city, to Chippawa (laid in 1815) to Madison (1837) to Monterey (1847), to end at the northern end of Forsyth Park.
Bonaventure Cemetery
(330 Bonaventure Road) is arguably the best known cemetery in Savannah, and one of the most unusual I have visited in the United States. Located on a bluff on the Wilmington River to the east of the city, shaded with 250-year-old live oaks draped in Spanish moss it felt as much a picnic destination as a graveyard. It rose to international fame with The Book as the location of Johnny Mercer's grave. Other local notable Southern families are buried here, including Conrad Aiken's.
Forsyth Park Hailed as "the Crown Jewell of Savannah" Forsyth Park was developed in the mid-19 th century at the southern edge of the Historic District. It has been a hub of outdoors activities ever since, for city residents and visitors alike. Its best known attraction is the white cast-iron tiered fountain that dominates the north end of the park. Modeled after one of the Jacques-Ignace Hittorf fountains on the Place de la Concorde in Paris it is said to be the most photographed monument in the city. It also made cameo appearances in several movies, most notably Forest Gump and Midnight in the Garden of Good and Evil.
River Street was an ancient cobblestone street along the south bank of the Savannah River. Lined with gift shops and restaurants and the departure points for steamboat river cruises, it was a favorite spot with tourists.
Telfair Museum Of Art (121 Barnard Street) boasted a permanent collection of 4,500 works including sculptures, paintings, photography and decorative arts, with a notable early 20th century collection of American impressionists including pieces by Gari Melchers, Frederick Frieseke and Childe Hassam. Its new 64,000 square foot (6,000 square meter) Jepson Center opened in 2006. It included five galleries focused on contemporary art and two outdoors sculpture terraces as well as a pleasant café and museum store. It was worth a visit for its architectural interest as well as its collections.
Date Of Last Visit
August 2009
Reviewers Article and photographs by Josette King
Would You Visit Again? Yes