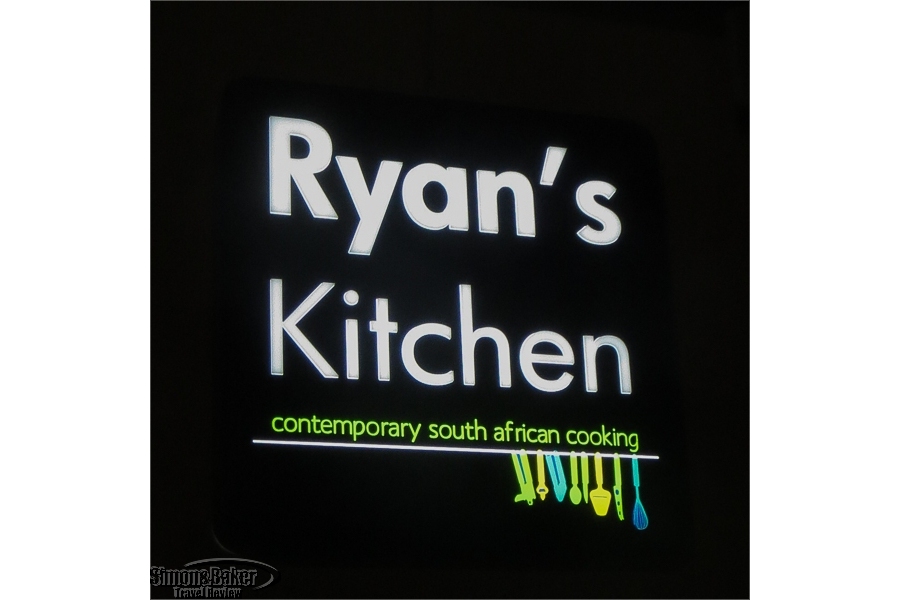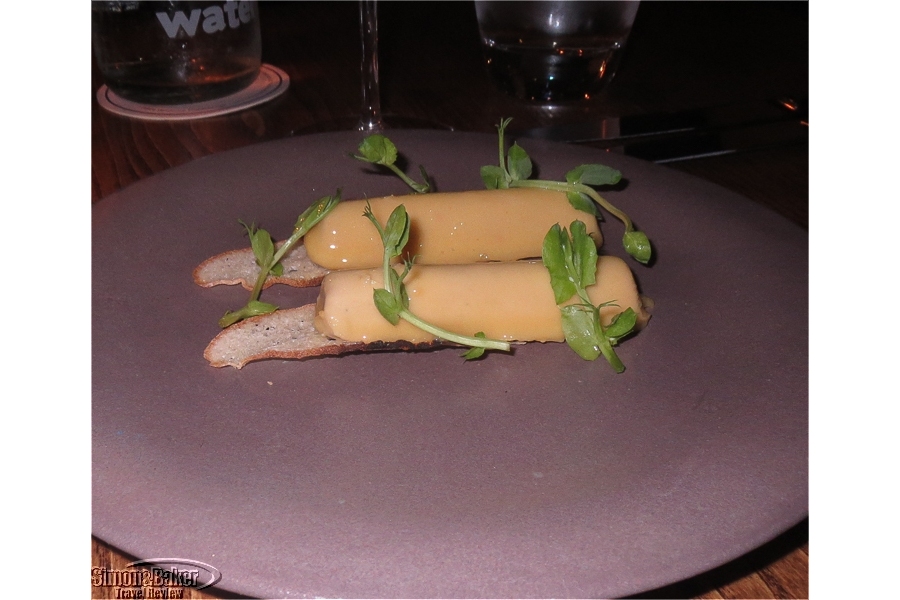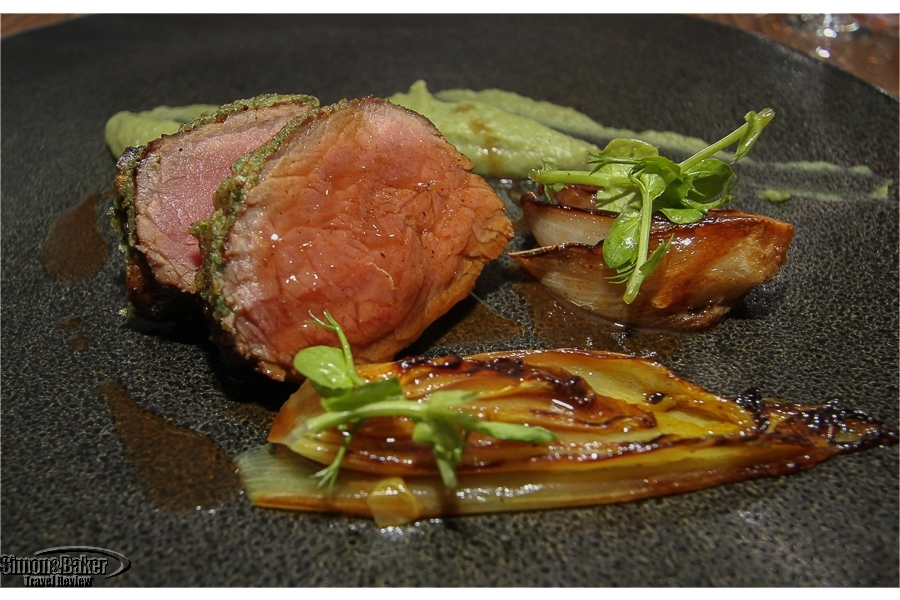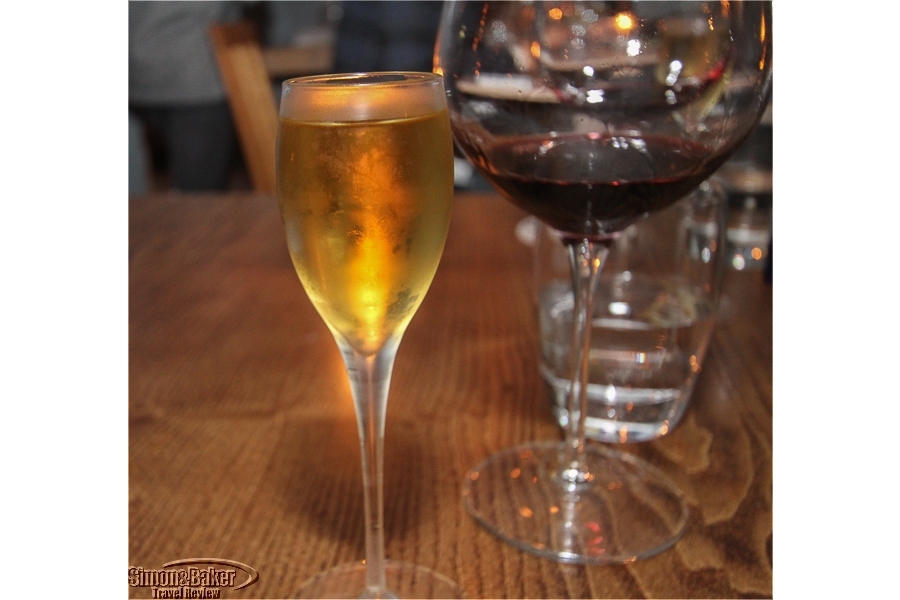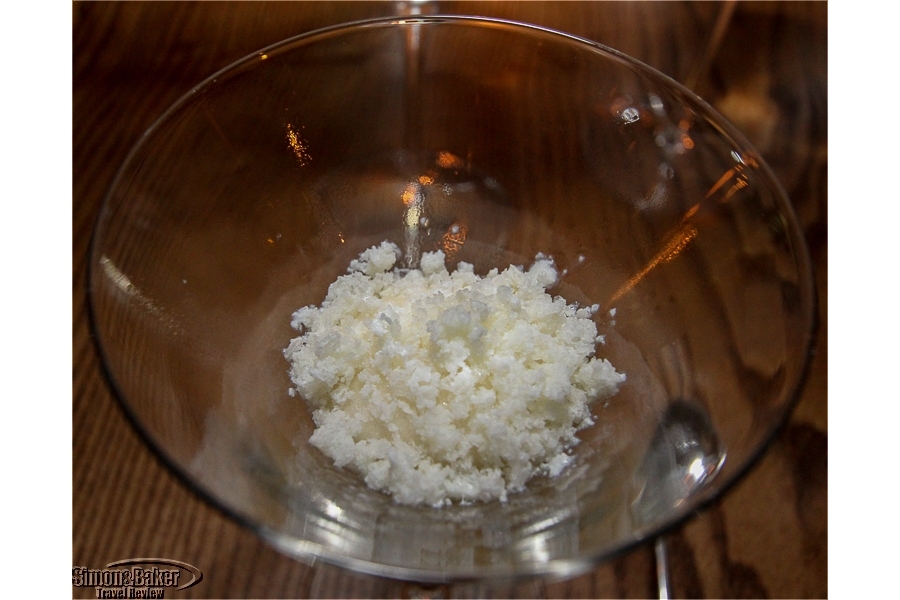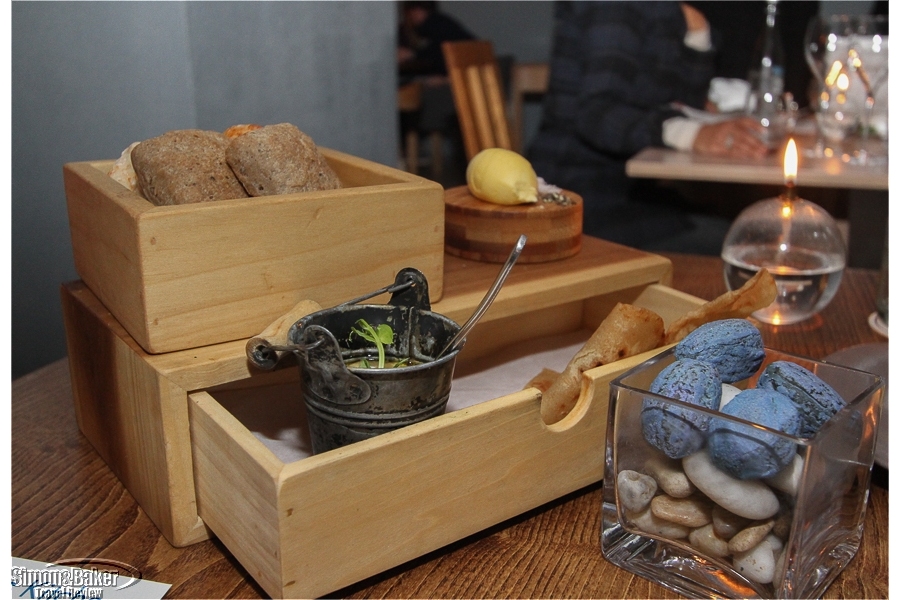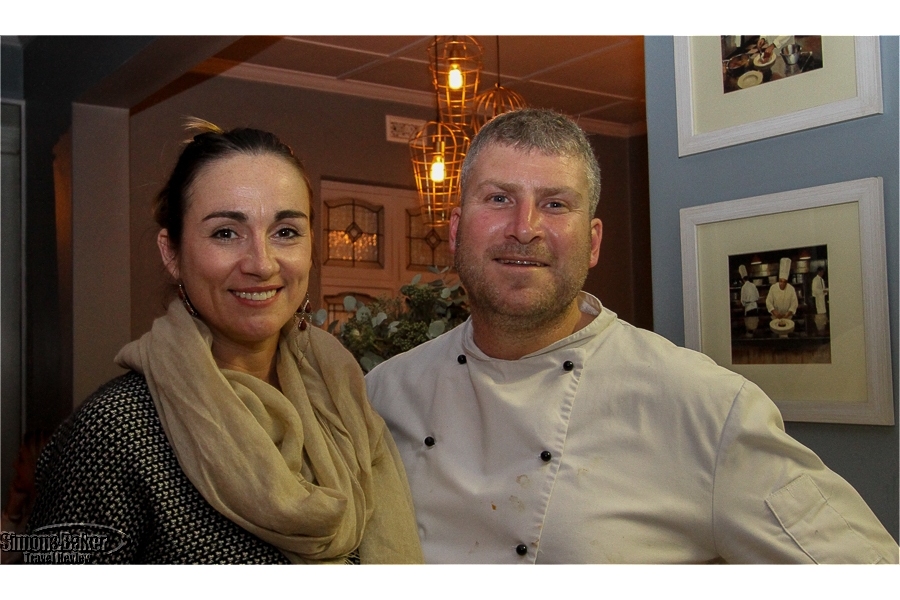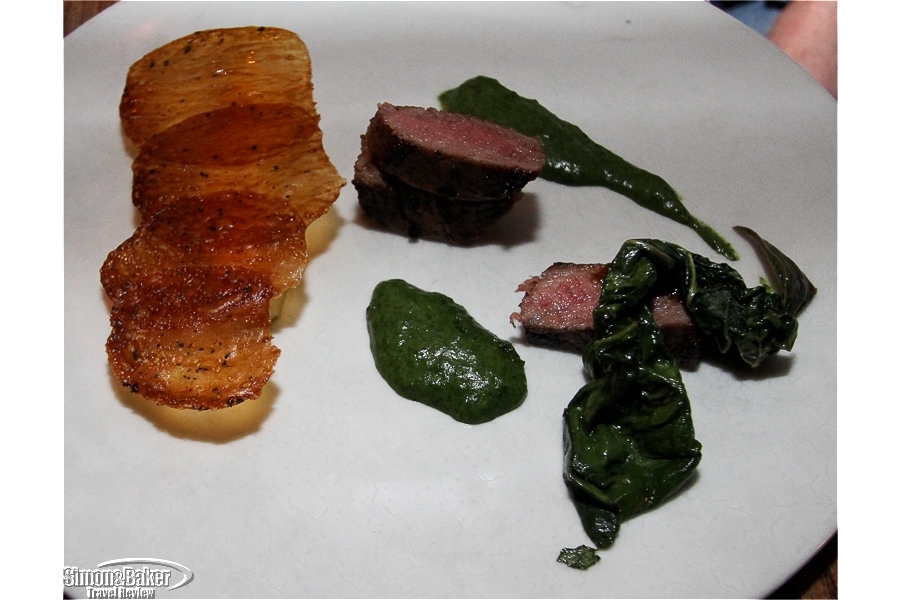 I would recommend the restaurant to friends with a preference for hot dishes seeking a casual dinner venue in Franschhoek.
Overall Impression
Arriving in the early evening at Ryan's Kitchen I felt instantly drawn by the casual atmosphere. Lana, who I later found out was the restaurant co-owner and the chef's wife, welcomed me in from the chilly outdoors with a bright smile, and seated me right away. She remained attentive all through the meal.
By the time my dinner companion arrived the food smells that permeated the restaurant had awoken my appetite. We selected the tasting menu with wine pairings. I appreciated the chef's versatility. He seemed to prepare venison with the same apparent ease with which he prepared fish in spicy coconut milk in a bag. The South African wine pairings kept up the pace.
The tasting menu was fun and diverse with a pretty presentation and out of the ordinary plates to match. Because of the chef's fondness for hot foods I struggled with the meal. I would recommend the restaurant to friends with a preference for hot dishes seeking a casual dinner venue in Franschhoek.
About the Executive Chef
The chef belonged to a family that was in the restaurant and hospitality industry. Prior to opening his own restaurant, he worked at the nearby Mont Rochelle hotel. He was an admirer of Pierre Gagniere and Heston Blumenthal.
Executive Chef Ryan Smith
Handicapped Access According to a representative, the restaurant welcomed handicapped guests.
Location Off the main street in the village of Franschhoek in the Western Cape's Winelands Region.
Opened-Renovated Ryan's Kitchen opened June 2010. The restaurant moved to new premises November 2014.
Owned And Managed Ryan and Lana Smith
Size The restaurant with a staff of 12 had seating capacity for 50 guests inside, which was about six hundred square feet in size, and 30 outside.
Type of Restaurant Contemporary South African
Decor-Ambiance The restaurant had a contemporary style of decor with an open kitchen in the back. The interior was characterized by clean lines, pale wood floors, gray walls and glass walls facing the exterior. Seating was at bare topped wood tables with cushioned wood chairs and built-in sofas. I liked the comfortable inward facing corner sofa with a large pillow were our hostess seated us. I sat on top of my pillow as did other guests. Although there was a terrace in the back it was too chilly to dine outdoors the night I was there. Lights were dim enough to add ambiance yet bright enough to see the food, just right.
Cellars Wine And Alcoholic Beverage Selection
In addition to a South African wine list and a handful of champagnes, the restaurant offered cocktails, a few domestic beers, and an ample selection of aperitifs, spirits and digestives.
Special Menus The restaurant offered a four-course tasting menu for 465 rand and 665 rand with wine pairing. There was also a nine-course Tastes from South Africa (for everyone at the table) tasting menu for 650 rand also available with wine pairing for 900 rand.
Meal
Although my dinner partner and I had the tasting menu the chef served each of us different dishes, allowing me to taste a broad selection from his menu. We began with Springbok pate, duck liver parfait, and edible clay baked potatoes with chakalaka dip for the two of us. There was Salmon Ballontine, saffron emulsion, pickled baby carrot Escabeche served with Quoin Rock Sauvignon Blanc. The next course was Buttered Chicken and Pistachio Terrine, yoghurt roulade, and tomato curry served with La Bri Chardonnay. There were Parmesan Croquets, avocado aioli, confit tomatoes, red wine vinegar served with Raats Original Chenin Blanc.
The chef prepared Kingklip, lemongrass, coconut, lime-cooked in a bag for me. It was one of my favorite dishes that night despite the strong chili content that allowed me to only taste it. It was served with Lynx Viognier. Lime sorbet helped us transition to the next courses. We had Springbok Rump, seaweed crust, apple-fennel puree, glazed chicory, shallots served with Rickety Bridge Shiraz; and The Free Range Beef Sirloin, Durban Spices, spinach curry, smoked potato, and wafers was served with Dunstone Merlot.
For dessert there was Licorice Sugar Cannelloni, orange Espuma, licorice ice-cream served with Graham Beck Rhona Muscadel and Paw-Paw (papaya) Soufflé, buffalo yoghurt ice-cream served with a Nederberg Noble Late Harvest.
Other There was a strong food odor inside the restaurant. It stuck to my hair and my clothes until the following morning. Although I requested dishes free of chili or black pepper the majority of the tasting menu was spicy hot.
Date of Review
September 2015
Number of Visits One
Reviewers
Photos and Article by Elena del Valle
Service Staff, mainly Lana and one server, were friendly and attentive.
Would You Dine Eat There Again-Recommend It? Probably not, mainly because of the restaurant's emphasis on chili and hot dishes.
Contact Information
Address:

Ryan's Kitchen
1, Place Vendome
Huguenot Road
Franschhoek, South Africa

Phone:
Website:
Email: