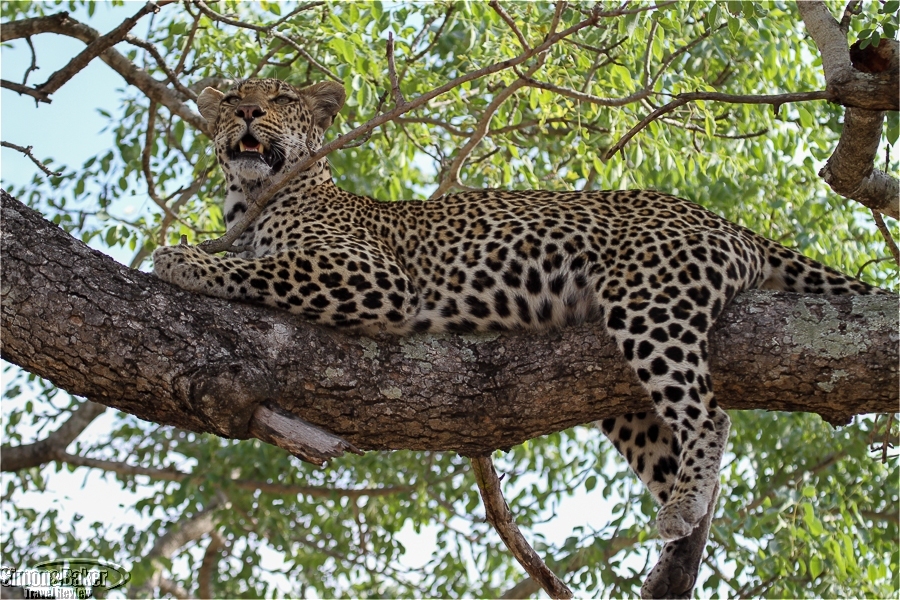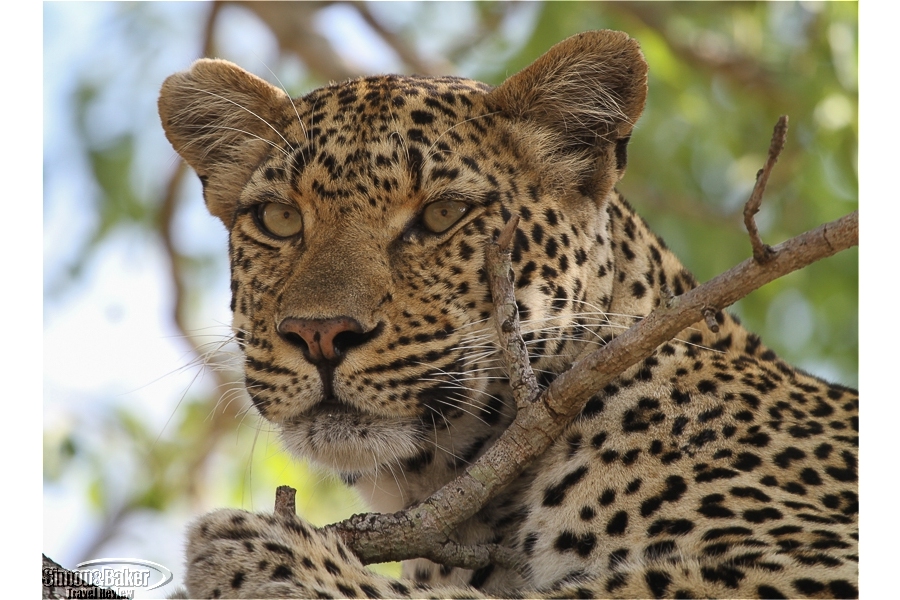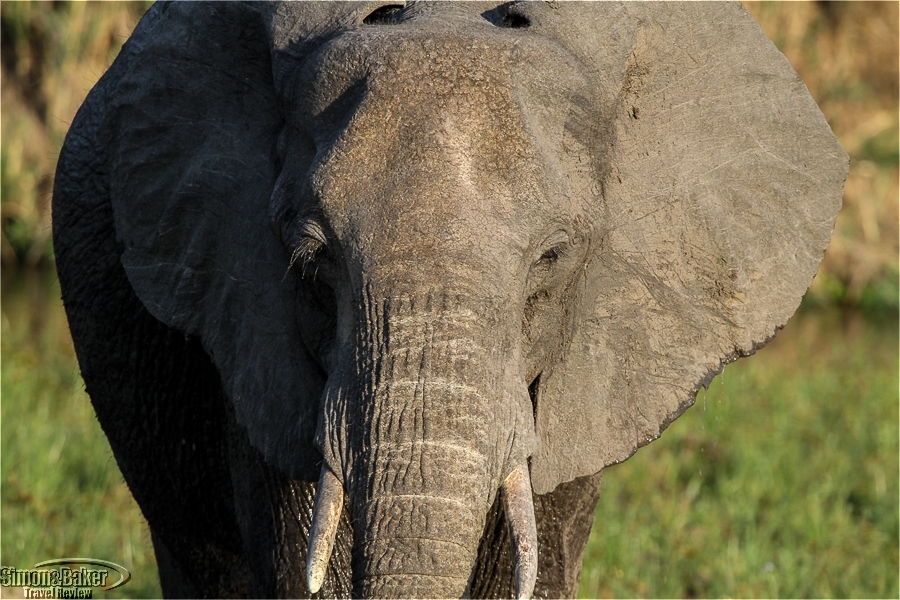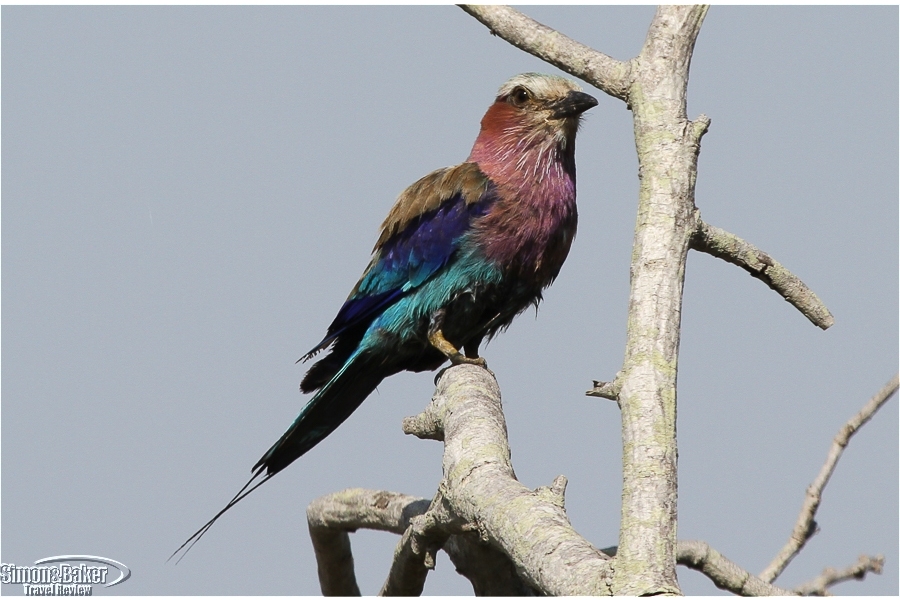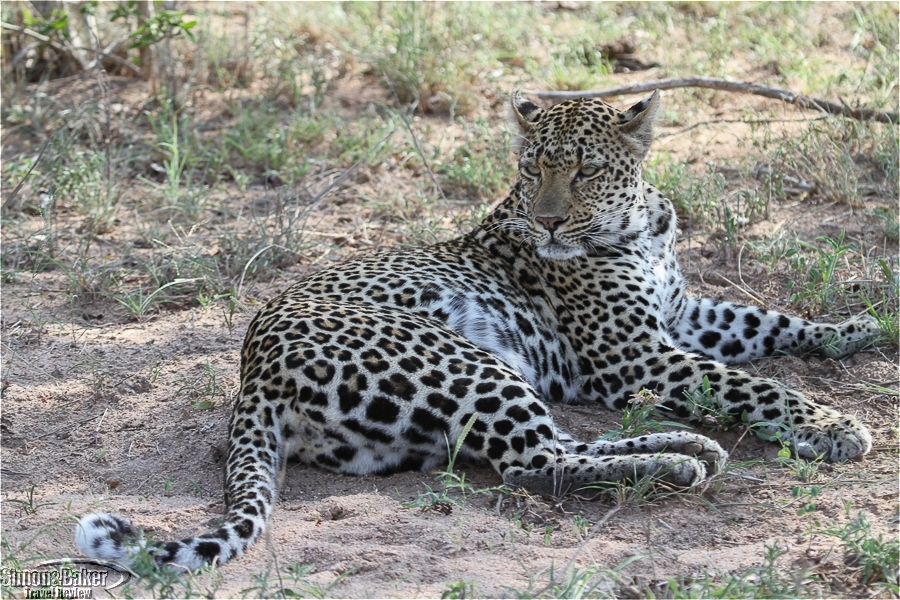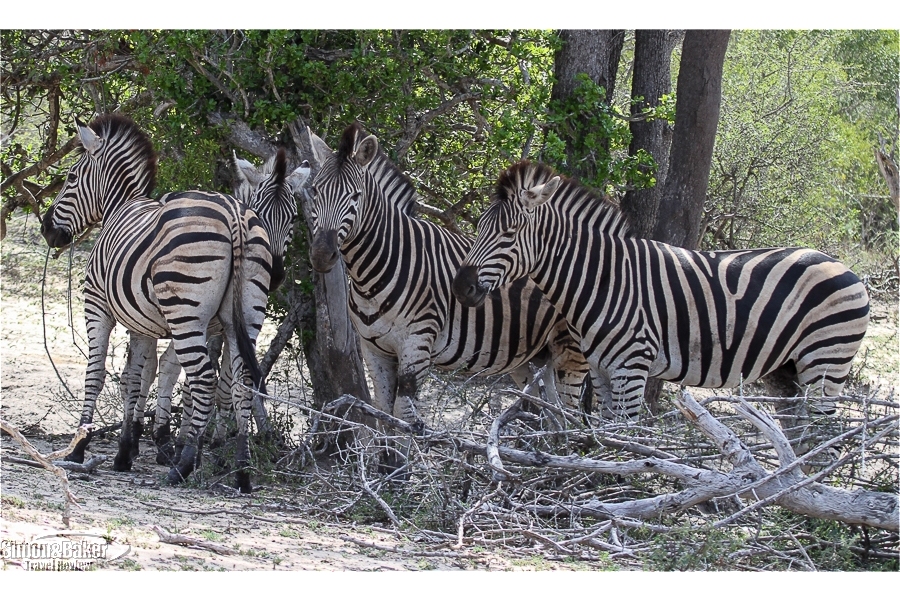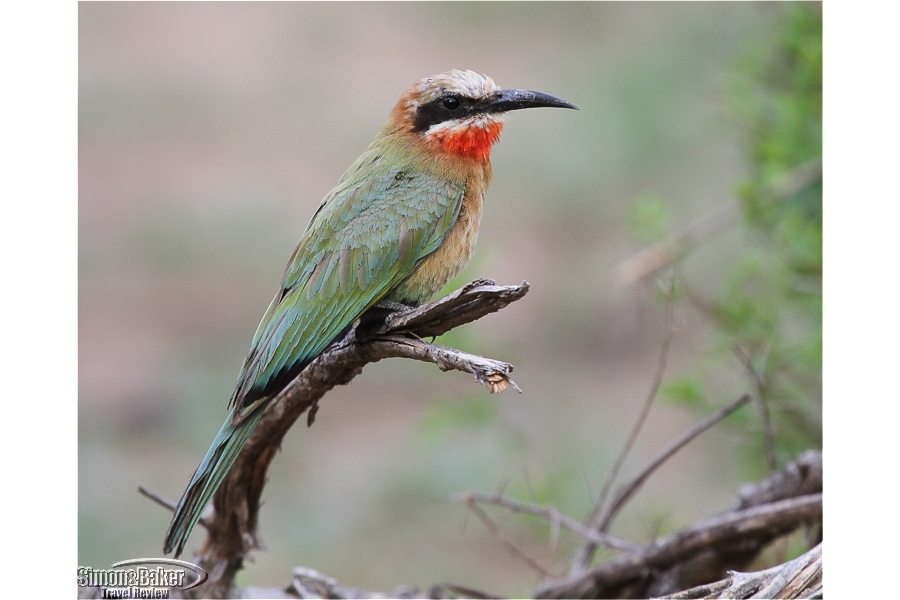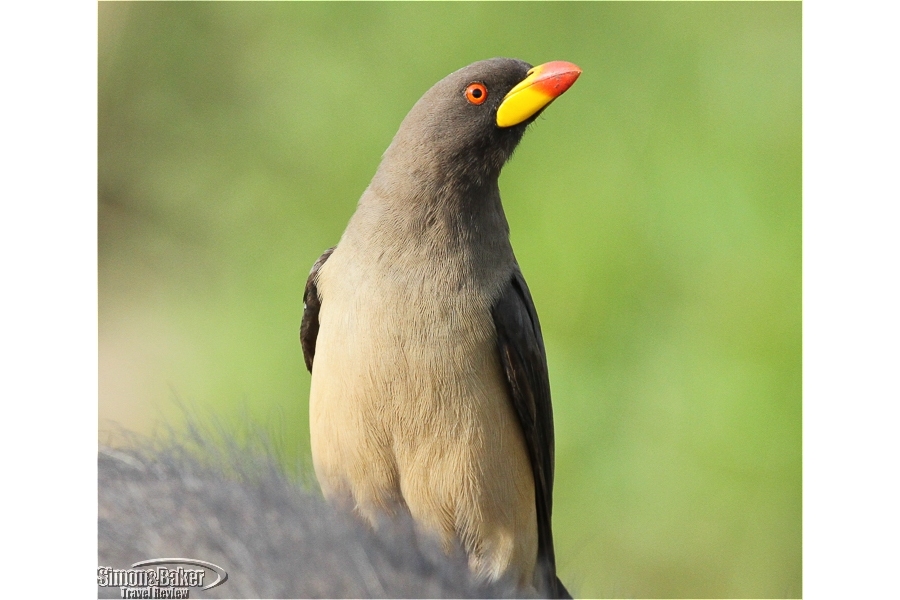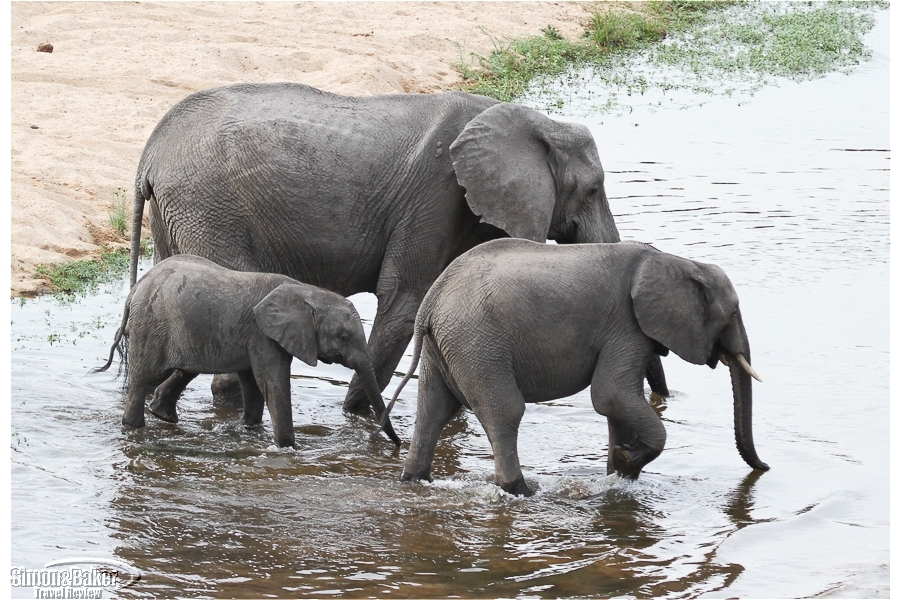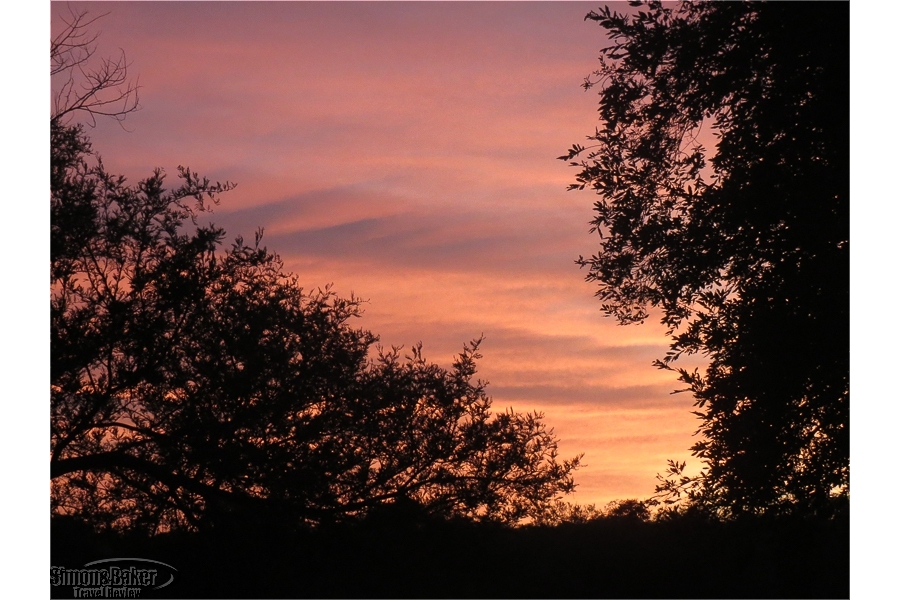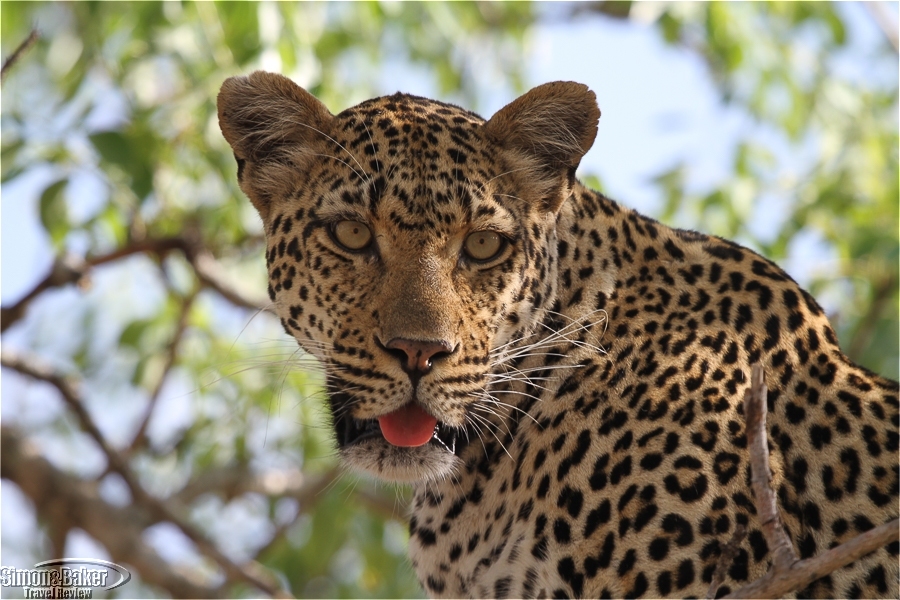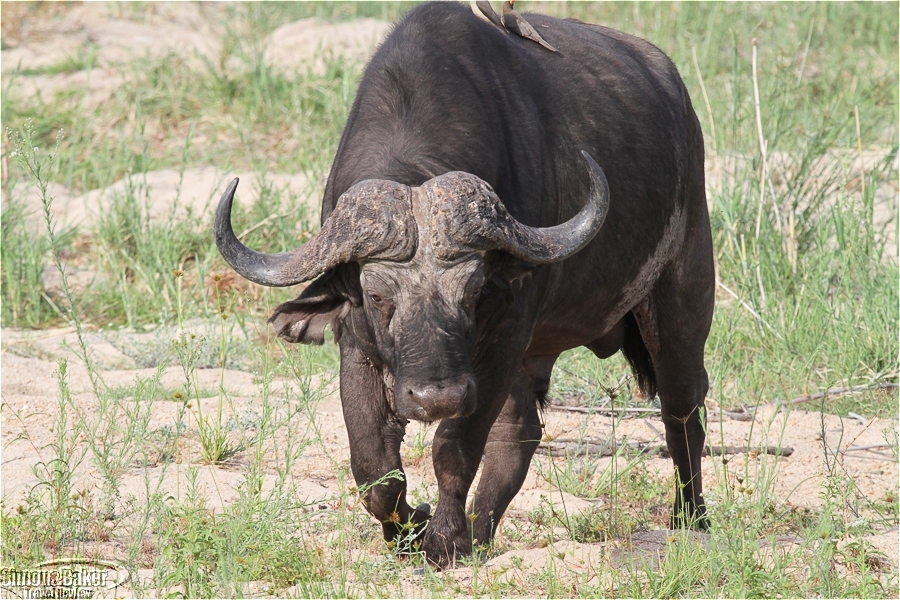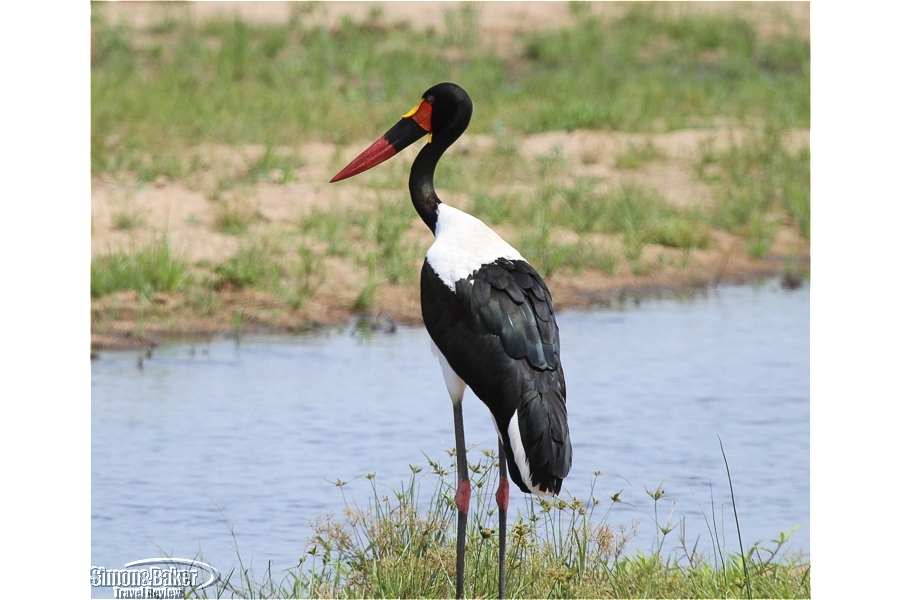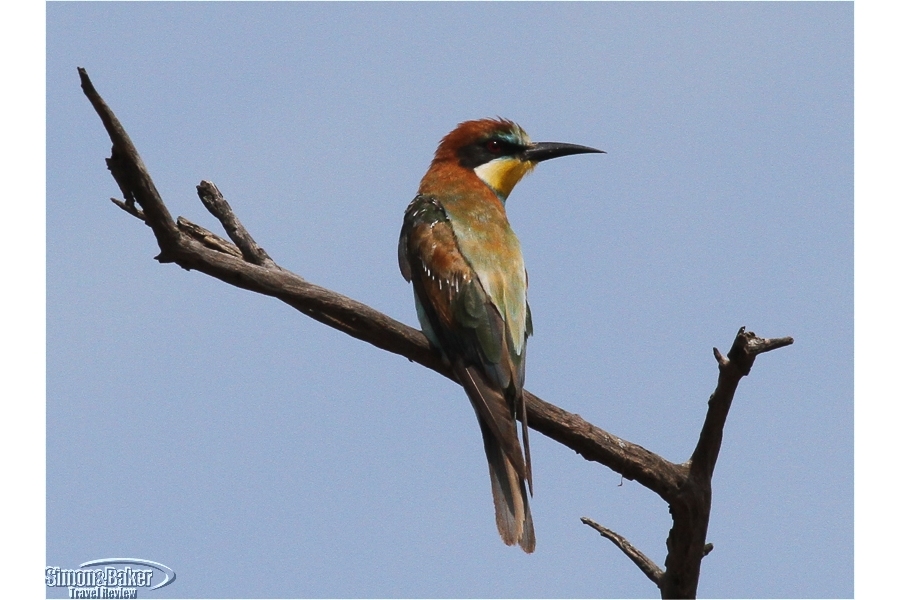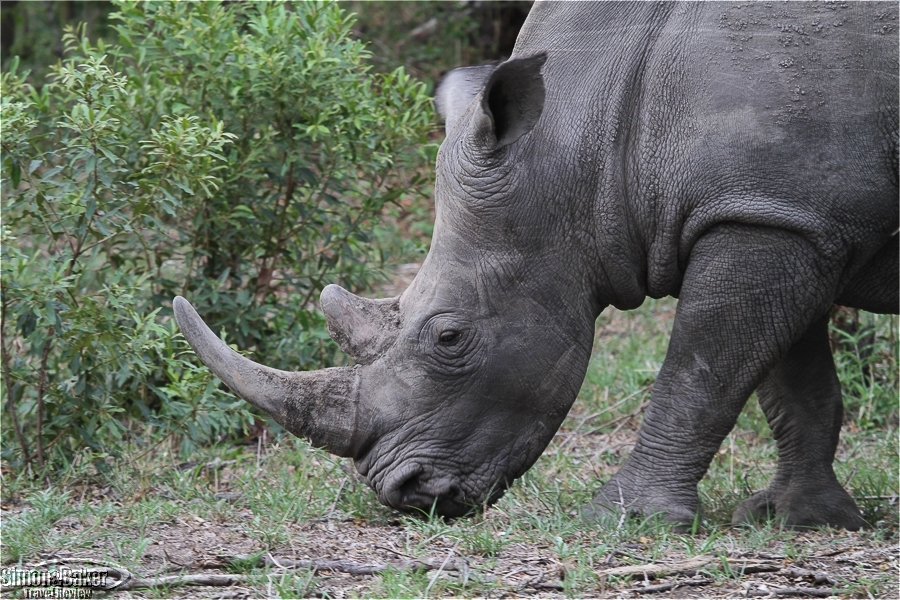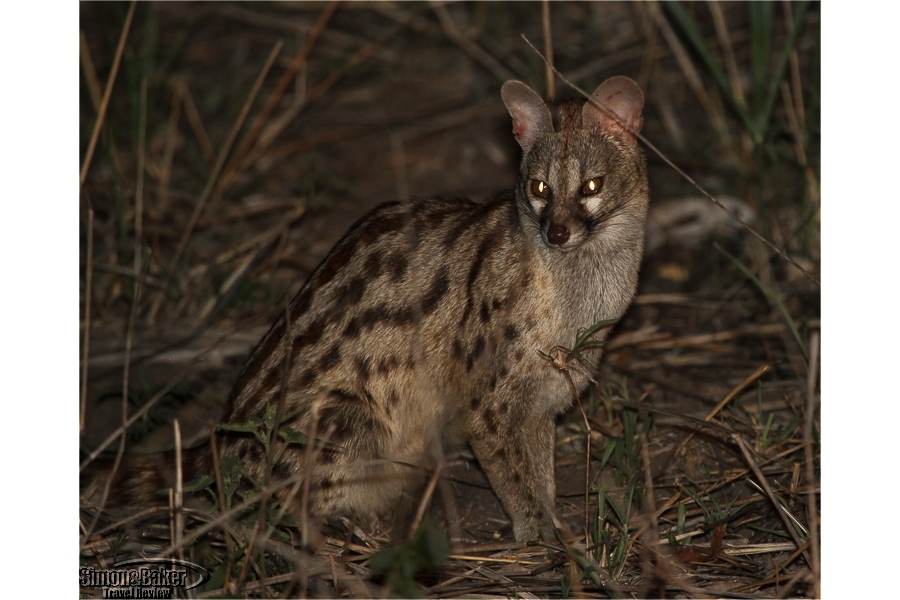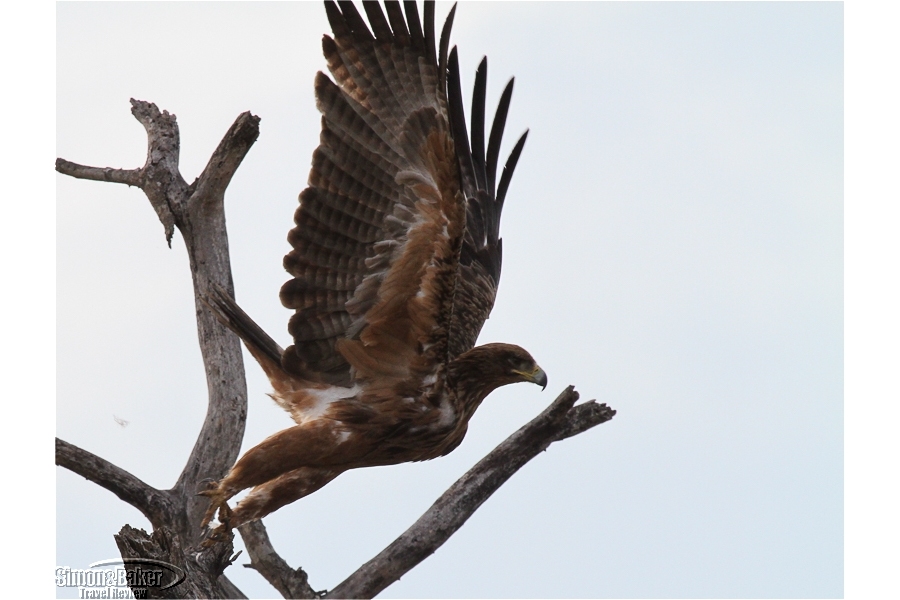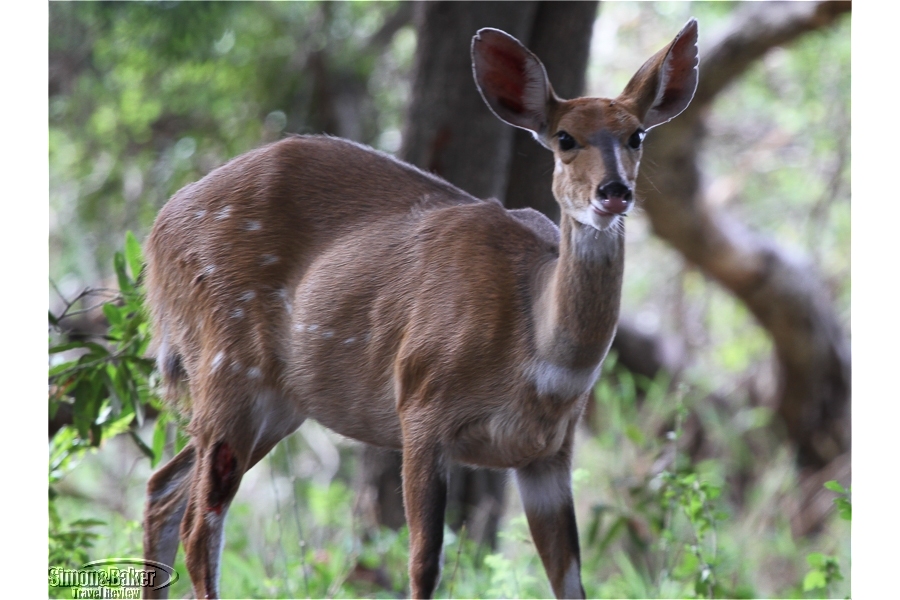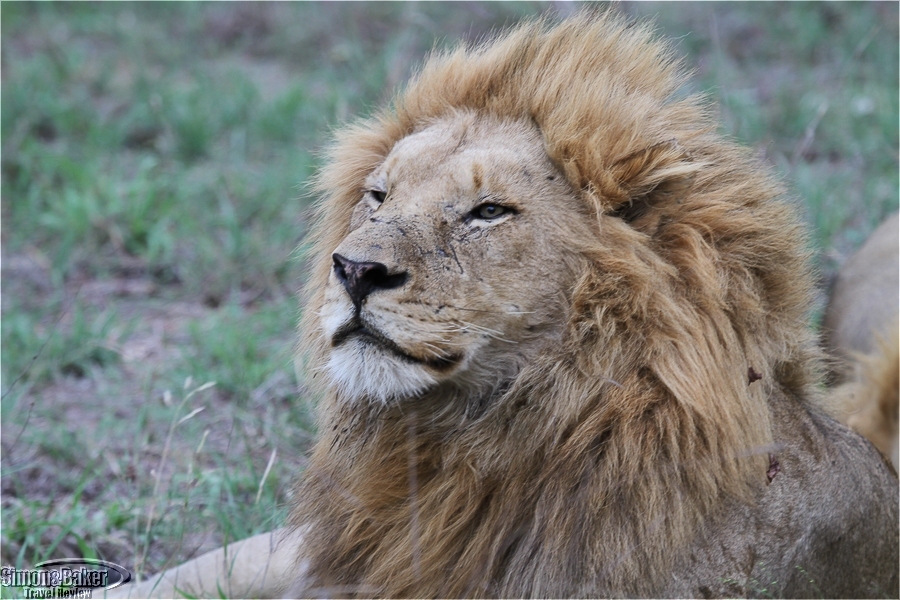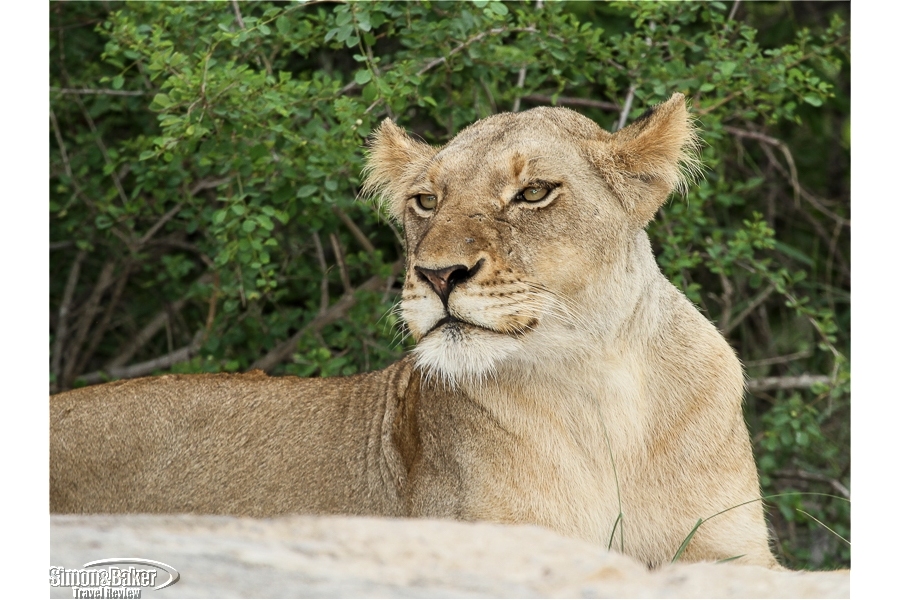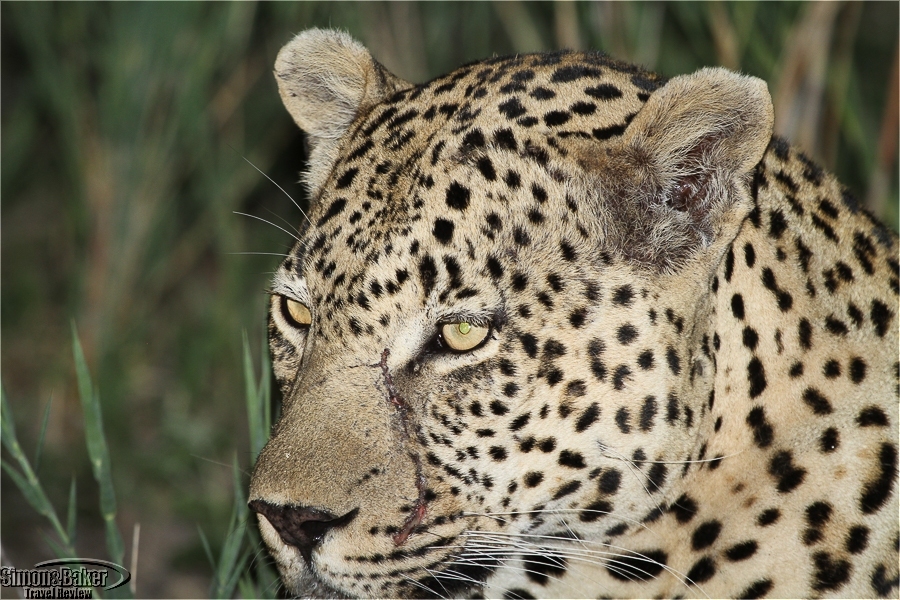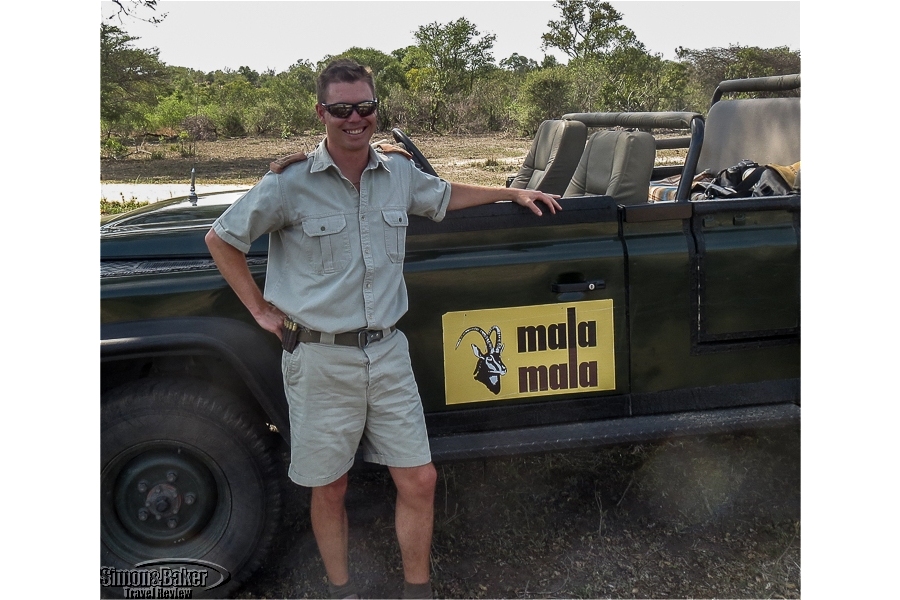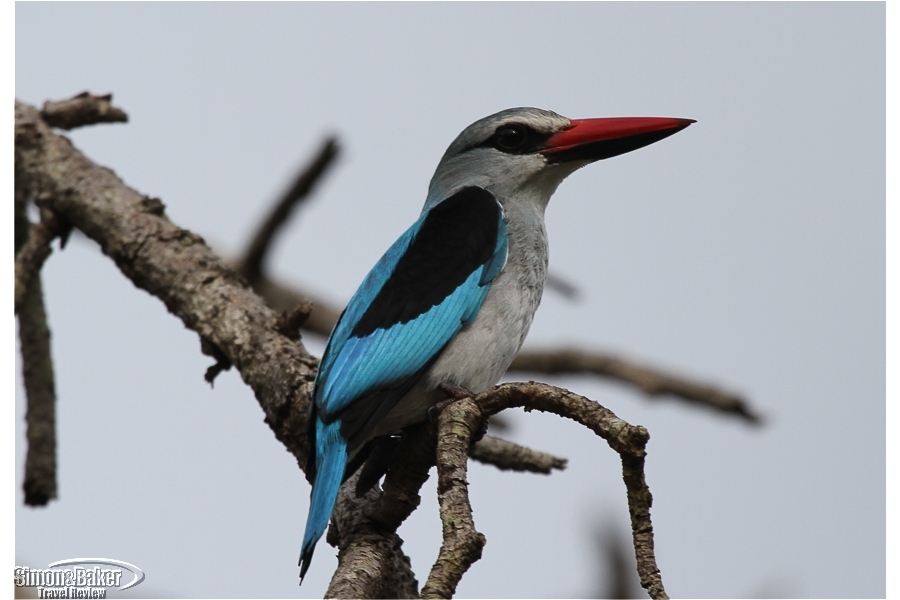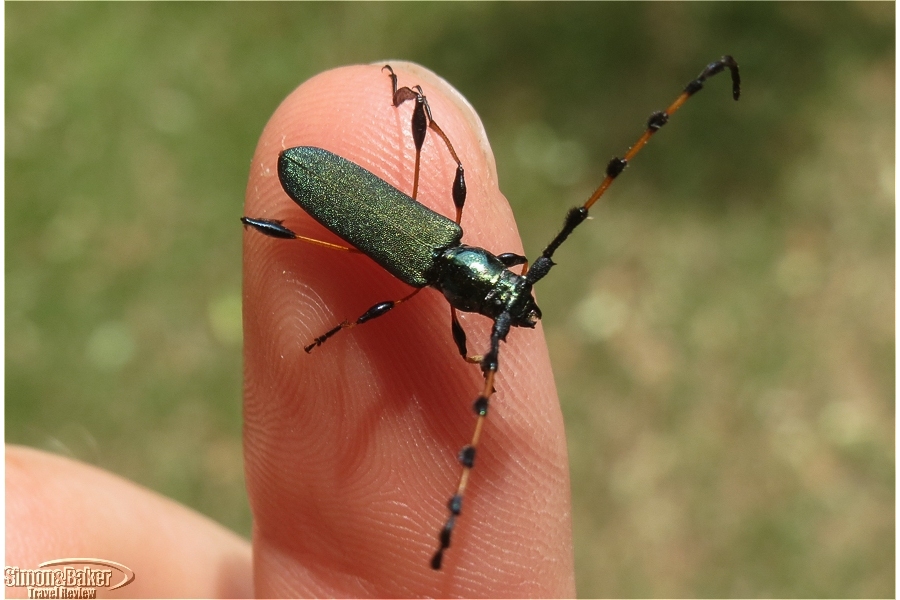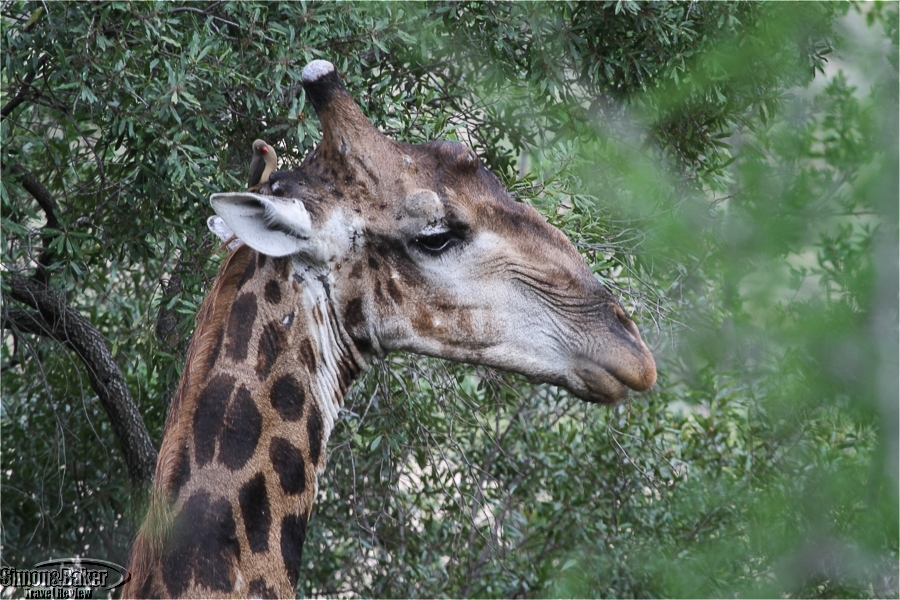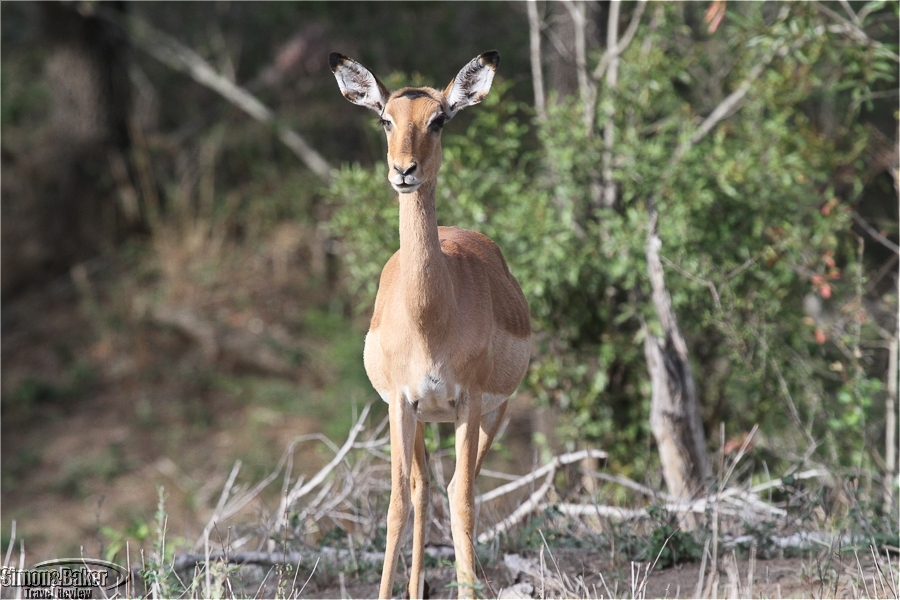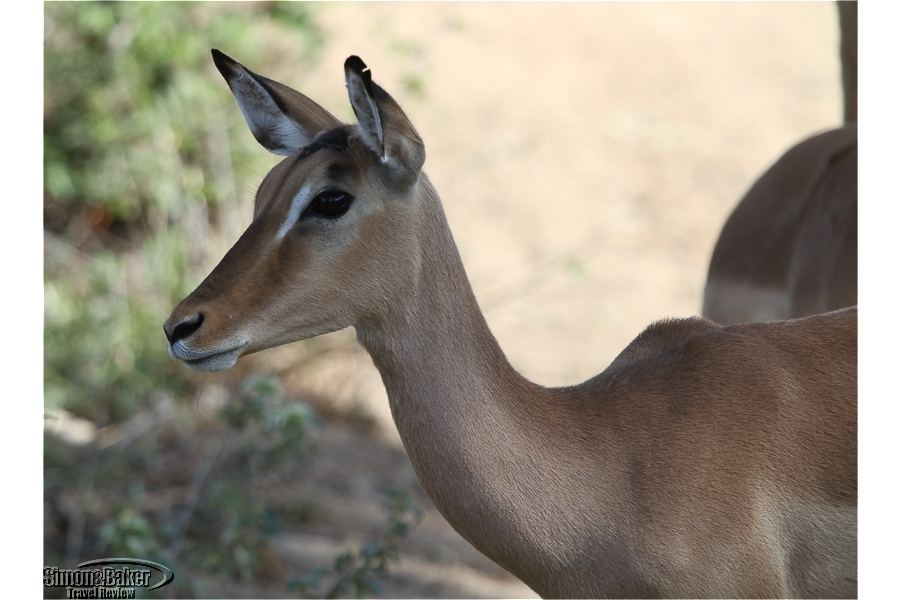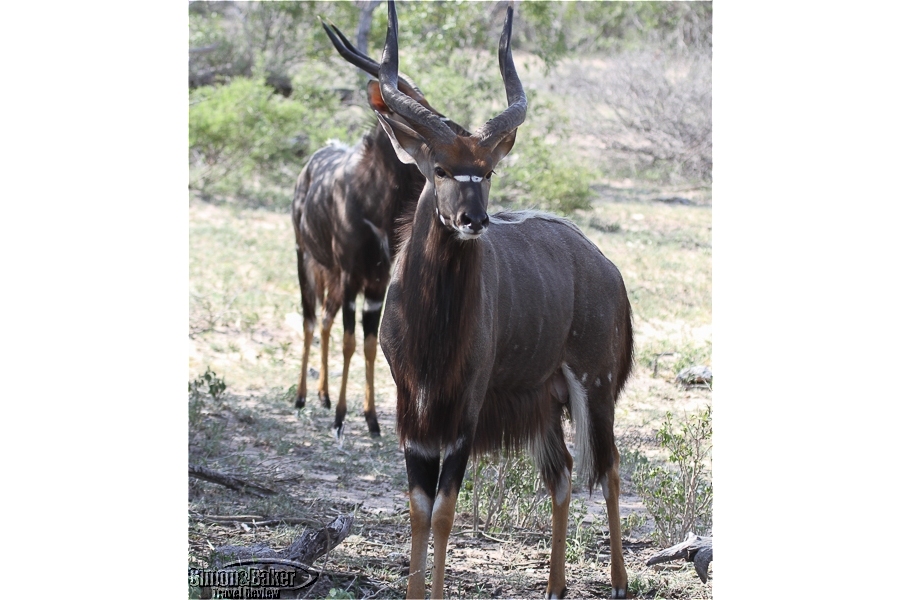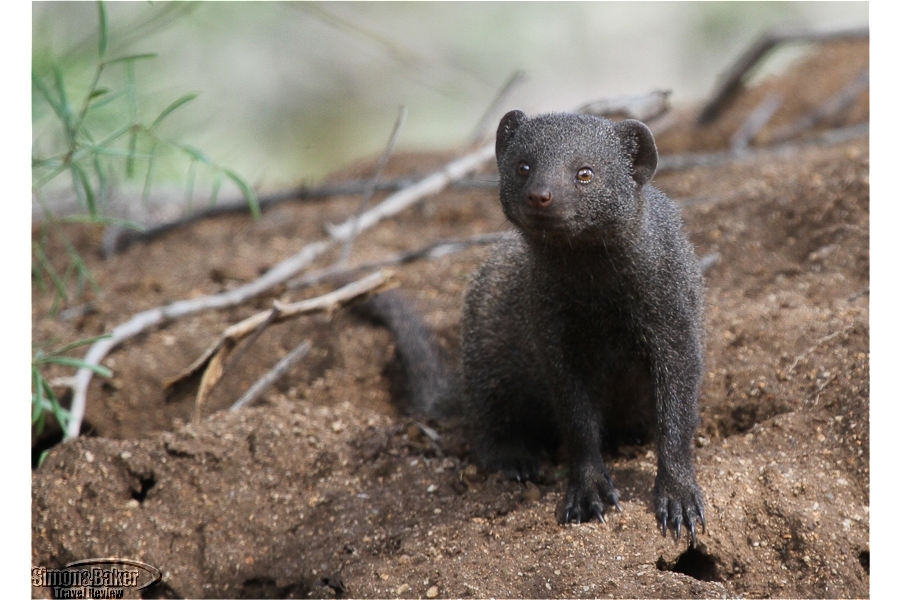 Rattray's on MalaMala remains among our all time favorite safari properties for its combination of quality Big Five game viewing and indulgence in the bush.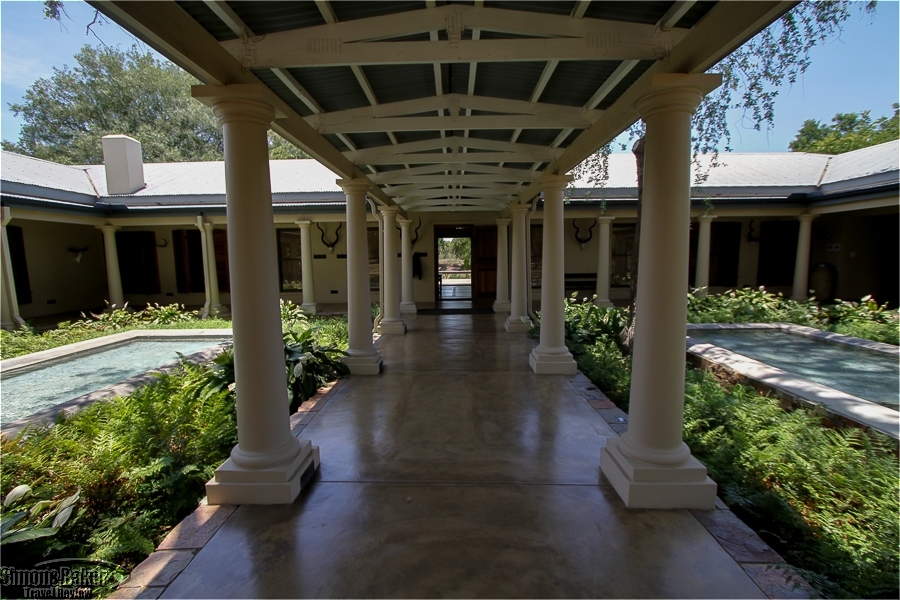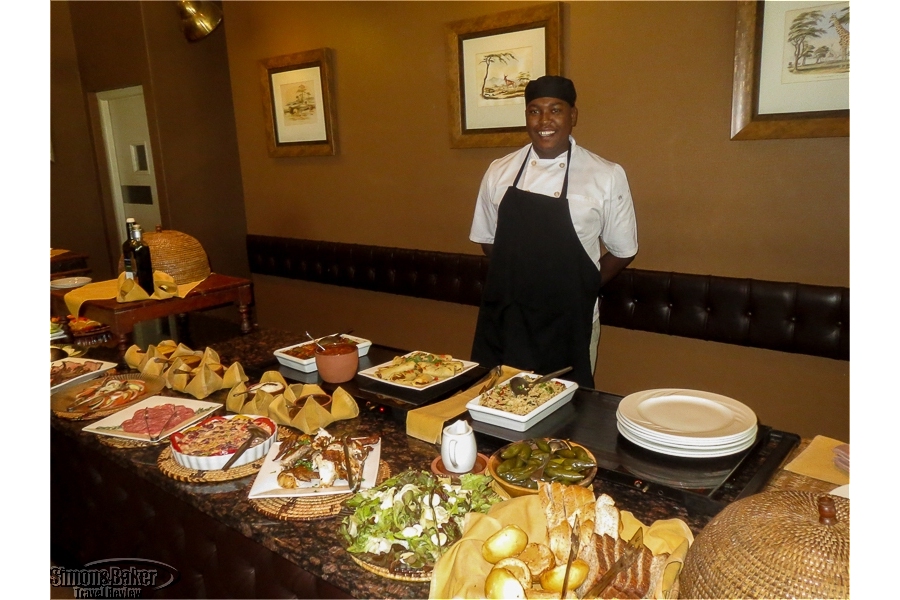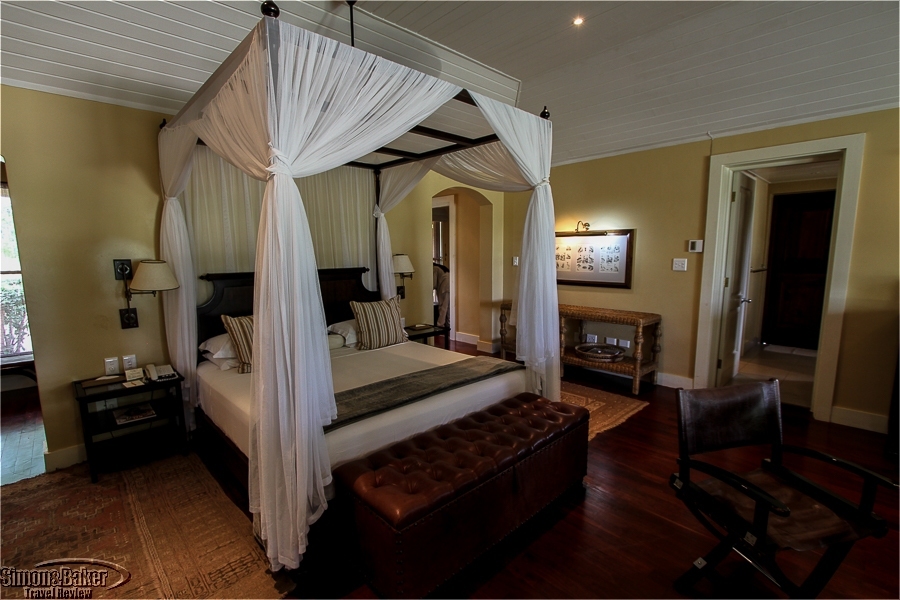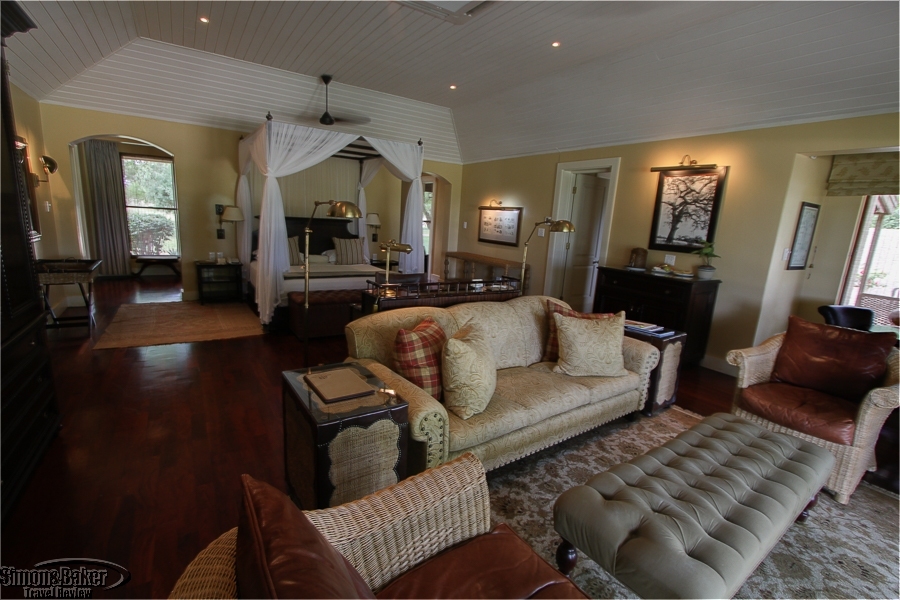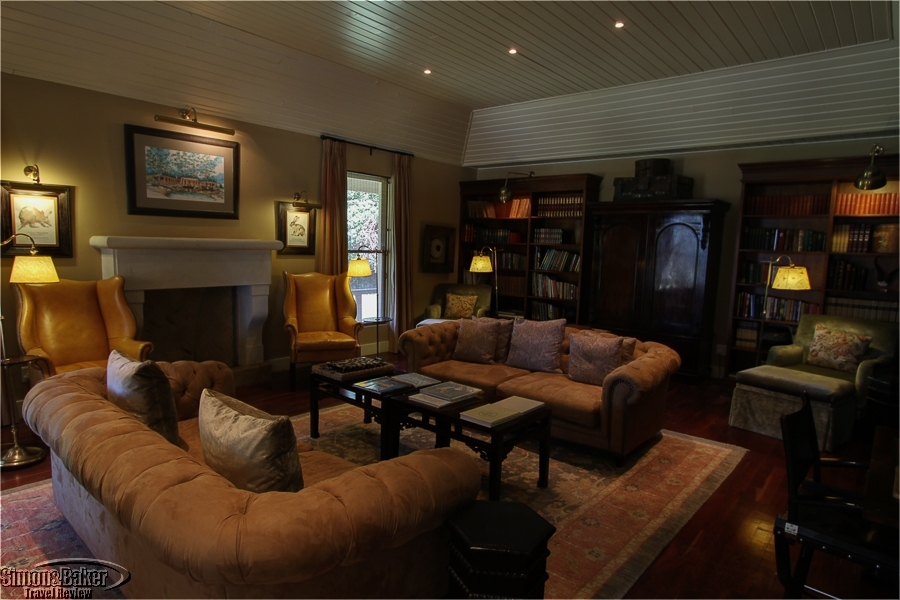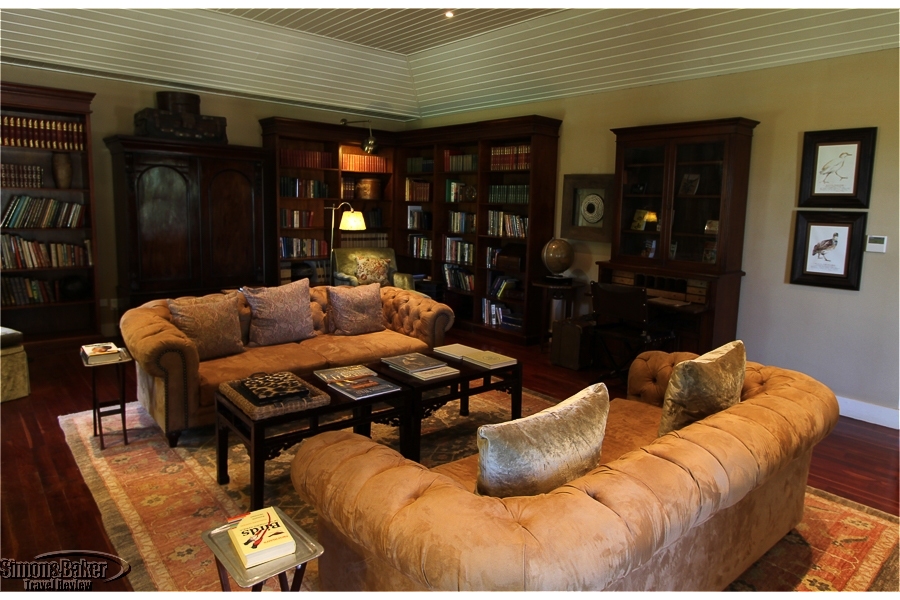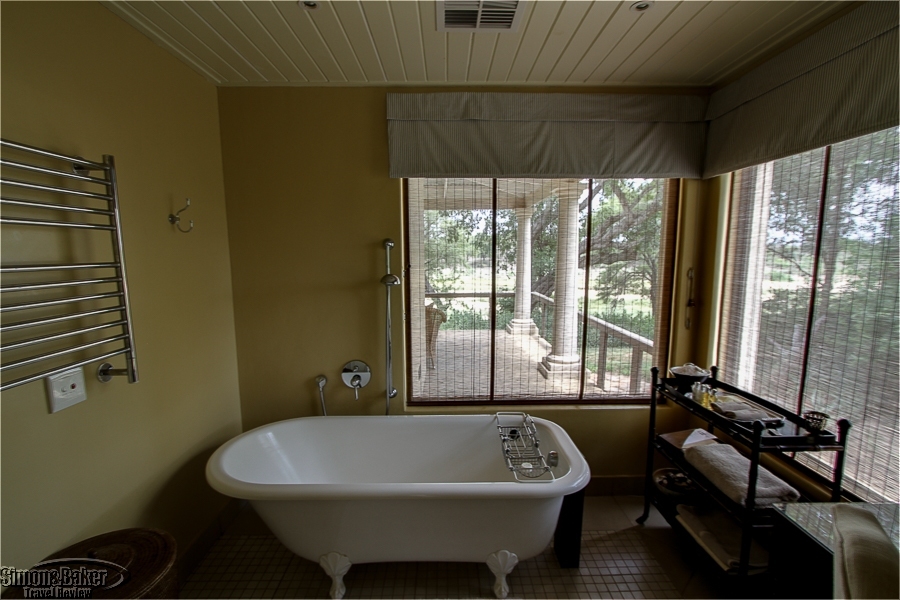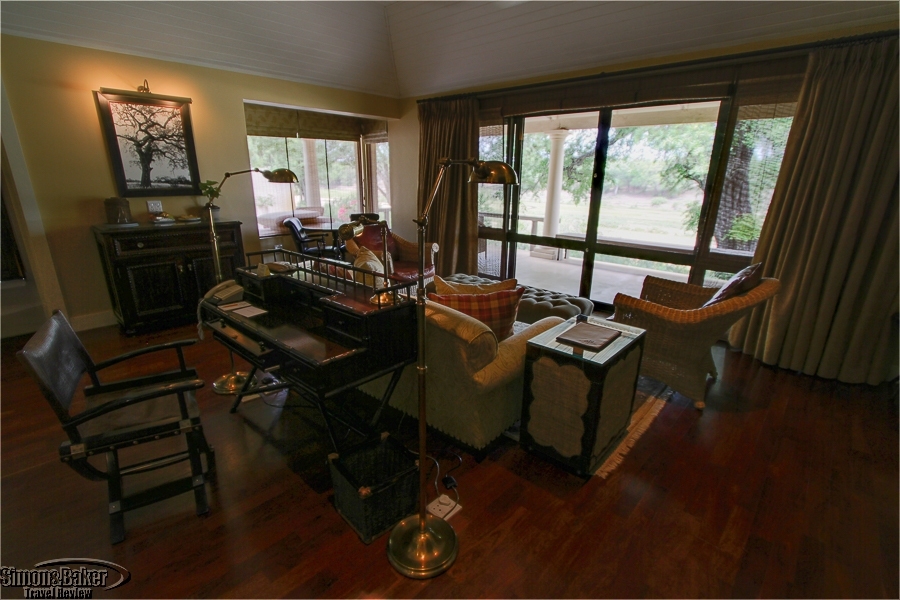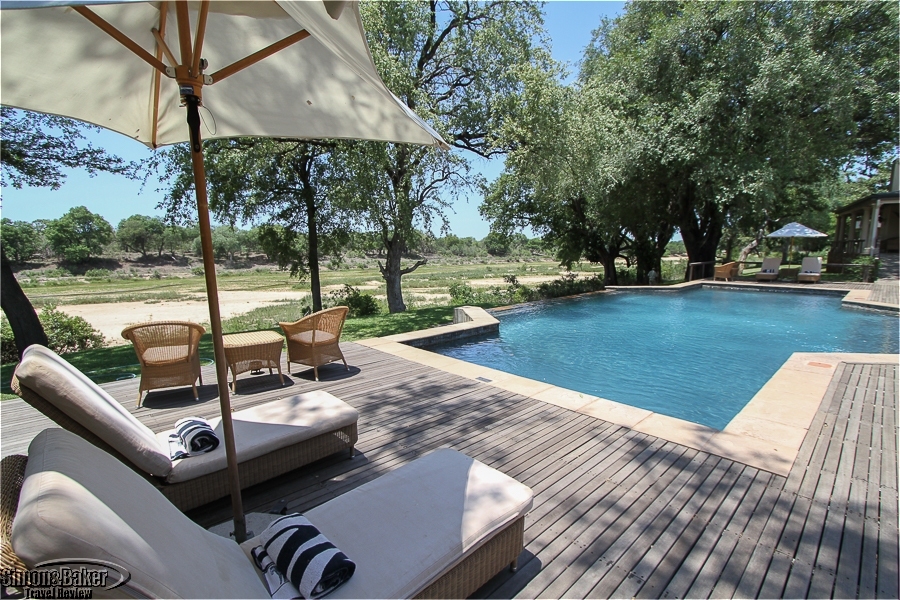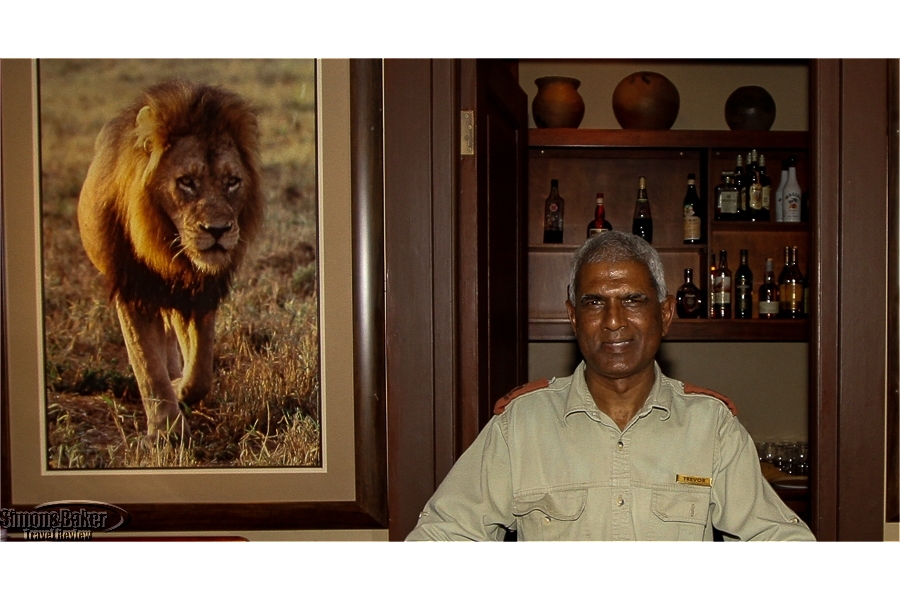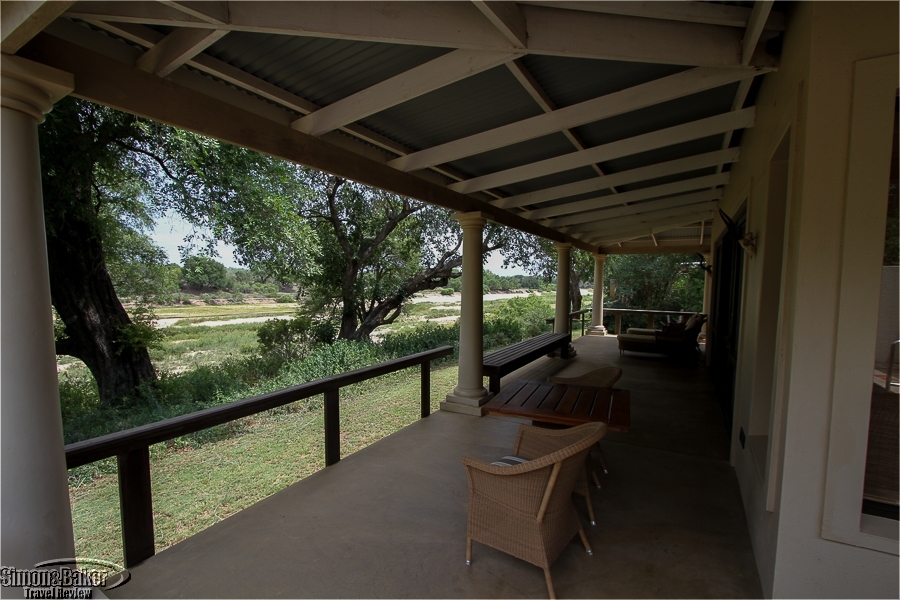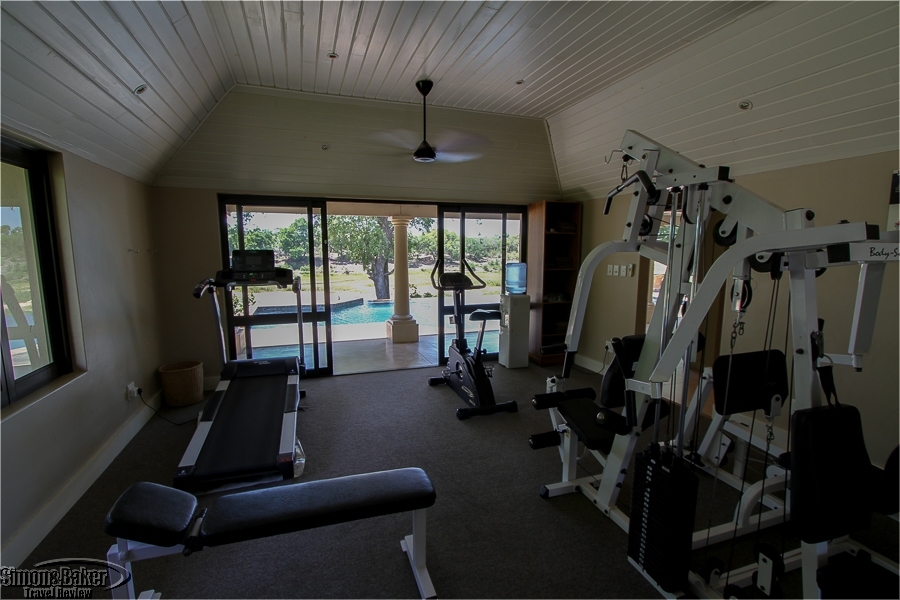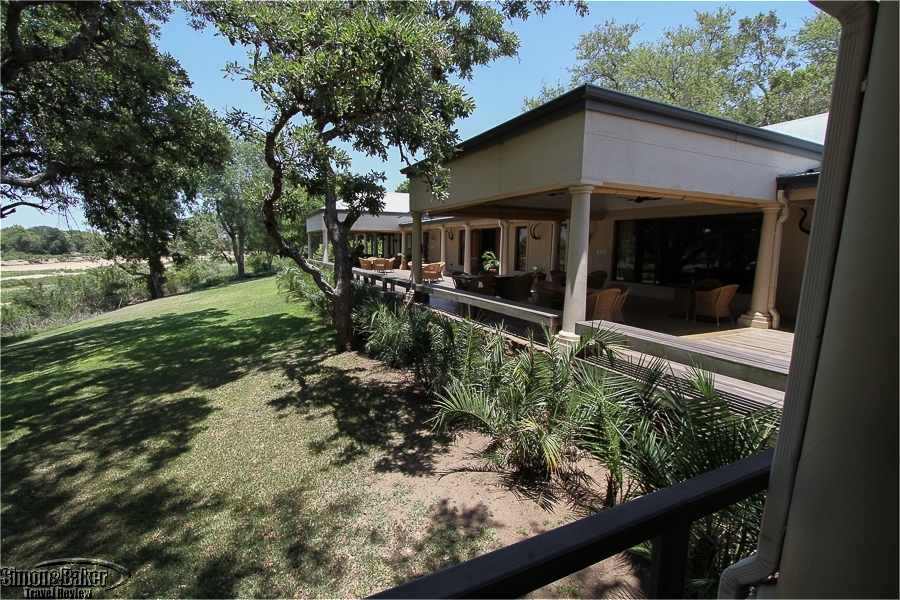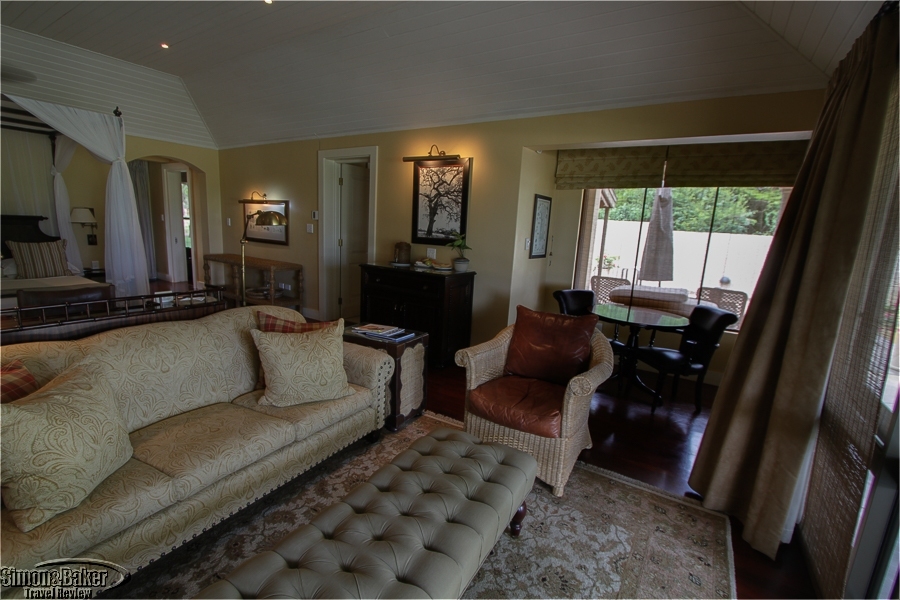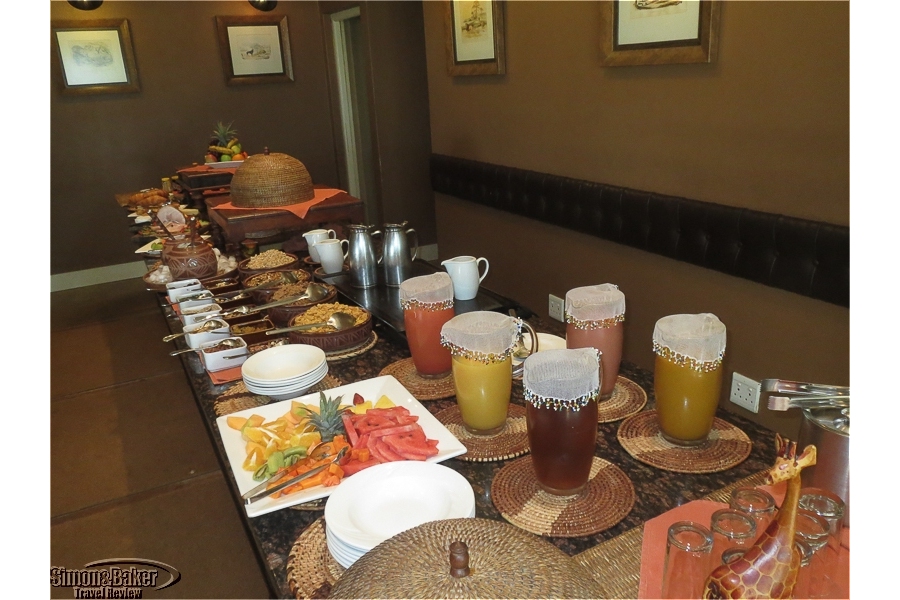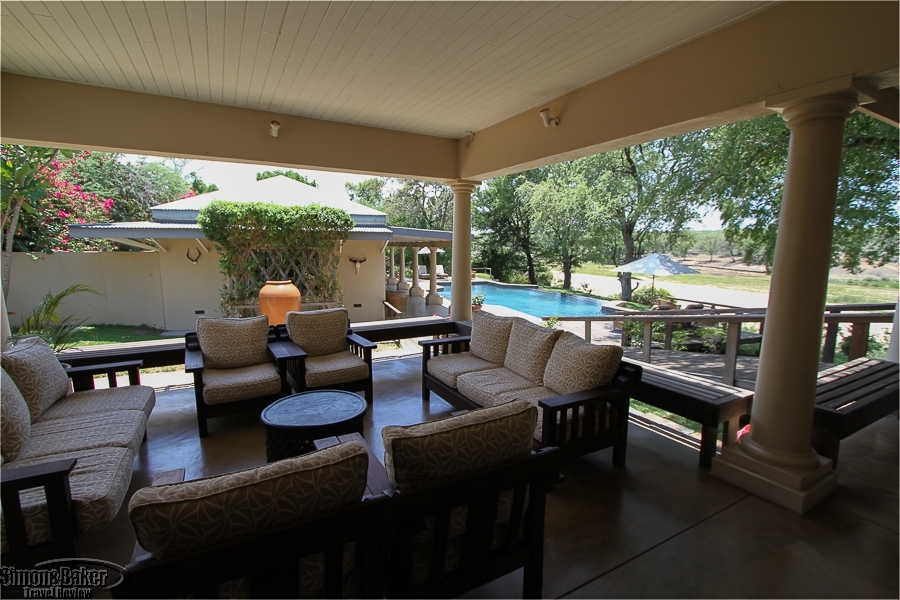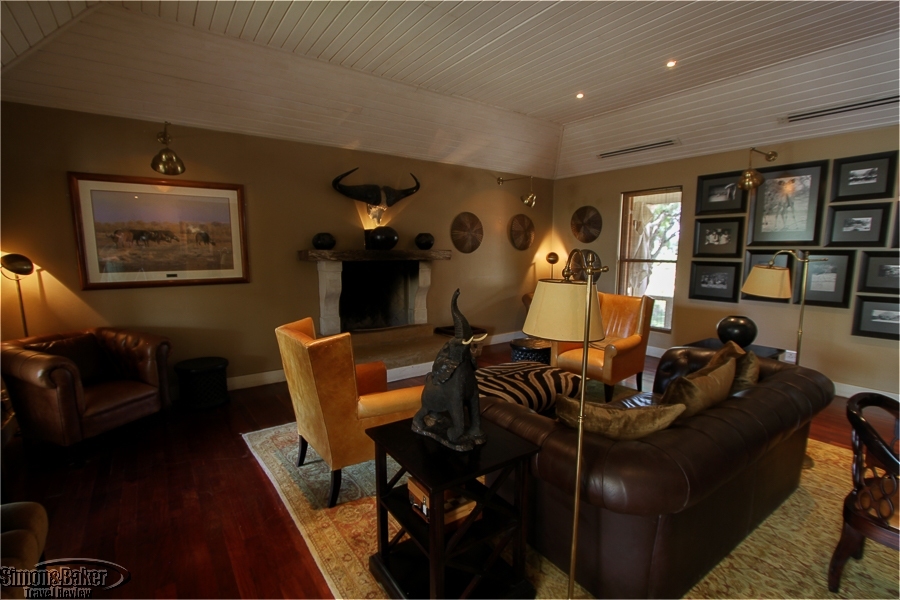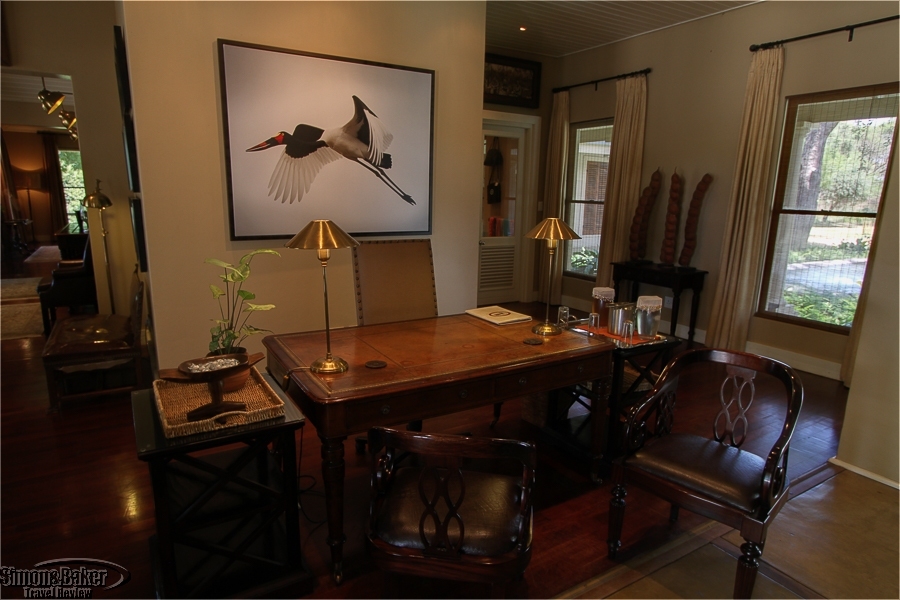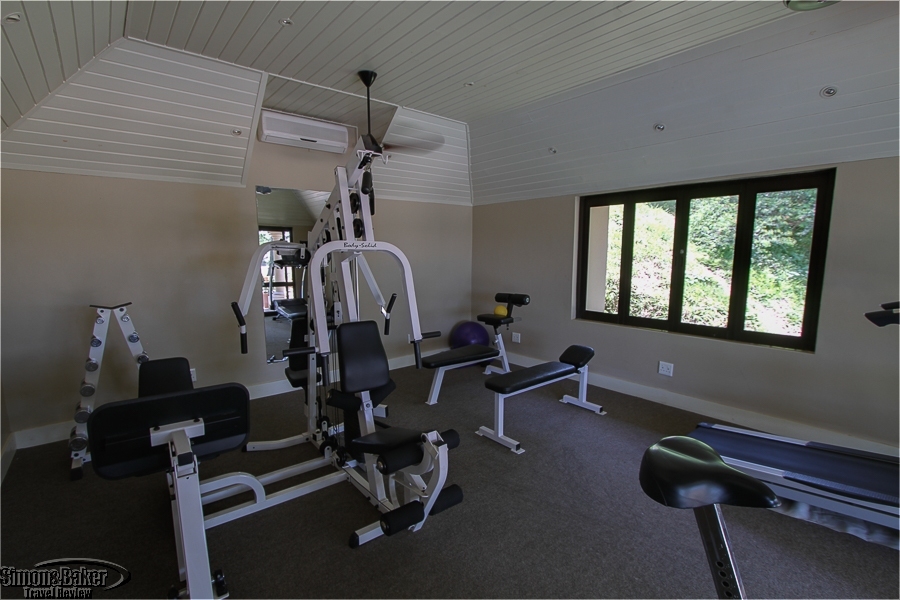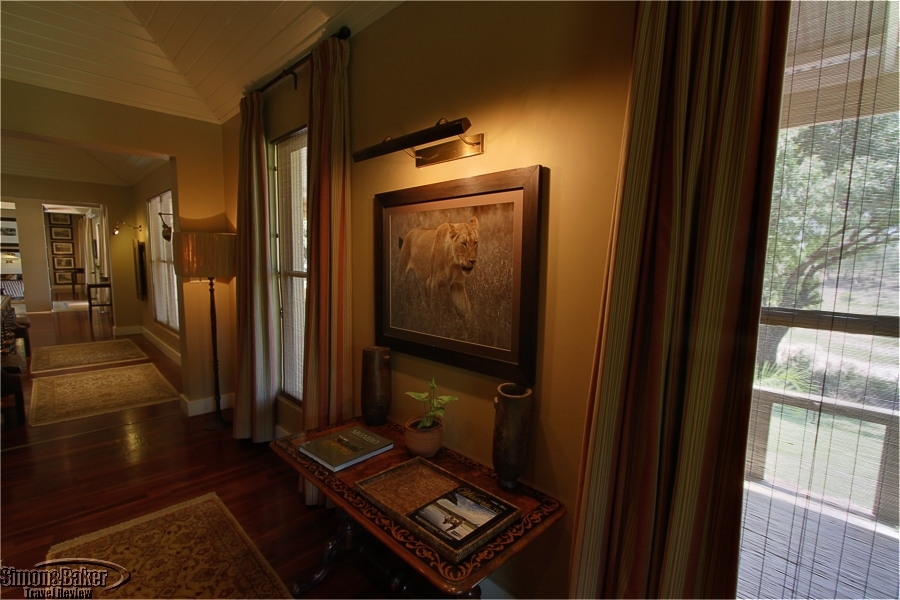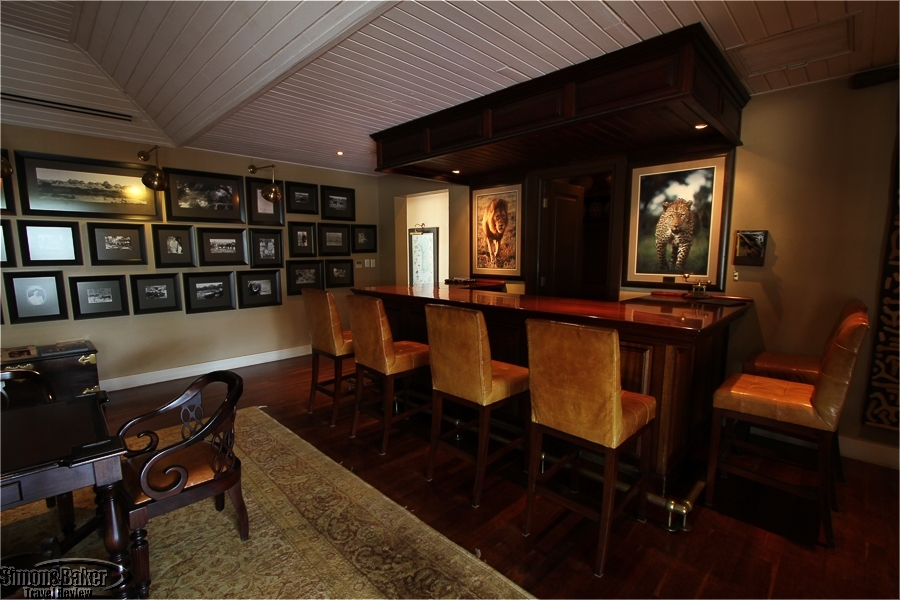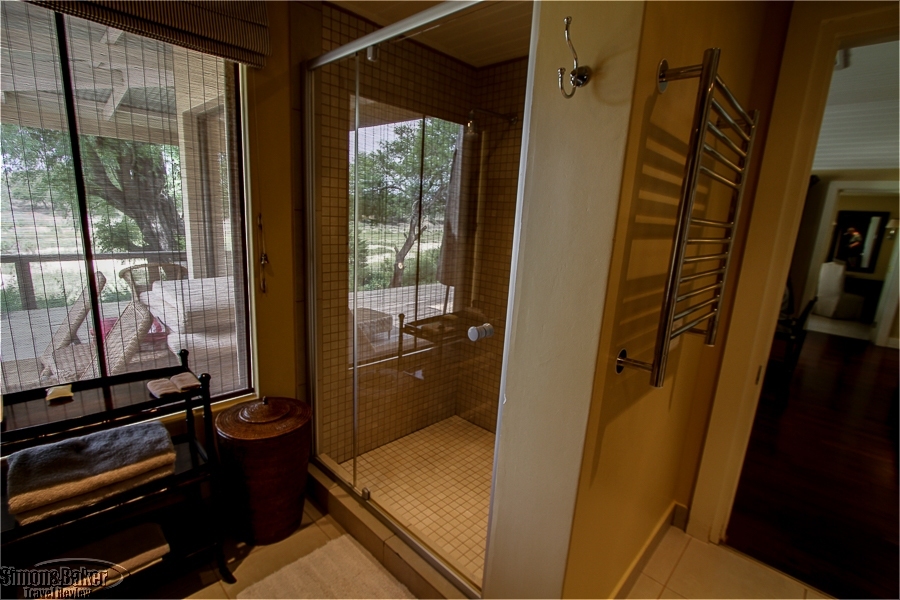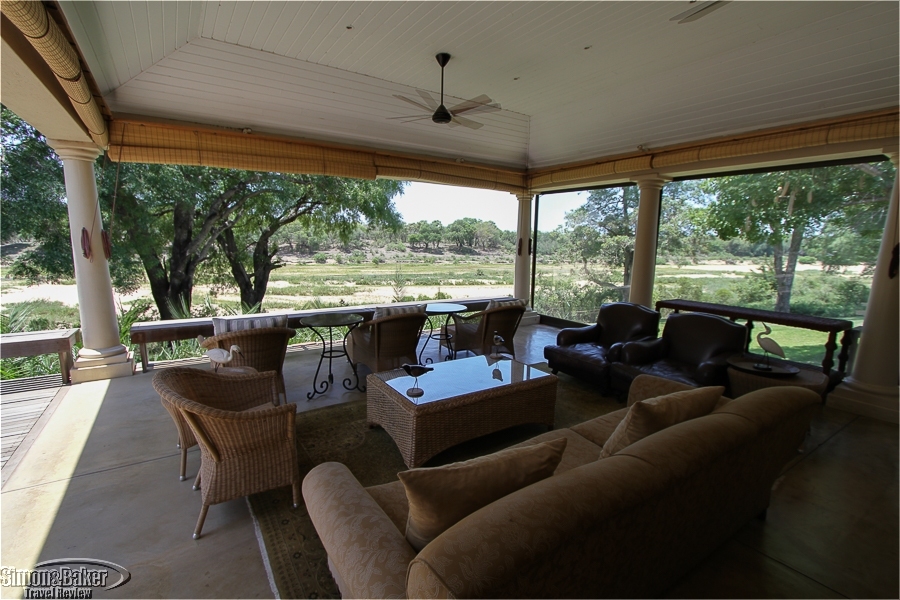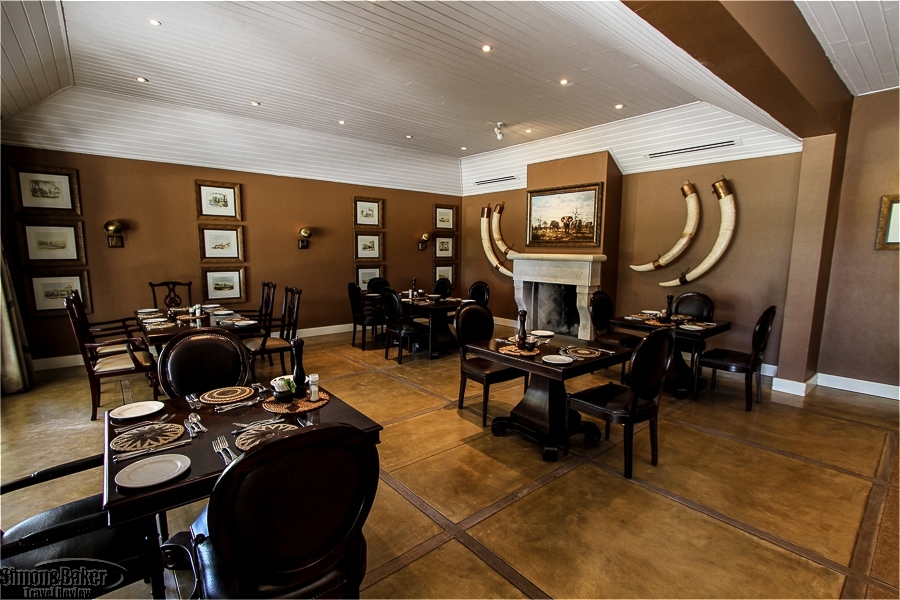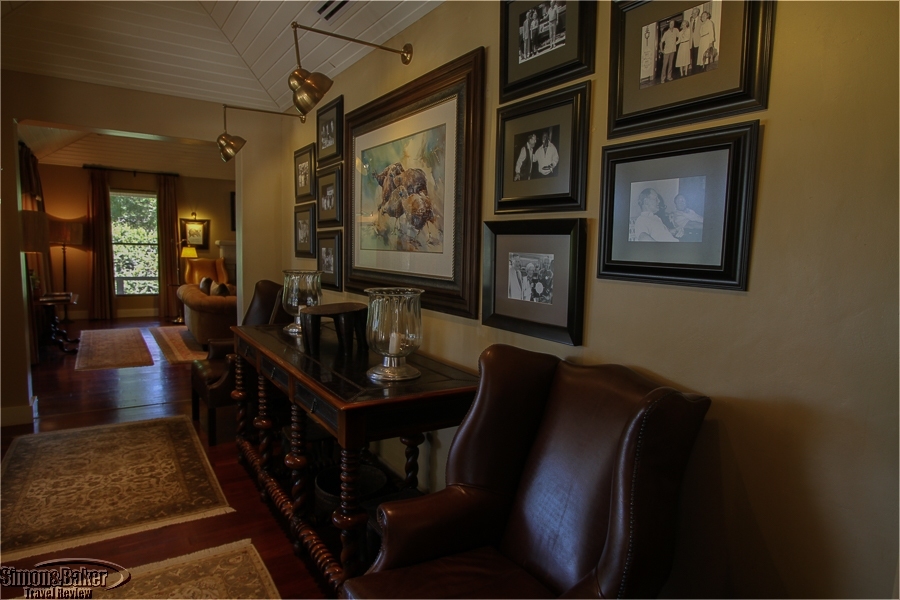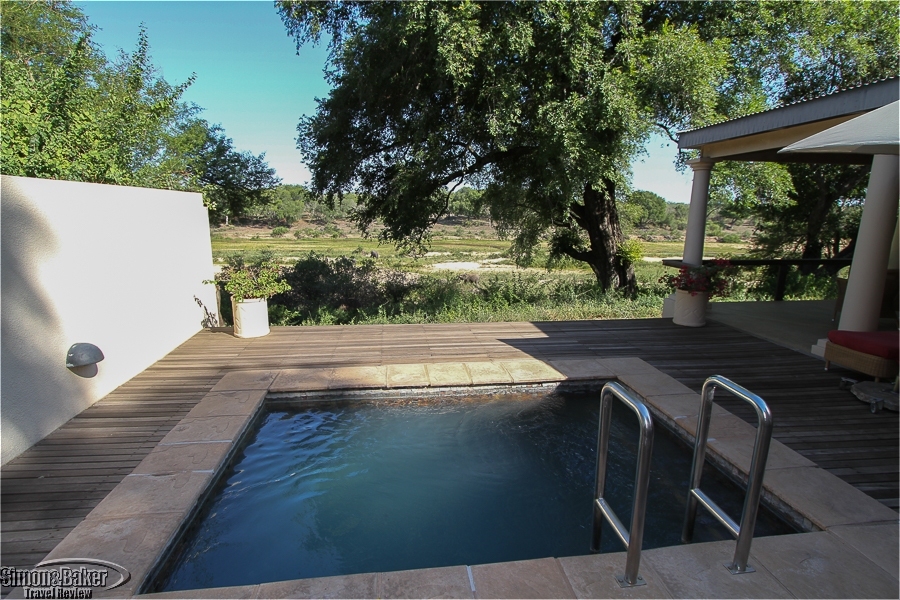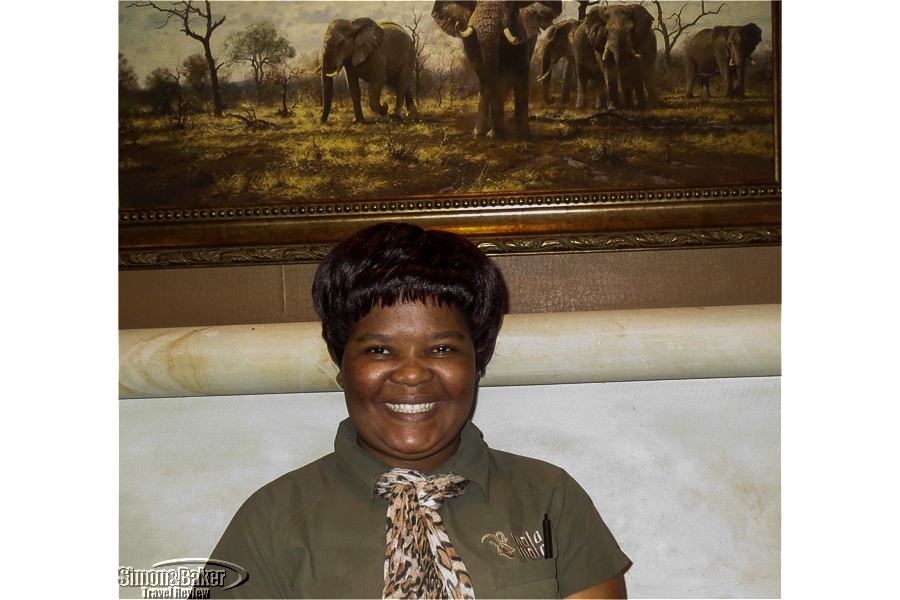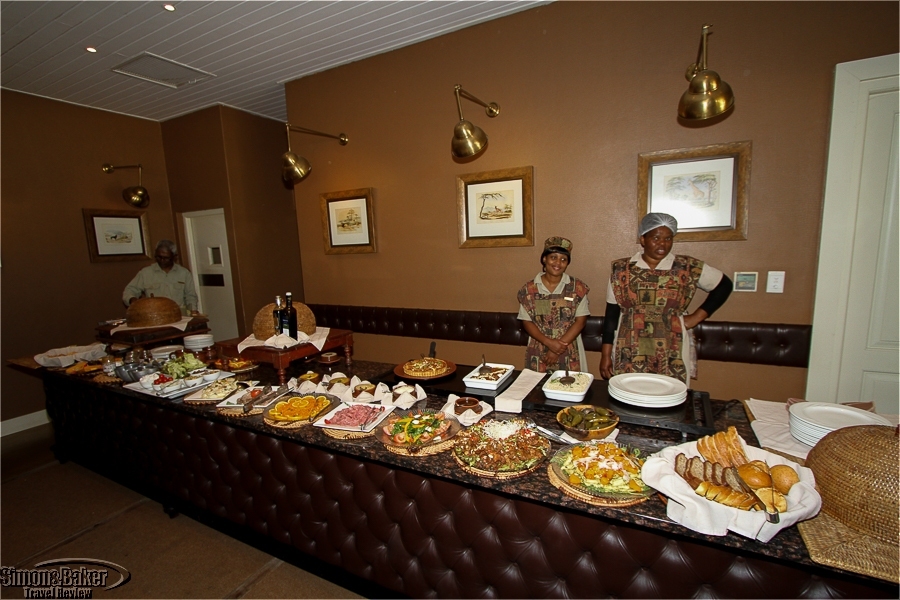 Overall Impression
Over the years we have had excellent stays with Big Five game viewing at Rattray's on MalaMala. Before our most recent visit we wondered how the ownership and management changes of the property might have affected it. We need not have worried. Once again the property delivered an outstanding luxury safari experience with optimum game viewing opportunities aboard an uncrowded vehicle, while at the same time providing accommodations, service and amenities designed to enhance our well being in the bush.
The facilities we remembered such as fitness room, massage room, riverside infinity swimming pool and viewing deck, and library were functional and well maintained. There were also many amenities we liked. In the scorching heat, the thermometer reached 45 degrees Celsius while we were there, our spacious air conditioned room fronting the Sand River with two bathrooms, and a private veranda with a plunge pool and outdoor shower, was a cocoon of comfort.
Among the features we liked most was the smooth ride in the topless Landrover Defender Puma game viewing vehicle; well maintained roads without runaway branches; limit of four guests per game viewing vehicle and three vehicles per sighting; and the freedom to walk around the property from our rooms to the main building and back after dark thanks to its (electric) fenced and gated environs.
We also appreciated our guide's knowledge of the reserve as well as his amenable guest centered attitude, ability to show us the Big Five, excellent off-road driving skills, and willingness to stop for the lesser known fauna and flora, including birds, when we expressed interest. We liked the diversity and quality of the game viewing. In addition, we liked the property's responsible tourism and environmentally friendly practices. Rattray's on MalaMala remains among our all time favorite safari properties for its combination of quality Big Five game viewing and indulgence in the bush.
Camp Manager
Dave Landey was the relief manager when we were there. Alex Burgess and Nerine Madden, who were away, were the managers.
Children There was an age restriction of 16 years and older for guests.
Class of Accommodation Five Star Safari Camp
Connectivity There was complimentary slow WiFi (download speed was on average 2.92 megabits per second, and upload speed was 1.3 megabits per second) in the room and in the common areas. There was cell phone coverage from MTN, a South African service provider. Our welcome materials requested we only use cellphones, iPads and iPods in our room and not on game drives and common areas. Our guide asked that we not use smartphones or tablets to take photos of rhinos.
Handicapped Access The property welcomed handicapped guests. MalaMala Main Camp, a sister camp 10 minutes away, had a designated handicapped accessible room.
Length of Stay Three nights
Location Rattray's is situated inside the MalaMala Reserve, which is within the Sabi Sand Reserve and adjacent to Kruger National Park. Rattray's was only a few minute's drive from the MalaMala landing strip. It was 120 kilometers from Nelspruit, the nearest city, and 500 kilometers or about a six hour drive from Johannesburg.
Number of Employees 24, including four safari guides.
Owned and Managed The MalaMala Game Reserve where Rattray's is located, was a partnership between the N'Wandlahmari Community, Michael Rattray and Stephen Saad.
Size The 33,000 acre (13,500 hectares) property had four safari vehicles and could accommodate a maximum of 16 guests in 8 rooms called Khayas (the Zulu word for home).
Year Opened and Date of Most Recent Renovation In 2005, Harry's Camp, which had 12 twin rooms with capacity for 24 guests, closed. The site was renovated and renamed Rattray's on Mala Mala with eight luxury rooms and opened November 2005.
Lobby and Common Areas
After passing a gated entrance with double concrete walls we arrived at a porte cochere were staff awaited us. A wood step stool made it easy to embark and disembark from the vehicle. A covered walkway led to the cool interior of the main building. We signed disclaimer forms at the reception desk on the right in front of an oversize framed photo of a red billed stork. Across the room cloth furniture was centered around an unlit fireplace (we visited in summer). The common area bathrooms were on either side of the sitting area. A small gift shop was to the right of the reception desk. Down a short hallway from the reception desk, there was an inviting library with a coffee table, rare Africa volumes and fiction books.
An open door on the opposite side of the entrance led to a large viewing deck, partly under roof, facing a lawn with large shady trees fronting the mostly dry Sand River bed. The expansive views of the river drew our eyes. We had meals on the open deck or when it was too hot in the air conditioned dining room. There was a small wine cellar and bar next to the dining room. Many photographs of the early safari days of the area and its pioneers hung in the bar, where we went for pre-dinner drinks and conversation. Sliding glass doors at the bar led onto a covered porch with cushioned cloth furniture and river views. From there a ramp led to the swimming pool deck, workout, steam and massage rooms.
The lodge was decorated in elegant classic safari style designed to provide visitors "A glimpse of a luxury era long past." Examples were the huge ivory tusks in the dining room as well as the framed historic photos of past guests, black and white animal photos, antique Africa style artwork, oils, pastels, watercolors, and safari mementos peppered across the common areas and in our room.
Bathroom We loved that there were two nearly identical bathrooms, one on either of the room, with bush views. Having a bathroom for each was extra convenient in the early morning when getting ready for our first game drive of the day. They had yellow walls, off white tile floors and large windows. One had a spacious double shower with a glass door and dual shower heads. There was also a wood table with two shelves and a laundry basket. An oversize framed mirror hung on the wall. The other was home to a plastic bathtub set next to a river facing window. Both had see through privacy screens. There was another wood table with two shelves with washcloths, bath salts and toiletries. There was a separate room with a sink atop a stone base and a toilet in each bathroom. There was also an outdoor shower adjacent to the plunge pool (a favorite).
Room
We stayed in Khaya 2, a well appointed and comfortable room conveniently located near the main building. To reach it we walked down the main dirt path that connected all the rooms to turn into a private path to a standalone building. Wood was the predominant material. It had high wood white ceilings, dark wood floors and yellow walls. At the entrance there was a foyer with a long rectangular table where we placed our game viewing items such as cameras and binoculars for easy reach on our way to and from the twice daily game drives. We could enter the rest of the room from the left or from the right side of the foyer. The 128 square meter air conditioned room was well lit and included two walk-in closets and two full bathrooms as well as a 51 square meter pool deck, a 6 square meter private plunge pool and an 84 square meter covered back porch.
The temperature was controlled via twin ceiling fans and a ceiling thermostat controlled air conditioner. There was also underfloor heating. Sunlight entered through large glass and wood windows and doors. There were recessed lights in the ceiling and multiple lamps, including night table lamps.
A double bed with a wood headboard and twin night tables occupied the center of the room. Mosquito netting hung from a wood frame above the bed. We had no need of it during our visit as there were no mosquitoes. In front of the bed there was a desk. To the left of the desk, there was a wood cabinet with a hot beverage service and a mini refrigerator stocked with two bottles of house brand water. To the right of the desk there was a large wood cabinet with a satellite connection and Pvision television. Behind the desk there was a living area with a comfortable cloth sofa in mustard and off white with a pattern facing the porch. There were identical glass topped tables on either end of the sofa. A olive bench occupied the center. There were rattan and leather armchairs on either side of the bench and a large leaf pattern rug in the center.
To the left, there was a small dining corner with a round wood table and twin wood armchairs. To the right, there was a single bed in the corner with a night table and lamp. Reed and cloth shades provided respite from the hot summer sun. The shades and thick curtains covered the glass and wood doors and walls leading onto a covered porch that faced directly onto the Sand River dry river bed. From the shower side of the bathroom a hard to open and close wood door led to the deck. A plunge pool, an umbrella and two cushioned lounge chairs with a view of the river occupied the left side of the outdoor porch. The plunge pool was mercifully cooling in the heat of the afternoon between game drives.
Food
Meals were buffet style. We appreciated the private seating with our guide (or on request with the guests sharing our vehicle) available outdoors on the deck overlooking the river bed or indoors in an air conditioned dining room adjacent to the buffet table. Dinner in the
boma
(South African style enclosure) on our third night was particularly hot and there were many insects on the table. There was always plenty of food for seconds. Before our game drive at 6 a.m., there were hot beverages, pastry squares and muffins (for example, blueberry and lemon with poppy seed). Breakfast was available on our return from the game drives. Lunch was served at 1:30 p.m., tea at 4 p.m., dinner at 8 p.m. The first course or two were plated as was dessert. Everything else such as mains and sides were self serve at the buffet table.
For breakfast there was a cold buffet and made to order hot dishes. Curry dishes frequently appeared on the menu as did salads, deli meats, rice, pies, quiche, cheeses, and fruit salads.
According to a property representative, the food they serve is wholesome and fresh. With advance notice the property offered to "meet any dietary requirements that our guests might have."
Amenities
Meals (without bottled or canned beverages), snacks, game viewing activities and laundry (up to 12 items per room per day) were included in the nightly rate. In the room, there were two bathrobes per guest, slippers, clothes brush, electronic safe, direct dial telephone, hot beverage service, satellite television, DVD player, hairdryer, insect repellent, insect killer, flashlight, candles, matches, stationary, and postcards. There was a fruit bowl with two nougats and two plastic bottles of house brand still water. At turn down, we received different animal themed paper book markers to take home each night.
In the bathrooms, there were bath salts in a bowl next to the bathtub, shower caps, a bar of soap by each sink, and Molton Brown body lotion, shampoo, conditioner, body wash and body lotion in individual size plastic bottles (50 milliliter). There was a scale and a vanity mirror attached to the wall. On request there were adapters. Each side of the room had a walk-in closet with benches and full length mirrors.
On arrival and after the morning game drive the camp manager and a staff member greeted us with scented moist towels. There were blankets and rain ponchos in the safari vehicle. Although we did not see them, rangers had sunscreen, mosquito repellent, and comfort packs (for ladies and laptops and binoculars were available for guest use. There was a booklet with information about the reserve and flora and fauna checklists we used to track what we saw on the game drives. It included the source of the information for mammals, birds, trees, snakes, other reptiles, frogs, and flowers. As we departed, the manager handed us rolled up Big Five MalaMala Game Reserve certificate souvenirs to take home.
Facilities Library containing rare African books, air conditioned dining room, historic themed bar, wine cellar, fitness, massage and steam rooms, gift shop, boma (circular enclosed outdoor dining area for evening meals), wooden deck with outstanding river views and main pool.
Fitness Center and Spa The was a 5 square meter fitness room by the main pool, housing sit up benches, free weights, mats, steam room, Strengthmaster TR5000 3 horsepower Commercial Treadmill, Stelleflex 8300 Stationary Bike, and Body Solid Multi Station Gym. There was a 3 meter by 5 meter room next to the pool set aside for massages. Judith, a locally trained woman from a nearby village, offered 15-minute, 30-minute, 60-minute, and 90-minute relaxation massages.
Pool There was an outdoor infinity swimming pool with filtered chilly refreshing water with very good clarity. It was 1.5 meters deep and 4 meters by 15 meters in size. There were four cushioned lounge chairs and two umbrellas facing the pool and four rattan chairs facing the Sand River. The plunge pool in our room was 6 meters by 2 meters large and 1.5 meters deep.
Shop The property shop sold branded clothing such as t-shirts, hats and pants, South Africa books, including It's Mammals, It's Birds and It's Trees; locally handcrafted cutlery and jewelry, crocodile skin products, and curios including silver and a few items of gold jewelry.
Game Viewing
During our three night stay were went on five game drives. A 9:15 a.m. departure for our bush flight meant there was no opportunity for a game drive without inconveniencing the other two guests in the vehicle so we had to forgo a final morning game drive.
The reserve had a limit of three vehicles per sighting. If it rained during a drive and guests were 100 percent comfortable staying out in the bush, the ranger would continue with the safari unless the ranger felt that it was unsafe to continue (in case of hail and thunder storms, for example).
The staff assigned a maximum of four guests to each Landrover Defender Puma game viewing vehicle. Our vehicle had its windshield down. Our guide wore headphones to communicate with other guides on the reserve, which increased our chances of sightings. Thanks to the headphones there was no radio chatter as in many other safari properties. At times there were many flies.
We saw the following us animals during our stay: Klipspringer, impala, Cape buffalo, kudu, nyala, bushbuck, waterbuck, baboons, vervet monkeys, elephants, zebra, leopard, lions (multiple sightings), giraffe, hippopotamus, hyena, scrub hare, white rhino (multiple sightings), tree squirrel, warthog, large spotted genet, slender mongoose and dwarf mongoose. We also saw a longhorn beetle with an iridescent green color and long antennae, a large copper dung beetle, hippopotamus with a turtle on its back, and rock monitor. We heard: eastern olive toad, painted reed frog, bubbling kassina, brownbacked tree frog, snoring puddle frog, and tremolo sand frog.
Birds: Arrowmarked babbler, European bee-eater, whitefronted bee-eater, redeyed dove, green pigeon, forktailed drongo, Egyptian goose, spurwinged goose, tawny eagle, steppe eagle, African hawk eagle, African fish eagle, bateleur, African paradise flycatcher, crested francolin, helmeted guineafowl, grey heron, great egret, African grey hornbill, redbilled hornbill, southern yellow-billed hornbill, hadeda ibis, woodland kingfisher, grey go-away-bird, freckled nightjar, blackheaded oriole, redbilled oxpecker, yellowbilled oxpecker, threebanded plover, blacksmith lapwing, lilacbreasted roller, reckbacked shrike, magpie shrike, blackbacked puffback, southern greayheaded sparrow, wattled starling, violet-backed starling, Burchell's starling, greater blue-earled glossy starling, wollynecked stork, saddlebill stork, barn swallow, kurrichane thrush, hooded vulture, whitebacked vulture, African pied wagtail, red billed buffaloweaver, cardinal woodpecker and beareded woodpecker.
Plants and flowers: Mexican poppy, large yellow large hibiscus, jackal berry tree, hairy guarri tree, weeping boer-bean, marula, Natal mahogany and river pumpkin.
Activities
There were early morning, departing at 6 a.m. and returning at 9 a.m., and late afternoon, departing at 4:30 p.m. and returning at 7 p.m., game drives. Optional walks with a guide were available after breakfast. There were two of us in the vehicle for the first two game drives, and four after that. Our vehicle had three rows of seats in the back. Each seat was continuous and could accommodate a maximum of three people. The seats were comfortable and the viewing good in all three rows. It was difficult to hear our guide in the back row. There were blankets on the seats and additional blankets when it was chilly. There were pockets with rain ponchos in front of the seats.
Gordon Fordyce, our guide, driver and companion at meal times, was a native of Durban, South Africa. He had been a ranger at MalaMala for eight years. Before joining the team he obtained a National Diploma in Game Ranging and Lodge Management. He carried a rifle when he was on foot. The refile remained within easy reach on the vehicle dashboard the rest of the time.
Other
The name of the property originated with the words Ximphala Ximphala, the Shangaan word for sable antelope. In 1864, when the surveyor was marking out the land he asked a local assistant the name of the beautiful antelope he saw. His assistant provided him the Shangaan name. The surveyor wrote down malamala and that has been the name on the property title since then.
Check in was at 3 p.m. and check out at 11 a.m. The staff sang three songs toward the end of dinner on the second night of our stay.
The property used an energy efficient infrastructure complimented by modern sewerage and effluent filtration systems, environmentally friendly bio-degradable chemicals, and responsible hospitality waste sorting and recycling. Most of the staff were from neighboring rural communities and settlements.
Although the property's main source of power was municipal electricity, there was a large back up generator capable of powering the entire camp in case of a power failure. The property pumped water from the Sand River to a sophisticated onsite water filtration plant. All water in the camp was filtered to the highest standards which the property guaranteed was safe to drink.
Cleanliness
Excellent
Date of Last Visit December 2015
Reviewers
Article by Elena del Valle
Photos by Gary Cox
Service Our room was serviced twice daily. Although we arrived at 12:15 p.m. and prior to check in time our room was ready and we were able to settle in before heading to lunch. Staff members were attentive, helpful and service oriented. Trevor from the bar stood out for his diligence and attentiveness as this did, Gordon, our guide, Goodness at reception and in the gift shop, and Dave, the friendly relief manager.
Would You Stay Again? Yes
Contact Information
Address:

Rattray's on MalaMala
MalaMala Game Reserve
Mpumulanga, South Africa
reservations@malamala.com

Phone:

+27 11 442 2267
Fax +27 11 442 2318

Website:
Email: