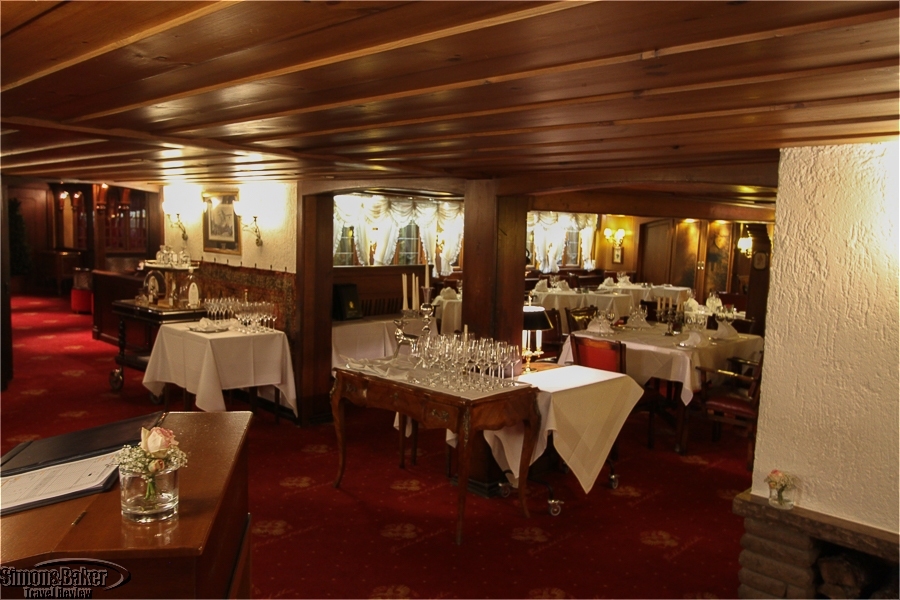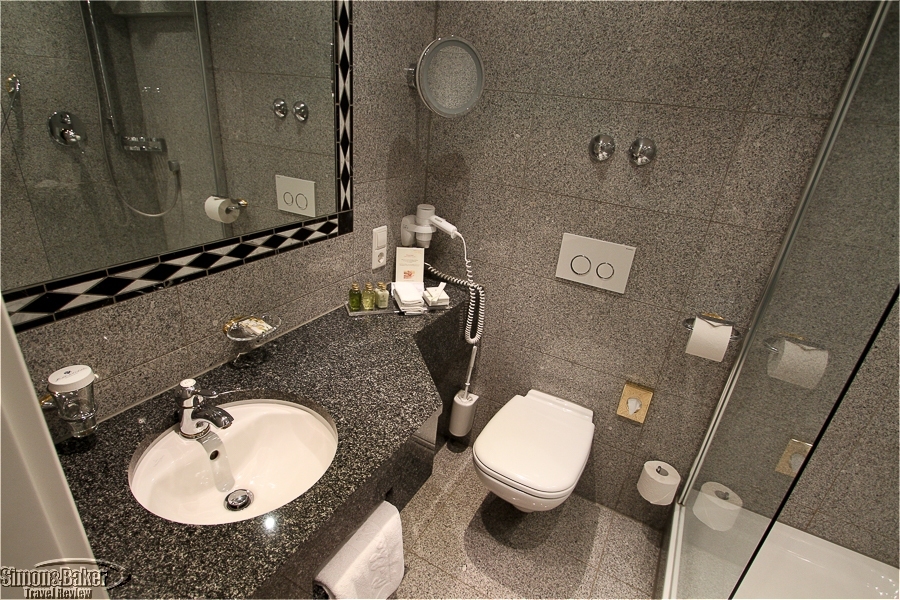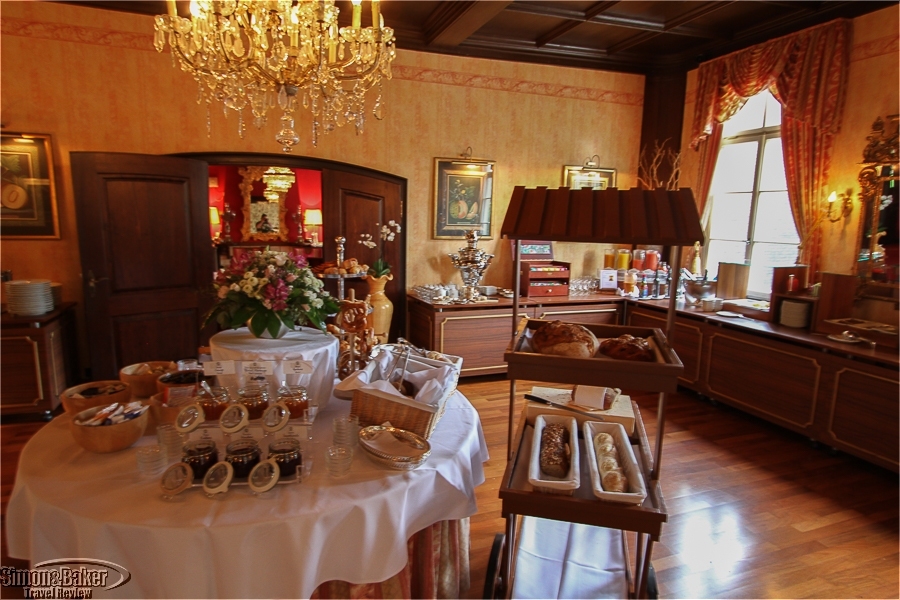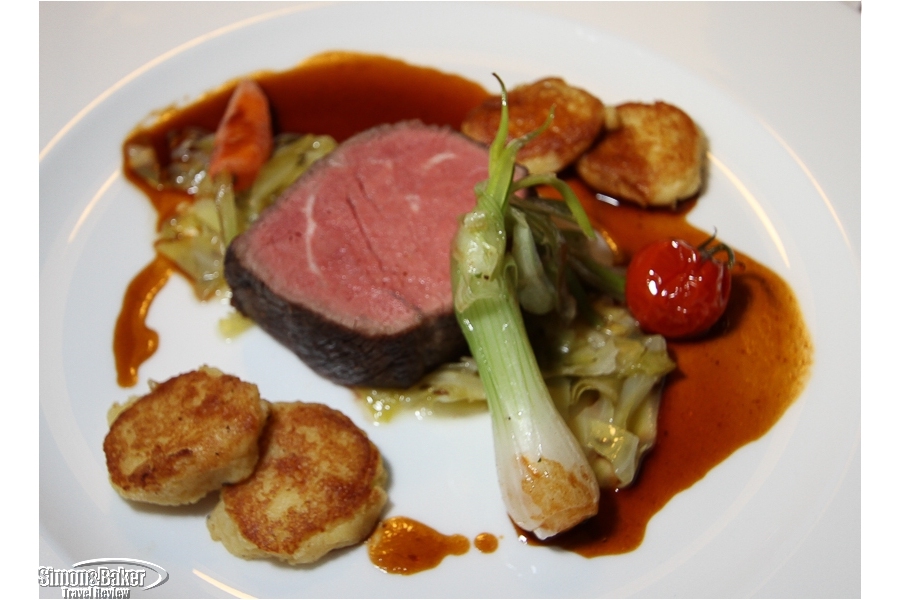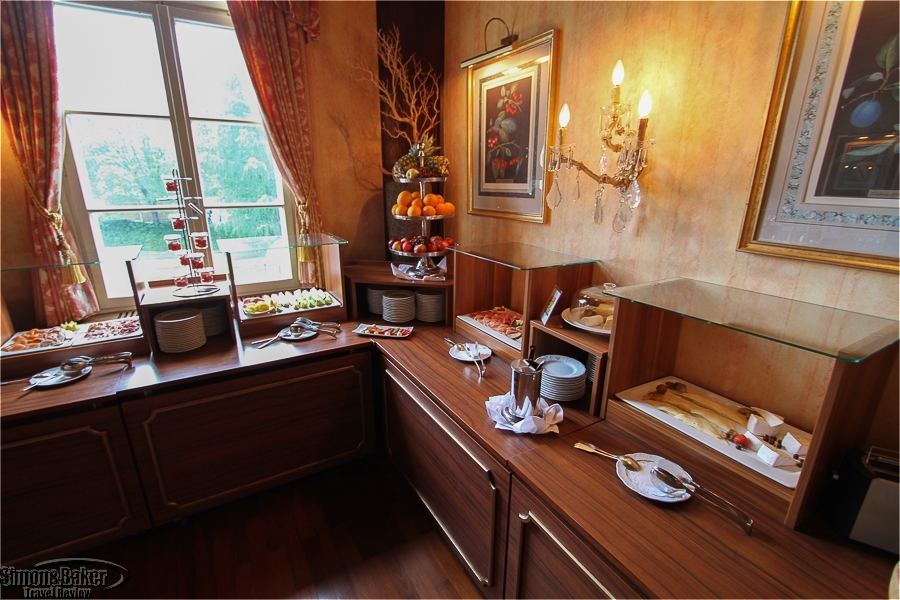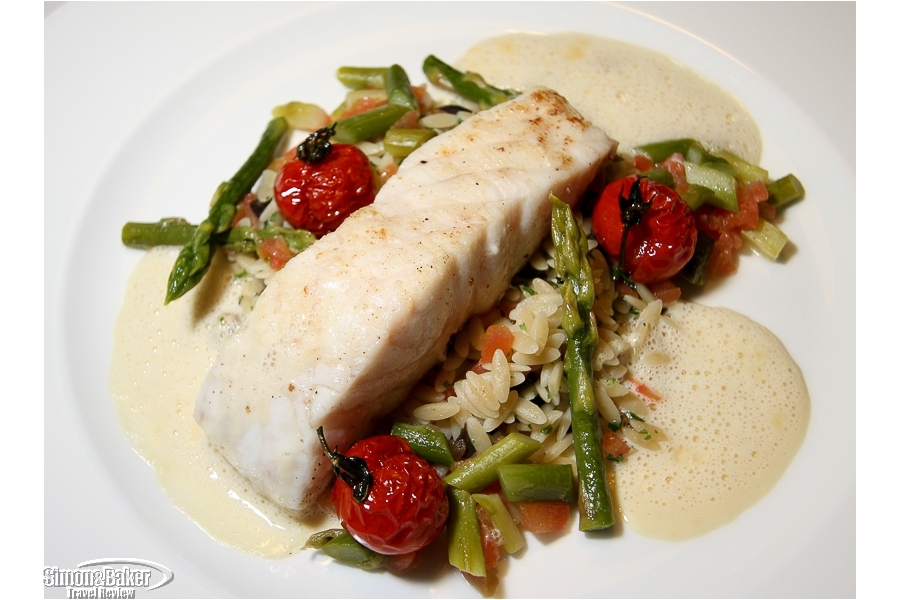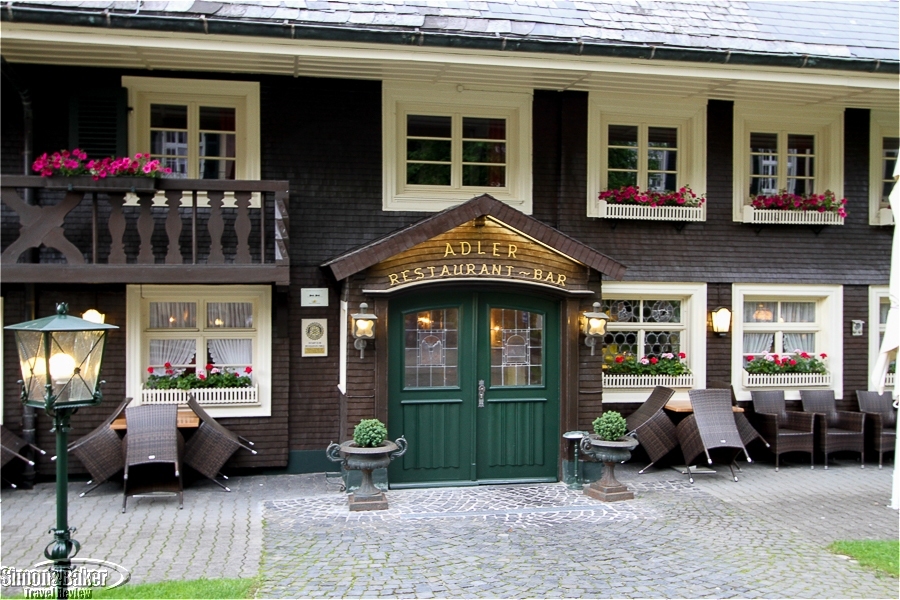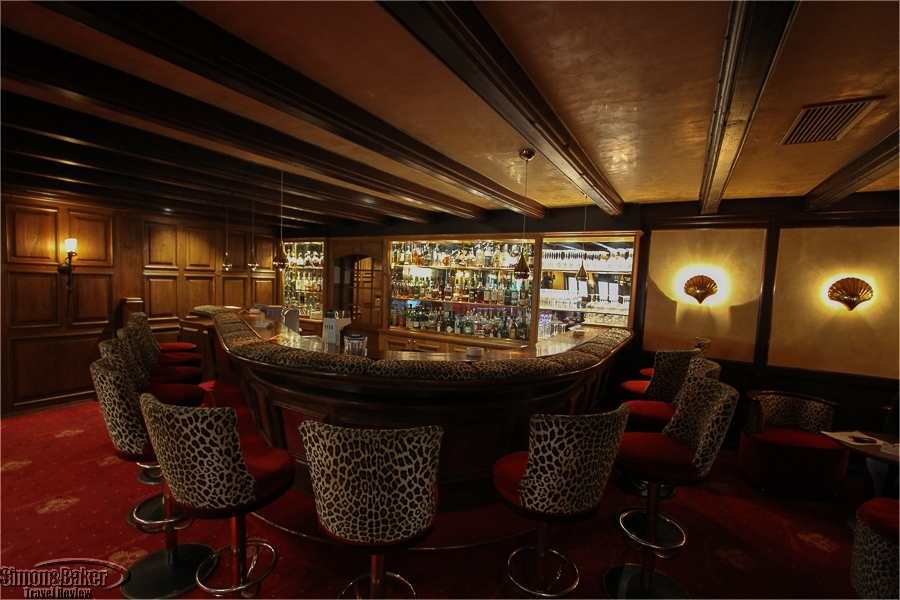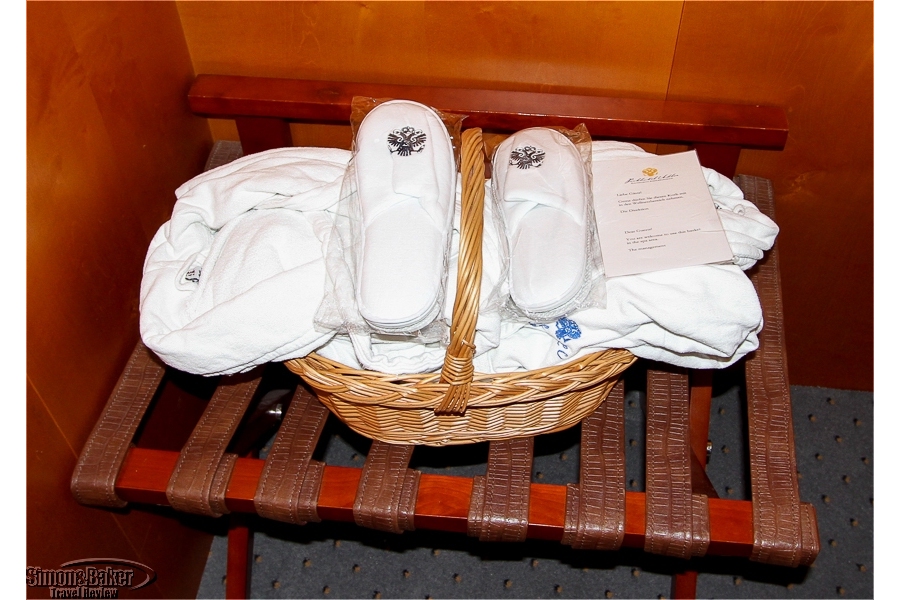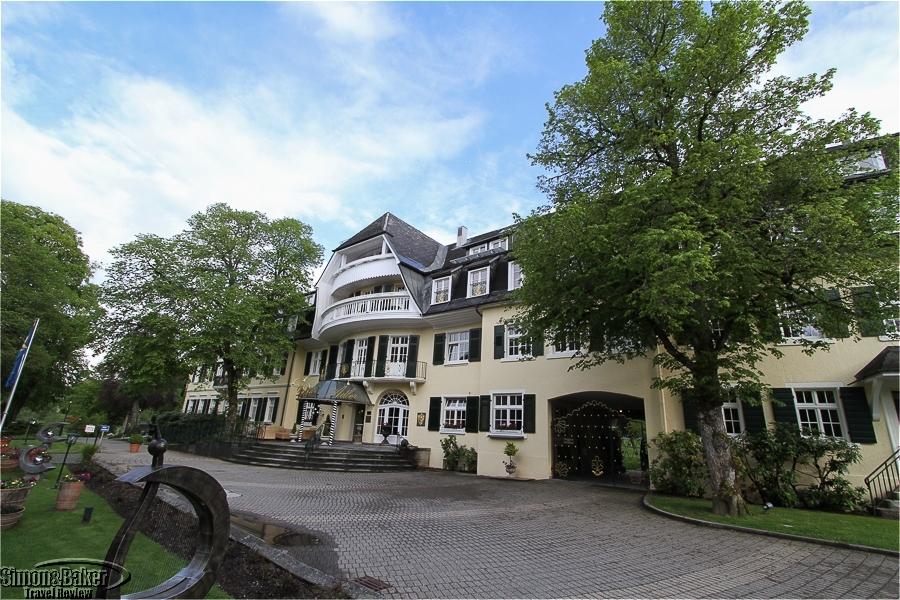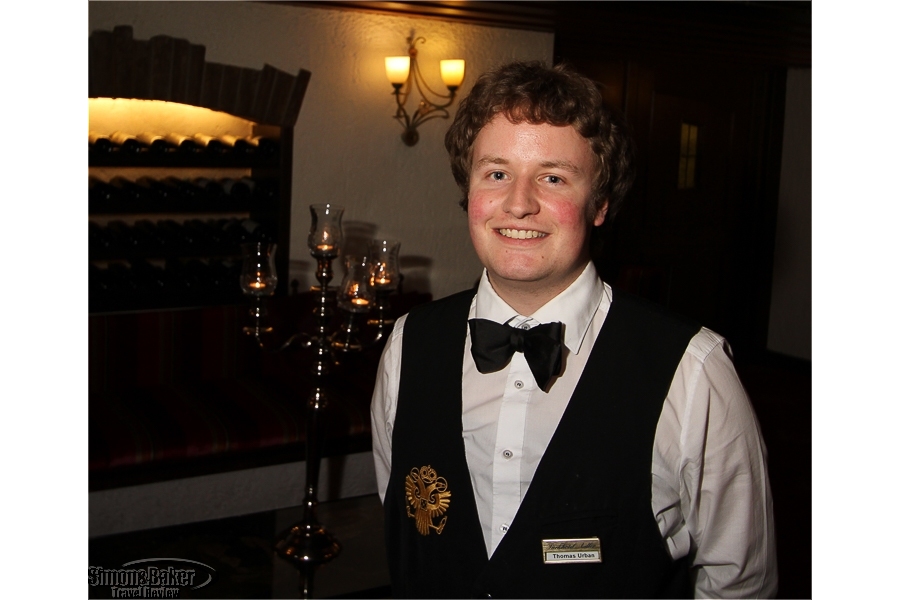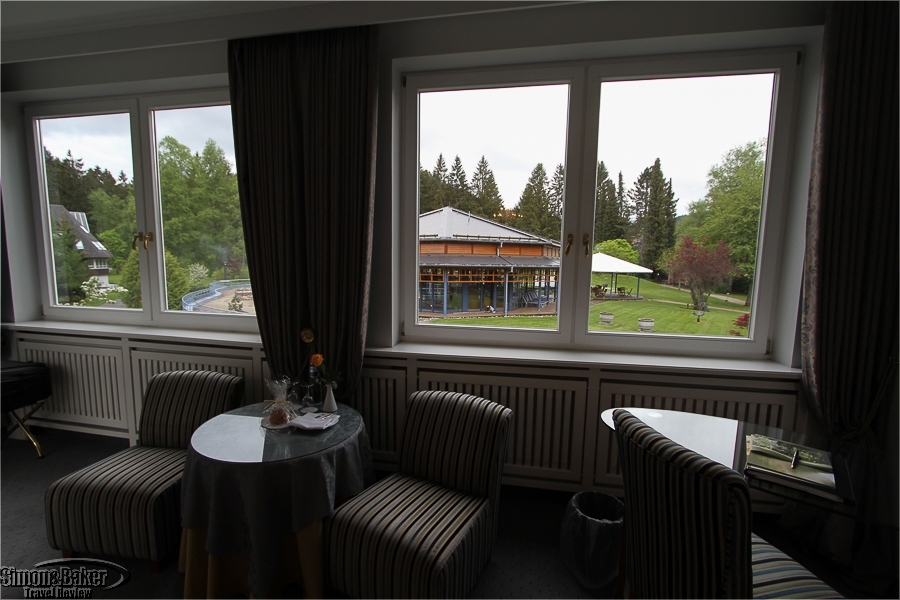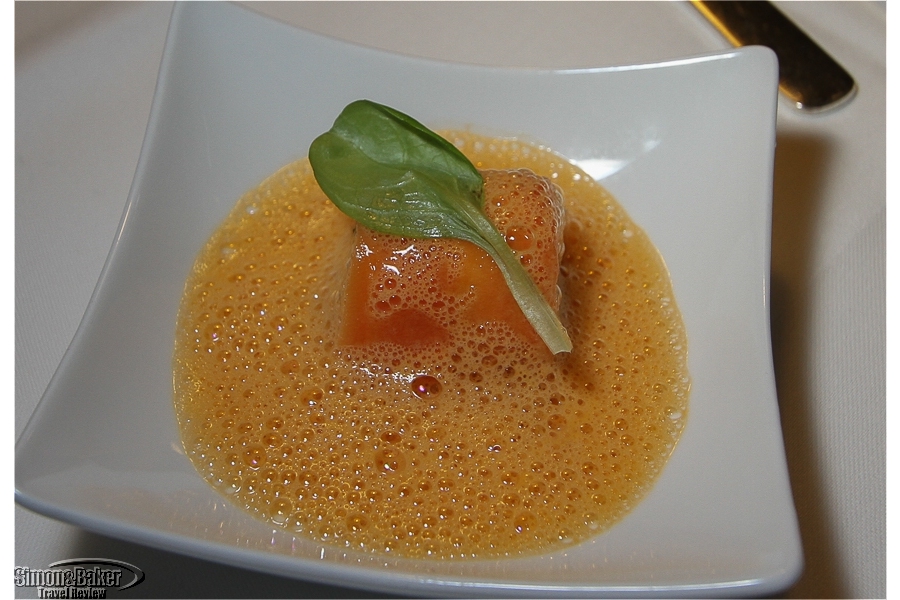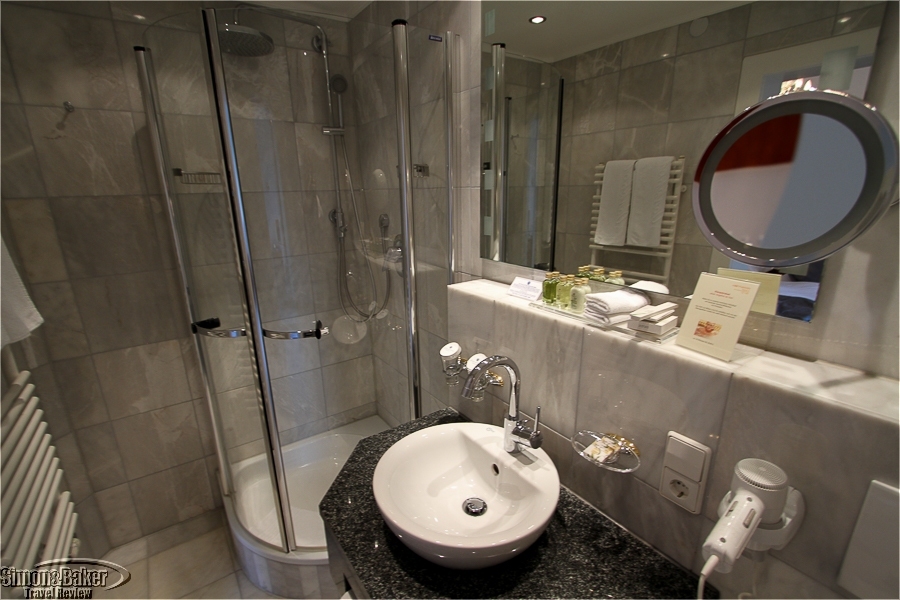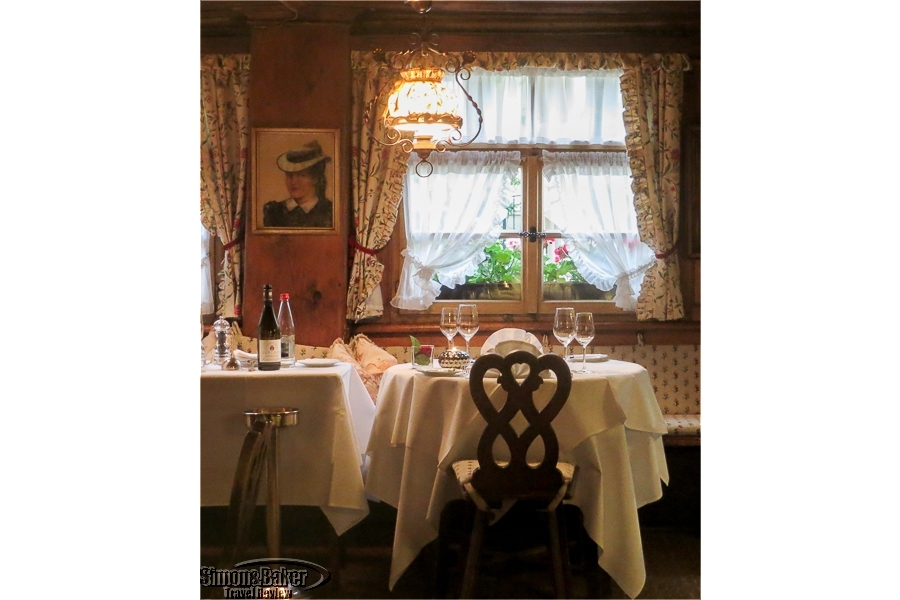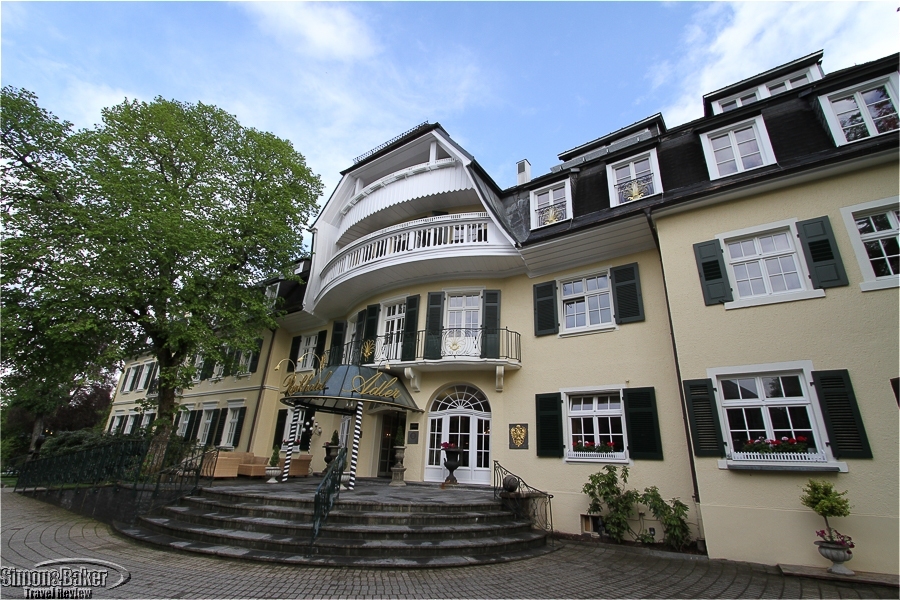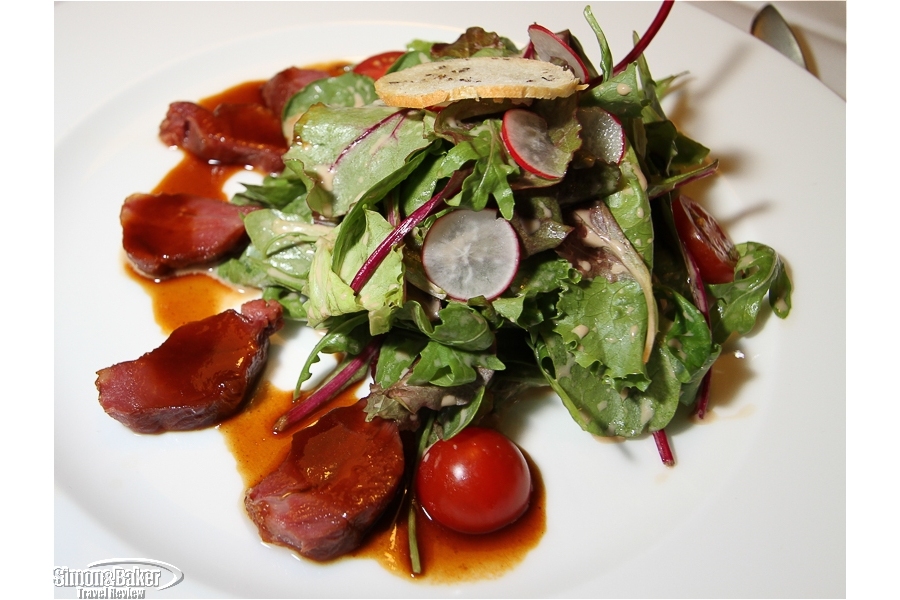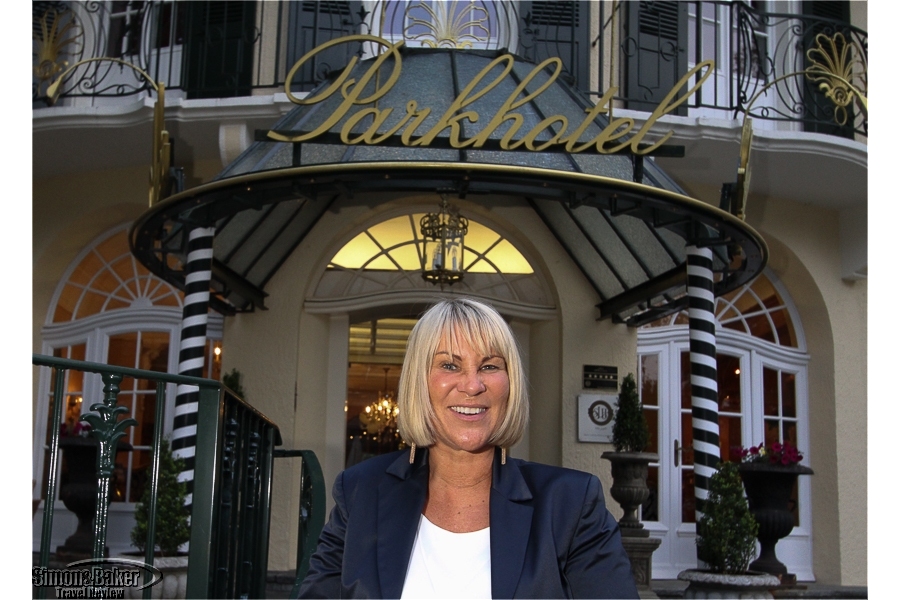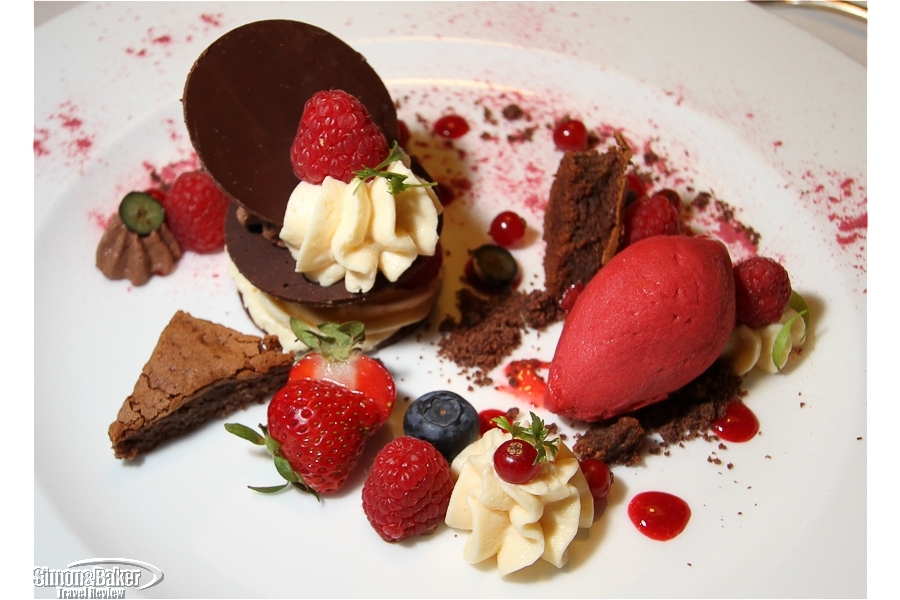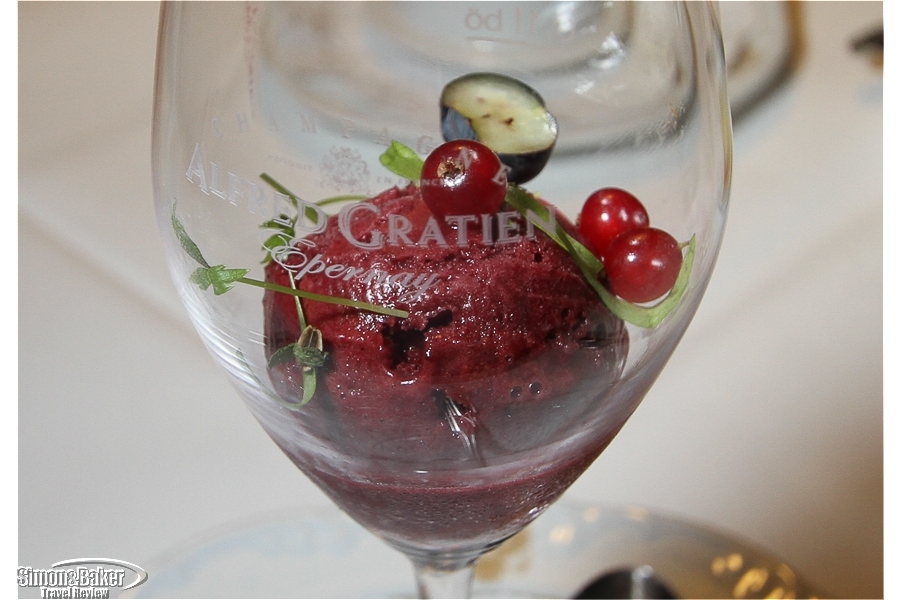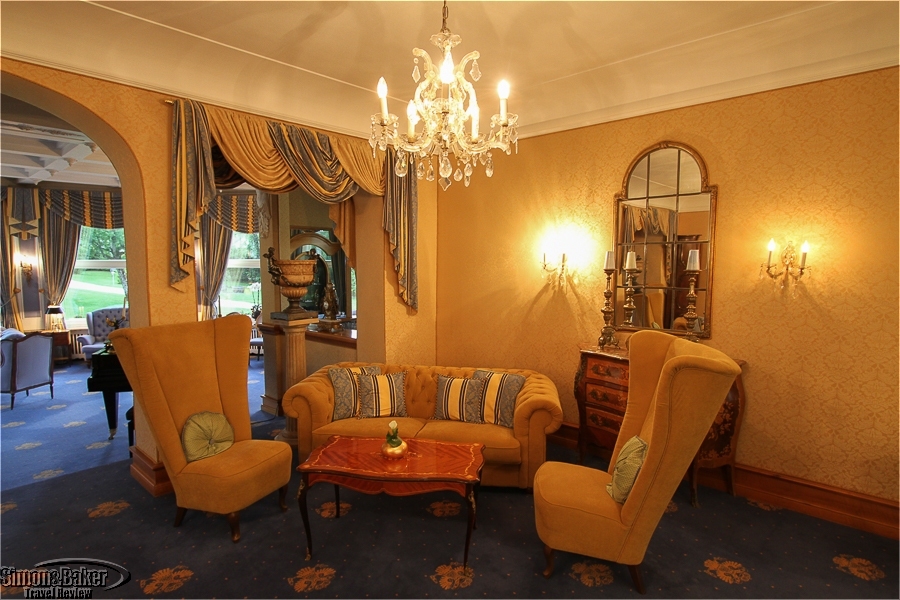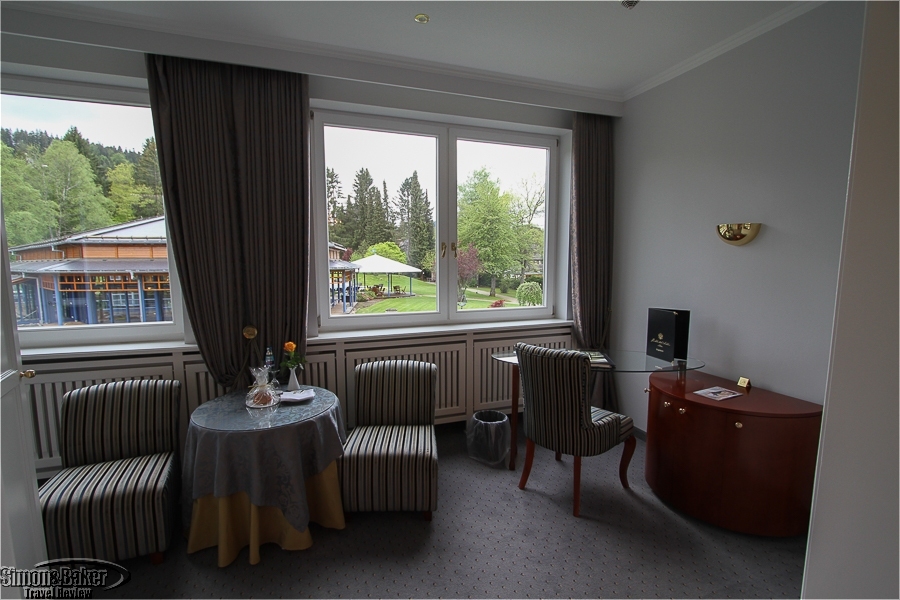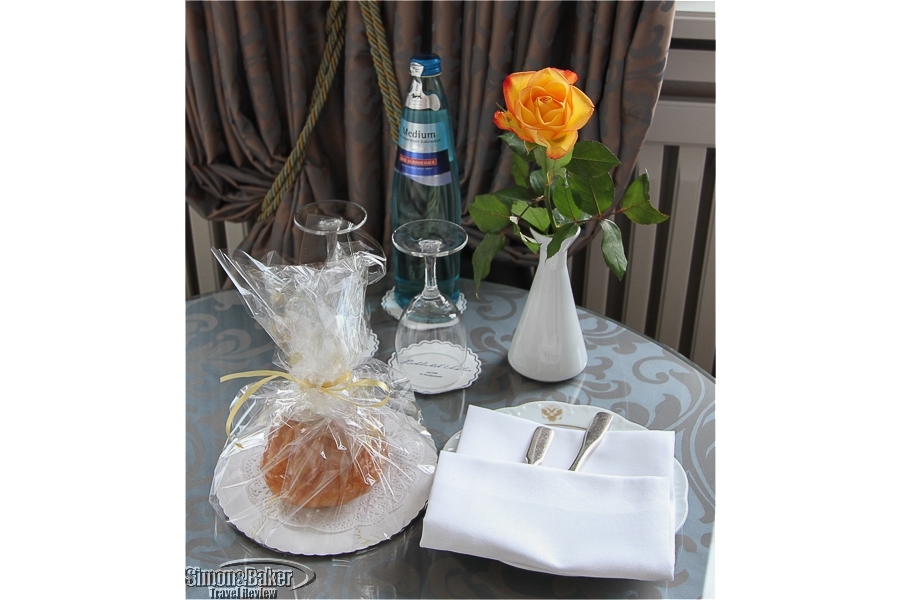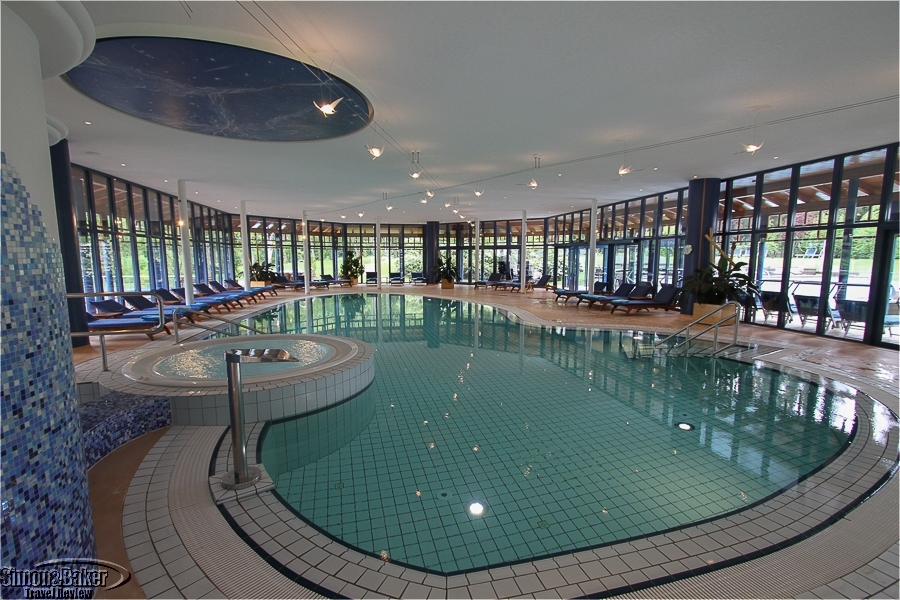 I liked our modern and quiet rooms, the hotel's private park, its luxury amenities, off street parking, and facilities, and would recommend it to friends planning a visit to Hinzerzarten.
Overall Impression
A personal touch was in evidence from the moment we arrived at reception at the Five Star Parkhotel Adler in the Black Forest Highlands of Germany. I had not realized how far back its history went until Katja Newman, a vivacious tall woman and the current manager and owner, shared with us that the hotel had been in the same family for 16 generations. Her young son was next in line to inherit the property, she explained as we sat in the hotel lounge listening to live music. From a historic perspective the hotel's main claim to fame was that Marie Antoinette, the future queen of France, stopped or spent the night there while en route from Austria to France on her way to her new life.
It rained on and off during almost our entire two night stay there, forcing us to spend more time onsite than we had planned. It was a shame because we had to cancel our outdoor excursions and were unable to explore the hotel park or the village of Hinterzarten. On the other hand, if we had to be indoors the Parkhotel Adler was a good place. Three of its four buildings were interconnected, allowing us easy access from the main building to its two restaurants in one building and the spa and fitness area in the other. Plus some of the staff spoke English. I liked our modern and quiet rooms, the hotel's private park, its luxury amenities, off street parking, and facilities, and would recommend it to friends planning a visit to Hinzerzarten.
Children
Yes
Class of Accommodation Five Star hotel
Connectivity There was complimentary high speed WiFi in the room and common areas.
General Manager Katja Newman
Handicapped Access No, due to the architecture of the historical buildings
Length of Stay Two nights
Location It was 27 kilometers from Freiburg, Germany, about 300 kilometer from Frankfurt, Germany, and 120 kilometers from Zurich, Switzerland. The Zurich airport was the nearest convenient international airport we found, although there was heavy rush hour traffic and construction between Zurich and Hinterzarten, which delayed our arrival from our original estimated time.
Managed Hochschwarzwald Hotelbetriebs GmbH
Owned Families of Klaus Trescher and Katja Newman
Pets Allowed Dogs were welcome with advance booking and only in rooms in the main building. Except for the restaurant Wirtshus and Café Diva, pets were not allowed in public areas. Dogs were required to wear leashes when walked, while walking through the park or other areas of the hotel. The property charged guests a 20 euro supplement per night per dog. No other pets were permitted.
Size The three acre property had 56 guestrooms in four buildings and employed between 85 and 90 staff, depending on the season. The hotel owned an adjacent four acre private park with a spa and pool facility as well as an events venue and a playground for children.
Year Opened-Renovated The property, established in 1446, had been in the family for 16 generations. In 2011, the most recent renovation of the rooms and suites took place. In 2013, an outdoor pool was built, and in 2015 the property expanded its informal restaurant Wirtshus by 40 seats.
Lobby and Common Areas
Building One, a historic Black Forest style structure established in 1639, had seven rooms in the second level, two restaurants on the ground level, the hotel bar, the breakfast pavilion, and the French Rooms for events of up to 110. Building Two, the Belle Epoque Main Building, was opened in 1910. It housed the front desk and lobby as well as 49 rooms and suites, including special Family Suites and the Presidential Suite. Building Three was home to the 1,500 square meter Spa Pavillon. Building Four housed Diva, a Vienna style coffee shop with a sunny terrace and views of little Adler Lake. The first three buildings were interconnected underground.
The décor was a mix of high-end materials, modern accessories and antique furniture designed to offer a "cosy and feel good atmosphere" reflective of its 570 years of history. The luminous breakfast pavilion had a Tromp l´oeil style ceiling fresco, Building One had low ceilings and an antique style interior.
Bathroom From the bedroom a sliding frosted glass door led to the bathroom. Gray marble tiles covered the floor and walls from floor to ceiling. The commode took up the right corner. A ceramic sink atop a black stone base was next followed by a small glass enclosed shower with handheld and rain shower heads. There was a heated towel rack on the wall facing the shower.
Rooms
I stayed in Room 108, 33 square meters in size, with a wide view of the pool area, spa building and gardens through expansive windows. The view was the most salient feature of the room. My travel partner was assigned the 37 square meter Room 321 with a view of the building porte cochere entrance and a small balcony. They were both new looking Classic Double Rooms in excellent repair. They had high ceilings, wall to wall carpeting, pretty and comfortable furnishings and modern bathrooms. Lighting was provided by a chandelier, wall lamps, and reading lights mounted on the headboard.
Room 108 was on the first floor near the end of the hallway. It had an electronic key on the door and double doors at the entrance. It was decorated in cool shades of blue, gray and green. Two twin beds next to each other and set against a tall wood cushioned headboard were sandwiched between matching wood night tables. The room telephone was on one night table. There was a Philips radio alarm clock and iPod dock on the other night table. A Grundig flatscreen television hung on the wall across from the beds. A rectangular narrow living space faced the oversize windows. It was furnished with a glass topped table and cloth armchair on the corner and matching twin armless chairs with a glass topped round table between them in the middle. The end of the space was taken up by a closet with double doors painted white. The closet offered ample shelf and hanging space as well as an electronic safe. Room 321 had similar furnishings and layout.
Food and Restaurants
Bernhard König, chef de cuisine, emphasized "creative and seasonal dishes." He had been at the hotel since 2007. During our stay, we had dinner once at each of the two restaurants, and breakfast twice.
The Marie Antoinette restaurant was in a small historic dining room with low wood ceilings. At dinner, there was a lamp with a shade hanging over our white tablecloth covered table with silverware and a single red rose in a square vase. We sat on armless wood benches with cushions next to a ceramic tile covered stove heater. Soft music played in the background. We were the only non German speaking guests in the dining room. Although the menu was in German with the staff's assistance we ordered dinner. From our table, we could see the entire dining room and the garden beyond it through the windows. We ordered from a set three course menu. My travel partner had the Vitello with tomato, capers and lemon, Roast beef from the Black Forest Nature Park, and Peach and vanilla dessert. I ordered the Salad variation with pork cheeks, the Sturgeon filet with green asparagus, and the Chocolate raspberry dessert. At the conclusion on the meal, Thomas, our server, invited us to pick a chocolate bite from a selection of: strawberry, praline, yogurt, coconut, and dark chocolate.
The breakfast buffet included cereal, fruit, deli meats, cheeses, juices, hot beverages, chafing dish selections, bread selection, honeycomb, jams, and eggs.
Amenities
There were individual size (35 milliliter) plastic bottles of house brand shampoo, body lotion, shower gel, two individual size soap bars, professional style nail file, shower cap, vanity kit (cotton swaps and cotton make-up remover pads), sewing kit, shoe horn, and nightly turn down praline chocolate. There were also branded cotton bathrobes and slippers as well as a wicker basket with spa amenities. In the breakfast room, there were several complimentary German newspapers. On arrival, there was a complimentary small iced pound cake and a bottle of sparkling water in each room.
Facilities There were two restaurants, Marie Antoinette for fine dining and Wirtshus for informal local cuisine; Leo Lounge, the hotel bar with live music at night; event rooms; Café Diva with a terrace; spa in the private park, and an indoor and outdoor playground for children.
Fitness Center and Spa The hotel had a 1,500 square meter spa and a fitness center with 10 Life Fitness machines. The Wellness Area and Hoffmann Beauté & Physiotherapie were in the same building, although they were managed separately. According to our room folders, the Wellness Area was open from 10 a.m. to 9 p.m. and the spa was open from 10 a.m. to 7 p.m. Outside those hours visits were available by appointment only. The building housed Beauty Center, hairdresser, indoor swimming pool, heated outdoor pool, showers, outdoor Jacuzzi, workout room, indoor and outdoor relaxation areas, three saunas and solarium. Access was possible directly from the guestroom level underground and via a stair case from the ground floor so that when it was raining visitors would not get wet or exposed to the cold.
Pool The hotel had a 16 meter by 9 meter indoor pool, and 6.5 meter by 16 meter outdoor pool. Both had a maximum depth of 1.2 meters.
Conference Facilities
The hotel had six conference rooms ranging from 35 to 140 square meters. They had wireless internet access (W-LAN).
Other The hotel was a partner in the Nachhaltiger Partnerbetrieb, which sought sustainable tourism development in the Upper Black Forest Region.
Cleanliness
Very good
Date of Review June 2016
Reviewers
Article by Elena del Valle
Photos by Gary Cox
Service Our rooms were serviced twice daily. Staff we encountered were friendly and helpful.
Would You Stay There Again? Yes
Contact Information
Address:

Parkhotel Adler
Adlerplatz 3
79856 Hinterzarten
Germany

Phone:

+49 7652 127 0
Fax +49 7652 127 717

Website:
Email: