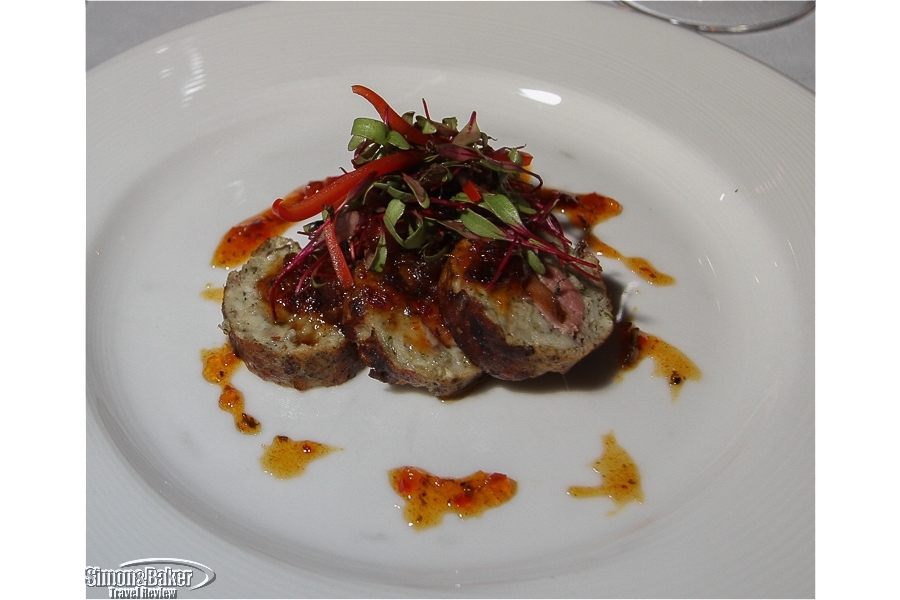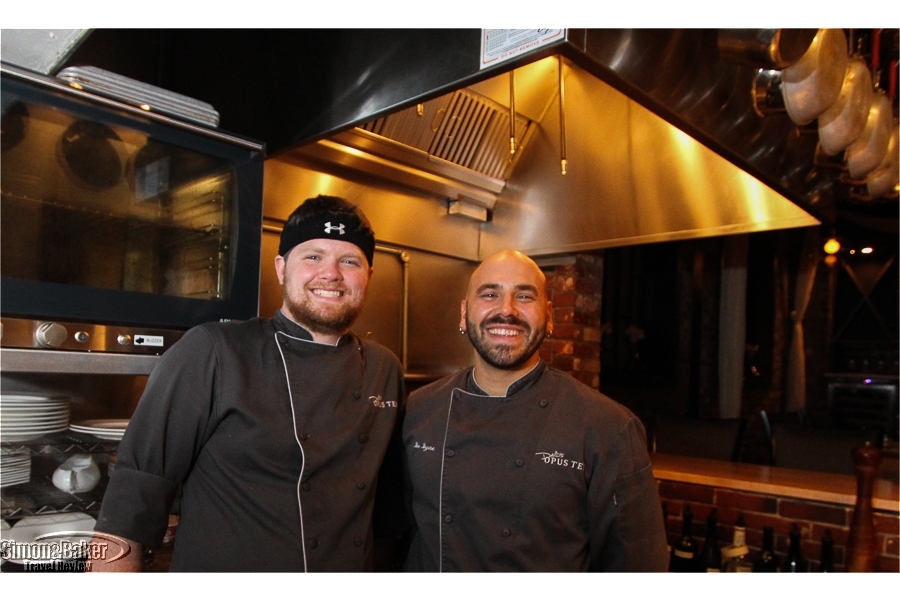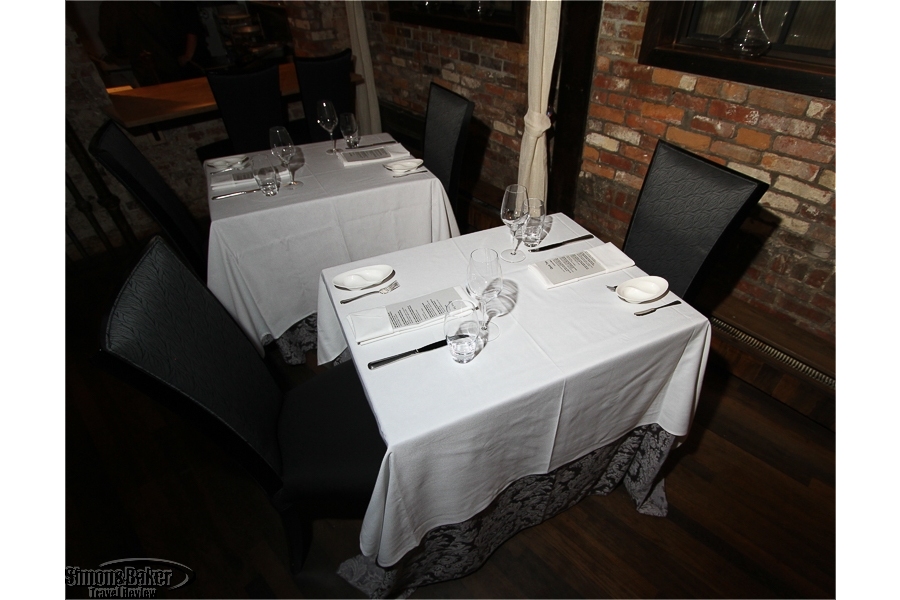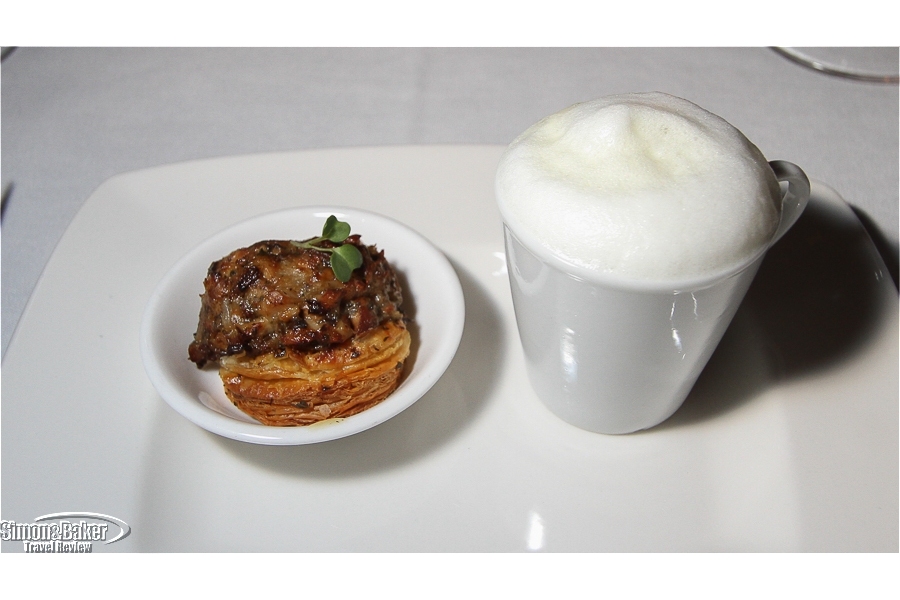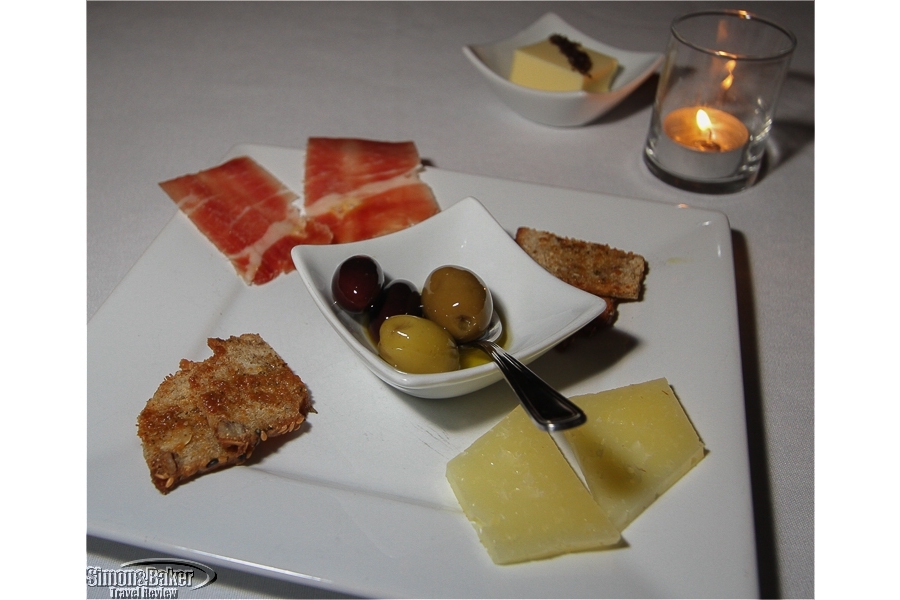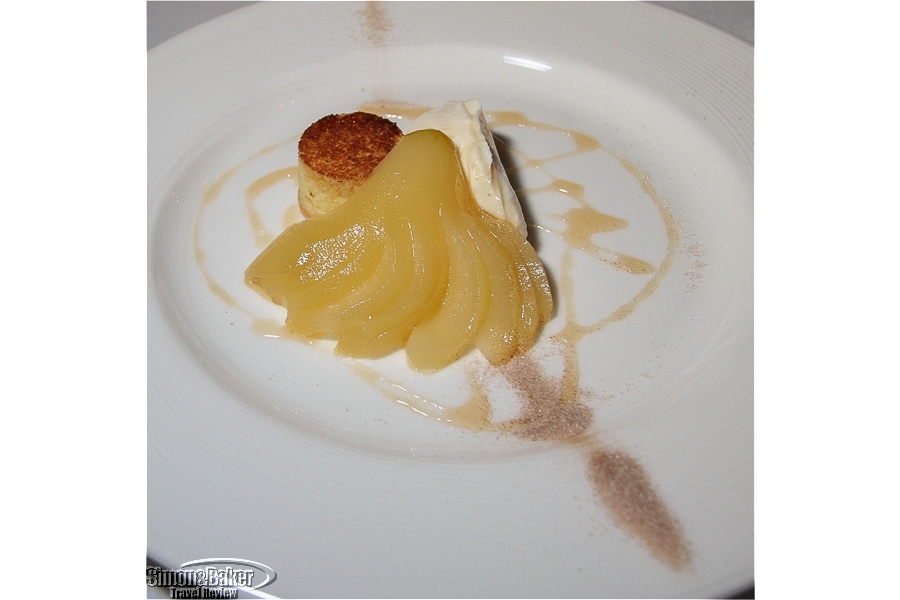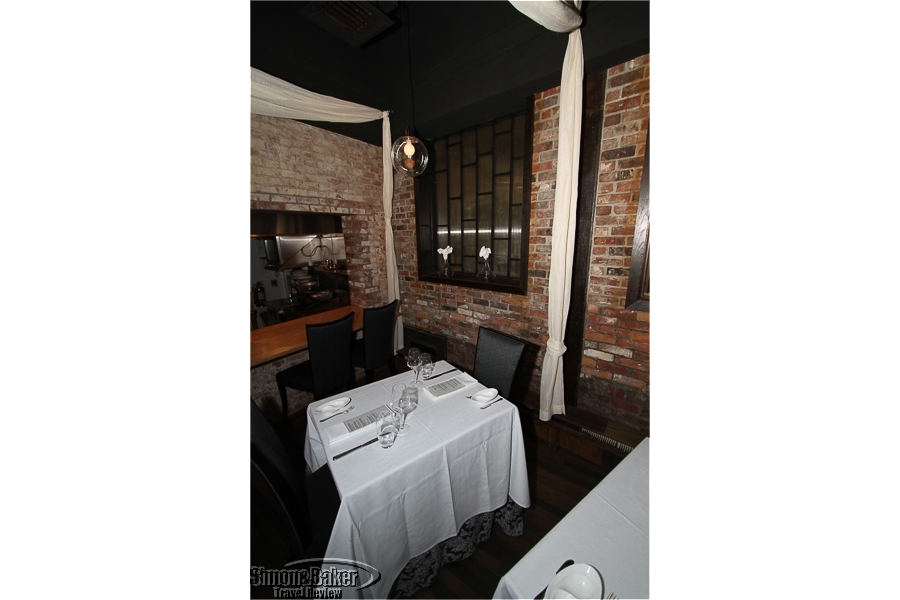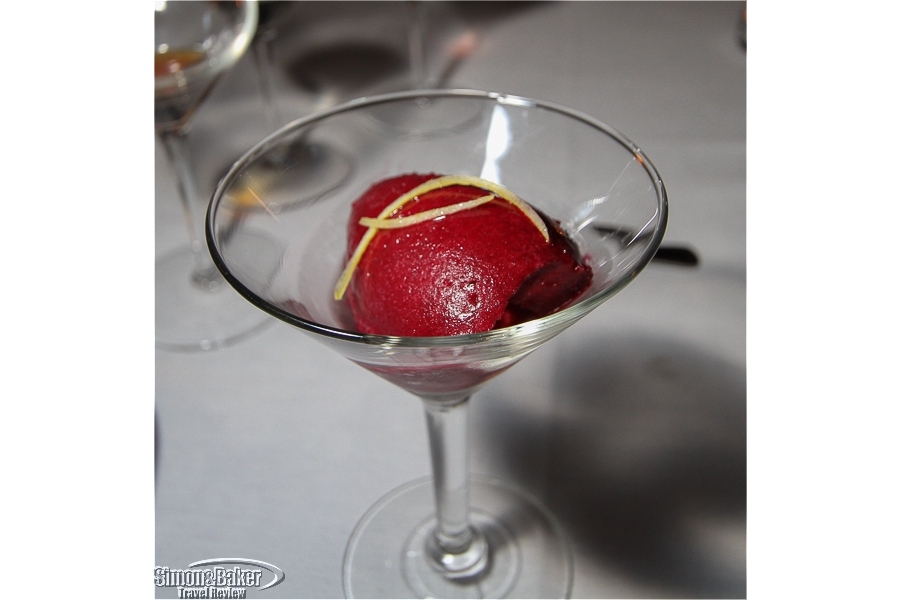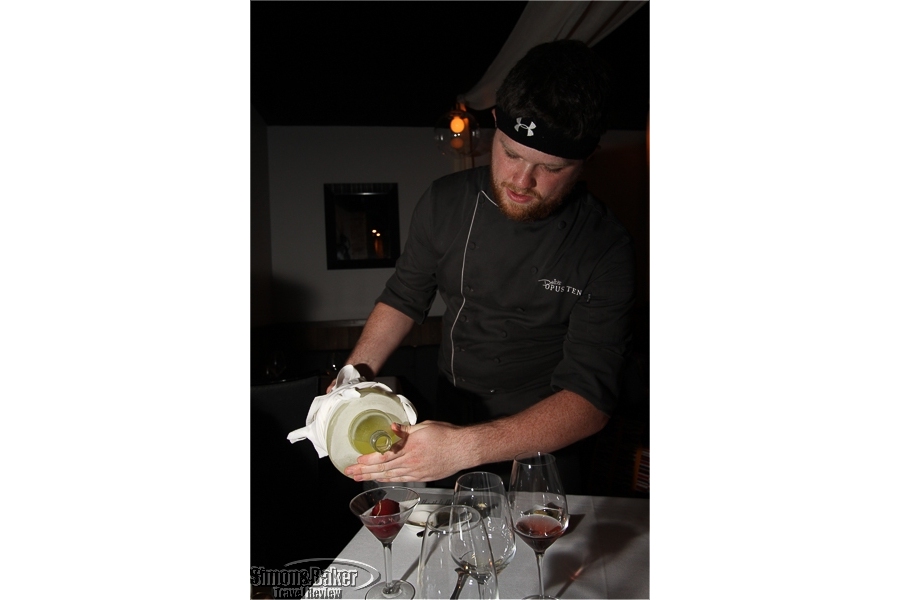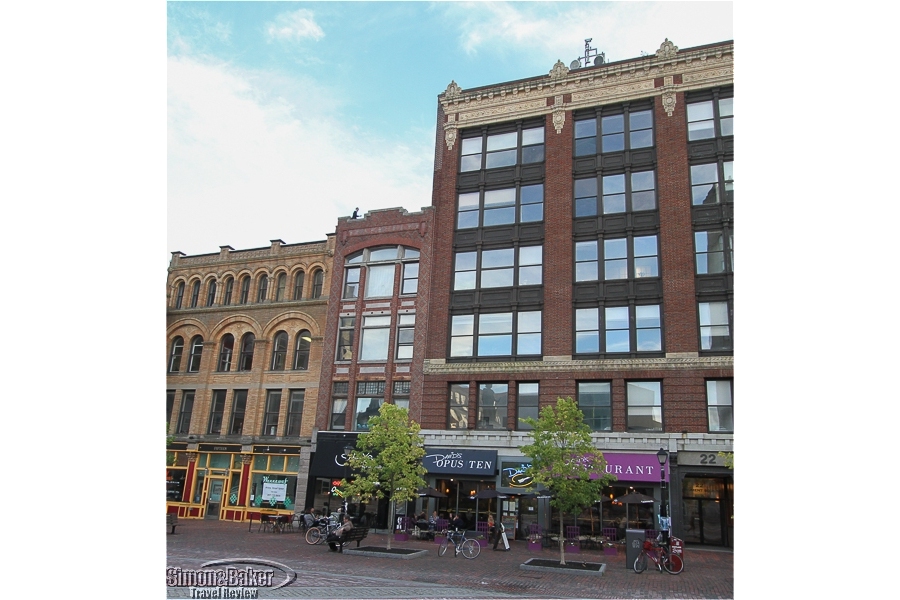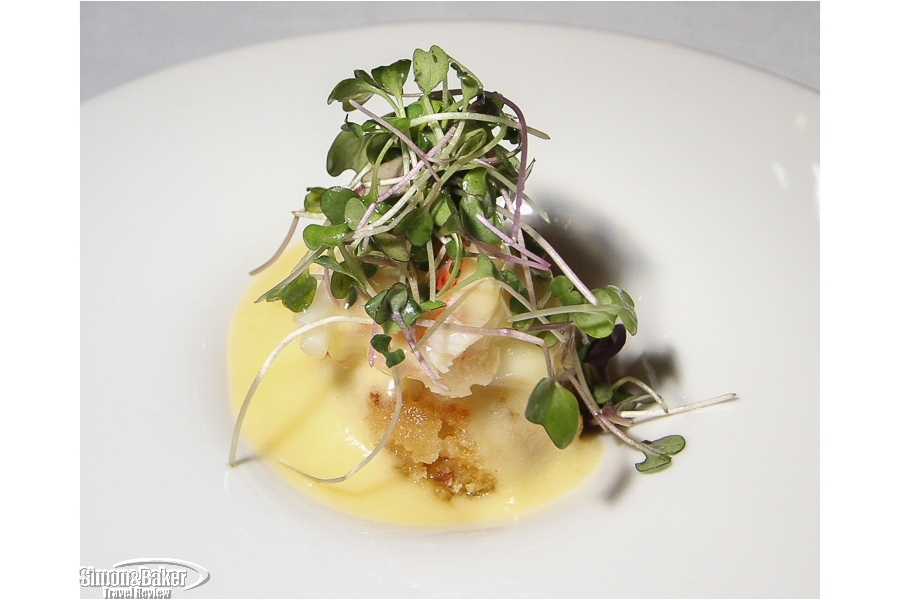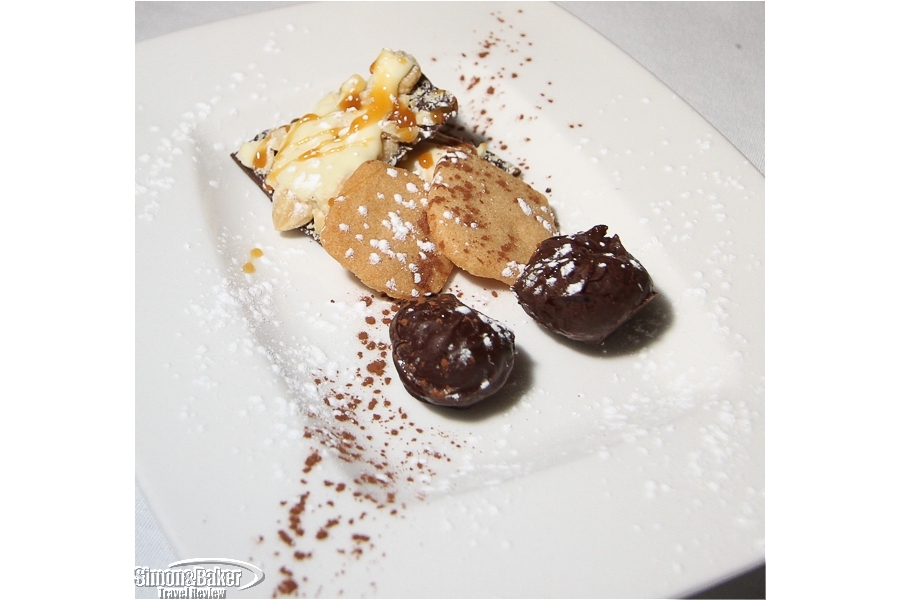 Our dining experience was rewarding and worth repeating.
Overall Impression
It wasn't until restauranteur David Turin opened nine restaurants that he founded the restaurant he had wanted to open for many years, his opus. That led to the restaurant's name. Although entering through David's Monument Square, the restaurant's larger sister eatery, was a bit jarring, dinner at this restaurant within a restaurant was the most upscale dining experience we had in Portland, Maine.
There were two multi course set menus to choose from, Carnivore and Vegetarian, inspired by local seasonal foods, and two wine pairings. We sampled the Carnivore Menu and both wine pairing options. It was well prepared, had an appetizing presentation, and was thoughtfully paired with the wines. Someone clearly had fun creating a menu and finding select wines to match the meal.
The 18 seat restaurant was dimly lit and cozy without sacrificing privacy. We appreciated the many extra touches such as the yummy Big Smokey Apple aperitif drink, serrano ham, aged manchego, house seasoned warm olives, elderwood smoked salt atop Danish butter, and house made breads with sunflower seeds, cranberries, garlic and flaxseeds. Staff members, from our server to the service director, were friendly and welcoming, knowledgeable about their menu and guest oriented. Our dining experience was rewarding and worth repeating.
About The Chef De Cuisine
Bo Byrne was formerly chef de cuisine at David's 388. He and the executive chef created the menu and cooked together at David's Opus Ten. The day we were there Matt Cadell prepared our meal.
About The Executive Chef David Turin was chef and owner of David's Restaurants in Maine: David's Monument Square and David's Opus Ten in Portland, David's 388 in South Portland, and David's KPT in Kennebunkport. Opus Ten was his tenth restaurant in 30 years as a restaurateur.
According to promotional materials, he believed "that often more is less." He followed a classic culinary philosophy centered on execution and simplicity. He strived to present dishes at his restaurants in which "a plate is not complete until nothing else can be removed from it without harming the intent and integrity of its preparation."
The Maine Restaurant Association named him Maine 2012 Chef of the Year. On October 21, 2014 his Opus Ten staff presented a dinner at the James Beard House in New York City.
Chef De Cuisine Bo Byrne
Executive Chef David Turin
Handicapped Access Yes, there was access through the front door. The restaurant staff need to know in advance if guests had special needs in order to set a table below the two steps that led up into the main part of the dining room.
Location Within David's Monument Square, a large restaurant on Monument Square in the heart of Portland, Maine.
Opened-Renovated November 2012
Owner David Turin
Service Director And Sommelier David Muise
Size The restaurant occupied 600 square feet including the kitchen and could accommodate 18 guests, including two seats at the chef's counter. Seven staff, including chefs Turin and Byrne, worked at the restaurant.
Type Of Restaurant Fine dining contemporary cuisine with wine pairings
DÉCor-Ambiance The restaurant, located in the back of David's Monument Square restaurant, had slightly raised wood floors, partial brick walls, white walls, small mirrors and dim lighting. The noise level was much lower than at its sister restaurant. The kitchen, on the left at the entrance, was open on two sides. There was a two seat chef's counter. From where we sat we could see the chef at work. There were tables on both sides of the restaurant and in the back, where we were seated, facing the entrance. A single hallway included service space where staff prepared appetizers. The serrano ham was at a carving stand near the entrance. We sat on black armless chairs. Our table had a tablecloth and there were decorative white curtain accents.
Cellars Wine And Alcoholic Beverage Selection
The restaurant's main wine focus was on pairings. There were two levels of five wine pairings each for $35 and $55.
Special Menus David's Opus 10 featured fixed price carnivore and vegetarian mutiple course menus for $60 with optional wine pairings of $35 and $55.
Meal
Following the staff's recommendation we began with aperitif drinks, a Rare Wine Company Charleston Madeira Sercial which while perfectly lovely couldn't hold a candle to the memorable Big Smokey Apple made with Lapsang souchong Chinese tea. It was so good I would go out of my way to have one again the next time I visit Portland, which is saying something since I seldom order mixed drinks.
There were four house made breads on offer: peasant wheat rolls, croissant, salt sticks, and rosemary and olive, served hot. There was elderwood smoked salt atop Danish butter as well as Italian olive oil, balsamic vinegar and thyme sprigs to go with our bread selection. To further whet our appetite there was serrano ham, aged Manchego cheese, and house seasoned warm olives.
We had the Carnivore Menu: Porcini, morel and Madeira cream shooter, which made us think of comfort food, and exotic mushroom gratin made with fresh locally foraged mushrooms, fresh oregano and thyme and dried Italian parsley, and hard cheese shavings atop a puff pastry. It was slightly tart with bold flavors. Next there was a rich Butter poached lobster, chanterelle and butternut risotto cake, and citrus truffle micro greens served with a truffle and chives vinaigrette dressing; a Blueberry, lemon, thyme sorbet and frozen limoncello served in an ice container was cold, tart and with green flavors; Chicken and magret duck boudin and curry and date gastrique with strong and sweet micro greens on top; and perfectly prepared and seasoned with mint and a hint of black pepper rare Roasted lamb saddle, griddled and braised leg, intense lamb jus with sweets, beets and bacon hash with a strong and sweet bacon flavor and kale braise. The meal ended with: a lightly sweet Poached pear reminiscent of strudel, griddled pound cake with sweet ricotta and white pear vincotta; and Grand Marnier truffles which had a crunchy exterior and gooey center, chocolate nut bark and polvorones.
We sampled both wine pairings. The first pairing consisted of: 2013 Strauss, Rose of Zweigelt, Styria from Austria with a pomegranate nose and a fluttery summer flavor; 2012 Adras, Godello, Ribeira Sacra from Spain had a nice nose; 2009 Prieler, Blaufrankisch Ried Johannshohe from Austria; 2008 Gordon Brother, Cabernet Sauvignon from Washington State; and a fragrant 2011 Michele Chiarlo, Moscato d'Asti "Nivole" from Italy with a light sparkle.
The second more expensive pairing had: 2013 Sinskey, Rose of Pinot Noir, Los Carnero, Napa in California; a Girardin, Meursault Puligny-Montrachet, Burgundy from France was smooth with a well rounded nose; 2012 Alvaro Palacios, Priorat, Les Terrasses VV, from Spain; 2004 Anakota Cabernet Sauvignon, Napa in California; and 2006 Argyros, Vinsanto Mezzo, Santorini, from Greece with an alluring nose.
Other When we arrived a few minutes early for dinner the host at David's Monument Square intercepted us before we could reach David's Opus Ten in the back. Explaining it was too early to even catch a glimpse of the dining room for a photo she invited us to the David's Monument Square bar. The loud noise and strong food smells were so off putting we chose to walk outside instead. Once inside David's Opus Ten the ambiance was as intimate and service oriented as we had hoped.
Date Of Review
September 2014
Number Of Visits One
Reviewers Article by Elena del Valle
Photos by Gary Cox
Service Our staff were knowledgeable and attentive. Our hostess was Shelly Oakes. She and David Muise did a stellar job.
Would You Dine Eat There Again-Recommend It? Yes
Contact Information
Address:
22 Monument Square
Portland, Maine 04101
Phone:
Website:
Email: