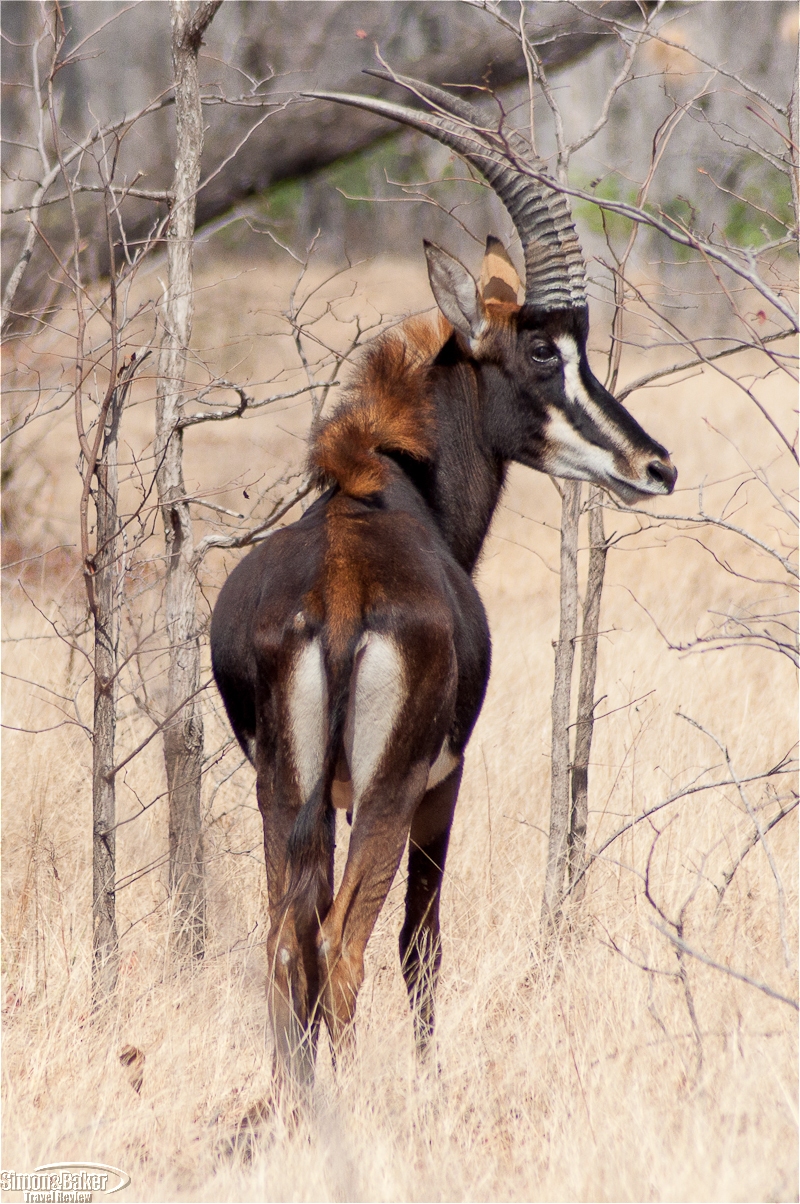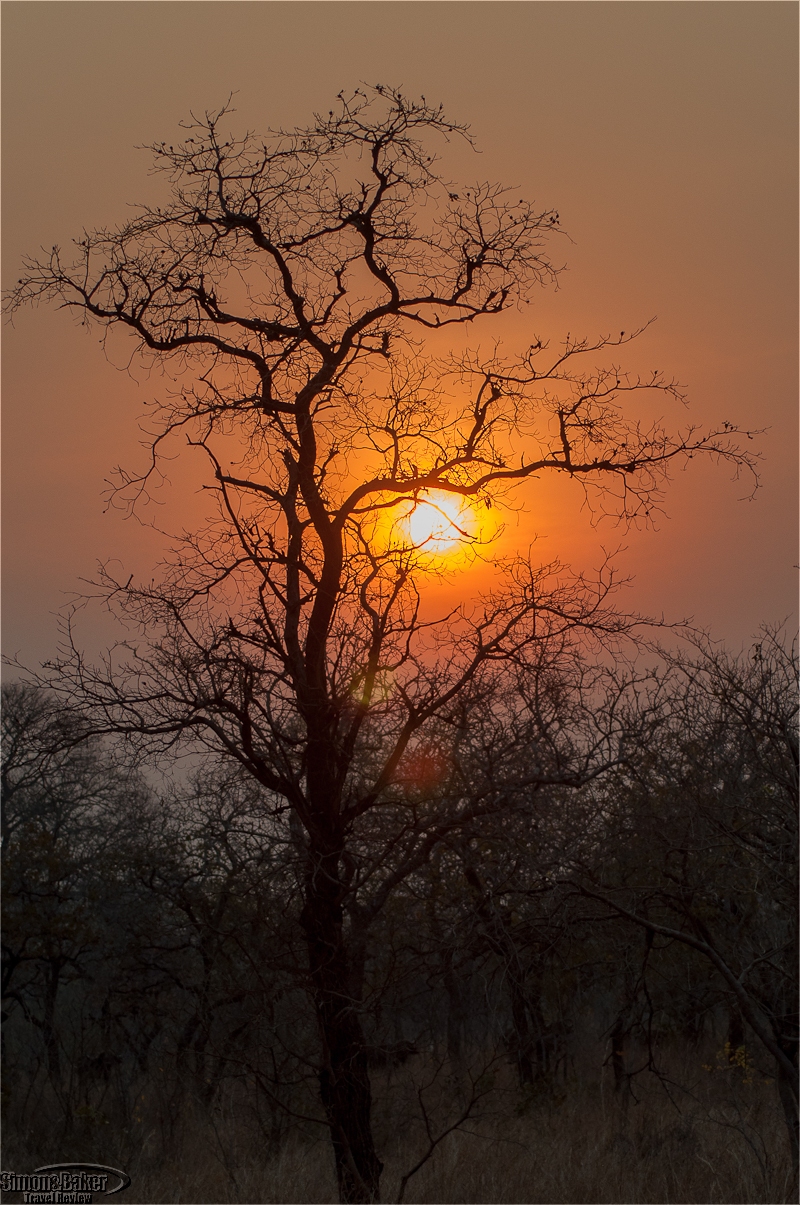 And my pleasure while discovering the remote destination was greatly enhanced by the knowledge that my visit was in a small way contributing to the development of responsible tourism, and through it to the conservation efforts of Malawi as a whole.
Overall Impression
The Majete Wildlife Reserve in southern Malawi was a rare game viewing destination as yet mostly undiscovered by tourists. Originally proclaimed a protected area in 1955, the 70,000 hectare (270 square mile) swath of Africa's Great Rift Valley in the lower Shire River had suffered such extensive poaching in the 1980s and 1990s that it had been all but written off as a wildlife reserve. In 2003, African Parks, an international nonprofit organization committed to the rehabilitation of Africa's national parks took over the management of Majete. They have since methodically restored the park's bio diversity and reintroduced over 2,500 animals including rare and endangered species. With the recent reintroduction of lions and leopards, Majete became the only Big Five park in the country. Nestled within a 7,000 hectare (27 square mile) private concession with exclusive tourism rights in one the most spectacular areas of the reserve, Mkulumadzi achieved a perfect balance of idyllic seclusion and first class accommodations in the repopulated wilderness area.
I reached the lodge, located at the confluence of the Shire and Mkulumadzi Rivers, via an impressively engineered 88 meter (290 foot) long suspension footbridge over the Mkulumadzi River, a walk that always made me feel like an adventurer of old. Stretched along a half kilometer of scenic riverbank dotted with giant leadwood and marula trees, the main lodge and guestrooms were open fronted to maximize the dramatic river views. Beyond its spectacular setting Mkulumadzi was also remarkable for successfully translating its responsible tourism practices into a superb luxury travel experience. The entire property was designed to minimize its impact on the environment while offering high levels of creature comforts. Under vegetal roofs of endemic grass and succulents that helped offset the structures footprint and regulate their interior temperature, the rooms all but disappeared within their natural surroundings. The entire facility was solar powered. Electricity was available around the clock in my room where I could enjoy modern conveniences including a ceiling fan, abundant hot water in the bathroom's elegant sunken bathtub and open air shower. There was even an innovative "evening breeze" high efficiency air conditioning unit that hung over the bed's canopy to contain cooling within the mosquito net area.
The staff was one of the greatest assets of Mkulumadzi. Recruited mainly from the local villages just outside the park, the members were trained on site with a focus that went beyond specific functions to receiving an overall understanding of the lodge's operation and opportunities for professional advancement. Their pride in being an integral part of the Mkulumadzi community was reflected the excellence of the service and cheerful, positive atmosphere I enjoyed throughout my stay. And the commitment of the management to responsible tourism extended beyond the property to on going community projects, such as developing local organic agriculture to supply the lodge's kitchen. There, Guy Kleynhans, a talented young South African chef, had created a healthful, refined international menu with a pan African accent, the like of which I have seldom enjoyed outside of sophisticated urban eateries.
My room was comfortable and the game viewing drives were rewarding. Overall, Mkulumadzi was an outstanding property in every way that mattered to me. While there I had a memorable African wilderness experience. And my pleasure while discovering the remote destination was greatly enhanced by the knowledge that my visit was in a small way contributing to the development of responsible tourism, and through it to the conservation efforts of Malawi as a whole.
Camp Manager
Chris and Emma Kilner.
Children Mkulumadzi welcomed children of all ages by prior arrangement. A dedicated game drive vehicle and guide were required. Due to the proximity to wild game, children under the age of 12 could not participate in walking safaris.
Class Of Accommodation Luxury safari lodge
Connectivity There was no Internet or cell phone service in the park. An emergency hot spot was available near the park's entrance.
Handicapped Access Motion impaired guests could be accommodated by prior arrangement on a case by case basis.
Length Of Stay Three nights
Location In the Majete Wildlife reserve in Southern Malawi, a two hour drive southwest from Blantyre airport.
Owned-Managed The property was part of the Robin Pope Safaris portfolio owned by Molecaten, a private Dutch family owned company. Cees Slager was chief executive officer of Molecaten. Ton de Rooy, a family member, was general manager for East Africa.
Size The property, situated within a 7,000 hectare (27 square mile) private concession, consisted of eight guestrooms that could accommodate a maximum of 16 people and employed a staff of 28, including four guides and four rangers. There were three game viewing vehicles and one motorboat for excursions on the Shire River.
Year Open-Renovated Mkulumadzi opened in July 2011.
Lobby And Common Areas
Under a soaring thatch roof, the sprawling main lodge had a contemporary décor in muted shades that mirrored the colors of the river and the dry season bush. The entrance foyer set the tone with a polished rocks and driftwood art installation set on an "area rug" of river stones. The rear of the lodge consisted of cream adobe walls, while the front opened onto terraces and decks that reached out toward the river. To the left of the entrance, the dining area's rectangular natural wood tables were surrounded by woven rattan armchairs. Against the rear wall, a tall dividing screen made of wooden poles concealed the entrance to the kitchen and served at a backdrop for the buffet table. In the center of the room a cross section of an ancient tree trunk, polished to a high gloss and evoking at first glance a striking room size modern sculpture of an antelope stood on a double pedestal. The dining room opened onto a deck where six tall lounge chairs made of fiberglass burnished to shades of bronze sat in pairs around a matching low coffee table. Against their backdrop of bush and riverbank scenery, they added a sculpture garden feel to the deck.
To the right of the entrance, between a small gift boutique and a half wall divider overlooking the lounge area, a corridor led to the public lavatories. In front of the divider, a long antique storage chest with wrought iron fittings held a collection of reading material on wilderness related topics. A grouping of rustic wooden candlesticks with pillar candles outlined the top of the divider. Two steps down led to the lounge and bar level. In the lounge, a classic rolled arm sofa and two matching wingchairs upholstered in cocoa brown cotton were arranged around a long tree trunk coffee table. At the far end of the lounge, four tall rattan chairs were lined in front of a bar topped with a thick, roughhewn slab of dark wood. The lounge and bar areas extended onto an open deck where a series of gray rattan barrel chairs with natural canvas cushions and pastel toss pillows could be arranged at will around small coffee tables. Beneath the deck, a large fire pit surrounded by a circle of dark gray canvas director chairs sat in a clearing by the riverbank.
Bathroom
The bathroom occupied the far side of the room. Along the interior wall, a polished concrete vanity with a thick mahogany top held two circular limestone basins. A large rectangular mirror in a wooden frame hung above it. Two contemporary pewter wall sconces provided lighting. Wall hung towel racks and rings in matching pewter held brown terry cloth bath and hand towels. An ample supply of facecloths and toiletries sat on the vanity. An oval sunken bathtub was set in the front corner of the room by a wrap around window wall with a stunning view of the confluence of the Shire and Mkulumadzi rivers. Within a privacy wall tiled in golden limestone mosaic the outside shower with its overhead rain showerhead shared the view. There was a separate water closet at the rear of the room.
Room My 70 square meter (755 square foot) room, Number One, had a large living space with an open façade and outdoors viewing deck overlooking the Shire River. Throughout the room, the floor was tan polished concrete and the walls were cream plaster. Natural canvas drapes and shades could be drawn across the open front of the room. The sleeping area was separated from the entrance foyer by a counter height pantry with a coffee and tea service, including jars of freshly baked granola bars and an under counter minibar. To the left of the entrance, the sitting area had a long builtin corner sofa with gray canvas cushions and a cappuccino colored velvet slipper armchair. Between them, a long tree trunk coffee table held an assortment of reading materials on African wilderness topics. A triptych of floral wall hangings in tones of gold and greens, and yellow toss pillows added a touch of color.
In the center of the room, a king size bed stood in front of a half wall with builtin metal reading lights that served as headboard and bedside tables. The entire sleeping area was swathed in snowy mosquito netting. A floor to ceiling natural canvas panel separated the bed from a storage unit that lined the rear wall. On the far side of the room, a bentwood armchair sat in front of a large wall hung shelf and mirror with an elaborate twig art frame that doubled as a writing desk and dressing table. A curved deck ran along the front of the room. With its two ecru canvas director chairs separated by a tree stump coffee table, it was an ideal place for armchair viewing of the abundant birdlife around the river. In addition to a ceiling fan, the room was equipped with an innovative "Evening Breeze" air conditioning unit suspended above the bed canopy. The unit, which worked entirely off of an electric battery storage system, was designed to cool the space within the mosquito net only.
Meals
A cold breakfast of freshly baked breads, yogurt, cut local fresh fruits, granola, assorted fruit juices, tea and coffee was served buffet style. There was also an English breakfast menu cooked to order. Lunch and dinner, consisting of a choice of two main courses and dessert for lunch and a three course dinner which also featured two main course choices, were plated. The Mkulumadzi kitchen was under the direction of Chef Guy Kleynhans, who created a simple yet refined international menu with a panAfrican accent.
In spite of the remote bush location Chef Kleynhans and the local staff that he personally mentored consistently dished meals where the freshest of ingredients were cooked to perfection and beautifully presented. An example was the beef schawarma platter served as a luncheon option: a generous mound of slivered beef surrounded by a variety of side dishes ranging from minty middle eastern style cucumber in yogurt dressing to spicy shredded beetroot salad and a stew of local chili peppers. Desserts were irresistible and featured international favorites with original touches such as chocolate tart on a tangy raspberry coulis, velvety smooth pane cotta on a bed of light butterscotch, and classic crème brulée enhanced by a towering web of delicately spun sugar.
Amenities
Room amenities included tissues, room and body insect repellent spray, emergency whistle, electronic safe,
kikois
(local thick cotton sarongs), terrycloth bathrobes and slippers, votive candles, a mini bar stocked with soft drinks and fresh milk for coffee and tea, assorted caffeinated and herbal tea bags, granulated coffee, homemade granola bars, a convenient basket to carry personal items around the lodge and a large golf umbrella.
Bathroom amenities included pump bottles of good quality eco friendly house brand shower gel, shampoo, body moisturizer and insect repellent cream, hand soap and a shower cap. Meals, soft drinks and house alcoholic beverages were included, as were daily game viewing activities and daily laundry service. Vintage wines and connoisseur spirits were available for an additional charge. I received a complimentary refillable aluminum water bottle.
Facilities Open space dining room, lounge and bar, gift shop and swimming pool.
Gift Shop A small gift shop was located near the main entrance of the lodge. It carried local crafts and a limited assortment of lodge branded safari accessories.
Pool The kidney shaped pool was nine meters (30 feet) long and four meters (12 feet) large at its widest. It was surrounded by a broad deck lined with eight wooden lounge chairs with thick gray canvas cushions separated by side tables and ecru canvas market umbrellas. Like all guest facilities at Mkulumadzi the entire pool area overlooked the river.
Activities
In addition to early morning and late afternoon game drives that routinely extended to about four hours each, I enjoyed game viewing from the common areas and my private deck. The game drives departed at about 6:30 a.m. and 4 p.m. Our guide carried a shotgun in the vehicle in case of an emergency. The property also offered boating safaris and birding trips on the Shire River, bush walks and hikes in the Majete Hills. Because the boat was undergoing repairs it was only available the final day of my visit when unseasonable inclement weather prevented us from going out.
The game viewing was consistently rewarding. I saw game and bird life during the drives such as my first ever (and repeated) sightings of sable antelopes and was able to get good close up shots of the unusual African hoopoe bird. Game drives took place in a late model open sided vehicle with three tiered rows of seats that could accommodate up to nine but was limited to maximum of a five guests. My guide, Samuel Chihana, was a 14 year veteran of several parks throughout Malawi. He was knowledgeable and attentive, striving to ensure that I experienced the best that the Majete fauna and flora had to offer.
Game I sighted included Cape buffalo, crocodile, eland, elephant, hippo, impala, kudu, Lichtenstein's hartebeest, reedbuck, black rhino, sable antelope (my first sighting ever), waterbuck and zebra.
Birds included African fish eagle, harrier hawk, hoopoe and palm swift, lilac-breasted roller, malachite, pied and giant kingfisher, water thick knee, green backed heron, little and swallow tailed bee eater, bateleur eagle, palm nut vulture, African darter, ground, yellow billed and gray hornbill and Egyptian geese.
Other
The lodge ran on solar power supplemented by a Silent Pack diesel generator that provided back up on cloudy days. Electricity was available around the clock. There were several outlets in my room, conveniently fitted with universal adapters to accommodate North American, European and South African plugs.
A borehole supplied the water for the property. It was filtered and tested on a regular basis, and was suitable for drinking and oral hygiene. However, bottled water was also available on demand for guests who preferred it. In addition to the ongoing effort to develop local organic agriculture, there was also a kitchen garden of vegetable and herbs on the property.
Cleanliness
Excellent
Date Of Visit October 2013
Reviewers Article and photographs by Josette King
Service My room was serviced twice daily. Every member of the staff with whom I came in contact was friendly and efficient. Property managers Chris and Emma were exceptionally charming and attentive.
Would You Return? Yes
Contact Information
Address:
P.O. Box 30722
Lilongwe 3
Malawi
Phone:
+265 (0) 179 4491
+265 (0) 179 5483
Website:
Email: