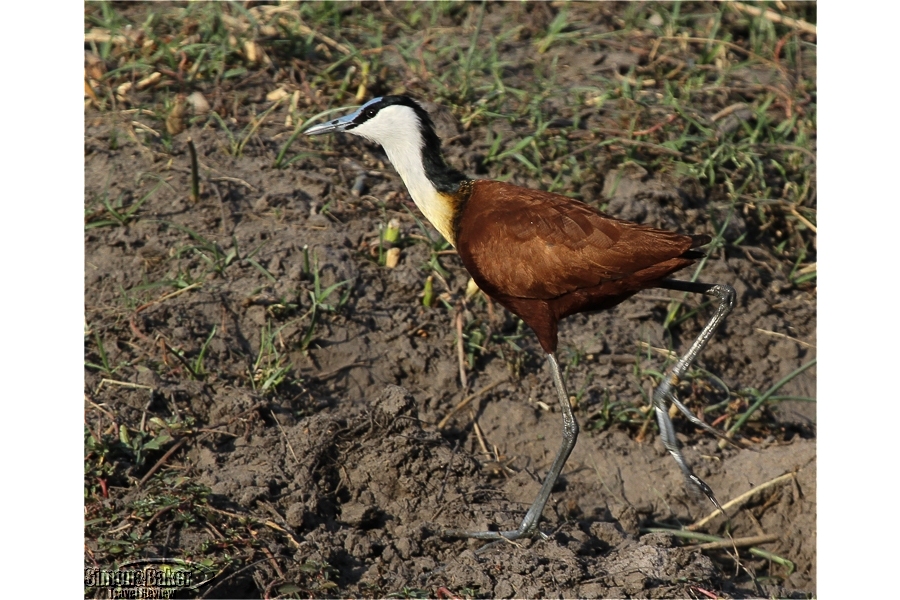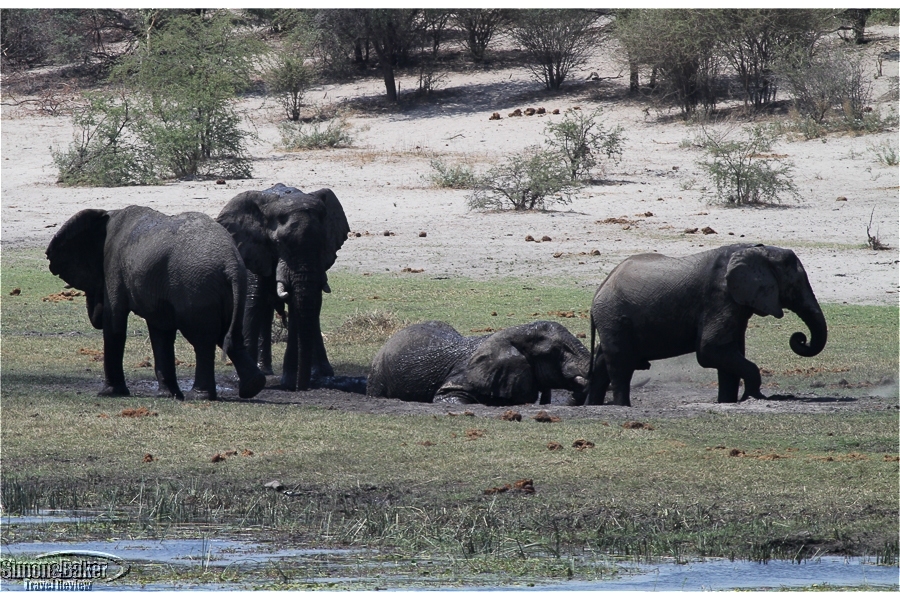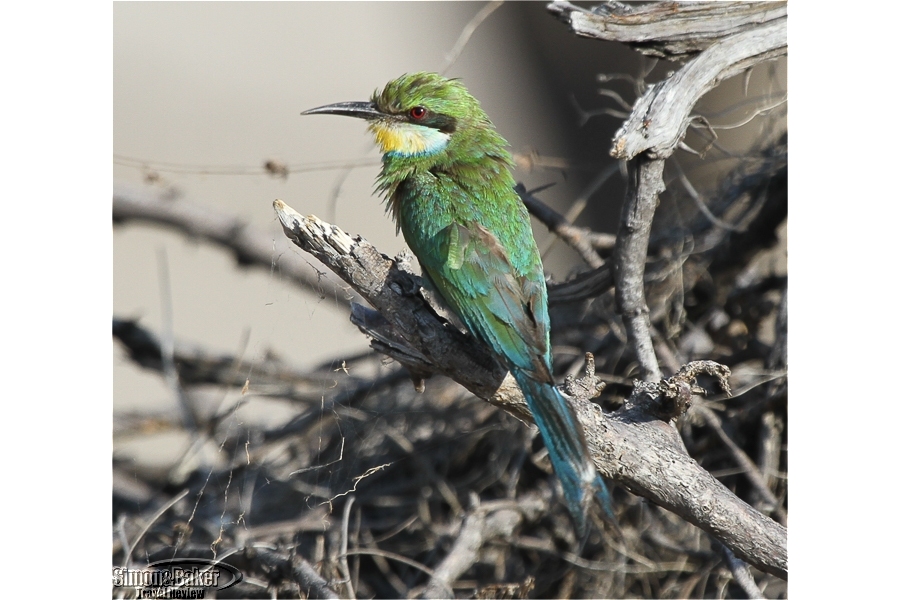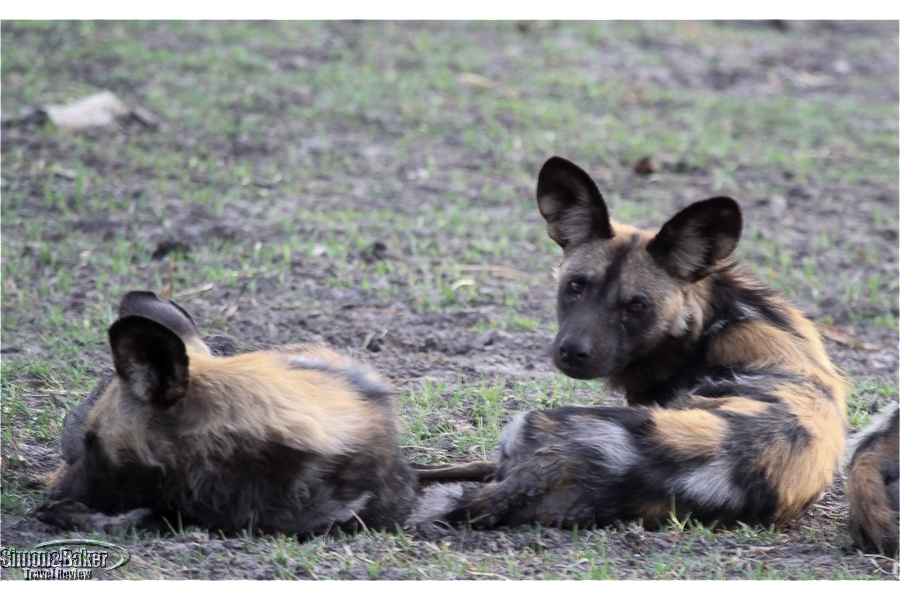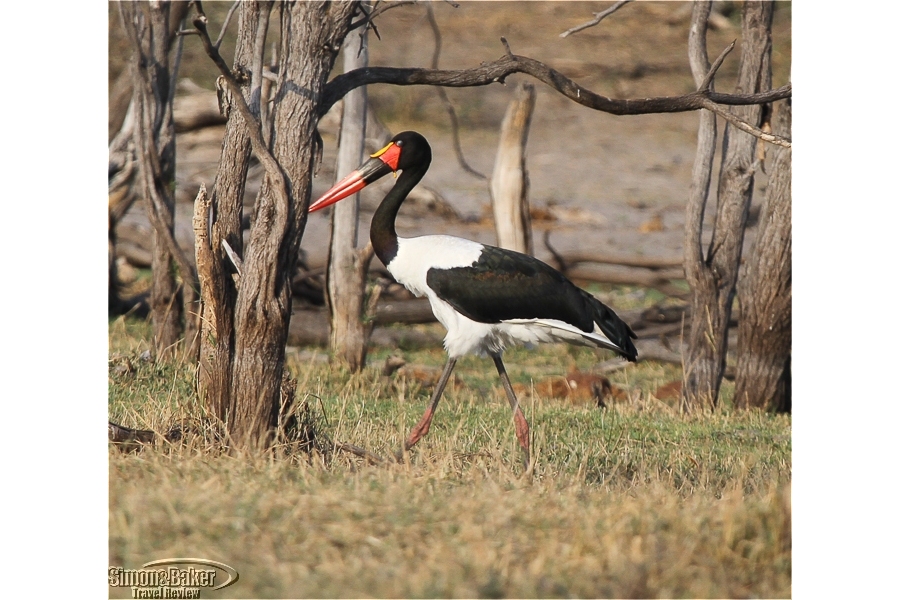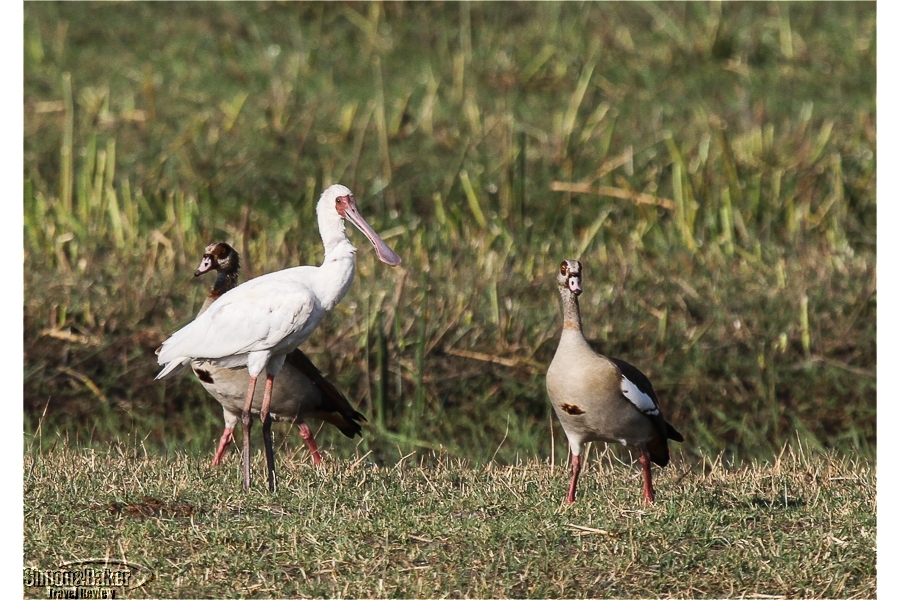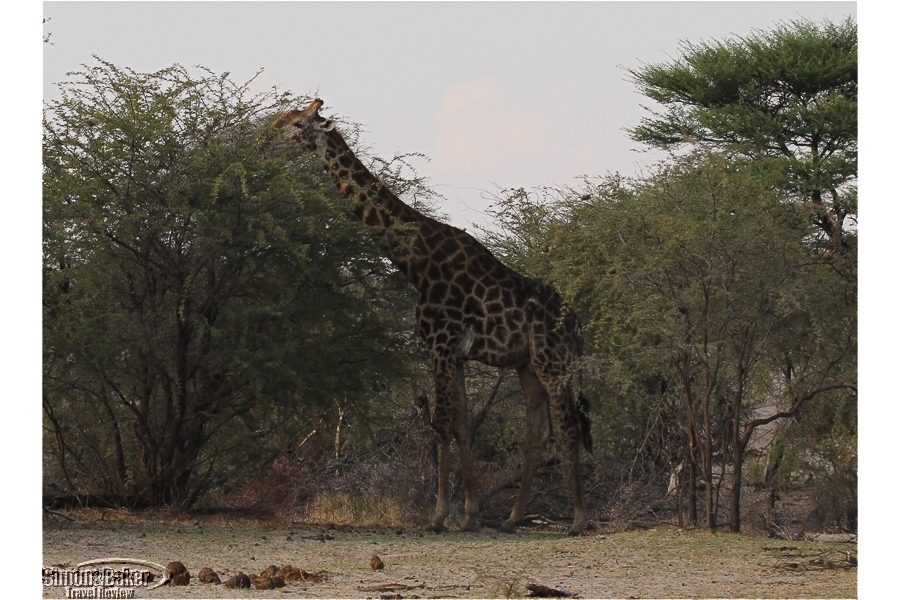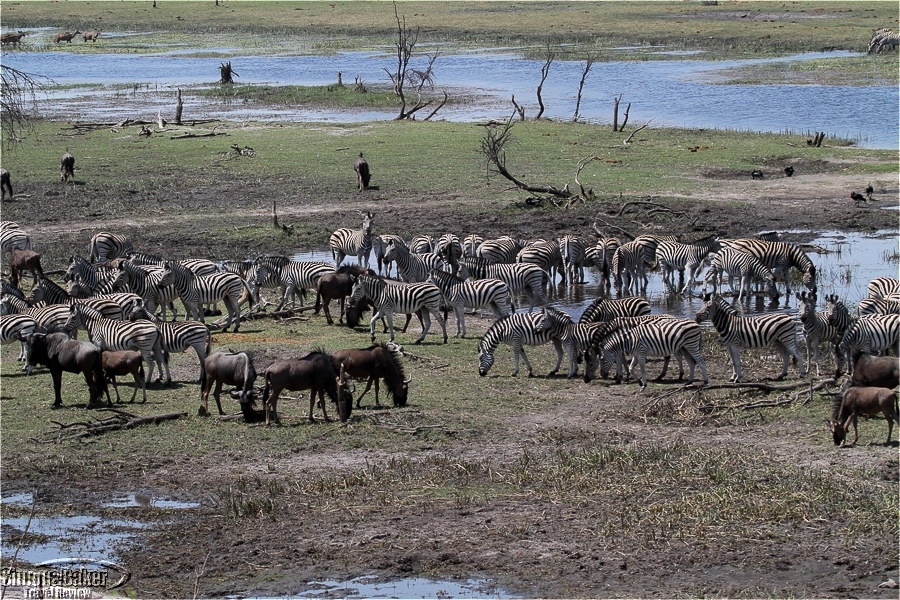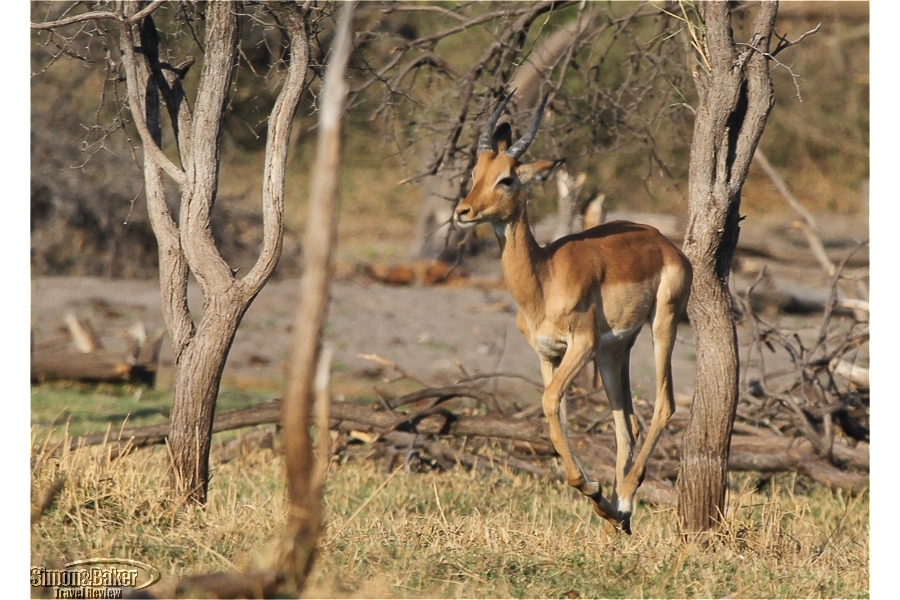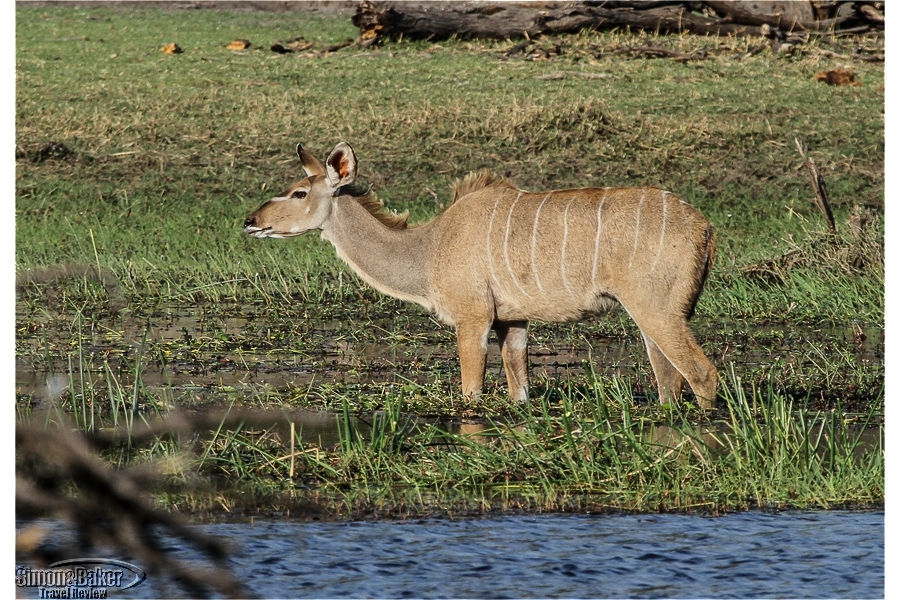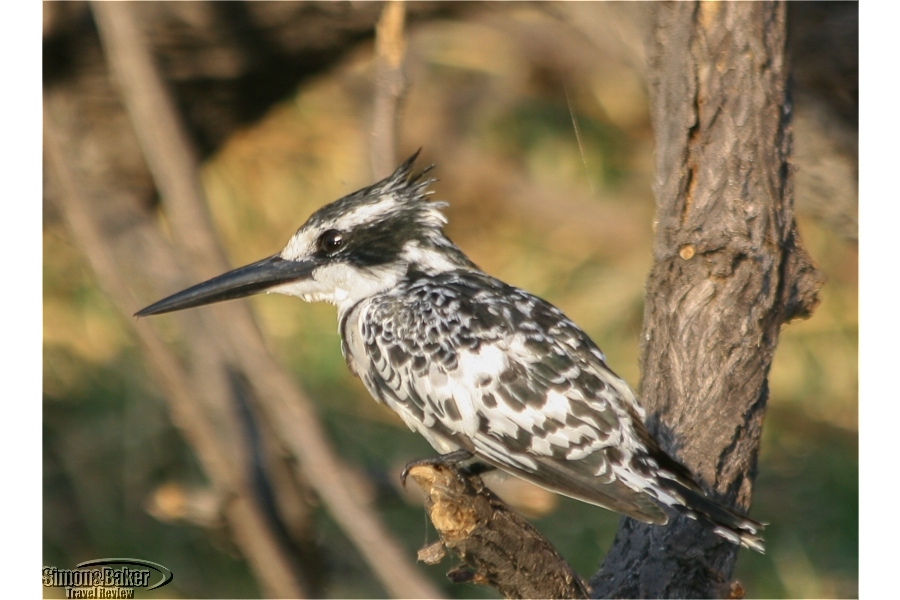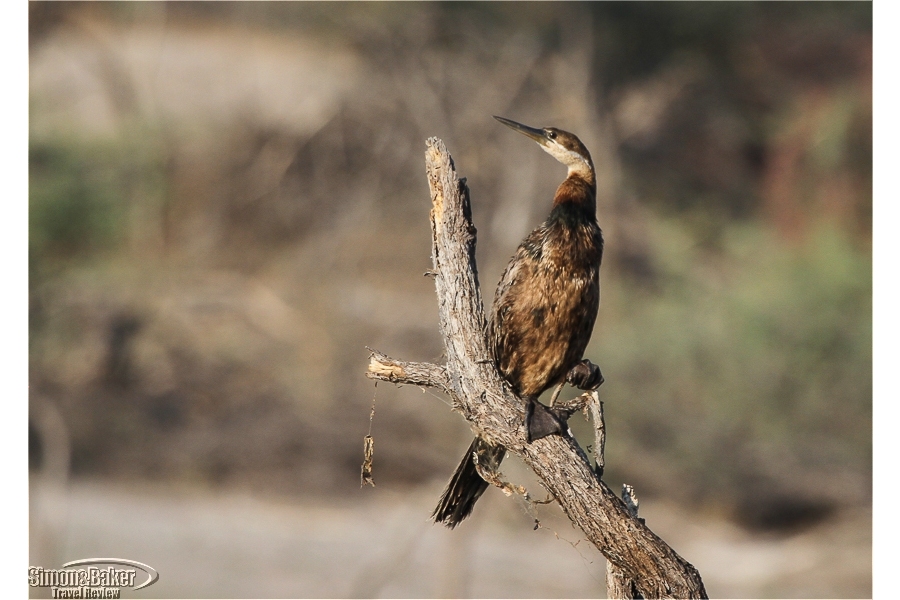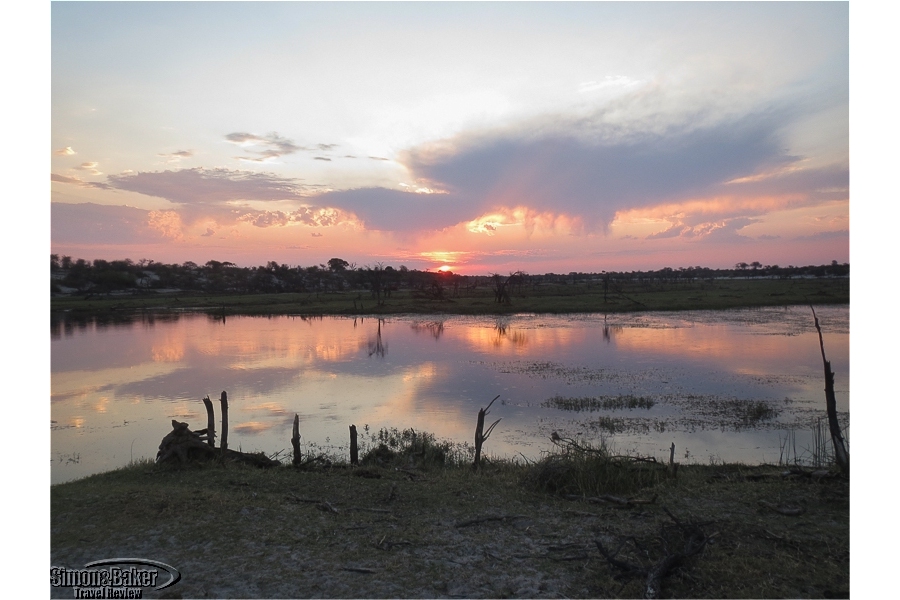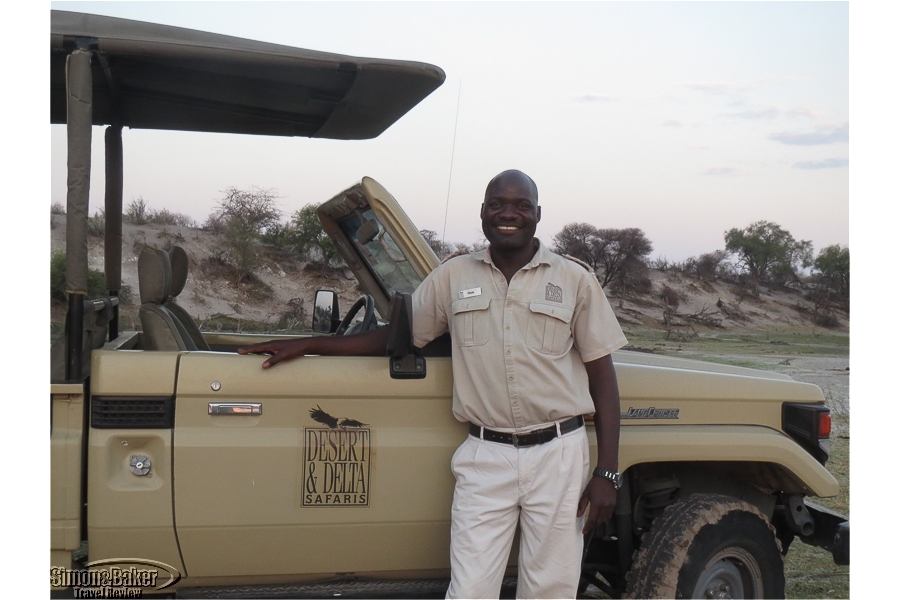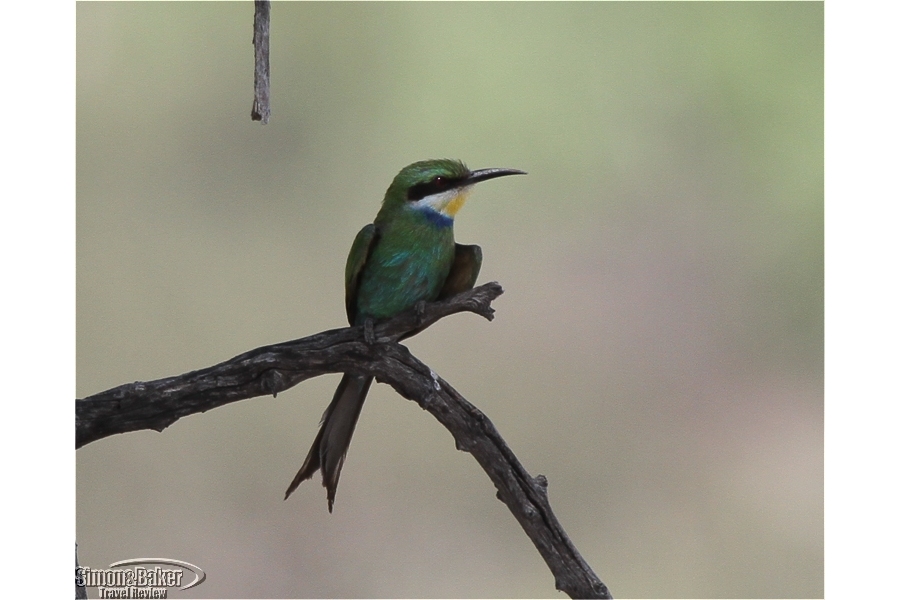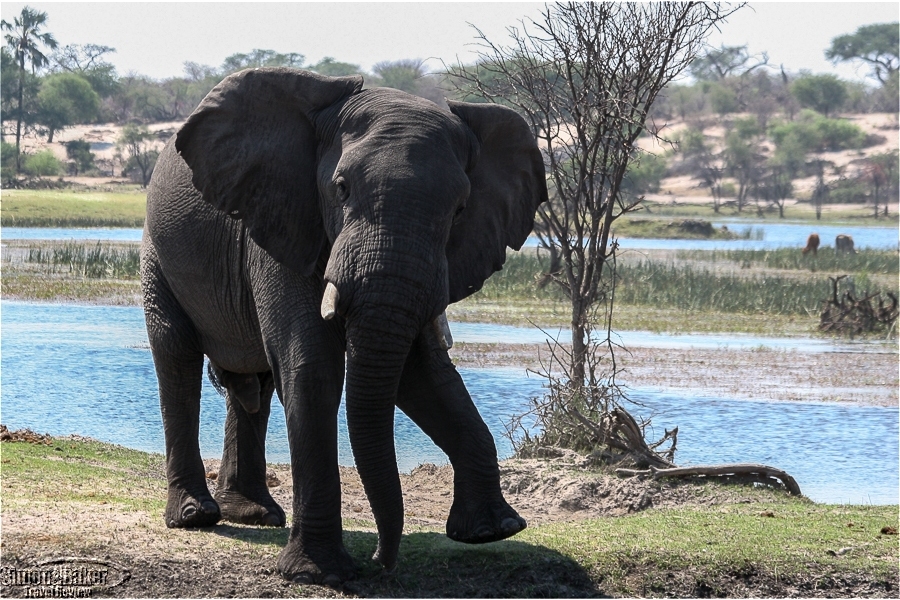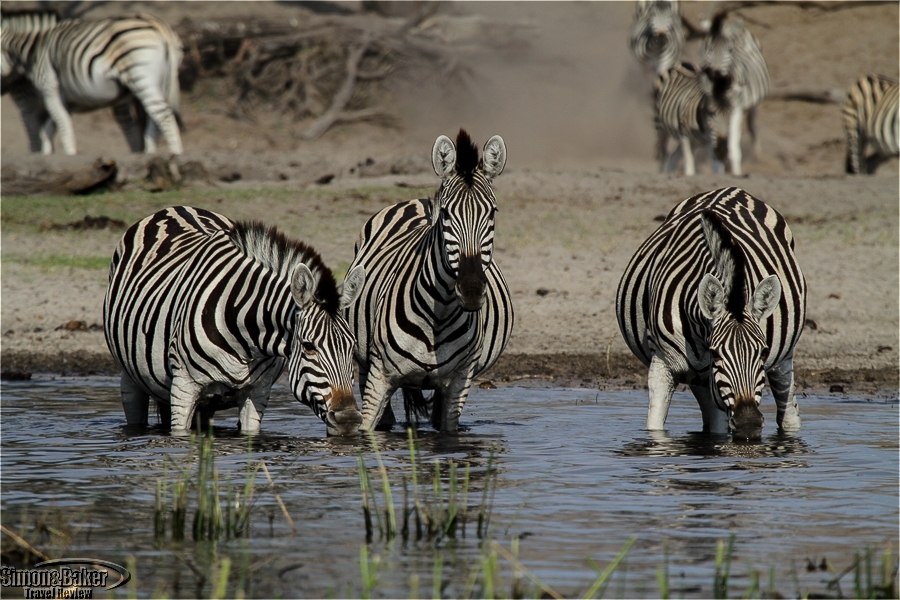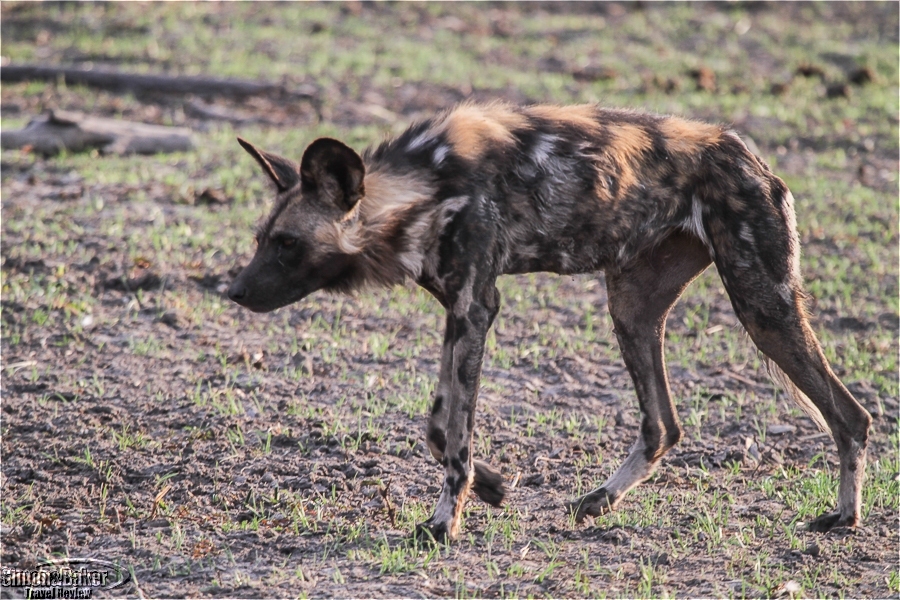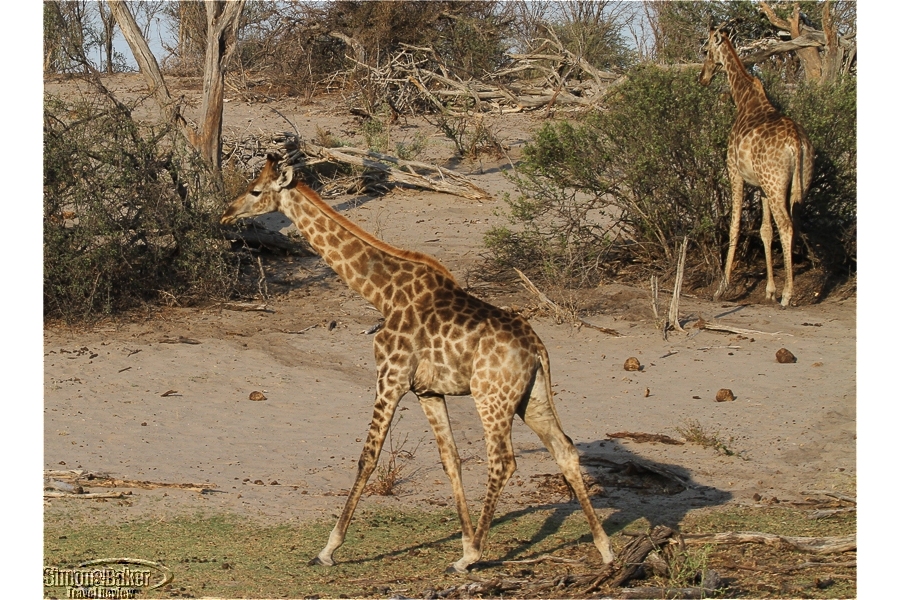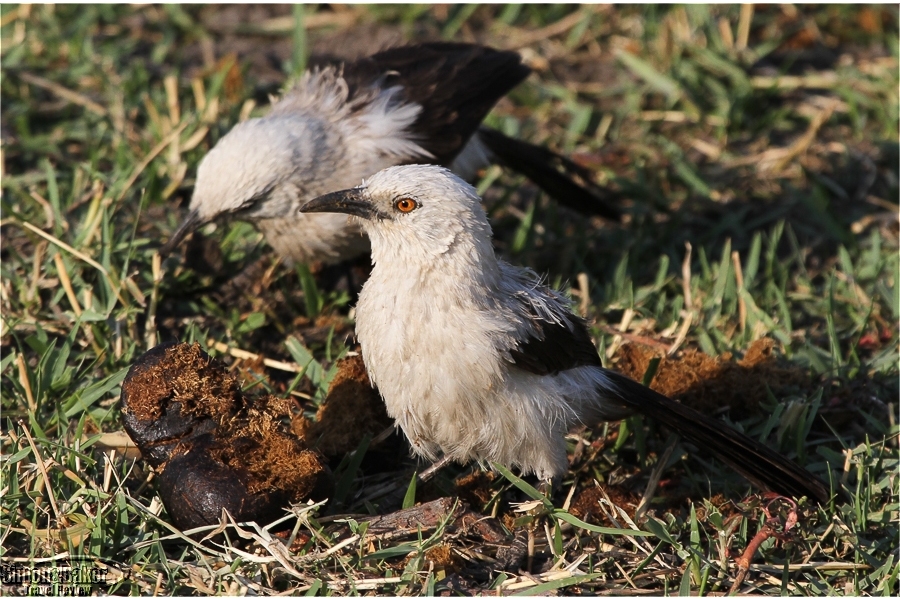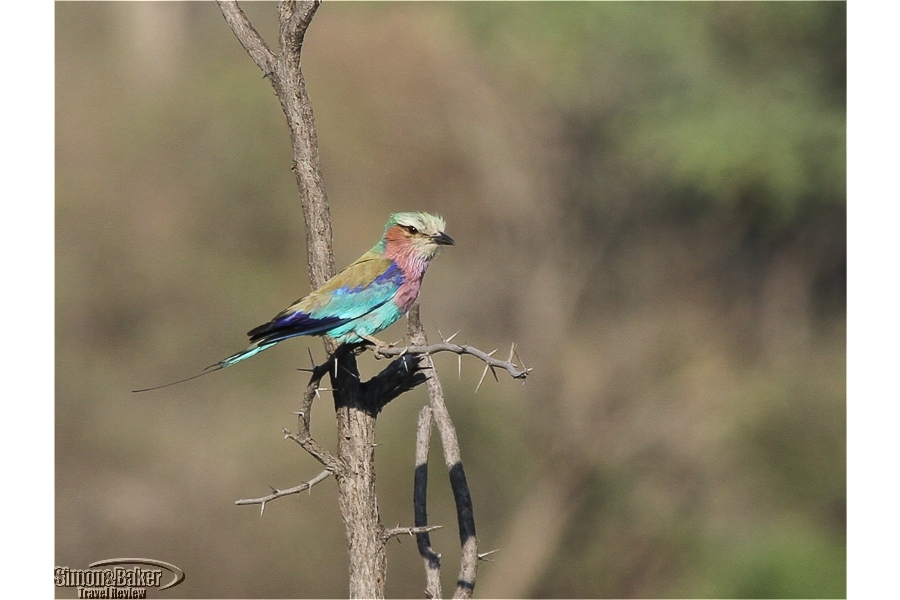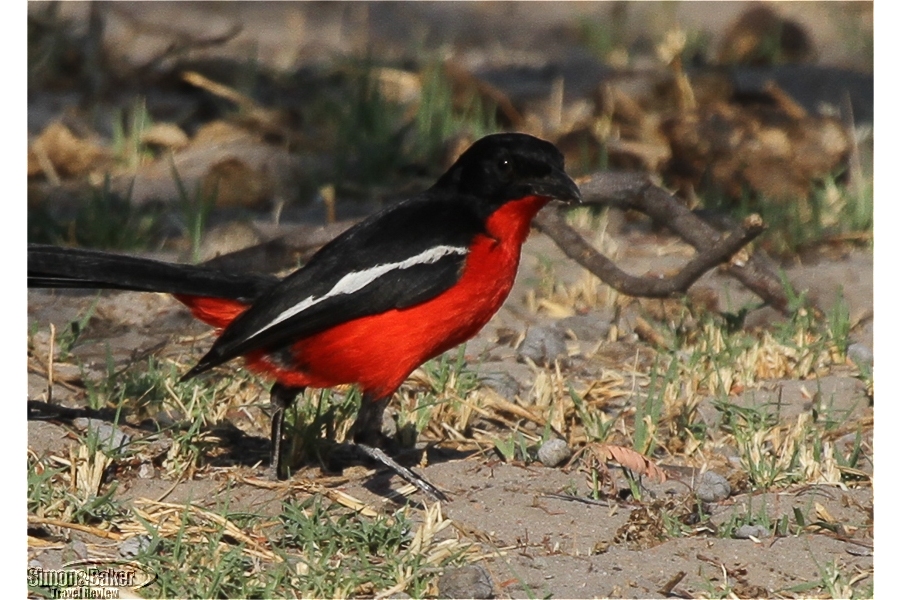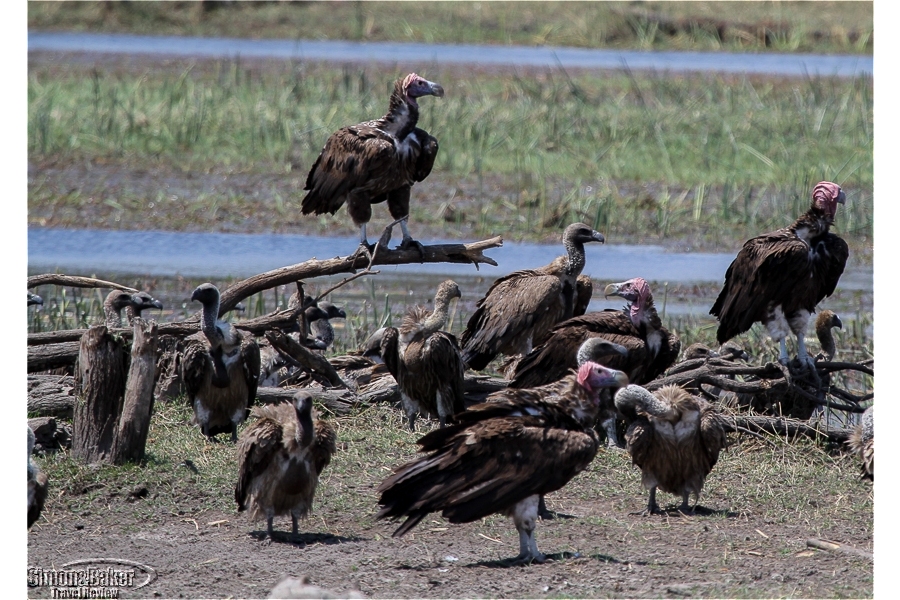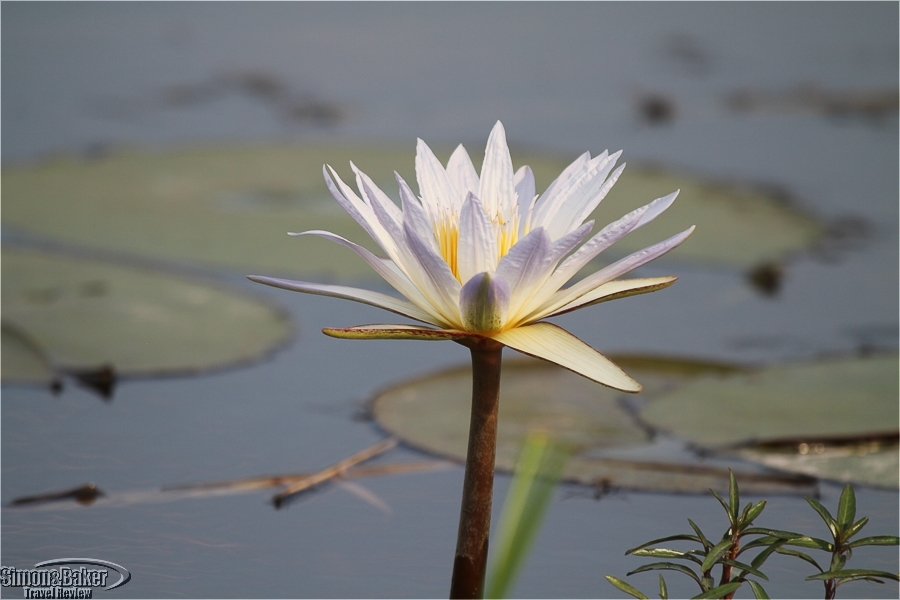 We liked Leroo La Tau for its pretty river fronting rooms with a view, abundant buffets, passionate guide and attentive, and excellent game viewing.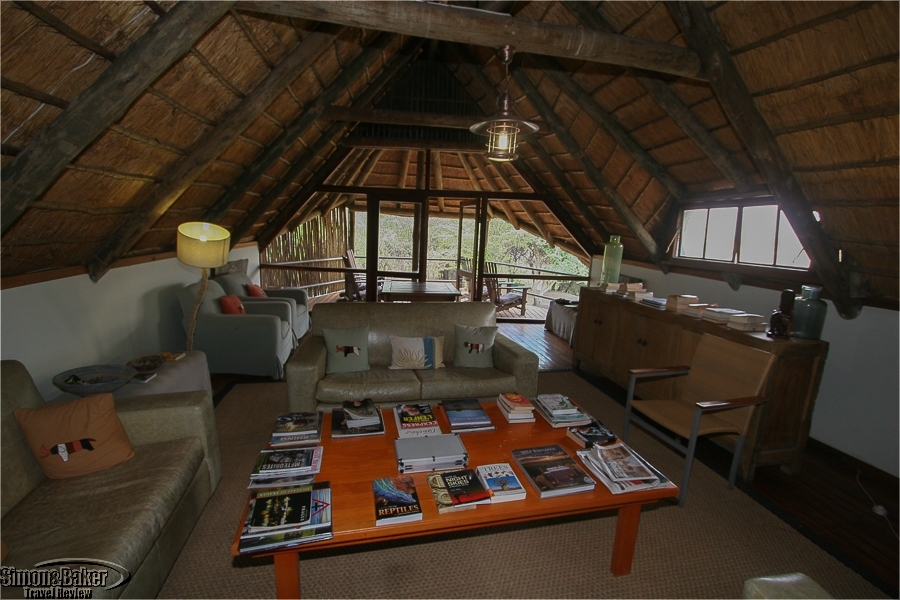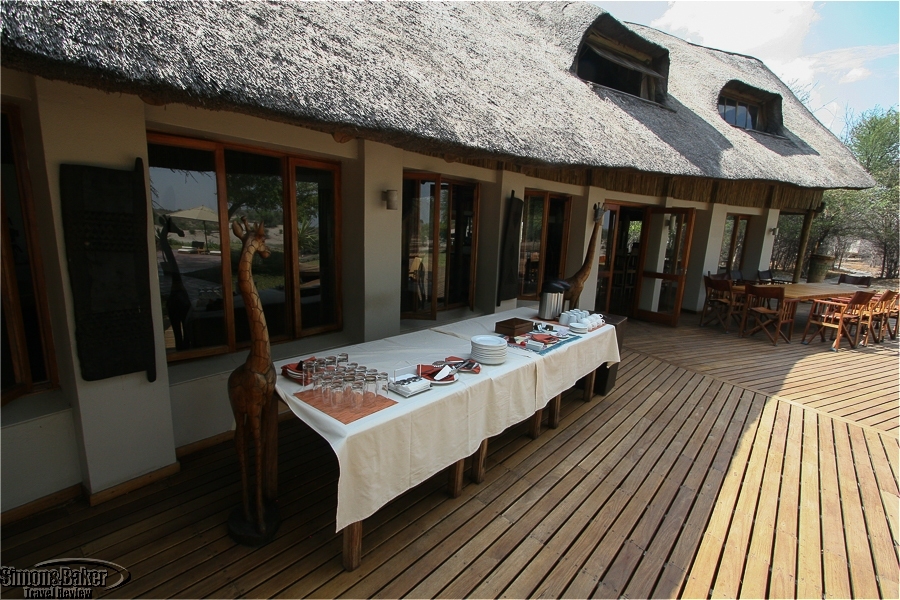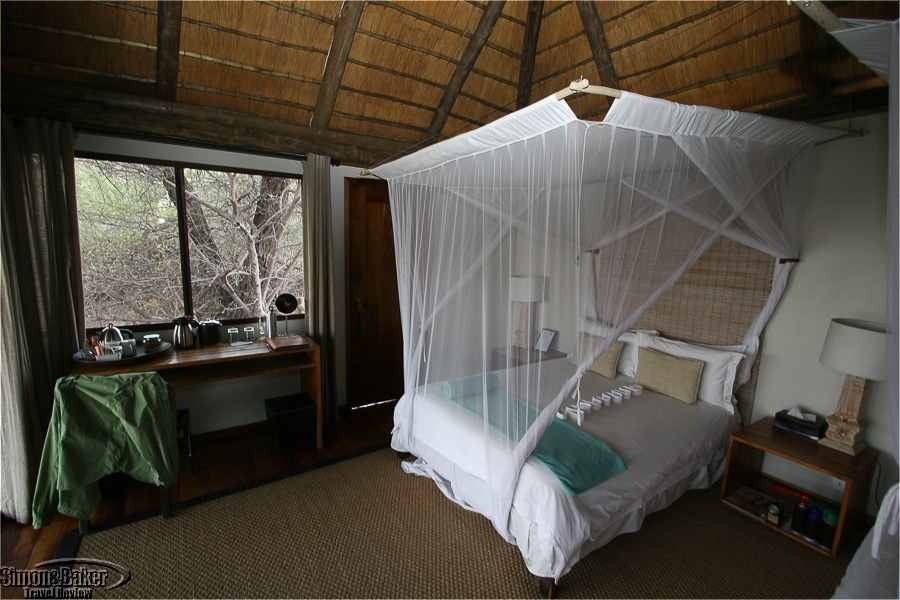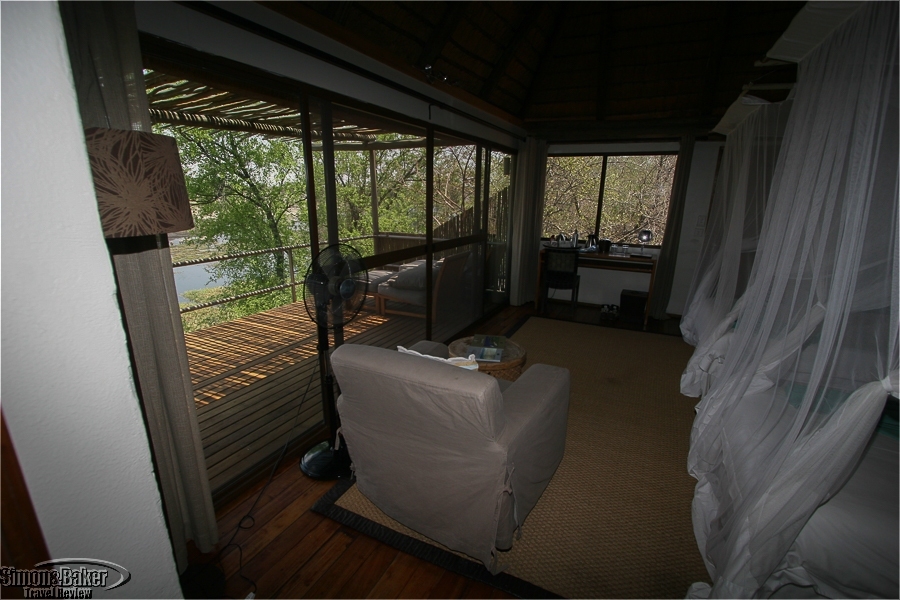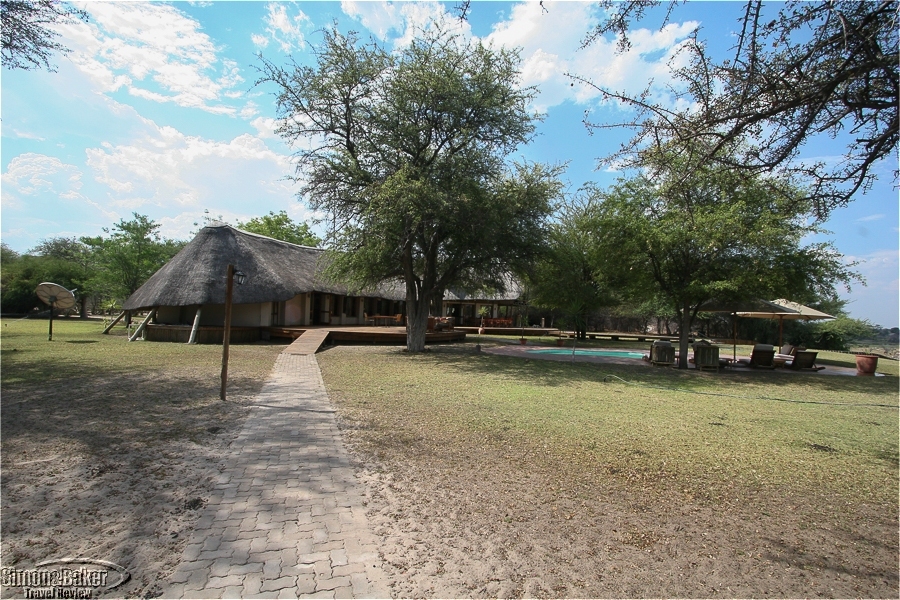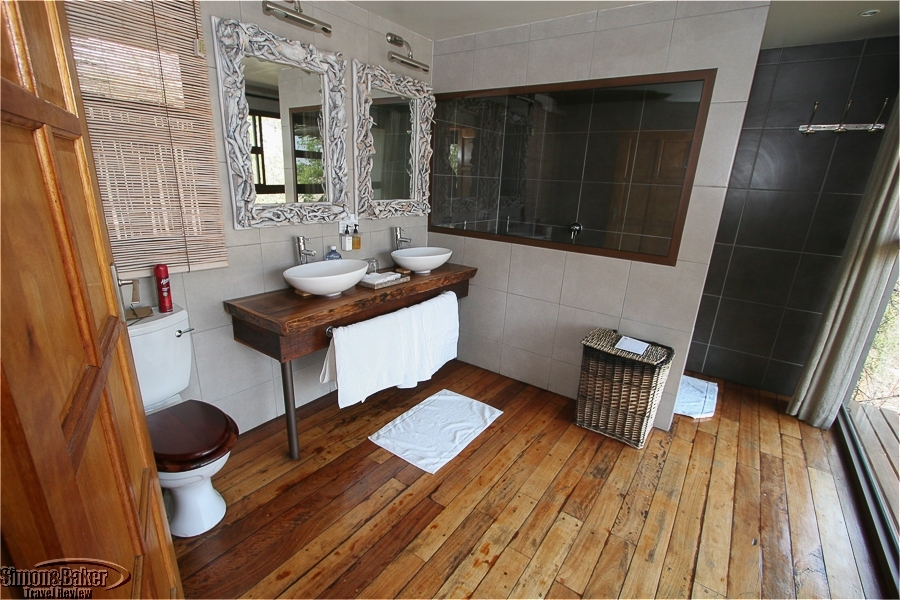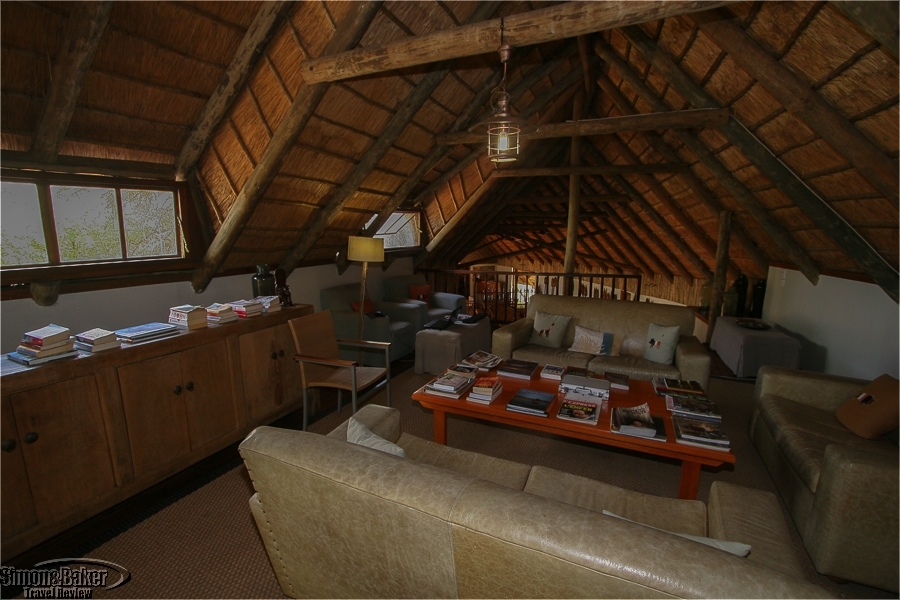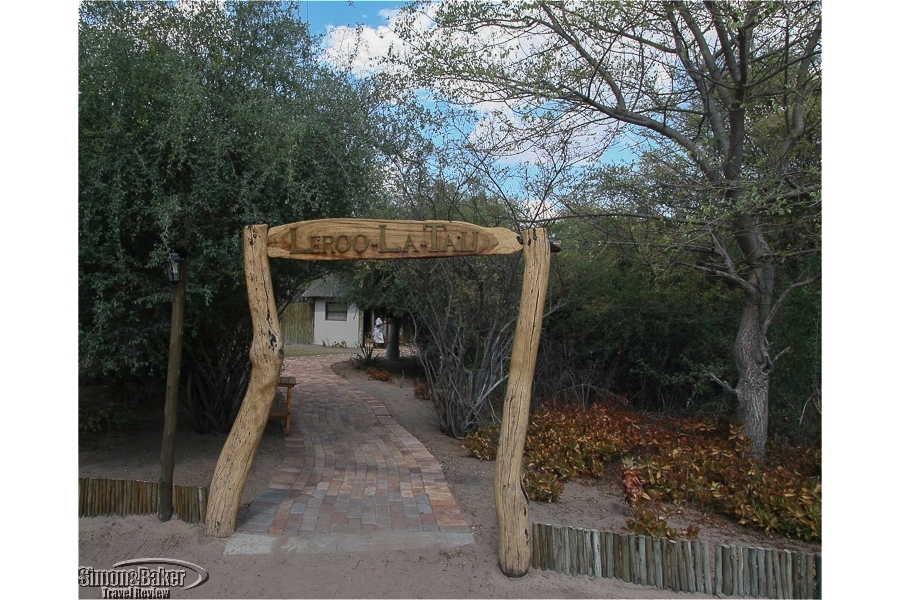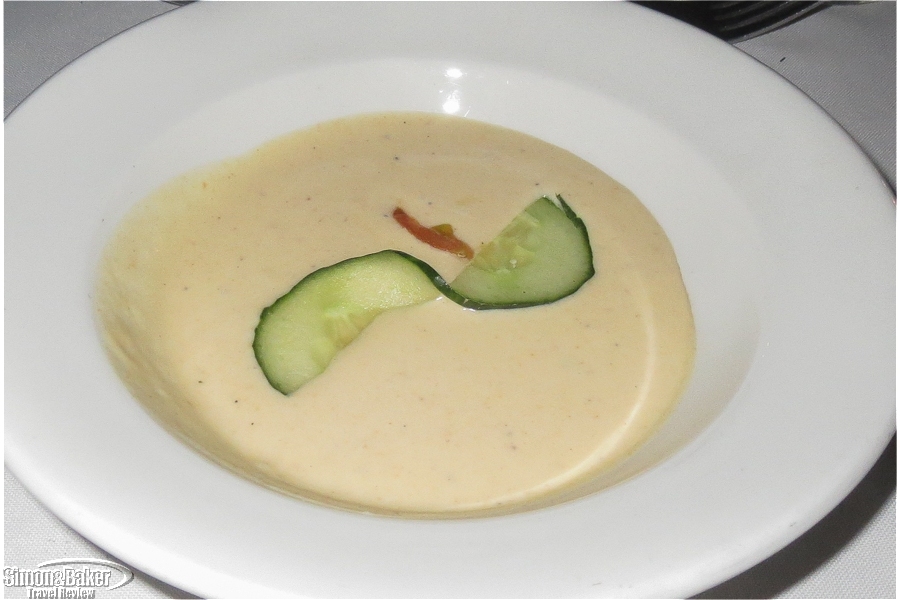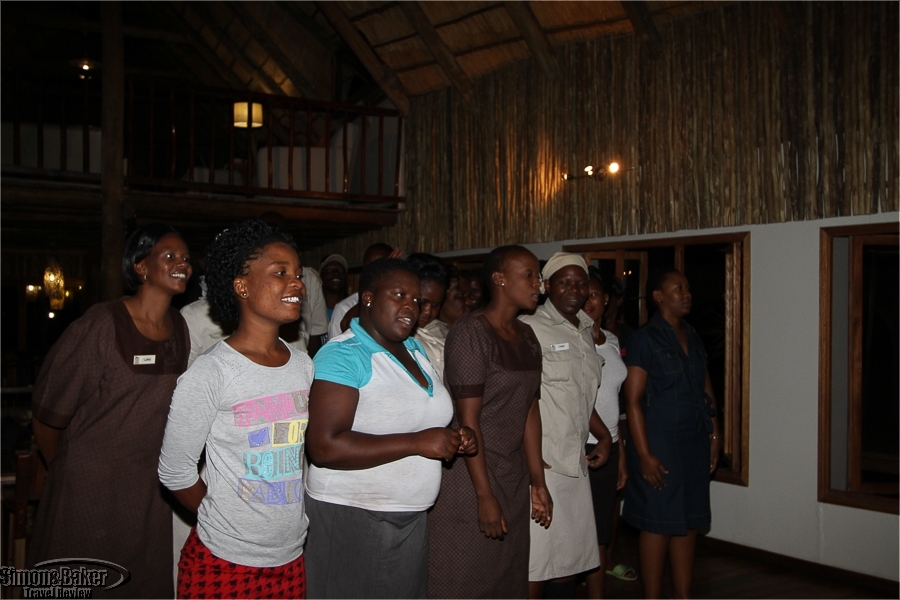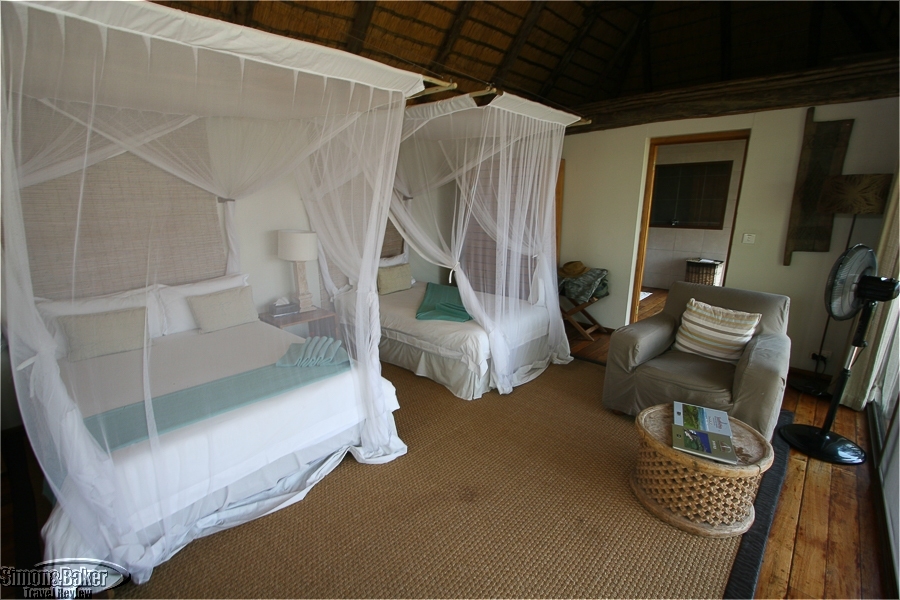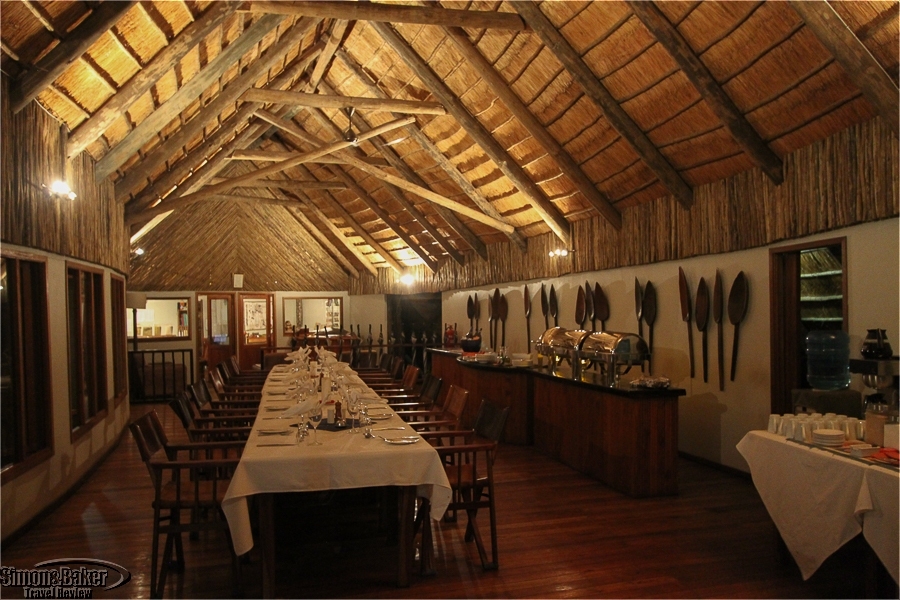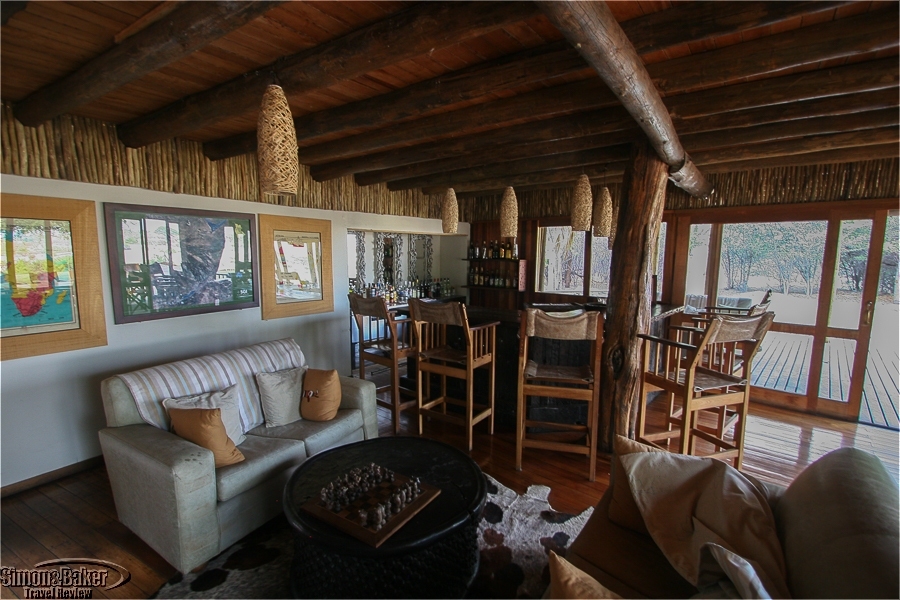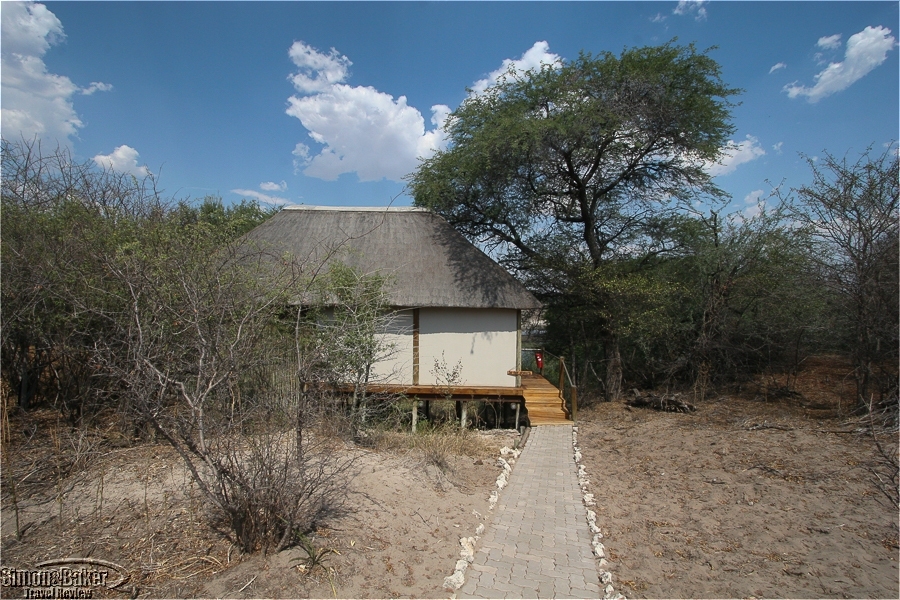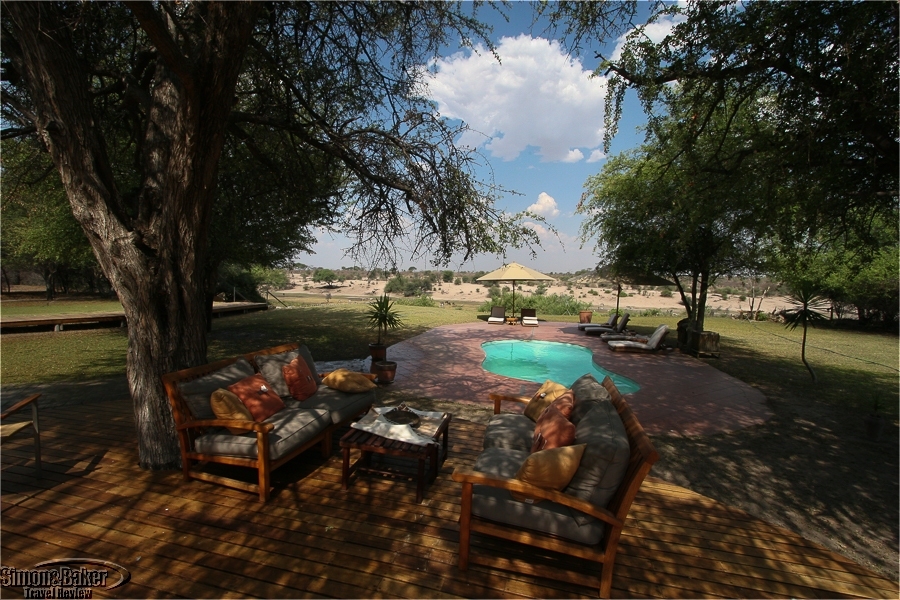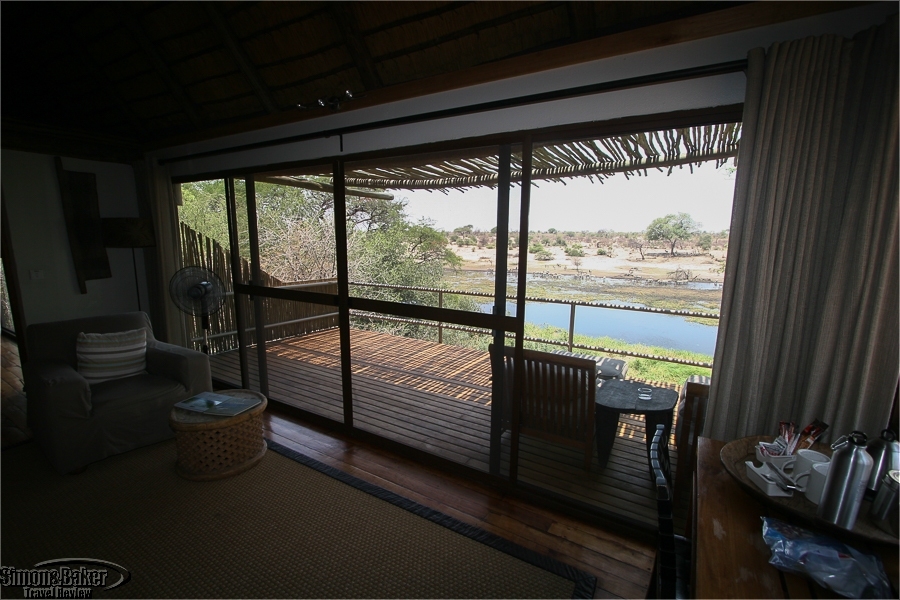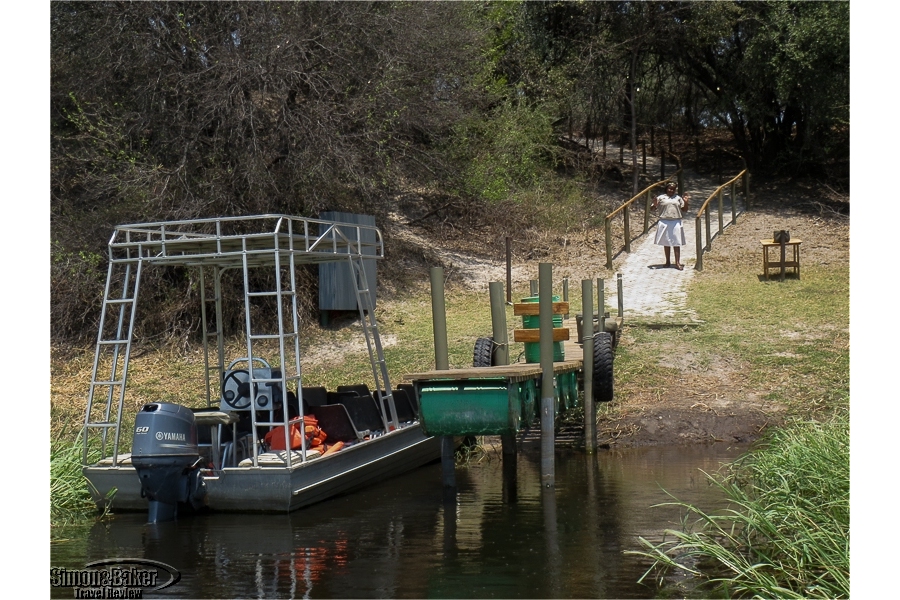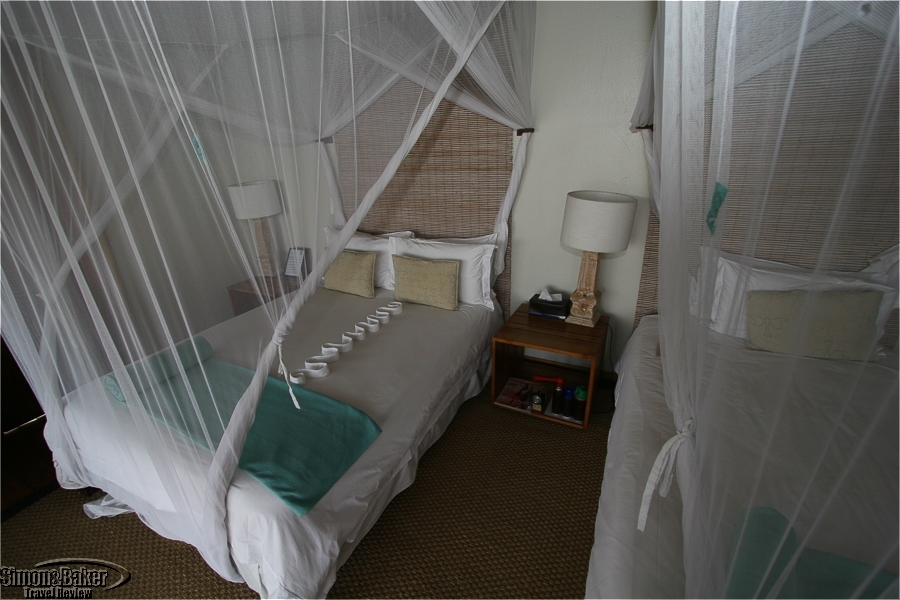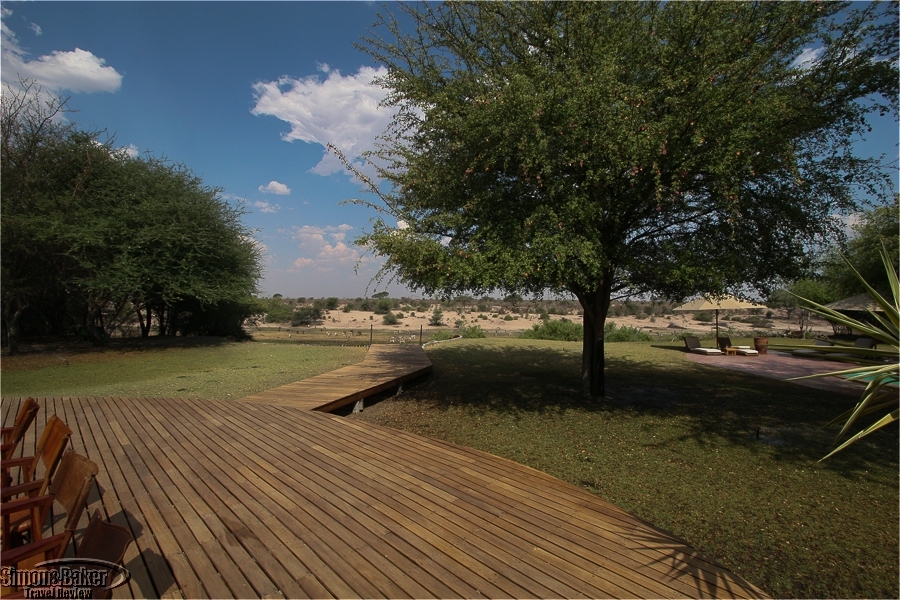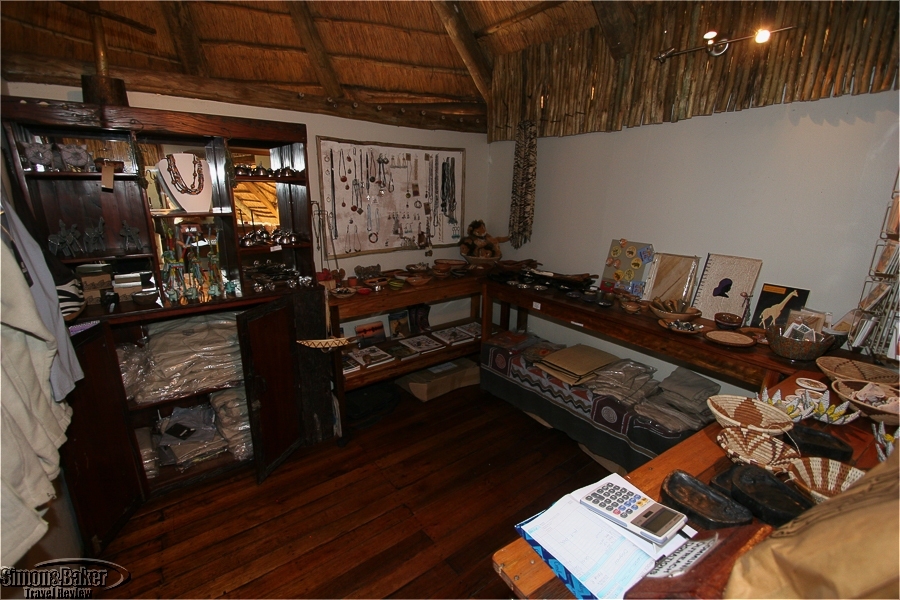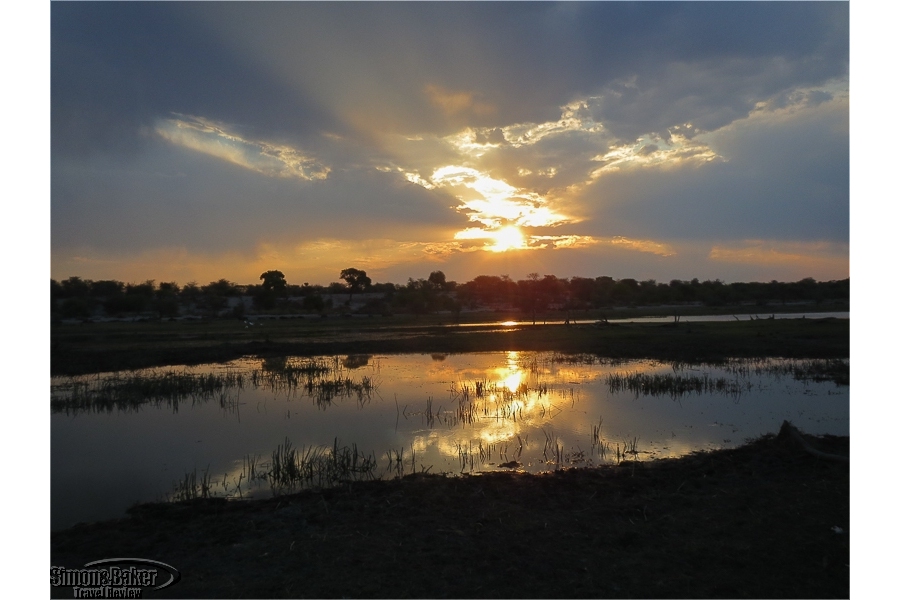 Overall Impression
When we visited Leroo La Tau, a tented camp within a 60 hectare property on the banks of the Boteti River adjacent to the Makgadikgadi National Park as part of a Botswana safari itinerary, there was a heat wave in the region. It had been years since our last trip to that area and we were eager for our first glimpse of wildlife. Despite the overwhelming heat our excitement built on the small plane ride from Maun to the camp. Flying at a low altitude offered us a bird's eye view of the flat arid landscape. Everywhere I glanced along our route the taupe land was parched. Small farms dotted the scenery and occasionally a river would traverse the land, spreading a narrow band of green for a short distance. The view from the plane made up for the hot and slightly bumpy ride.
When I think of Leroo La Tau, which means lion's paw in the local language, the first memories that flood my mind are of memorable game viewing and beautiful riverside sunsets in the company of Slade Mmegwa, our favorite guide that trip. I remember mauve sunrises across the water from the deck of my tented room, and tens of dozens of zebra and wildebeest feeding in the shallow river during their seasonal migration. Our brief boat rides and longer game drives, especially on the first two days, afforded us excellent birding and game viewing opportunities. In addition to our first sighting of the zebra migration, we saw two of the Big Five during our stay. On our initial drive, for example, we had good sightings of lions and wild dogs.
Crowding the pleasant reminiscing are also thoughts of discomfort in the sweltering suffocating heat with hardly any respite for the entire duration of our stay. The property, which relied on daytime generator power, was ill equipped for the intense heat wave that blanketed the region driving daytime temperatures past 45 Celsius (113 Fahrenheit). Breezes that could have been cooling under different circumstances felt like blow dryer air, and the punishing rays of the sun made sitting outdoors uncomfortable and debilitating.
Indoors, our rooms, sealed during out absence for game drives, were super heated, making every surface hot to the touch and causing what little ice we had to melt within minutes. Several fellow guests became unwell with heat stroke and dehydration, often failing to recognize the signs until they were forced to stay in from the twice daily safari activities. But for the kind intervention of one of the staff I too might have had to forego the outings. We liked Leroo La Tau for its pretty river fronting rooms with a view, abundant buffets, passionate and attentive guide, and worthwhile game viewing. We would return in a cooler season.
Children
Although there were only adults during our visit, the property welcomed children six and older. According to a spokesperson, families usually booked a private vehicle.
Class of Accommodation Luxury Tented Camp
Connectivity There was cell phone service. There was a one very slow computer for shared guest use in the library with a megabyte, 1-100 kilobytes per second internet connection.
General Manager Bruce Petty. Four individuals shared management duties while we were there: Kay, Hannah, Action and Nelson.
Handicapped Access The property could accommodate handicapped guests in wheel chairs in wheel chair friendly rooms and pathways.
Length of Stay Three nights
Location The property was situated on leased land adjacent to the Makgadikgadi National Park. It was a 90 minute flight from Johannesburg, South Africa to Maun. After flying 35 minutes in a small plane we arrived at the airstrip at Leroo La Tau. From there, a staff member picked us up for the 25 minute drive to the camp.
Owned and Managed Desert & Delta Safaris, which was owned by Chobe Holdings Limited, owned the lodge. As of August 2015, the directors of Chobe Holdings Limited, a company incorporated in Botswana, were P. M. Van Riet-Lowe, chairman, J. M. Gibson, deputy chairman and chief executive officer, J. A. Bescoby, A. D. Chilisa, B. D. Flatt, R. Gerrard , K. Ledimo, J.M. Nganunu-Macharia, D. S. Ter Haar, and A. M. Whitehouse.
Size There were 32 employees, including five guides, working in the 60 hectare property with 12 Luxury Tents. The lodge had traversing rights to 700 hectares within the national park.
Year Opened and Date of Most Recent Renovation The property opened in 2008.
Lobby and Common Areas
From the parking lot where we arrived following the drive from the airstrip, we walked past common area bathrooms to a main building with an African decorative style housing the administrative office, a small gift shop, and a single space that contained a dining room and a bar. The building had a high ceiling thatched roof and smooth wood floors. Guests shared a single dining table with open seating. Folding directors chairs were lined on both sides of the table and at the ends. At meal times, staff set a buffet on tables lining the back wall. From the dining room, an open staircase led up to a doorless library-cum-computer room adjacent to a viewing deck.
Outside, an open wood deck furnished with patio furniture, faced green lawns, the small swimming pool, a fire pit and viewing deck, the Boteti River, and on the opposite shore, the Makgadikgadi National Park. A handful of steps down from the deck and to the left and right a dirt path led to the 12 guest rooms. Access to the dock for river activities was down a cement pathway adjacent to Room 9.
Bathroom A wood door divided the bedroom and bathroom. As in the bedroom the bathroom was designed to draw the eyes outward toward the river and park views. The same polished wood of the bedroom extended into the bathroom. The shower wall was tiled in gray. The other side was doorless and had half a glass wall. It required several attempts to adjust the water temperature. Twin sinks sat atop a wood base and beneath wood stick design framed mirrors. They were adjacent to a corner toilet with a wood seat behind the door. Across the bathroom from the sinks and toilet , the wall of the bathroom facing the river was glass with sliding windows and insect screen at the top. It was as hot or hotter than the bedroom.
Room
From the main pathway short walkways branched off leading to individual tented rooms with thatched roofs constructed atop stilted wood platforms facing the Boteti River. From the room I had a view of the river and both banks. The water in the river was shallow and there were many antelopes standing in the river and on its shores. Each room had an animal shape carved on the wood entrance door. It locked with a key, which we carried with us. We stayed in rooms 10 and 11, two neighboring and nearly identical 38 square meter (8.65 meter by 4.5 meter) Luxury Tents on the banks of the river. They were blissfully quiet. I never saw or heard other guests or staff while in my room. Even in the common areas the property was quiet. Except when en route to and from common activities or at the pool I seldom saw guests in between meals and activity hours.
Our rooms, decorated in earth tones, were divided into three main areas, bedroom, bathroom and outdoor deck. Besides opening the sliding glass doors in the bedroom and windows in the bathroom, the only means to control the temperature was via a single upright fan plugged across the room from the beds (it was off at night when the generator was shut down). Any time we were out of our rooms we had to close the doors to lock out animal visitors. The lack of ventilation in the rooms, which remained closed for the better part of the day, caused the rooms to accumulate heat.
My tent, Room 10, had two beds, one double and one single. My travel partner's tent, Room 11, had two double beds, each the size of two twin beds combined. Surrounded by open white mosquito netting that hung from a wood frame, they sat atop a fiber rug and were book ended by identical wood night tables with lamps. Pretty towel arrangements and leaf writing adorned each bed, inviting us to "Enjoy LLT" and "Feel at Home." Artificial light was provided by two sources, track lights that ran on generator power and battery operated lamps for when the generator was off.
Additional furnishings included a comfortable cloth armchair, round table, vanity mirror, armoire, wood table and companion armless chair. Atop the table there was a hot beverage service, an ice bucket and thermos. On the round table there were also safari magazines, a property folder and complimentary safari booklets for guest use. The rear of the rooms was covered with glass windows and sliding glass doors, which maximized their lovely views of the Boteti River and the Makgadikgadi National Park across the water. Gauzy khaki curtains could be drawn for privacy although they did little to diminish the heating effects of the sun. There was a partially covered, with reed, wood deck extending out over the incline of the river bank. It was wide enough to accommodate two comfortable cushioned wood lounge chairs and a small table. Sunlight splashed the deck most of the day. The combination of sunlight and high temperatures made it impossible to spend more that a few minutes on the deck during the day. Even in the early dawn hours the deck was less than comfortable. At night we were advised to remain within our rooms at all times, except when escorted by the staff to and from meals.
Food Buffet meals were served indoors. Breakfast at 6 a.m. consisted of dry cereal, cheese, ham, fruit in syrup, pancakes, and bread. For brunch at 11 a.m. there were cold beef ribs, pork sausages, and potatoes, for example. Prior to the evening meal, staff members would draw our attention by ululating before introducing the staff on duty and sharing that night's menu and wine selection. The lodge strived to serve traditional and game dishes, preparing meals from fresh home grown ingredients whenever possible. There were lettuce and tomato salads. In the afternoon, we would inform our guide of any beverage preferences for the afternoon game drives. It was so hot chilled water or sodas were usually what we requested. We enjoyed that one night, the staff sang traditional songs, circling, dancing and ululating around the dining room.
Amenities
Meals (excluding beverages) and twice daily game drives were included in the nightly rate. In the rooms, there were bathrobes, slippers, blow dyers, lock boxes, flashlight, insect repellent and shower caps. There were Charlotte Rhys toiletries: shampoo, body lotion, and shower gel in refillable plastic bottles. In the game viewing vehicles, there was mosquito repellent and rain ponchos. There were bottles of water in the rooms for us to brush our teeth with because the tap water was not potable. In lieu of bottled water to drink, the property provided us with refillable non thermos metallic bottles.
Facilities There was a swimming pool. In the main building, there was a library and internet room, dining room, bar and curio shop.
Pool There was a 1.5 meter deep outdoor pool about 7 square meters large with terrazzo tile flooring surrounding it. The pool area had a splendid view of the river. There were six lounge chairs with cushions and two large canvas umbrellas that provided shade to the pool deck area. A small tree provided a modicum of shade to supplement the shade from one of the umbrellas. The water clarity was good. Although we saw someone clean it in the mornings there was usually a film of leaves and small insects on the surface brought by the breeze. Because the pool itself was in the sun during the midday break between our meals it was best to remain under the shade of the umbrellas. A brief dip in the pool went a long way toward dropping my body temperature as long as I didn't linger under the sunlight
Shop A small shop sold branded clothes, books, crafts and locally made curios.
Game Viewing
Slade, our guide, had seven years of experience. He was knowledgeable and paid attention to our interests and group dynamics. Because the park closed at sunset we had to depart immediately after our sundowner stop, heading back to the boats and to the property across the river with alacrity in the dimming light before the sun set completely.
We saw the following animals during the game drives: bushbuck, African wild dog, elephant, small spotted genet, giraffe, hippopotamus, scrub hare, impala, black-backed jackal, kudu, lion, Selous mongoose, slender mongoose, vervet monkey, porcupine, steenbuck, wildebeest and zebra. We also saw Nile crocodile, Nile monitor lizard, and community nest spider
We saw or heard the following birds: souther pied babbler, bateleur, white-fronted bee-eater, little bee-eater, swallow-tailed bee-eater, red-billed buffalo weaver, kori bustard, rattling cisticola, coppery-tailed coucal, grey-crowned crane, pied crow, African darter, African mourning dove, fork-tailed drongo, white-faced duck, martial eagle, tawny eagle, cattle egret, African fish-eagle, marico fly-catcher, grey go-away-bird, Egyptian goose, spur-winged goose, southern pale chanting goshawk, little grebe, helmeted guineafowl, hamerkop, African harrier-hawk, goliath heron, grey heron, purple heron, squacco heron, red-billed hornbill, southern yellow-billed hornbill, African sacred ibis, African jacana with chicks, brown-hooded kingfisher, pied kingfisher, woodland kingfisher, yellow-billed kite, blacksmith lapwing, black-crowned night-heron, ostrich, red-billed oxpecker, African palm-swift, paradise flycatcher, Meyer's parrot, three-banded plover, black-chested prinia, lilac-breasted roller, purple roller, double-banded sandgrouse, common sandpiper, Kalahari scrub-robin, crimson-breasted shrike, magpie shrike, southern white-crowned shrike, southern grey-headed sparrow, African spoonbill, red-billed spurfowl, greater blue-eared starling, black-winged starling, marabou stork, saddle-billed stork, grey-rumped swallow, water thick-knee, Cape turtle-dove, lappet-faced vulture, white-backed vulture, and shaft-tailed whydah.
Plants: shinny buttercup, common reeds, hairy sage, hippograss, purple pod terminalia and watershield.
Activities
Wake up was at 5:30 a.m. followed by departure at 6:30 a.m. after breakfast. We returned between 10:30 and 11 a.m. in time for brunch. At 3:30 p.m. we returned to the main building for tea before our 4 p.m. activity. Game viewing activities were short boat rides from our camp to the Makgadikgadi National Park followed by game drives in the park and a return to the property by boat. Guests who stayed at the property three nights or longer were able to spend a day visiting the Nxai Pans. While we were tempted to go, given the heat wave we declined. The two guests who went while were there became ill with heat stroke on their return that evening and the following day.
There were five safari vehicles with capacity for up to seven people per Toyota LandCruiser vehicle, including one guest in the front seat and two boats, including Yamaha 6 meter four stroke metal boats. Boats could accommodate nine and 12 passengers respectively. The game viewing vehicles had a canvas top that provided partial respite from the sun. We were fortunate to only have to share our drives with one other guest. There was a maximum of three vehicles allowed at each game sighting. In order to allow everyone an opportunity to see the animals, vehicles were only permitted to remain at a sighting for 10 minutes. There was a first in and first out policy. We saw property and self guided vehicles during our drives. Guides communicated via radio, sharing sighting information and coordinating viewings.
In case of rains during a drive the guideline was for the guide to assess the intensity of the rainfall to decide whether to continue or not. According to a property representative, it was quite rare for a game drive to be called off because of rain.
Other
Although we liked the conservation minded concept behind the refillable non thermos metallic bottles the staff provided us on arrival, in practice the idea did not work well. The worst hindrance to the concept was that the water chilled from the cooler became warm within minutes. In addition, carrying the bottles from our rooms to refill them in the main building was inconvenient, especially during the rest period between game drives when it was hot and uncomfortable everywhere and we sought water to lower our body temperature and quench our thirst. Refilling our bottles also required queuing up at the single water cooler when everyone was preparing for departure.
Carrying the bottles on the game drives was even more inconvenient because we had safari gear such as the notebook provided by the property to keep track of our sightings, binoculars, extra layers of clothing, sun caps and heavy cameras to carry to the main building then back to the boat and onto the safari vehicle. Within minutes the water would be hot. We started asking our guide to add them to the game drive cooler. That helped. However, since all the bottles were identical it was challenging to know whose bottle was whose when they were all in the cooler. We were required to take the bottles with us to the next Desert & Delta property in our itinerary, a further inconvenience. Because of the luggage restrictions on the bush flights and our multi-property itinerary our bags were packed tight, leaving no space for the bottles and requiring that we hand carry them.
The source of electricity was a generator that was only on during the day. It meant only battery operated lights worked once the generator was turned off and we had no idea how long the batteries lasted so we used the lights sparingly. Water was sourced from a borehole or well and filtered. We were advised not to drink it.
The property received a TripAdvisor 2015 Certificate of Excellence. Leroo La Tau had Ecotourism status from the Botswana Tourism Organisation thanks to conservation efforts undertaken at the lodge. The property worked with the community in the area of the lodge.
Cleanliness
Very good
Date of Last Visit November 2015
Reviewers
Article by Elena del Valle
Photos by Gary Cox
Service Our rooms were serviced twice daily while we were on game viewing activities, in the morning and for turn down in the evening. When we arrived at the camp and each time we returned from a game viewing activity uniformed staff welcomed us with a kind word and a cool and fragrant moist facecloth towel for each of us.
Would You Stay Again? Yes
Contact Information
Address:

Leroo La Tau
Private bag 310
Maun, Botswana

Phone:

+267 6861243
+267 6861418
Fax +267 6861791

Website:
Email: