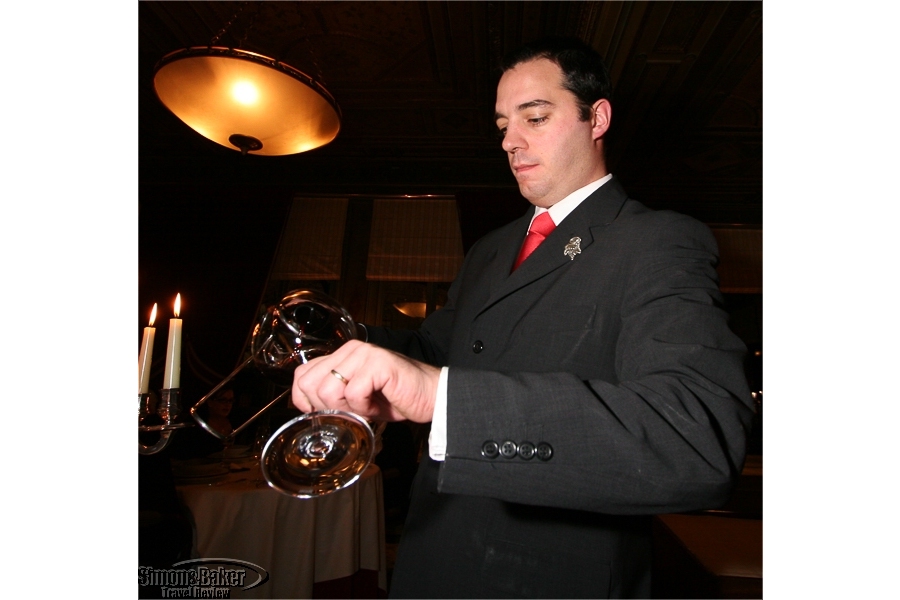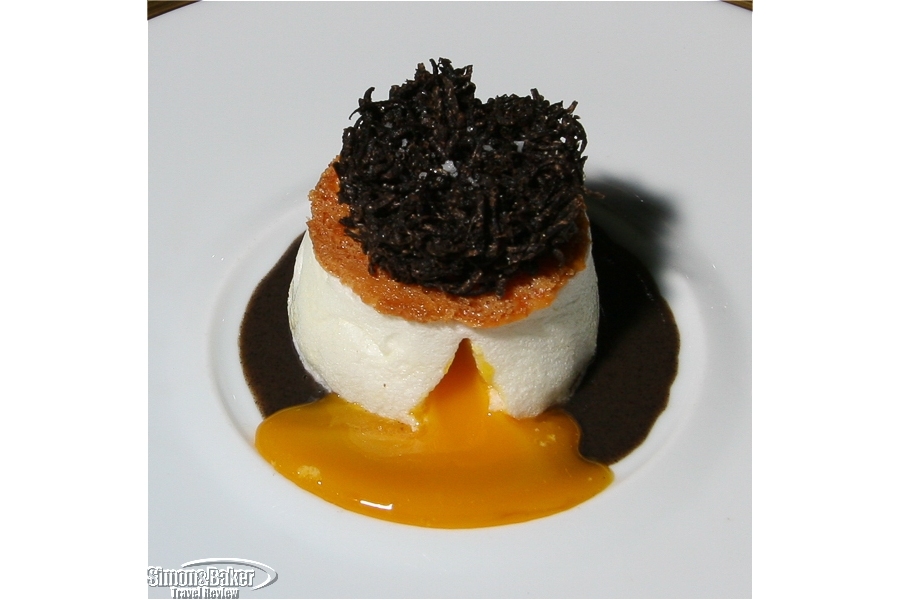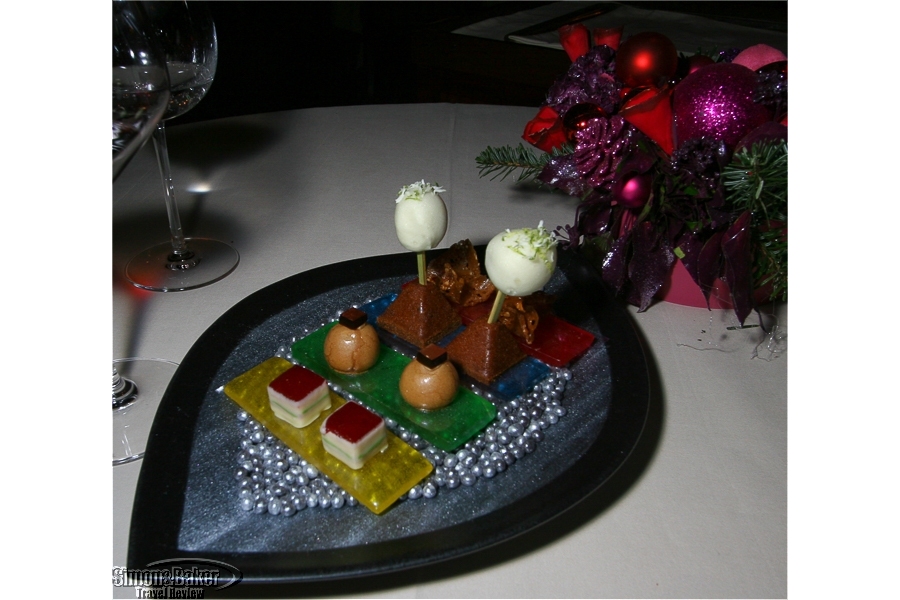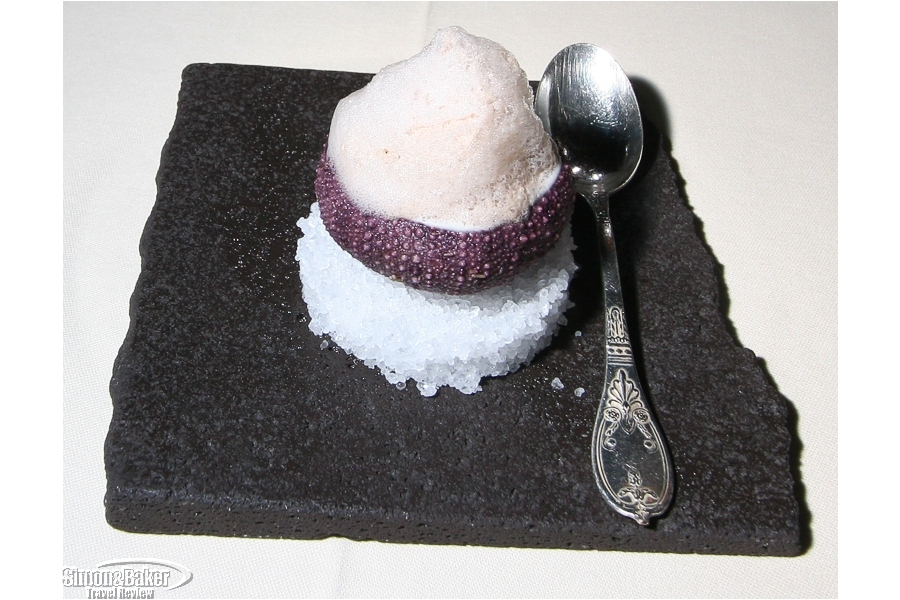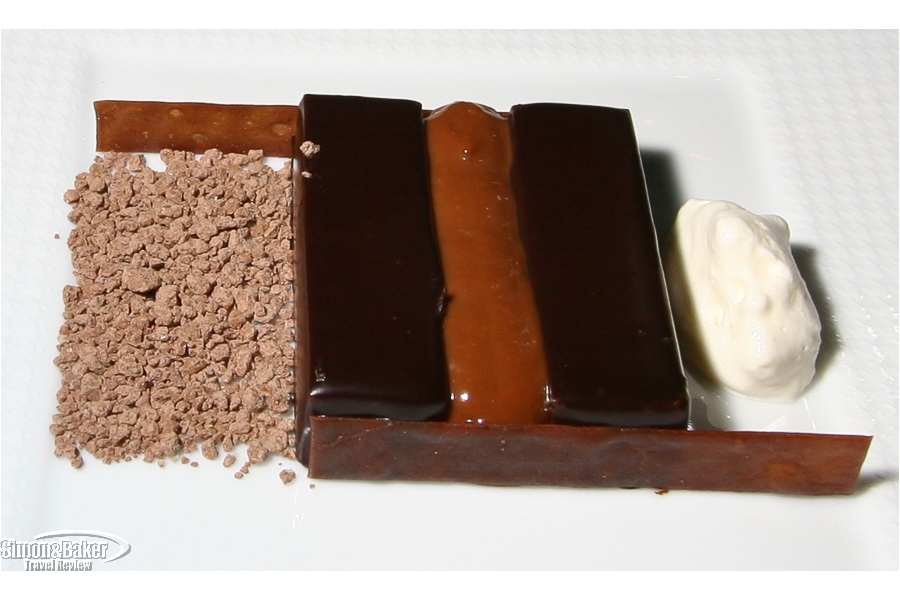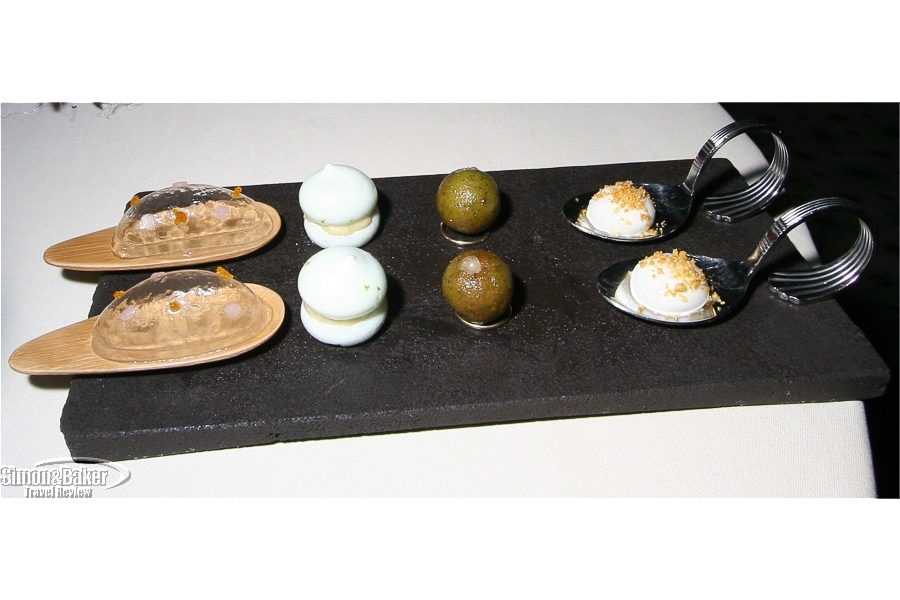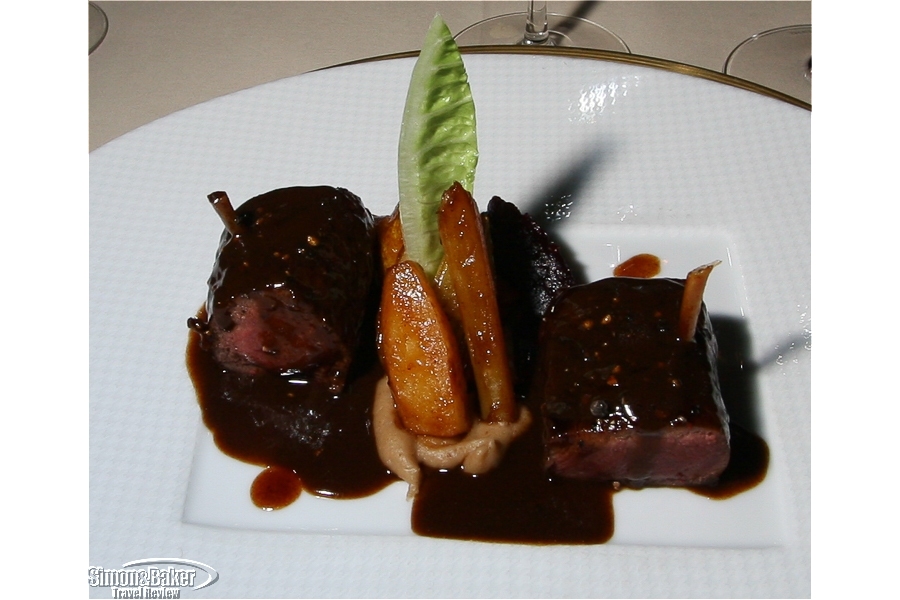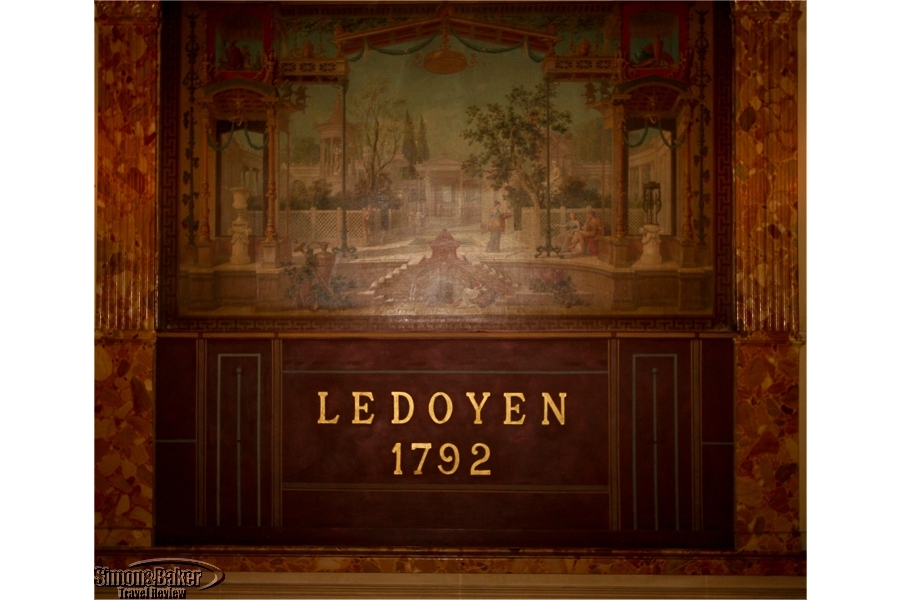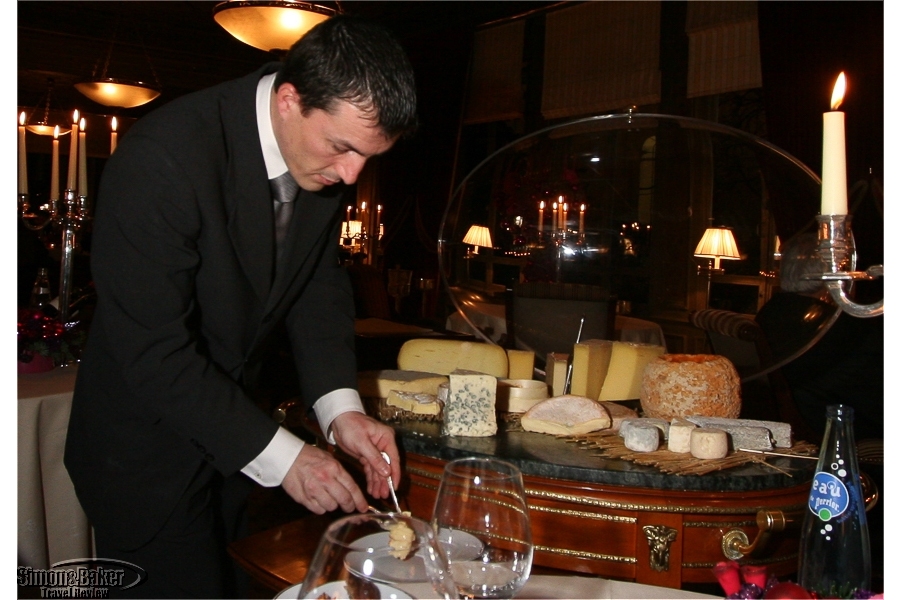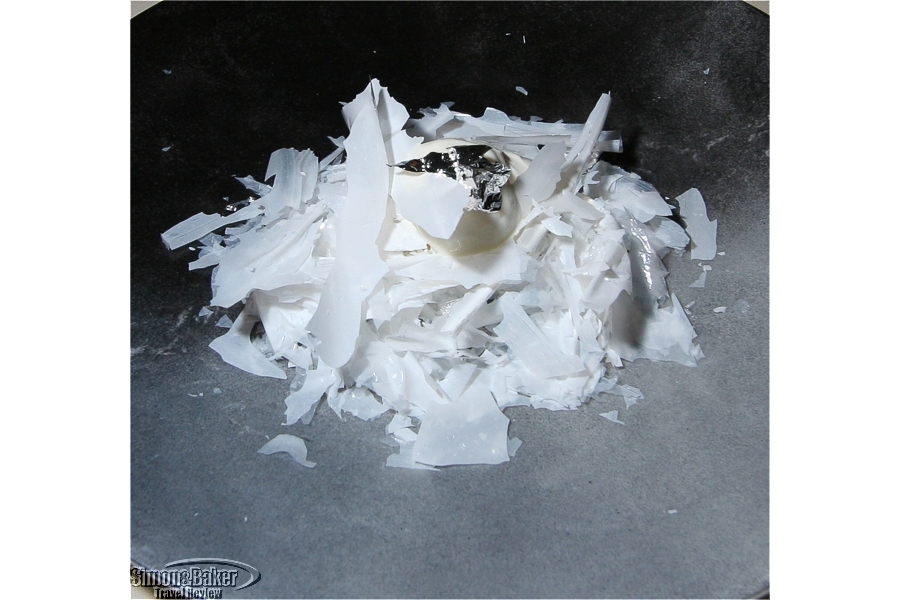 We look forward to returning soon.
Our most recent review can be found
here.
Overall Impression
Since we first visited Ledoyen in 2005, this elegant and well situated restaurant has remained reliable and satisfying. At the same time, when we return we discover new dishes or new variations on classic dishes, keeping novel and traditional options available on the menu.
Christian Le Squer, the talented executive chef, is capable of creating light and flavorful dishes. He maintains a balance between the characteristic flavor of an ingredient and blending simple flavors in harmony. We like the varied options that allow us to be adventurous and sample traditional French items like sea urchin and sweetbreads or remain with classic choices depending on our mood.
Staff, some of whom always spoke English well enough to translate and explain the menu options and meal nuances, were cordial and efficient, especially Patrick Simiand, the ever present restaurant manager. The Napoleon III décor and distinguished ambiance are other aspects that draw us back. We always enjoy the people watching as well as soaking in, from the first floor, the enchanting view of the nearby area. In winter, we gazed from our table at the snow covered surrounding area and the pretty outdoor holiday season lights outside.
Over time Ledoyen has slowly become a favorite dining venue. We can revisit the gourmet restaurant with confidence and recommend it to first timers and experienced French food aficionados alike. We look forward to returning soon.
Chef
Philippe Bodier
Executive Chef Christian Le Squer
About the executive chef A native of Brittany, Chef Le Squer discovered his passion for cooking at the tender age of 14. Prior to working at Ledoyen, he worked at Taillevent, Lucas Carton, L'Espadon, the restaurant at The Ritz, and Opera at Le Grand Hôtel.
Handicapped Access The dining room is on the second floor and the only access we saw was via a staircase.
Head Sommelier Géraud Tournier
Location Off the Champs Elysees across the street from the Petit Palais.
Managed Groupe Epicure
Opened-Renovated Established in 1792 by Pierre Ledoyen, the restauran'ts most recent renovation was of the Offenbach meeting room on the ground floor and three small meeting rooms on the first floor, Les Cariatides.
Owned The city of Paris owns the building and leased it to Groupe Epicure
Pastry Chef Nicolas Gras
Restaurant Manager Patrick Simiand
Size The restaurant dining room could accommodate 45 guests in 120 square meters of space (approximately 1,200 square feet). The building had 1,000 square meters of indoor space including 10 meeting rooms with capacity ranging between 15 and 300. Forty staff members worked at the restaurant.
Type Of Restaurant Classic French cuisine with contemporary touches
DÉCor-Ambiance The seasonal decorations were red. The Christmas tree, at the foot of the stairs, had a mixture of classic and modern tree adornments. There were many lovely touches like the silverware by Pierre Neurgey, embroidered napkins, Bernardaud dinnerware (including pretty gold plates) and glassware. The décor of the restaurant was Napoleon III historical monument style. Huge paintings hung on the walls while large windows filled the classically decorated dining room with winter light and provided an alluring view of the nearby Champs Elysees. Tables were set at a discreet distance allowing us a private conversation. There was a five-candle candelabra at our table. We sat on armless striped chairs at a table for two. There were convenient stools where we could place small items to keep them within easy reach.
Cellars Wine And Alcoholic Beverage Selection
We were offered an impressive wine list. Prices, not for the timid or budget conscious, were on the high range although there were plenty of options.
Special Menus There was a three course fixed price lunch menu for 88 euros. In the evening the restaurant offered a set price menu for 199 euros (289 euros with wine).
Meal
A glass of chilled non vintage Champagne Ulysse Cotin Extra Brut Blanc de Blancs with a ginger tone and a light and unexpected sweet flavor, helped stimulate our appetite. It arrived in tandem with the appetite teasers, merengue and grapefruit gelee, mushroom with a white truffle liquid center, Thai oil of prawn and crispy ginger, lime and crispy garlic and crispy crackers. Cereal, chestnut and baguette breads were on offer from a bread basket.
Our five course menu plus cheese and desserts began with sea urchin. While sea urchin can have a pungent flavor, this one was light with a hint of the ocean like a boat that just returned from the sea. That course, Oursins de roche au gout iodé/végétal , was followed by two other appetizers. They were Mont Blanc de soufflé d'oeuf a la truffe noir pilée ( poached foamy eggs with black truffle shavings), which blended the fragrance and taste of black truffles with the light texture of Mont Blanc eggs; and Rapé de truffe blanche sur Noix de Saint-Jacques grillés, accompanied by the heady fragrance of white truffles. From the Seafood part of the menu we had juicy and flavorful blue lobster with chestnuts, Homar Bleu/chataignes en cocotte lutée . We completed the savory courses with perfectly cooked rare deer in a tasty black pepper sauce without any trace of gamey flavor Filet de chevreuil poivré/confits de fruits et légumes .
The cheese course followed. We had Roquefort, Epoise, Reblochon, Comte, Mimolette and Saint Nectaire. These were served with their own breads depending on the type of cheese it was. The wine, fortunately, was able to hold up next to the stout flavors of some of the cheeses.
Just in case we hadn't had enough to eat there were three desserts, Givré laitier au gout de levure, Crumble acidulé/Fouetté de chocolat blanc, coulis de mures and Chocolat noir au lait de Caramel. Bite size chocolates and candies accompanied our dessert course.
The sommelier was kind enough to select wines to match the chef's tasting selection: a 2004 Alsace Grand Cru "Schlossberg" Rieseling Domaine Blanck, and a 2001 Baux de Provence Nas de la Dame "Coin Caché," which worked well with the strong flavors of the deer.
Other
We noticed little touches that elevate a special place to one worth remembering. One of these was the handbag stool for diners. The classic designed cutlery made of silver and the beautiful gold and beige dinnerware with an "L" (for Ledoyen we imagined) also caught our eyes.
In addition to the main dining room, there were a number of meeting rooms for special events and meeting: Les Cariatides, Le Cercle, Offenbach, Cocteau and Les Litteraires. The last one was named for the former regulars who frequented it: George Sand, Guy de Maupaassant, Gustave Flaubert and Anatole France.
Date Of Most Recent Review
December 2010
Reviewers Article by Elena del Valle
Photos by Gary Cox
Service The staff were efficient and discreetly made sure we had everything we needed throughout the meal. When I went to the restroom, which was next to the top of the stairs, they replaced my napkin. During our dinner they made sure everything was placed just right on the table, including the positioning of the plates with the "L" on the top facing each diner. When it was time to depart they coordinated a taxi that picked us up at their door.
Would You Dine There Again-Recommend It? Yes
Contact Information
Pavillon Ledoyen
1, avenue Dutuit
Carré des Champs Elysees
75008, Paris
Phone:
Fax:
Website: