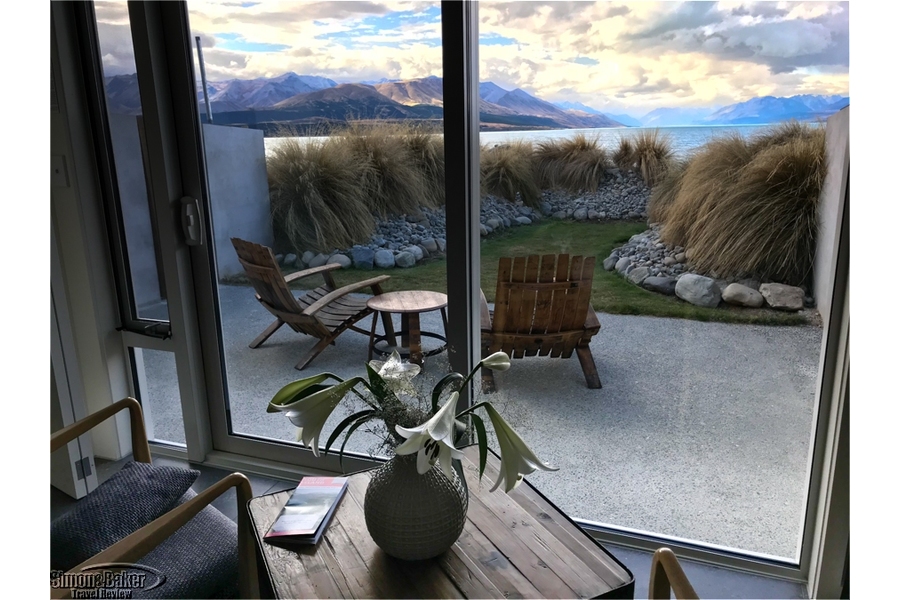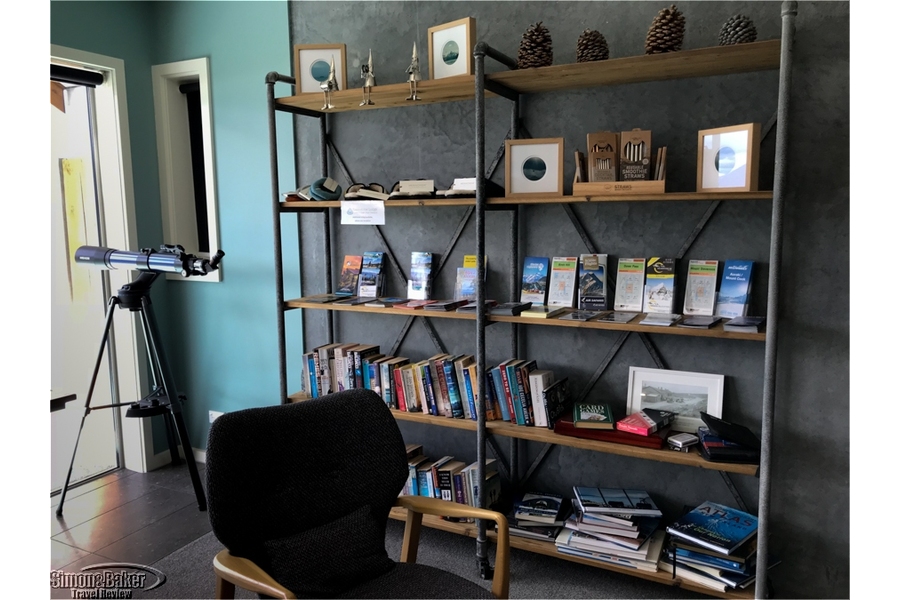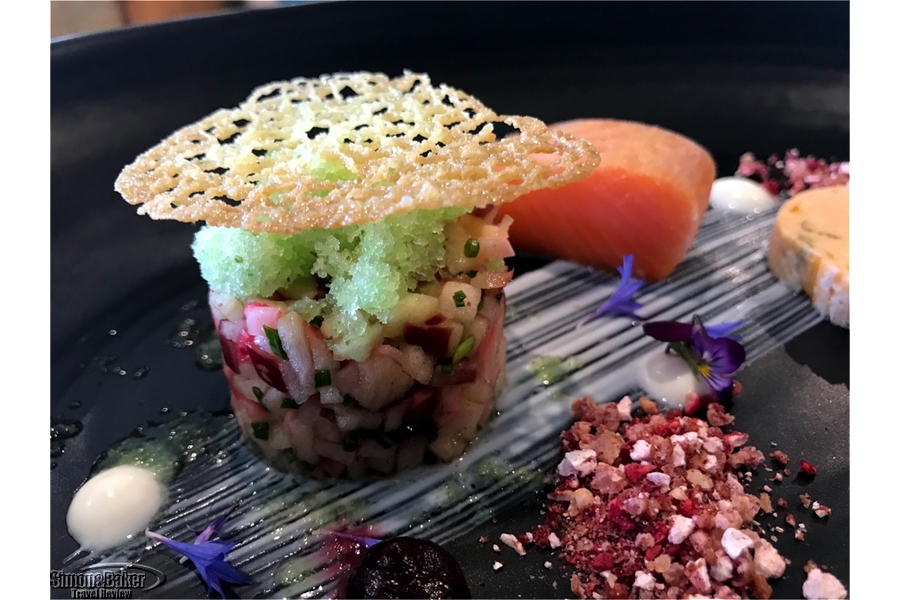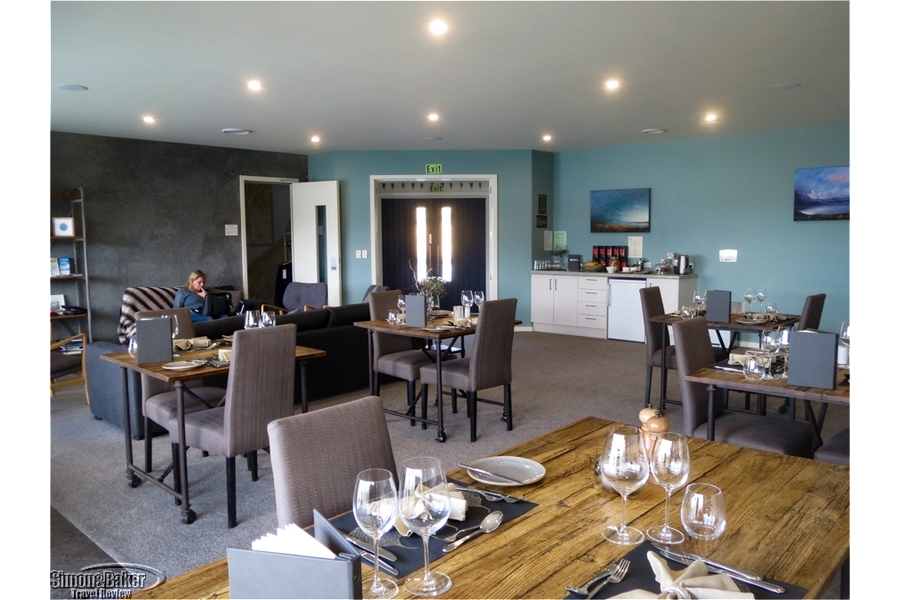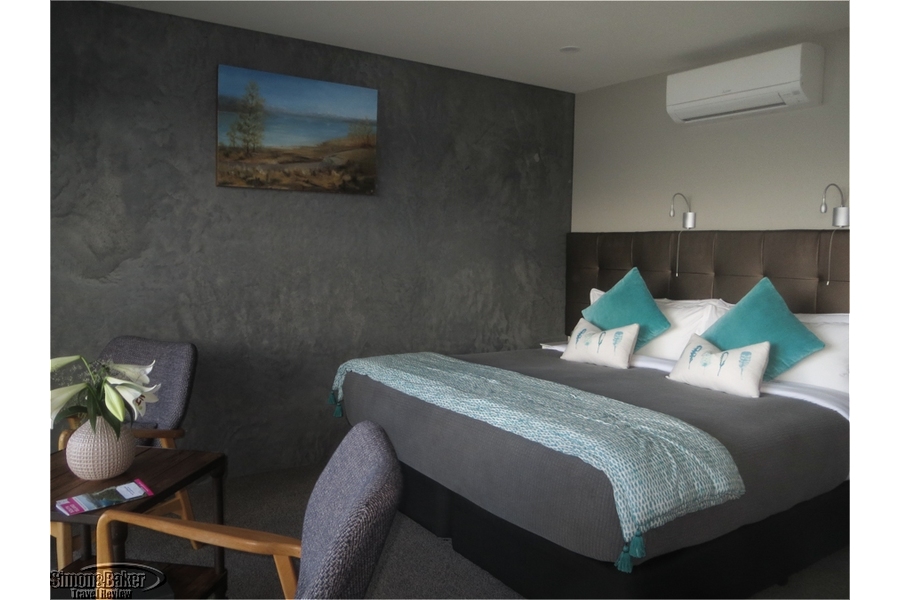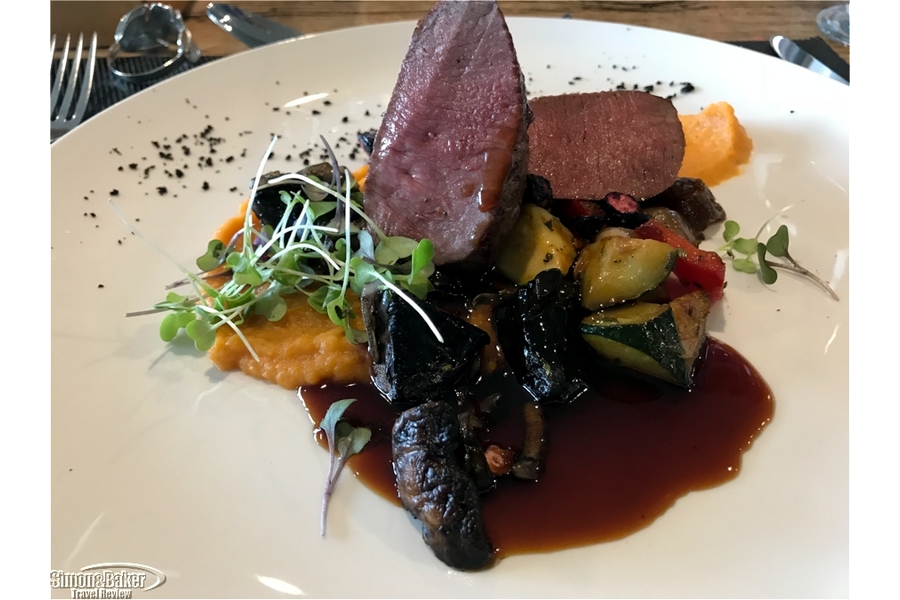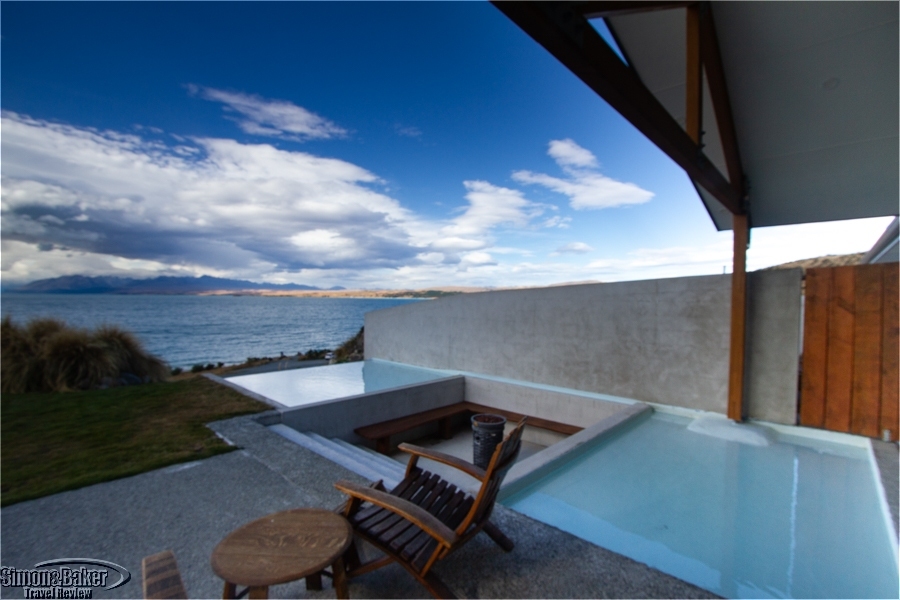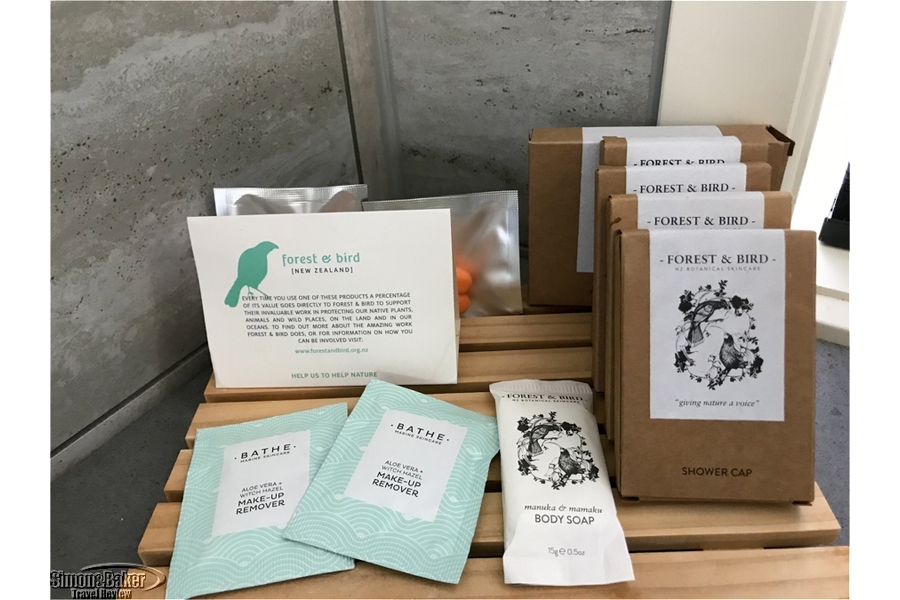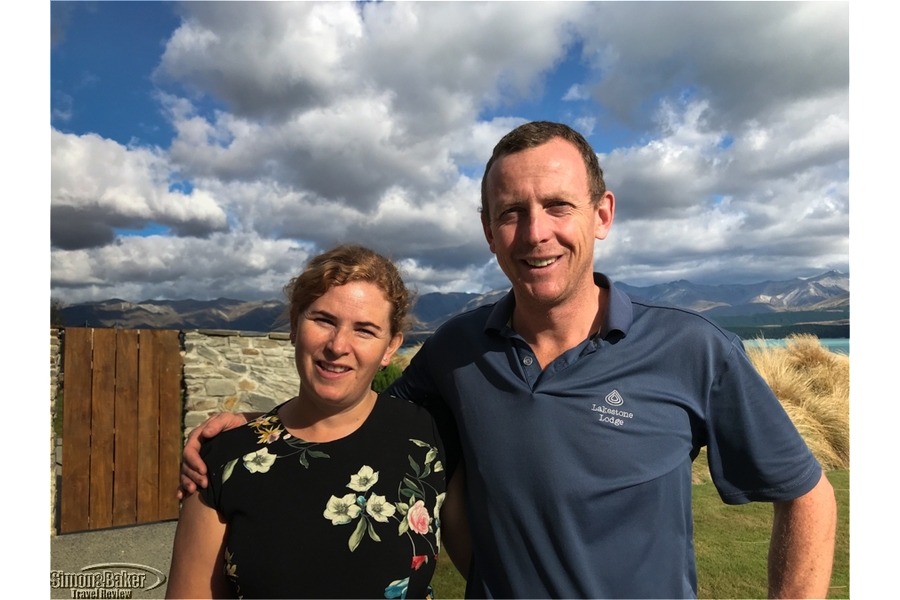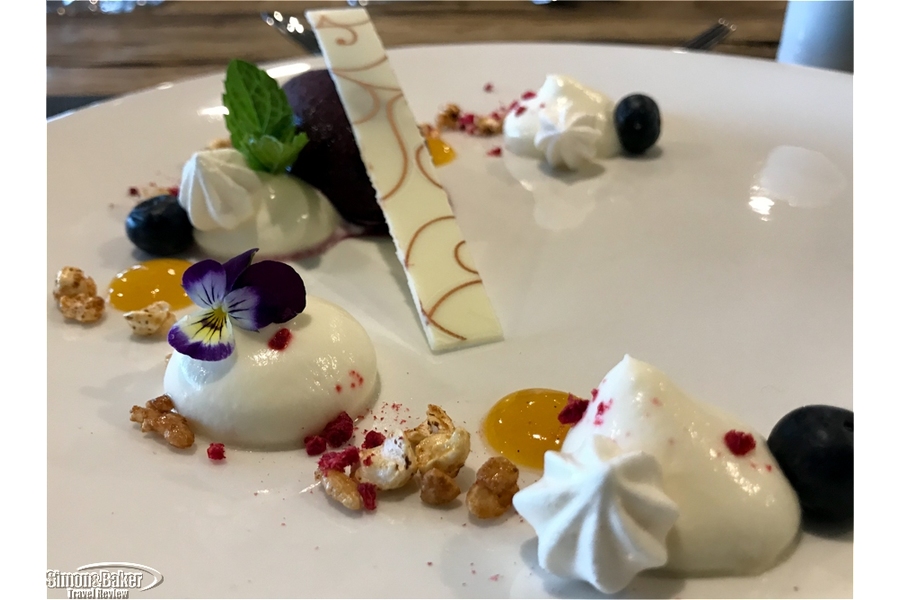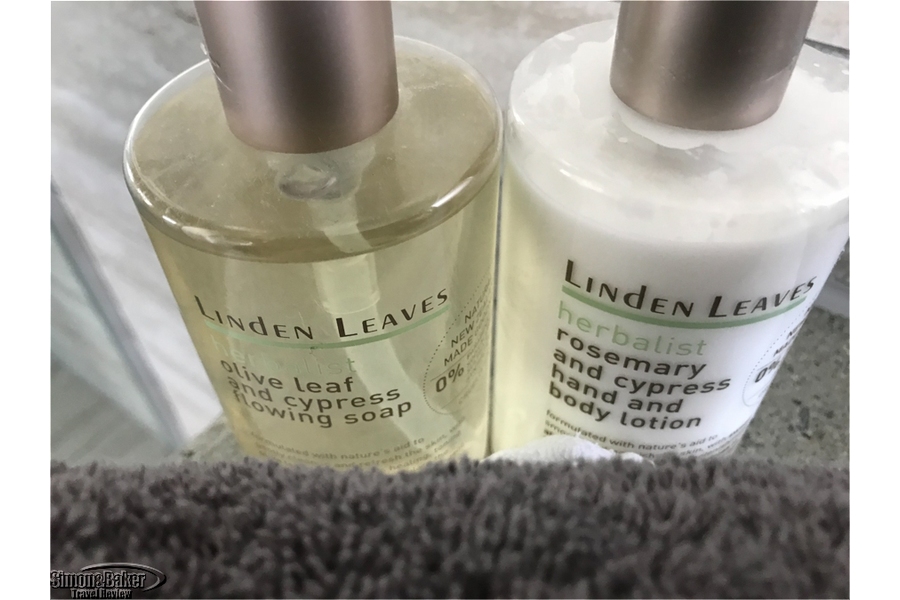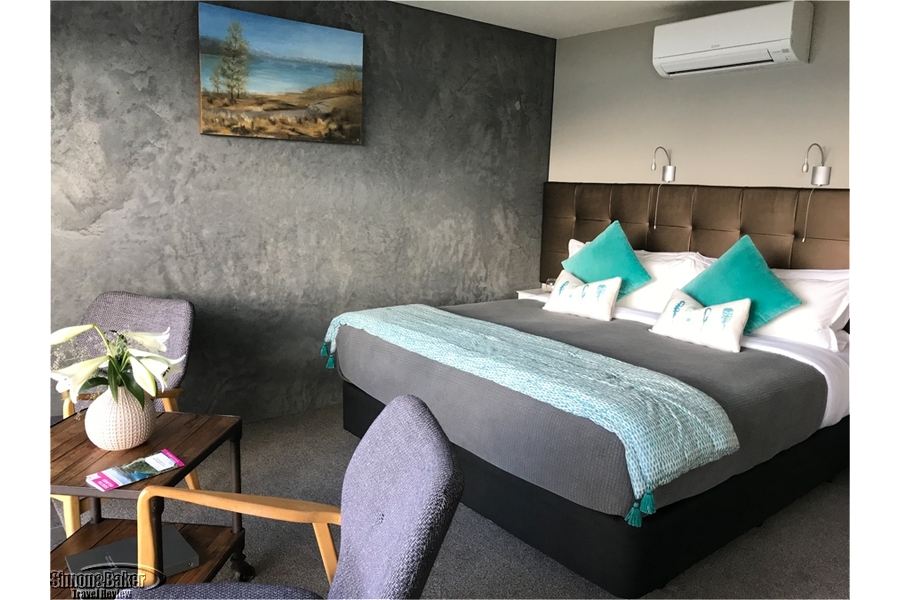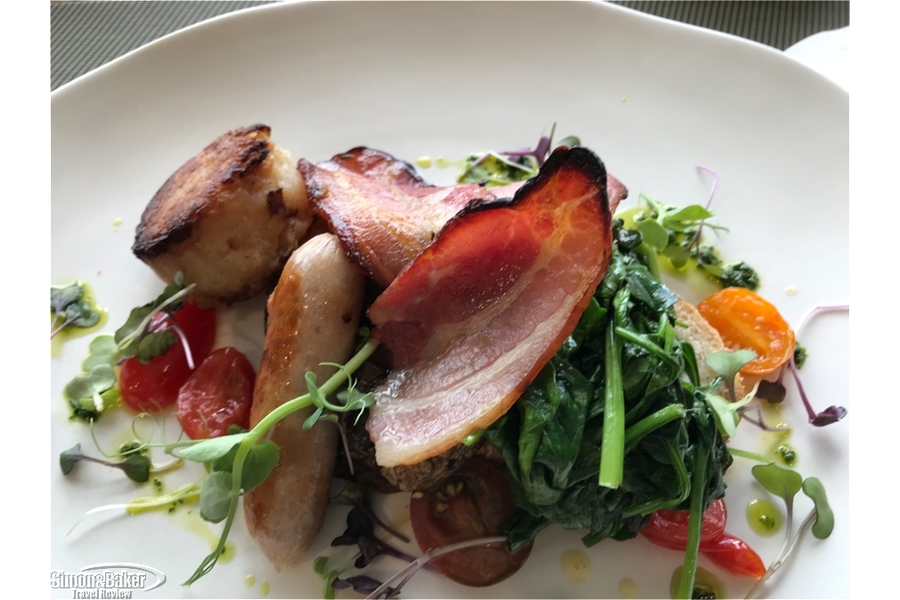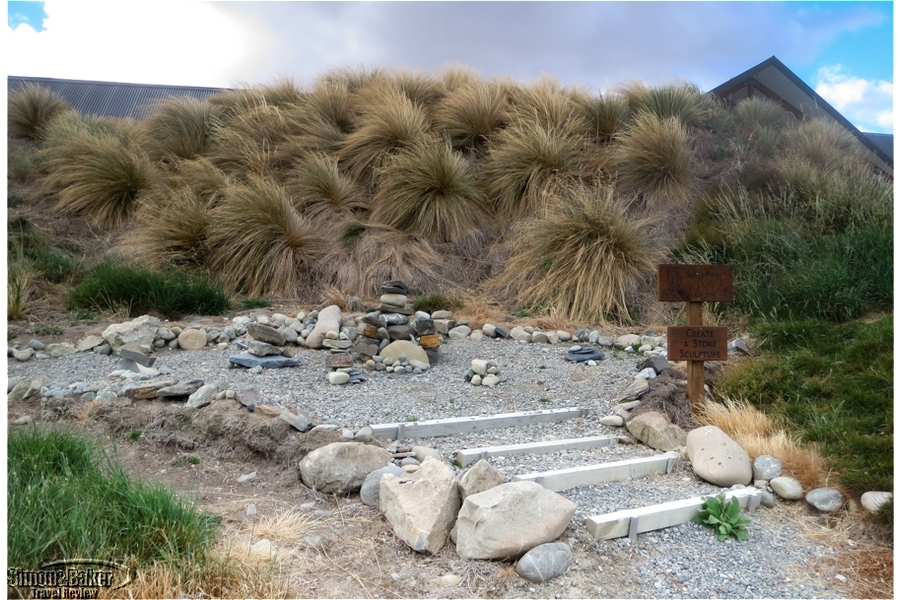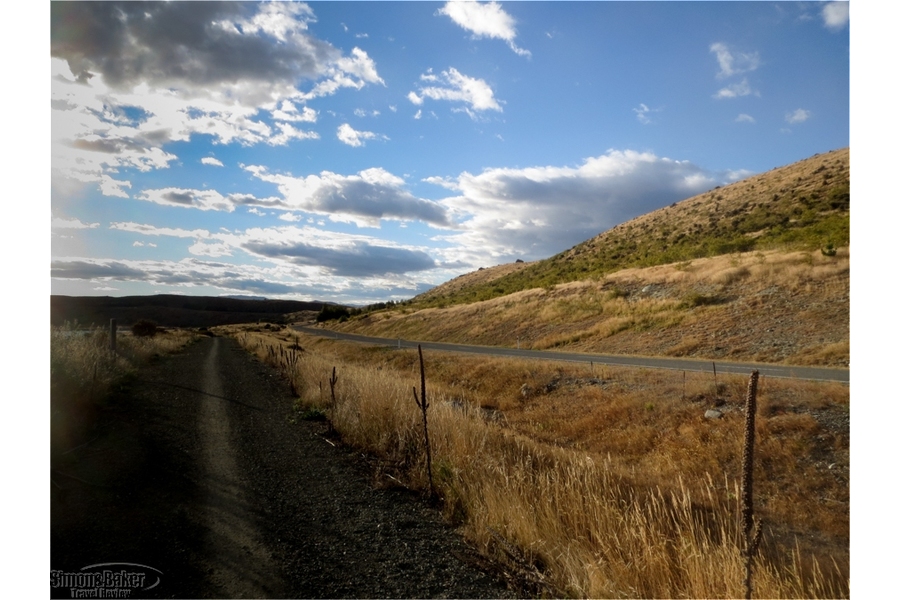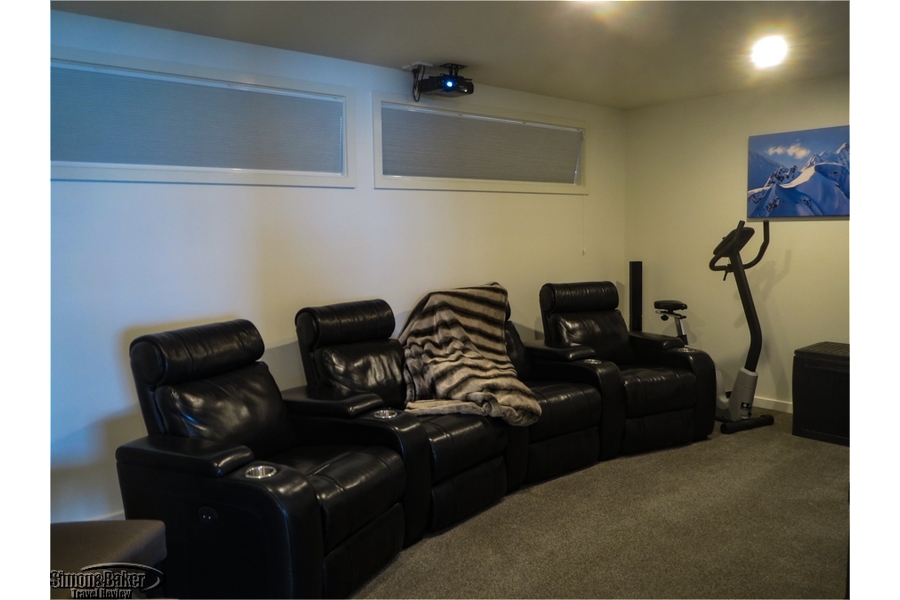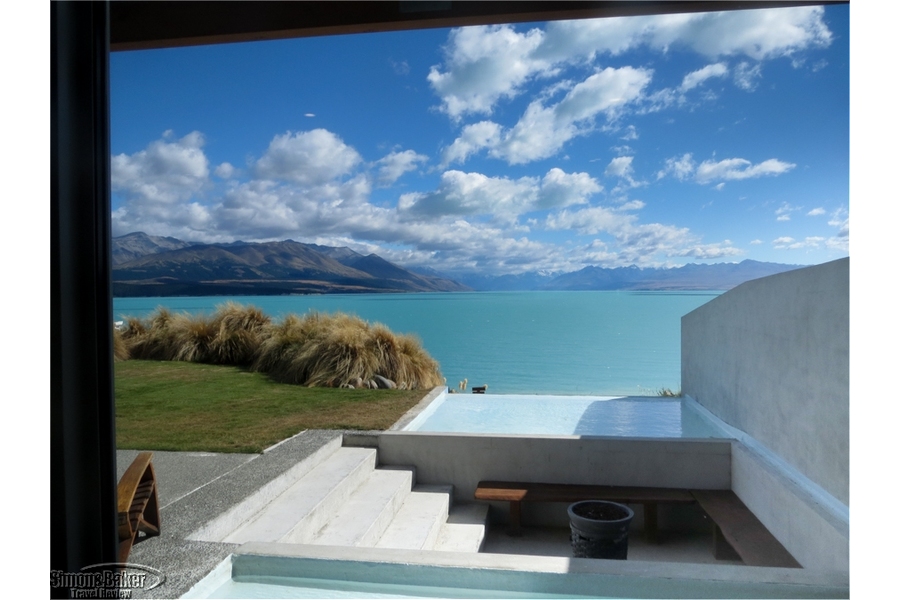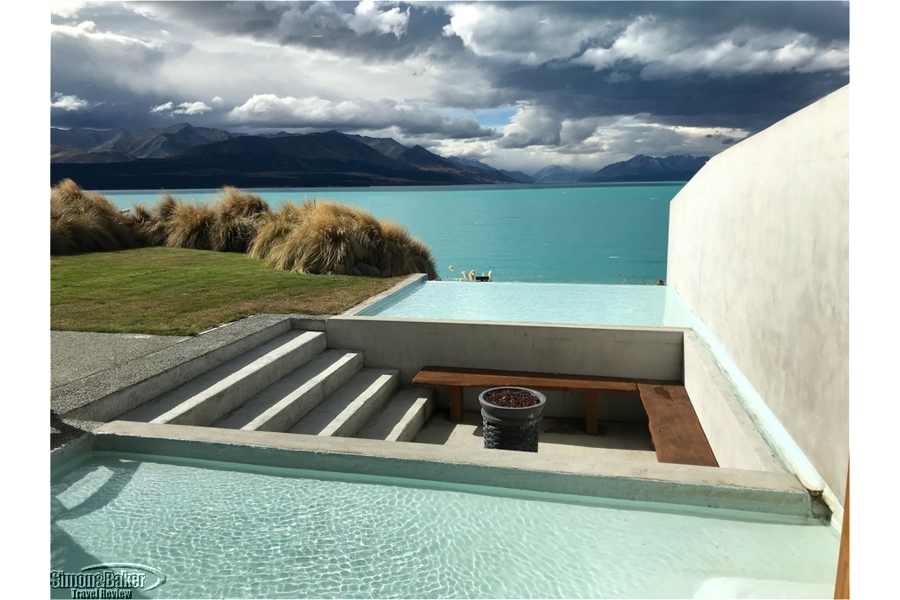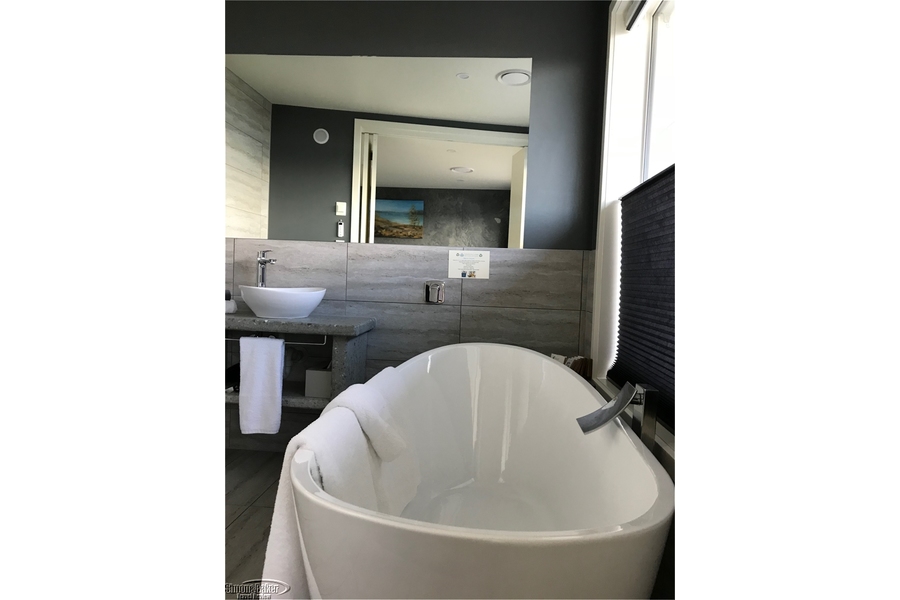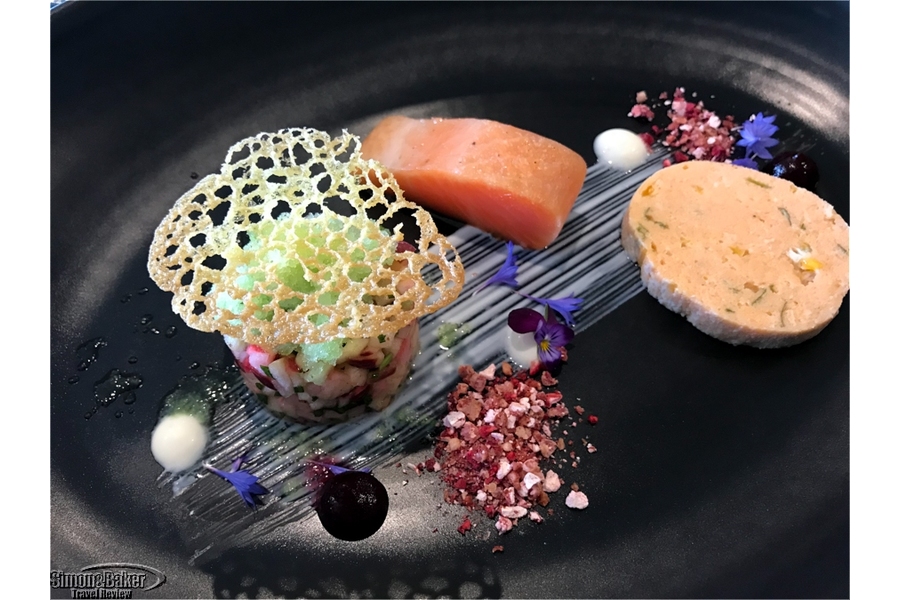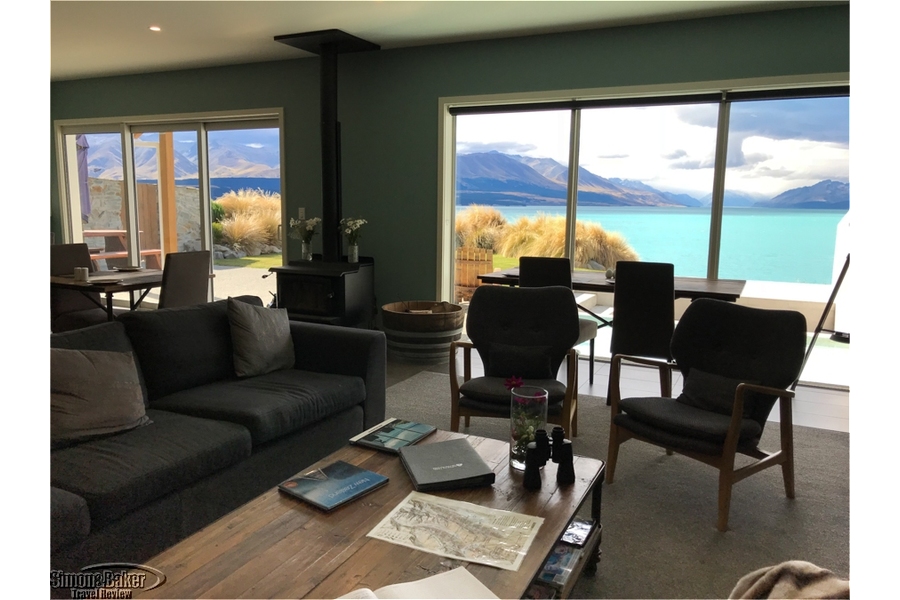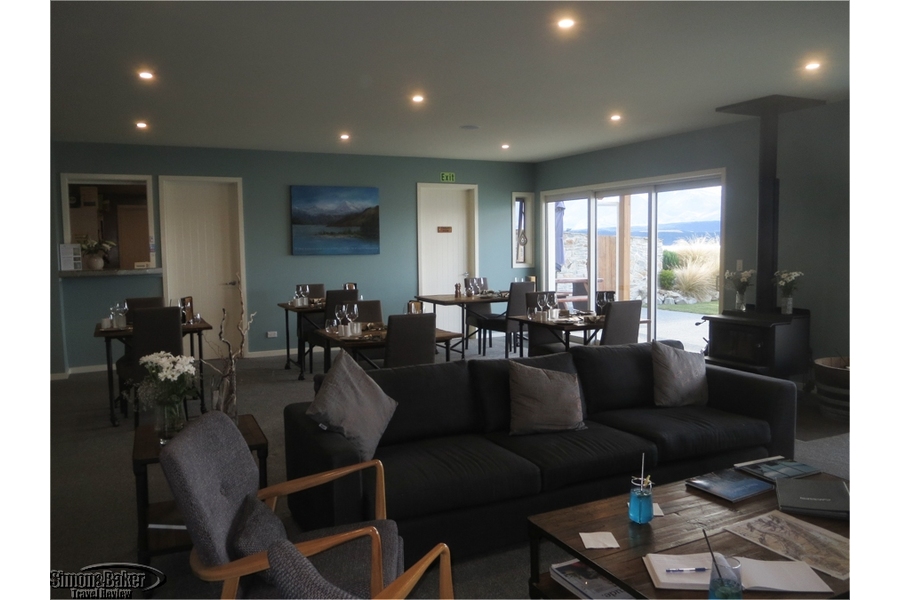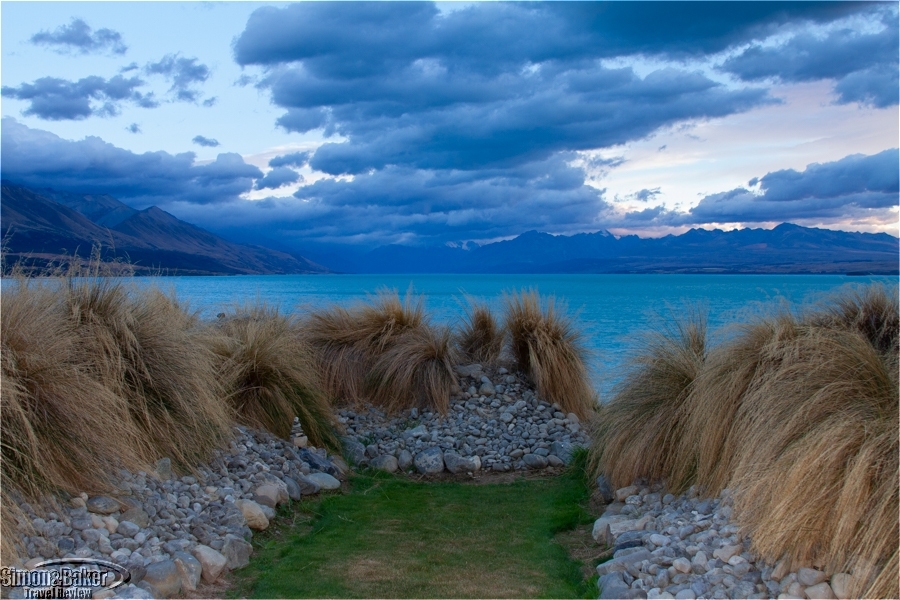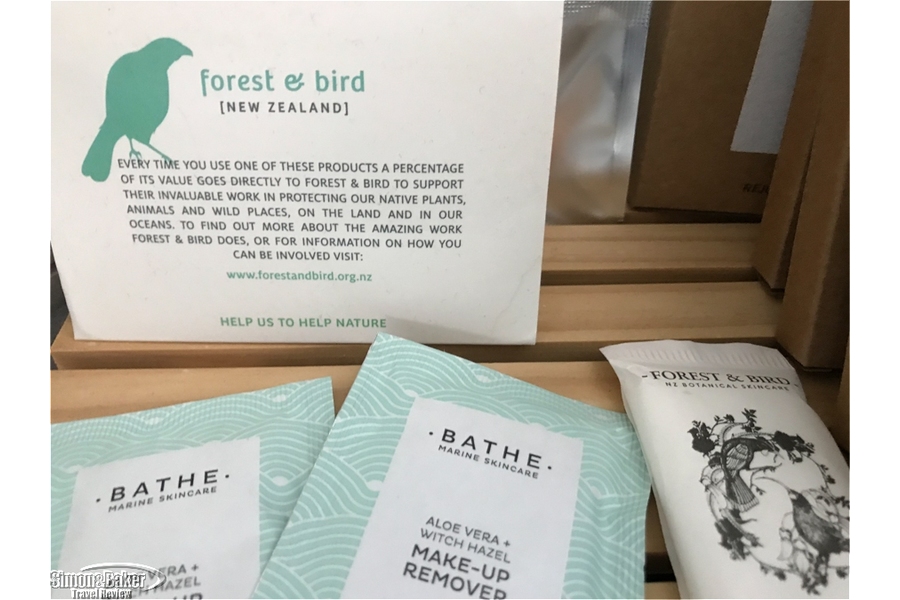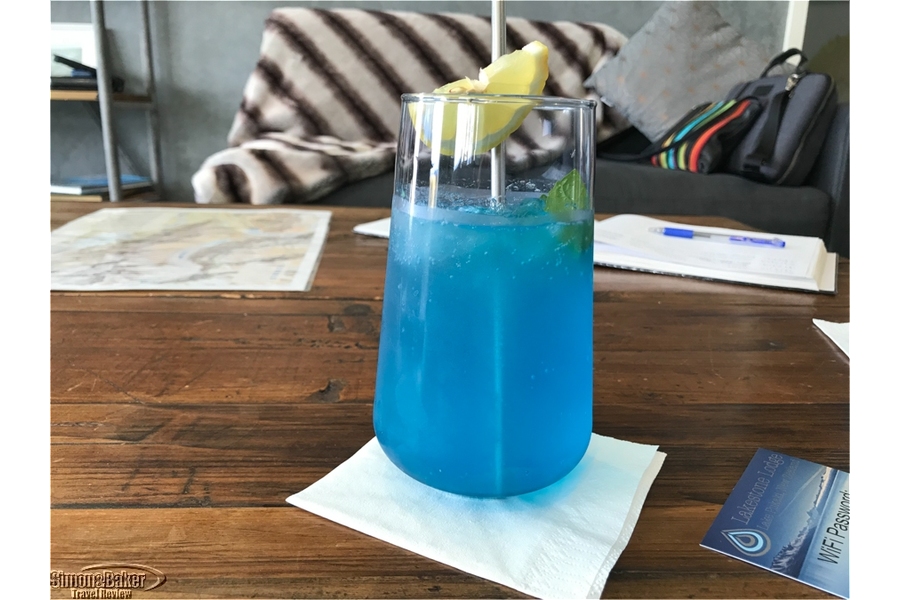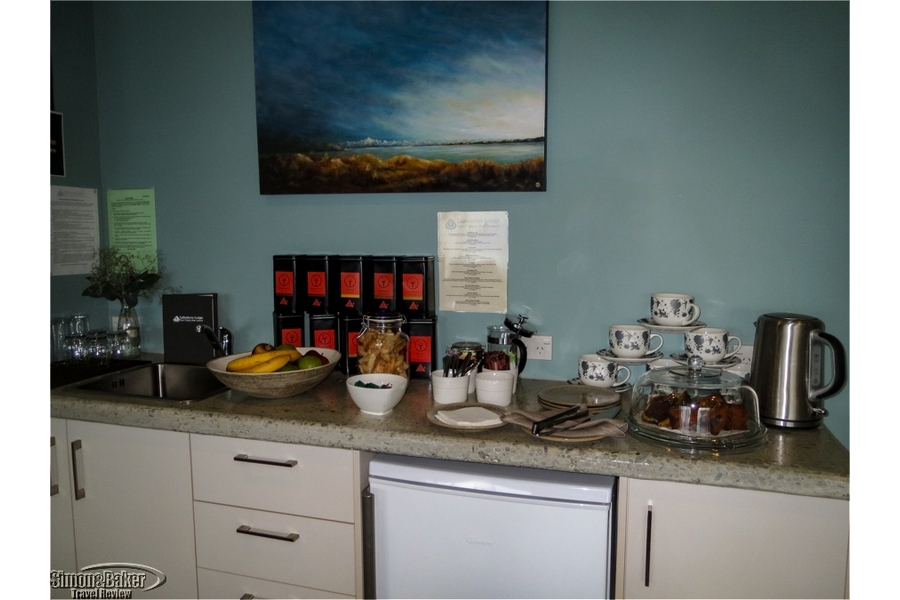 I will recommend it to friends who appreciate family owned accommodations in an intimate and serene setting with striking lake and mountain views and sustainable practices.
Overall Impression
Location, location, location. From the outside Lakestone Lodge, a six-room family owned lovingly built property on the Aoraki Mackenzie International Dark Sky Reserve in the South Island of New Zealand, looked like a garden variety small lodge uphill from a busy lakeside road. Once inside the appeal increased. From the living room and dining room common area (and from my room) the views of Lake Pukaki and the mountains were impressive. Aoraki Mount Cook, one of the country's most iconic mountains, was under cloud cover while I was there, making it impossible for me to gaze at the naked peak. Despite that I enjoyed my stay in large part thanks to its picture perfect direct lake and mountain views.
I appreciated the friendly welcome and warm demeanor of the owners; the art peppered around the common areas and grounds, my comfortable room with private lawn and open terrace (a favorite feature); the property's off the grid status as well as its eco-friendly construction and commitment to environmental sustainability (the owners sought to reduce its environmental impact to an absolute minimum). I liked the generous self service amenities of fresh fruit, hot beverages and baked treats as well as artfully presented homemade breakfasts and dinner.
From the property there was direct access to the Kettlehole Track walk, a one-hour hilltop loop with 360 degree views over the Mackenzie Basin, and Alps2Ocean Cycleway, a lakeside bicycle and walking trail, which ran parallel and within sight of the main road in places. Having seen large crowds at many attractions along the way it was a luxury to be the sole person on the lakeside trail, and one of only three people on the hill trail when I explored them.
Should I return to that part of New Zealand Lakestone Lodge will be on my short list. I will recommend the property to friends who appreciate family owned accommodations in an intimate and serene setting with striking lake and mountain views and sustainable practices.
Children
Children aged over 12 years were welcome. There were no children during my stay.
Class of Accommodation Five Star Boutique Lodge
Connectivity There was good mobile phone reception. There was also complimentary WiFi throughout the lodge.
Handicapped Access Yes, according to the owners one room was "fully accessible with special bathroom and handrails."
Languages English was spoken by all staff. There were also French, German, and Swiss German speaking staff.
Length of Stay Two nights
Location The lodge was 211 kilometers or about two and a half hours drive from Queenstown.
Owned and Managed Anna and Mike Bacchus
Pets Allowed No
Size The one story property on two acres of land had six guestrooms and employed a staff of eight.
Year Opened-Renovated The lodge opened June 2016. It was new looking.
Lobby and Common Areas
A double door entrance led from the parking lot to Aoraki Lounge, a single living and dining room. From almost any corner I could see Lake Pukaki and cloud covered Aoraki Mount Cook. Furniture was arranged around a coffee table in the right side. Against the right wall two shelves housed a lending library as well as a self service souvenir selection for sale. There were hot beverages and a wet bar against the back wall. To the left was reception desk, kitchen door, media room to watch television and movies, and therapy room for massages.
To the right of the main salon a hallway led to guestrooms. There was a selection of merino wool clothes for sale draped on a shelf at the entrance to the hallway before the guestrooms.
There were original New Zealand art and paintings throughout the lodge. The owners were in the process of establishing an art collection to enhance their lodge and its gardens. There were Diana Bacchus oil paintings in the guestrooms, massage room and Aoraki Lounge. According to promotional materials, Diana Bacchus is a retired teacher whose affinity with nature is usually reflected in her artworks of semi abstract, color mood paintings.
Hanging in the small window in the Aoraki Lounge was a Geo Mobile wind chime designed to turn in the breeze. Friends visiting Australia recognized that the Geo Mobile's central motif was similar to the logo design of Lakestone Lodge so they gifted it to Anna and Mike as a welcome present. The Geo Mobile is made from marine grade steel by Botten and Bouwman in Australia.
In the Massage Room there was an intricate, geometric-based form by David Trubridge, an artist from Hawkes Bay, New Zealand. The piece was made from a single component repeated many times. According to promotional materials "David has a strong environmentally conscious philosophy which is demonstrated by his company's dedication to sourcing sustainable materials where possible and using non-toxic oils for his furniture and other designs."
In the garden, there was a ball by John van Beek in Tekapo, New Zealand from rusted barbed wire to contrast against the background of the local environment. Since the early days of farming in New Zealand, wire fences have played a vital role in these communities. When old and rusty wire has served its purpose, the artist salvages it and turns it into outdoor art.
Four columns of stone stood at the western side of the property positioned, according to promotional materials, so that looking through the stone columns "it seems that the earth is brought into contact and unity with the lake, distant mountains and the sky above."
The many beaches and stony areas in New Zealand where people have fun stacking stones or using stones to create designs inspired the stone sculpture at the lodge. Visitors collected stones from the property to create that sculpture. In the Media Room, there was a piece by Ian Hamlin, "one of New Zealand's leading painters represented in public, private and corporate collections worldwide," for sale.
The interior design was by Deborah Still Interior Designs based in Timarum. She worked in close consultation with Anna and Mike to complement the eye popping natural environment. Furniture was sourced as locally as possible. The owners emphasized solid, functional furniture from sustainable origins meant to blend in with the environment. Outdoor furniture in all the courtyards and some inside tables came from a local designer in the Mackenzie Basin, where he recycled old wine barrels into furniture.
Large outdoor tables and seats were from local hardwood macrocarpa trees sourced from Burkes Pass in the Mackenzie Basin. The owners selected the heavy wood so that I wouldn't blow away in high winds.
Many of the benches and vanities were made from leftover concrete from the building process. They were fashioned by a Mackenzie based artist.
Bathroom I liked the bathroom's blend of form and function. The tiled bathroom had underfloor heating, full view of lake and mountains (a favorite), and an oval bathtub next to the window to take advantage of the view. Electronic controls made it easy to raise and lower the blinds above the bathtub. The concrete vanity was custom designed. Across from the bathtub there was a glass enclosed shower.
Room
I stayed in Sealy (named after Mount Sealy 2,627 meters in height, part of New Zealand's Southern Alps and visible from my room), a 25 square meter Lake View Super King room. The second room from the entrance and common room it had a private 24 square meter terrace with outdoor furniture and lawn. I had pretty lake and mountain views from every corner of my room.
It was furnished with a comfortable bed sandwiched between matching night tables and set against a built-in cushioned headboard. It was decorated in gray with a single unframed oil painting as the only artwork on the wall. Matching cloth and wood armchairs and a wood and metal two-level table faced sliding glass doors. Atop the table there was a white vase with fragrant lilies. Curtains provided privacy and shade from summer sunlight.
My favorite feature of the room was its private terrace with expansive lake and mountain views. Sliding glass doors led onto a concrete slab with twin wood reclining armchairs and a matching table. Large rocks surrounded a green lawn with shaggy straw plants. A wall on either side of my terrace meant I didn't see my neighbors's terraces.
The room temperature could be adjusted via a remote controlled heating and cooling unit on the wall above the bed. There was also centrally controlled underfloor heating. During the day natural light filled the room. At night there was ample light in the room and convenient reading lights hung above the headboard.
Food and Restaurants The chef created a daily changing set dinner menu based around local products such as salmon, venison and lamb. According to a spokesperson, the menu could be altered to suit dietary requirements. There was an additional charge for dinner. A cooked egg or pancake breakfast was included in the rate. Lunch was available on site at an additional cost.
Amenities
There was a slightly sweet blue welcome drink on arrival. On the table in my room there was a folder with detailed information about the property and staff. There were New Zealand made Linden Leaves toiletries (shampoo, conditioner, body wash, body lotion in 300 milliliter plastic bottles), described as 100 percent certified natural, in the bathroom. There were also New Zealand made Forest and Bird amenities (bath salts, soap, vanity kit). For every purchase of one of those products a percentage of its value was said to go directly to Forest & Bird to support their work protecting animals and wild places. Plastics were recyclable, formulations were described as biodegradable.
There was a tea and coffee station in the common area with fresh fruit and baked goods. I especially liked the moist marble cake.
I found out after I left that there were complimentary bicycles available for guest use.
Facilities Restaurant for in-house guests, treatment room for massages and facials; onsite helipad with capacity for two helicopters; media room with big screen and surround sound with access to 300 movies. There was a common terrace adjacent to the dining room with twin water features and fire pit.
Other
In October 2018, The property was recognized as a 5 Star Boutique and Lodge with Qualmark's Gold Sustainable Tourism Business Award, the New Zealand tourism official quality assurance organization.
An off-grid eco-lodge it was self-sustainable with solar power, onsite artesian water bore (well), and its own eco-sewerage system. The owners and staff encouraged guests to recycle, providing recycling bins in the common area. The lodge management sought to minimize consumption of resources.
Located In the Aoraki Mackenzie International Dark Sky Reserve its lights were designed to enhance the night sky. It was the only building to have a view of Aoraki Mount Cook (New Zealand's highest mountain) over Lake Pukaki,
The lodge was near the Alps2Ocean Cycleway, a 300 kilometer bicycle trail from Aoraki Mount Cook to Oamaru on the coast. From the property parking lot there was access to the Kettlehole Track walk, a one-hour loop with 360 degree views over the Mackenzie Basin.
The owners, both New Zealand natives, had the lodge architecturally designed to blend in with the natural environment of the Mackenzie Country, using a palette of natural colors. The Lodge was heated mainly through a passive design with large north facing windows that allowed the full low angle winter sun to heat the inside of the building (the eave design didn't allow high angle summer sun to enter the rooms). When the winter sun entered the rooms it warmed dark floor tiles near the doors and the internal tilt panel concrete walls. The walls were each attached to the 10-ton underfloor insulated thermal mass that moderated the temperature between day and night.
Because external temperatures in winter may drop to approximately -20 Centigrade (-4 Fahrenheit), additional means of heating were necessary. The property converted excess solar power into heating water, which was also used for underfloor heating, and was boosted by a boiler when necessary to maintain a comfortable temperature throughout the year. There was a large "clean-air" wood fire in the Aoraki lounge.
According to the property description, guestroom insulation was substantially superior to the building code requirements, and all windows used high spec thermally broken double glazing to retain warmth. A heat exchanger pumped fresh air quietly into guestrooms and extracted stale air. The process warmed incoming fresh air, eliminating the need for air-conditioning. In order for the system to work efficiently windows and doors needed to remain closed. It wasn't necessary for me to make use of the wall unit in my room.
When necessary, long lasting energy efficient LED bulbs provided artificial light. Lighting was triggered by motion sensors on the interior and exterior. Lights and electrical equipment were turned off when not in use to conserve energy. Energy efficient appliances were used throughout the Lodge. When the weather allowed, washing was air dried on a clothes line.
The property harvested rainwater from the large roof and stored it in a 30,000 liter tank. As backup, the property had its own water bore (well) to pump water from 46 meters below the surface. Because rainfall was very low management relied on water conservation practices, reducing water usage through certified tapware, shower heads, low water use toilets and only replacing bath towels when necessary.
The lodge conducted internal recycling, separating waste at its source and composting organic material, which in turn was used in its vegetable garden and orchard. Sewerage was dealt with onsite, where material was broken down by natural microorganisms.
Guests were invited to conserve energy by turning off lights and other electrical appliances when not in use; reusing towels and bed linen where possible; keeping windows and doors shut on cold days and nights; using appliances and chargers when the sun was shining if possible; showering and bathing when the sun was shining, if possible; in the winter opening blinds and curtains during the day when there was sunlight and closing them at night; and in spring and autumn closing curtains curtains during the day to keep out the heat.
Cleanliness
Excellent
Date of Review February 2019
Reviewers
Photos and Article by Elena del Valle
Would You Stay There Again? Yes
Contact Information
Address:

Lakestone Lodge
4589 Tekapo-Twizel Road
Lake Pukaki, Twizel
7999, New Zealand

Phone:
Website:
Email: