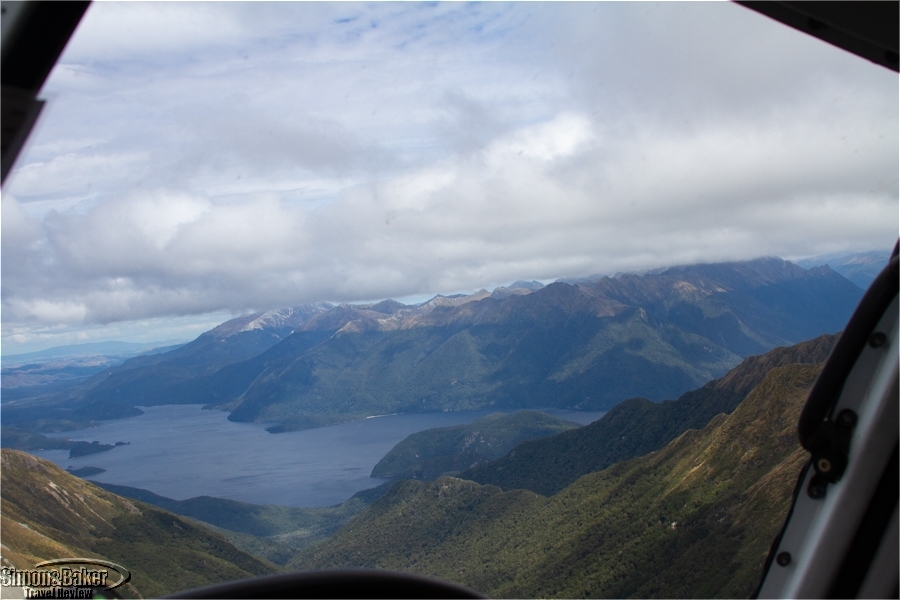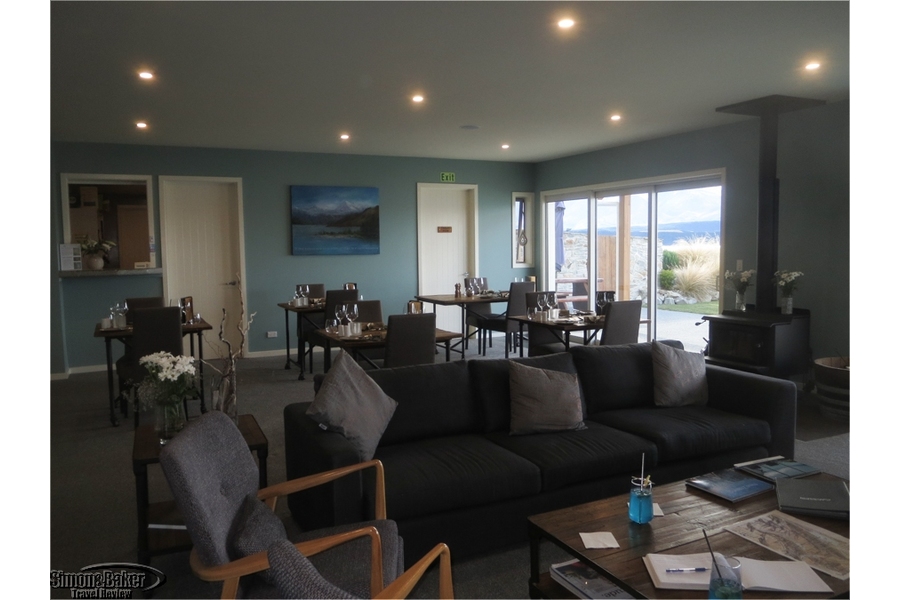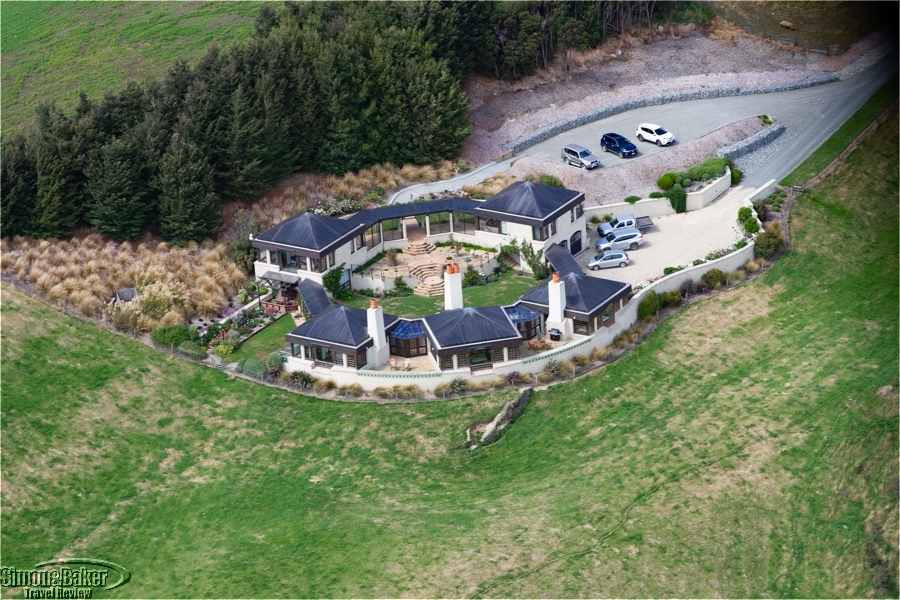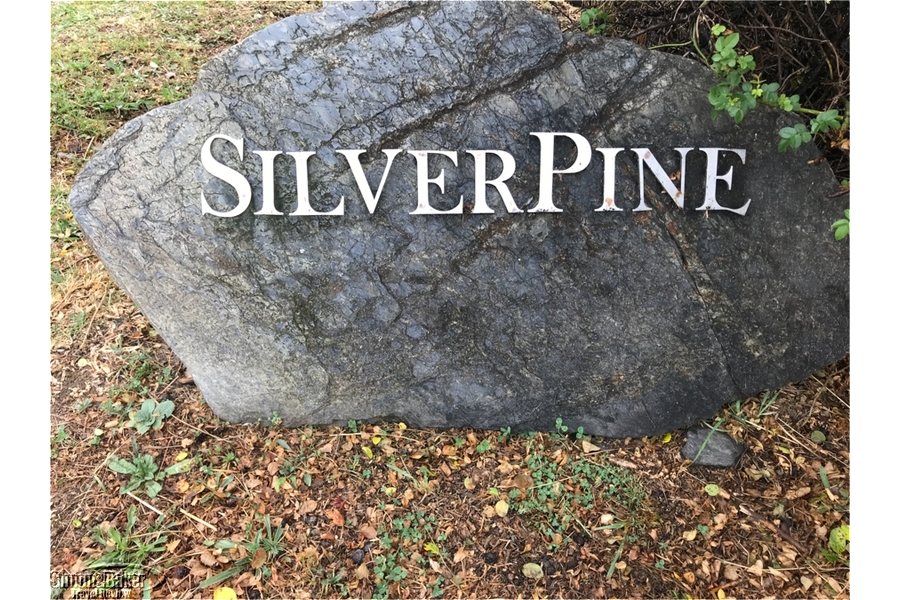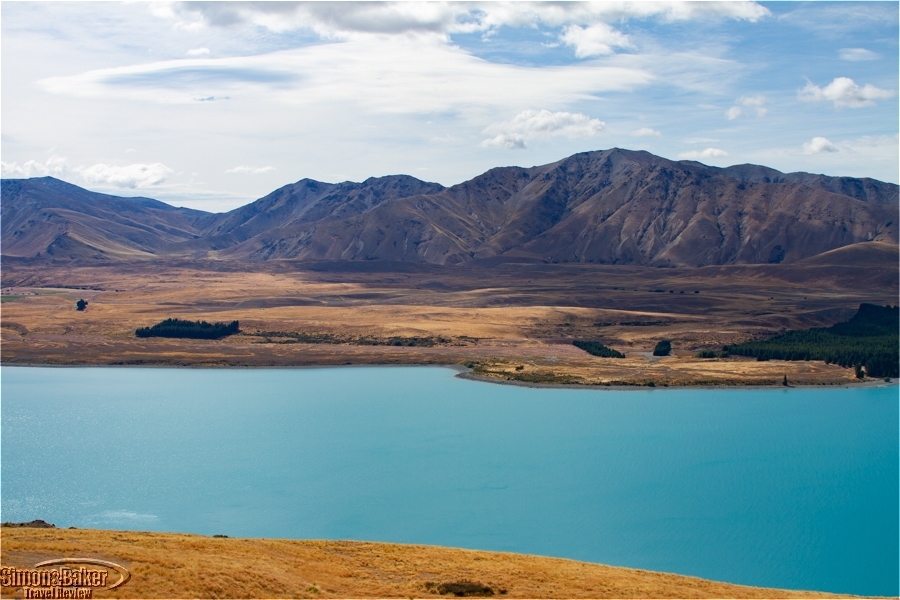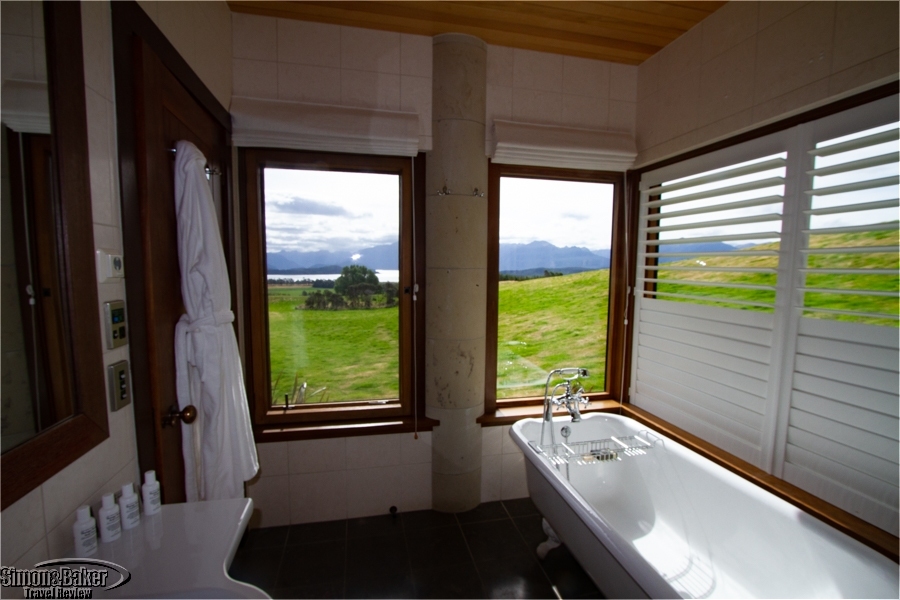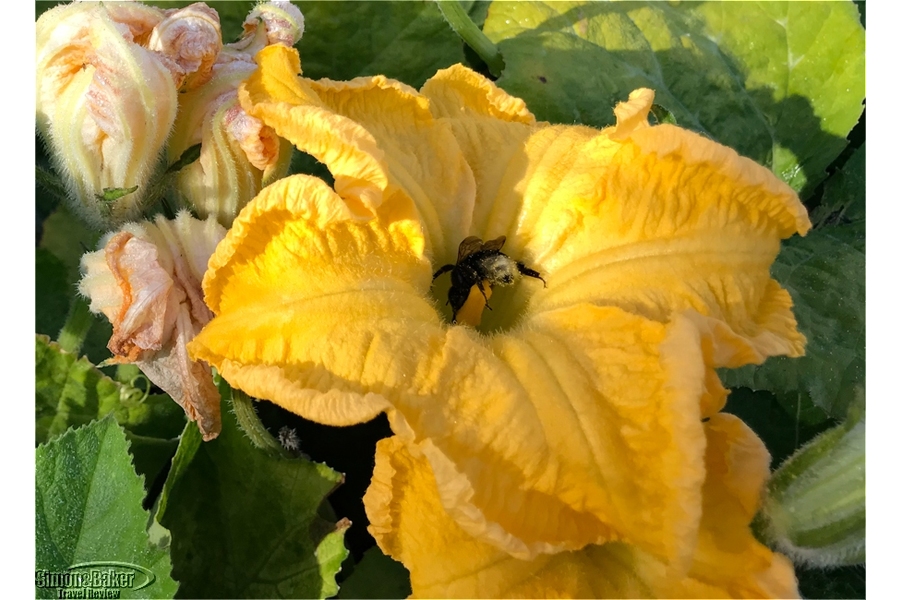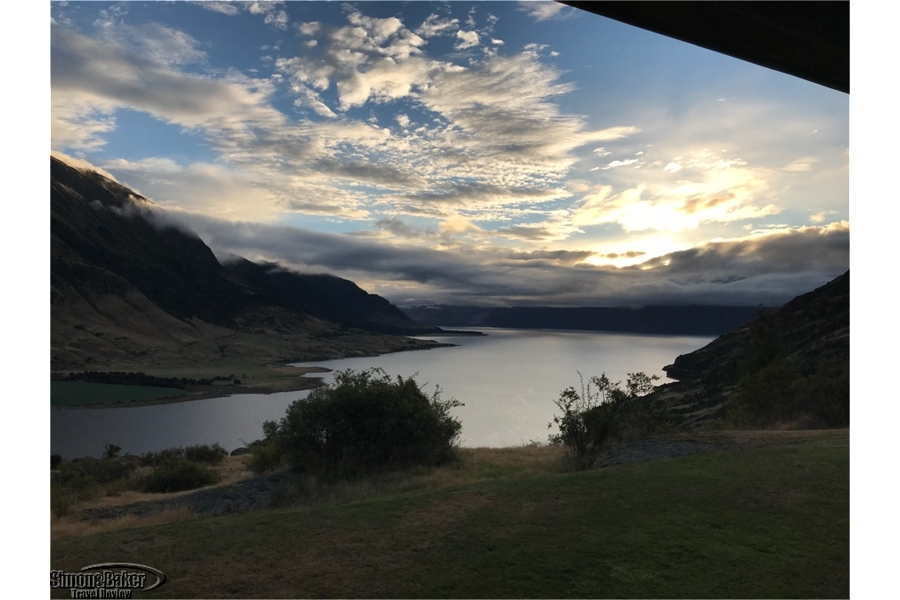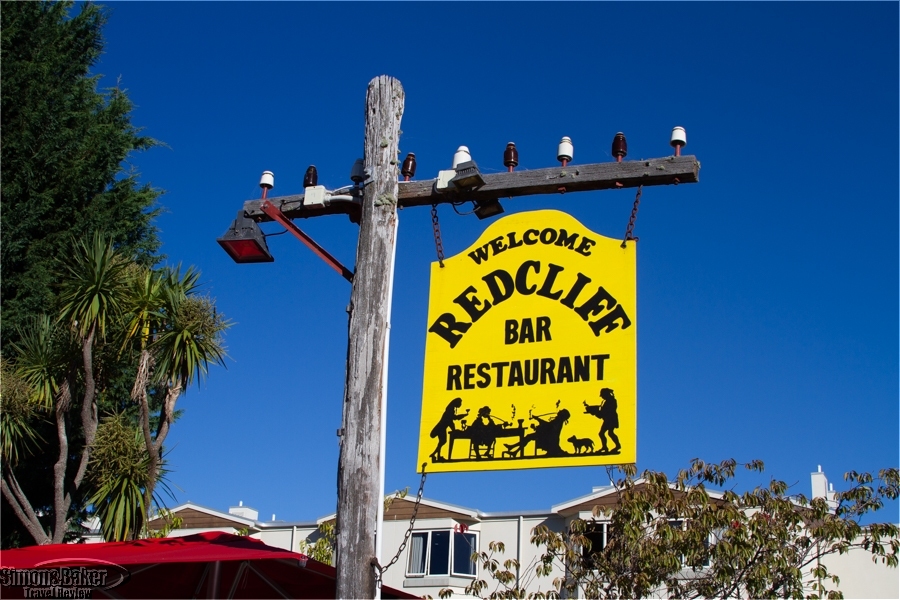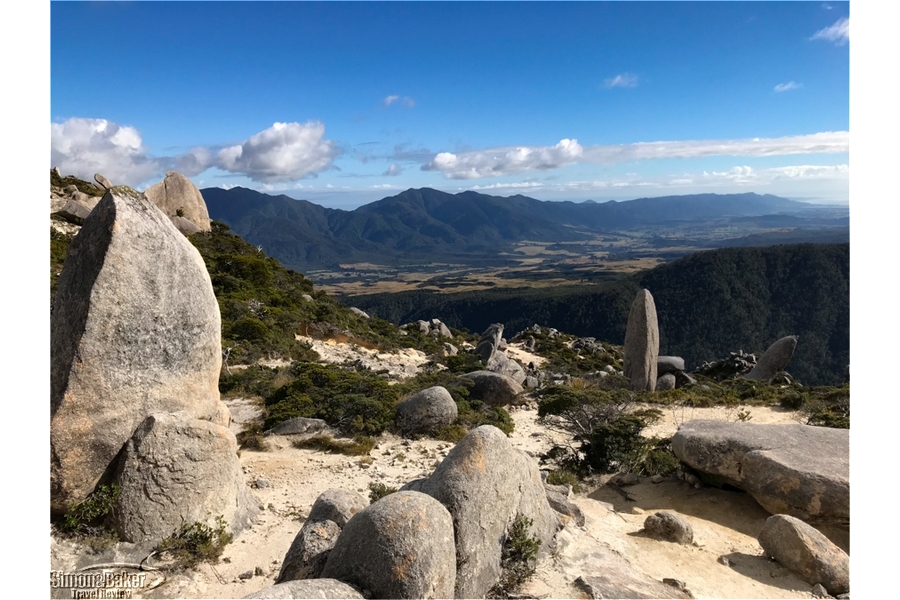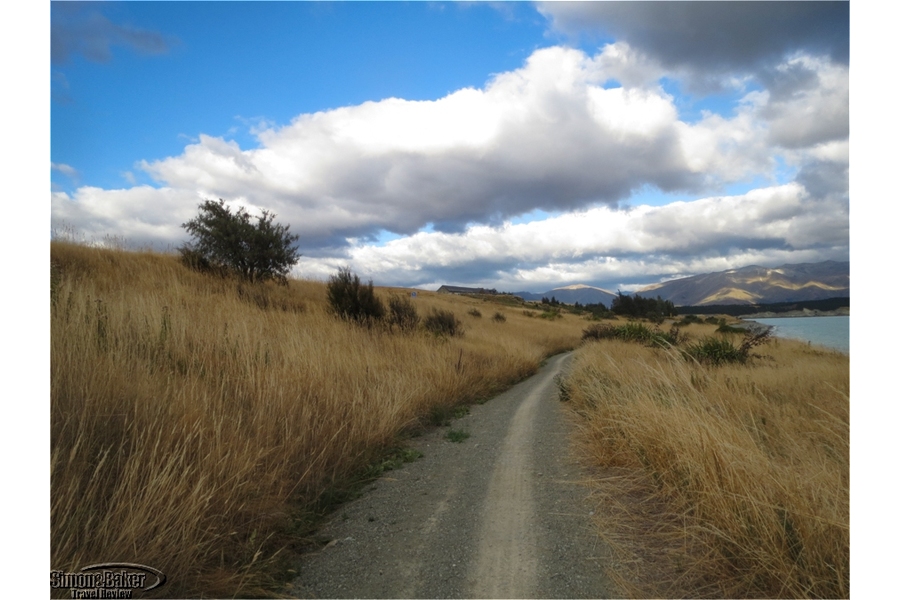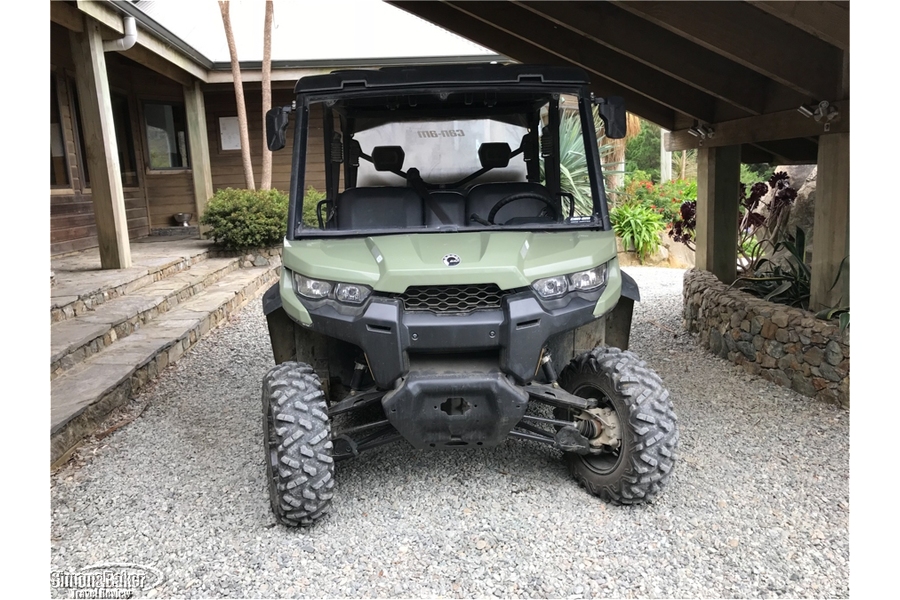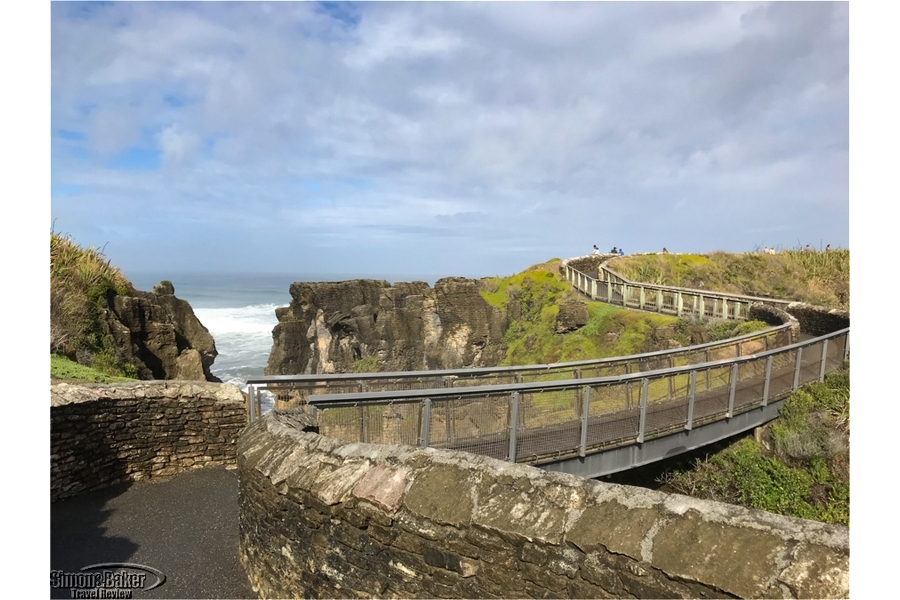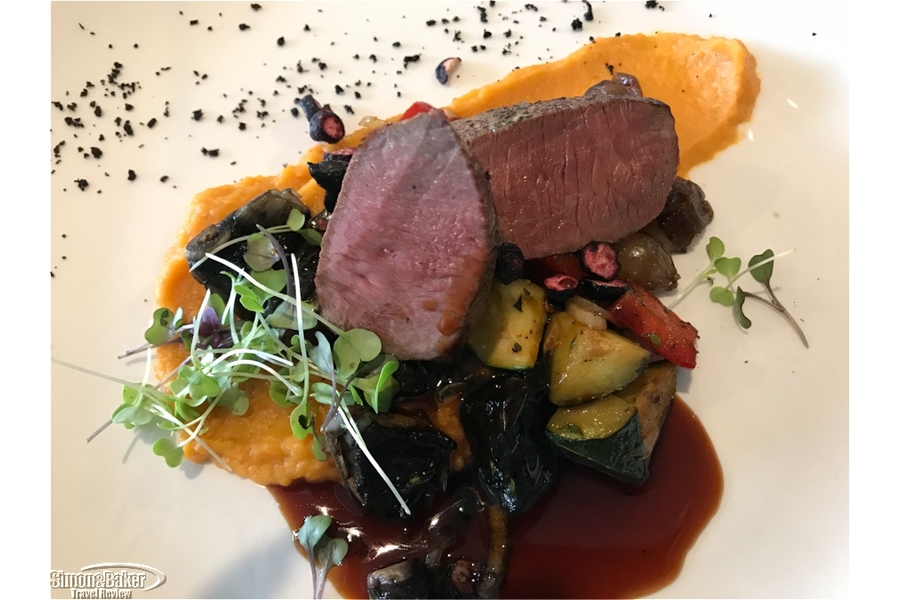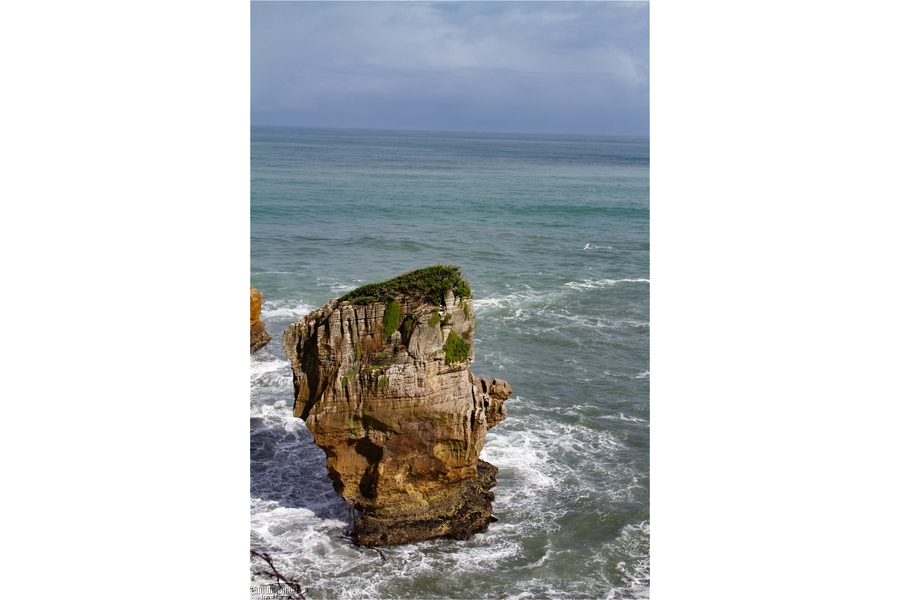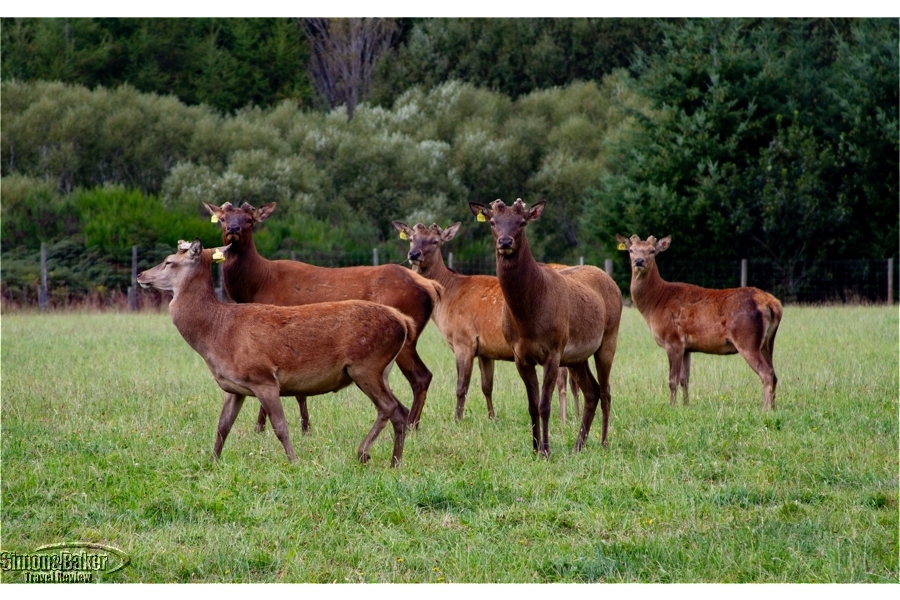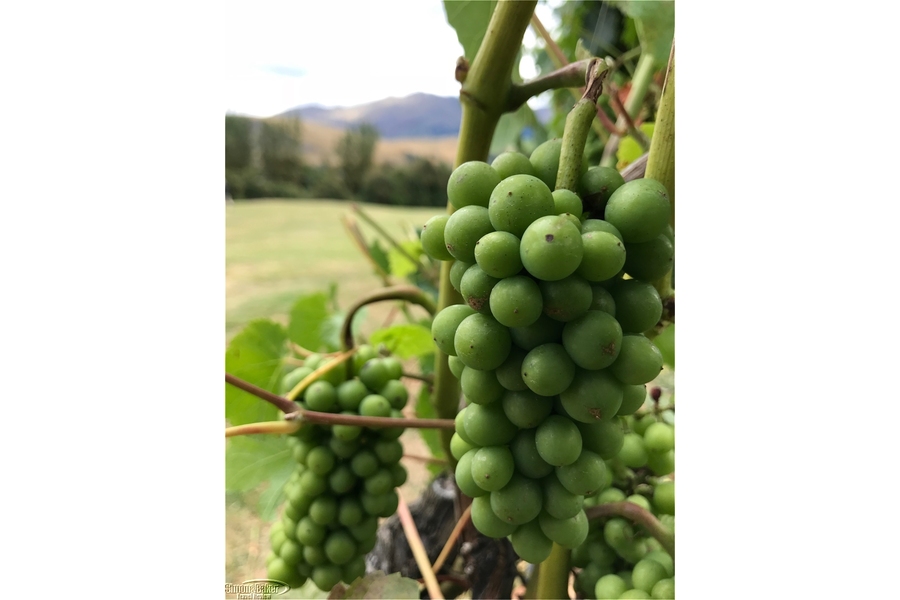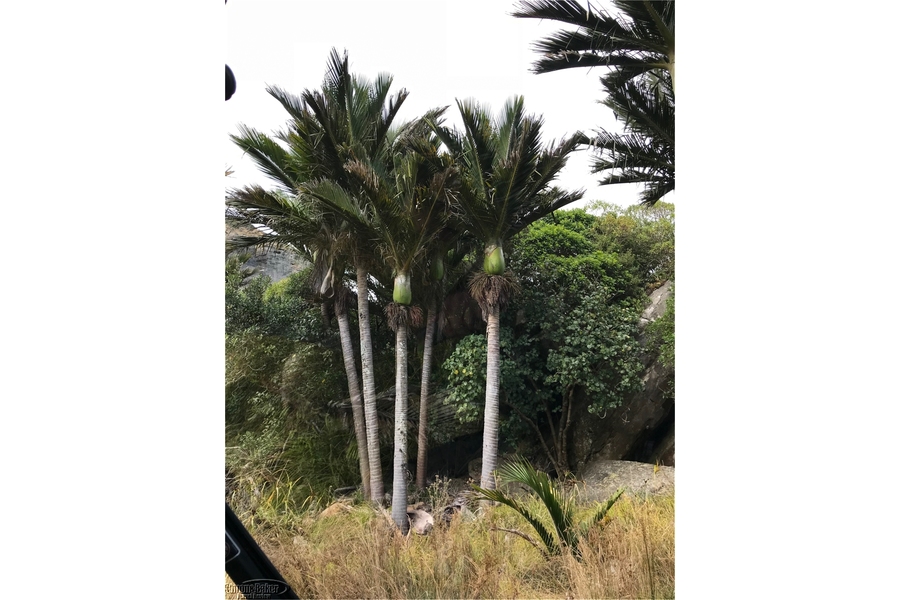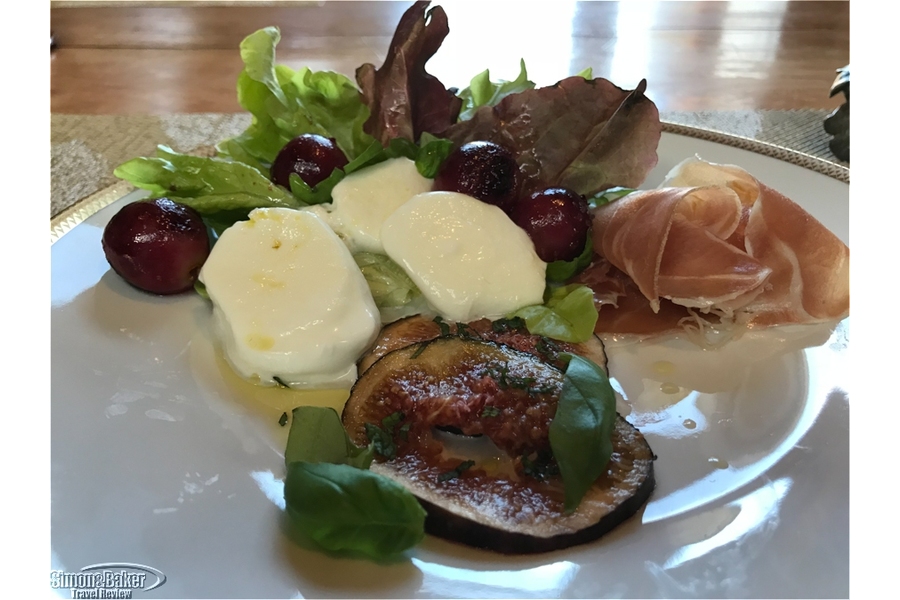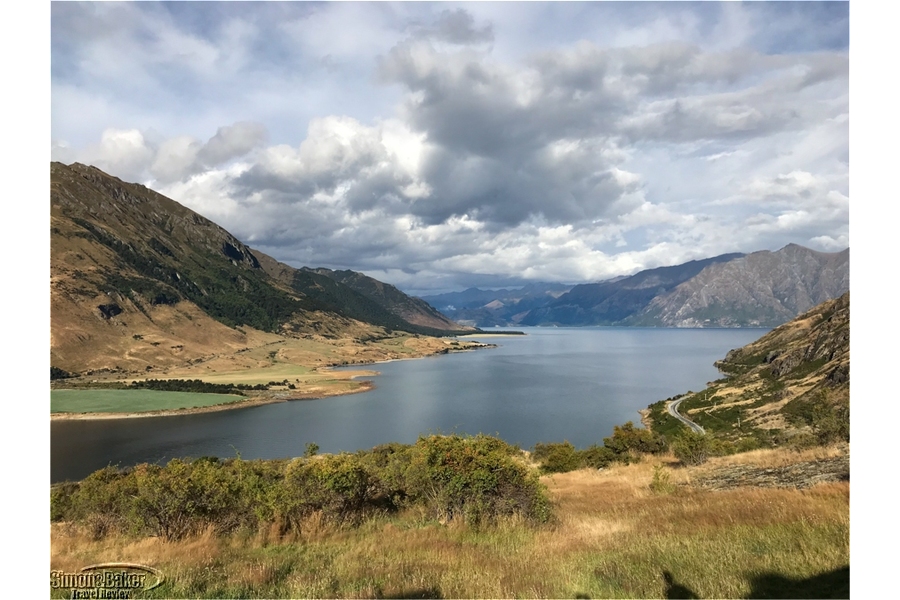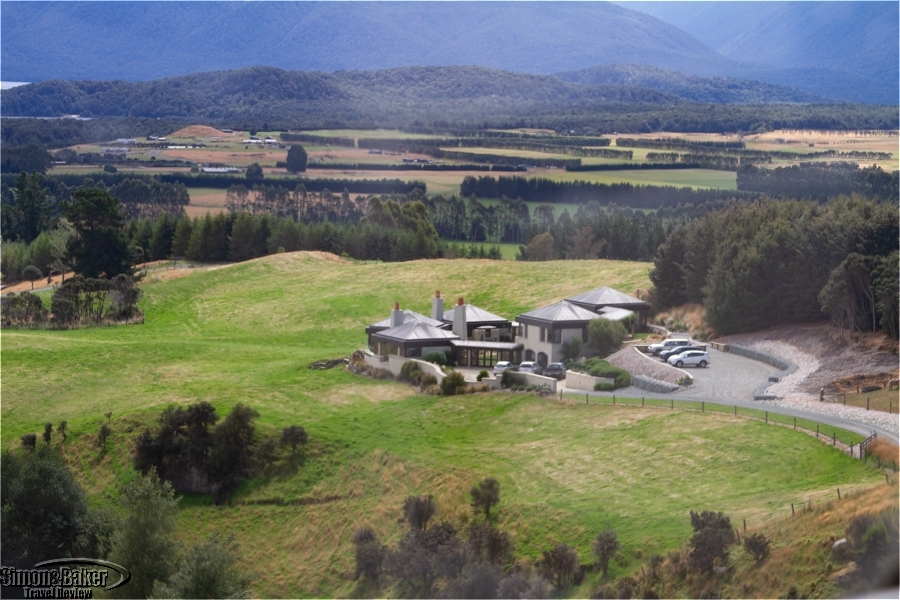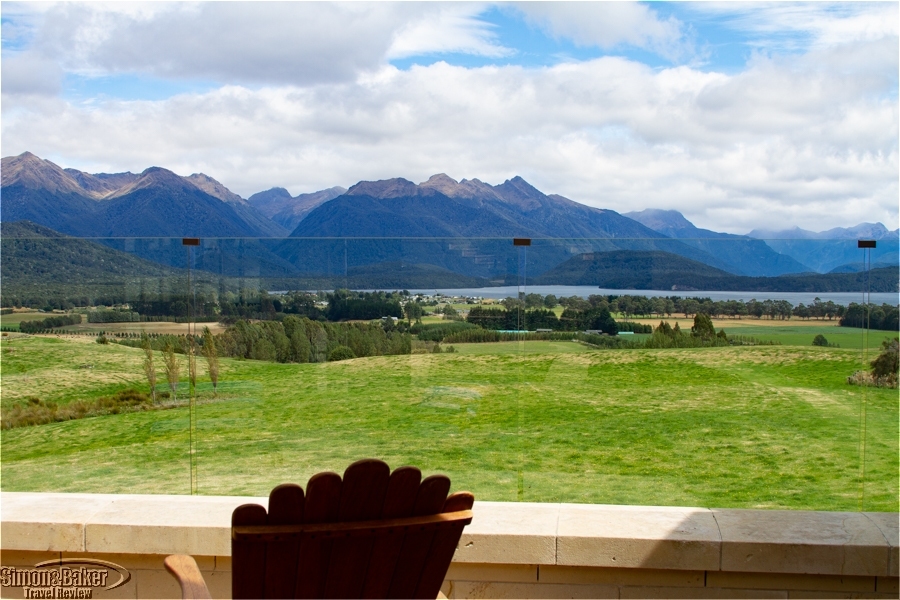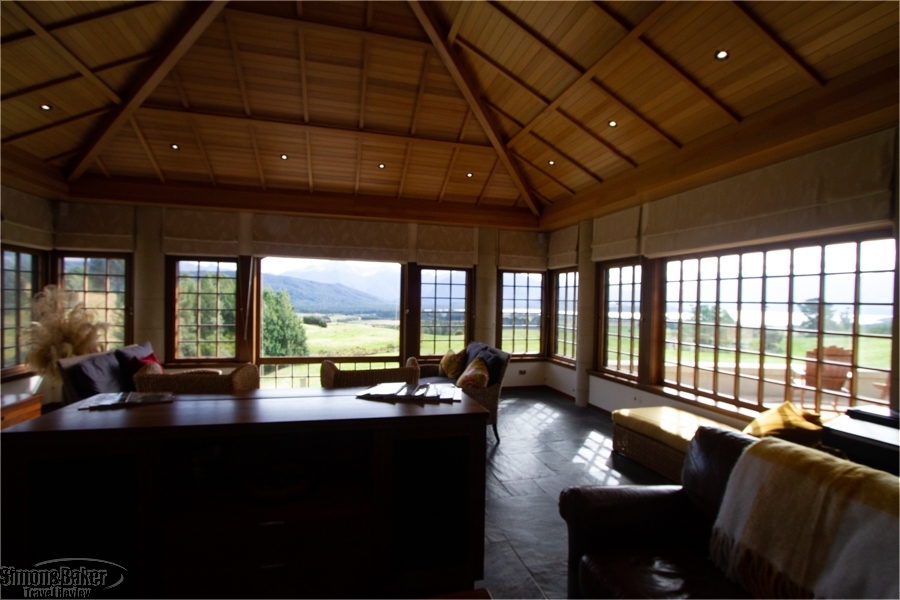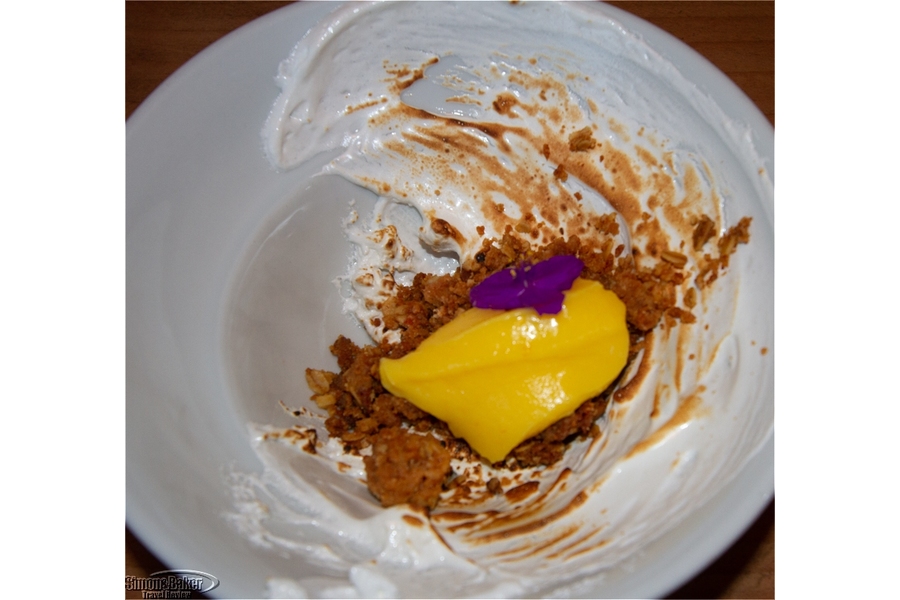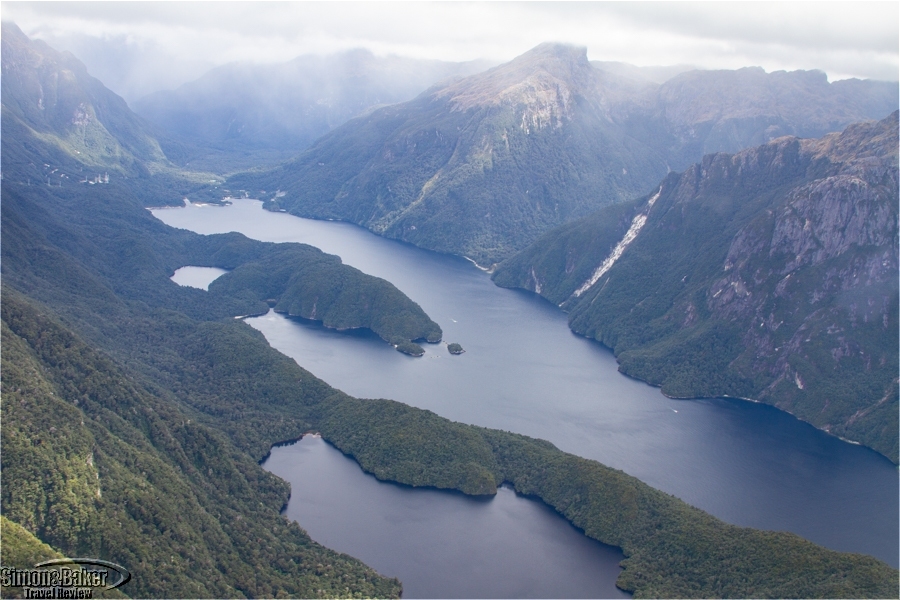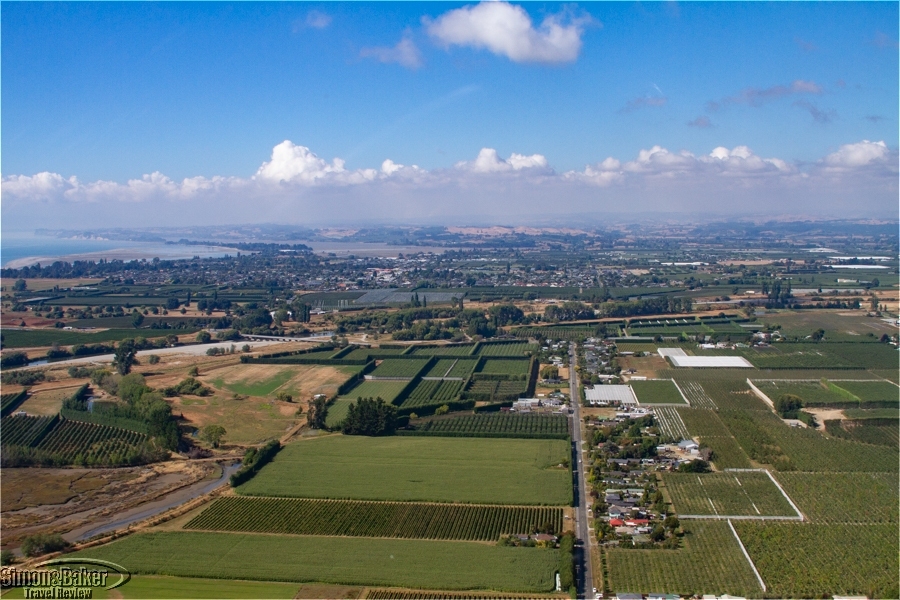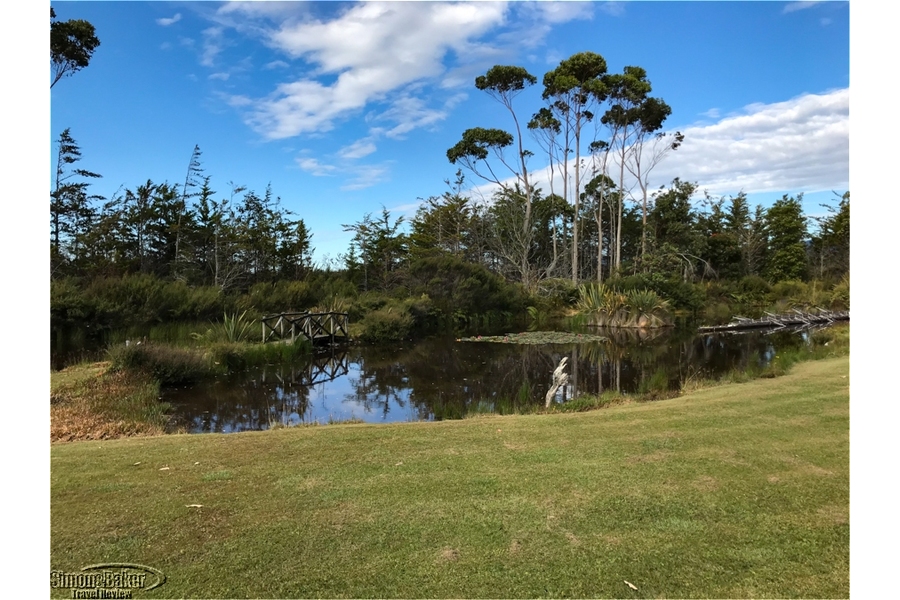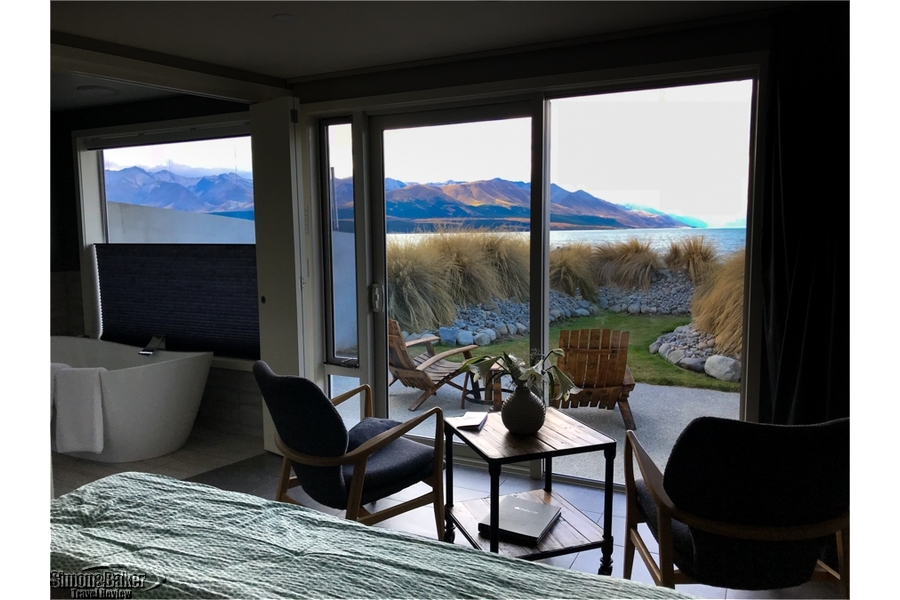 I toured natural corners of the island with little development in comfort with only my guide, feeling relaxed, safe and pampered, and that was the ultimate luxury.
Overall Impression
My private guided road tour off the beaten track in the South Island of New Zealand was outstanding for a number of reasons. First, many if not most of the places we visited on the island were unspoiled, uncrowded and breathtakingly beautiful. That was no small feat in the peak of high season in an increasingly touristy destination. Had I tried to organize the itinerary myself it would have been challenging and labor intensive to identify the best stops and lodges for me, estimate the amount of driving necessary for each segment, and narrow down the activities to a manageable number.
During my trip I had the opportunity to admire up close and at a distance, on foot and aboard plane, train, glider, helicopters and automobiles, some of the island's most pristine coasts and beaches, mountains, rain forests, caves, rivers, and lakes, as well as a handful of quaint towns and villages. On several occasions the property owners themselves escorted me on private walks or rides. I dined on freshly prepared local dishes and sampled delicious Kiwi wines. I left having fallen in love with the north and west coast of the island.
I was free to relax and enjoy the vistas along the way thanks to the tireless efforts of Veronika Vermeulen, owner, Aroha New Zealand Tours, my host, guide and driver. In addition to driving she took care of everything of note, including accommodations, confirmations, weather related adjustments to the itinerary, and activity and restaurant reservations. Plus the worldly and well informed European born executive was a pleasant companion and conversationalist.
Traveling in her spacious and comfortable sports utility vehicle (SUV), a silver 2018 Audi Quadro Q7, meant we could stop whenever I wanted within the constraints of the itinerary. While some of the multi-hour drives left little room for distractions along the way there was usually time for rest stops, lunch and sometimes even for souvenir shopping.
The properties she selected varied from quirky and intimate, to remote and upscale. I liked them all and the opportunities they offered to sometimes meet and chat with locals as well as friendly travelers during the cocktail hour and at mealtimes. The activities she suggested, especially the Tasman Helicopter flight, Underwater Rafting, Waiatoto River Jet Boat Tour and Fjordland National Park helicopter flight (shortened due to poor weather), were worthwhile as well. It made a huge difference that they were private.
While the roads were in good condition and there was often a cell phone signal for mapping guidance some days we drove five hours or more on winding and mountainous roads. Having her drive, with confidence and efficiency, was one of the aspects I most appreciated. Although I could have driven I would have been tentative about the route and a slow driver on unfamiliar two-lane roads. Driving on the left would have required extra concentration and effort.
With my guide at the wheel I was able to soak in the scenery instead of having to focus my every moment on the road and finding my way around. Instead of fixing my gaze ahead, and being especially aware in stretches of road aptly named for their perilous configuration such as the Devil's Staircase, I let my eyes linger on the stunning vistas. I lost my thoughts in the rain forest vegetation we passed, became engaged in engrossing conversation, and quizzed my guide about Kiwi road signs or lunch with nary a thought about staying on the left side or stopping when the narrow path led to a single lane bridge.
Only two issues marred the well organized itinerary, a tire mishap and inclement weather. Bald front tires and no spare forced us to retrace our steps back to Queenstown, where we had to rent a sports utility vehicle (SUV) while we waited for replacement tires to arrive over the weekend. After a few minutes of venting on the phone, followed by a bit of quick thinking and a friendly local Audi dealer we managed to continue our journey with only a minor delay. Foul weather in the Fjorland National Park meant a severely shortened and exceedingly bumpy helicopter flight in windy, rainy and choppy conditions. Despite the rough ride I appreciated the opportunity to see the spectacular scenery.
Foul weather continued meaning our helicopter flight and hike in Aoraki Mount Cook was cancelled. One of the lessons I learned was never to take clear sunny days for granted in New Zealand. Because of poor conditions I missed seeing all or part of two of the most iconic areas of the South Island, and left without setting eyes on a glacier. On the positive side I would gladly return to the South Island (and Aroha Tours would be my first choice). Maybe on a second trip I would have better luck at the Fjorland National Park and Aoroki Mount Cook.
Although I read up on the north and West Coast in advance I relied heavily on Veronika's familiarity with the destination, inside knowledge, contacts and suggestions. Could we find somewhere to try crayfish? It wasn't easy, but eventually she and the owners of Cabot Lodge surprised me with a fresh crayfish appetizer at dinner. It was delicious and made my day. When my local mobile phone number kept acting up she insisted on taking care of it while I browsed a local jade shop (she pointed me to an authentic Maori shop). Gliding? Check. A last minute gourmet restaurant booking? No problem. The weather was the only factor out of her control. To deal with the South Island's common weather related cancellations (according to one local expert I met flights in the glacier area were cancelled 50 percent of the time due to meteorological issues) she left wiggle room in the itinerary whenever feasible.
Getting to New Zealand from the east coast of the United States required multiple connections and close to 40 hours of travel. The Intrepid tour, the reason for my trip, was worth the effort. I thoroughly enjoyed my first visit to New Zealand in large part thanks to the tour. I would highly recommend it to friends who are nature lovers wishing to book a private, customized and guided road itinerary of the South Island with an emphasis on luxury, nature, soft adventure and a touch of gourmet. If they are keen on seeing some of the most famous attractions on the island I would advise them to linger in the vicinity of their favorites. That way if they encounter overcast and windy skies as I did they can wait until they clear.
What I liked most about my Intrepid tour was the eye popping beauty we encountered on our drives, luxury oriented yet intimate accommodations and some soft adventure activities, away from the crowds for a minimum planning effort on my part. While I admired the setting someone else with in depth local knowledge took care of everything for the 16 nights and 2,200 kilometer journey on the South Island of New Zealand. I toured natural corners of the island with little development in comfort with only my guide, feeling relaxed, safe and pampered, and that was the ultimate luxury.
Area Covered
From Nelson to Christchurch we traveled 2,200 kilometers in the South Island of New Zealand staying at: Westhaven Luxury Lodge, West Haven Inlet; Ferry Mans Cottage, Westport; Mahitani Lodge, Bruce Bay; Silverpine Lodge, Lake Hawea; QT, Queenstown; Cabot Lodge, Cathedral Peaks Station; and Lakestone Lodge, Twizel.
Cell Phone Signal My guide's estimate was that we had a cell phone signal during 70 percent of the trip.
Crew Veronika Vermeulen, permanent resident of New Zealand and owner of Aroha Luxury New Zealand Tours, was my driver, host and guide. She was trained in first aid and held Passenger Endorsement Licences. She had a permit to operate guiding activities on Public Conservation Land and was a member of Pro-guides Association. She was married to a dairy farmer and lived on a 600 hectare farm with 1,200 milking cows.
Description We traveled by road from Nelson in the north of the South Island to Westhaven Inlet, where we remained for two nights at the Westhaven Luxury Lodge. While Veronika drove west a Tasman Helicopter private charter flight picked me up at Westhaven Luxury Lodge for a scenic flight over the Abel Tasman National Park (New Zealand's smallest national park), dropping me off at a regional airport where she awaited my arrival. From there we drove to the West Coast. I remained for two nights in the well equipped two-bedroom Ferry Mans Cottage, Westport. While in the area we went on a half day Underworld Rafting hiking, caving and glowworm viewing activity in Charleston.
Driving past Punakaiki, Hokitika, Franz Josef and Lake Moeraki our next stop for one night was Mahitani Lodge in Bruce Bay, where we had dinner with the owners and other guests. The following day we drove to Haast for a Private Jet Boating Adventure and wilderness walk with Wayne's Waiatoto River Safari. After a stop in Wanaka for lunch we made our way to Silverpine lodge on Lake Hawea for two nights. The following day we stopped at Archangel Wines for an estate wine tasting.
On our way to QT in Queenstown for one night we had a three course gourmet lunch at Amisfield Bistro & Cellar Door. The following day we visited Glenorchy, a rustic town favored by outdoors enthusiasts. Our gateway to Te Anau and the Fjordland National Park was Cabot Lodge within Cathedral Peaks Station, a private property, where I spent two nights. We were delayed arriving while we found a rental vehicle for the weekend. The following morning our two hour private charter Pleasure Flight Doubtful and Dusky Sounds aboard Fjordland Helicopter was shortened due to stormy weather.
A six hour drive was necessary to reach Lakestone Lodge across the road from Lake Pukaki, hoping for uninterrupted views of Mount Cook National Park Aoraki. Our half day snowshoe and Scenic flight and Heli into National Park was cancelled due to windy and overcast weather. Instead we went on a one hour gliding adventure. Although it was rocky and my stomach didn't appreciate the turbulent conditions the vistas from the glider were beautiful and the activity was worthwhile.
Children Yes, Aroha Tours was able to accommodate families with children. Some of the activities in the Intrepid tour were restricted for children under 13 years old. I saw only adults at the properties where I stayed.
Duration The Intrepid tour lasted 16 nights
Established October 26, 2000
Handicapped Access Although the Intrepid tour was not suitable for handicapped travelers the company was able to customize tours for wheelchair bound guests, and with advance notice could arrange an additional person fluent in sign language. Extra charges were involved.
Likewise the Intrepid tour was not suitable for travelers with pets or for those requiring service animals such as seeing eye dogs or emotional support animals. For travelers with pets other itineraries were available and extra charges applied.
Internet Connectivity While high speed access was only available in large cities the lodges and hotels where I stayed had WiFi. Only one of them limited use to 500 megabytes before reducing the connection to dial-up speed.
Language In addition to English Veronika spoke fluent German.
Location The tour began in Nelson, a small city on the north end of the South Island and concluded in Christchurch the largest city on the island.
Number of Staff There were two office staff, four full-time guides and four seasonal guides.
Owned and Managed Veronika Vermeulen
Transportation Our vehicle for most of the trip was a new model 2018 Audi Quadro Q7 in silver grey with capacity for three adults, three large suitcases and three small cases, plus the driver, her luggage and a hefty emergency duffel bag. During one weekend we drove a 2019 Toyota Prada sports utility vehicle.
Accommodations I stayed in small four and five star boutique properties, some offered dinner. Prices ranged between 450 New Zealand dollars per night to 1,200 New Zealand dollars per night. Guide accommodations were often motels averaging 150 New Zealand dollars per night.
Meals Restaurant
Meals varied by location from a quick fish and chips in a beachfront food truck at lunch along our drive to a vineyard facing gourmet lunch. Neither was included in the itinerary. All meals were made from scratch and mostly fresh ingredients.
Specialty Private guided tours with a personal driver-host throughout the journey
Amenities Luxury SUV stocked with bottled water, fruit and nuts as well as emergency kit with first aid kit, fire extinguisher, disaster survival packs, blankets, and radio.
Tours-Excursions Experienced Private Tasman Helicopter tour over Abel Tasman National Park, private Underworld Rafting, private Waiatoto River Jet Boat Safari, Archangel Wine Tasting, visit Glenorchy, private Fjordland Helicopter tour, and one hour Glide Omarama Instructional Mountain Soaring Trail Flight.
Other
The Intrepid tour included all transfers and sightseeing in a luxury vehicle, private guiding throughout, accommodations on a bed and breakfast basis, some dinners, and extra activities on a private tour basis.
The company name Aroha was a Maori word for "the creative force behind all dreams." Aroah was part of Tiaki (Our Tiaki Promise protects New Zealand for future generations), a New Zealand sustainable tourism program.
Aroha was Official partner of the Rolls-Royce Enthusiast Cub 2018, an official patron of the Harry and Meghan wedding album published by Saint James's House, a by invitation advertorial feature.
The company boasted that each trip was customized per client interests and budget and that a client's travel designer was on call round the clock during the tour in case of any emergency.
My guide also served as concierge, ensuring the logistics of the trip went forward without incident. For example, without my having to ask her she monitored weather changes rearranging my itinerary and replacing activities with alternate activities when necessary.
Dates
February 2019
Reviewers
Photos and Article by Elena del Valle
Would You Take This Voyage Again Yes
Contact Information
Address:

Aroha New Zealand Tours Ltd.
539C Key Road
RD1
Kinleith
Tokoroa 3491
New Zealand

Phone:
Website:
Email:
(Click to see full size image)
[/tabs]