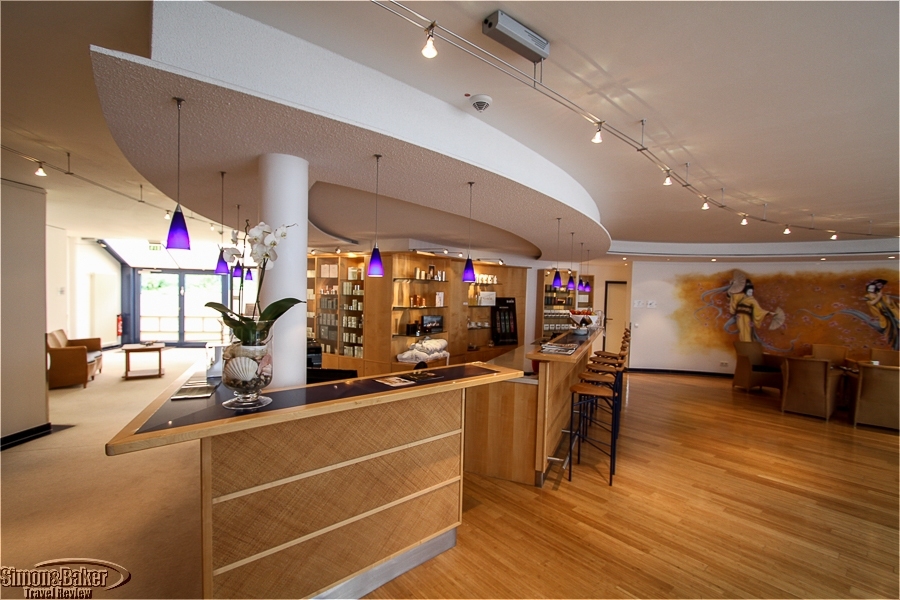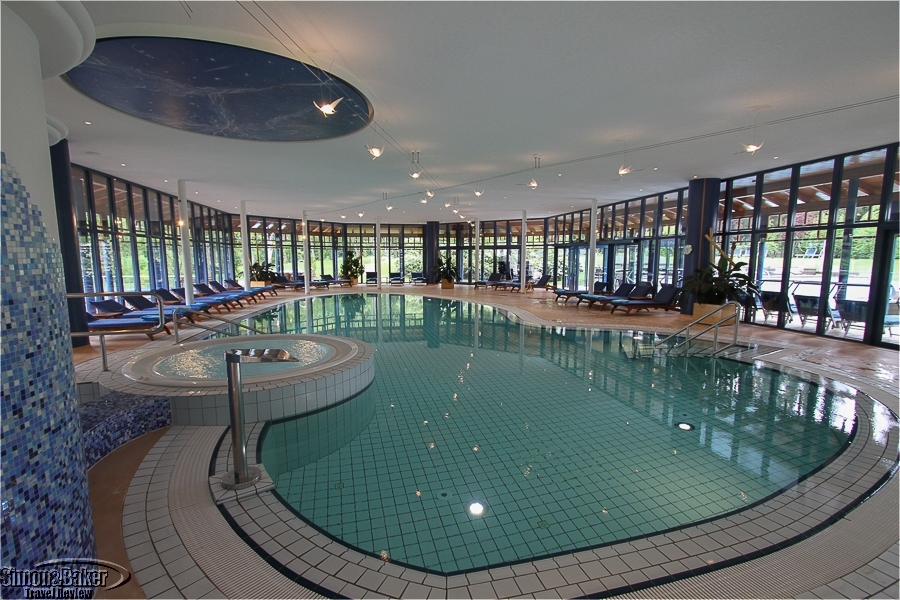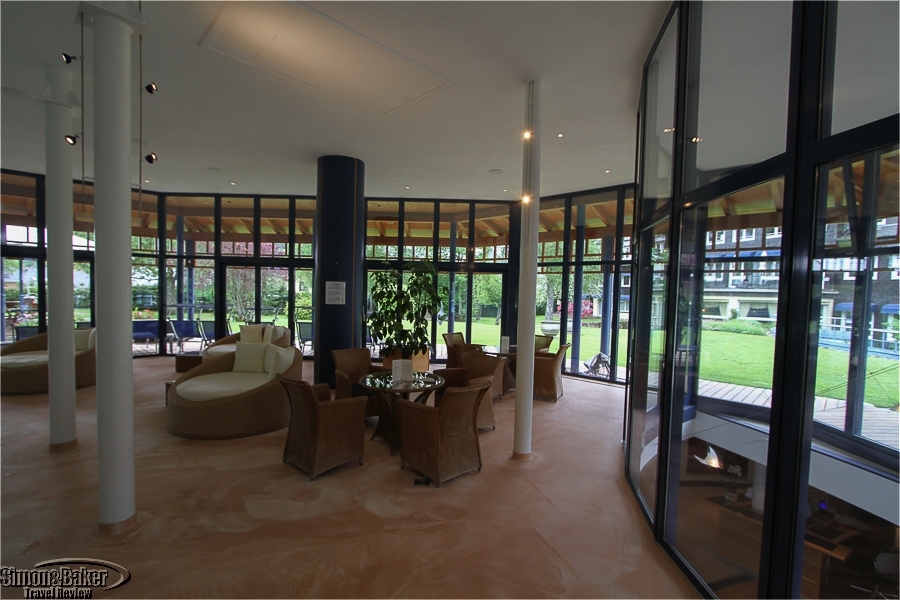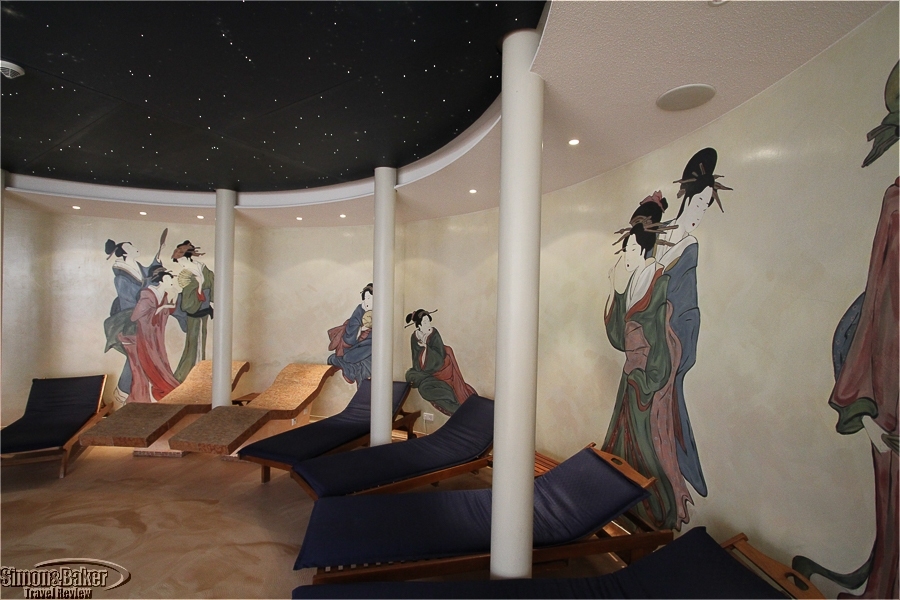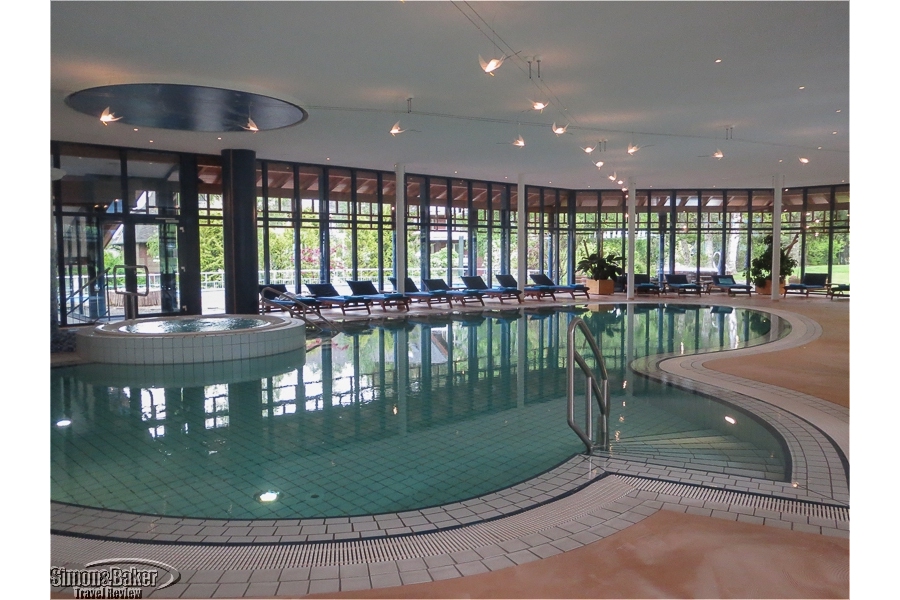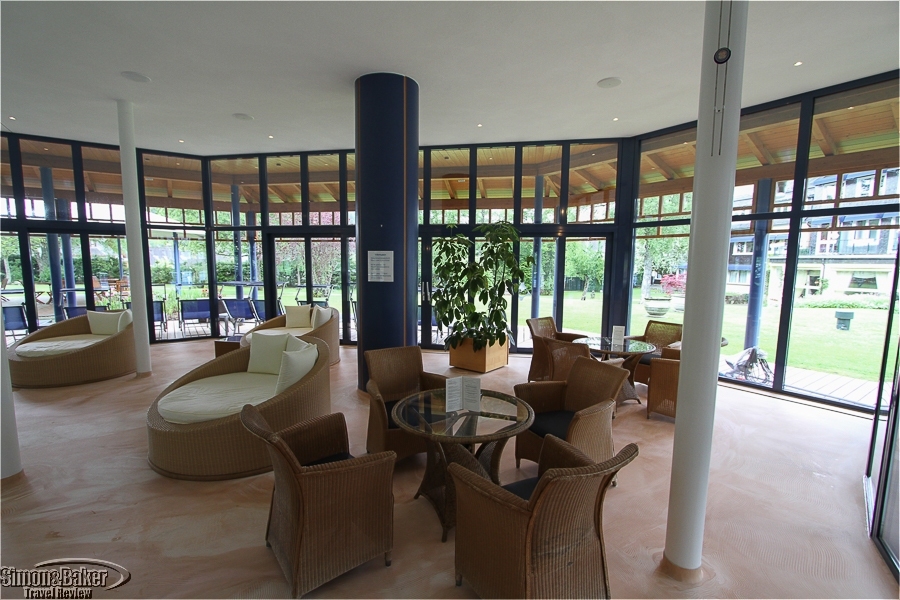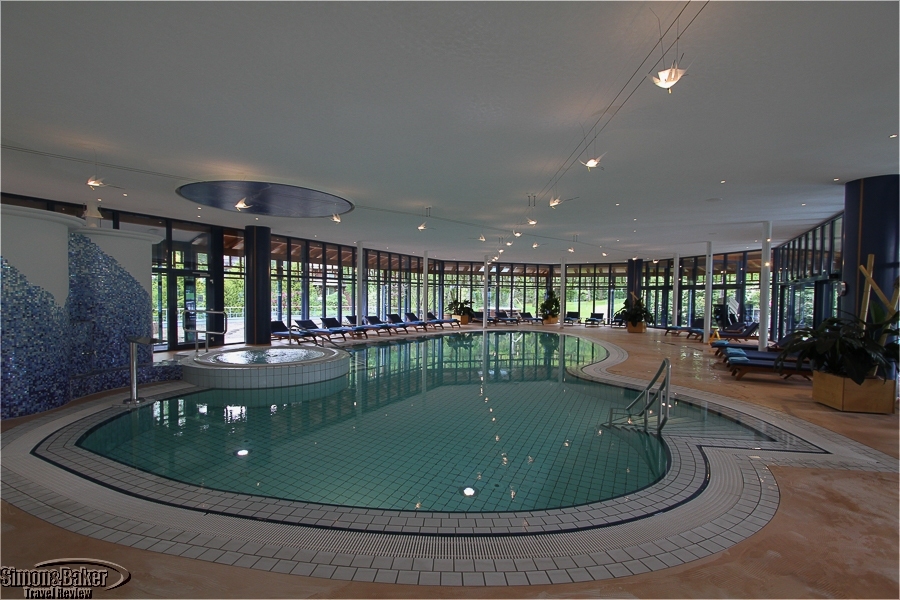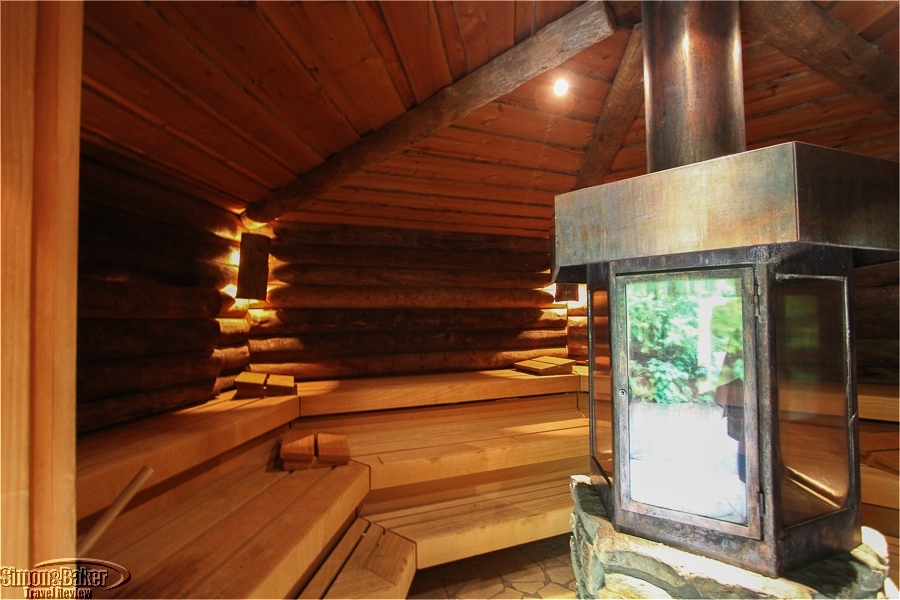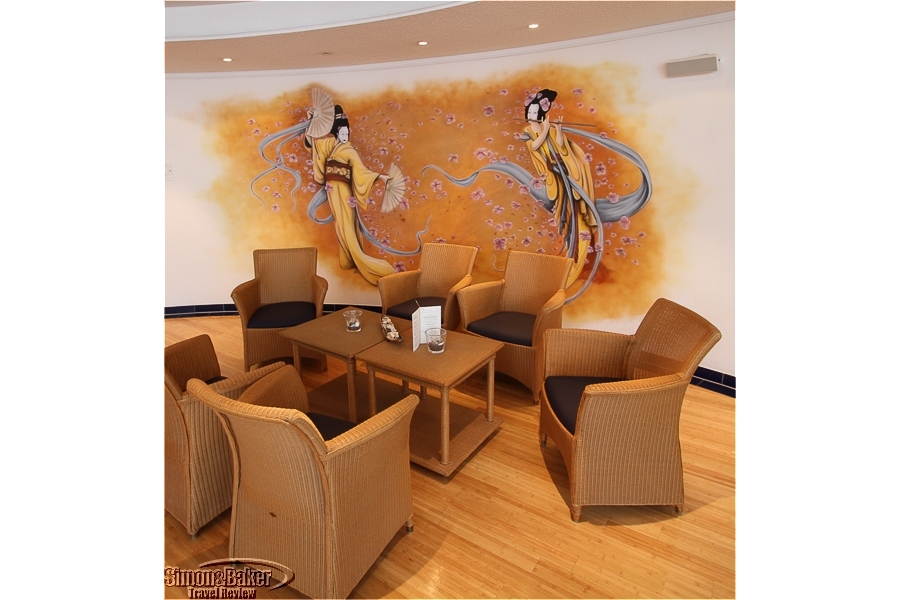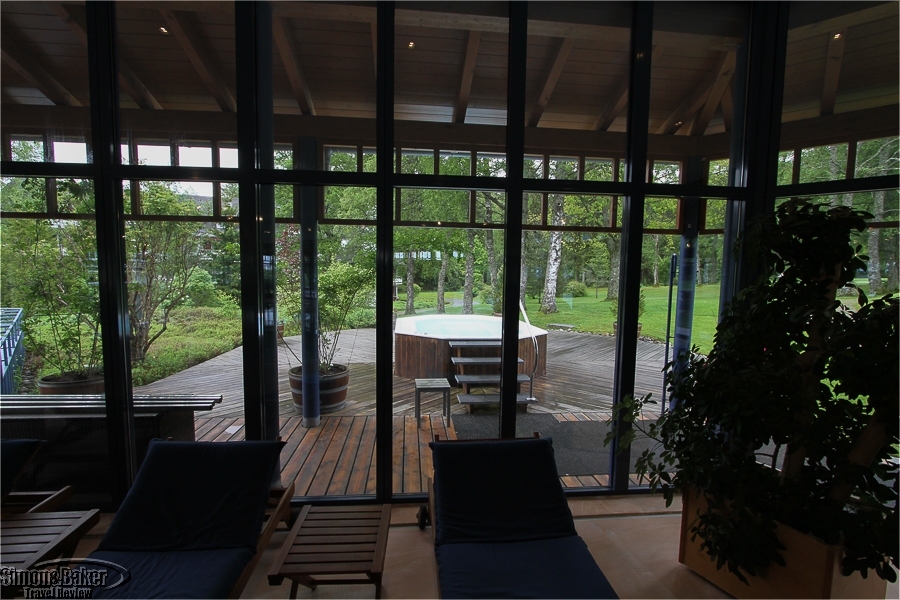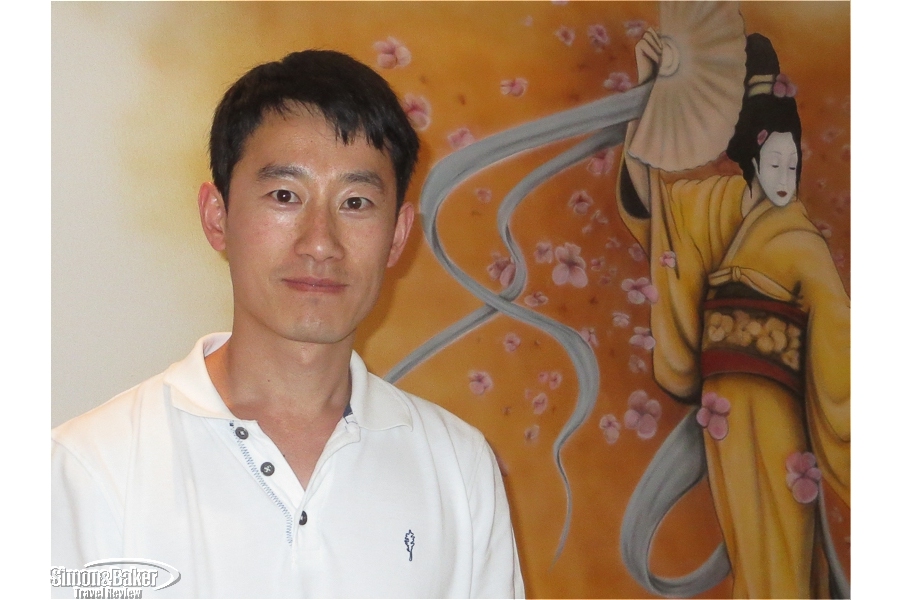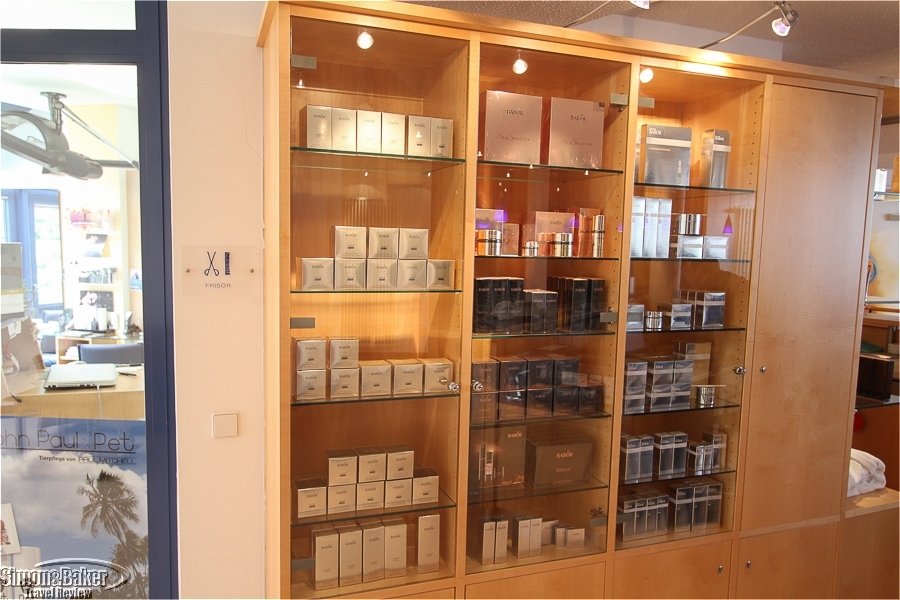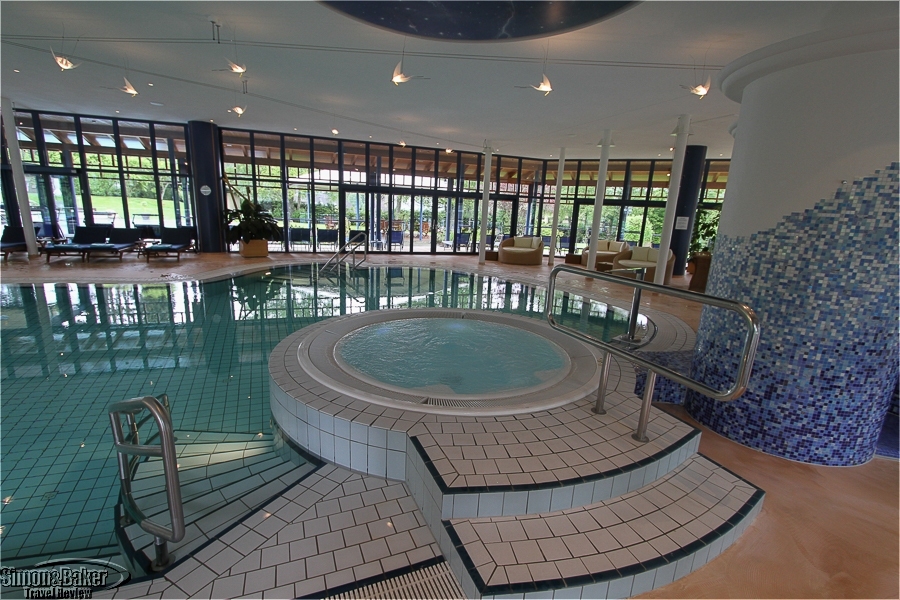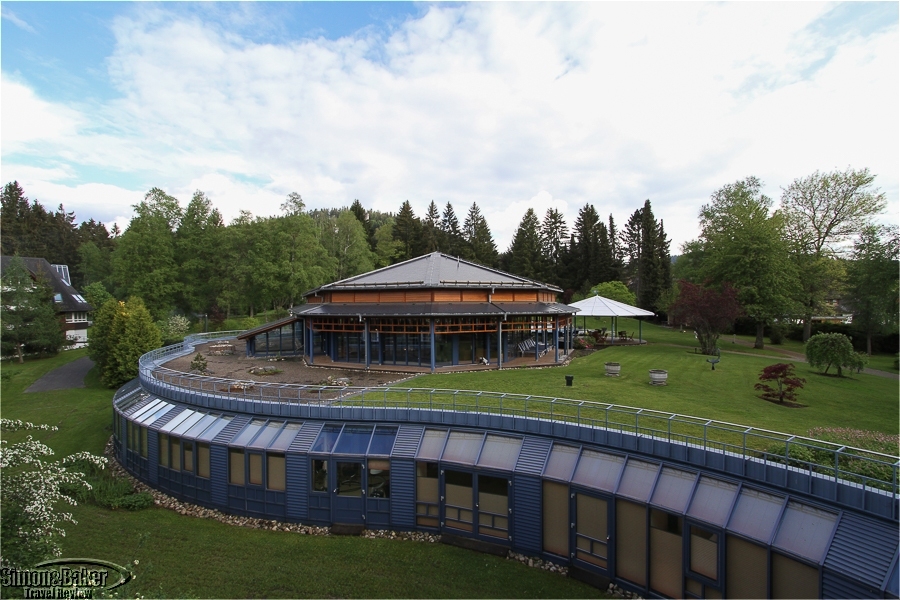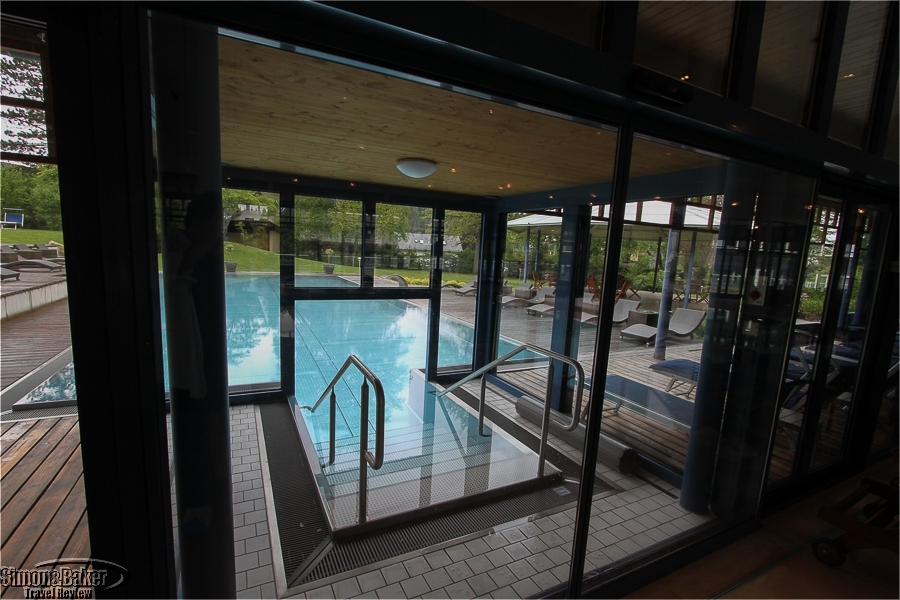 Should I return to the area I would not hesitate to book treatments at the Hoffmann Beauté & Physiotherapie spa again.
Overall Impression
I knew traveling to the Black Forest Highlands in Germany from Paris, France would be a day long affair, and expected I would be tired when I arrived at the Parkhotel Adler in the early evening. When we first planned our visit I hoped our itinerary would allow time in hotel's spa facilities, which, except for the outdoor pool and outdoor Jacuzzi, were in a modern glazed pavilion with garden views and underground access from the main building. As the date of our trip neared the weather forecast called for continuous rain and chilly temperatures during our two night stay. It was disappointing that we had to cancel our outdoor activities. On the plus side, it meant I would be able to schedule treatments.
Figuring the spa would be extra busy due to the inclement weather I decided to book spa treatments ahead of my arrival. Because the spa menu was only available in German and seemed rather complex (it was translated to English following my visit), the staff when I called spoke very little English, and treatment days and times were limited, booking treatments was more challenging than I had anticipated. In the end, with the help of an intermediary, I scheduled three generic treatments, a pedicure, a massage, and a facial.
My therapists spoke German and other languages, but no English so we resorted to hand signals and single words to communicate preferences and answer simple questions. It was awkward at first, but the treatments were mostly unaffected and quiet. While the only staff person to speak English during was Roland Hoffmann, the spa manager, the treatments and my overall experience were good. The spa facilities were spotless and quiet and the staff friendly and welcoming. Should I return to the area I would not hesitate to book treatments at the Hoffmann Beauté & Physiotherapie spa again.
General Manager
Roland Hoffmann
Handicapped Access The wellness and spa premises were unsuitable for handicapped guests. There was no elevator and it was necessary to climb stairs to reach the pool area.
Location The spa was part of the four hectare private gardens of the Parkhotel Adler in the Black Forest Highlands of Germany.
Managed Hoffmann Beauté & Physiotherapie
Number of Staff Eight
Owned Parkhotel Adler
Size The spa occupied 1,500 square meters, 1,300 square meters inside for the Beauty & Wellness Centre, sauna, solarium, and gym on the ground level, and 200 square meters outside for the indoor and outdoor pools and indoor and outdoor Jacuzzi on the first floor.
Treatment Rooms There were seven treatment rooms: three Flex-rooms for body and facial treatments, one for facial treatments, one couple´s treatment room, one for pedicures, and one room with a whirlpool bath tub. Two of the rooms had showers.
Year Opened-Renovated The Wellness and Spa pavilion structure was built in 1999.
Special Training
The spa had certified beauticians, massage specialists and physiotherapists from Germany, China, Russia and Czech Republic. It offered its staff monthly internal training and refresher workshops. Spa staff developed the following treatments: Muscle-Reflexology Treatment by Roland Hoffmann; and Signature Treatment Black Forest Brush Enjoyment.
Staff received third party training in: Ayurveda Treatments (therapists had more than 10 years experience), Detox Treatments, Certified Medical Lymph Treatment, Dr Babor Facial and Body Treatment (external training twice a year), Thalgo Body Treatment (external training twice a year), Chinese Tuina Massage, Foot Reflexology (Hanne Marquardt), The Dorn Method and Breuss Massage, Craniosacral Therapy (therapist had more than 20 years experience), Biodynamic Body Treatment, Lomi Lomi, Polarity, Hot Stones, and Herb Stamp Massage.
Common Areas The spa décor was contemporary with clean lines and designed to emphasize space. It had lots of muted sunlight because of the rainy weather. It was located in the midst of the four hectare private gardens that belonged to the Parkhotel Adler. Except for the outdoor pool and outdoor Jacuzzi facilities were in a modern glazed Pavilion with hotel garden views. The sauna was designed Japanese style.
Food and Restaurants The restaurant offered a limited menu poolside for lunch and beverages throughout the day.
Amenities
There was a basket with slippers and bathrobes in my hotel room closet for use at the spa. The spa showers had cleansing foam and soap, according to a spokesperson. By 7 a.m. the spa offered complimentary coffee, tea and fresh croissants. During the day fresh water, tea, fresh fruits and juice were offered to guests on a complimentary basis. I did not see the hot beverages and was offered water during my visit.
Facilities Solarium, sauna with Earth-Fire and Aroma-Soft areas, steam room, mood showers and foot basin as well as a hair dressing salon and a workout room.
Pool The indoor pool was 16 meters by 9 meter large and heated to approximately 28 degrees Celsius. The outdoor pool was also heated and 16 meters by 6.50 meters in size. There were lounge chairs surrounding the indoor pool.
Lockers and Bathrooms
In the Dressing Rooms there were 26 lockers, showers and toilets.
Other I was unsure when the spa facilities were open. I was under the impression, based on the information in my room folder, that the spa only opened late in the morning and some facilities like the sauna opened in the afternoon. The official opening hours for the Beauty & Wellness Centre (treatments and information) were daily from 10 a.m. to 7 p.m. Subject to availability, on demand treatments could be booked outside the opening hours with advance notice. The indoor pool and gym were open daily from 7 a.m. until 9 p.m. and the outdoor pool was open daily year round at varying times depending on the season and weather conditions. The sauna was open from 1 p.m. to 9 p.m. In July and August, the sauna might be open later.
Cleanliness
Excellent
Date of Review June 2016
Number of Treatments Three
Reviewers
Article by Elena del Valle
Photos by Gary Cox
Treatments Experienced I had a Chinese style massage (similar to a deep tissue, the manager explained), a facial and a pedicure. All three were worth repeating at a future time.
Would You Return? Yes
Contact Information
Address:

Hoffmann Beauté & Physiotherapie
Parkhotel Adler
Adlerplatz 3
D 79856 Hinterzarten
Germany

Phone:
Website:
Email: