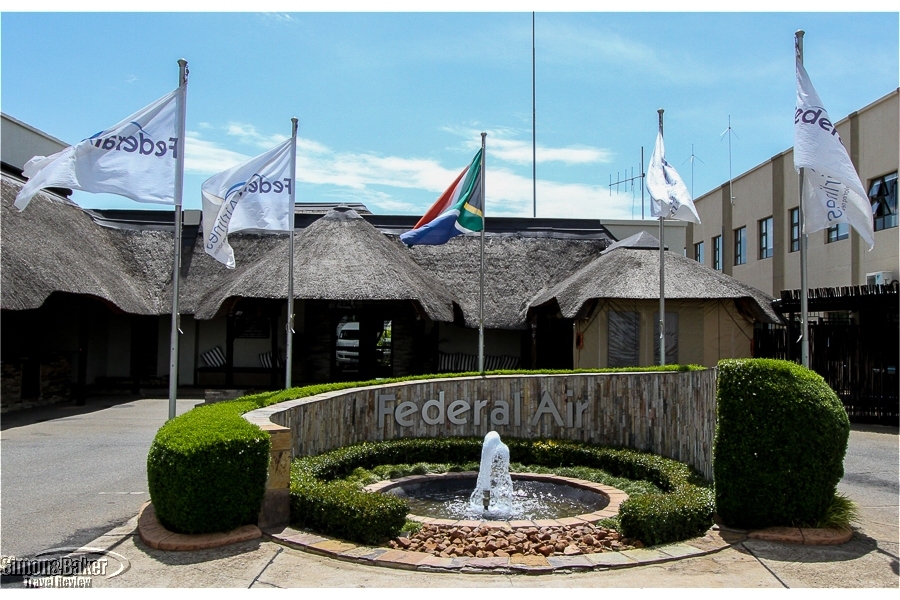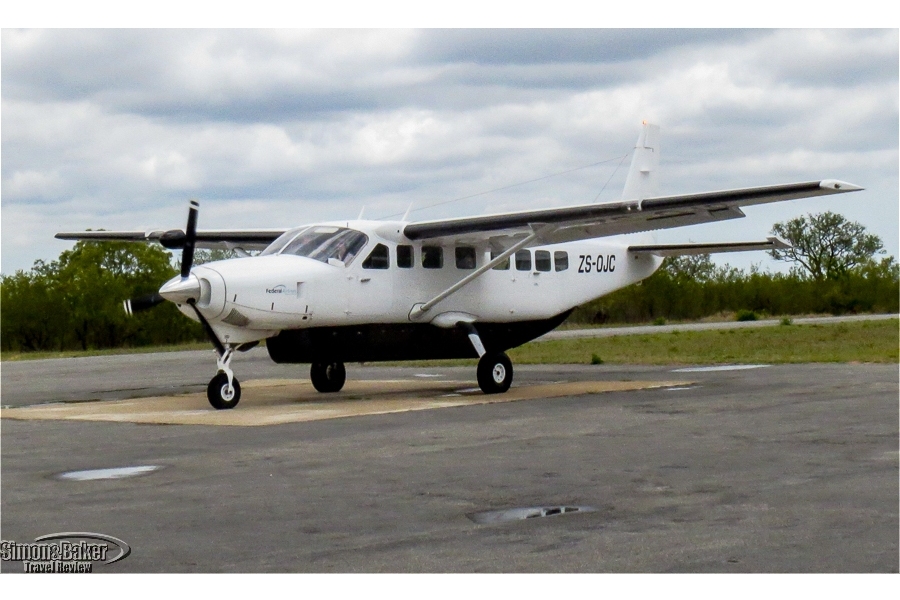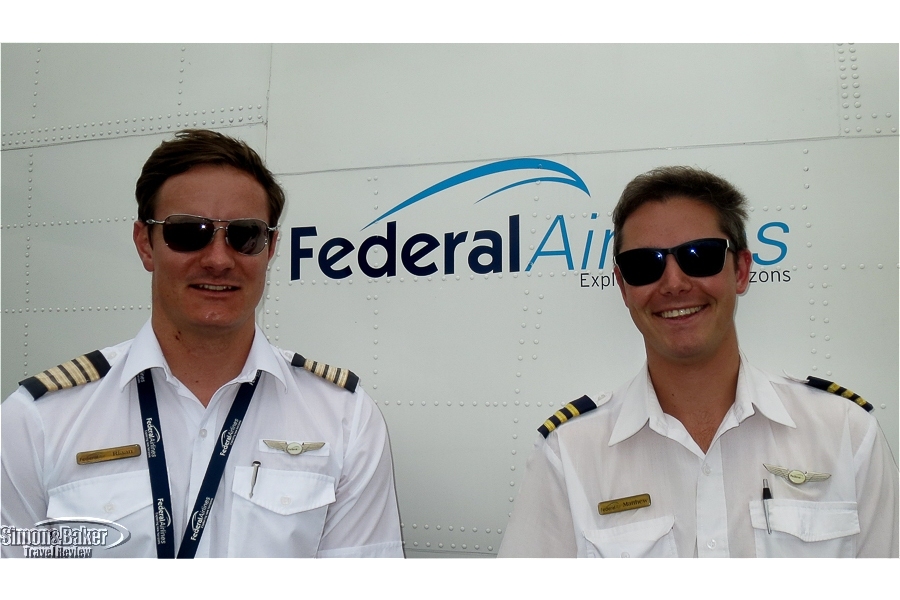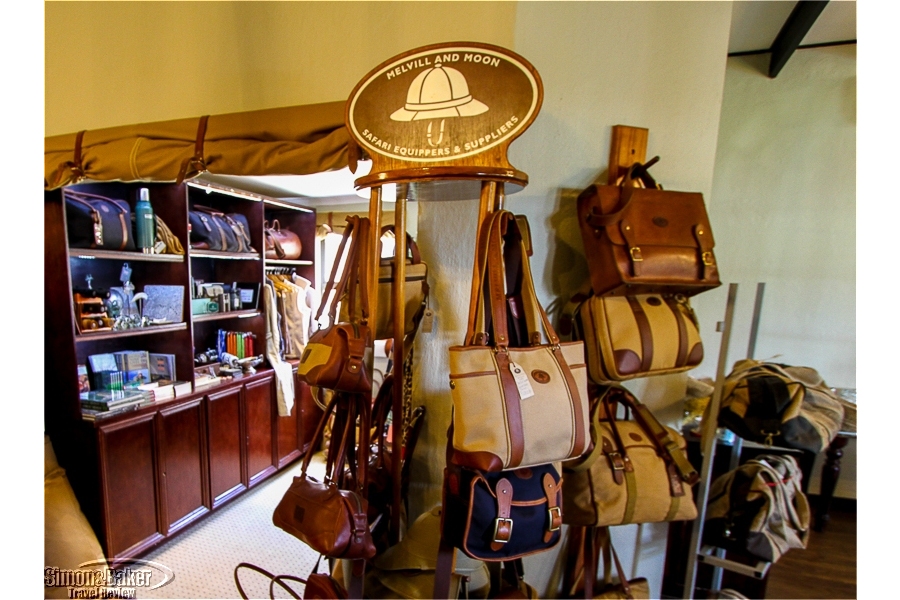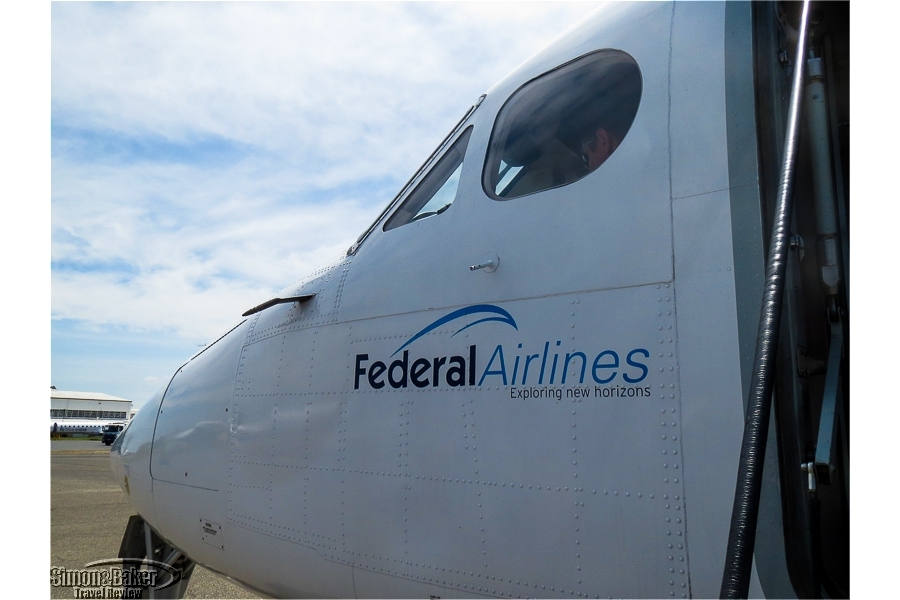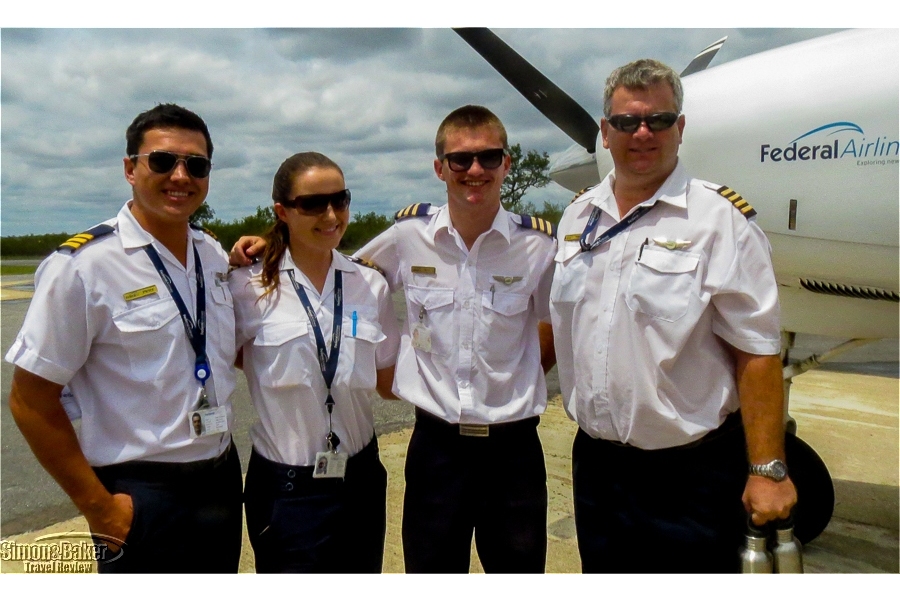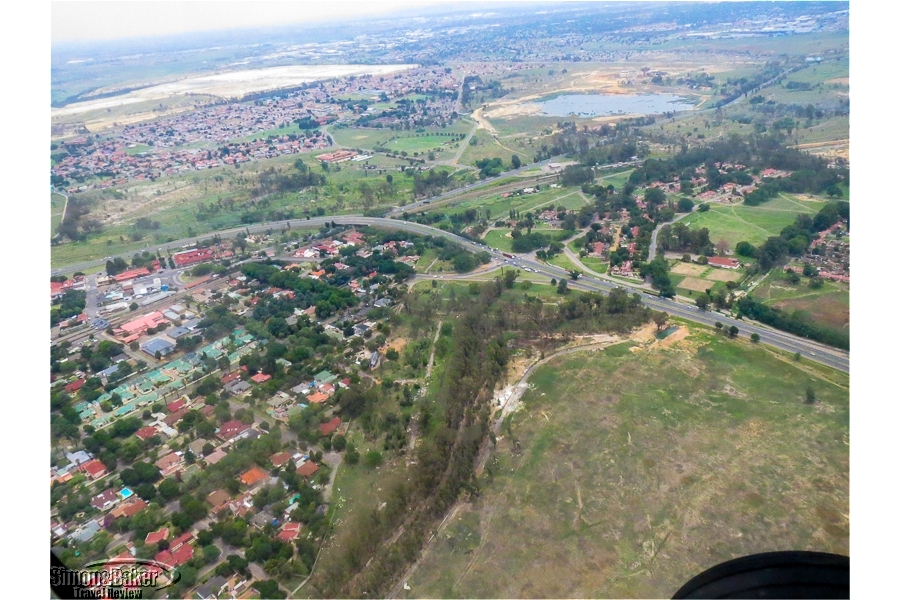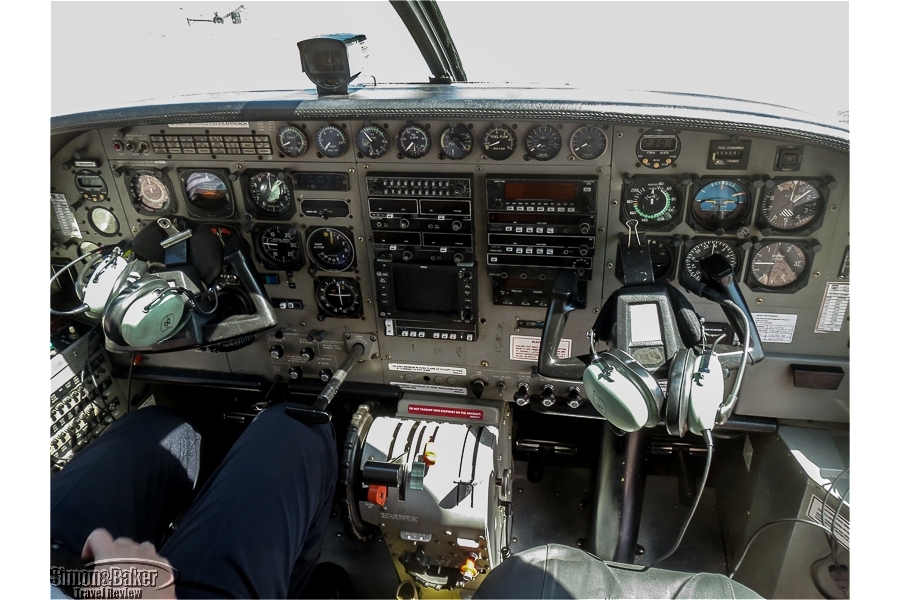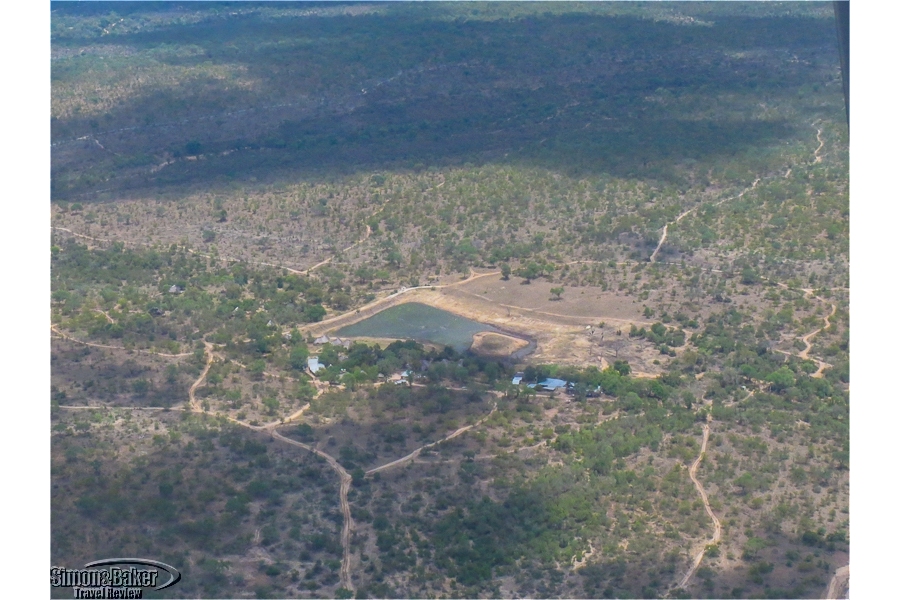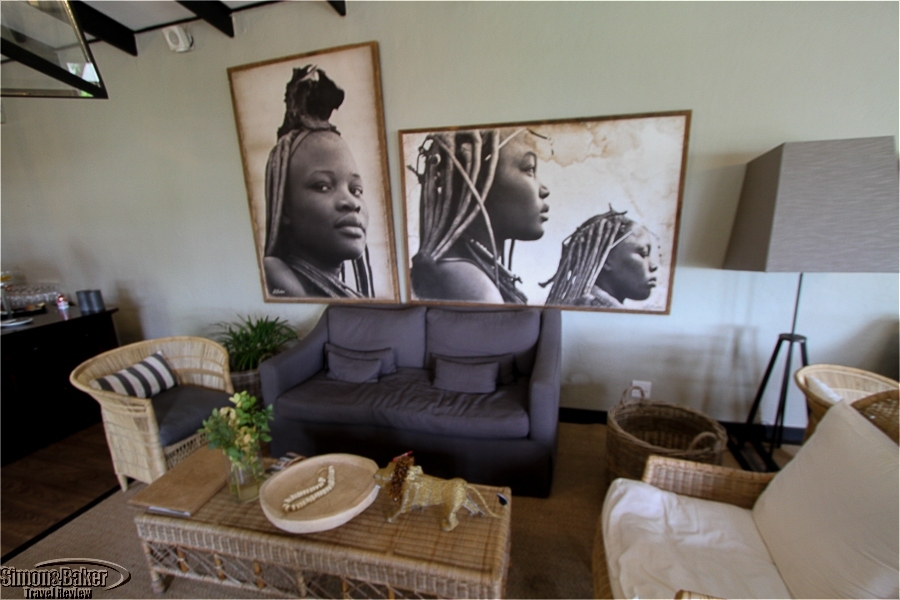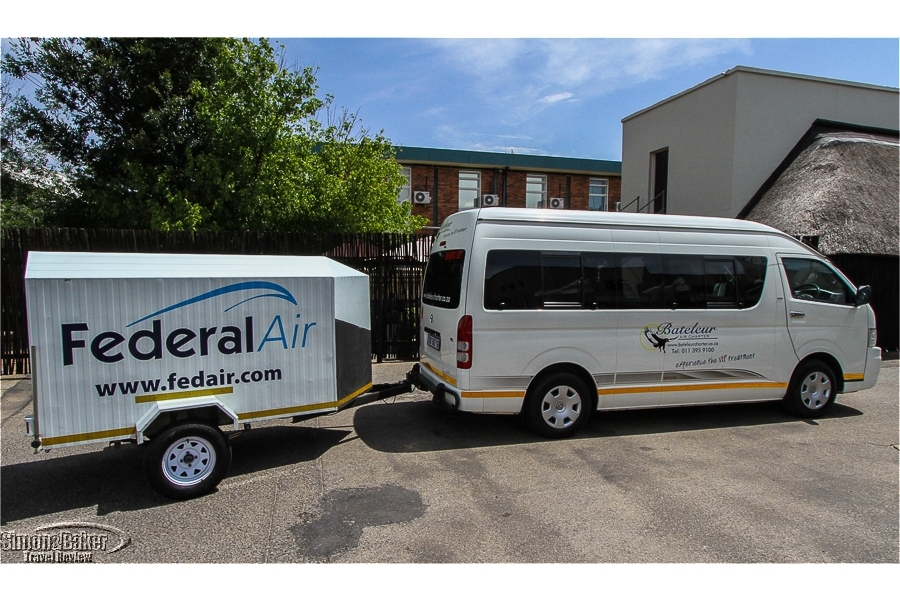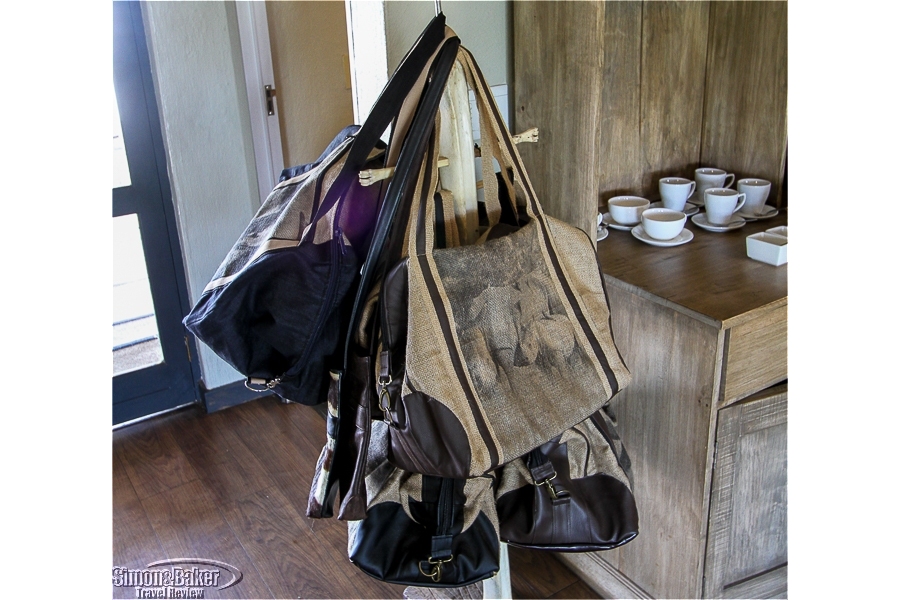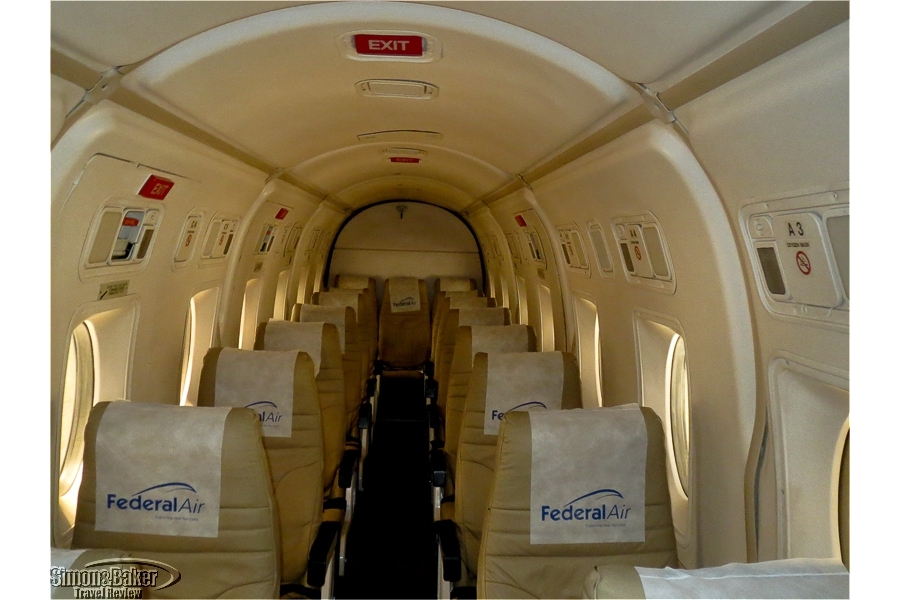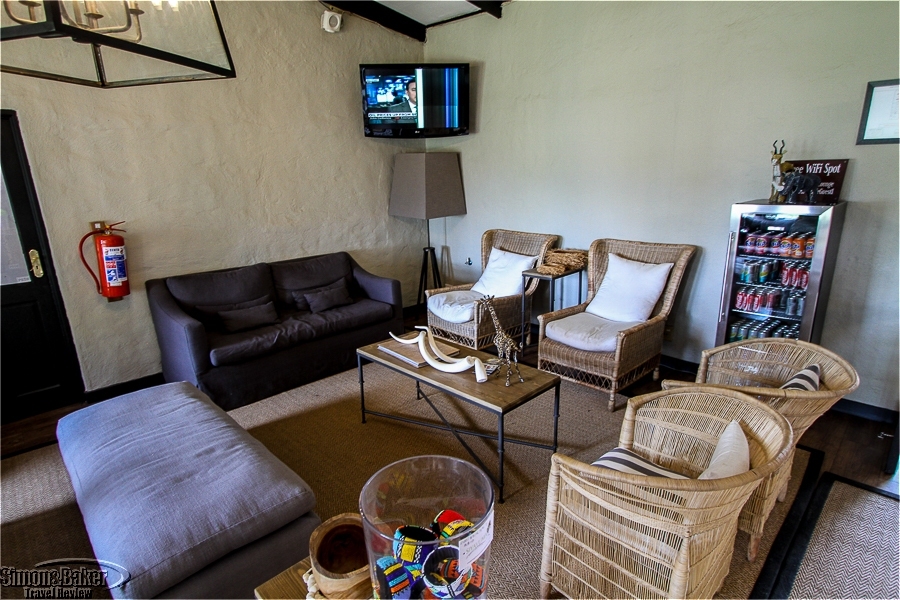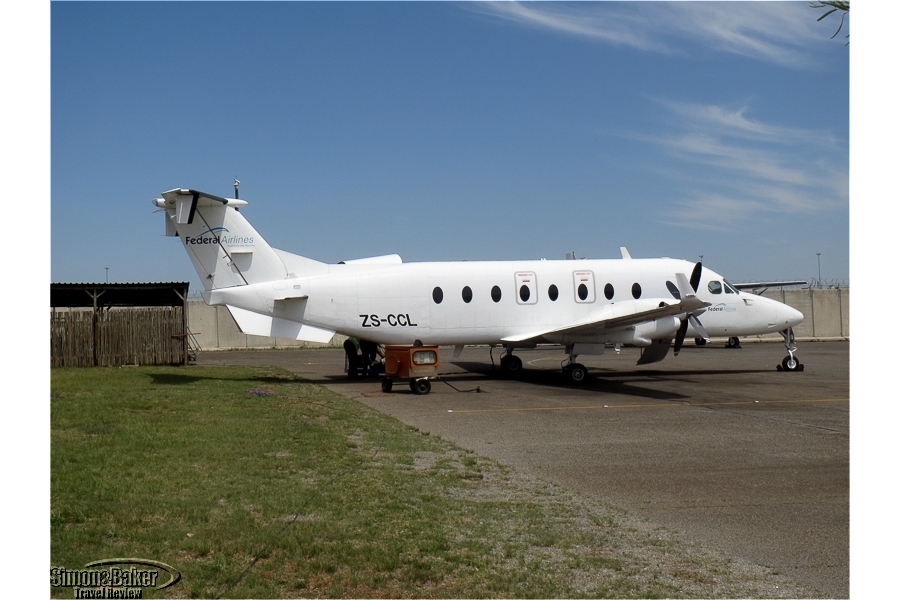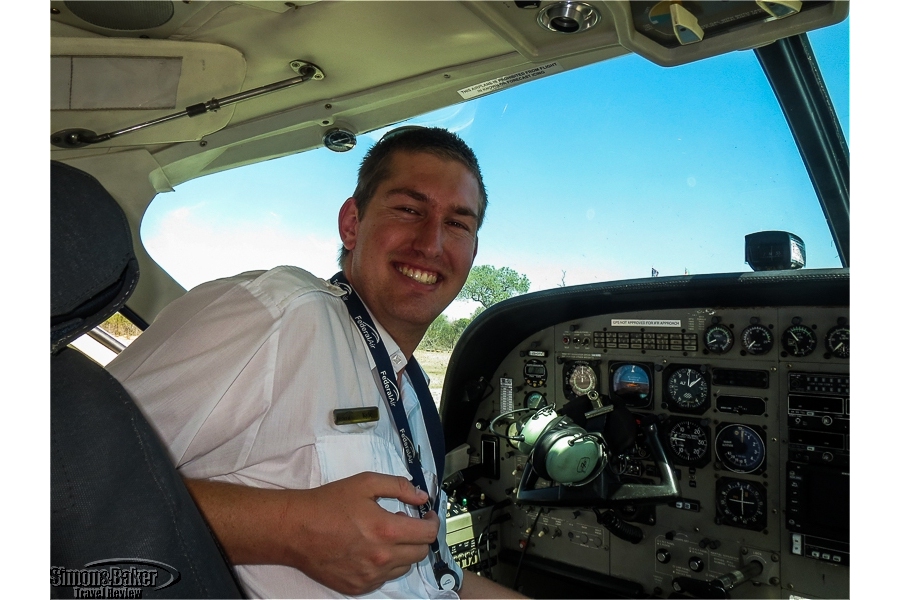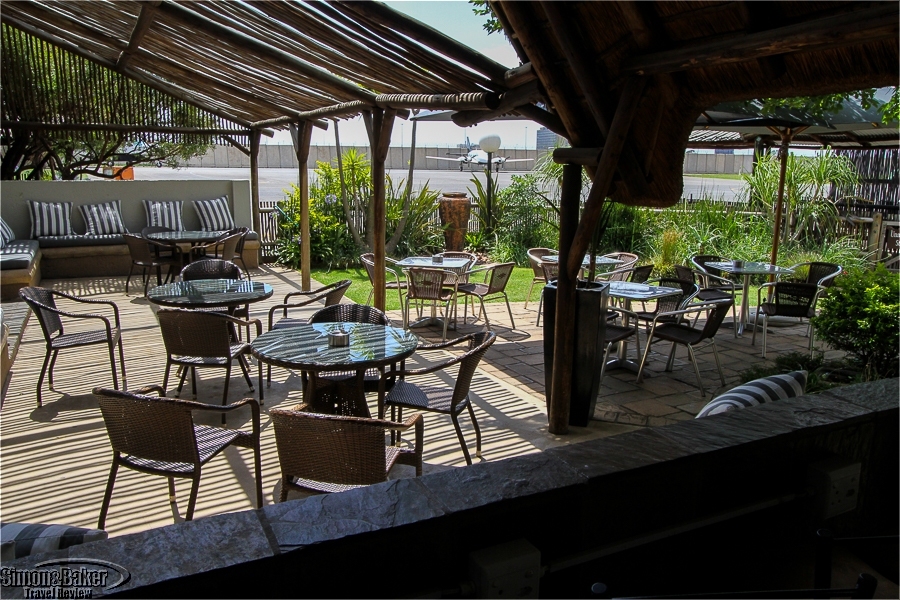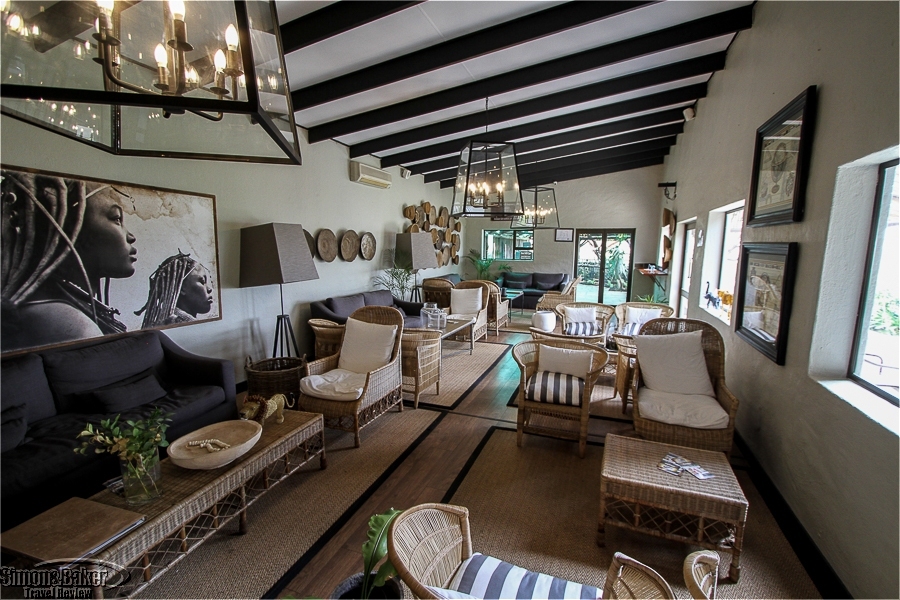 Without a doubt the next time we have to travel to the Sabi Sand Reserve Federal Air will be our first choice.
Overall Impression
To reach the famed Sabi Sand Reserve in South Africa we flew Federal Air from OR Tambo International Airport, Johannesburg's main airport. Once at the reserve we flew between two of the properties and back to Johannesburg at the end of our stay. The flight service was well organized, mostly punctual, and overall a great deal more convenient and significantly more pleasant than the alternatives of driving from Johannesburg or flying to an airport near the reserve and driving or being transferred from there to the properties. The young pilots were friendly and always took a moment to introduce themselves and outline the safety features of their plane.
While the flights stopped to pick up and drop off passengers en route to our landing strip, flying in small planes meant we shared space with few passengers. The ground staff was efficient and speedy processing arrivals and departures. Panoramic views of Johannesburg, the bush, and some of the safari properties from the plane en route to and from the Sabi Sand Reserve was a bonus. From our window side seats it was fun to search for game and speculate as to which particular lodge we had sighted at any given moment. The best part was that we landed minutes from the properties, allowing our safari guides at each property to pick us up and drop us off quickly and easily. With a minimum of ceremony we climbed down from the plane, met our guide and hopped on his safari vehicle moments after landing. We arrived safely at our destination within minutes of landing. For example, half an hour after landing we were settled in our suite at Rattray's in the Mala Mala Reserve.
The down side? There were last minute changes in the departure times, strict luggage weight and bag type requirements (only soft sided bags without wheels were welcome), and hot weather caused some minor shaking during one of the flights. Compared to the advantages the inconveniences were relatively minor.
We especially appreciated the Federal Air lounge at the airport in Johannesburg. Because the airline was in its own separate building, reached directly by car or by shuttle from the main airport buildings, the only passengers in the lounge were fellow Federal Air passengers. As a result the ambiance was relaxed, our gate and our plane were steps from our seats in the lounge, and check-in, departure and arrival were speedy and incident free. Without a doubt the next time we travel to the Sabi Sand Reserve Federal Air will be our first choice.
About the Airline
The company offered shuttle services to safari lodges, scheduled services with local and regional flights and charter services.
Aircraft The airline had 20 aircraft in its fleet: Embraer 145 Regional Jet, Cessna Citation Mustang, Beechcraft B1900D Airliner, Beechcraft B200 King Air, Cessna Grand Caravan, Pilatus PC-12, Piper Navajo, and Beechcraft Baron 58.
Children Children two years of age and older were welcome.
Handicapped Access Yes. According to a spokesperson the airline was capable of flying disabled guests.
Number of Staff There were 150 employees, including 52 pilots
Owned and Managed Rudi Van Schalkwyk, chief executive officer, owned the airline. Nik Lloyd-Roberts was the commercial manager.
Pets Yes, the airline could transport live animals. Passengers had to purchase an additional seat for their pet.
Year Established 1996
Common Areas As Federal Air Shuttle service domestic passengers we had access to the company's airport lounge in a separate building near the main OR Tambo Johannesburg International Airport. The 500 square meter airline lounge in Johannesburg, the company headquarters, was decorated in a "chic contemporary meets warm African" safari style. It had indoor and outdoor seating, and a gift shop. The gift shop sold safari clothing and accessories, leather goods, and souvenirs. There were items from the shop on display in various tables around the lounge. The day of our departure there were hot and cold beverages as well as butter cookies. Only a few light snacks mini sandwiches and sliced fruit remained in mostly empty platters. The day we returned there were hot and cold beverages and butter cookies.
Bathrooms The planes we flew on had no restrooms on board. The airport lounge in Johannesburg had restrooms.
Amenities
The Johannesburg lounge offered complimentary WiFi, excess luggage storage, private showers (the one I used was moderately clean), and bathrooms. One of the staff handed me a toiletry kit with soap and towels when I asked about using the shower. There was a complimentary shuttle service between the lounge and the main airport. There were complimentary hot and cold beverages and on departure there were also a few light snacks. There were individual size bags of potato chips and other snacks as well as chilled beverages in coolers aboard the planes for self service when we boarded.
Shuttle Services At the airport there were tickets, luggage tags, and security checks as with any airline. The planes we flew on were clean and appeared to be in good condition. We boarded via drop down staircases. The airline's most used planes were: The 1900 (18 seats) and PC12 (8 seats), pressurized aircraft that flies at around 25,000 feet above sea level; and the Caravan (12 seats), a non-pressurized aircraft that flies at around 12,000 feet above sea level. Thanks to the relatively slow flying speeds and low altitude the Caravan lends itself well for nostalgic safari flights, allowing travelers to see the landscape when flying across the country and offering the opportunity to spot game as the aircraft lands, a spokesperson explained. The pressurized aircraft offered a faster and more executive style experience than the Caravan, making the flight from Johannesburg pass by quickly. Some of our pilots were Mal, Rian, Wayne, Pieter.
Luggage
The passenger allowance was one soft sided bag with no rigid sides "smaller than a typical airliner," weighing a maximum of 20 kilograms (44 pounds) of checked luggage and an additional standard piece of hand baggage weighing a maximum of 5 kilograms (11 pounds). Because we were told hard sided luggage and wheels on the bags were not allowed and the policy would be strictly enforced we made special arrangements for our wheeled luggage. During the flights we came across passengers traveling with suitcases that had wheels. The airline suggested luggage size was 40cm (16 inches) wide x 30cm (12 inches) high x 60cm (24 inches) long.
Luggage that exceed the limitations in weight or size could be left in a complimentary luggage storing facility. We took advantage of that amenity. Passengers with excess luggage could book and pay for an additional seat in advance on the shuttle flights. Waiting until the day of departure could mean the option might not be available. The extra seat included an additional 60 kilograms of luggage allowance, a convenient option when traveling with extra luggage such as cameras with heavy lenses and binoculars.
Other The airline supported the efforts of Siyavuma, a South Africa nonprofit organization, which provided employment to local underprivileged communities by making travel bags, briefcases and novelty items. The Johannesburg lounge gift shop sold those items, which were also accepted on Federal Air flights.
On our return flight we were unable to board the shuttle that was departing to the main airport buildings because we had to collect the luggage we had left in storage and repack. The next shuttle left about two hours later.
Route and Flights
We flew three domestic flights, two with two stops en route on flights to and from Johannesburg and the reserve, and one nonstop flight between Sabi Sand Reserve properties. The first flight, aboard a 1900D Raytheon aircraft, was from Johannesburg to the Mala Mala Reserve. It was comfortable with a minimal amount of bumpiness. It stopped at Ulusaba, Londolozi and Mala Mala.
The second and the only nonstop flight was from the Mala Mala Reserve to the Arathusa Reserve, two properties located within the Sabi Sand Reserve. A road transfer between the properties would have required a multi-hour drive. The last one was from the Arathusa Reserve back to Johannesburg. On that flight, rain the previous day precluded a departure from our originally scheduled landing strip. That in turn resulted in a change in our departure time (earlier than announced the previous afternoon) and location. Because of the early departure we gave up the morning game drive. In between flights it was necessary for us to wait a few minutes in a shady partial enclosure for an arriving flight to pick us up. We waited again at the next landing strip while we picked up passengers before departing for Johannesburg.
Date of Review
December 2015
On Board Service The only staff aboard the small aircraft were two pilots. Ground staff and our guides made sure we and our luggage made it on and off safely and with alacrity. In the airplane cabin, near the entrance there was a cooler filled with water and cold drinks on offer as well as a basket with potato chips and small snacks. Each time we landed one of our pilots announced the location of the landing strip for arriving passengers and destination of the flight for departing passengers. Arriving passengers deplaned and a few minutes later departing passengers boarded. After a brief welcome and safety announcement we took off.
Reviewers
Article by Elena del Valle
Photos by Gary Cox
Would You Fly With Them Again? Yes
Contact Information
Address:

Federal Airlines
Hanger 14 Bonaero Drive
Bonaero Park
O R Tambo International Airport, 1619
Johannesburg, South Africa

Phone:
Website:
Email: