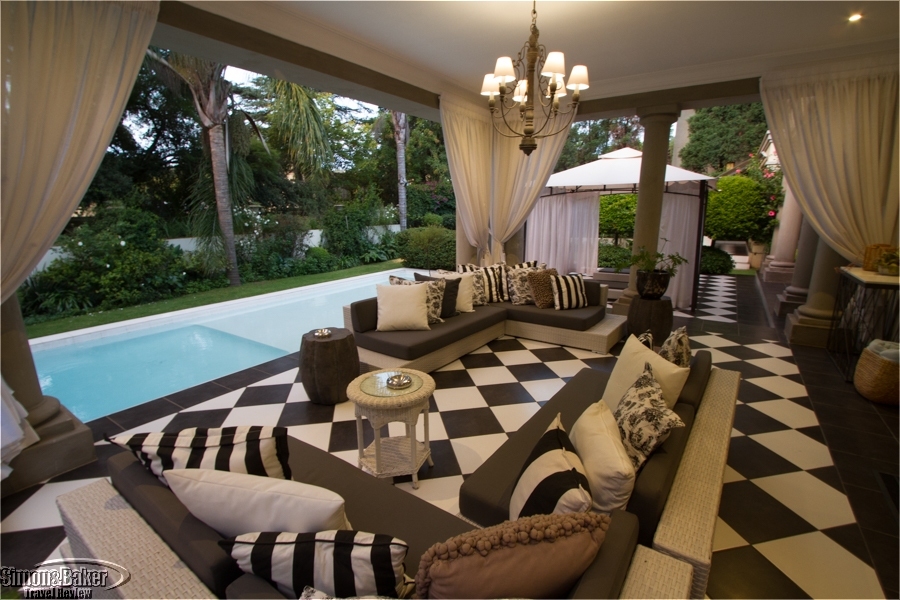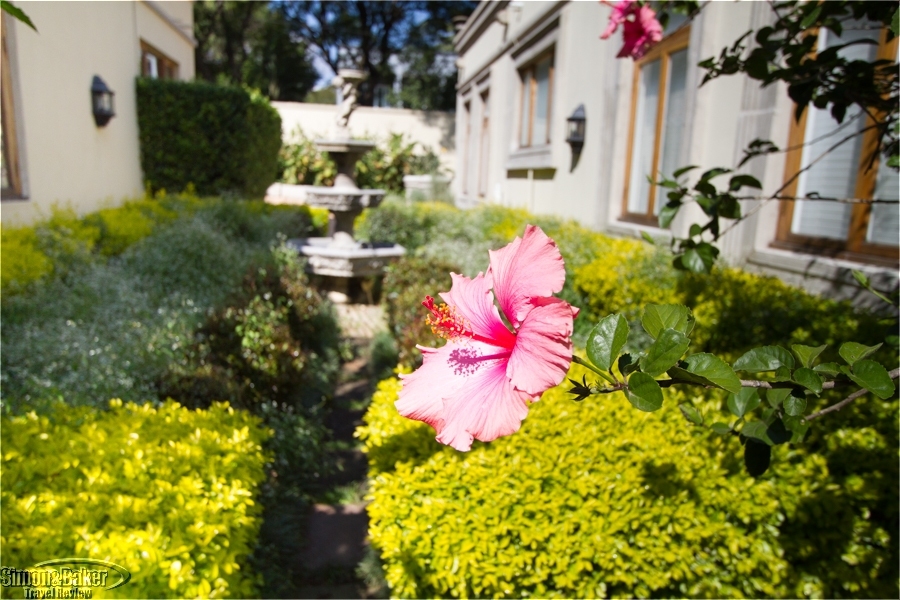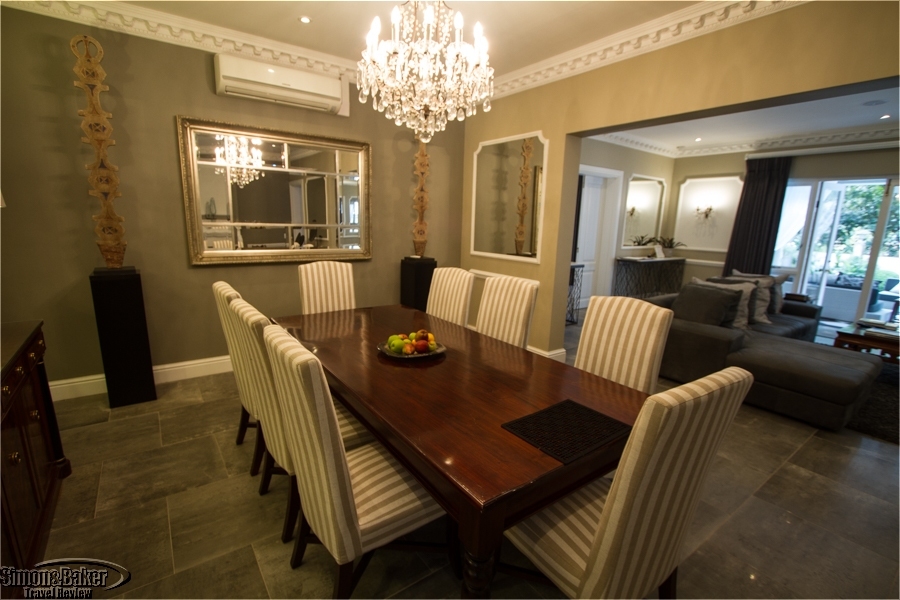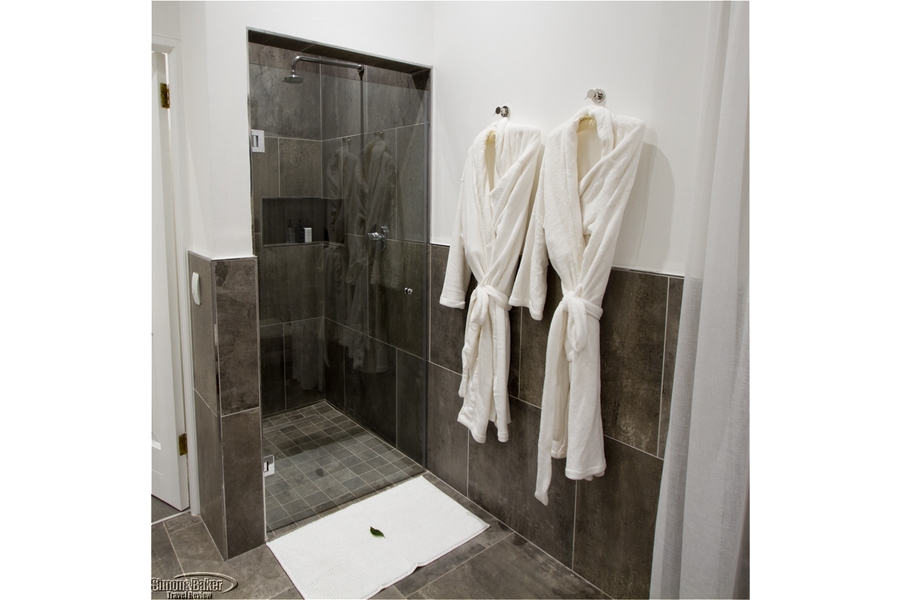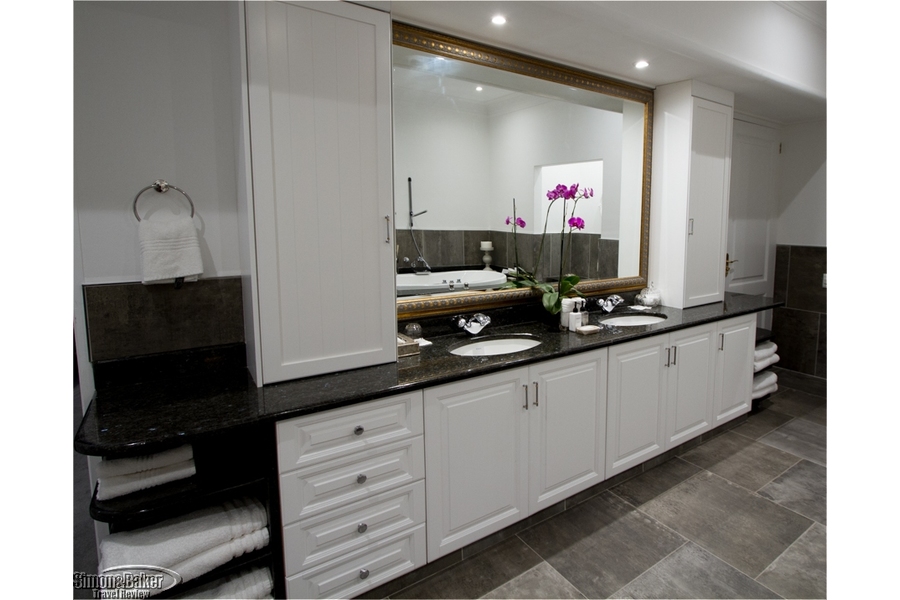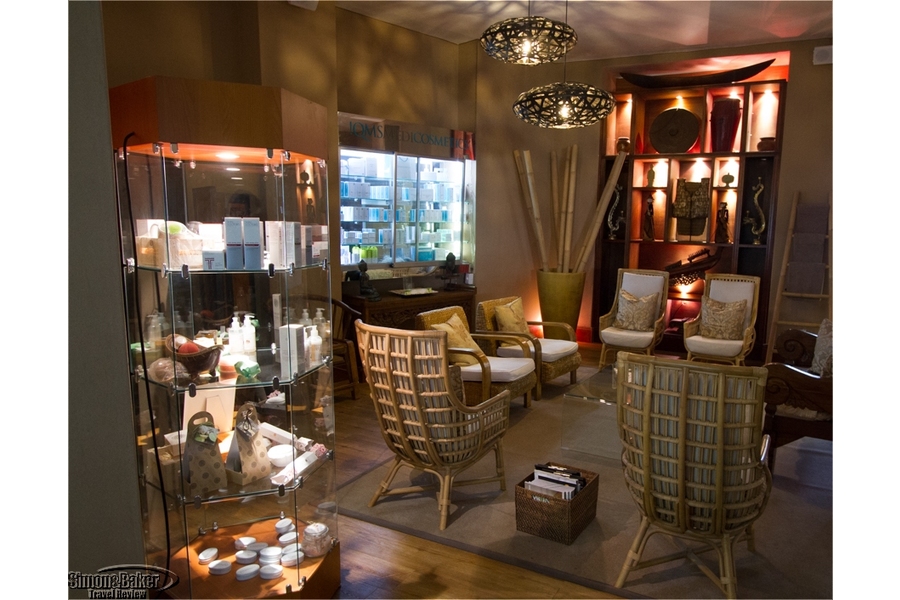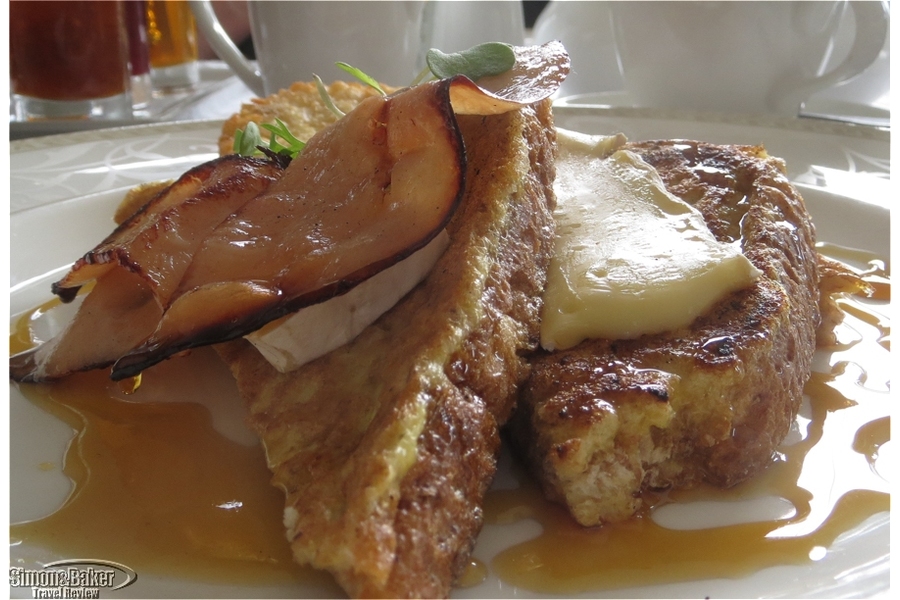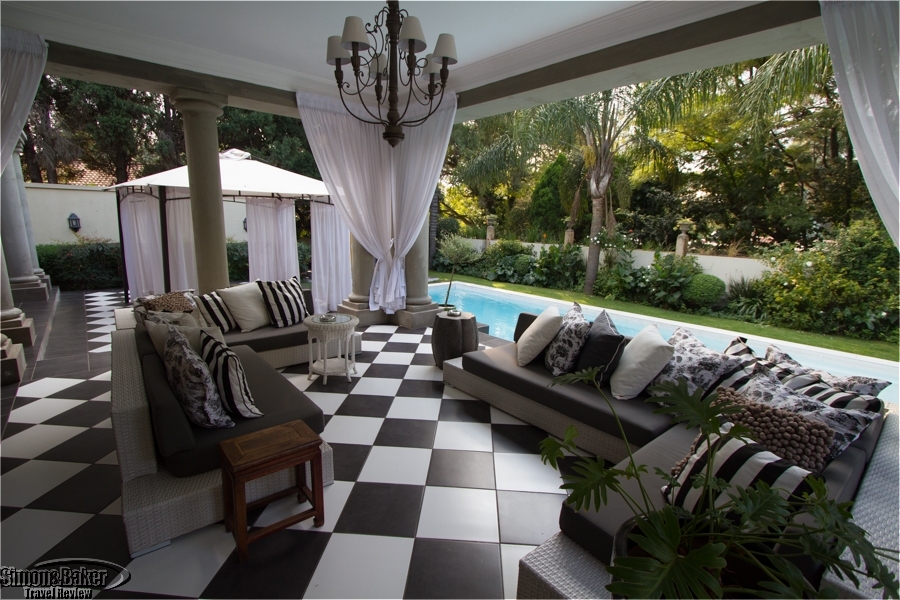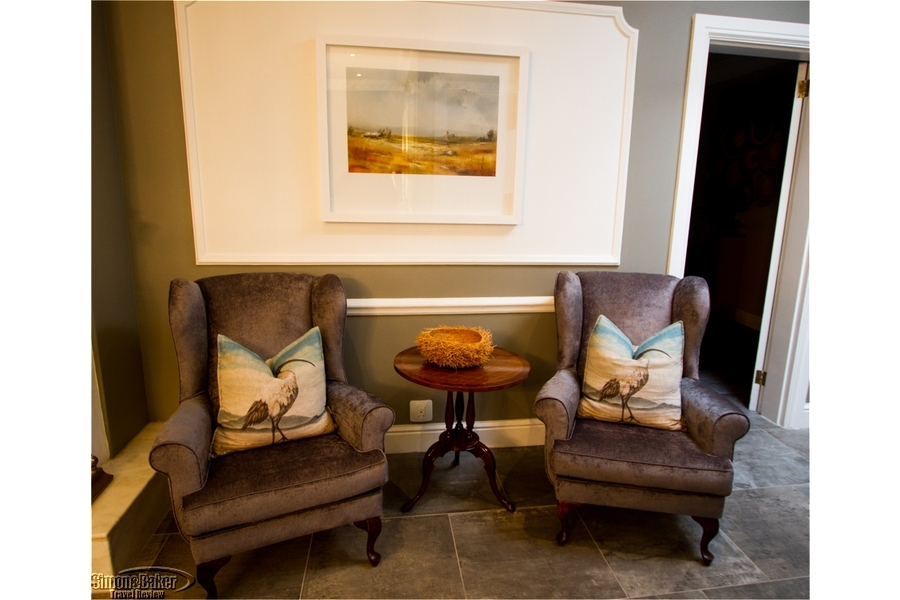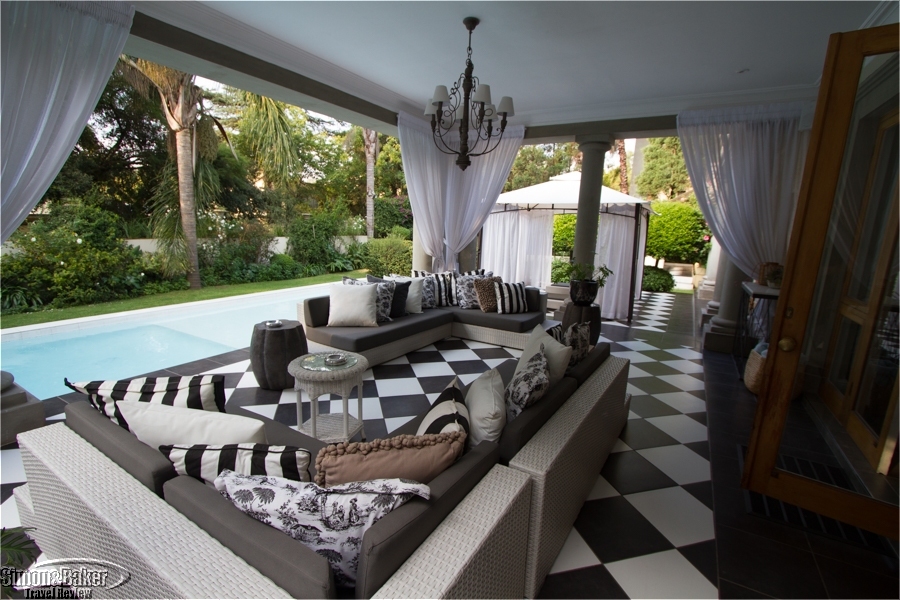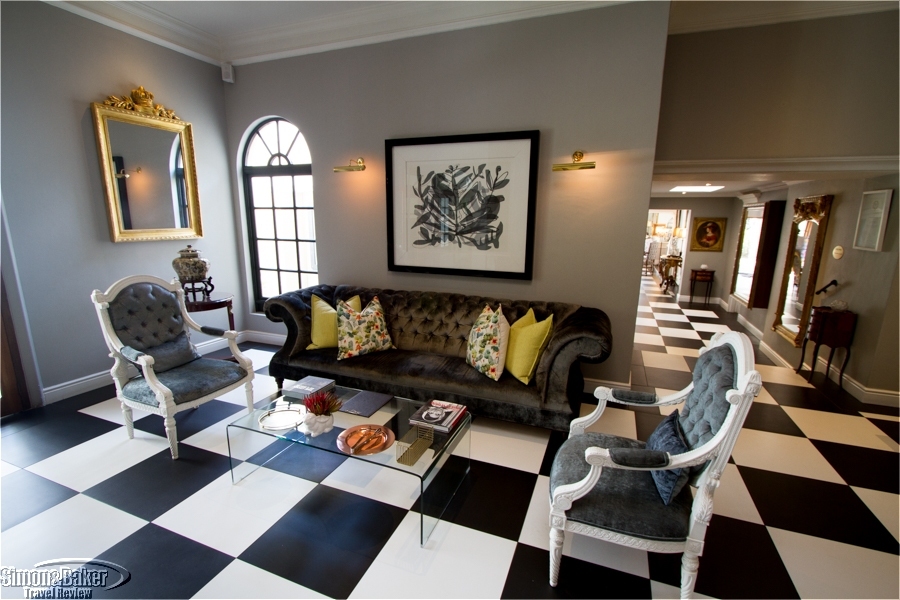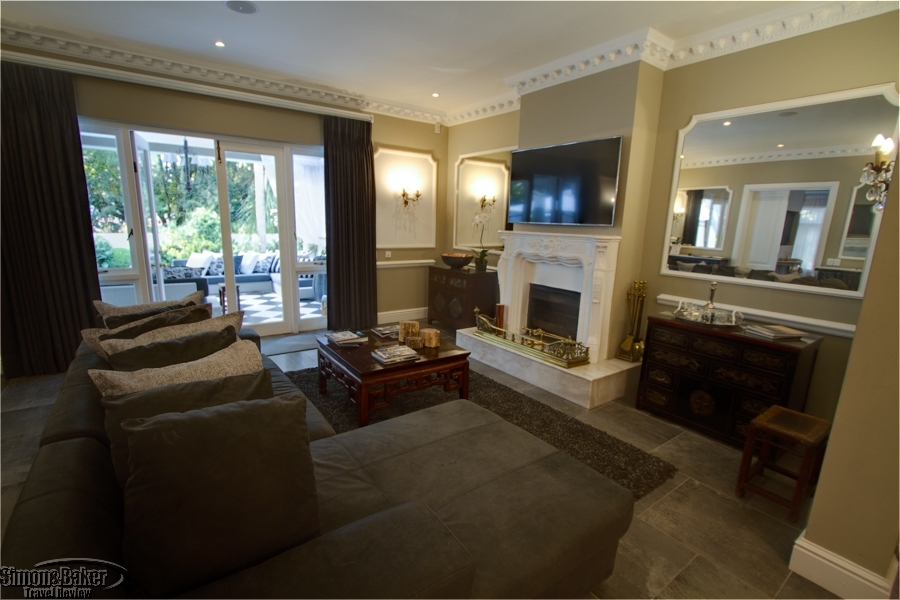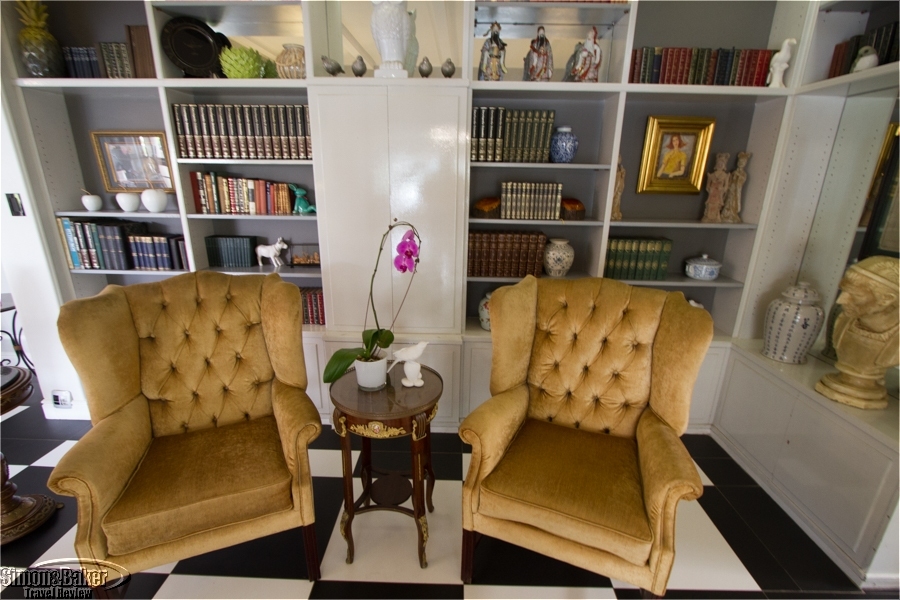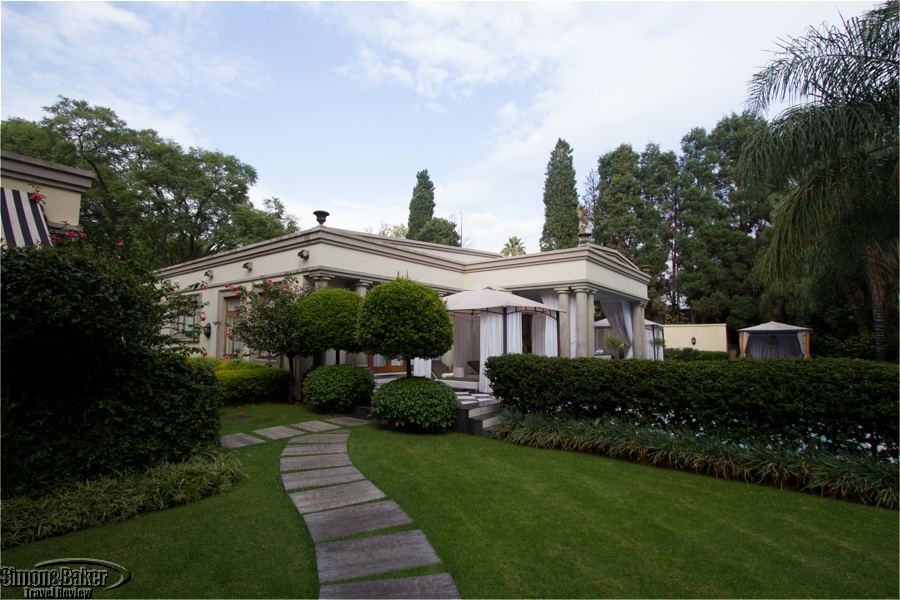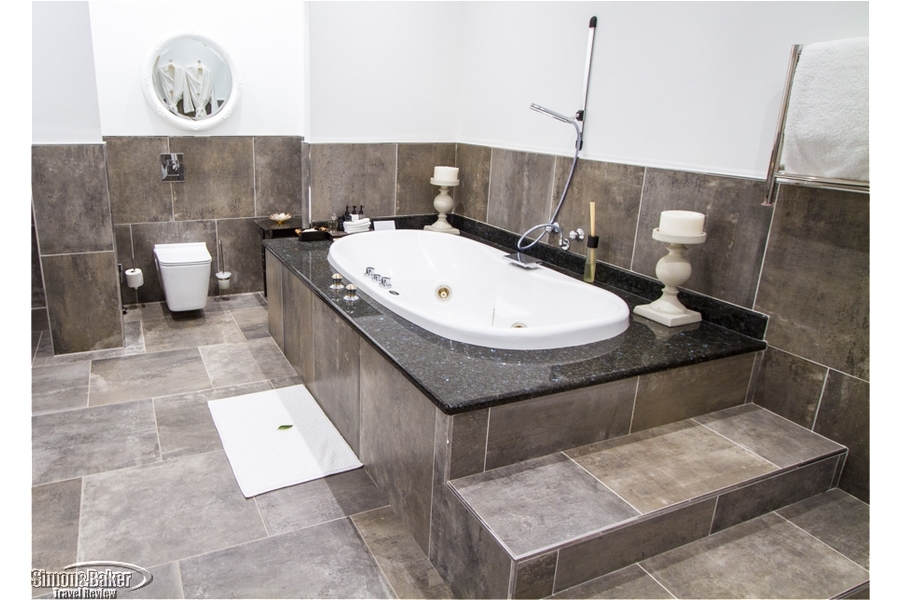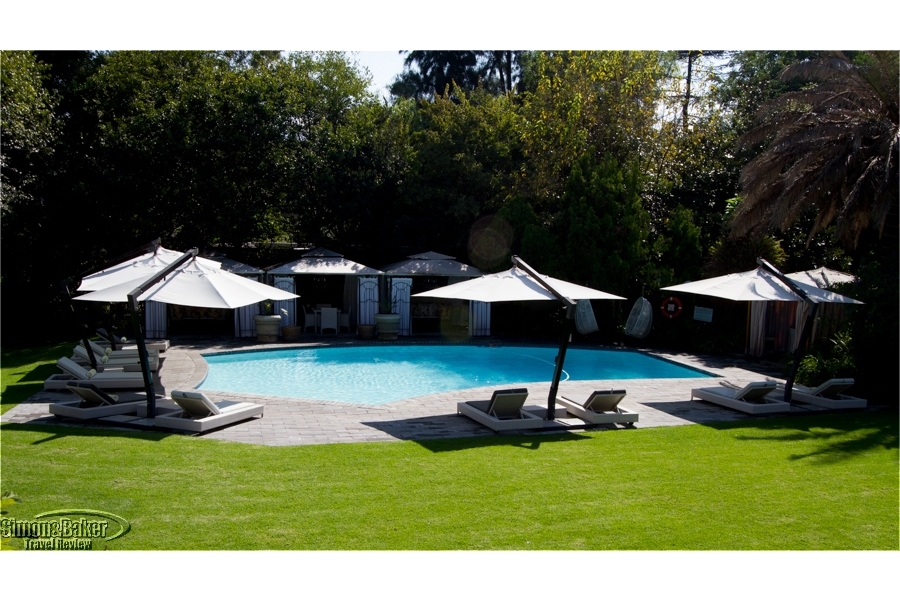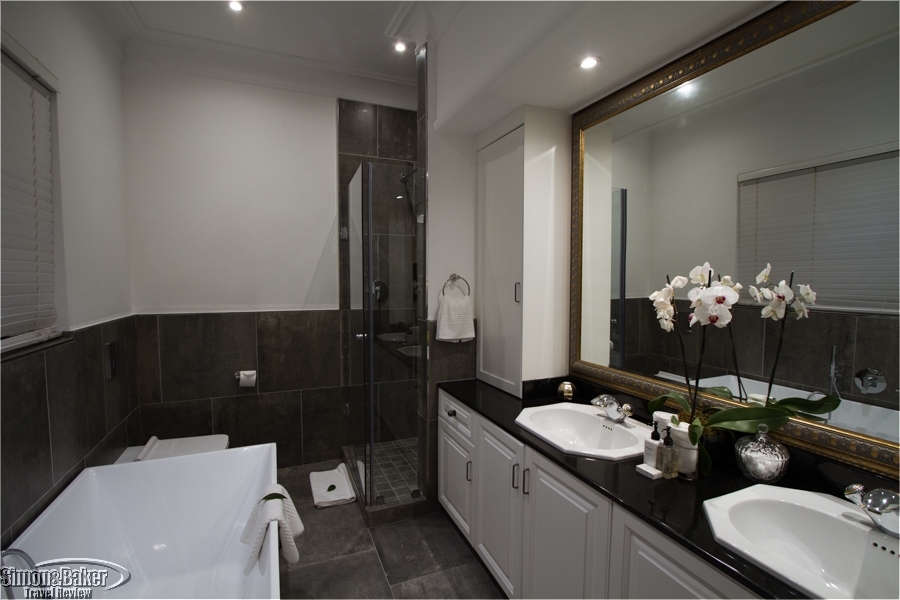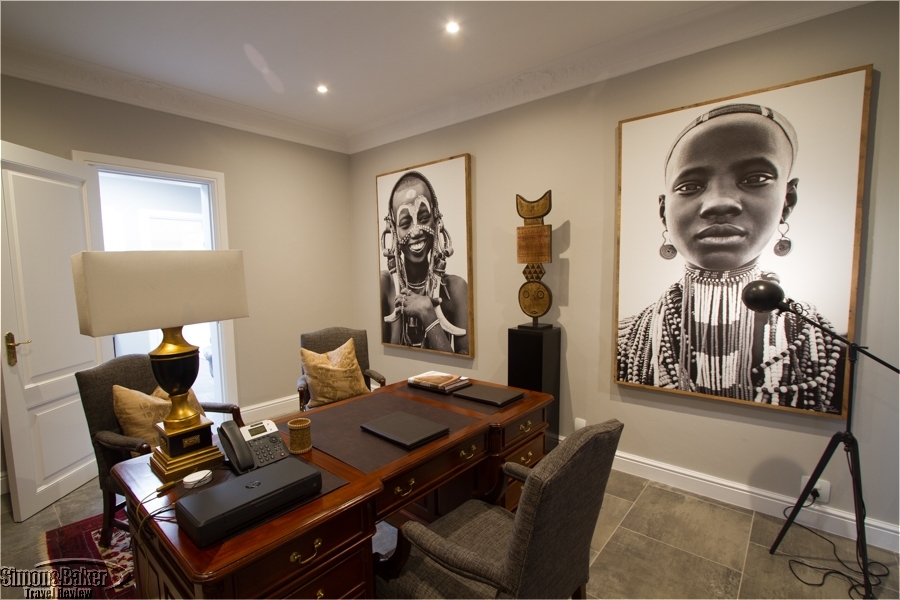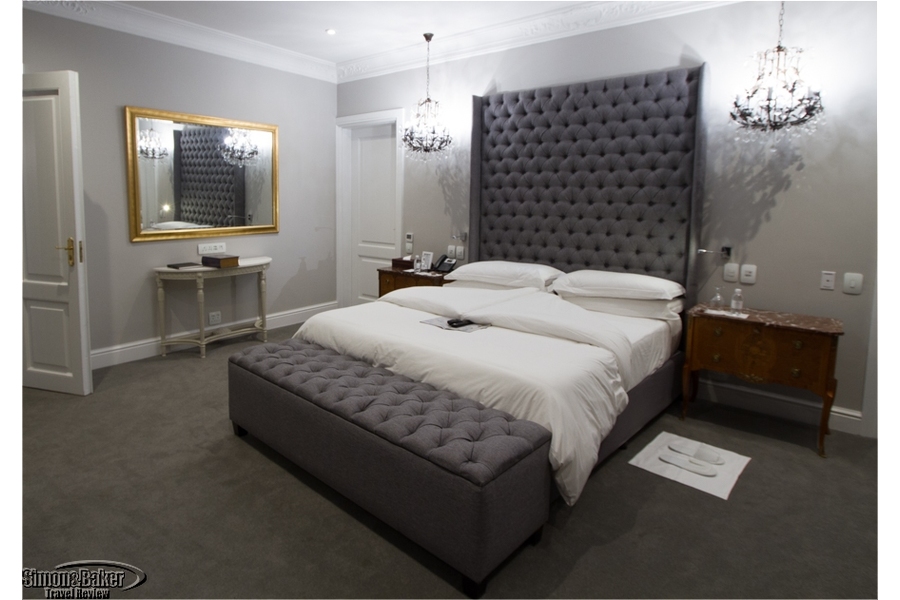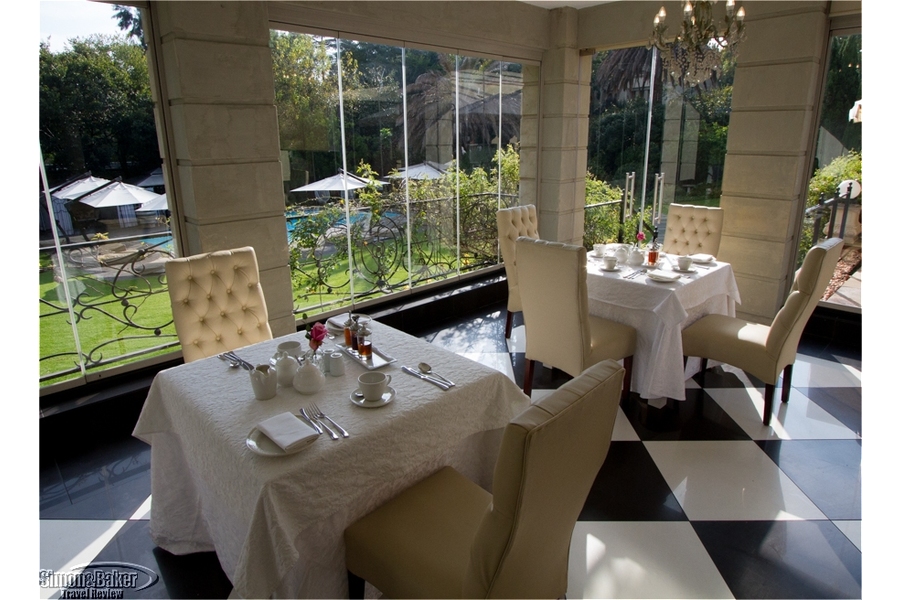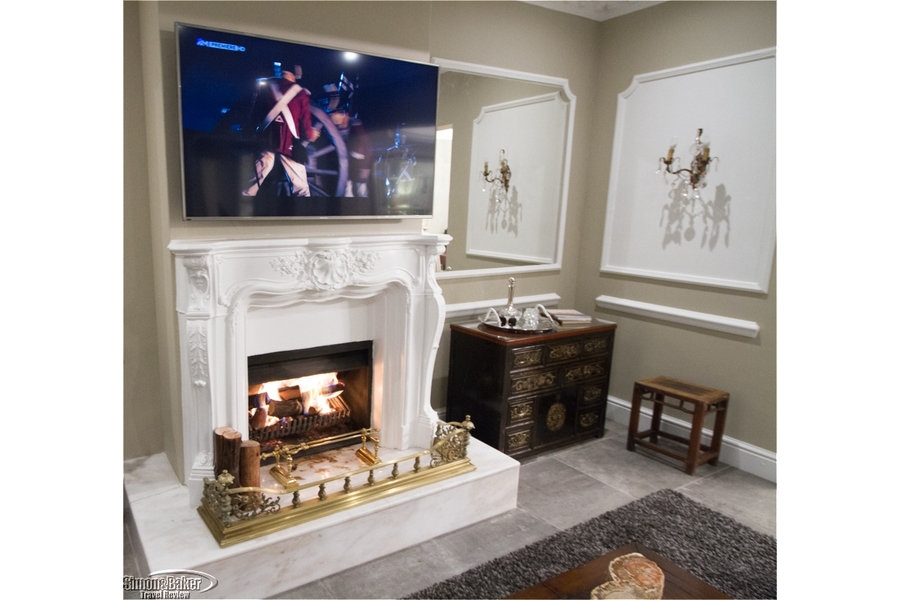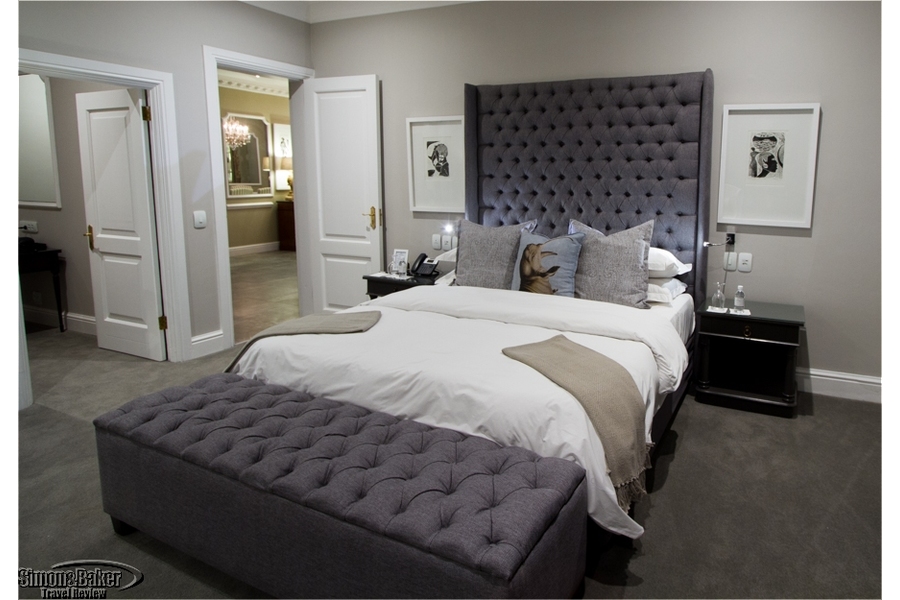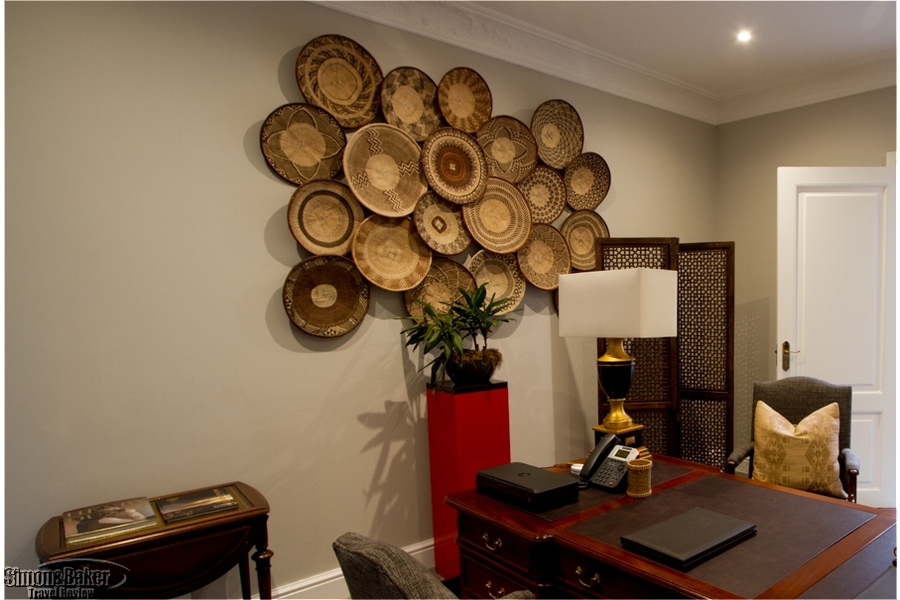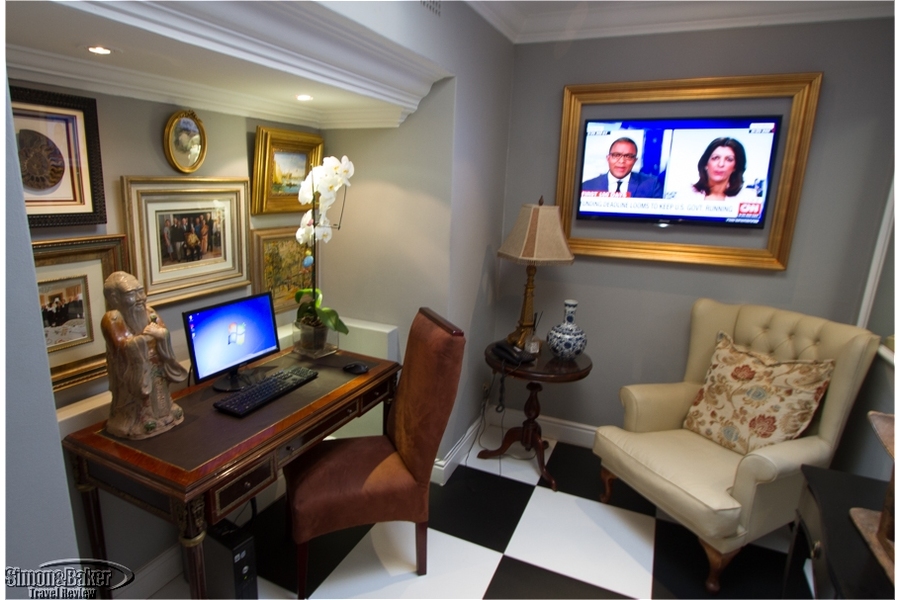 We loved our spacious two-bedroom suite with a private pool within a quiet residential neighborhood boutique hotel with a restaurant, room service, and well equipped fitness center, and will keep the Fairlawns high on our list of favorites in Johannesburg.
Overall Impression
We stayed at the Fairlawns Boutique Hotel & Spa on arrival in Johannesburg from the United States on our way to an extended safari trip. Our goal was to spend time in the South African metropolis relaxing in preparation for the demands of our activity filled safari itinerary. Because of flight schedules our stay was slightly longer than we had initially planned, which worked out well as it allowed us leisure time in Johannesburg. The hotel, and especially our 360 square meter Maison de Ville accommodations, delivered the type of experience we sought. As a result on departure we boarded our Kruger National Park bound flight well rested and eager to begin our game viewing adventure.
We were pleased with the serenity and privacy at the Maison de Ville. We liked the suite's garden as well as the well maintained grounds of the property, both had colorful flowers, and there was a lemon tree in our yard; and the daytime birdsong (including hadida ibis in the early morning). They, the muted mechanical noises from the pool, and on one occasion yard workers trimming the hedges were the only interruptions to the silence within Maison de Ville. Despite our location within the country's ultra busy city few urban sounds broke the quiet of our two-bedroom suite. Although the weather was rainy at times and the temperatures were too cool to swim we enjoyed spending time on the pretty covered terrace.
It was convenient to have an onsite spa and fitness center as well as a restaurant with quick and efficient room service. We much appreciated two of the front desk staff, who were friendly, efficient and service oriented. Another advantageous feature was the hotel's nearness to Sandton and Nelson Mandela Square, which were within an easy and quick ride via the courtesy shuttle van. Overall, we loved our spacious two-bedroom suite with a private pool within a quiet residential neighborhood boutique hotel with a restaurant, room service, and well equipped fitness center, and will keep the Fairlawns high on our list of favorites in Johannesburg.
Children
No, although we saw one family with children during our stay.
Class of Accommodation Five Star Boutique Hotel
Connectivity There was complimentary "super speed satellite" WiFi in our suite.
General Manager Michael Kewley, managing director
Handicapped Access No
Length of Stay Four nights
Location Near Sandton in Johannesburg, about 24 kilometers from Johannesburg's international airport.
Owned and Managed Chesswold Holdings
Pets Allowed No
Size The 5.5 hectare property had 41 rooms in several buildings and employed 117 staff.
Year Opened-Renovated The hotel opened in 1997 and the most recent renovations were in 2016.
Lobby and Common Areas According to a spokesperson, the owners gave the property a makeover, "taking it to the next level of luxury" with a "contemporary, colorful, chic and slightly quirky" style. We noticed slight updates and improvements to the common areas compared to our previous visits years earlier.
Bathroom
The oversize master bathroom could be reached via two doors, one on either side of the bedroom. Inside, there were twin sinks atop a gray stone base, a toilet in a corner, and an oversize plastic bathtub about four feet above the floor. A shower with a glass door took up the corner opposite the bathtub. There was a small striped bench next to the entrance.
There was a large walk-in closet behind the bathroom. The only access to the closet was via the bathroom (through an opening between the bathtub and shower). The closet had ample hanging, drawer and shelf space and no doors. There were two framed mirrors, one in a vanity corner, which included an armless, cushioned and striped chair; and an oversized one that took up the better part of the back wall.
Room
We stayed in Maison de Ville, a two bedroom, one office, two and a half bathroom house with living room, dining room, kitchen (with some appliances), covered terrace, small swimming pool and garden. The 360 square meter house, a cocoon of quiet and privacy, was steps away from the hotel reception and parking area. As guests we had access to the hotel's common amenities and facilities. At the same time we had a private area so that when we remained within Maison de Ville we had plenty of space. Although in many regards it resembled a private home, the kitchen was not equipped for cooking or laundry (there was only some dinnerware and glassware, but no flatware, cutlery, dishwasher, washer or dryer).
To reach the Villa we walked behind reception back through a narrow path and past a wall into the garden of Maison de Ville. Stone pavers led to a black and white tiled covered terrace divided into several sections and facing a private pool. There were two temporary shaded enclosures with privacy curtains that could drawn down, one outside each bedroom with two rattan cushioned lounge chairs in each enclosure. Between them there was a sitting area with two comfortable cushioned rattan sofas. At the head of the pool, there was a third temporary enclosure with a dining table and five metal armchairs with cushions. The pool was 30 feet long by 10 feet wide and about five foot deep in the deep end (estimated).
French style glass and wood doors led into the living room, which centered around a large fireplace about one foot above the ground. A thick slate gray rug covered the floor in front of the fireplace. Atop it there was a wood coffee table and a two-part microfiber sectional sofa. Above the fireplace molding a 40 inch (estimated) Hisense television hung on the wall. It was necessary to slam the front door to close it. Likewise, the bedroom doors required a bit of pushing to shut them.
Suite features included 10 foot ceilings, recessed lights, electronic safes, gray stone tile in the kitchen, living and dining rooms, and wall-to-wall carpeting in the bedrooms; as well as over size mirrors set within wall moldings, scented batons throughout, live plants and orchids, chandeliers and chandelier style wall lamps, double blackout curtains, skylights (in walk-in closets, master bathroom, hallway, hallway bathroom and kitchen), underfloor heating and individual room temperature controls. There were Africa themed decorative items and framed artwork in the dining room and office. Within the bedrooms it was quiet so that we did not hear sounds from one room to the next.
Double wood doors opened into the master bedroom to the right of the entrance. The central part of the back wall was taken up by an extra large bed (from two small beds set together) against a cushioned, tall and gray headrest that doubled as the central decorative feature of the wall. At the foot of the bed there was a narrow gray cloth bench. Across from the bed hung a 55 inch (estimated) Hisense television. Behind it there were glass and wood doors leading onto the covered terrace (there were identical doors in the second bedroom also leading to the covered terrace).
The dining room was adjacent to the living room with no wall separating them. The dining room had a fireplace similar to the one in the living room as well as a wood dining table with eight armless, cloth striped chairs. There were two gray armchairs and a small round table to one side of the fireplace. There was a half bathroom next to the kitchen.
A second bedroom and the office were on the opposite side of the house from the master bedroom. The second bedroom had a large bed set against a tall cloth headboard. Across the bed there were two rattan armchairs with cloth cushions, a round ceramic table and a rectangular glass table. A 40 inch (estimated) Hisense television hung from the back wall above a wood cabinet. A rectangular wood table, with twin lamps and a ceramic vase, was set against the side wall between the entrances to the bathroom and walk-in closet, and numbered framed reproductions hung on the walls.
The hallway between the office and the kitchen led to a covered back terrace. In the kitchen, there were Defy multifunction dual oven, Samsung double door refrigerator with door water dispenser, LG microwave oven, Defy stovetop, Pur espresso maker, hot water pitcher, and coffee French press.
Food and Restaurants
Breakfast was served between 6:30 a.m. and 10:30 a.m. at Amouse Bouche, the hotel's gourmet dining venue, indoors and outdoors at an adjacent terrace with canvas umbrellas. Thanks to the restaurant's elevated location and its glass walls the view from most of the dining room was of the lawn, main pool and spa and fitness room building. Lunch was served between 12 noon and 3 p.m. and dinner was available between 6 p.m. and 9:30 p.m. At other times there was an all day dining menu and an in-room menu from which we could order room service.
Breakfast consisted of a cold buffet and hot to order options. In the buffet there were two types of juice and a daily fruit smoothie. Some of the plates were labeled for easy identification. There were deli items such as turkey, salami, roast beef, smoked salmon, caper berries, onions, pickled ginger, cubes of cheese, yogurt, skim and whole milk, muesli and other dry cereals (in bowls), fruit (dry, in syrup and poached and warm), seeds and nuts. There were also whole and sliced fruit such as apples, pears, one tangerine and one banana, raspberries, dragonfruit, kiwi, papaya, gooseberries, watermelon and cantaloupe. On a separate table there were pastries such as individual size croissants, savory muffins, sweet muffins (blueberry, bran and chocolate), seeded and other breads ready to slice.
The hot dishes to order were mostly eggs except for an order of French toast and one of oats. Sides of bacon, beans, tomatoes, mushrooms, and beef and pork sausage were available.
Our room service orders arrived hot and within 40 minutes. Some dishes were good and others less so. We sampled the Fairlawns Burger with double potato wedges, Hallumi and Strawberry Salad, and soup of the day (broccoli one day and butternut squash the next) as well as the Beef Burger, Artichoke dish (disappointing except for the risotto) and Green Salad.
Amenities
There were refillable plastic bottles of Charlotte Rhys toiletries (individual size soap, shampoo, conditioner, bath foam, liquid soap, body lotion) and scented bath salts in a bowl and bath oil. There were cotton pads and balls in a glass bowl. On request they also had shower caps. There were also two bathrobes in each closet, slippers, and electronic safes. As part of the turn down service (except Sunday when there was no turn down service) they brought individual size (330 milliliters) bottles of Fairlawns brand still water and an individual size coconut chocolate candy for each of us. I especially liked the clean smelling sheets and towels. There was satellite television. In the kitchen there were capsules of Pur coffee, tea bags, rusks (type of South African hard biscuits good for coffee dunking). In the refrigerator there were bottles of water, fresh milk soft drinks and canned tea. There were local newspapers for guest use at breakfast.
Facilities Amouse Bouche Bistro, Balinese Spa and fitness center (sharing a building), small office with a computer for guest use, and outdoor swimming pool.
Fitness Center and Spa The spa and fitness room shared space in a stand alone building across the lawn from the main building. Except for the sometime reptitive barking of neighboring dogs it was quiet. There were treadmills, elliptical and other exercise machines as well as free weights, bottled water and hand towels.
Pool in addition to our private suite pool the hotel had a swimming pool with cushioned lounge chairs and umbrellas across the lawn from the restaurant. It was about 90 square feet (estimated).
Conference Facilities
We saw two private meeting rooms in the main building.
Other In 2016, the property was recognized in the World Luxury Hotel Awards as Luxury Boutique Hotel, and for its Diamond Wine List by Diners Club International Awards.
Cleanliness
Very good
Date of Review April 2017
Reviewers
Article by Elena del Valle
Photos by Gary Cox
Service Our suite was serviced in the mornings and sometimes there was turn down service as well. Sheri and Evan at reception stood out for their positive attitude; they were enthusiastic and helpful when we asked for recommendations and information. Doctor our driver and bellman was friendly and thoughtful.
Would You Stay There Again? Yes
Contact Information
Address:

Fairlawns Boutique Hotel & Spa
1 Alma Road
Morningside Manor, Sandton
Johannesburg, South Africa

Phone:
Website:
Email: