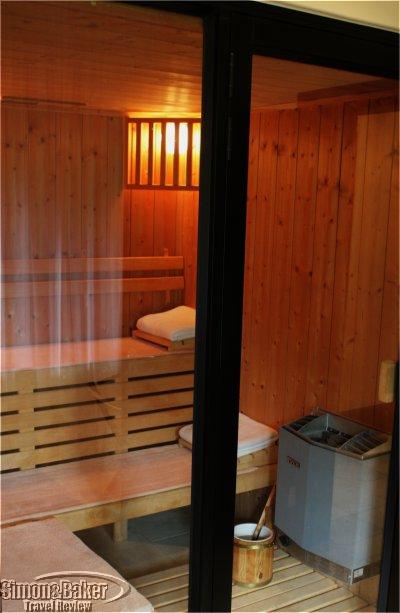 Hats off to the folks at the Eagles Crag for a job well done!
Overall Impression
What could be better than a top of the line game viewing boutique lodge filled with healthy animals in a malaria free reserve? One with a charming holistic on-site spa. The Eagles Crag Spa was just what the doctor ordered. After two days of international travel with so many connections I lost count, the thought of a spa treatment was inspirational.
I loved the natural style of the spa, bush quiet, excellent product line, lightly scented ambiance, sunlit rooms, sauna, spotless facilities, capable and cheerful staff and ideal location in the heart of the lodge (two steps from our room). It offered everything a good small spa should offer and more. Hats off to the folks at the Eagles Crag for a job well done!
General Manager
Peta-Lynn O'Brien
Handicapped Access There was only a shallow step to enter the spa.
Location In the Eagles Crag Lodge in the Shamwari Game Reserve near Port Elizabeth in the Eastern Cape of South Africa.
Managed Mantis Collection
Number Of Staff Two therapists and a spa manager
Owned Adrian Gardiner
Size There were two treatment rooms and two therapists
Special Training Staff had undergone Decleor training in Cape Town. All therapists trained in South Africa, completed international exams and qualified with South African Comite International D'Esthétique et de Cosmétologie (CIDESCO) ITEC and Confederation of International Beauty Therapy & Cosmetology (CIBTAC) certificates.
Treatment Rooms There were two bush facing treatment rooms with large open windows. They had air conditioning and heating.
Treatments Available Massages, facials, hydrotherapy and scrubs, manicure, pedicure, eyebrow shape and tint and eyelash tint. The spa offered couples massage and a special package for honeymooners including a hydro bath with flower petals and champagne.
Year Opened-Renovated In October 2002
Common Areas There was a small reception area with a desk for staff, a shelf of products and a sofa for guests. It was decorated with light earth tones and sunlight. The outside of the building was of brick and thatch with stone cladding. Interior designs were by Maurette Interiors and there were original Bushmen paintings by CJ Rudner 1958 on the walls.
Amenities
Molton Brown guest amenities, toweling bath robes, and waffle weave slippers
Facilities Sauna, hydro bath and steam rooms
Lockers And Bathrooms
The spa had his and her change rooms with shower, basin and toilet. The women's bathroom where I showered after the hyrdrobath treatment was squeaky clean.
Other Spa staff were especially accommodating and offered treatments after the 4 p.m. closing time. Treatment options and bookings were limited to the availability of the two therapists and the staff recommended pre-booking spa treatments prior to arrival.
Cleanliness
Excellent
Date Of Review October 2005
Number Of Treatments Three
ReviewersArticle by Elena del Valle
Photos by Gary Cox
Would You Return? Yes
Treatments Experienced
The Aromatherapy Massage was a treat. After two days of traveling and days of hurricane related stress I was looking forward to spending some quality time at the spa. Nandi, an agreeable young woman who trained in Cape Town, conducted the full body massage like a veteran masseuse. Nimble fingers found tense areas and soothed away aches lulling me into a slumber. She used a grape seed oil base with an essential oil blend.
My facialist Michele helped me decide on the one hour long Decleor Aromaplasty full facial. It included an eight-minute back massage and a short foot massage. The 100 percent natural multi-active treatment involved a "cocktail boost" for all skin types, a mask with vitamins and proteins for a hydrating, anti-ageing, anti-inflammatory and healing effect. It felt wonderful on my face after all the stale airplane and airport air from the trip.
The hydro bath was relaxing and soothing. The new looking tub faced the window, providing a natural landscape to contemplate while the bush dust and impurities washed off my body leaving my skin smooth. The water was hot, bubbly and inviting. I was thoroughly relaxed by the time I arrived at the game viewing vehicle for the afternoon drive. A short while later I'd be covered in fine dust again but at that moment I felt refreshed and clean.
Contact Information
Address:
Eagles Crag Lodge
P.O. Box 91, Paterson
Port Elizabeth, 6130
South Africa
Phone:
+27 (0) 042-203 1111
or 42 203 1185
Fax:
+ 27 (0) 042-2351 224
or 42 203 1184
Website:
Email: