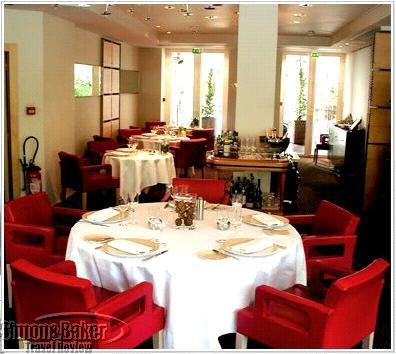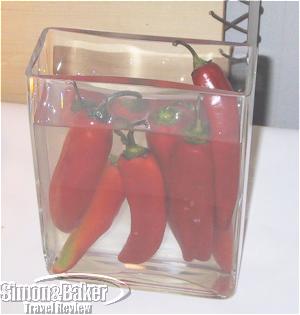 We foresee continued success for this French restaurant with a Danish flair with an attentive and experienced team.
Overall Impression Flora Danica Copenhagueoffereda combination of fresh seafood worthy of fine sushi, served in classic French style withasubtle Danish influence. In addition to well prepared seafood, we were pleasantly surprised by the efficient service, fair prices and wonderful view of the Champs Elysees. With the trees decorated and the crowds out strolling and shopping for the holidays,Copenhague'slocation was stunning. We foresee continued success for this French restaurant with a Danish flair with an attentive and experienced team.
Chef
George Landriot
Chef&Rsquo;S Training Or Salient Characteristics 10 years experience as a chef at Prunier Gourmard with the famous Jean Claude Goumard.
Class Of Restaurant: French seafood gourmet
Days-Hours Of Operation Monday to Friday for lunch and dinner
General Manager Jean-Jacques Guillot is a hands-on manager with a keen eye for details.
Handicapped Access An elevator is available to reach the second floor restaurant. Rest rooms are on the same floor.
Location: On the Champs Elysees
Maitre D&Rsquo;Hotel Marc Theillumas
Management Company: N/A
Owned Private company
Pastry Chef Alexandre Bosquet
Size 55 seats
Sommelier: Armel Cousin
Sous Chef: Bruno Brangea
Type Of Food: Seafood, Danish food and salmon
Year Opened-Renovated 1955; 2001
Style Of DÉCorModern cozy with Danish furniture; al fresco dining is also available in the rear garden depending on the time of year. We especially liked the red leather chairs and wood touches throughout. Great attention to detailwasevident: Fromthe understated china, glassware and silverware to the wood accented attractive restrooms. The whimsical decorations on the tables created with crystal containers filled with a variety of vegetables added a warm homey touch to the crisp white linens and soft wood panels.
Special Menus-Pricing
110 Euros. Four times a year they offer salmon tastings.
SpecialtiesTartare de St. Jacques au Caviar ( scallops tartar with caviar) and reindeer The reindeer was particularly tender and tasty with a delightful sauce and a fine anchor for a great menu.
Wine And Spirits DetailsWine, beer, and aquavit. The aquavit was a perfect ending to the meal and added that touch of Denmark.
FoodThe artfully presented chef's menu was a treat. Each well proportioned seafood dish built on the one before it until we reached the delicious reindeer finale. We began with a light codamusebouche (pre appetizer). A tasty salmon roe spread followed. The oxtail duckfoi gras chestnut soup presented an exquisite combination of flavors. Even the John Dory, a serious cold water fish, tasted light as a feather. The sommelier assisted us in the selection of a white and red wine combination to match the courses of the tasting menu. Bread selections included cumin, nut and crunchy breads. Copenhague has retainedmaster cheese purveyorPhilip Olivier to develop their cheese assortment.It was artfully delivered and memorable. Dessert was a delightful pear ice cream, passion fruit and cookie medley.
Other
Some seats overlook the Champs Elysees; summer guests may be seated in a garden setting. Though smoking is allowed, as in most French restaurants, we were not affected by nearby smokers.
Preferred Reservation Method Phone or mail
Date Of Visit
December 2003
Ease Of Reserving At least a day ahead of time
Number Of Visits One
Service During our visit, the service staff was welcoming, attentive, knowledgeable and efficient. The servers were discrete and vigilant; this meant hardly any time passed before a request was responded to. They answered any questions with a minimum of fuss.
Would You Dine There Again? Yes
Contact Information
Address:
142, Avenue des
Champs-Elysees
Paris 75008
Metro:
Charles de Gaulle Etoile
or George V
Telephone:
Fax:
Email:
Website: