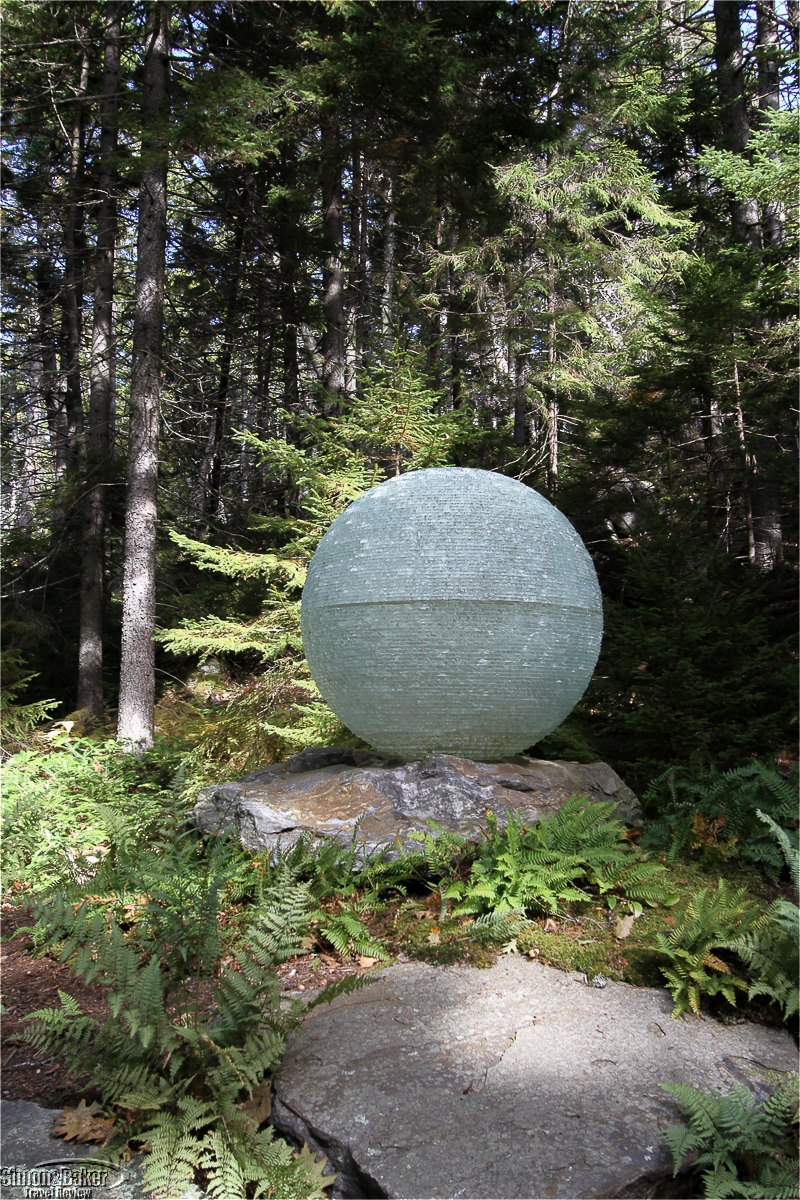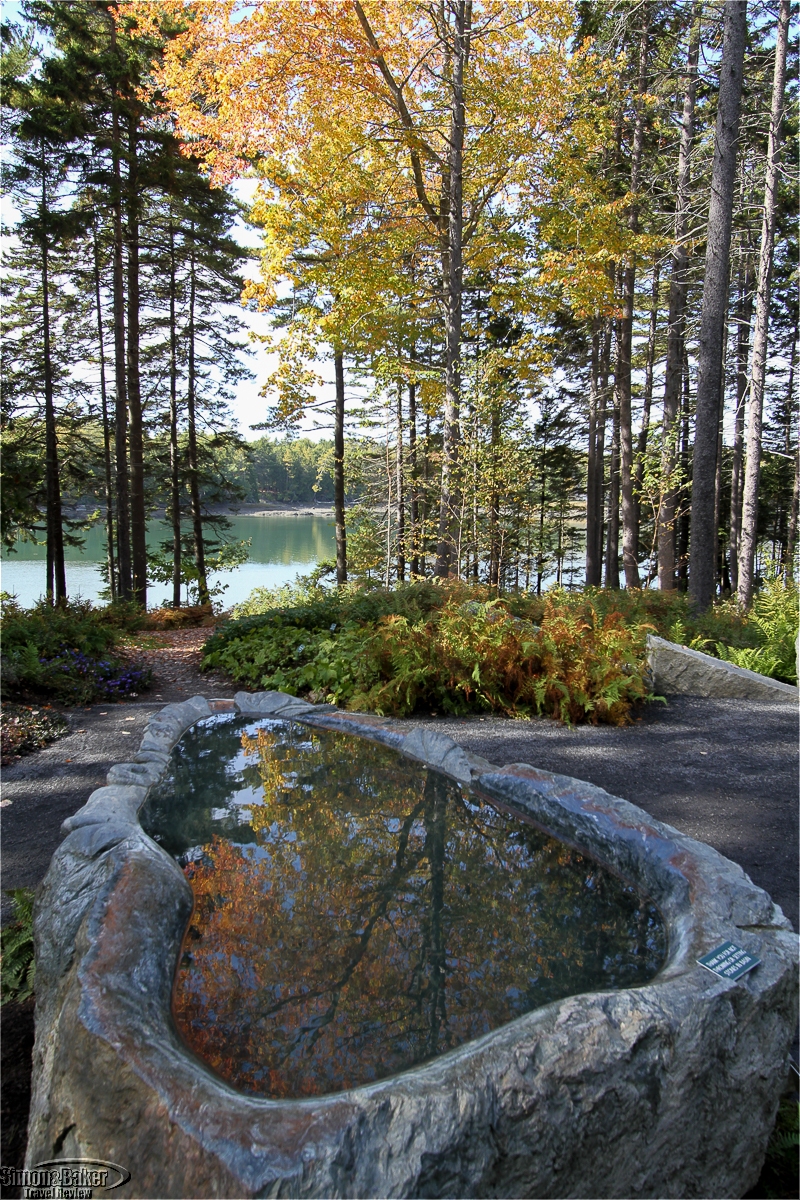 We would gladly return should we be in the Portland or Boothbay area of Maine again.
Overall Impression
The first surprise we had regarding the Coastal Maine Botanical Gardens was how popular it was when we arrived at midday on a Friday in the fall to find most of the parking space was already taken. The second surprise was how many areas beyond the immediate entrance felt secluded despite the number of people we knew were inside the attraction.
The 270 acre tidal shoreline park was the largest botanical garden in New England and the only botanical garden in Maine. It had display gardens, shore land trails, wild woodlands, 50 sculptures on exhibit (and rotating art exhibits inside the Bosarge Family Education Center), and educational programming. We liked the cleverly organized design of the attraction itself, its interactive features like the fairy garden, varied plant life, water views and separate garden sections. We especially appreciated the serenity of the contemplative garden.
It was evident the management and staff dedicated much thought and effort to the layout and maintenance of the Gardens. It was a pleasant place to spend time enjoying and admiring nature. We would gladly return should we be in the Portland or Boothbay area of Maine again.
Average Duration Of Visit
Ninety minutes
Do They Welcome Children? Yes
Established In 2007
Handicapped Access The central gardens were accessible to wheelchairs and shuttle service was available to the outlying areas of the Gardens. The Lerner Garden of the Five Senses was designed "for people of all abilities."
Location It was 55 miles from Portland.
Number Of Employees There were 30 full time employees
Owned-Managed It was a nonprofit organization. The executive director was Bill Cullina.
Size The 270 acre property, housing a single story visitor center and a two story education building, welcomed 105,000 visitors per year.
Transportation We walked to most of the gardens and trails. Toward the end, when time was scarce for us we caught a ride on one of the complimentary shuttles back to the entrance on our way out.
Description The Coastal Maine Botanical Gardens had a combination of professionally designed and well marked gardens, trails and preserves. Areas of interest included: Great Lawn in front of the Visitor Center, Lerner Garden of the Five Senses, Slater Forest Pond, Rose and Perennial Garden, Burpee Kitchen Garden, Haney Hillside Garden, Vayo Meditation Garden, Giles Rhododendron Garden and Waterfall. Plant labels had accession number, plant family, botanical name, common name and region of origin.
Restaurant The Kitchen Garden Café, located near the admission desk, had indoor seating for 45. Its menu was centered on "gourmet, healthy and local cuisine."
Souvenir Shop The Gardens Gift Shop, open during the Garden's hours of operation, sold garden products, and Maine themed jewelry, foods, and artisanal crafts.
Tours There were guided tours by trained docents daily.
Other There was a dock from which the park offered electric boat tours. The parking lot was near the entrance.
Month And Date Of Visit
October 2014
Reviewers Article by Elena del Valle
Photos by Gary Cox
Would You Visit This Attraction Again Yes
Contact Information
Address:
132 Botanical Gardens Drive
Boothbay, Maine 04537
United States
Phone:
Website:
Email: