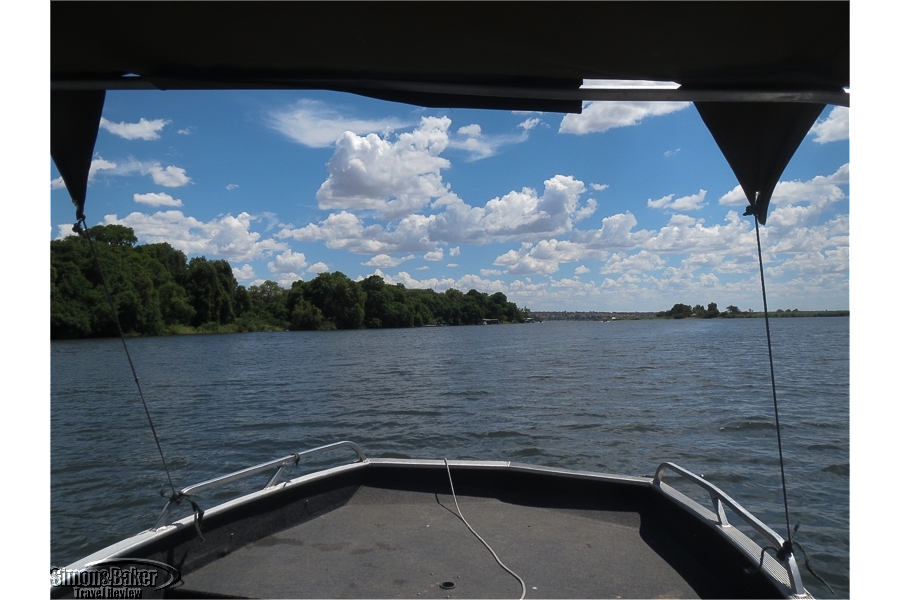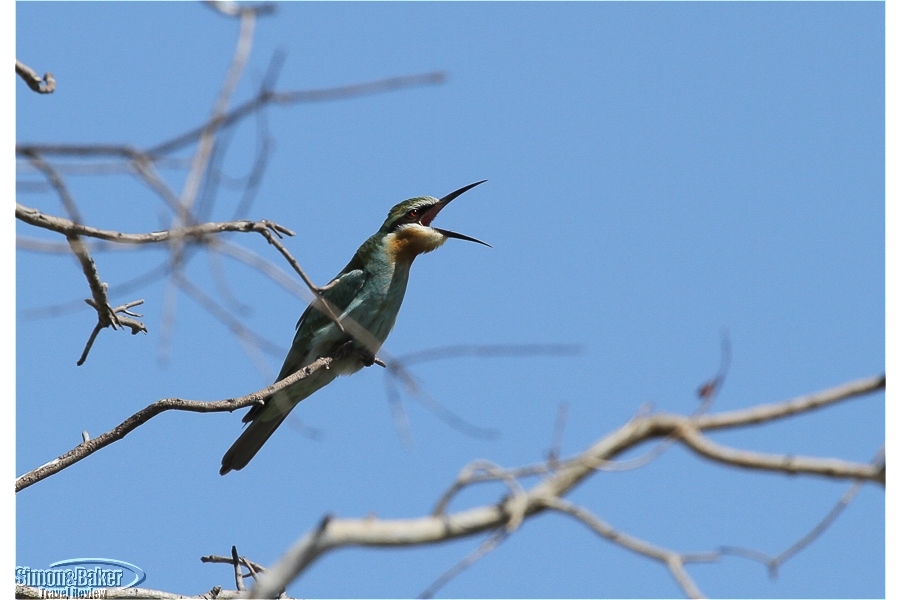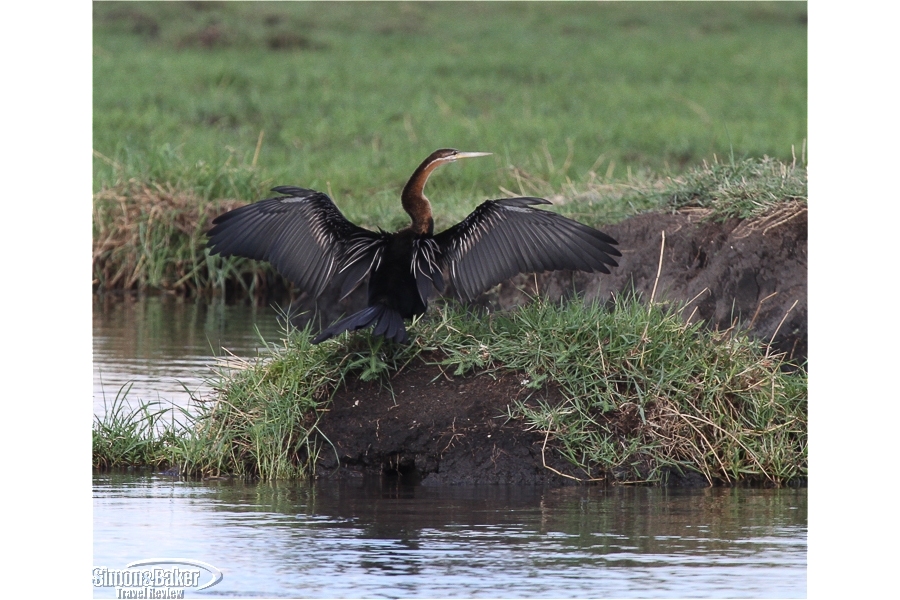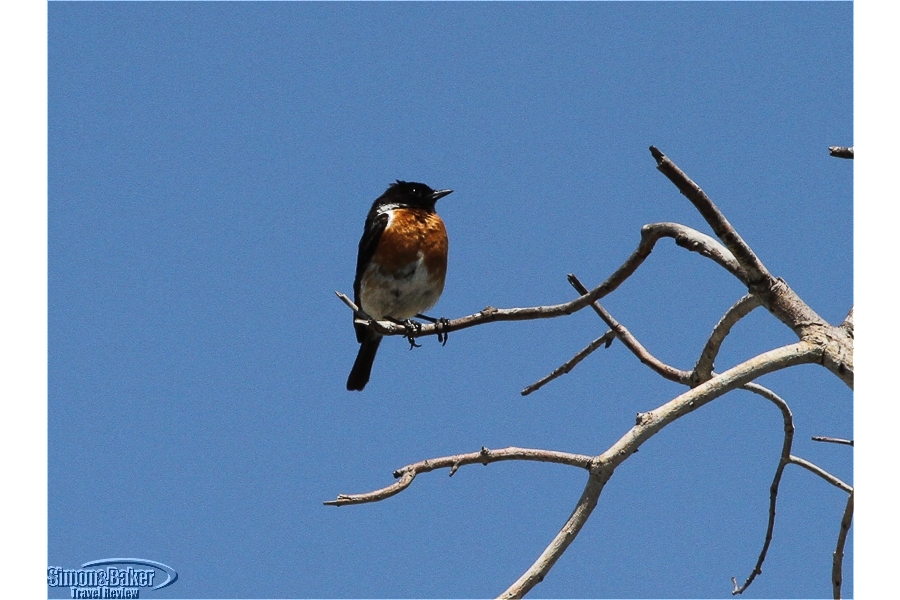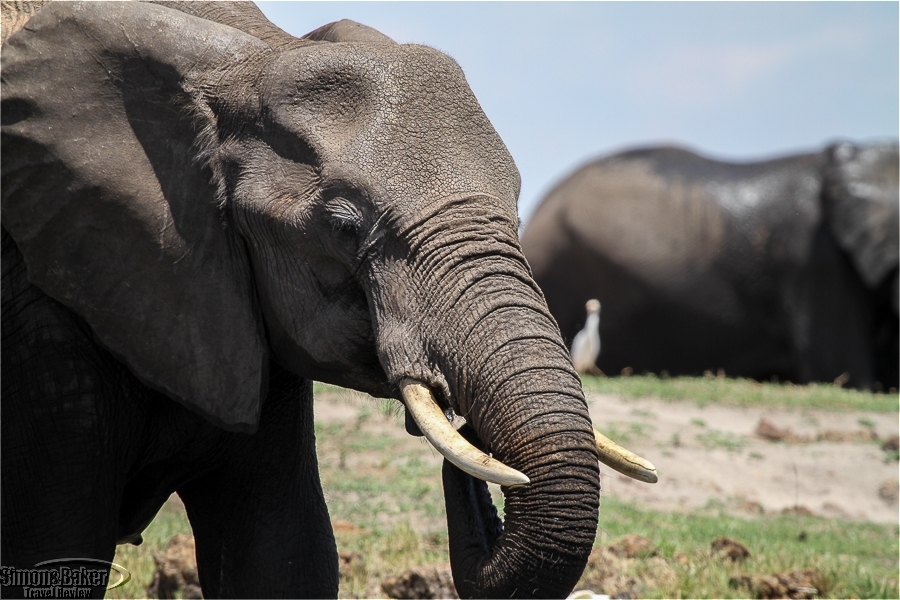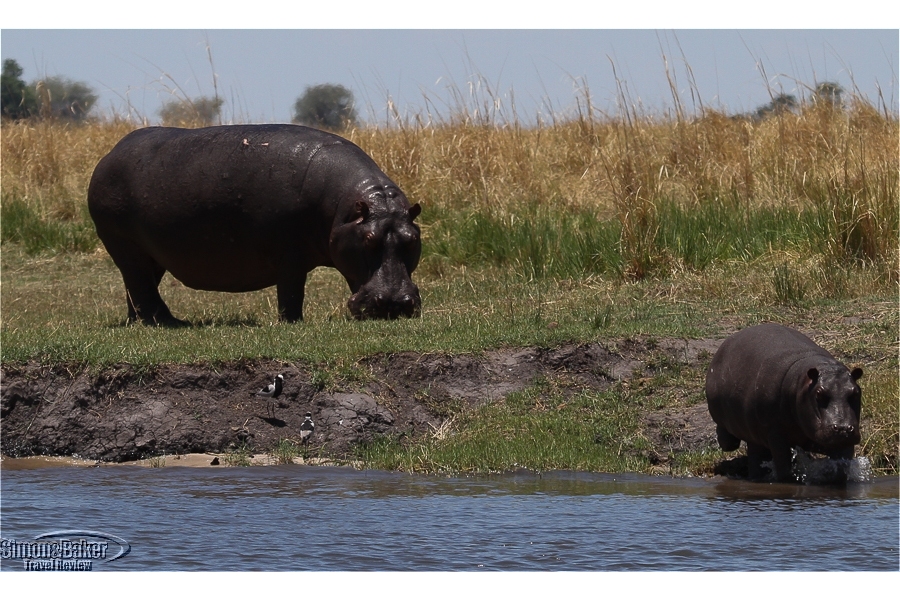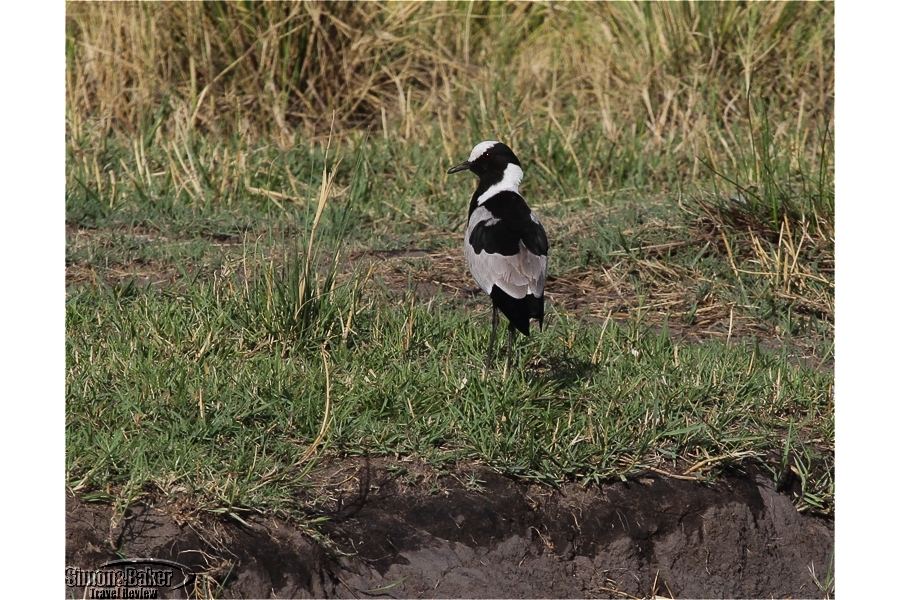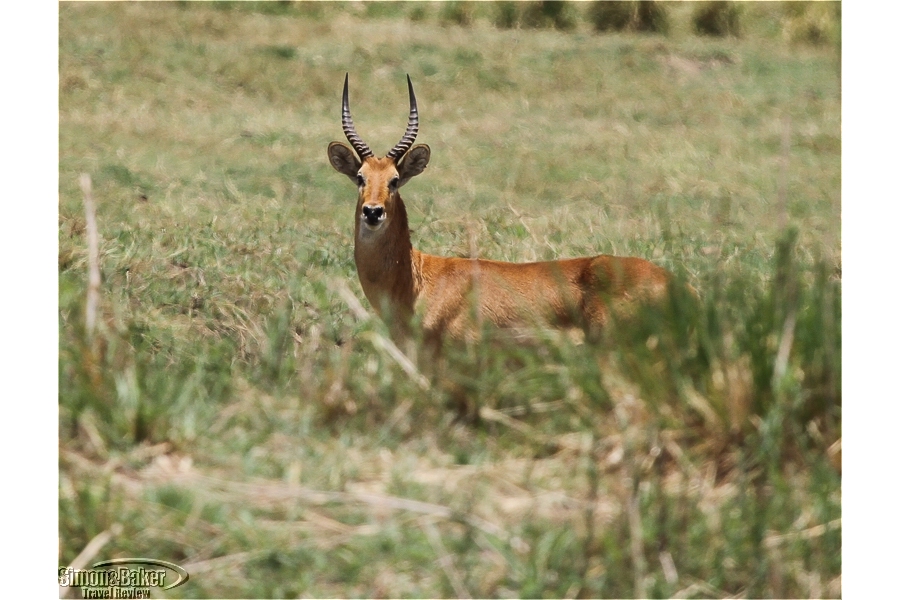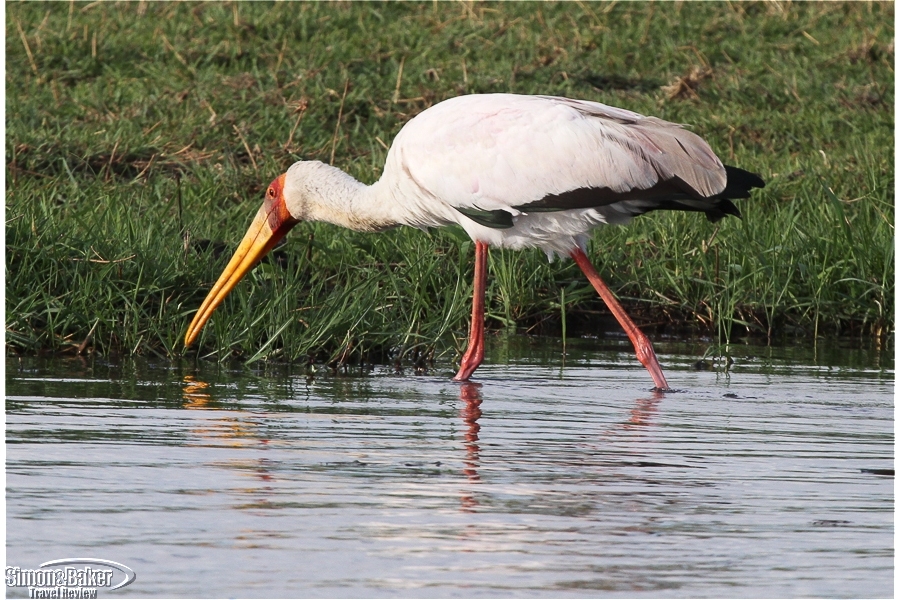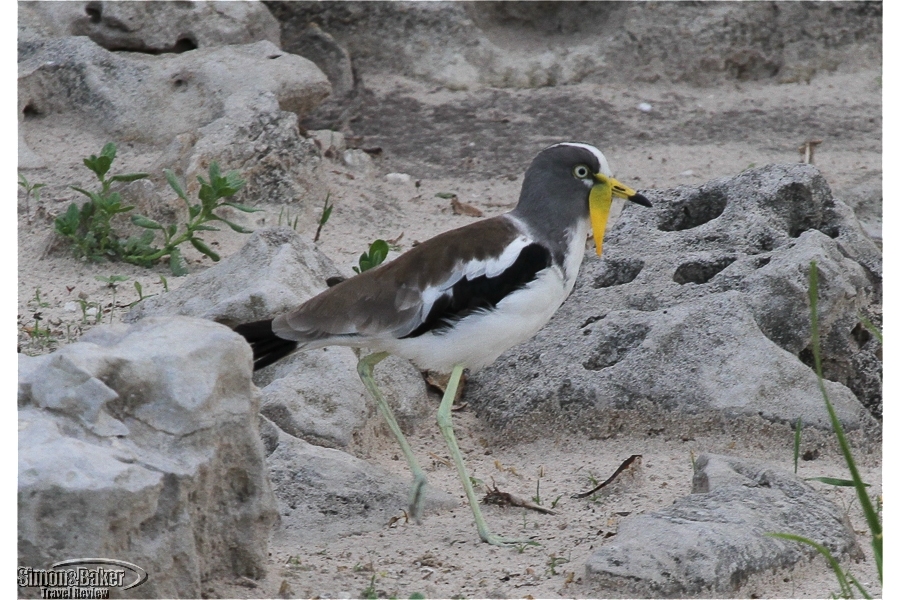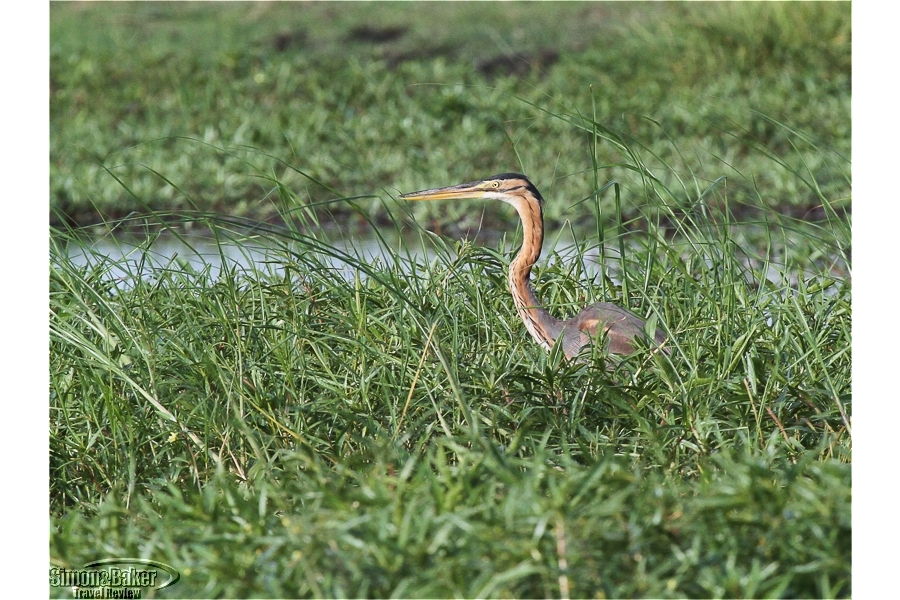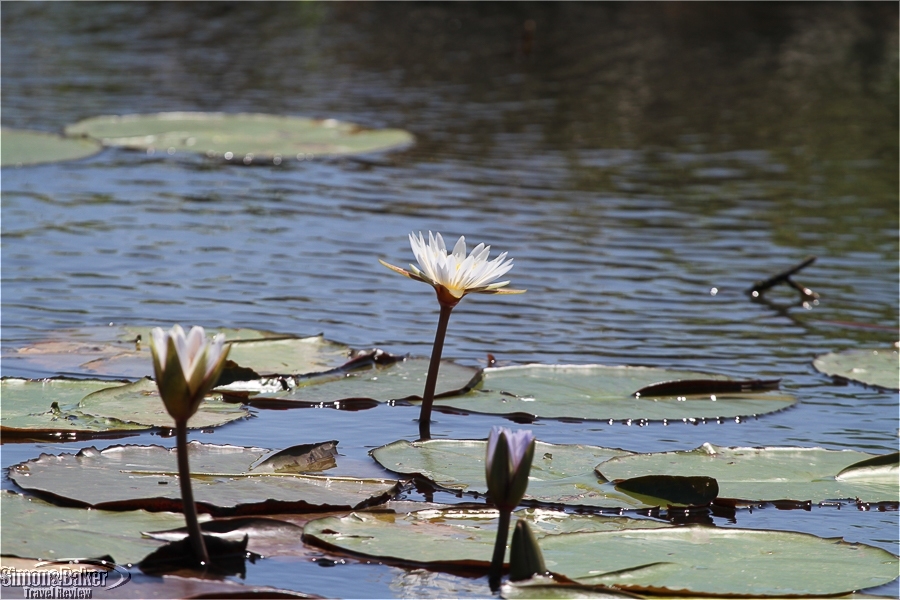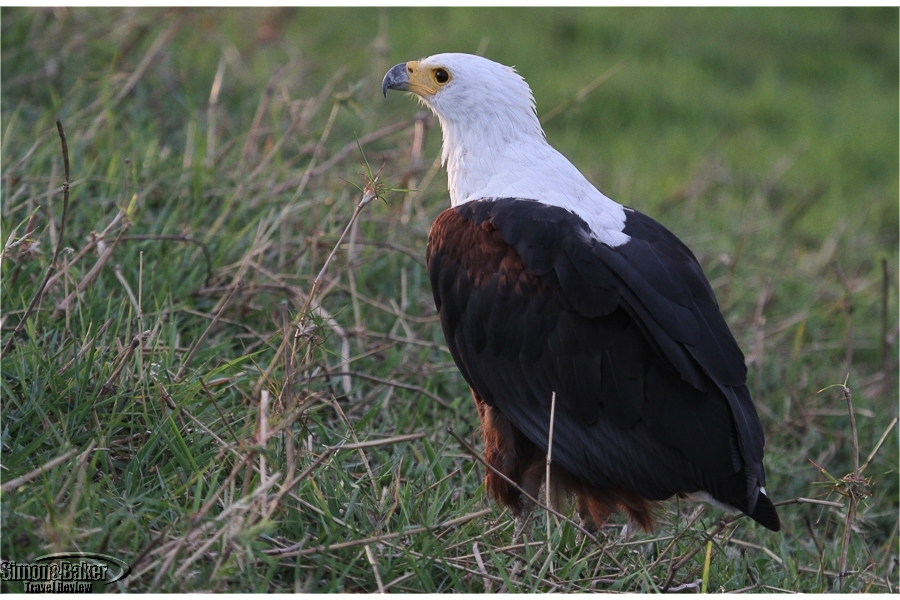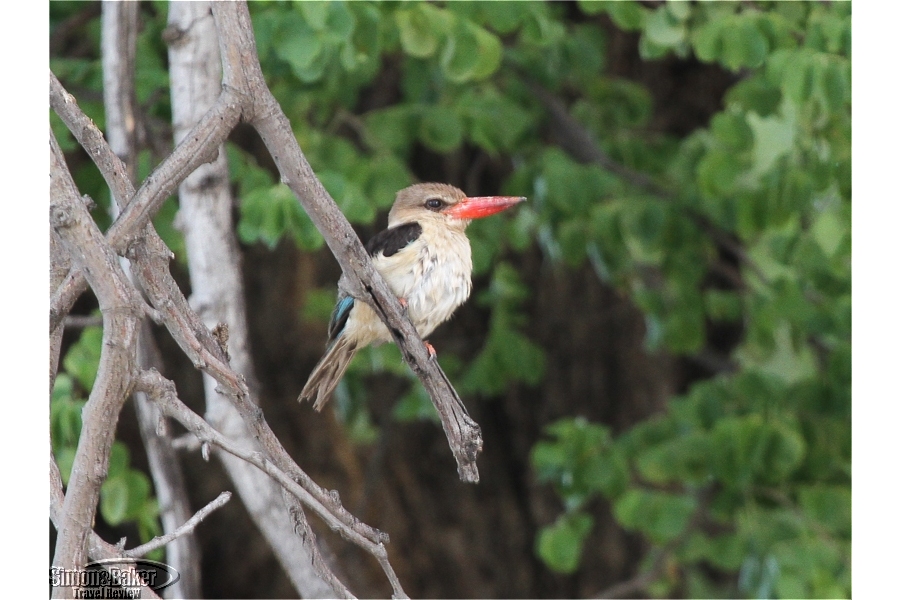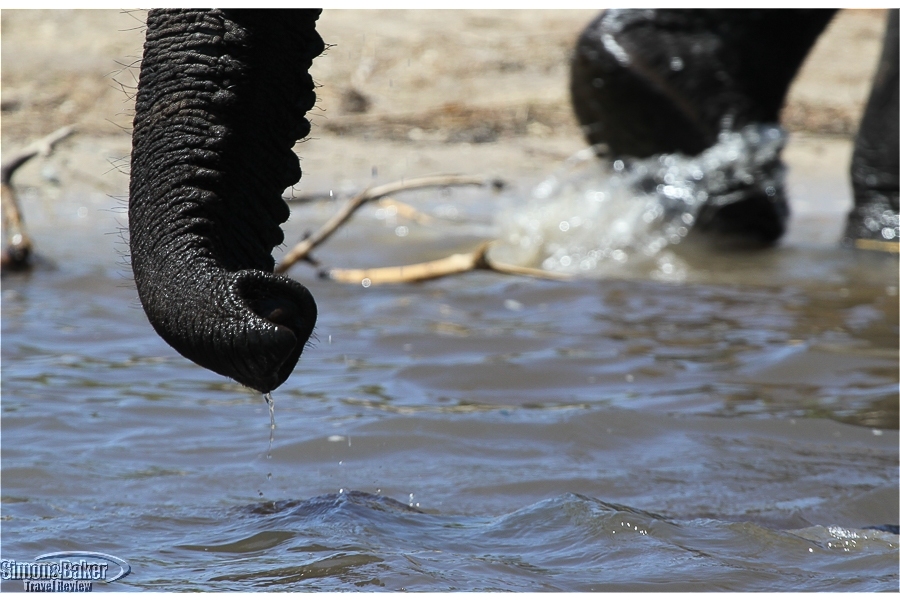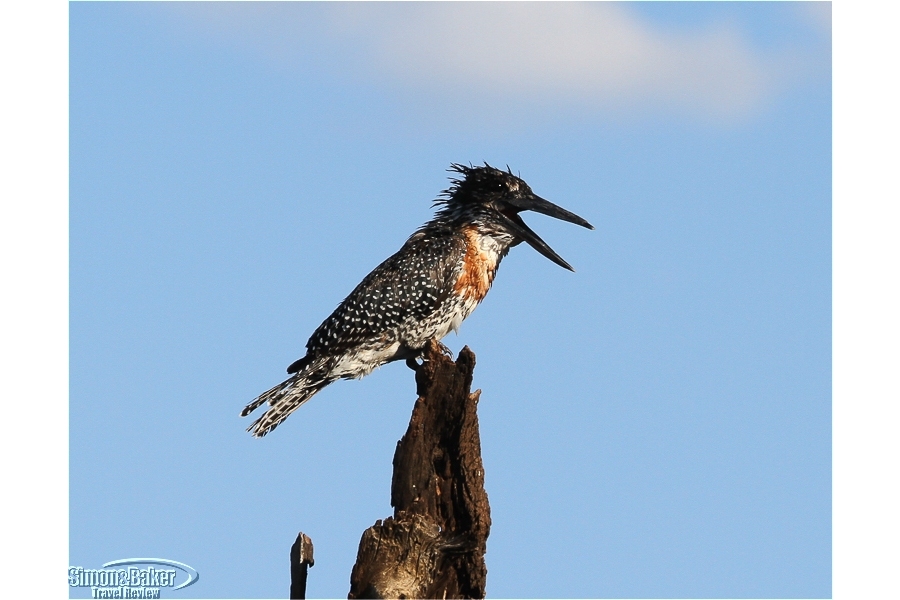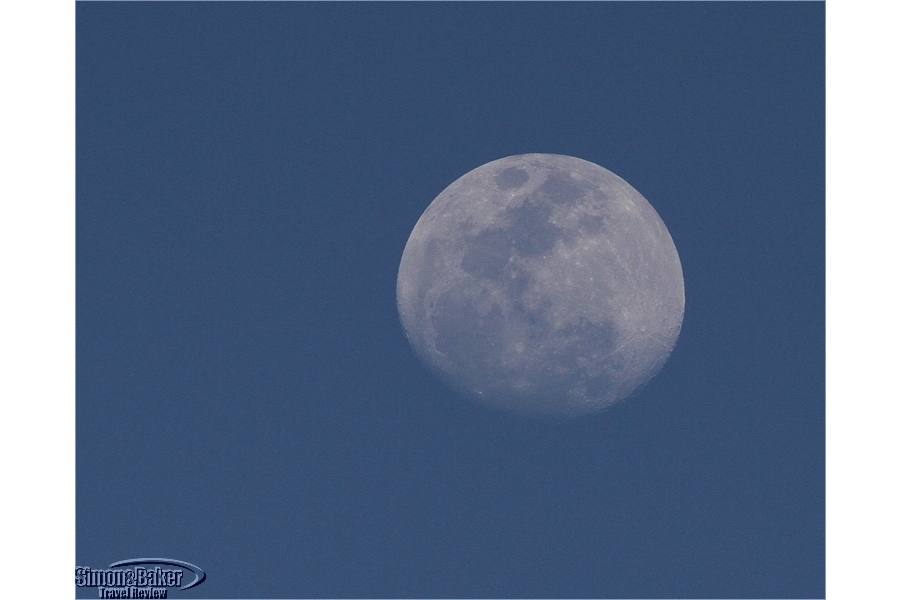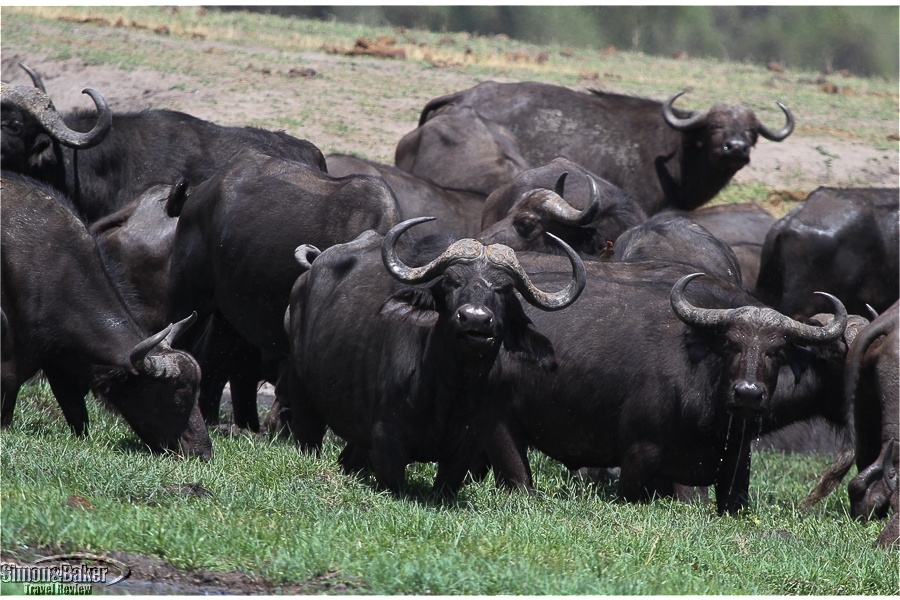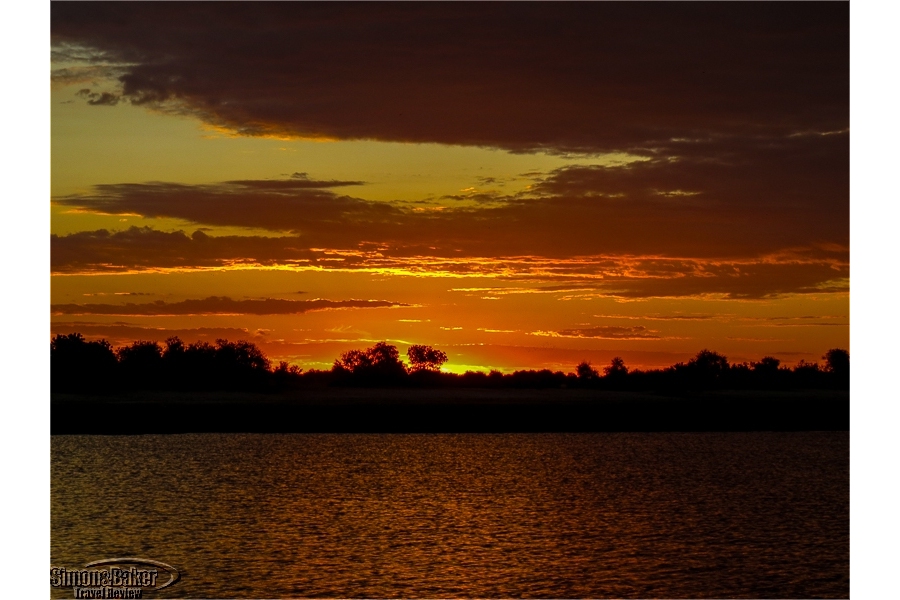 While the border crossing would be a deterrent, the sedate pace of activities, air conditioned rooms, comfort food, and warm service combined with some of the best bird and elephant viewing on that trip might draw us back.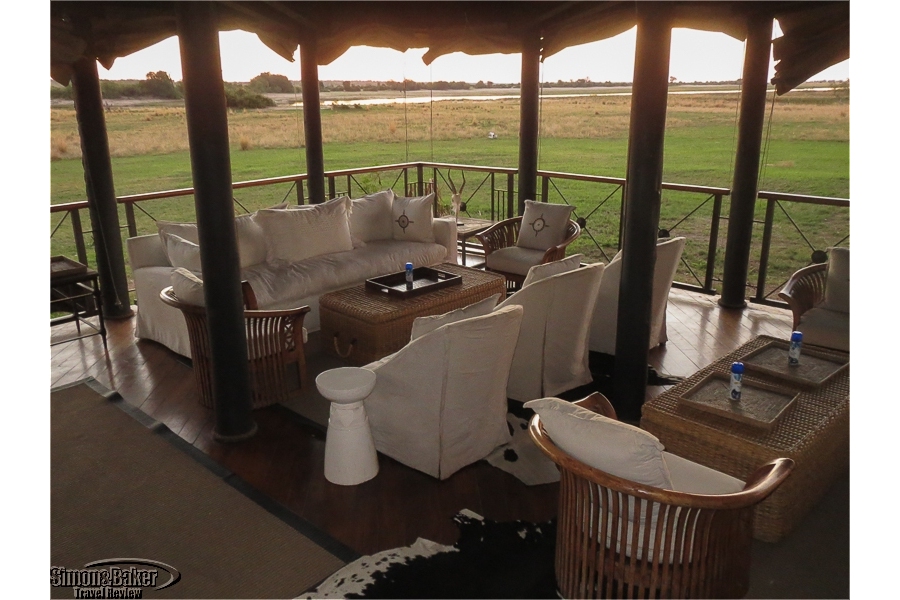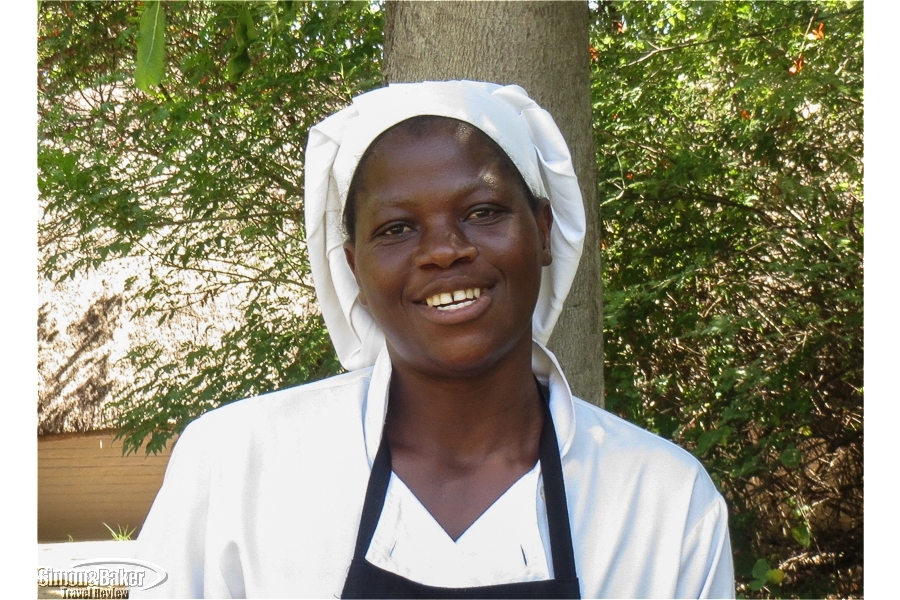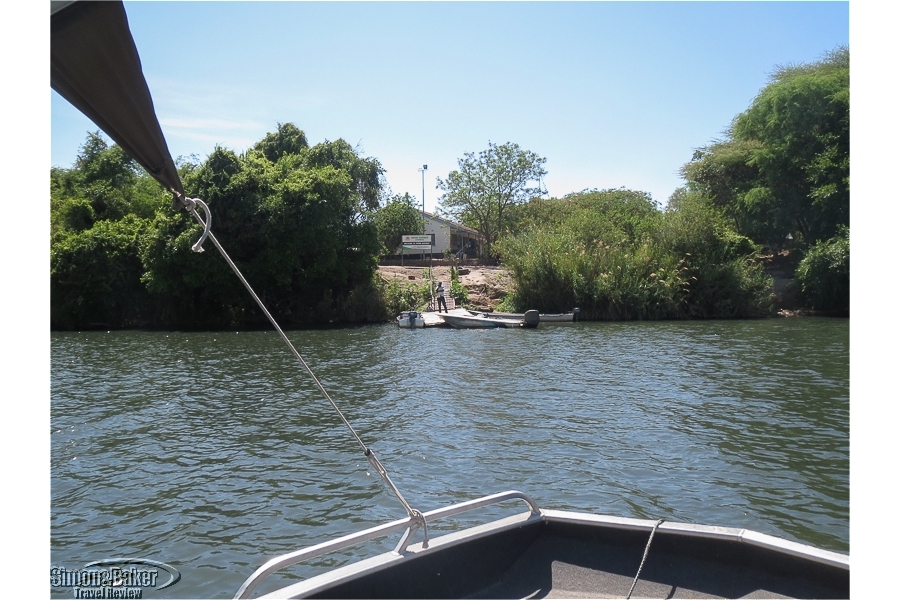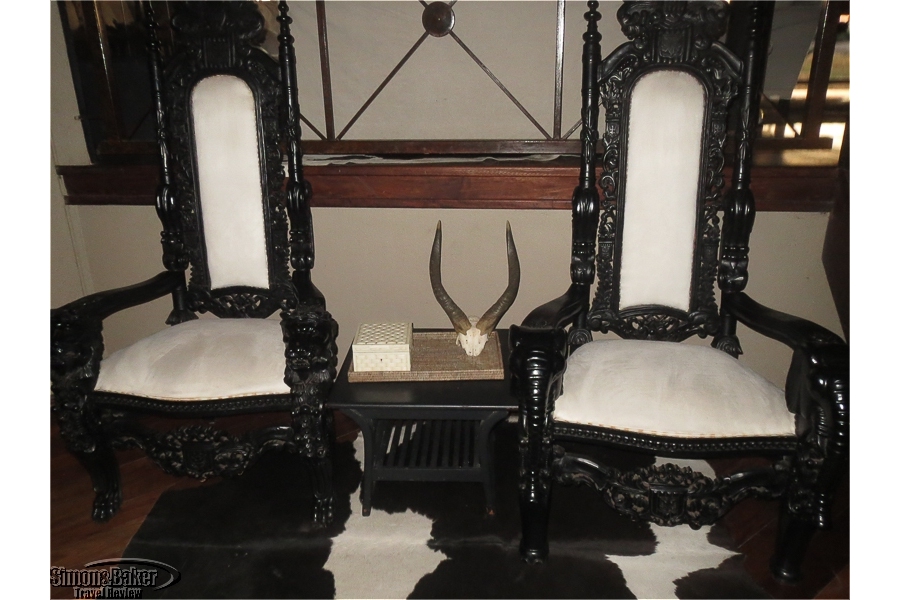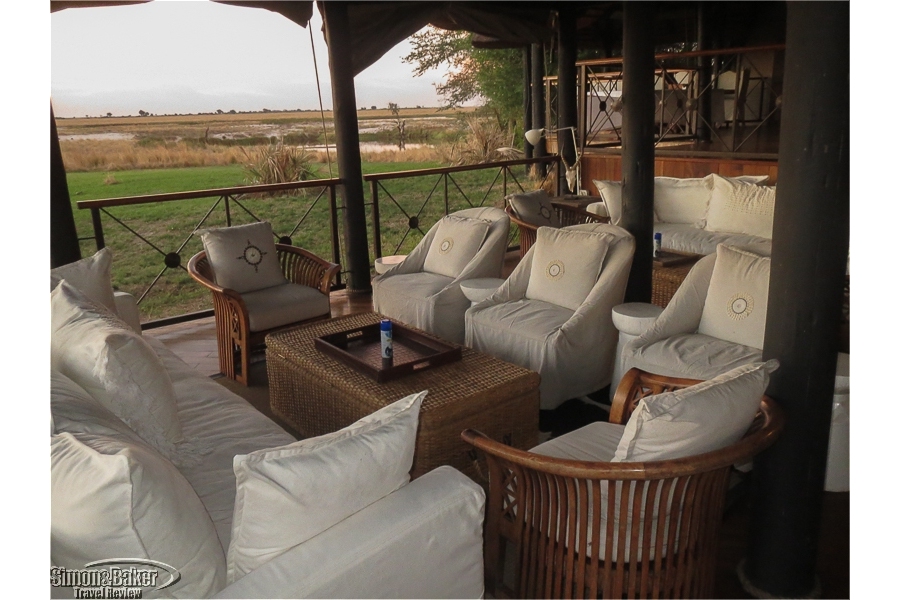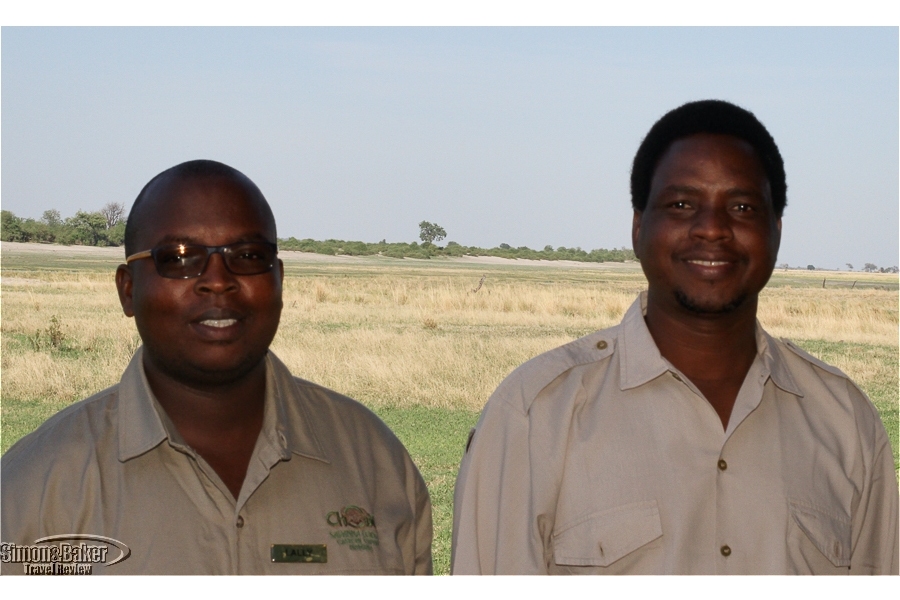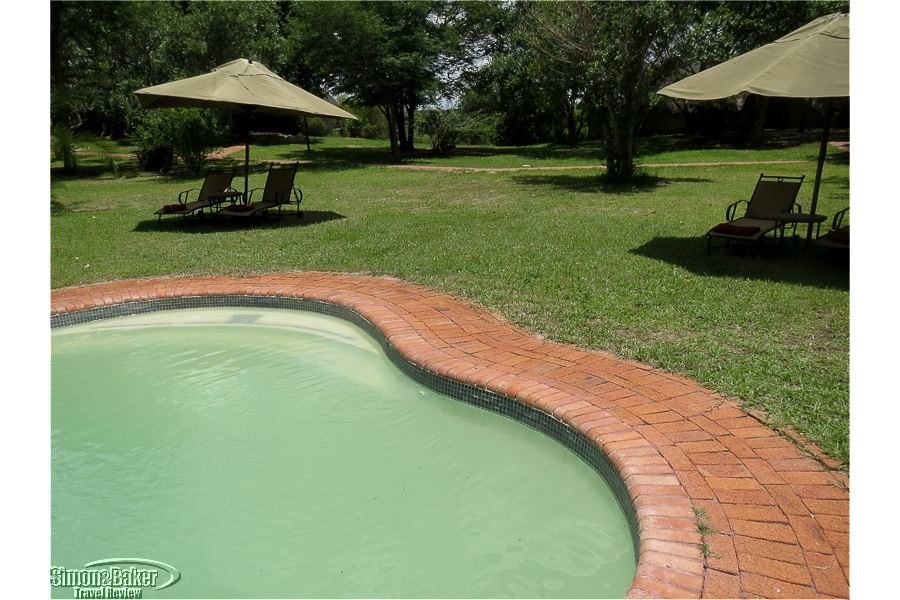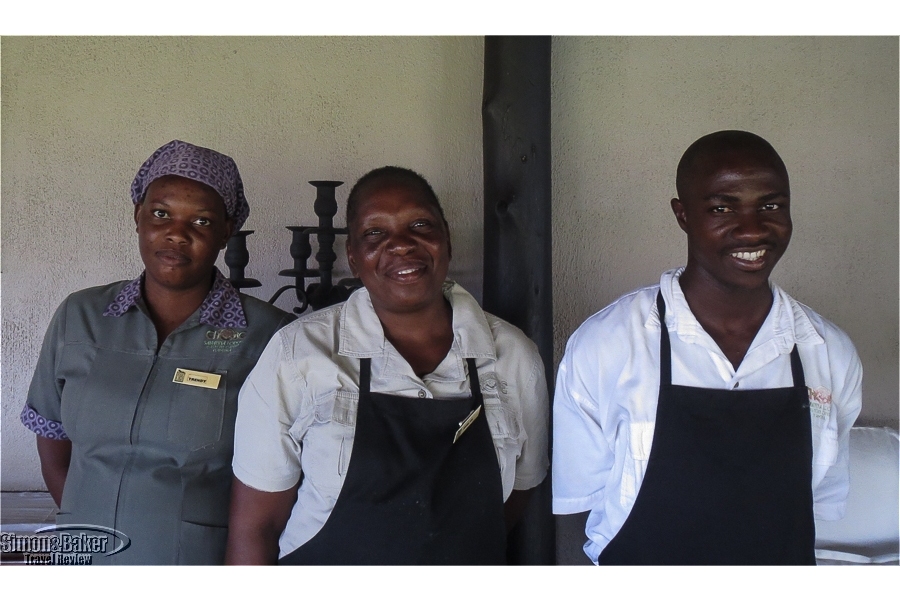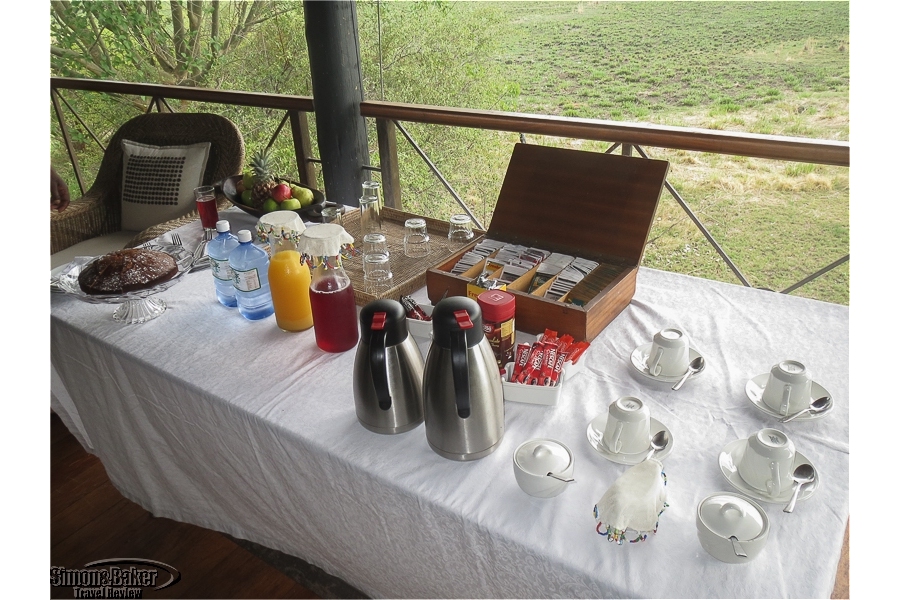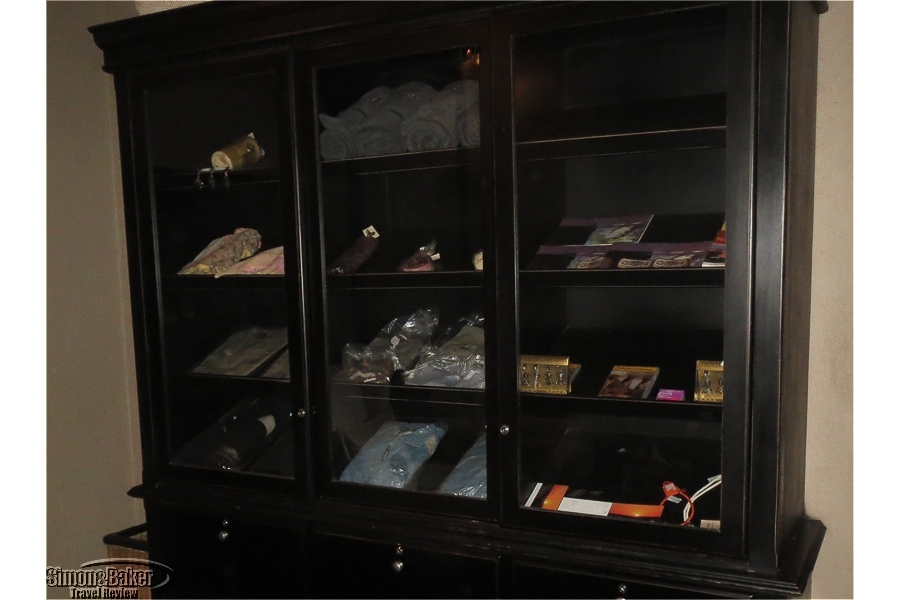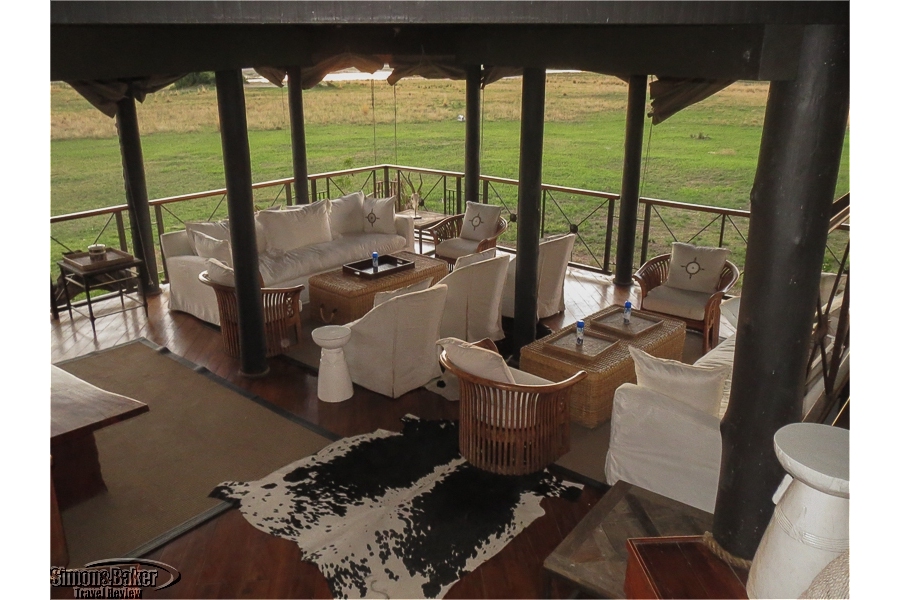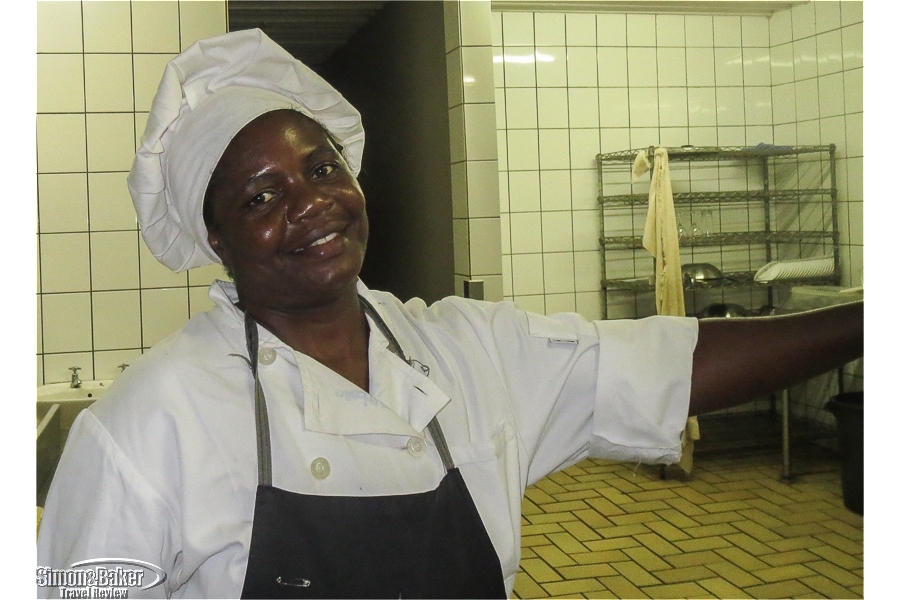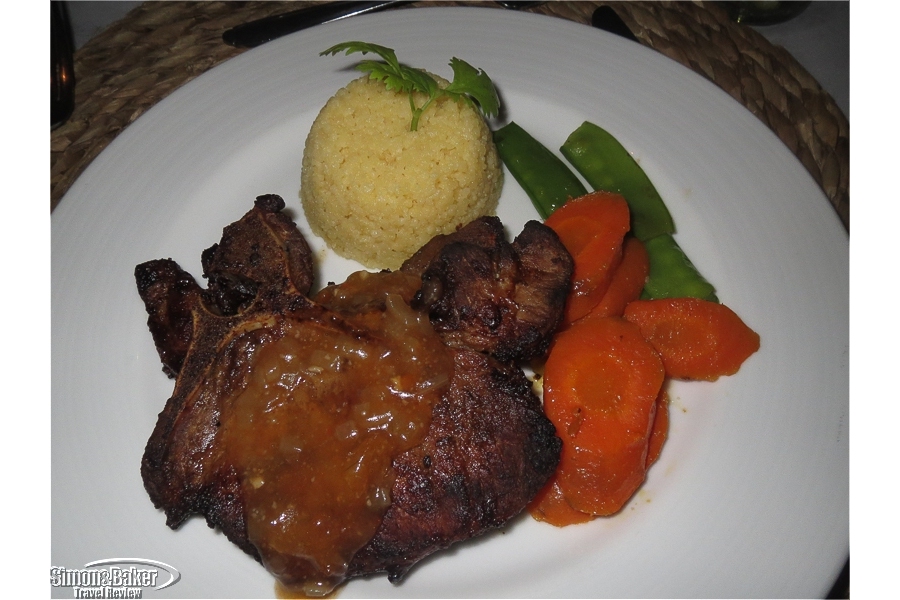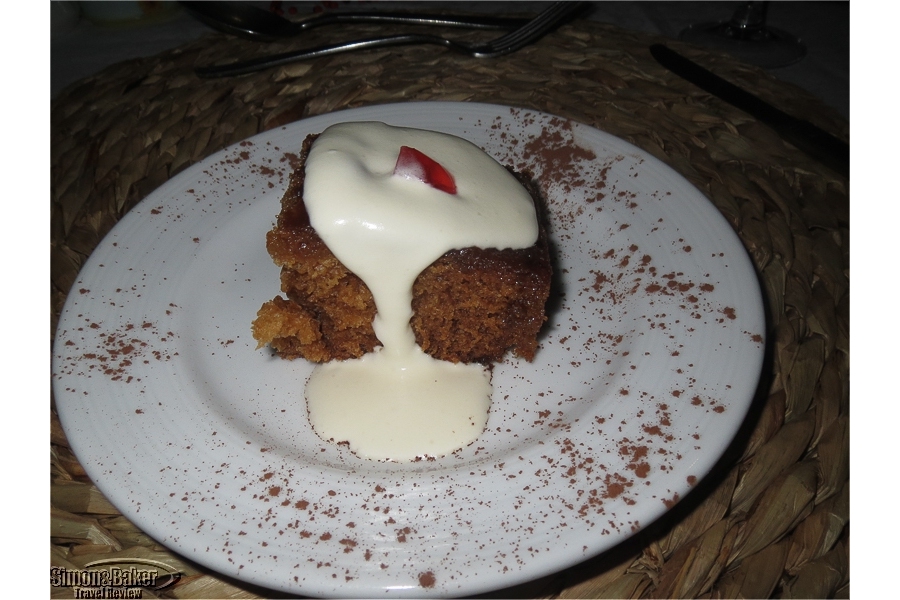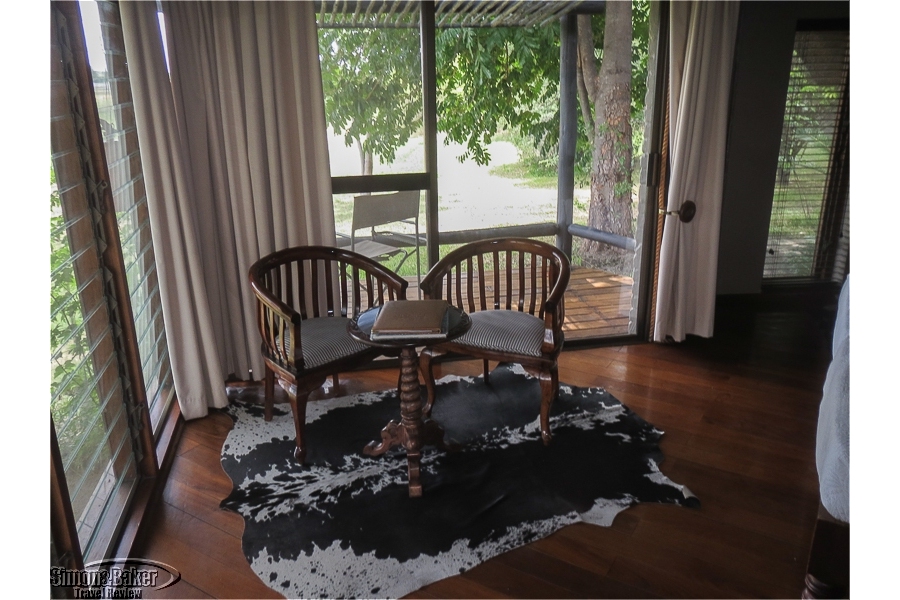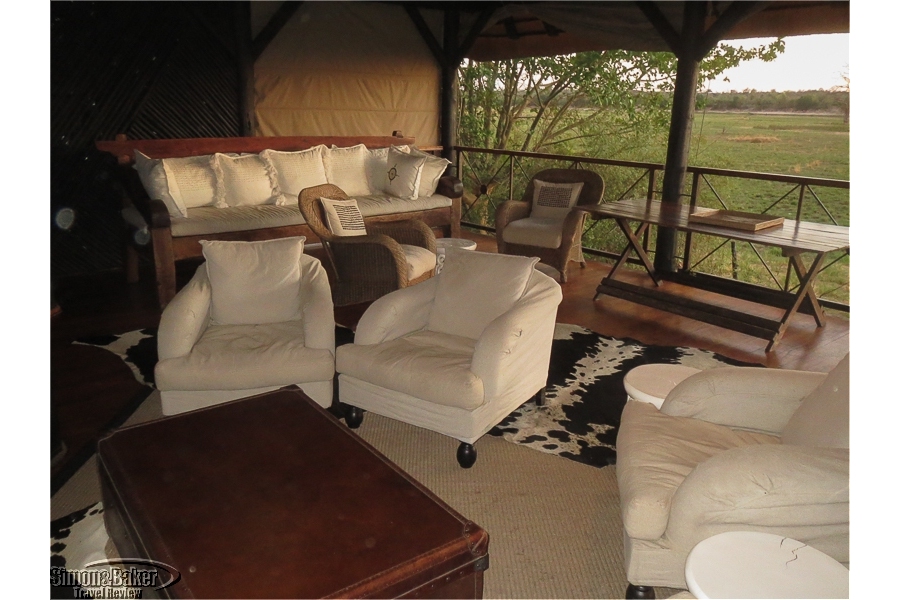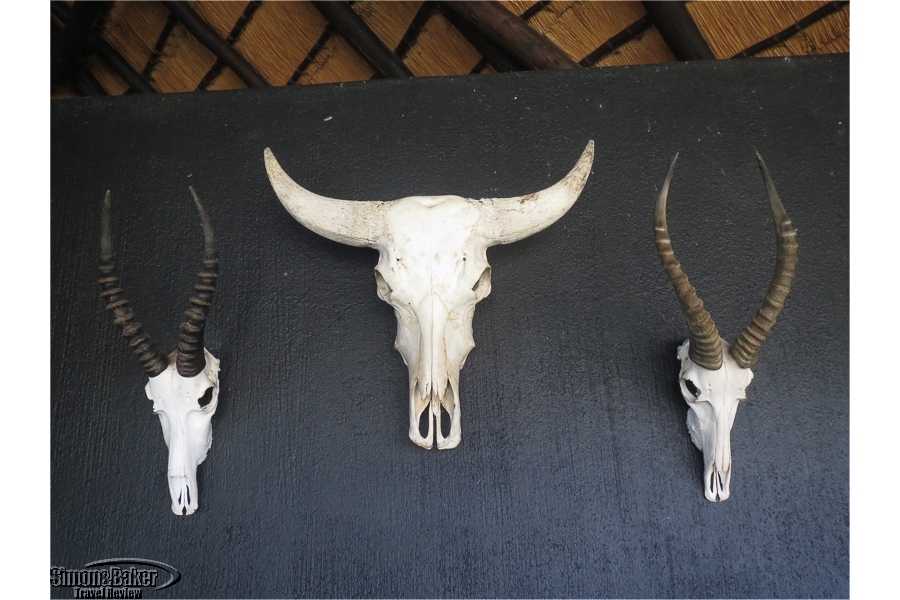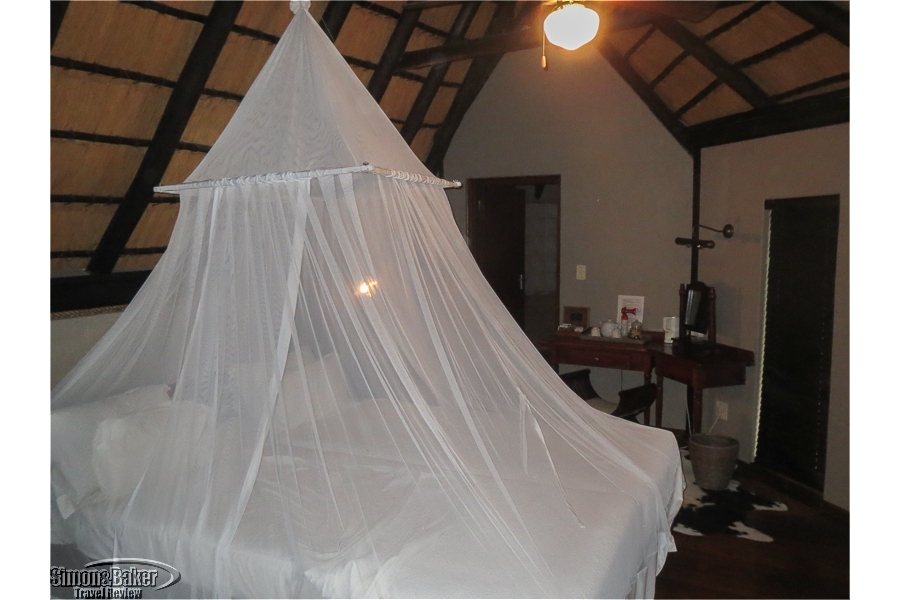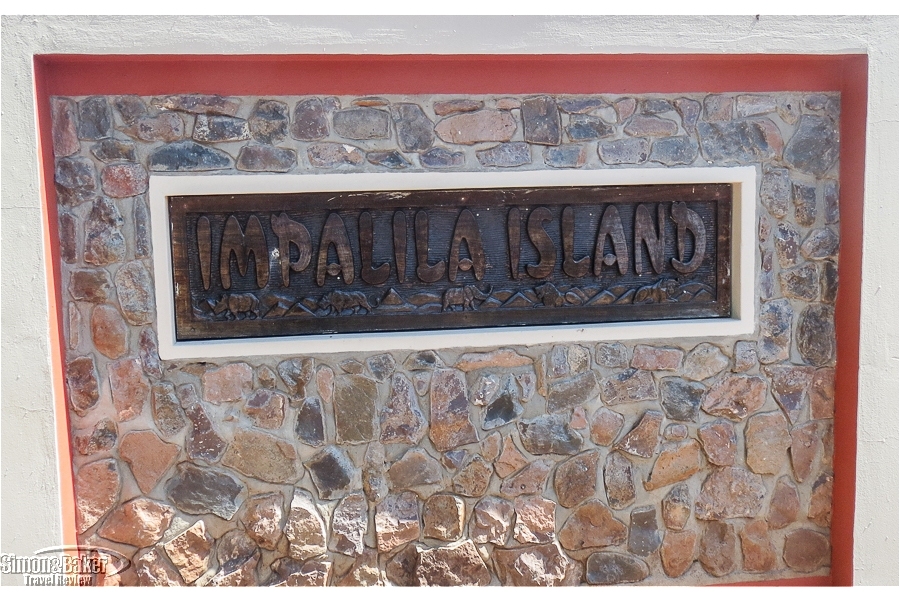 Overall Impression
We arrived at the Chobe Savanna Lodge following a time consuming and disconcerting Botswana to Namibia border crossing and entry via a police office at Impalila Island. We were thankful to have a Desert and Delta staff member who escorted us through parts of the crossing and assisted us with forms and guidance. While neither the entry nor the exit was awful they were not experiences we would want to repeat and detracted from our visit to Namibia.
Once at the property, we liked the intimate setting of the Chobe River facing lodge in Namibia's Caprivi Strip overlooking the floodplains of the Chobe National Park Puku Flats. Having arrived from busier properties in Botswana we especially luxuriated in the quiet and sense of intimacy we had from being two of only five guests. That meant private boat rides with our own guide aboard a 20 foot long pontoon boat he maneuvered with ease and dexterity along the relatively shallow waters of the river. We frequently crossed paths and sometimes shared sightings with other game viewing boats. Should we forget where we were every early morning the sounds of birdsong, including the distinctive male and female fish eagles, reminded us of our surroundings.
After 12 days of staying in safari camps without air conditioning despite sweltering summer temperatures we particularly appreciated our adjoining bush facing air conditioned rooms. We liked the main building with several viewing decks, the well-prepared meals and attentive service. Our favorite moments at the Chobe Savanna Lodge were the relaxing private boat rides with many opportunities for bird viewing and occasional game viewing, mostly along the Botswana side of the Chobe River.
Our property trained local guide was particularly adept driving the boat, selecting the stretch of river to visit and approaching the shore to maximum advantage and a minimum of noise to avoid startling the wildlife. We had exceptional bird sightings, including the best and longest viewing opportunities of African fish eagles we have had anywhere. Also, we watched a crocodile capture its pray a few feet from our boat. Once, we saw elephants cross the river until they were completely submerged and lifted their trunks above the water. While the border crossing would be a deterrent, the sedate pace of activities, air conditioned rooms, comfort food, and warm service combined with some of the best bird and elephant viewing on that trip might draw us back.
Children
Yes, children nine years old and older were welcome in private game viewing activities.
Class of Accommodation Luxury lodge
Connectivity The only internet connectivity was in the administration office.
General Manager John Sepiso
Handicapped Access The property was able to accommodate handicapped guests who were independent.
Length of Stay Three nights
Location In a government concession within the Kasika Conservacy in the Caprivi Strip in the Eastern Zambezi Region of Namibia, across the Chobe River from Botswana.
Number of Employees 26, including three guides
Owned and Managed Desert & Delta Safaris, part of the Chobe Holdings Limited group of companies
Size The 14 room property occupied three hectares.
Year Opened and Date of Most Recent Renovation The property opened in 1998. In 2013, the main building and rooms were renovated.
Lobby and Common Areas
We arrived at the property by boat, the only means of transport available there during our stay. From the dock we followed a narrow partly elevated path to the main building, which faced the Chobe River across about a quarter mile of dry brush. It housed the staff office, common area bathrooms, open dining area, curio case, upstairs bar, and sitting areas. The open style building had a thatched roof, wood floors, and wide openings in lieu of windows. We frequently caught fleeting glimpses of a monitor lizard that made its home under one of the decks and the swallows on their way to their nest on the ceiling. At night artificial lights and candles caused a steady rain of insects to fall upon us at the dinner table.
The lodge had a contemporary safari decorative style and was furnished with comfortable white cushioned armchairs and inviting sofas. Oversize black-and-white glass framed photos and animal skulls adorned the walls. A round wood table held an assortment of aging birding, safari books and Namibia guides. We had meals at a long dining room table across the room from the administrative staff office.
Bathroom The bathrooms were nearly identical except one had a doorless shower and the other one had a doorless oval plastic bathtub with a handheld shower hose. Flooring was in two shades of mustard tile and the ceiling was thatched. There were twin sinks beneath a large rectangular wood framed mirror.
Room
We stayed in rooms eight and nine. Combined they formed an interconnected family unit. To reach them we walked from the main building down a red brick pathway to a narrow pathway to a thatched roof twin building with adjacent wood doors. The 36 square meter rooms had high ceilings, polished wood floors, expansive jalousie windows, and a sliding glass door leading onto a small private partially covered bush facing deck. When servicing the room staff removed their shoes at the door. We did the same, which meant the floor was clean and somewhat slippery. We found it best to walk on bare feet (rather than socks) to avoid slipping. There was a small entrance foyer in each room facing a full length wood framed mirror. A wood bench in the foyer was convenient for removing shoes and placing hats, cameras and binoculars in preparation for the day's activities.
On the other side of the bench there was a doorless wood cabinet facing the sleeping area. It had hanging and shelf space as well as a mini refrigerator and a lock box. Insect repellent, insect spray and an emergency horn were housed in the closet as were two cotton bathrobes. In the middle of the room, twin beds with wood headboards were set between identical wood night tables with lamps. They had thin white bedspreads, two cushions, and two synthetic pillows each. A small square mosquito net hung from a wood beam above one of the twin beds. A tubular cushion took up the space between the pillows and the headboard. At turn down, the staff made the bed on the side furthest away from the mosquito net, causing the net to fall close to the bed. It was uncomortable that every time I moved I touched the net.
Across from the bed atop a cowhide there were two cushioned wood armchairs and a round wood table, facing the interior of the room. On the table there was a Chobe hardbound book and the room folder. In the folder, there were two blank laundry lists, an animal and bird book checklist for guest use, a 2012 Air Namibia magazine, two postcards, and two laminated sheets with property information on Meal Times, Activities, Facilities and Amenities.
A vanity with a cushioned stool was set against the wall nearest the bathroom. It had a hot beverage service platter with a butter cookie jar (including some favorites) and a small electric hot water pitcher. A difficult to lock sliding glass door lead to wood deck with twin folding canvas chairs and a small wood table.
Lighting was controlled via foyer and fan lamps, twin night table lamps, and a vanity lamp. The temperature was controlled via a fan and a wall-mounted remote controlled air conditioning unit. The staff sprayed the room with insect repellent when they serviced it. I came across spiders and other insects in the room and bathroom several times.
Food
Meals were served at a shared table as follows: breakfast at 8 a.m., lunch at 1 p.m., tea at 3:30 p.m., and dinner at 7:30 p.m. Management staff joined us at meal times. Private conversation was difficult as one particularly opinionated guest interrupted and monopolized every discussion with his own questions and comments. There were chilled beverages (sodas, water and beer) as well as snacks aboard the boat during our rides. All meals were self serve buffet style except for dinner, which was plated. Staff members picked up empty plates from the table with alacrity. We looked forward to mealtimes and the food prepared by locally trained cooks, Connie and Christy. We particularly liked Connie's beef Stroganoff and her chicken stir fry.
Breakfast consisted of a selection of dry cereals and several kinds of yogurt displayed in bowls, fresh fruit salad of apple and cantaloupe, white or brown bread or toast, crackers, four kinds of jams (marmalade, strawberry, apricot, and fig), honey, roast beef and salami (not favorites), hot sausage, hot beverages (coffee, tea and powdered cocoa), and made to order bacon and eggs.
Lunch consisted of several salads such as lettuce and tomato, carrot, and a main dish such as Beef Stroganoff. For dessert there was a Swiss roll or carrot cake. For dinner there was a choice of main such as rump steak or lamb chops, vegetables and sweet potatoes. Another night the choices were sirloin steak and hake. Alcoholic beverages and soft drinks were available from the bar. House South African white and red wines were available for pre-dinner drinks as well as to accompany dinner. At tea time there was a cake as well as hot and cold beverages.
Amenities
Meals, snacks, beverages, laundry and activities were included in the daily rate. On arrival at the lodge and on the return from the boat rides, a staff member greeted us with moist scented washcloths.
There were cotton bathrobes, lock box, mini refrigerator stocked with water, beer and sodas, one small bar of soap, a shower cap, a 35 millimeter plastic bottle of body lotion, and 35 milliliter plastic bottles of Ayo shampoo and body gel. There were also hot beverage ingredients, hot water pitcher, butter cookies in a jar, mosquito repellent, insect killer and an emergency horn.
Facilities A main building with a bar, common area restrooms, a shelf of curios, a tabletop of books, separate sitting areas, and a dining area. There was also an outdoor freeform pool.
Pool The freeform pool was about four square meters and 1.8 meters deep. There were lounge chairs scattered on the grass lawn in the sun and under the shade of trees around the pool, which was set in the middle of the lodge near the rooms. Although the surface was insect free and appeared clean (we saw someone cleaning it in the mornings), the water was so murky we could not see the bottom.
Shop Next to the administrative office, there was a locked display cupboard with a few branded women's and children's shirts and a handful of locally produced curios.
Game Viewing
Our guide, Rector Nchindo Silimbani, was from the Subia tribe. His village was 20 kilometers from the property and he had two years of experience as a guide. Prior to that, he had worked as a gardener and barman at the property for three years. He trained onsite to become a guide. He was accommodating and helpful. If it rained it was up to guests whether to return or continue although it didn't rain while we were there. We went on five boat rides during our three night stay.
During the boat rides we saw hammerkop nest, wiretailed swallow nest, Injambwa and Kavimba villages as well as the following:
Animals: impala, puku, small spotted genet, buffalo, many elephant, many hippopotamus, Nile crocodile, water monitor lizard, and chacma baboon.
Birds: bluecheeked bee-eater, little bee-eater, whitefronted bee-eater, stone chat, reed cormorant, copperytailed coucal, pied crow, black crake, darter, water dikkop, redeyed dove, knobbilled duck, yellowbilled duck, multiple African fish eagles and juveniles, brown snake eagle, cattle egret, great white egret, little egret and yellowbilled egret, Egyptian goose, spurwinged goose, helmeted guineafowl, African marsh harrier, blackcrowned night heron, goliath heron, squacco heron, Bradfield's hornbill, redbilled hornbill, African Jacana, giant kingfisher, pied kingfisher, woodland kingfisher, yellowbilled kite, osprey, blacksmith plover, crowned plover, longtoed plover, redwinged pratincoles, lilacbreasted roller, African skimmer, glossy starling, blackwinged stilt, Abdim's stork, marabou stork, yellowbilled stork, wiretailed swallow, whitebacked vulture, African pied wagtail.
Activities
The property offered boat rides, village visits, early morning bird viewing walks, and fishing. Because it was not birding season the walks and boat rides were very similar during our stay. We opted for boat rides since the walks were at 6 a.m. and there seemed to be no advantage to the early departure. Fishing was available in June and July.
There were four boats: two speed boats, two meter by eight meter in size, powered by 70 horsepower two stroke outboards; and two double hulled units. The maximum number of guests per boat was nine for speed boats and 12 for skimmers.
In the morning, the boat ride departed at 9 a.m., immediately after breakfast. We returned at noon. In the afternoon we went out at 4 p.m., immediately after tea, and returned at about 6:30 p.m. or 7 p.m. The boat we went out on was a 25 foot skimmer pontoon with a canvas top and three folding canvas chairs on either side of a 6 foot long by 3 foot wide portable table. In the mornings, we had shade for most of the ride, and in the afternoons we had shade for part of the ride, depending on the direction we headed, upstream or downstream.
The afternoons were busy downstream on the river. We saw six or more other powerboats, which were drawn together whenever there was a sighting onshore. The morning we went downstream, on the other hand, was quiet. There was only one other powerboat. We loved that for four of the five boat rides during our stay we were the only guests on the boat. A second powerboat and guide took out the three only other guests at the property.
Other
To reach the property from the Savute Safari Lodge, a sister property in Botswana, we flew to Kasane, where a company staff person transferred us by road from the airport to the Botswana immigration office. After we completed the immigration process another staff member accompanied us past a dirt floor unkempt area to the Namibia immigration office by boat. We crossed the river to Impalila Island on the Namibia side. From the dock in Namibia we walked the equivalent of two or three blocks along an unpaved and uneven ugly path to a police station that served as an immigration office. Despite his assurances that someone from another property would watch our belongings, we were uneasy leaving our luggage unaccompanied on his boat while he escorted us to the office on foot. Fortunately everything was there when we returned.
Although the sign at the door indicated it was open 7 a.m. to 6 p.m. and it was only the middle of the day, it was closed. There was no one there and no sign to indicate when someone would return. One of the people waiting in line announced that the office was closed for lunch and would reopen later. We waited about 30 minutes until a staff person returned. By then a long line snaked out of the building. From there it was an hour or so boat ride to the lodge. We departed Savute Safari Lodge at 10:40 a.m. and arrived at Chobe Savannah Lodge at 3 p.m. We stopped briefly in Kasane en route to the immigration office. When we arrived at the Chobe Savanna Lodge a group of staff members awaited us at the main building with a welcome song.
Cleanliness
Good
Date of Visit November 2015
Reviewers
Article by Elena del Valle
Photos by Gary Cox
Service Staff were friendly and service oriented, especially John the manager and Rector, our guide. Our room was serviced twice daily, in the morning and for turn down service when the staff dropped down the mosquito net and sprayed the room with insect spray. Our servers were Evelyn and Neiven who both had ready smiles and an attentive attitude.
Would You Stay Again? Maybe
Contact Information
Address:

Chobe Savanna Lodge
P.O. Box 1889
Ngweze, Katima Mulilo
Eastern Zambezi region
Namibia

Phone:

+ 267 2309935
Fax +267 6250280

Website:
Email: