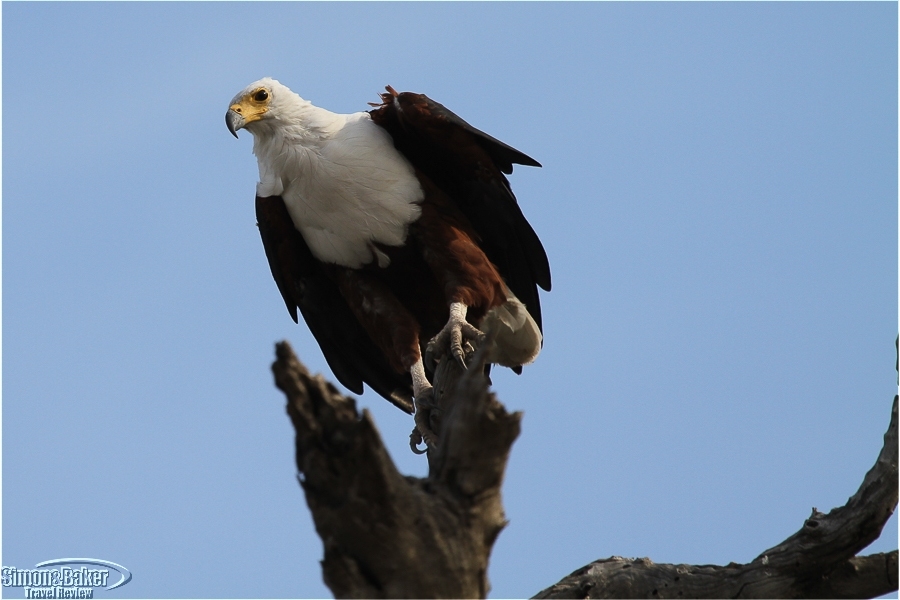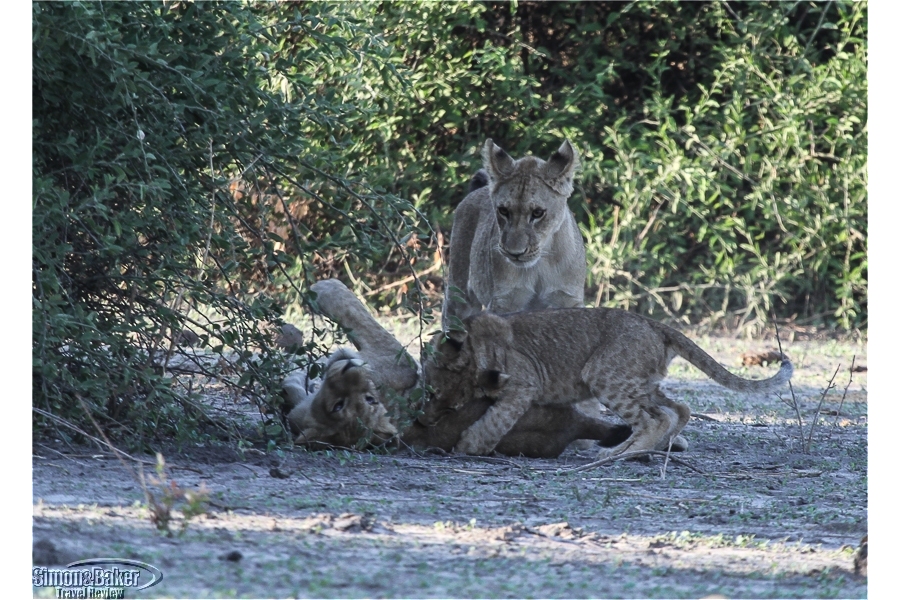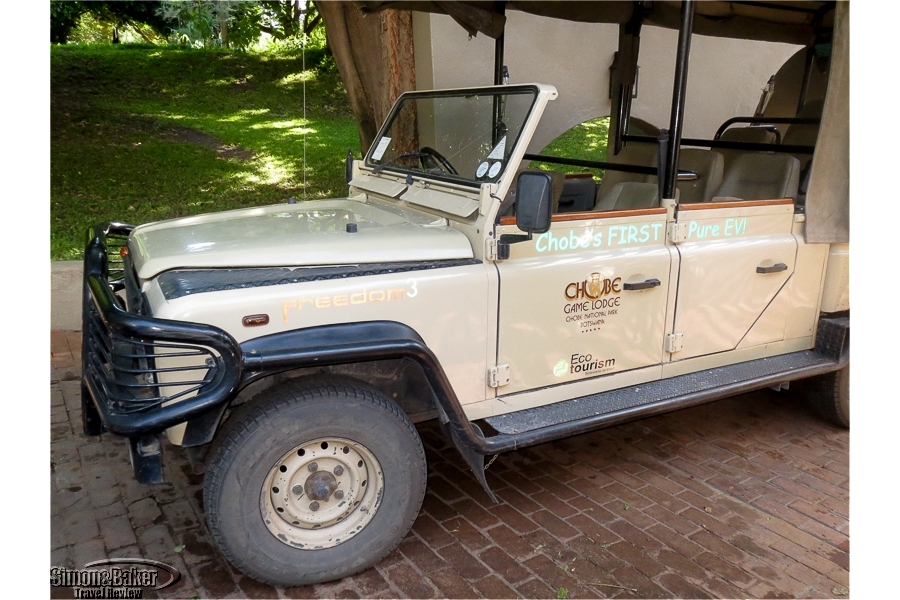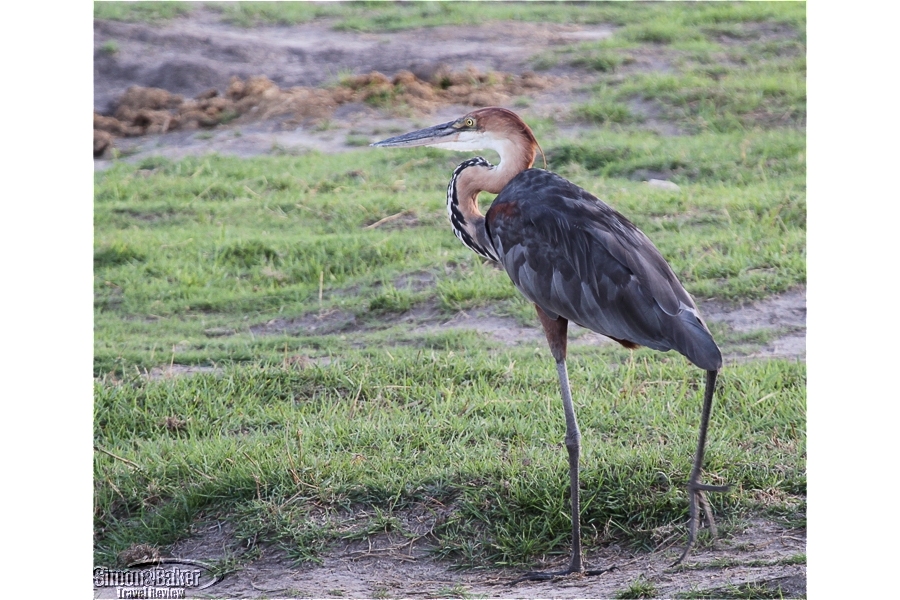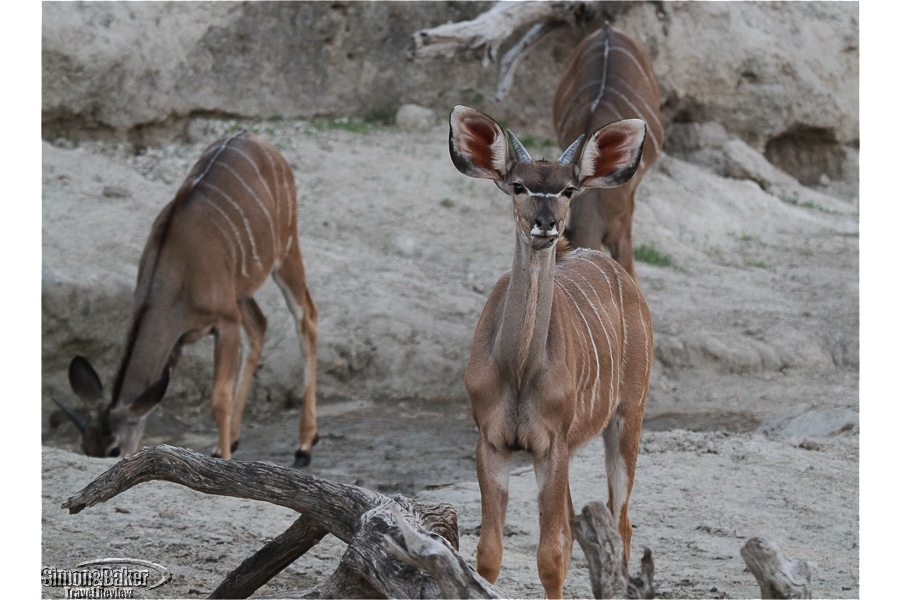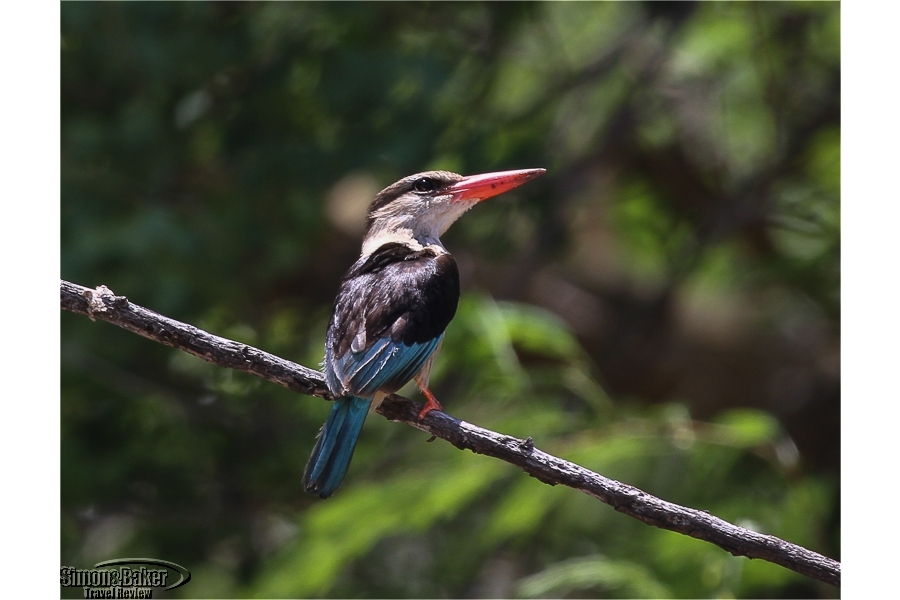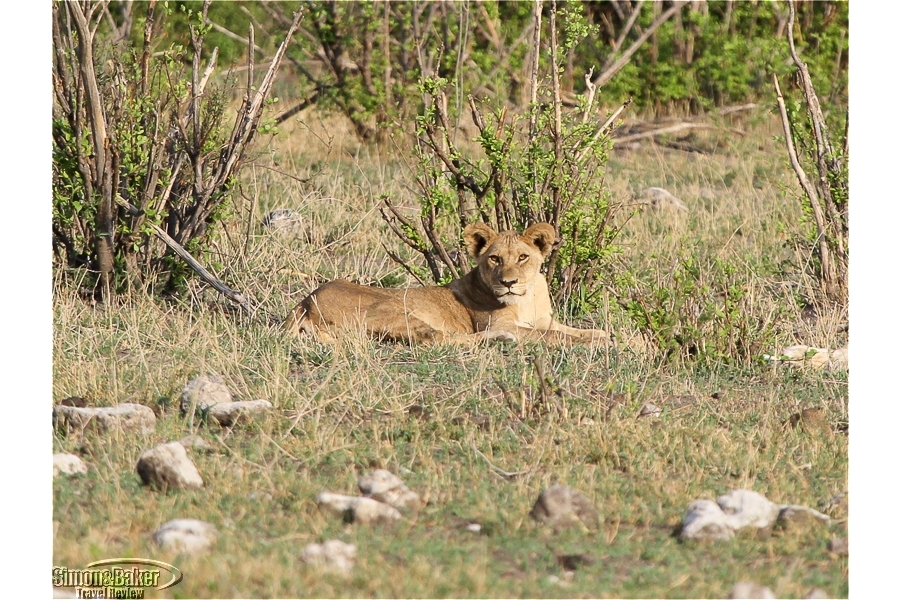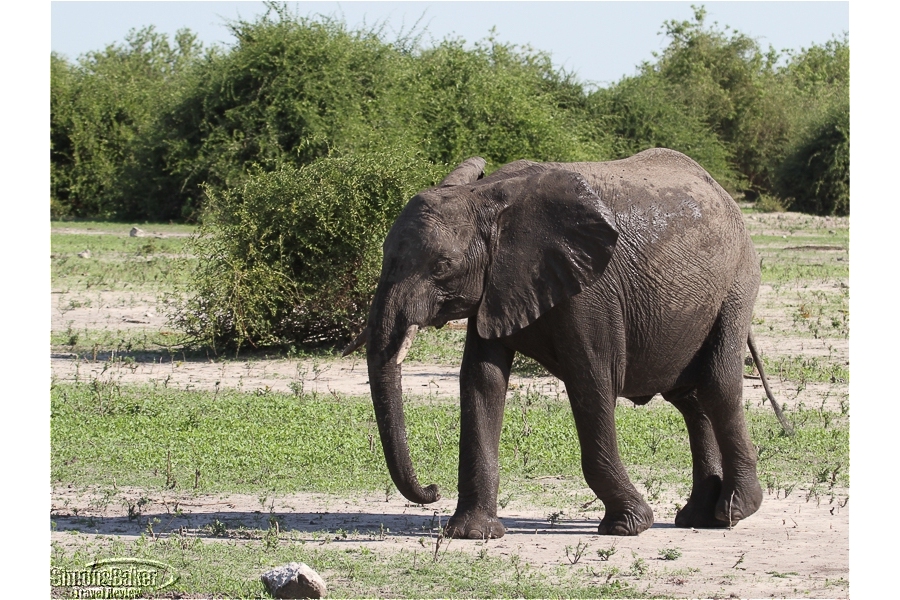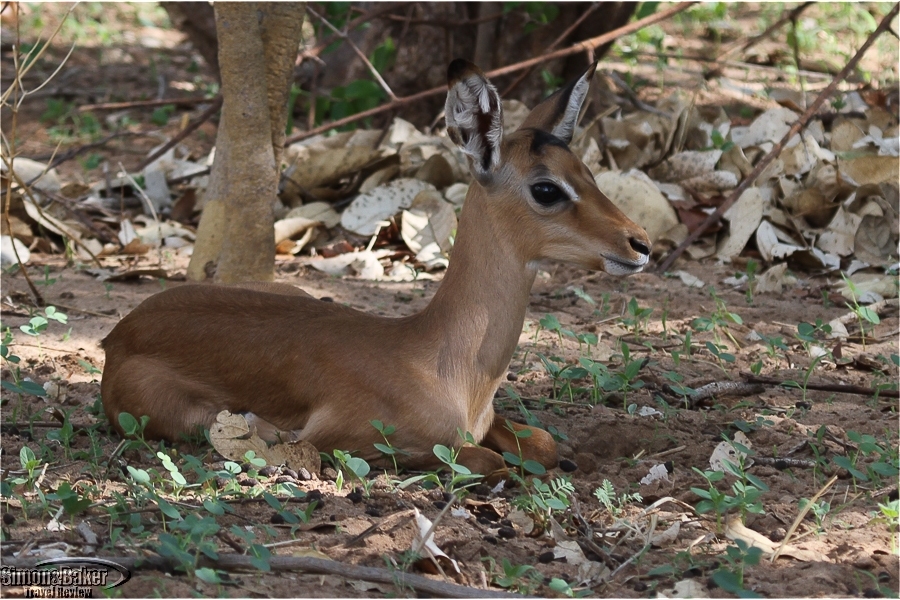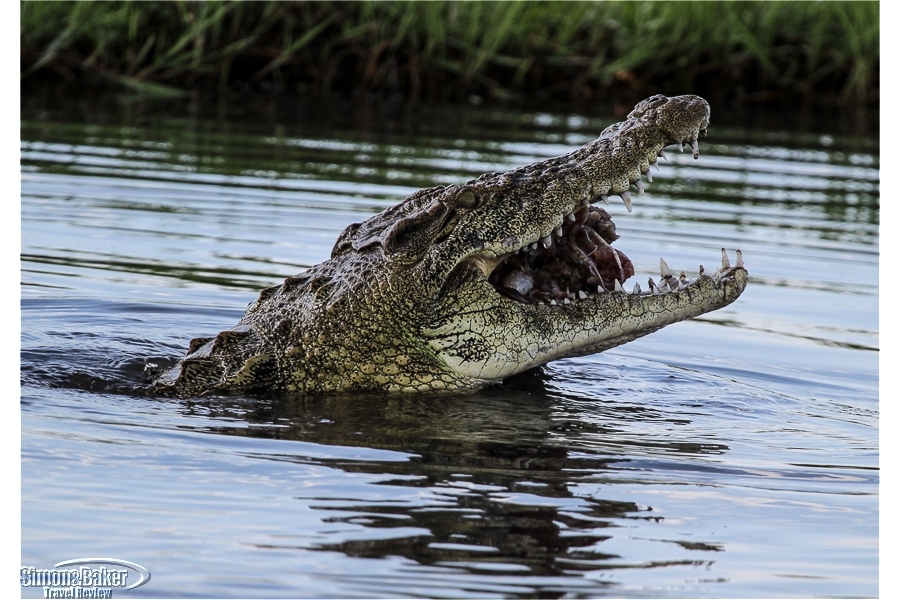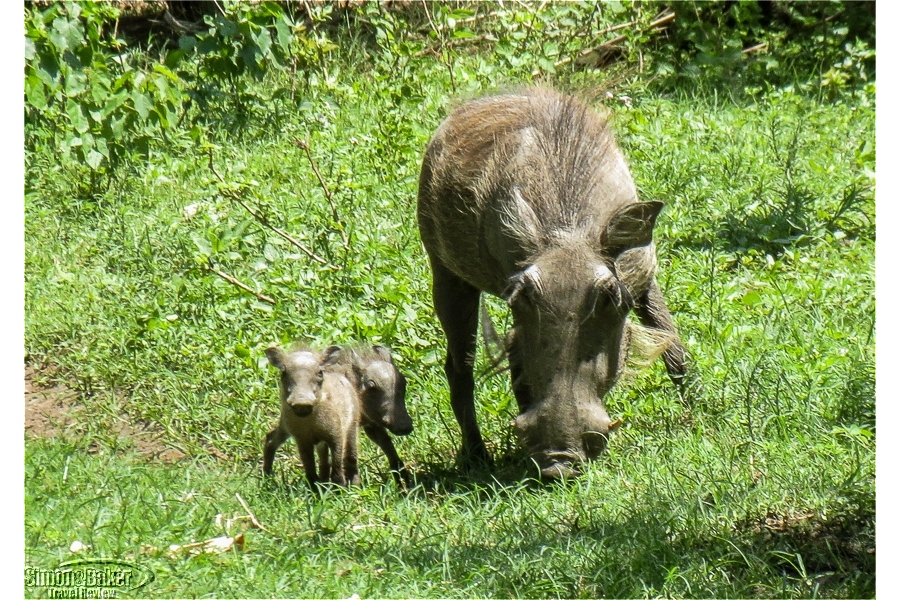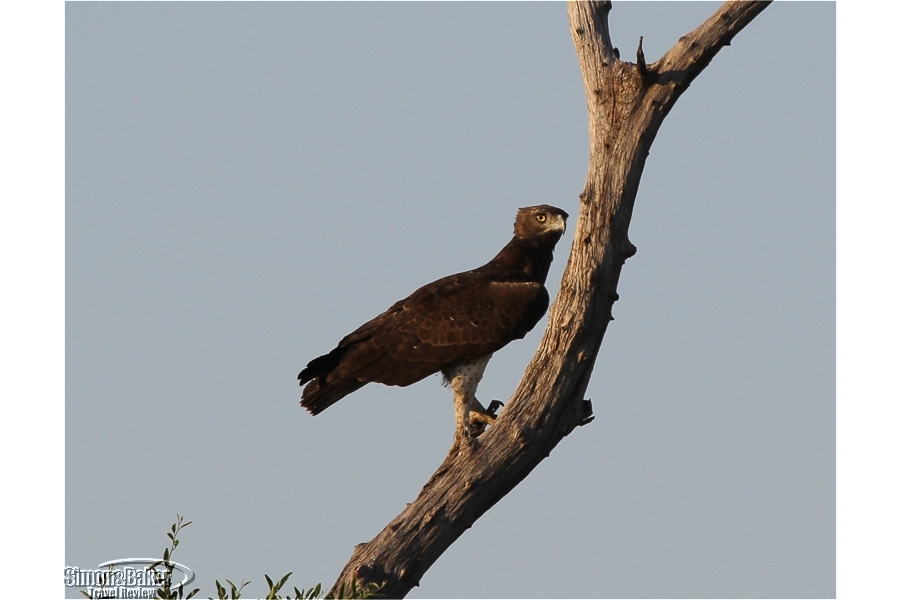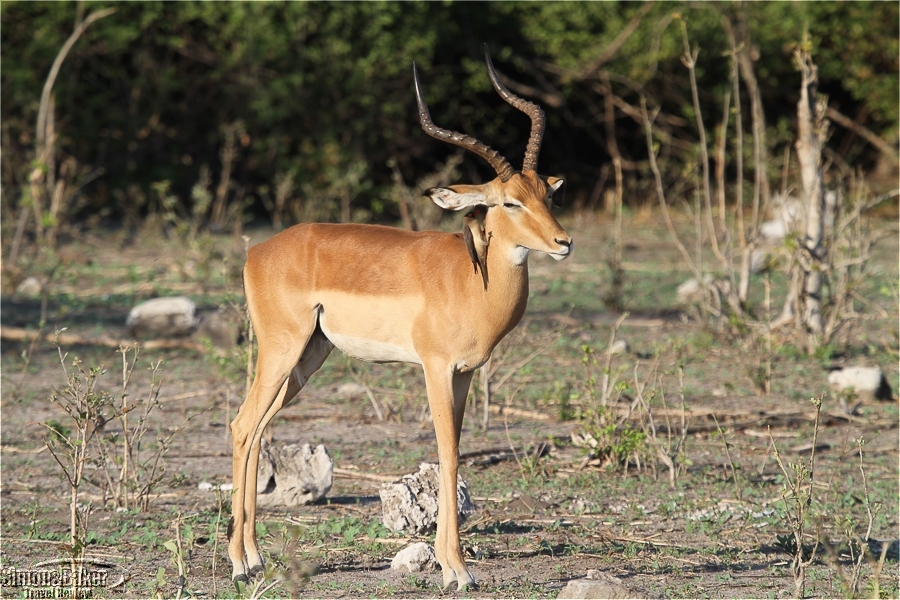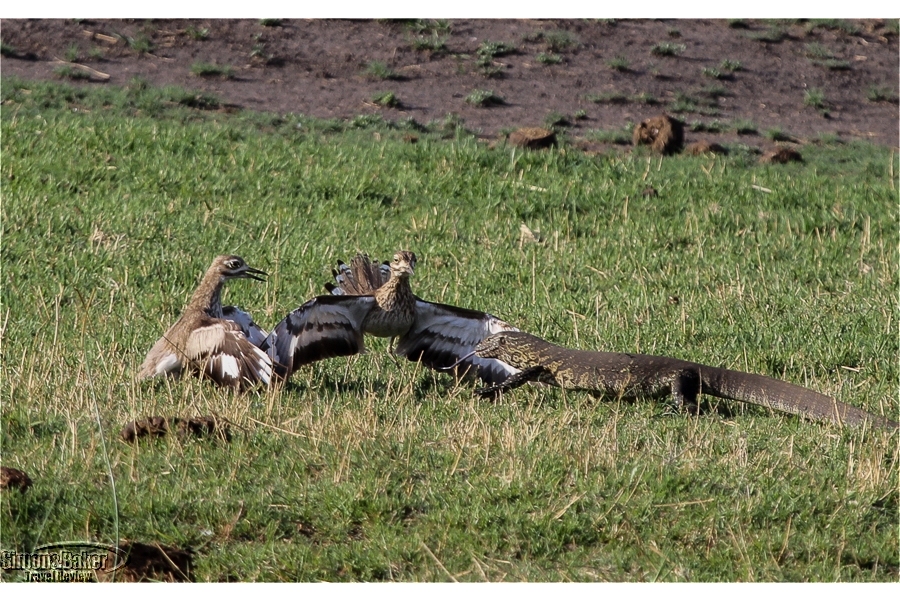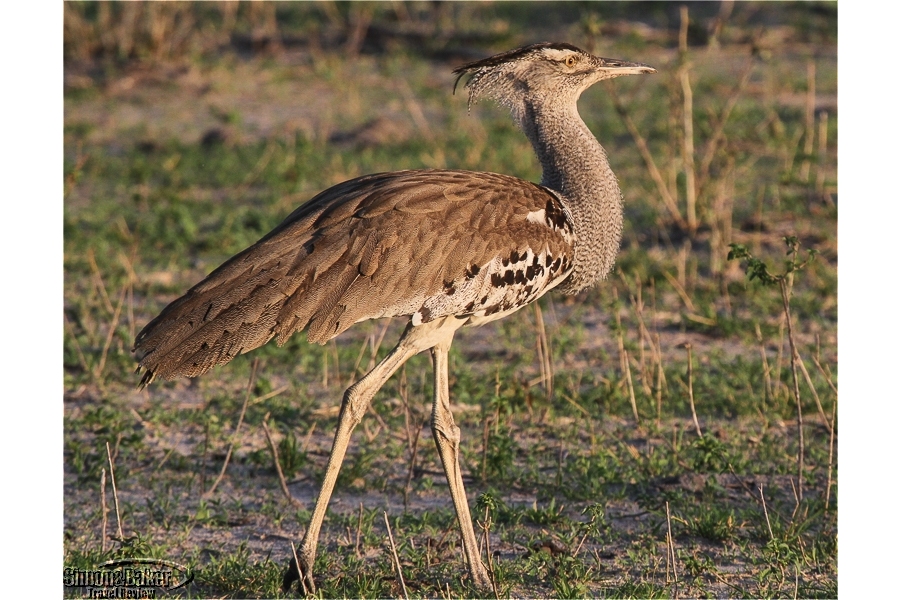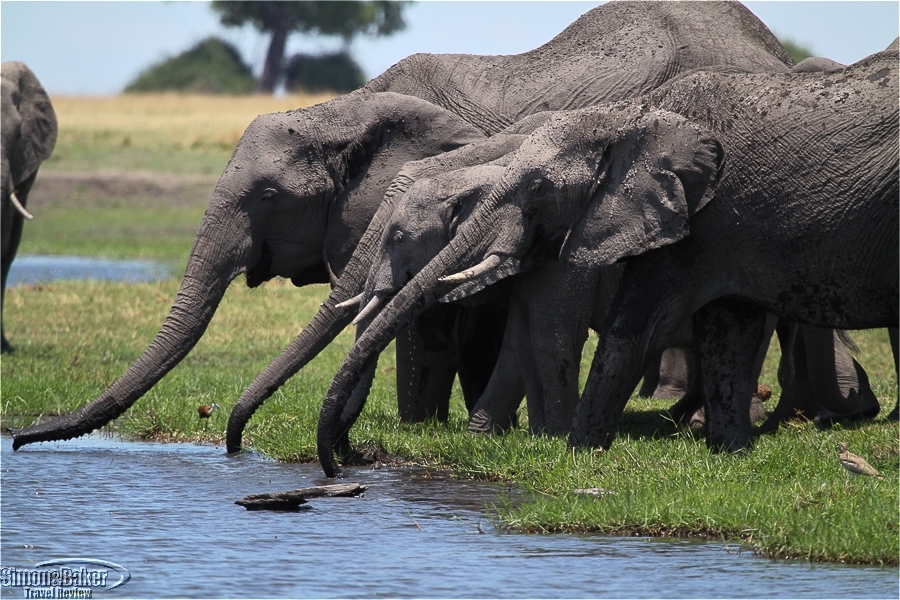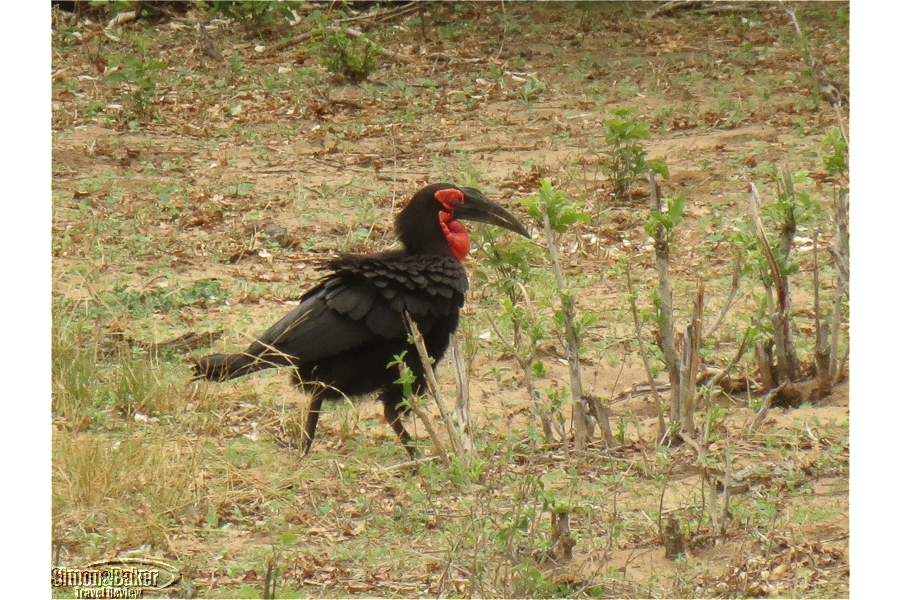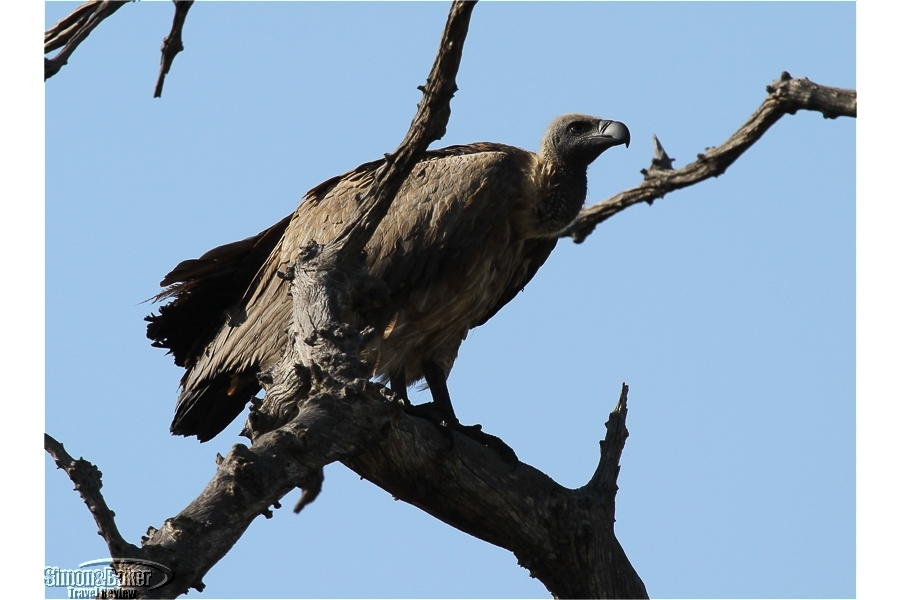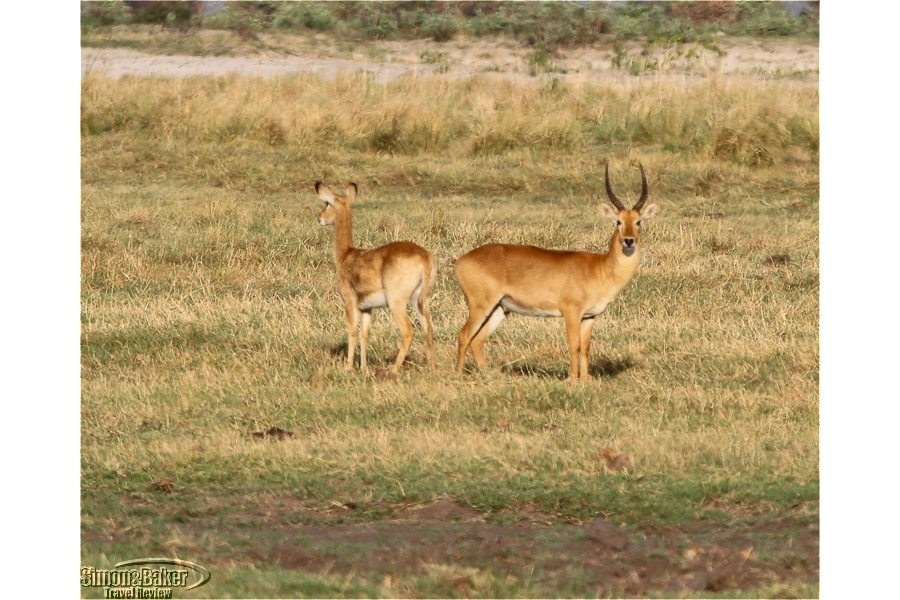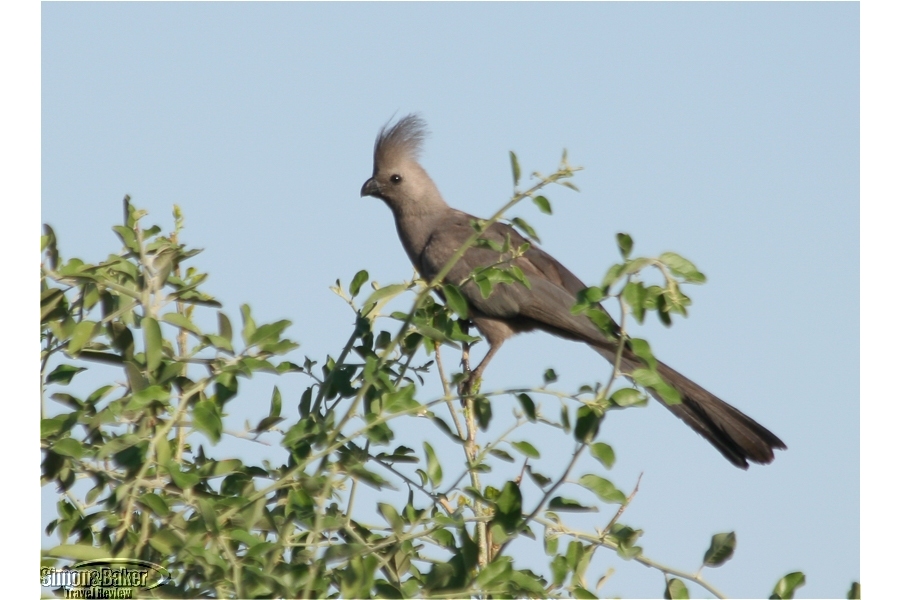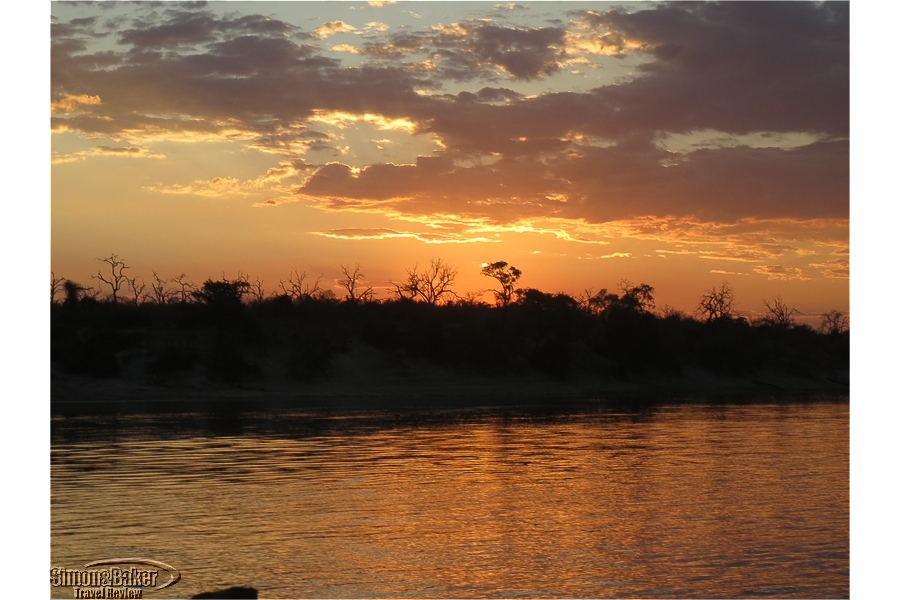 We would return to the Chobe Game Lodge for the good game viewing we experienced during the three daily water and land safari activities on the Chobe River and in the Chobe National Park, its luxury features, comfort food, including private tables and plated meals, and responsible tourism orientation.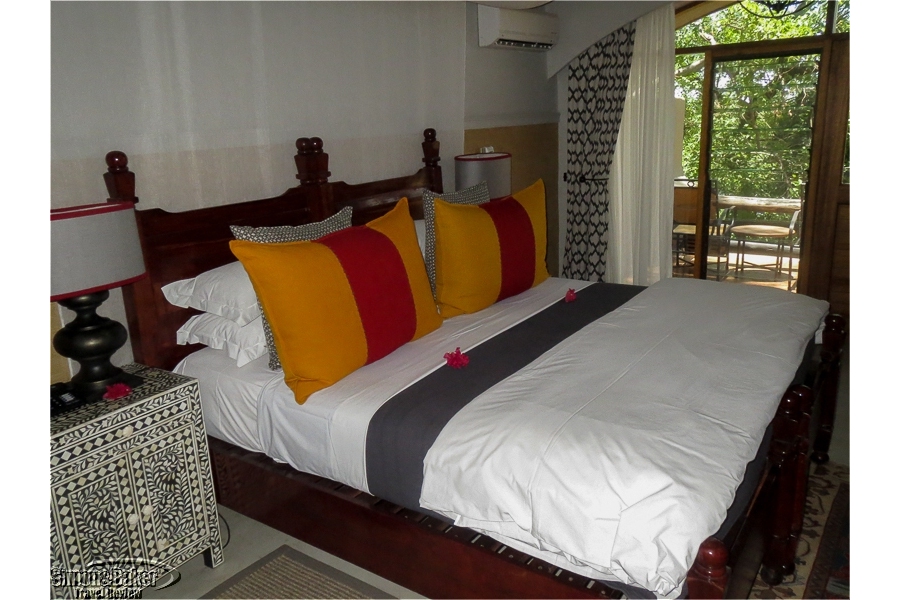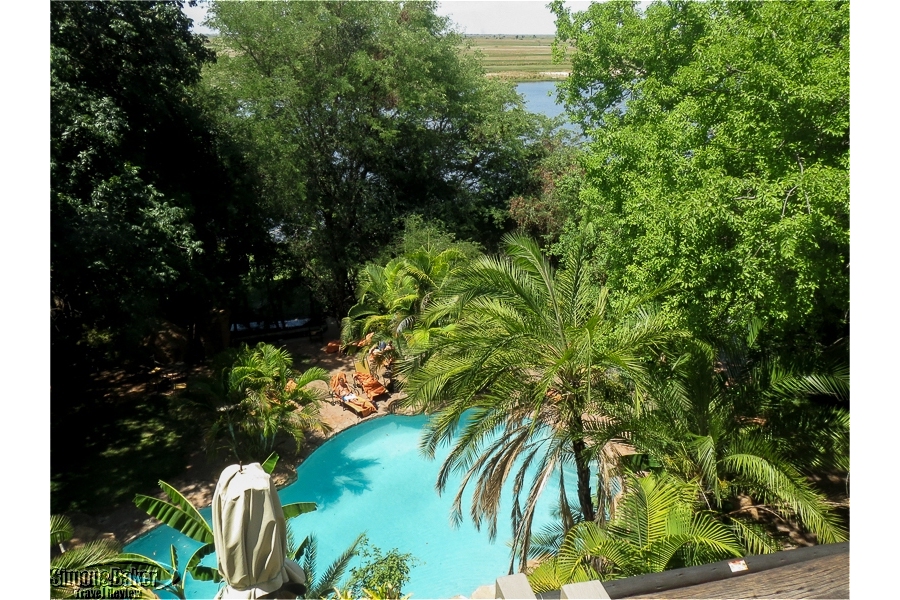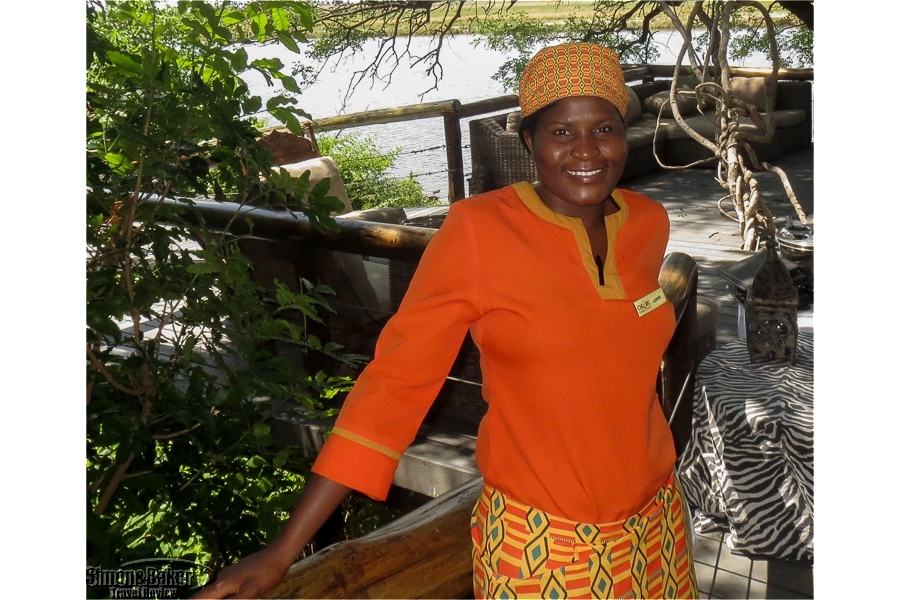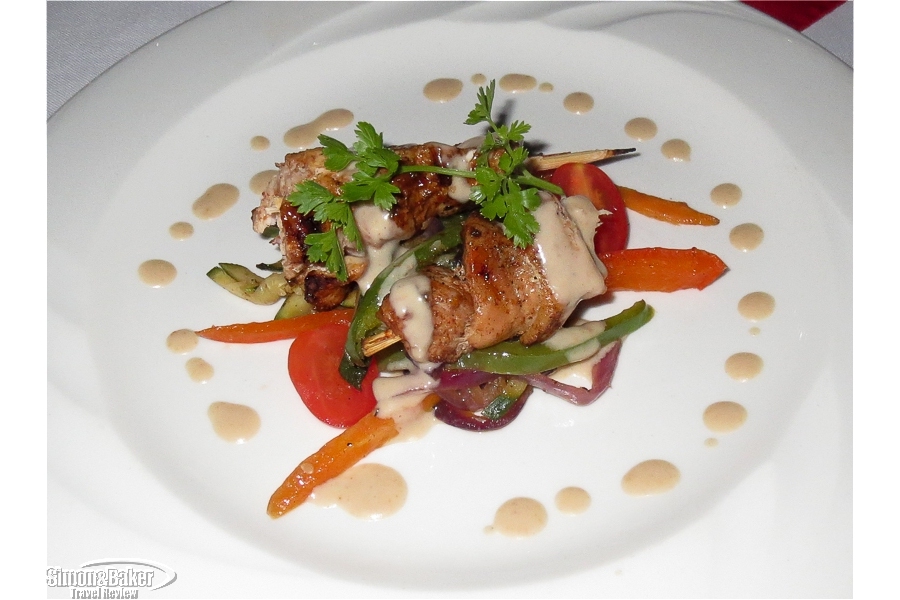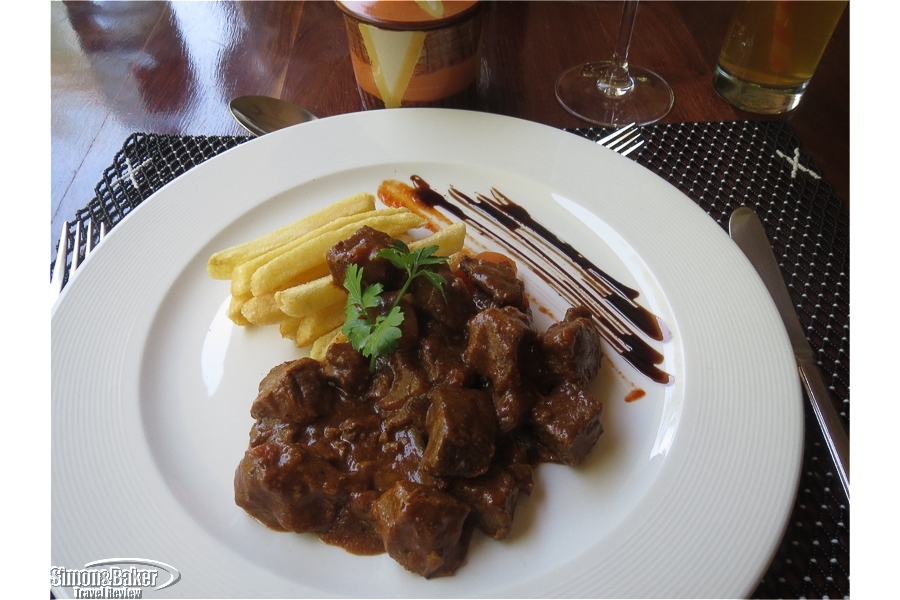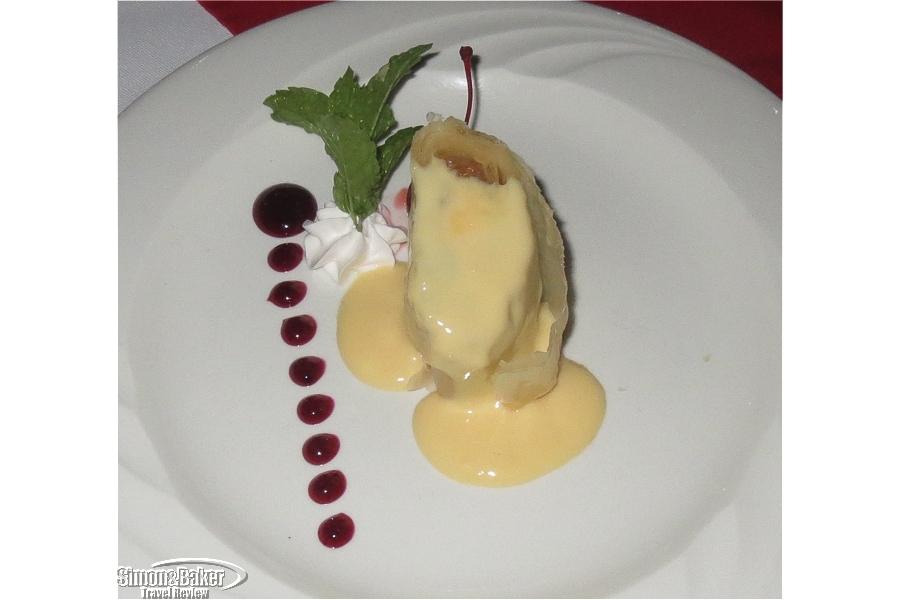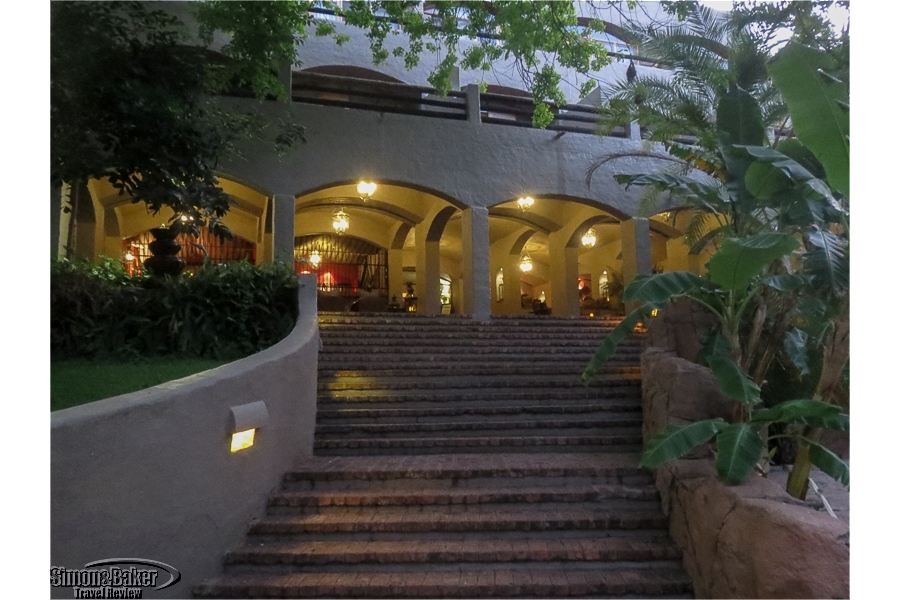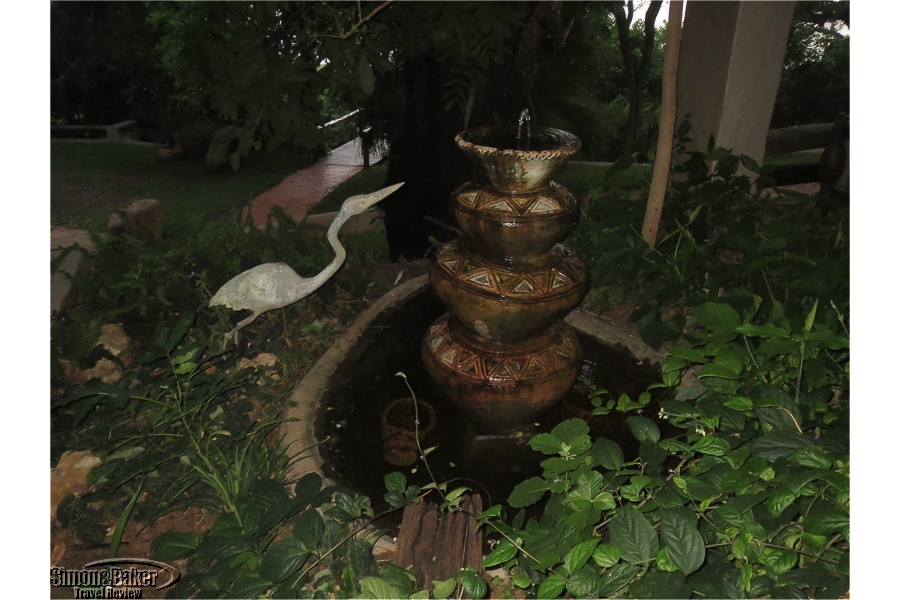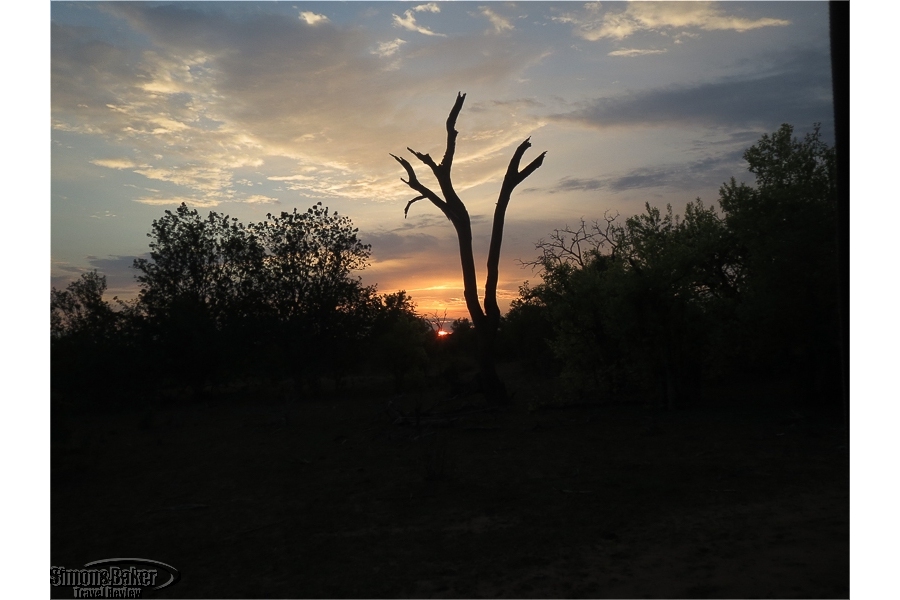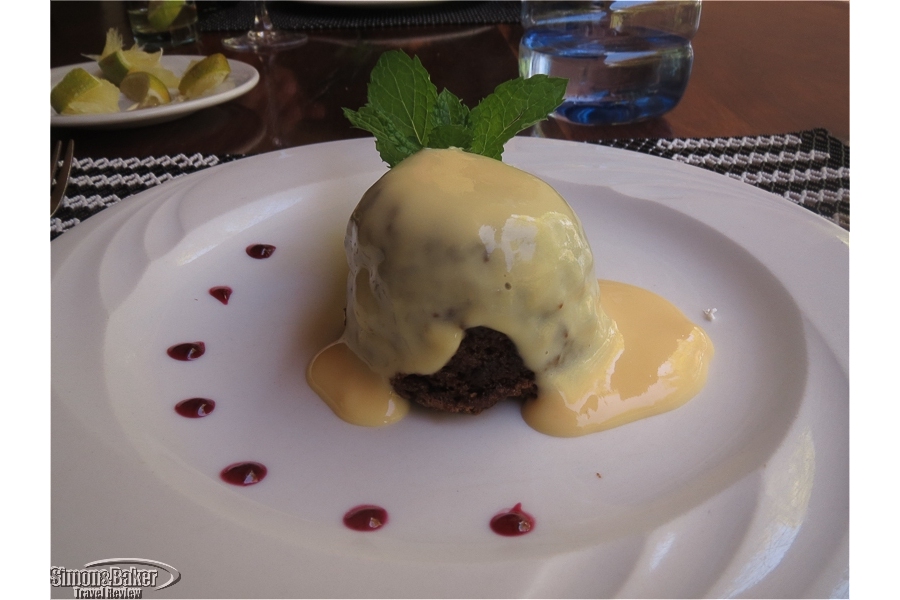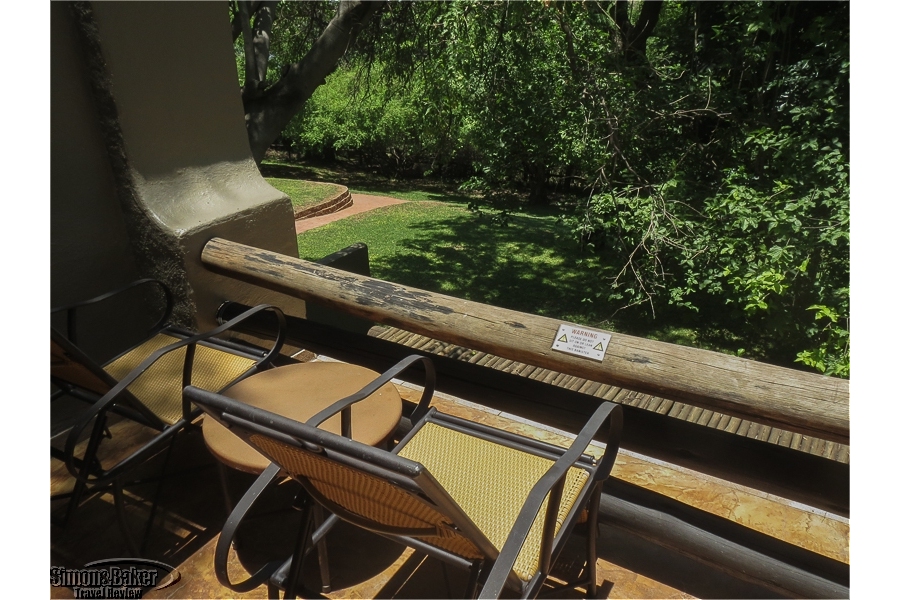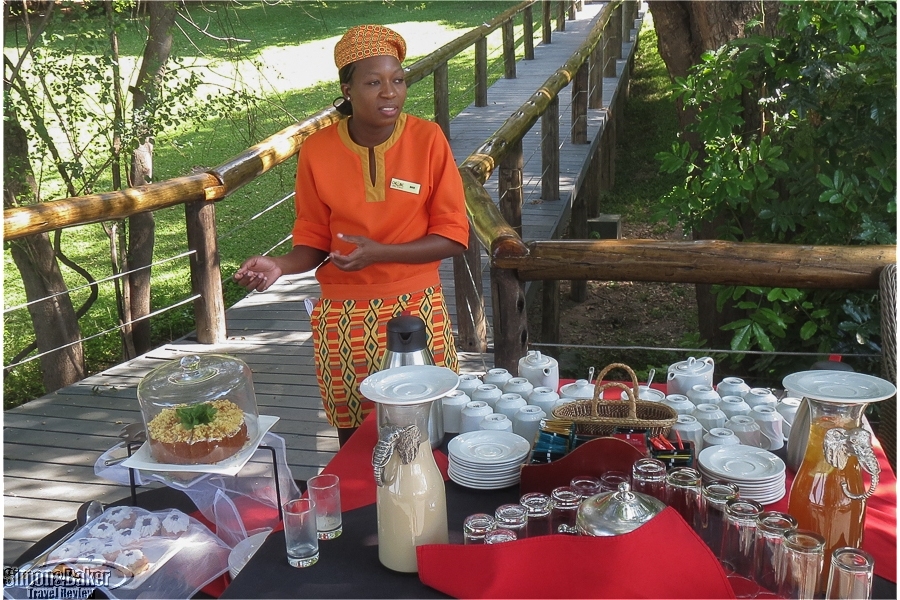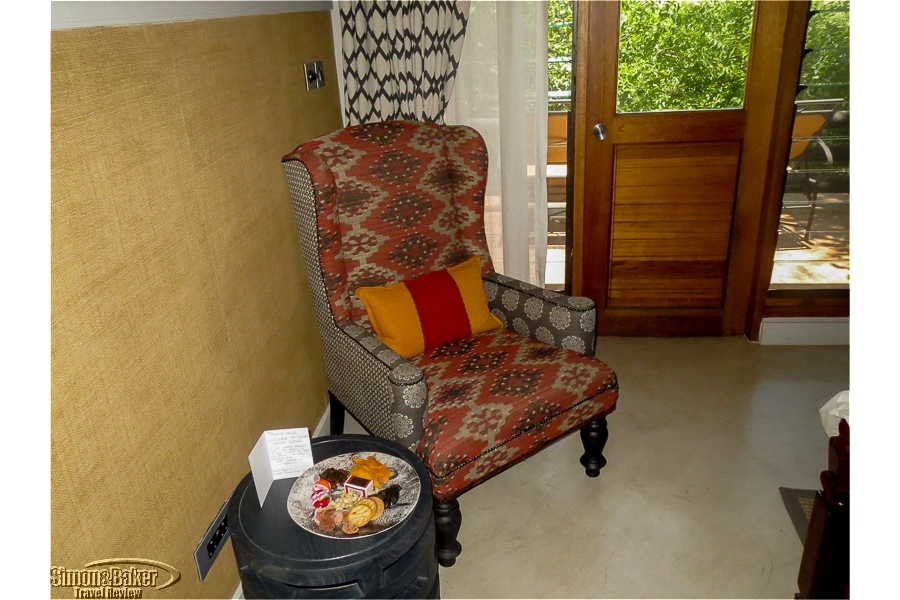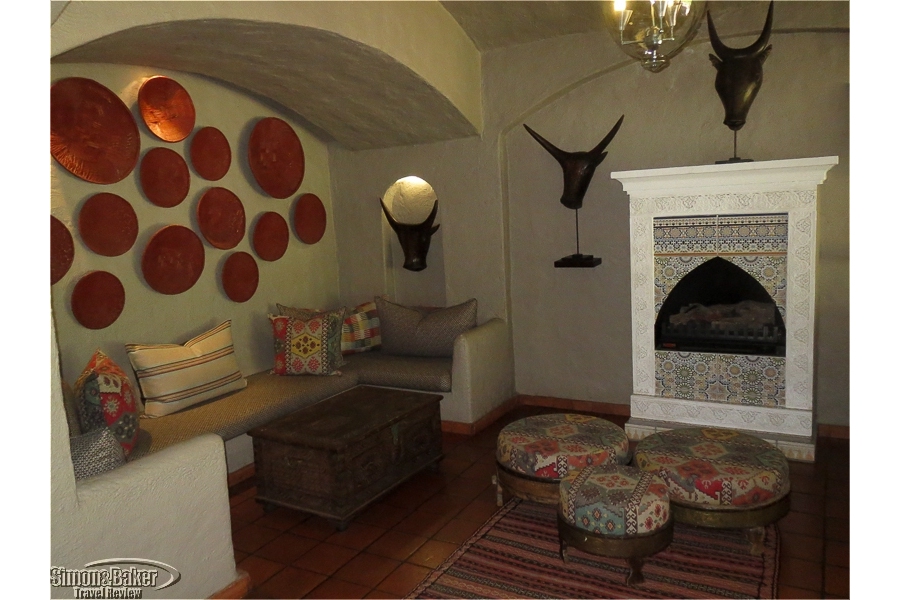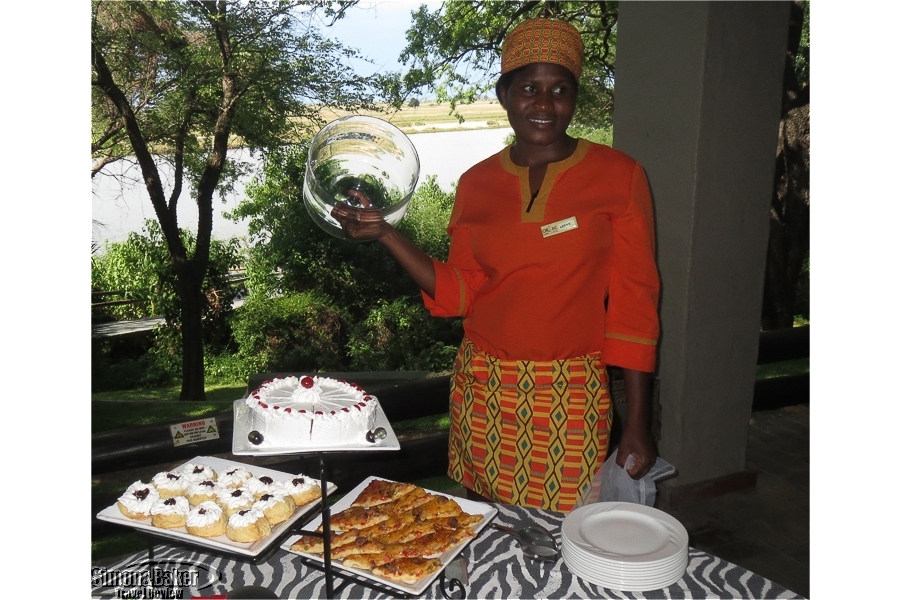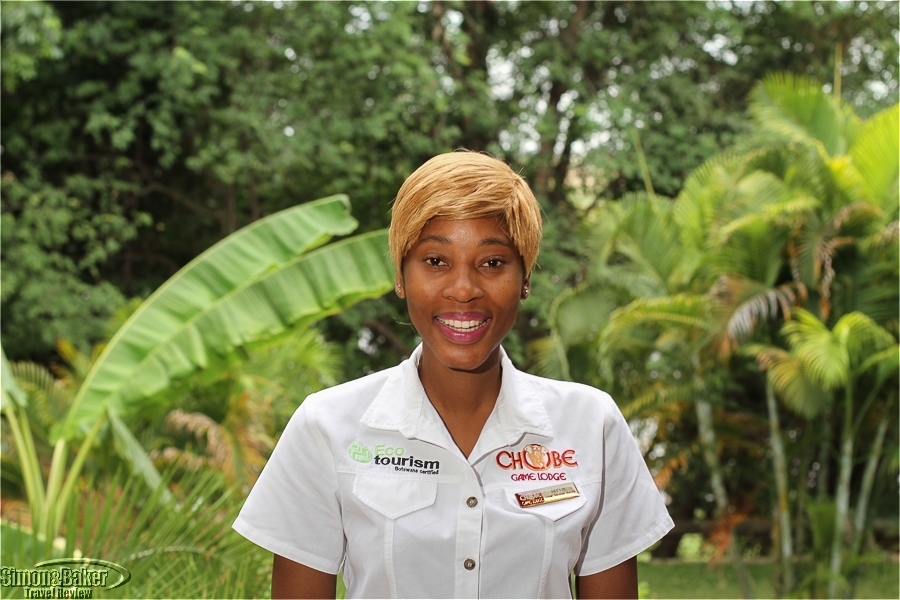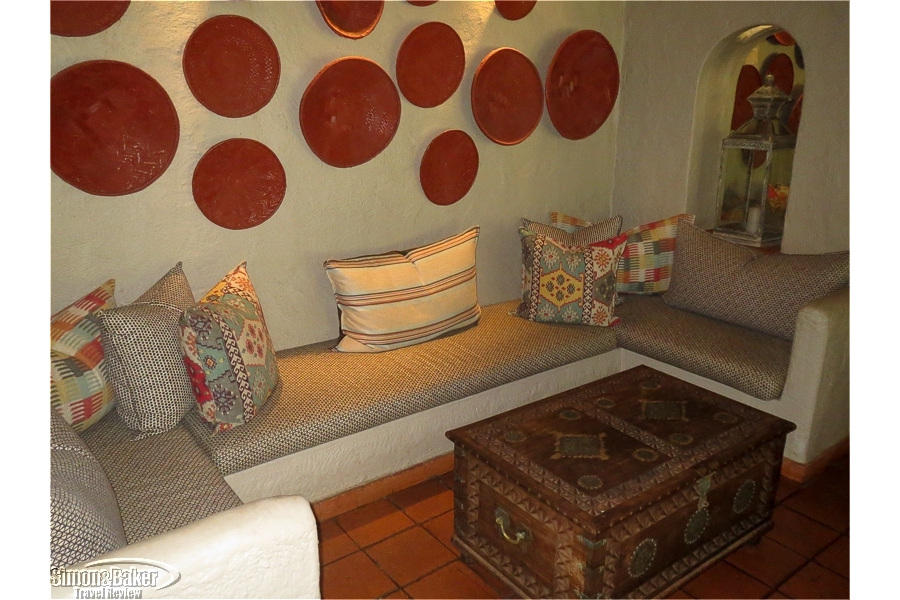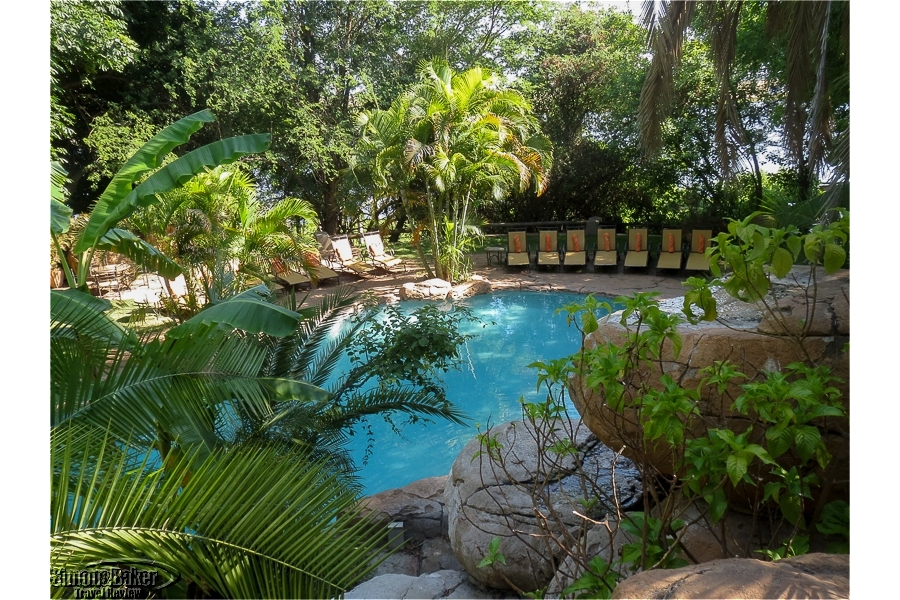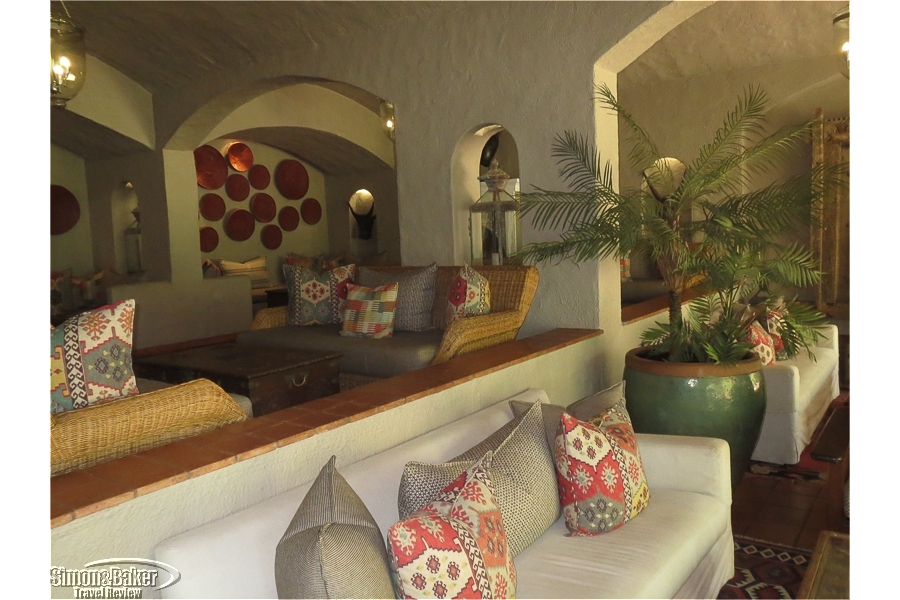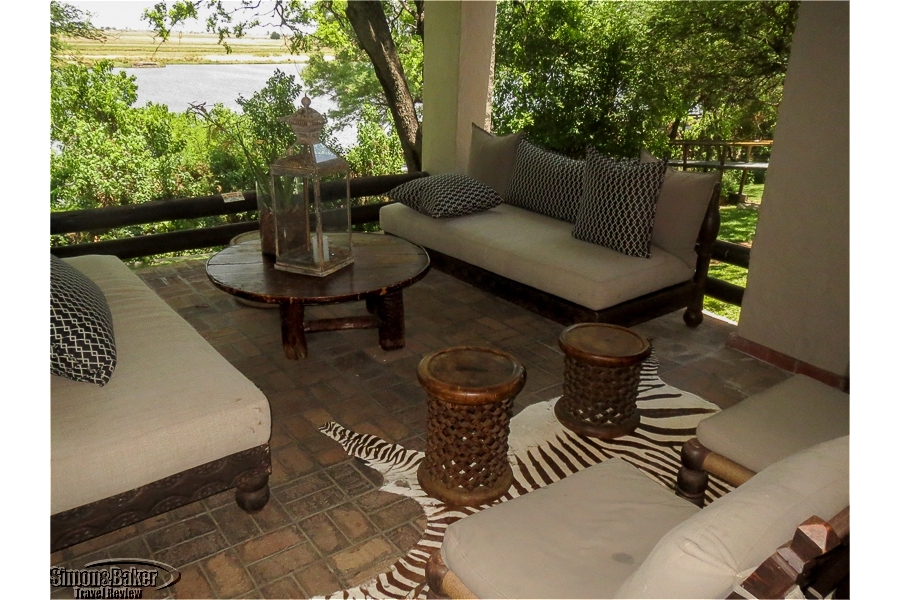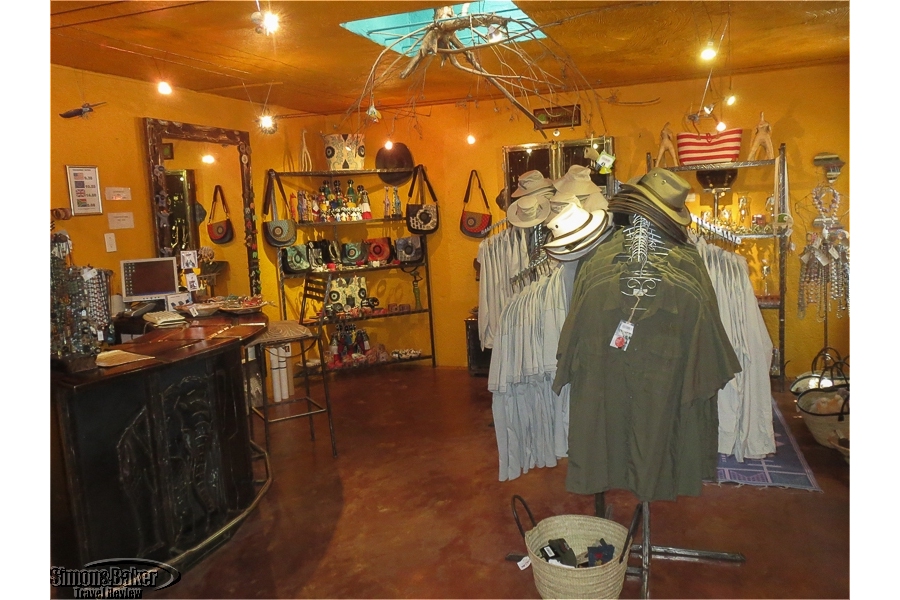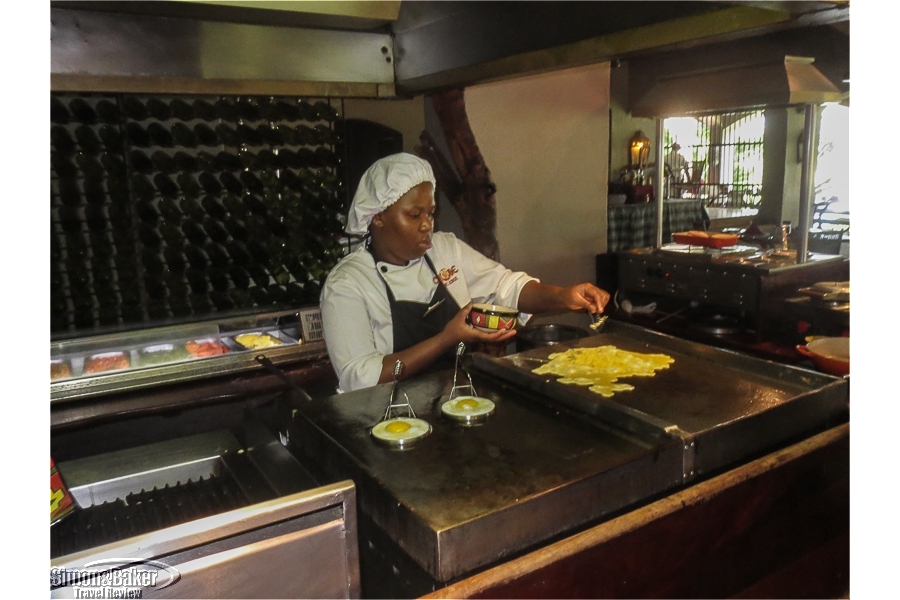 Overall Impression
The Chobe Game Lodge's prime location facing north on the southern bank of the Chobe River within Botswana's Chobe National Park, known for its outstanding game viewing, was the main reason we went there. By the time we arrived at the lodge after 15 days in the bush during an unexpected heat wave, we appreciated it as much for its thrice daily game viewing offerings as for its luxury features. Before we reached the lodge, most of our trip was spent in bush properties with only generator power for electricity, no air conditioning, and one shared computer for all guests with a painfully slow connection. We especially appreciated the property's creature comforts and amenities and were pleased to find it had some WiFi connectivity. It was an ideal place to end our safari circuit on a high note.
We liked the newly renovated modern rooms, the property's easy river access and views of the river from its elevated walkway, where welcome bubbly drinks, tea and lunch were sometimes served. The main building had a cozy bar and ample space to spread out as well as an inviting outdoor swimming pool, a fitness room and a spa room with several treatment options. The well stocked gift shop was the largest of all the gift shops we visited that trip.
Three safari activities each day scheduled between meals left little down time, yet we squeezed every experience we could into the day. Sometimes, there were not enough hours for my ambitions. For example, in order to have a massage or work out I had to skip a meal or a safari outing. In compromise I chose a massage and skipped one of the morning boat rides since our previous accommodations at its sister property had been all about boat rides.
From the elevated deck we enjoyed expansive views of the river, including some sightings of elephant herds (from among the 45,000 elephants said to make their home in the park) as they raced down to the water. It was a special treat to watch them, albeit from a distance, feeding, drinking, and playing in the water while we remained unobtrusive. During the game drives in the Chobe National Park, we saw three of the Big Five, including lion and elephant young, as well as interesting animal interactions such elephants chasing lions. During the boat rides on the Chobe River, we saw mostly riverine waterscapes and landscapes, elephants on the shore, and birds as well as crocodiles snacking on dung beetles and hunting.
We loved the property's green initiatives (the lodge was a Botswana certified ecotourism property), such as its new electric vehicles. In addition to being eco-friendly the vehicles were significantly quieter than standard safari vehicles, making it much less likely for us to startle animals and birds when we approached them. That in turn led to more relaxed and natural viewing opportunities than those available on regular safari vehicles, which we especially liked. We would return to the Chobe Game Lodge for the good game viewing we experienced during the three daily water and land safari activities on the Chobe River and in the Chobe National Park, its luxury features, comfort food, including private tables and plated meals, and responsible tourism orientation.
Children
The property welcomed children nine years of age and older for private activities.
Class of Accommodation Five Star Lodge
Connectivity There was complimentary WiFi (4 megabytes) throughout the property. There was also cell phone service. The system was down the night off our arrival and early in the morning before we went on our first activity.
General Manager Johan Bruwer
Handicapped Access There were four rooms capable of accommodating handicapped guests.
Length of Stay Two nights
Location The Chobe Game Lodge was on the Chobe River within the 11,700 square kilometer (7,300 square mile) Chobe National Park in Botswana. To reach it from its sister property in Namibia, we transferred by boat, after crossing immigration in Namibia and Botswana, and safari vehicle through the park. There were daily flights to nearby Kasane airport from South Africa and elsewhere in Botswana.
Number of Employees 130, including 16 guides
Owned and Managed Desert & Delta Safaris, which was in turn owned by Chobe Holdings Limited, owned the lodge. As of August 2015, the directors of Chobe Holdings Limited, a company incorporated in Botswana, were P. M. Van Riet-Lowe, chairman, J. M. Gibson, deputy chairman and chief executive officer, J. A. Bescoby, A. D. Chilisa, B. D. Flatt, R. Gerrard , K. Ledimo, J.M. Nganunu-Macharia, D. S. Ter Haar, and A. M. Whitehouse.
Size The three story lodge occupied five hectares within the Chobe National Park. There were four suites, a family room, and 42 standard rooms.
Year Opened and Date of Most Recent Renovation The lodge opened in 1973. Renovations were ongoing and expected to be completed in 2017.
Lobby and Common Areas The decorative style of the property was East African. We arrived at a main building which housed reception, spa room, fitness room, gift shop, bar, dining areas, sitting areas, outdoor swimming pool, and river facing elevated walkway. There was a two story building with guest rooms on either side of the main building. Paved walkways connected the three buildings. The balcony of the fitness room as well as parts of the dining area, some sitting areas in the main building and the elevated walkway had partial or full views of the Chobe River.
Bathroom
The modern bathrooms were light filled thanks to a large window. Each had a doorless shower with a glass wall, separate plastic bathtub, adjacent twin sinks with rectangular mirrors, polished concrete floors and walls, and blue and white tiles over part of the floor. Decorative animal plates hung on the wall. The only way to affect the temperature in the bathroom was to open the door and window.
Room We stayed in two neighboring 29 square meter rooms, 207 and 208, in Block 2 Top Level of the lodge. The sunlit rooms, a short walk from the main entrance via a paved walkway, had been renovated. The ground floor rooms had polished concrete floors with floor mats on either side of the beds, curved textured high ceilings, and partially wallpapered walls. Twin beds with large wood headboard were next to each other but not together. Each had a gray blanket and two feather pillows. There was also a duvet folded over at the foot of the bed. Identical night tables in black and white wood (there was one in the bathroom as well) with gray lamps and gray and red lamp shades framed the beds. There was a wood vanity (that could double as a desk) with a stool beneath a large framed rectangular mirror. A wood chest served as a luggage rack.
Opposite the beds there was an armoire with shelf and hanging space as well as a mini refrigerator stocked with water, soft drinks, and beer. On the shelf above it, there was a hot beverage service with two cups and saucers, a teapot and a hot water pitcher and snacks. On arrival there was a welcome snack plate with mini cheeses, nuts, dried fruit and Turkish delight. Large windows and a door led onto an open balcony with a view of the trees and foliage. Although there were two metal mesh chairs and a table on the balcony it was too hot to sit there during the day. In the corner there were double curtains, white sheer curtains and patterned thick curtains, to keep out the sun. There was a remote controlled wall air conditioner (the default temperature was 24 Celsius) and a fan with several speed that hung above the bed. The air conditioner struggled to keep the temperature cool because of the extraordinarily hot weather.
Food
After a 4:30 a.m. wake up call we made our way to the main building for tea and coffee at 5 a.m., followed by departure at 5:30 a.m. Breakfast was scheduled at 8:30 a.m. on our return from the game drive and prior to the 10:30 a.m. boating activity. Lunch was available at 12:30 p.m. High tea was at 3 p.m., immediately before the afternoon game drive at 3:30 p.m. Dinner was served beginning at 7:30 p.m., allowing time for a brief respite following our return at 7 p.m. from the drive.
The staff assigned us and other guests private tables. Meals were plated most of the time. In general dishes were well presented and tasty. In the early morning, at breakfast and at tea there was a self service buffet. Prior to our departure in the first game drive in the early morning, there were fresh fruit, two types of muffin (chocolate and poppy seed), scones, hot beverages and juices. I had to walk back to my room to drink water because despite the hot temperatures there was none at the buffet table and the bar was closed.
For breakfast in addition to the buffet choices there were also a la carte options. On the first morning there was a huge selection at the breakfast buffet, including salads, fruit (fresh and in syrup) such as apples, kiwi, pear, guava, grapes, pineapple, strawberries, deli meats, cereals, bread and yogurt. There were also hot chafing dishes of minced meat, chicken livers, sausages (pork and beef), potato cakes, beans, pancakes and made to order eggs. On the second morning, perhaps because we arrived later from our drive, the selection was much smaller.
Amenities
There was an electronic safe, mini refrigerator (stocked with water, Coca-Cola, Coca-Cola Light, Fitch & Leeds lemonade, LiquiFruit Breakfast Punch juice and Castle and St. Louis beer), complimentary laundry service, Charlotte Rhys shower caps and toiletries in refillable size containers (conditioning shampoo, shower gel, body lotion, and foam bath), and nougat at turndown. In the hot beverage service, there were four individual servings of Mantell's Shortbread Finger (a favorite), Nescafe instant coffee and Caturra instant chocolate as well as six varieties of Dilmah teas.
Facilities Spa room, workout room, gift shop, outdoor pool, long elevated deck, restaurant, two bars (one was open during our stay), and boma (enclosed outdoor dining space).
Pool There was a 45 square meter free form outdoor swimming pool next to the lawn of the main building. The water had excellent clarity and the surface was free of insects. It was 9 square meters in size and between 1 and 2.2 meters deep. Lounge chairs, each with a towel, were strewn about near the pool under the partial trade of trees and in the sun. An automated pool vacuum cleaner with a long hose was running when I went swimming following breakfast. I was the sole guest in the pool area at that hour. Moments after I sat down a staff person arrived to offer me a beverage. She returned with my order very quickly. The water was especially refreshing given the heat wave that had struck Botswana during our time there. While I was swimming, I came across two large spiders on the pool rocks. I notified my server. Within 30 minutes staff identified them as poisonous baboon spiders and relocated them away from the pool.
Shop The gift shop sold local curios, branded clothing, Africa books and videos and costume jewelry.
Spa There was a 17.5 square meter massage room on the first floor near reception. I had a Rolling Sands Kalahari 90-minute massage by Monique, scheduled the previous day. The single treatment room spa was spotless and I enjoyed my treatment.
Game Viewing
Enforcement of the rules within the Chobe National Park was strict, we were told as we observed park staff frequently stopping vehicles, including ours several times, and questioning drivers and guides. Visitors were permitted a maximum of five minutes at a sighting in order to allow others an opportunity to watch the animals. Although it was not peak season, often popular sightings were crowded with 10 or more vehicles from nearby lodges and self drive vehicles.
During the boat rides and game drives we saw many baby impala, crocodiles snacking on dung beetles, a fish eagle nest, water thick knee parents bravely defending their nest from a crocodile, and a confrontation between lions with cubs and elephants with young, as well as the following:
Animals: chacma baboon, little free-tailed bat, buffalo, bushbuck, elephant, giraffe, hippopotamus, impala, jackal, kudu, lion (twice, including once with three cubs), banded mongoose, vervet monkey, tree squirrel, warthog (with baby), waterbuck, Nile crocodile, monitor lizard, and leopard tortoise.
Birds: arrow-marked babbler, little bee-eater, kori bustard, jacobin cuckoo, African darter, martial eagle, tawny eagle, African fish-eagle, crested francolin, grey go-away-bird, Egyptian goose, spurwinged goose, yellow-billed greenbul, helmted guineafowl, goliath heron, purple heron, squacco heron, red-billed hornbill, African Jacana, brownhooded kingfisher, pied kingfisher, yellow-billed kite, blacksmith lapwing, white-crowned lapwing, African openbill, red-billed oxpecker, paradise fly-catcher, lilac-breasted roller, marsh sandpiper, wolly-necked stork, water thick-knee, and white-backed vulture.
Activities
The property offered three safari activities per day, two in the morning and one after tea in the afternoon. They were game drives and boat rides. We went on six activities during our two night stay. The early wake up call and thrice daily activities made for busy days, yet it was hard to give up any of the activities. There were 11 safari vehicles and five boats.
The maximum number of guests per LandRover game viewing vehicle was nine, for Land Cruisers it was 12 and for skimmer boats it was 14. The skimmers were 3 meters by 6 meters large with 40 horsepower stroke outboard engines. There were two electric game viewing vehicles and one electric boat.
If it rained it was up to the guests whether to return or continue. It never rained during our stay. At times, there were many flies. Bush stops were not available on the boat rides. Within the park, if we wanted to stretch our legs or had a nature call only stops in designated rest areas with bathrooms were allowed. The new looking bathroom was clean. It had a flush toilet, although there was no toilet paper.
Our game drives were on Toyota Land Cruiser with four rows and space for 14 passengers. They had built-in metal bars with a pocket in each row. Fortunately, there were only three of us so we had ample space to spread out. Twice we went on game drives in the property's new electric safari vehicle. One of the drives was the morning of our departure. Because we drove extra fast to catch a last minute sighting of an out of the way lion pride the electricity reserves in the vehicle ran down faster than usual. For the final 30 minutes of the return drive to the lodge our guide had to slow down significantly as we risked having the vehicle stall and leave us stranded. If that happened, the vehicle would have to be towed back to the lodge because there was no way to recharge it outside the lodge outlet. While on a regular day we could have waited for another vehicle to pick us up, that day we had a flight to catch and little tile to spare.
Our guide was Thuso Moeng who had five years of experience as a guide. She had trouble identifying two birds on the first boat ride and had no bird book with her. The following afternoon she identified the birds from the previous day and brought her bird book and binoculars.
Cleanliness
Excellent
Date of Last Visit November 2015
Reviewers
Article by Elena del Valle
Photos by Gary Cox
Service Our rooms were serviced twice daily, in the morning and for evening turndown. In general, the service was mixed. At times, the staff were attentive and friendly. Other times, things fell through the cracks and staff appeared indifferent (such as in the gift shop). For example, although there was a cooler full of beer, some sodas and a plastic bottle of white wine, there was not enough water during the blistering hot afternoon boat ride for the three guests onboard. Since no one had asked our beverage preference two out of three of us had nothing to drink for sundowners the first day. There were no napkins on the boat although the snacks included oily fried fish. Likewise, the following day there were pigs in a blanket oily snacks and no napkins.
Leene, our server at lunch the first night and dinner the second night, was friendly, had a ready smile and was well informed and attentive. When asked, she made helpful recommendations. Our server at dinner, Rita, was also well informed and made recommendations on request. In the dining room, Gogan was also helpful. He frequently checked on guests, including us, to ask if everything was to our satisfaction. When they discovered the smoke from guests at another table bothered us they immediately moved them to another table. Reception desk staff were helpful when I approached them with property and spa questions and Monique, the spa therapist, was friendly and helpful.
Would You Stay Again? Yes
Contact Information
Address:

Chobe Game Lodge
P.O Box 32
Kasane, Botswana

Phone:

+ 267 6250340
Fax +267 6250280

Website:
Email: