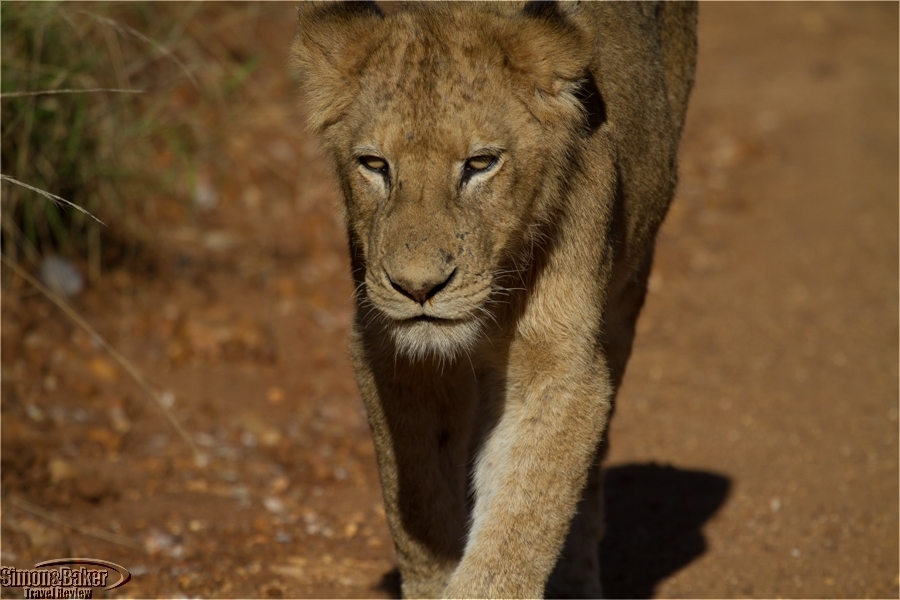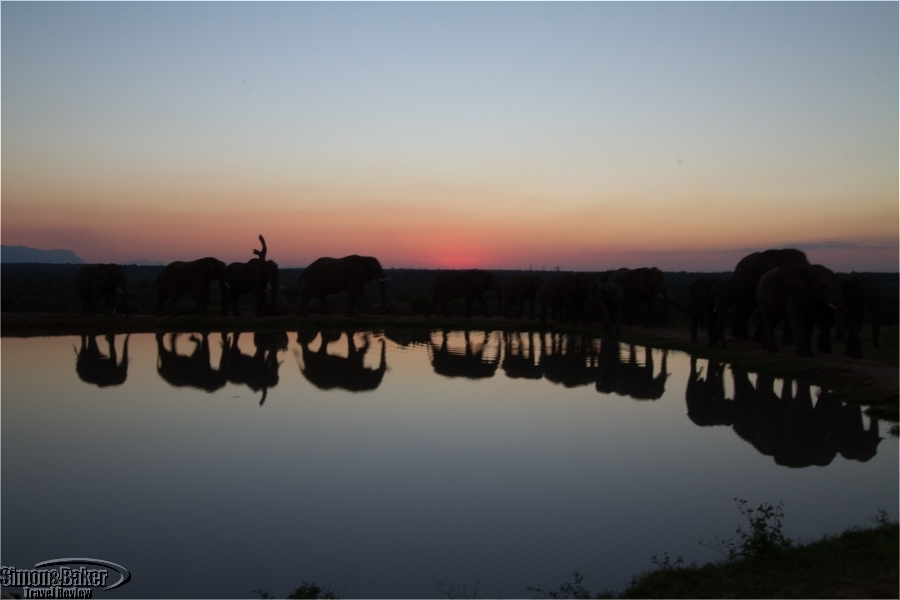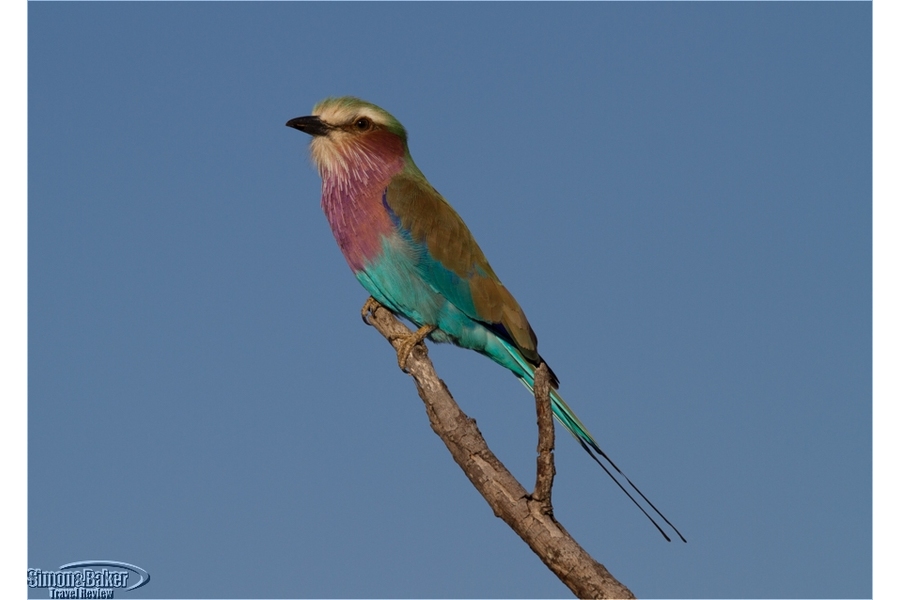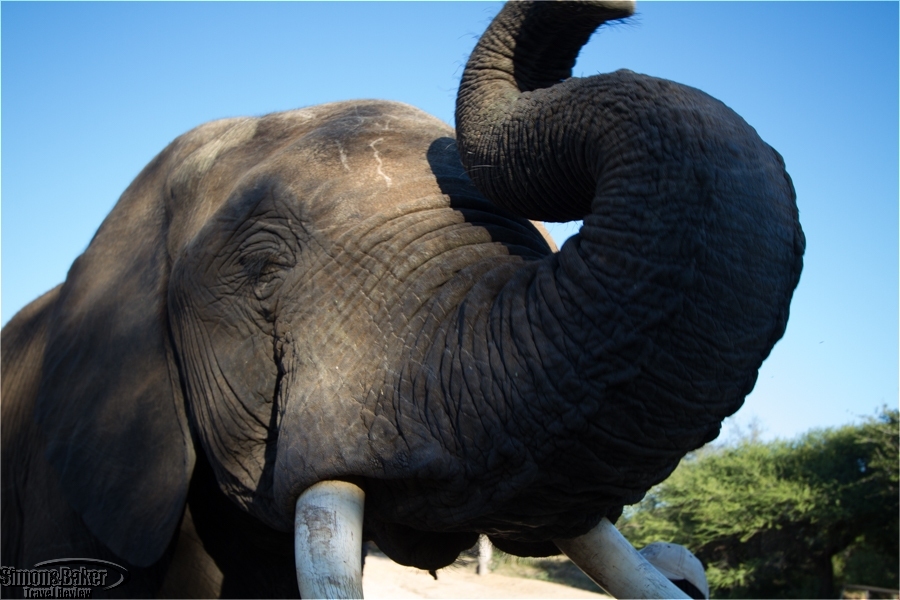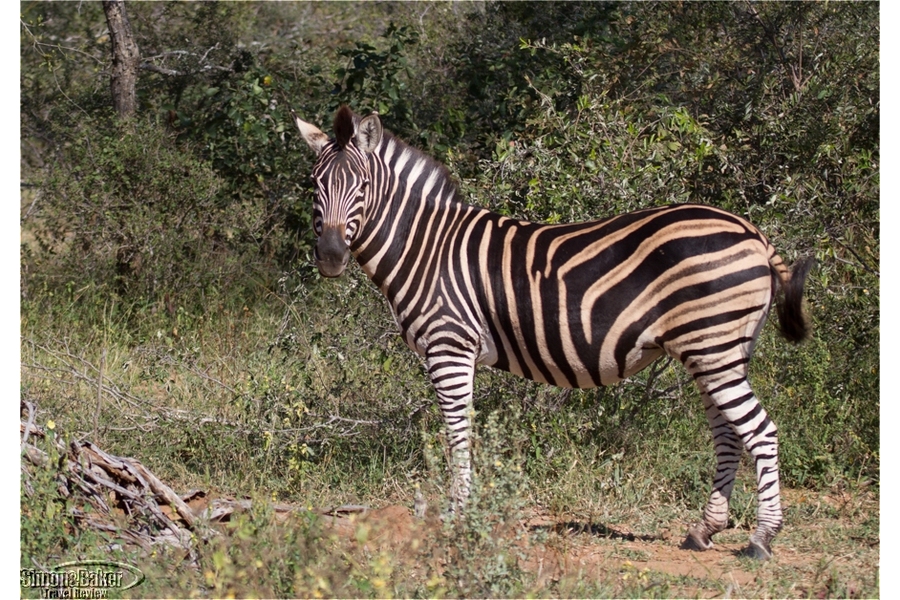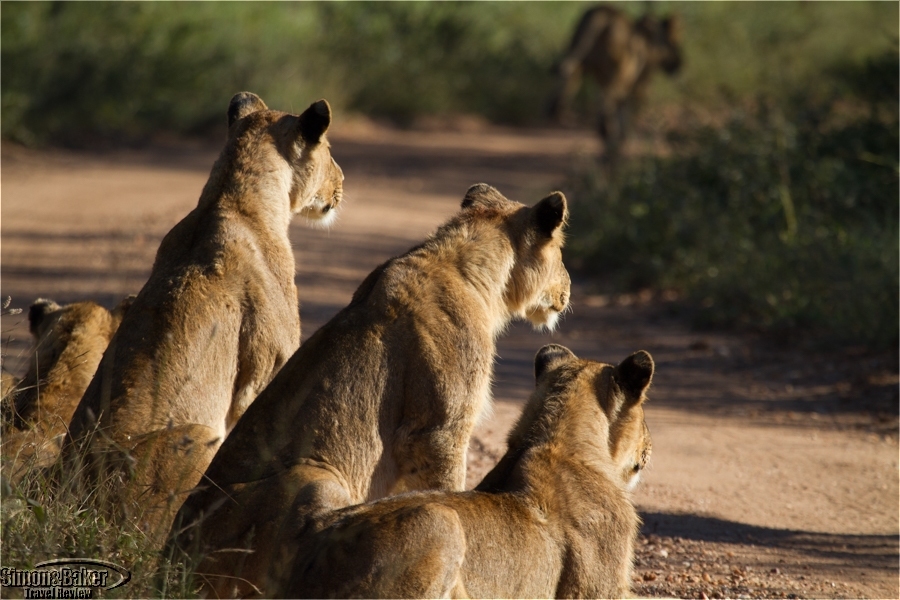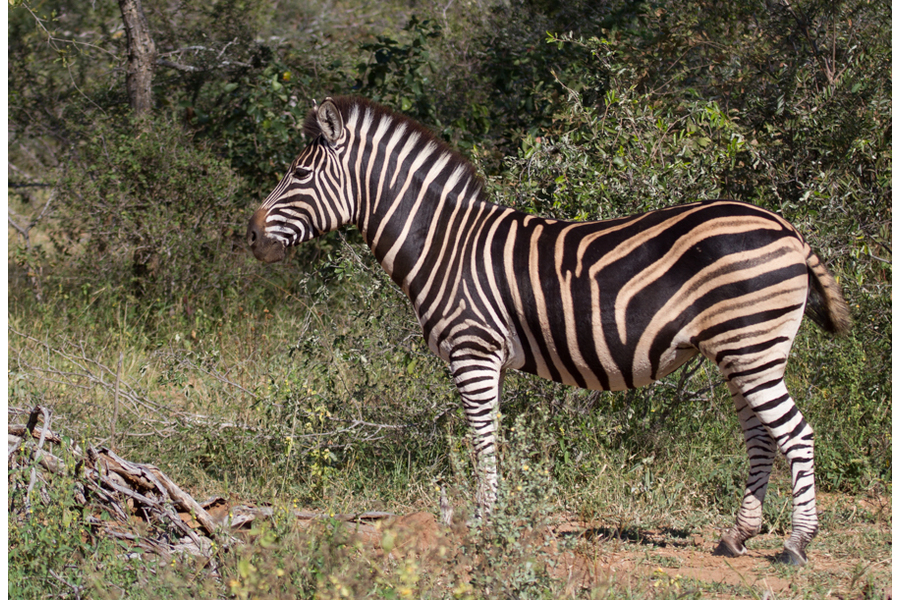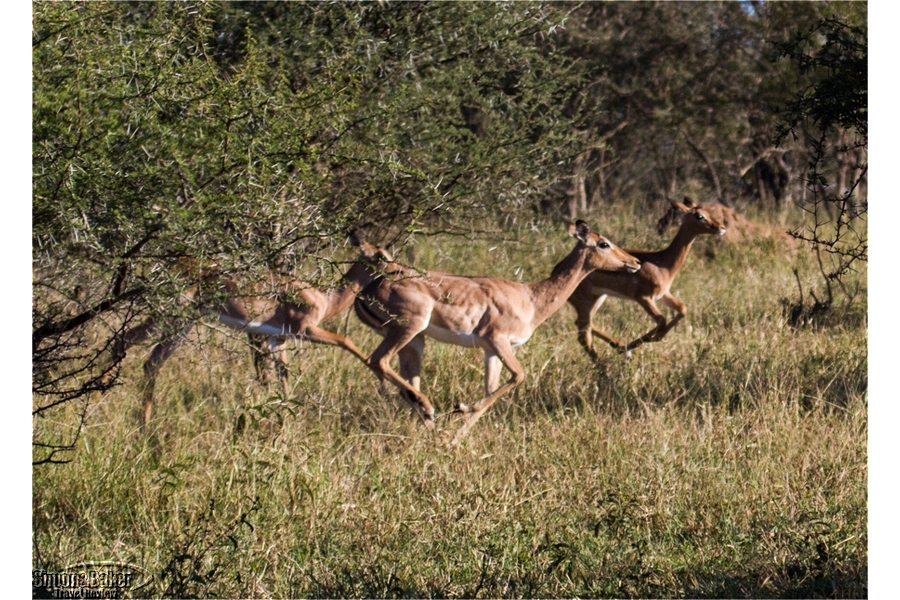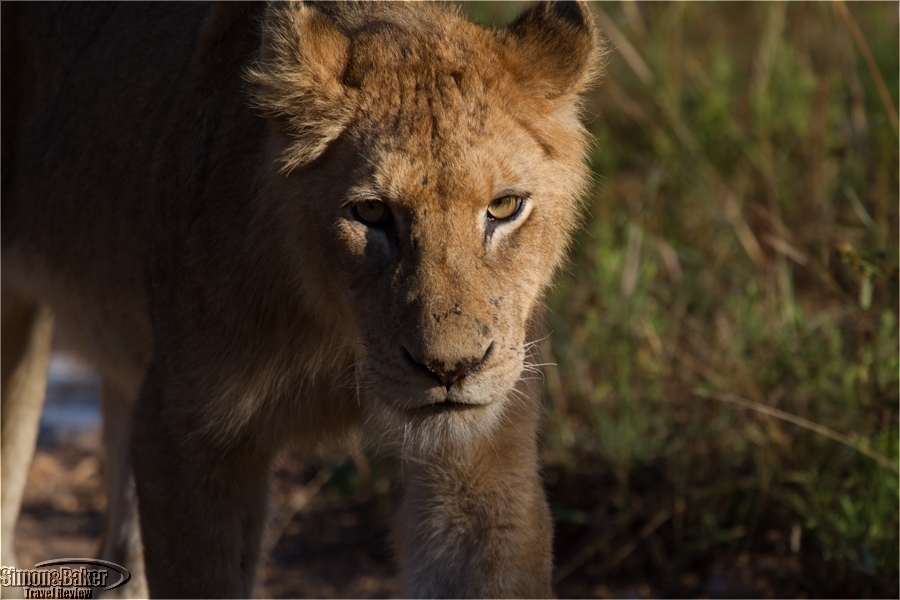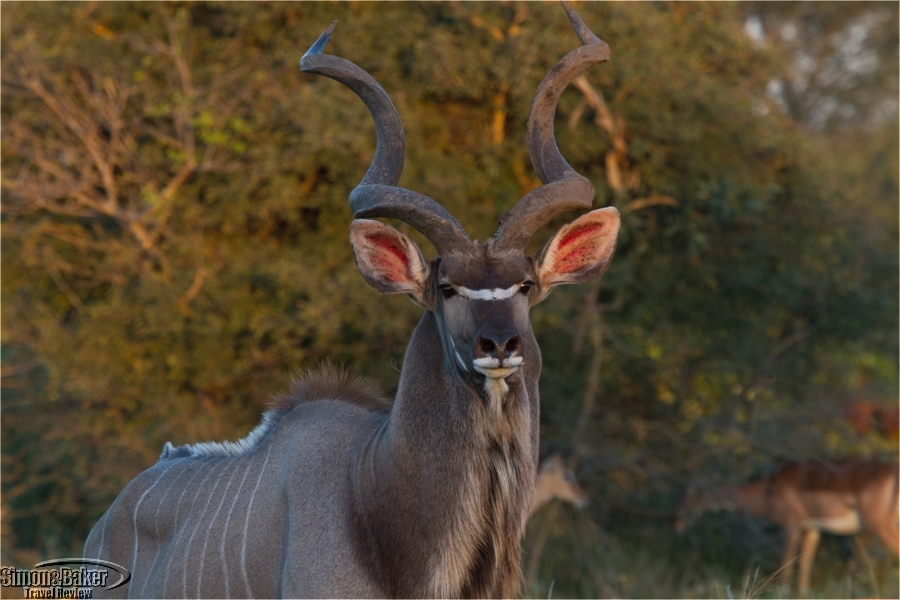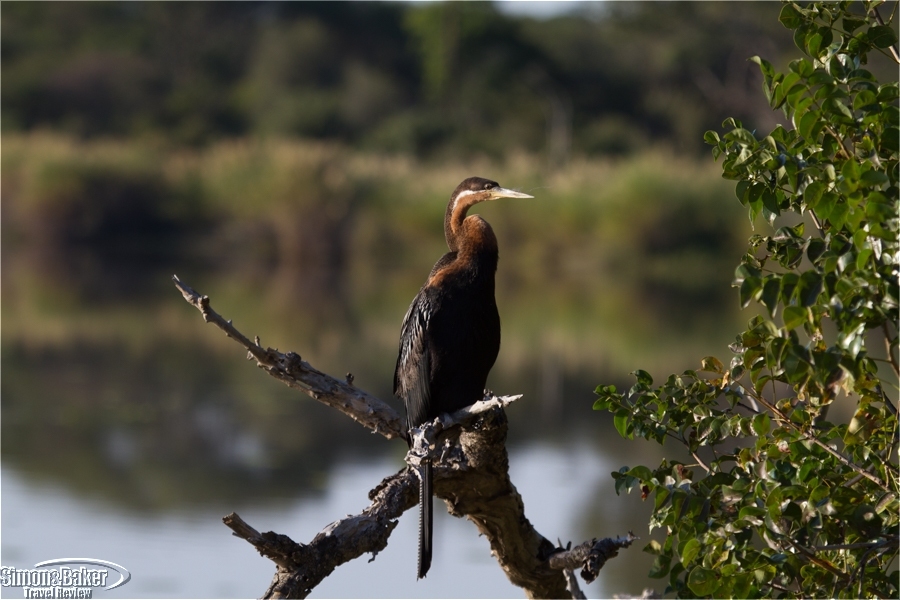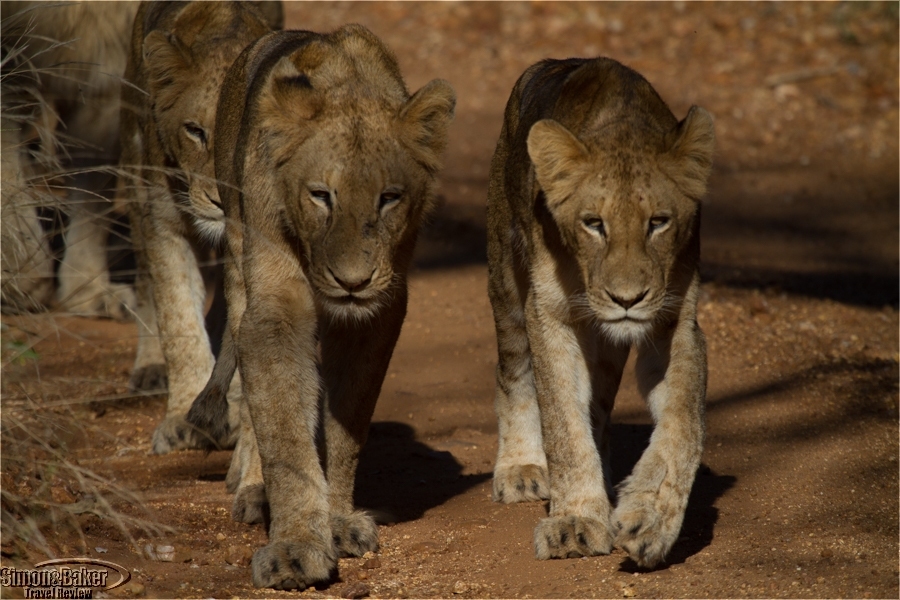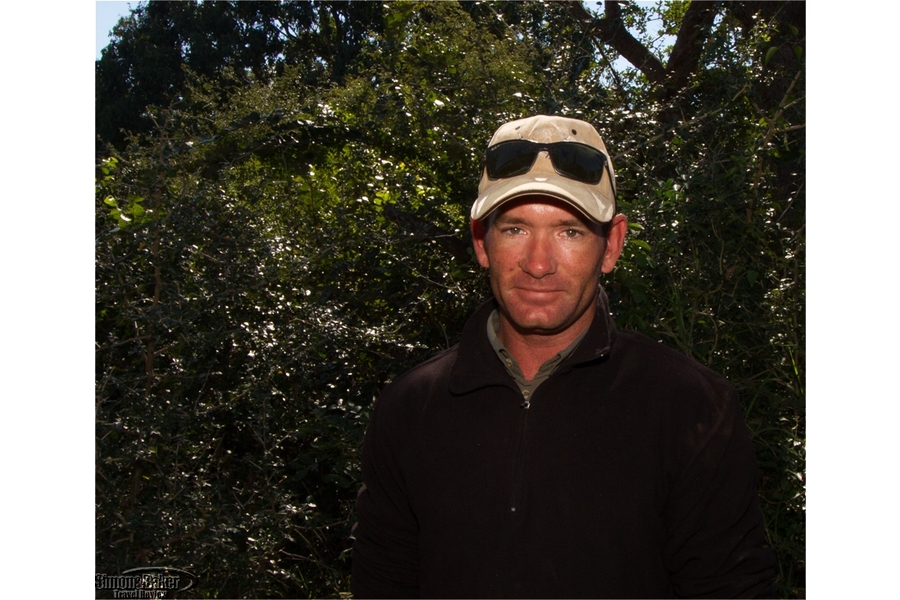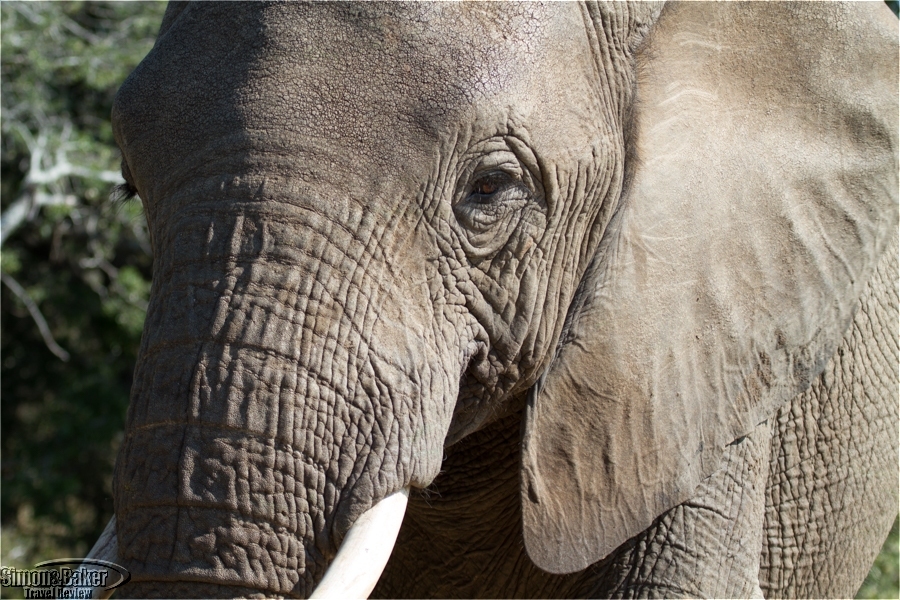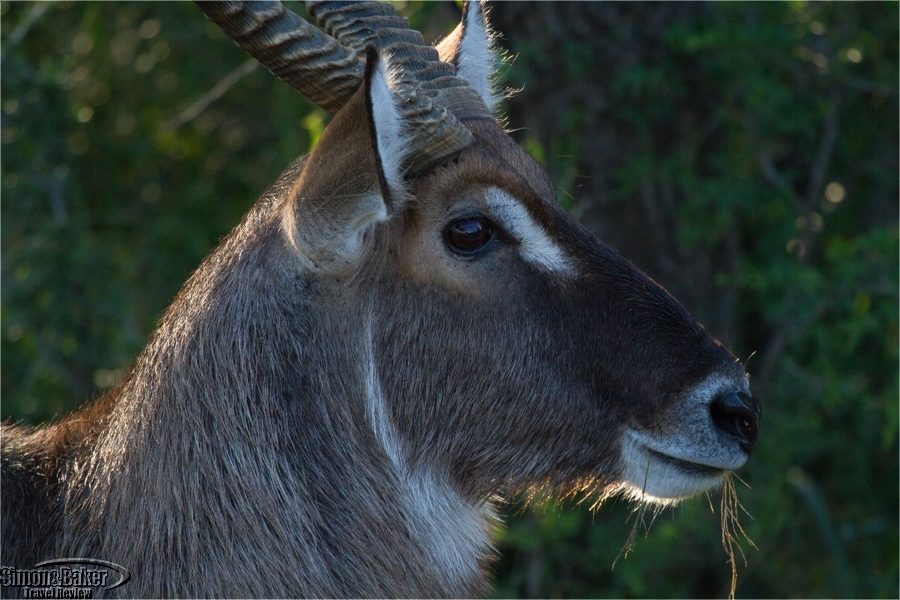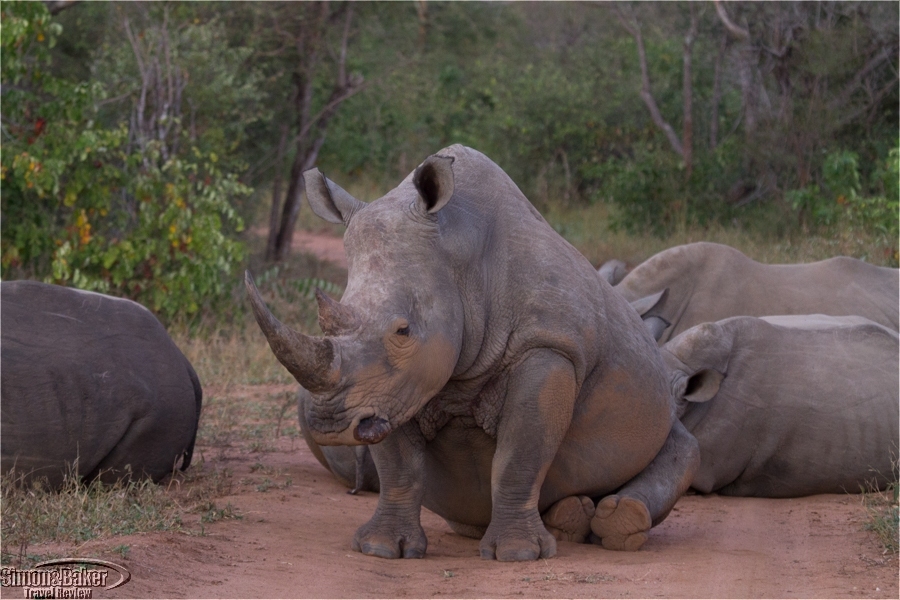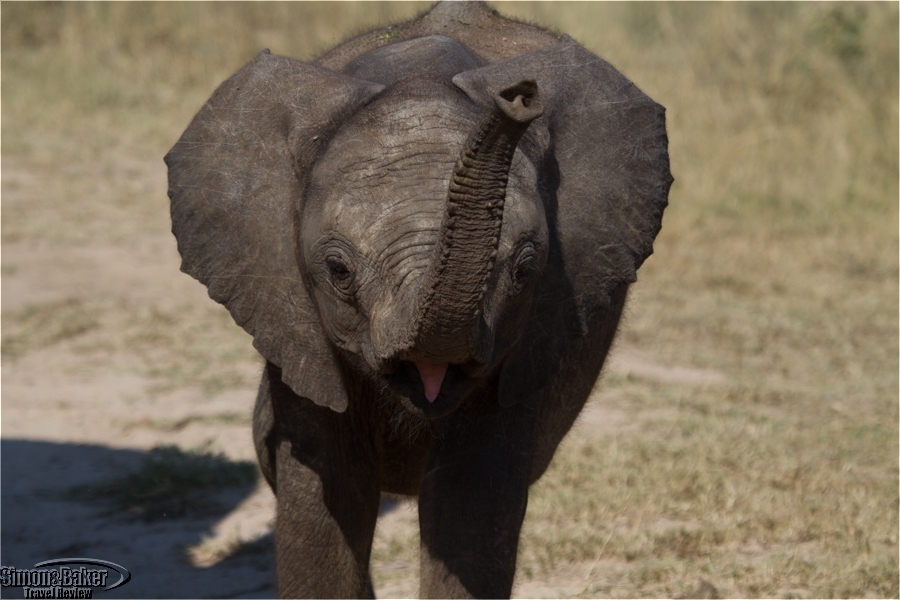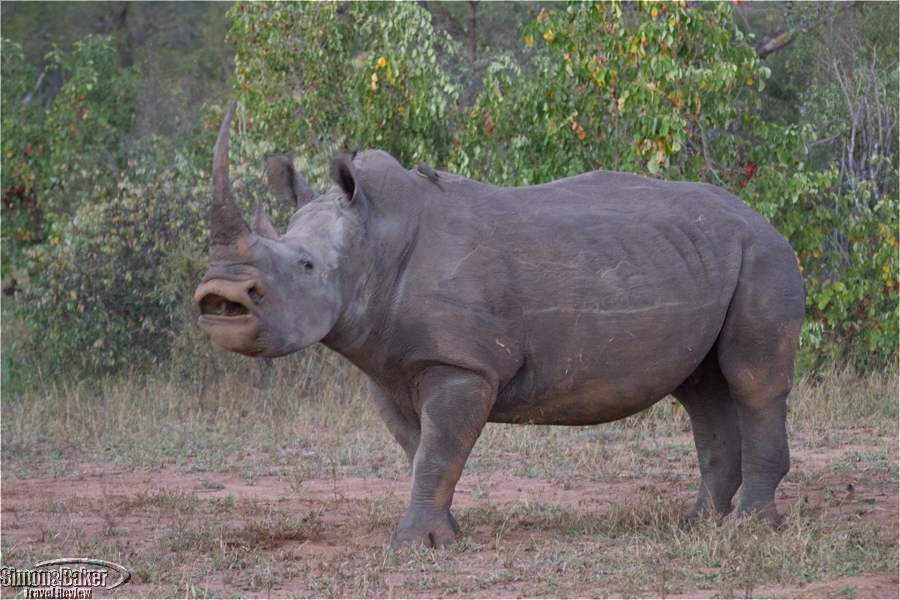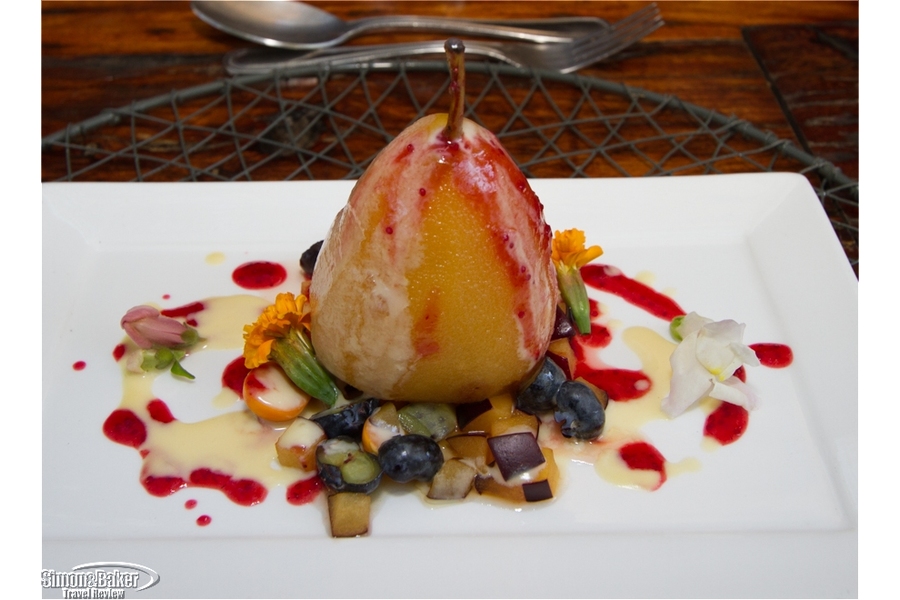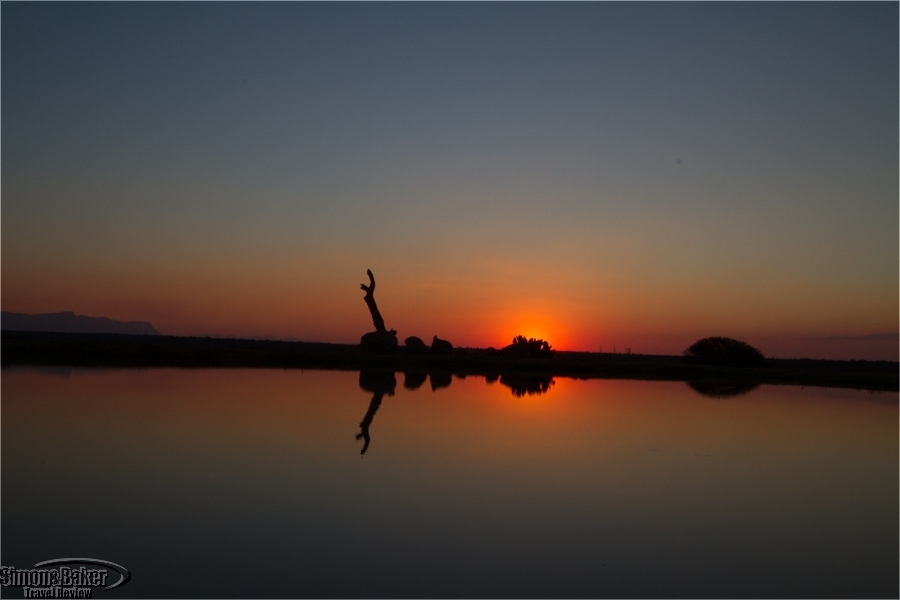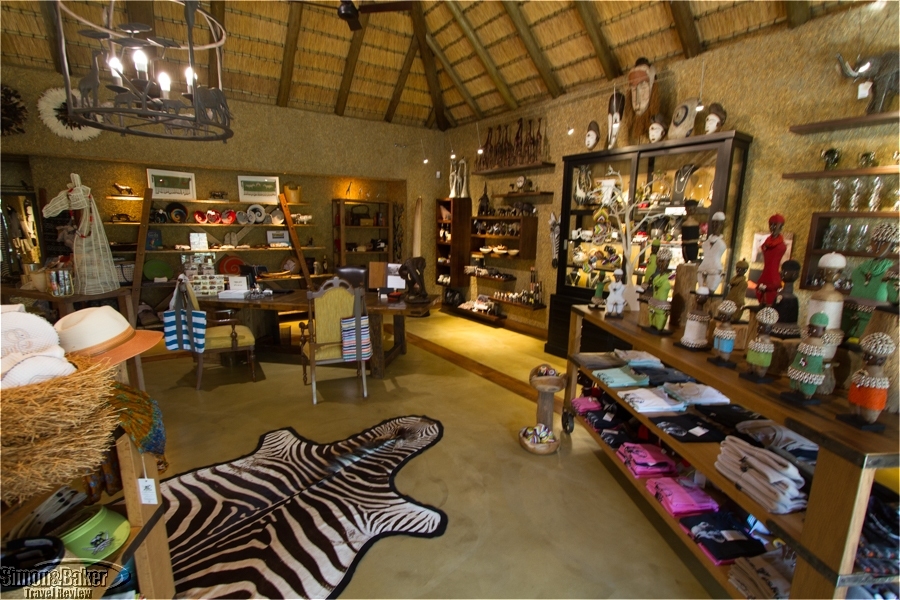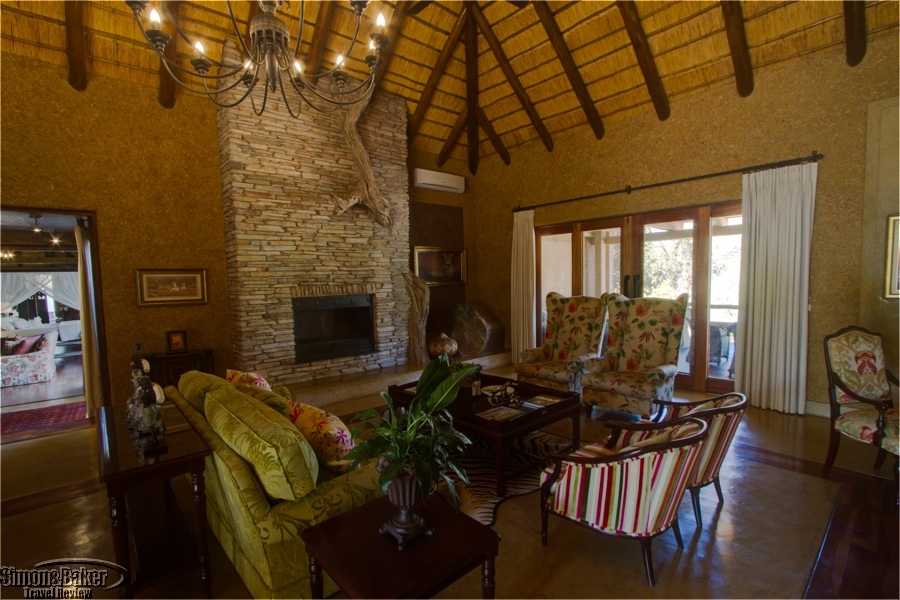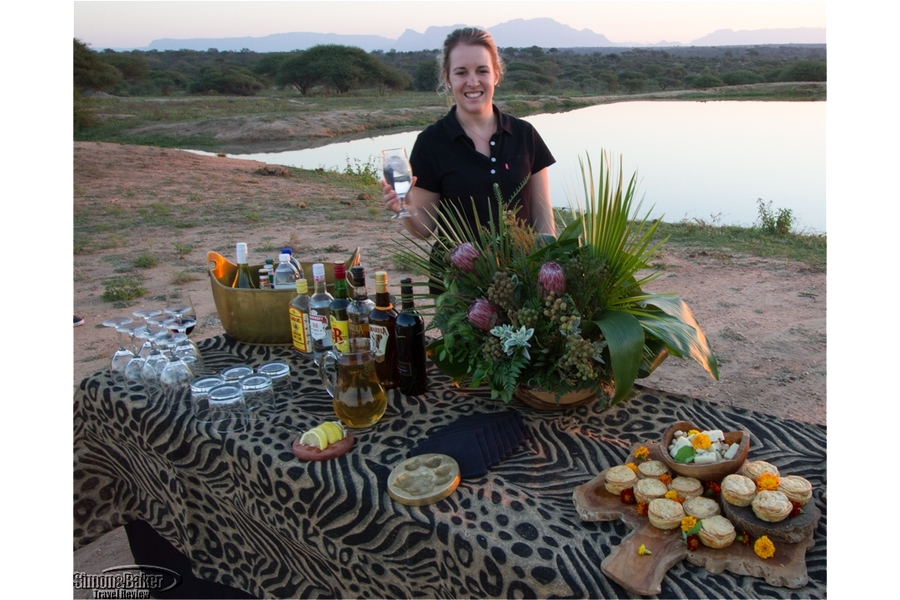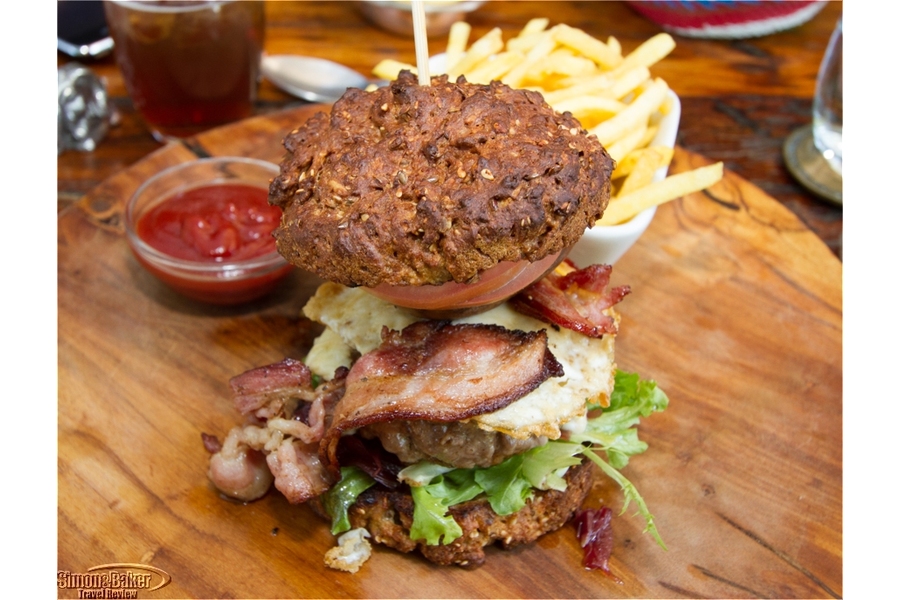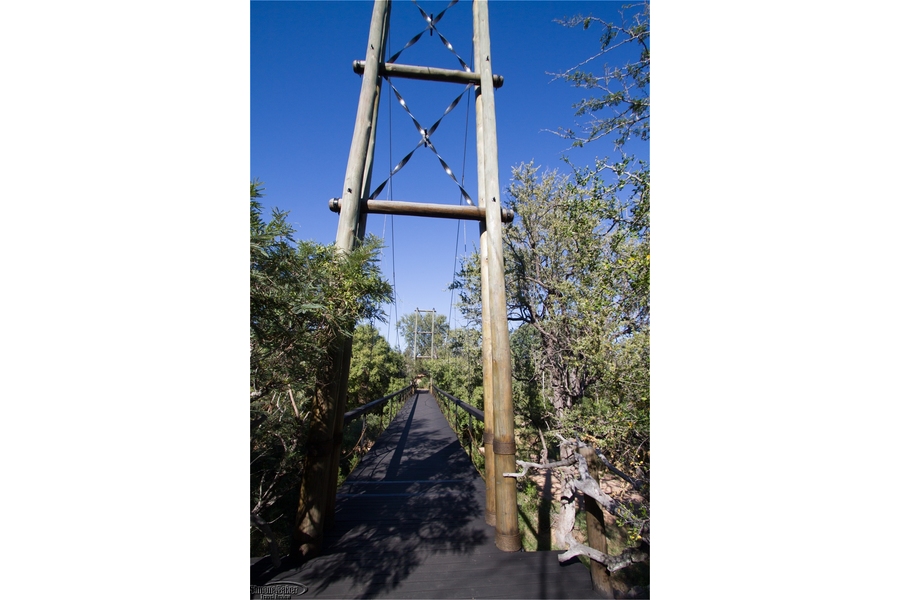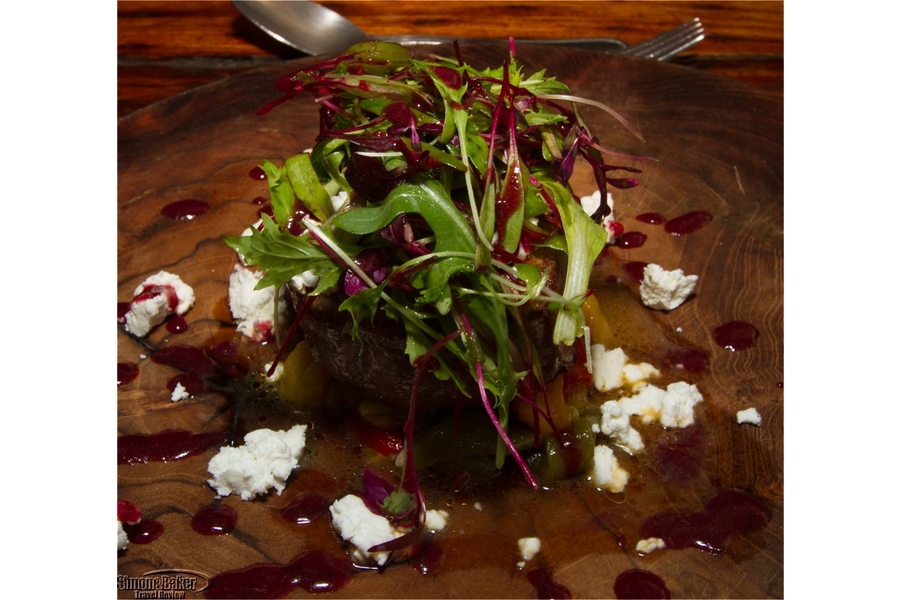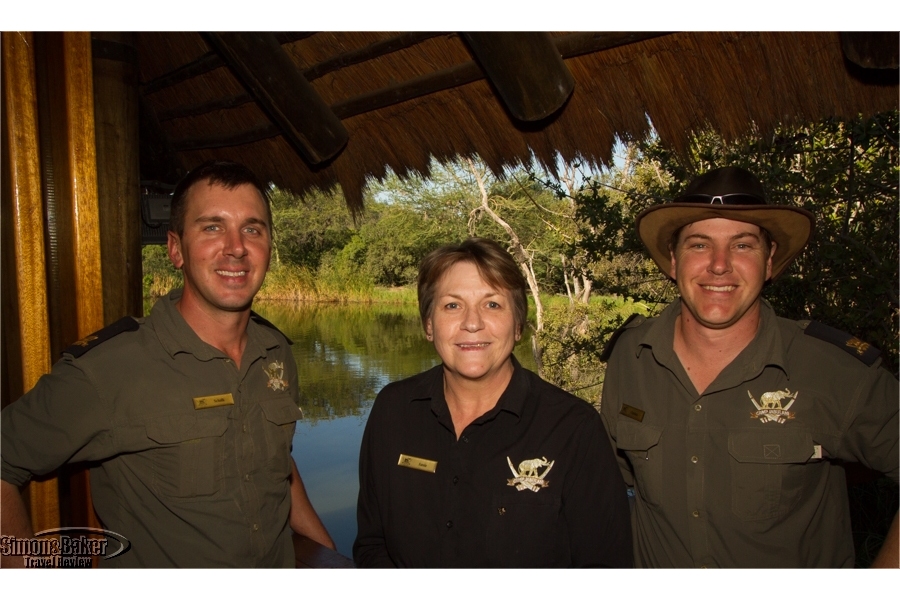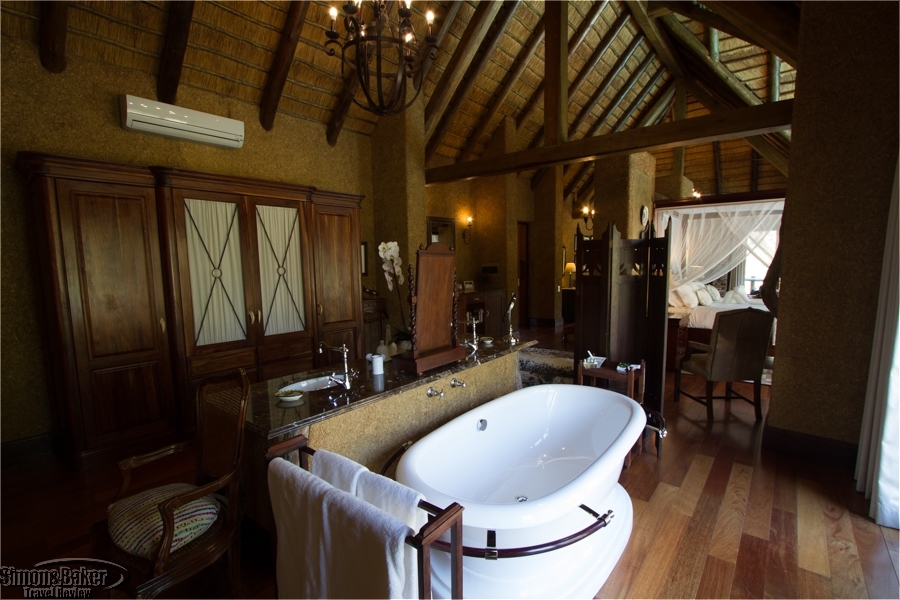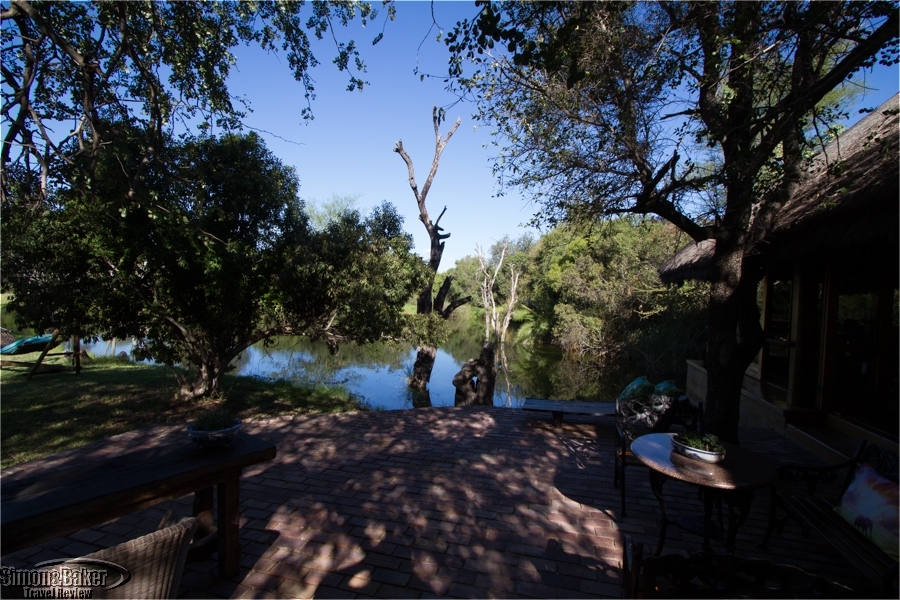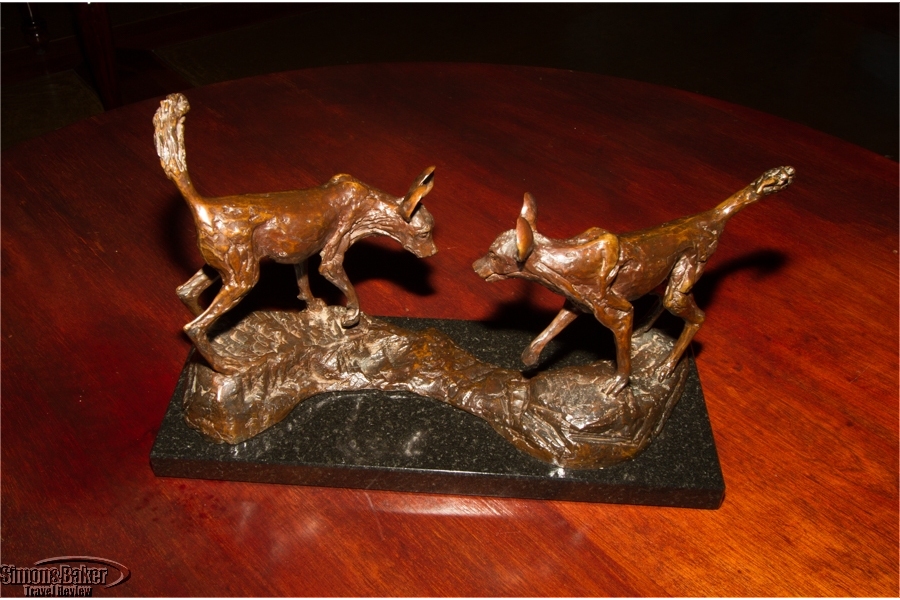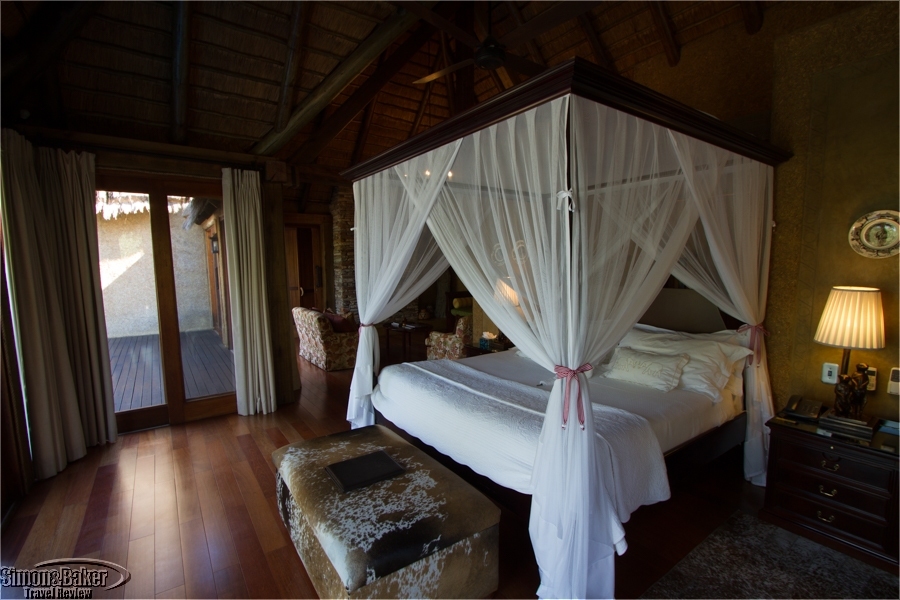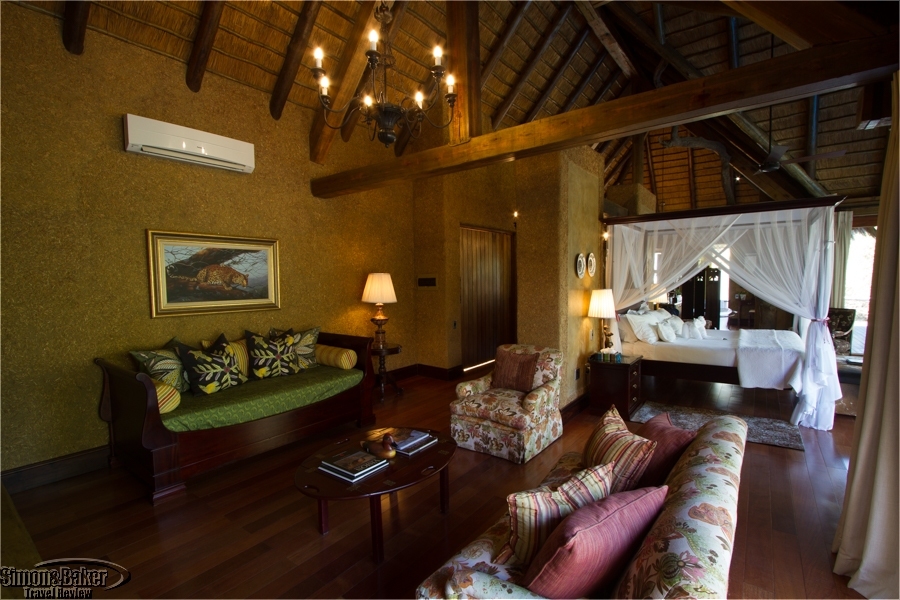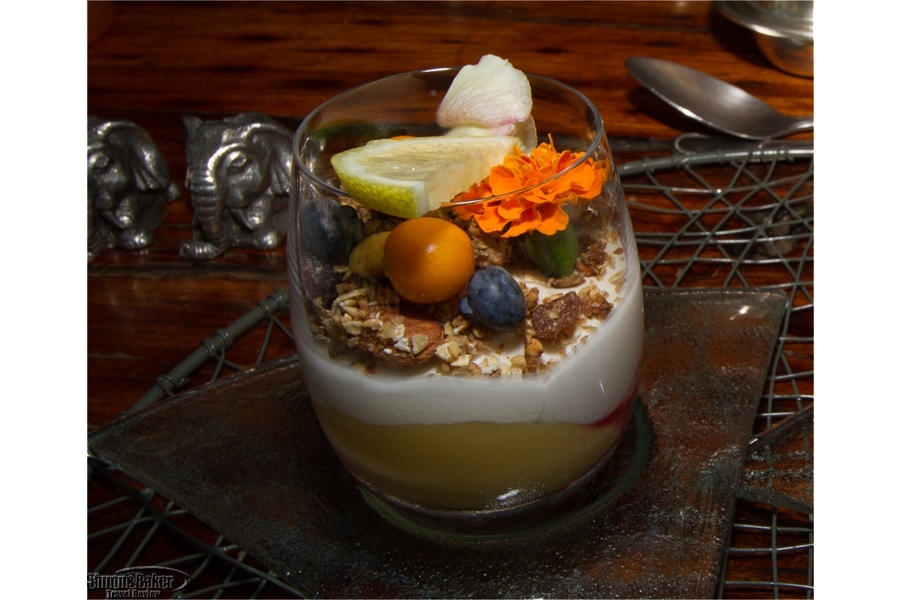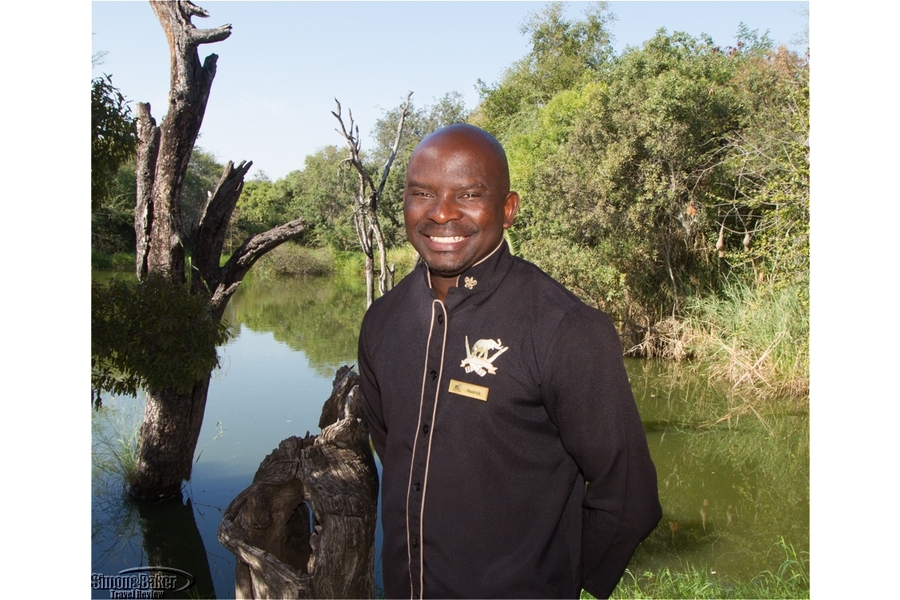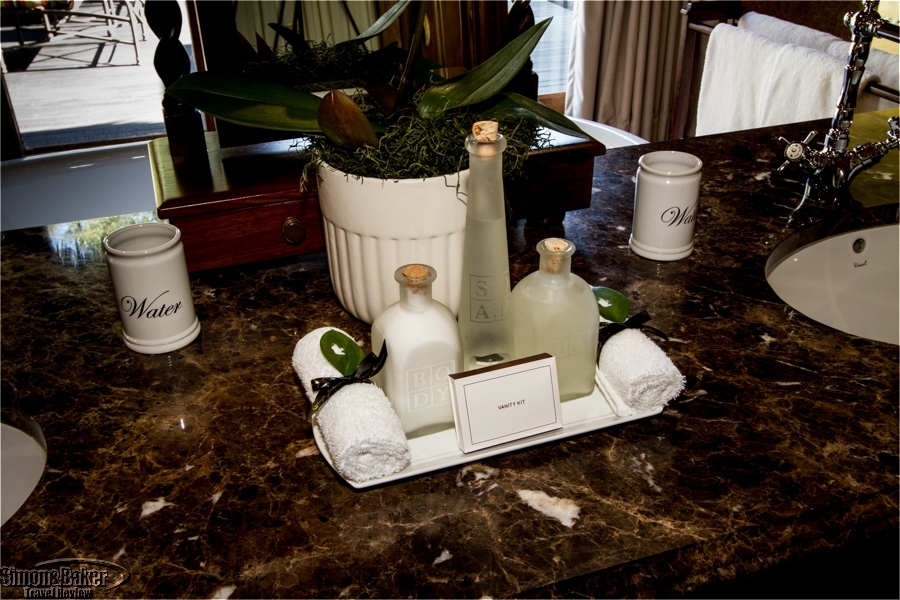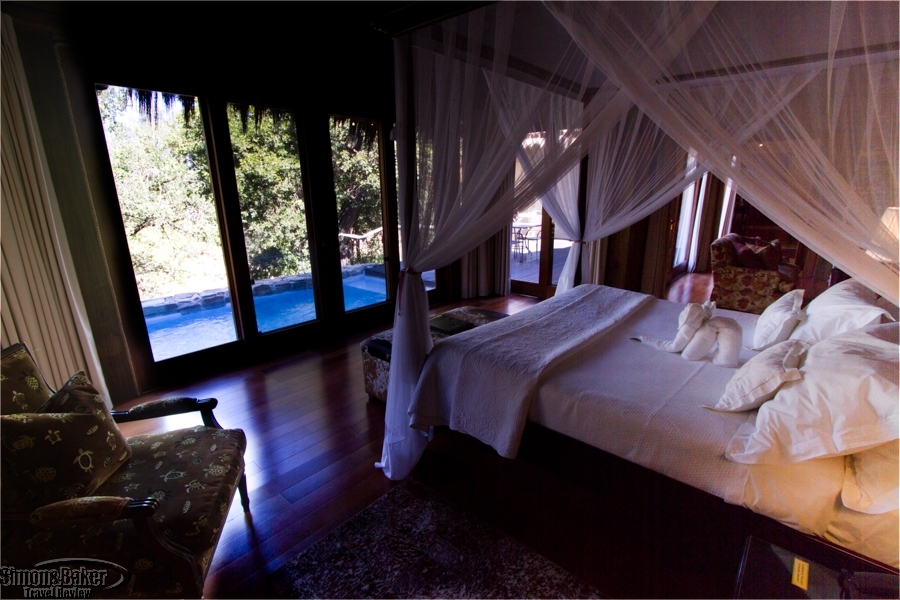 We would easily return to Camp Jabulani and recommend it to friends for its uncommon elephant encounters, outstanding game viewing, luxurious and serene accommodations and gourmet meals.
Overall Impression
On our most recent trip to South Africa we particularly enjoyed our stay at Camp Jabulani, named for Jabulani (from the Zulu word for rejoice), a young elephant. We loved greeting and feeding the docile, if strong willed, Jabulani, who grew up among humans after his pachyderm family abandoned him when he became stuck in the mud. The pleasure of being close enough to touch him and Sebakwe, another one of the elephants of the house herd, who were accustomed to humans and lived separate from wild elephants within the reserve, was thrilling and difficult to describe. Both elephants were relaxed and patient during the brief interaction. It helped that a handler distracted them with treats. Although it lasted only a few minutes it was one of the highlights of our stay at the pretty property and of our month long safari voyage.
The family owned and managed Five Star Big Five safari lodge within the private Kapama Game Reserve near Kruger National Park was established to help support Jabulani and later 14 other elephants. We liked the lodge's intimate and elegant ambience, creature comforts, original art, water feature, attentive dining room service and gourmet dining. We appreciated that for every meal Dylan Frost, the executive chef, came out to the dining room to take our order personally and answer any questions we might have; and that he paid special attention to dietary preferences and restrictions. We were delighted with our expansive 424 square meter comfortable three bedroom, three bathroom Zindoga Villa with living room, dining room, covered terrace, three fireplaces, kitchenette, two plunge pools and plenty of amenities.
We looked forward to private game drives with Dean Wilkinson, our erudite ranger. His descriptions and explanations deepened our understanding of wildlife at the reserve. We especially liked his emphasis on high quality sightings that took into account animal behavior and environmental conditions, and that he angled the vehicle for optimal viewing and photography. Whether it was watching the property's rescued elephants, enjoying homemade and locally sourced snacks while waiting for a striking sunset or discussing ancient artifacts he found within the reserve we always returned from our time with him feeling enriched. We would easily return to Camp Jabulani and recommend it to friends for its uncommon elephant encounters, outstanding game viewing, luxurious and serene accommodations and gourmet meals.
Children
Although there were no children during our stay, the property welcomed kids of all ages at Zindoga Villa. Children older than 12 were allowed in the double occupancy Chalets and the main lodge. Children six and older could participate in elephant interactions. Younger children could join their parents while viewing the elephants swim as well as on game drives. The property also offered Team Tusker, a supervised interactive activity for children under 12. Children above the age of 16 were allowed on bush walks.
Class of Accommodation Five Star Luxury Safari Lodge
Connectivity There was complimentary WiFi property wide although the staff recommended we go to the main area for optimum speed. We were able to connect sometimes in our suite. The property was connected through a wireless network with 4 megabyte bandwidth. Download speeds were approximately 1,000 bits per second and upload speeds were around 300 bits per second, depending on the amount of traffic.
General Manager Christo Rachmann and Wilma Rachmann
Handicapped Access Yes, the main lodge was wheelchair friendly and staff were available to assist guests with disabiities, according to a spokesperson.
Length of Stay Two nights
Location Within the private Kapama Game Reserve in South Africa near Kruger National Park. The property was 22 kilometers from Hoedspruit, the nearest city.
Managed Camp Jabulani Pty. Ltd.
Number of Employees 84 including the elephant section
Owned Adine Roode, managing director, and Lente Roode, director
Size Camp Jabulani, situated within the Kapama Game Reserve, a 16,000 hectare safari reserve with four other safari lodges, was 41,400 square meters large. It housed six double occupancy Chalets and Zindoga Villa, a three bedroom, three bathroom suite with capacity for up to eight guests.
Year Opened and Date of Most Recent Renovation The property first opened to the public in 2004. In 2012, the Villa was renovated. The most recent renovation was the Chalet roofs in 2016.
Lobby and Common Areas
The property décor was Colonial with textures of organic elements for a "harmonious and pleasing balance" between designer and authentic. The common areas, with the exception of the gift shop, were open air to "allow for a communion with the African bush without forsaking optimum comfort." Decorator touches included distinctive grass-pressed mud walls, stone or wood floors, thatched roofs, sturdy wood furniture, oil paintings, metal sculptures, crystal glasses and silver service.
There were Ardmore Ceramics and art by Stephen Sutherland. One notable original art piece, we found out after our departure, was Shawu by Danie de Jager, a South African artist. Shawu was the largest of the famous Magnificent Seven, large bull elephants renowned for their massive tusks. Shawu held the record for the elephant with the largest recorded tusks in South Africa.
Bathroom
The décor of the two large bedrooms, Klaserie and Limpopo, was nearly identical. Sliding glass doors opened onto the outdoor deck and plunge pool. The smaller bedroom had a slightly different layout than the bigger one. The bathrooms were integrated into the bedrooms without walls to mark the beginning of the bathroom, which in the large bedrooms was divided into three main areas. In the central section there was a marble counter, twin sinks, and an oval bathtub with wood handles. In the corner there was a separate room with toilet and bidet. And there was a separate doorless shower with glass walls, partially frosted, and a decorative rock floor feature.
Room We stayed in 424 square meter Zindoga Villa, Camp Jabulani's luxurious, spacious and comfortable three bedroom and three bathroom suite. It had a large foyer, two large bedrooms, a small bedroom, adjacent living and dining rooms, kitchenette, two plunge pools and spacious outdoor decks. The kitchenette had Samsung microwave, Siemens oven, two burner Miele stove, Defy refrigerator and sink.
I stayed in Limpopo and my travel partner stayed in Klaserie, the two largest of the three bedrooms. The third bedroom had twin beds and was closest to Klaserie. There was separate access for Limpopo from the main path.
In addition to the air conditioned space, the Villa had 225 square meters of decking, some under roof, and the two plunge pools with access via the large bedrooms. There was original artwork, including framed photography, oil paintings and sculptures. There was a gas fireplace in each room and one in the living room. The suite had thatched roofs and high ceilings, plastic flowers, fine fabrics, comfortable well cushioned furniture and a mix of wood and polished concrete floors.
At night the staff spread the mosquito netting that hung from the ceiling around the fourposter beds, removed the light white bedspread and replaced it with a synthetic duvet. There was a complimentary fruit platter with fresh and dried fruit. Each bed had four synthetic pillows. Blackout curtains covered the sliding glass doors and screen doors that provided access to the decks and plunge pools.
Food
Meals were plated and guests dined at their own table. Dylan Frost, executive chef, came out to the dining room to take our order for every meal and was attentive to dietary allergies and preferences. His dishes were artfully presented and gourmet oriented with a comfort food touch. For example, he prepared special gluten free buns for the hamburger at lunch, and gluten free sliced bread with meals. Breakfast, served on our return from the morning activity, consisted of a small glass of yogurt with fruit and granola, a small platter of fruit (passion fruit, blueberries, guava, orange slices) and a made to order egg dish. For lovers of hot cereal there was a dish of oats with white chocolate. For lunch one day we had Ginger carrot cold soup (spicy and nice) and big South African sausage style hamburgers with fried egg, bacon, cheese, fries. Dessert was an appetizing dish of poached pears with edible flowers and fresh fruit.
"Our dishes at Camp Jabulani is pretty simple we aim to please and impress guests with dishes that you would never really try before," said Frost via email. "We do a lot of experimenting and I would say that 95 percent of the time the dish is successful. We will never give a guest the same dish during their stay at Camp Jabulani. We are fortunate enough to have varieties of ingredients at our disposal and we like to use every item that is available to us."
Frost began his career at the Plettenberg Bay Hotel, a sister Relais and Chateaux property in South Africa. Over time he was promoted up the ranks and moved to the Cellars Hohenort Hotel (sister hotel of the Plettenberg Bay Hotel) in Constantia near Cape Town and back to the Plettenberg Bay Hotel. He started working at Camp Jabulani January 2014 and by November 2016 was promoted to executive chef. Alex Van As, assistant head chef, and Zandrie Boucher, chef, were part of the kitchen staff.
Facilities
Curio shop and art gallery, wine cellar, sauna, spa therapy lapa (open air treatment space), and open air workout area.
Pool Zindoga Villa's two rectangular plunge pools, each 15 square meters and 1.3 meters deep, were accessible via its large bedrooms. There were two cushioned metal lounge chairs by my plunge pool and four Lounge chairs by my travel partner's plunge pool. There was also a metal table with matching armchairs. Although with nighttime fall temperatures dropping into the low 40s Fahrenheit the water was too chilly for my taste the pool deck was one of my favorite places to spend time in the suite.
Shop The air conditioned Art Gallery and Curio Shop in the main area sold branded clothing (limited size and selection), jewelry, accessories, cards and books; and featured South African art such as oil paintings and metal sculptures, the work of Jean Abrie, Johan Koch, Gert van der Merwe, Stephen Sutherland and ceramic company Ardmore. There were also products from the Out of Alex Embroidery Project and the African Children's Community Education and Feeding Scheme (ACFS) community initiatives. Items ranged from post cards for 25 rand to art pieces for 4,6000 rand.
Fitness Center and Spa There was a 21 square meter open air treatment space with two treatment tables. I appreciated having a massage in the privacy and comfort of my suite. However, I was cold (the blanket she brought was thin and there was no heating pad). The was a 53 square meter workout area equipped with the following: Johnson multipurpose machine, static bicycle and rowing machine, Trojan treadmill, free weight dumbbells and Detecto scale. There was also a new looking six square meter sauna with a glass wall.
Amenities
In addition to accommodations the following were included for guests staying at Zindoga Villa: daily activities (including The Elephant Experience), game drives in open safari vehicles with a canvas top; guided bush walks accompanied by an experienced game ranger; all meals and snacks, local and premium beverages, daily laundry service, "behind the scenes" exclusive visit to the Hoedspruit Endangered Species Centre (six hour requirement for drive and visit), road transfers between Camp Jabulani and Eastgate Airport, wireless internet connectivity, private game drive vehicle and ranger, and chef and butler (we did not have a dedicated chef and butler and all our meals were served in the main lodge), children's program, sunscreen, insect repellent, Nespresso Coffee machine and capsules, bathrobes, slippers, electronic safe, selection of teas (in-room tea bags), bottled water, and toiletries. The Villa bar had full size bottles of alcoholic beverages. A mini refrigerator in each room was stocked with beer, bubbly, sparkling and still house brand water, individual size bottles of Amarula liqueur, two individual size cartons of orange juice, and one 42 gram serving can of Pringles potato chips.
There was also a cute cloth sewing kit hanging in the closet, cloth laundry bag, individual size Occitane toiletries (shampoo, conditioner, body gel, body lotion), shower caps, extra thick towels, house perfumed body lotion, soap and shampoo in glass bottles, shower caps, and vanity kit. At turn down the staff left a one-page bush short story (How Leopard Got His Spots) and bottled water. The night before our departure they also left fudge, and a printout with the weather for the following day.
Game Viewing
Our ranger, Dean Wilkinson, had 13 years of guiding experience and the following qualifications: Field Guides of South Africa (FGASA) Level 2 Field Guide, FGASA Back up Trails Guide, Advanced Rifle Handling, Snake Handling qualification, Photographic certificate, Fynbos specialist qualification and First Aid Level 2.
We saw the following animals: buffalo, bush baby, elephants, giraffe, hippopotamus, impala, kudu, lion, nyala, rhinoceros, scrub hare, warthog, waterbuck, wildebeest, agama.
We saw or heard the following birds: African hoopoe, brown-hooded kingfisher, crested barbet, go-away-bird, green woodhoopoe, helmeted guineafowl, lilac-breasted roller, red billed hornbill, red-crested korhaan, southern yellow-billed hornbill, white crested helmet shrike.
Activities As guests of Zindoga Villa we had a private vehicle and ranger so we could choose the activities and times that best suited us subject to the demands of the bush and the availability of activities. We went on three full game drives and a partial drive (due to the elephant interaction and sunset cocktails the first day that drive was short). The afternoon of our arrival the staff had organized activities, including an elephant interaction, for us. We spent a few minutes with two of the rescued elephants and their handler before driving out to a nearby dam to watch the sunset with sundowner snacks and drinks. Game drives on a Toyota LandCruiser 4.2 Diesel with a canvas top began at 5:30 a.m or 6 a.m. following a wake up call 30 minutes earlier and lasted about three hours. At 12:30 p.m. there was an opportunity to watch the rescue elephant herd bathing. It was up to the elephants whether they went in the water or not. The day we went to observe them they did not to go bathing. In the late afternoon, around 3:30 p.m., there was a second game viewing window. Other options included tracking the rescue elephant herd on foot and visiting the Hoedspruit Endangered Species Centre. Guides communicated via radio, sharing information and coordinating viewings.
Other
As with all the safari properties we visited in South Africa, a required part of checking in to the property was signing an exhaustive indemnity release. The property was a member of Relais and Chateaux. After dark a staff person escorted us to our suite.
On the responsible tourism side, Camp Jabulani participated in a recycling program; urged guests to use water sparingly (for example towels were only replaced upon request in order to save water on laundry); and purchased local produce to support the surrounding community. The property had received a TripAdvisor Certificate of Excellence every year between 2013 and 2016. Camp Jabulani was best known for its herd of trained African elephants and the Hoedspruit Endangered Species Centre. Camp Jabulani was constructed for the sole purpose of providing a means of income to protect and care for Jabulani (the elephant we met the day of our arrival), a herd of elephants rescued from Zimbabwe and others born at the lodge or who later joined them. According to a spokesperson, monthly expenses for the herd ranged between 30,000 rand and 40,000 rand per elephant.
Cleanliness
Very good
Date of Last Visit May 2017
Reviewers
Article by Elena del Valle
Photos by Gary Cox
Service Our suite was serviced twice daily. Shadrick, who looked after us and all guests in the dining room in the morning and at lunch, was friendly and service oriented. Other staff we met, Schalk Candide and Ansie Grobler, were likewise friendly.
Would You Stay Again? Yes
Contact Information
Address:

Camp Jabulani
Kapama Private Game Reserve
between Klaserie and Hoedspruit
1380 Limpopo, South Africa

Phone:
Website:
Email: