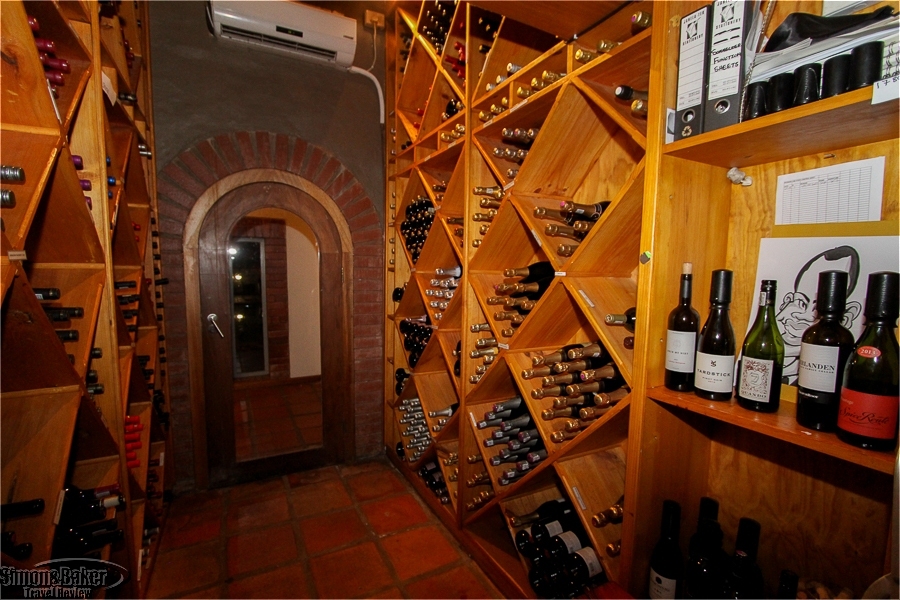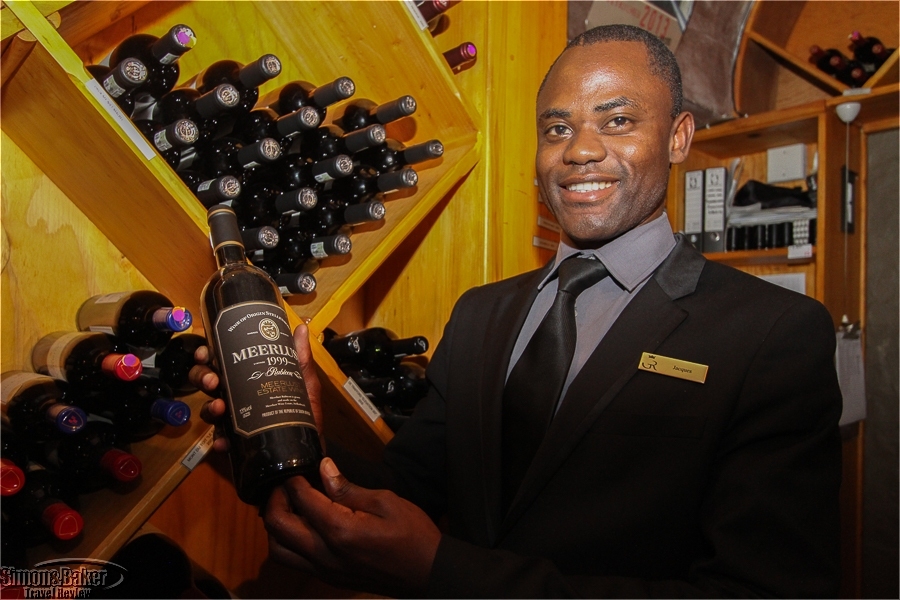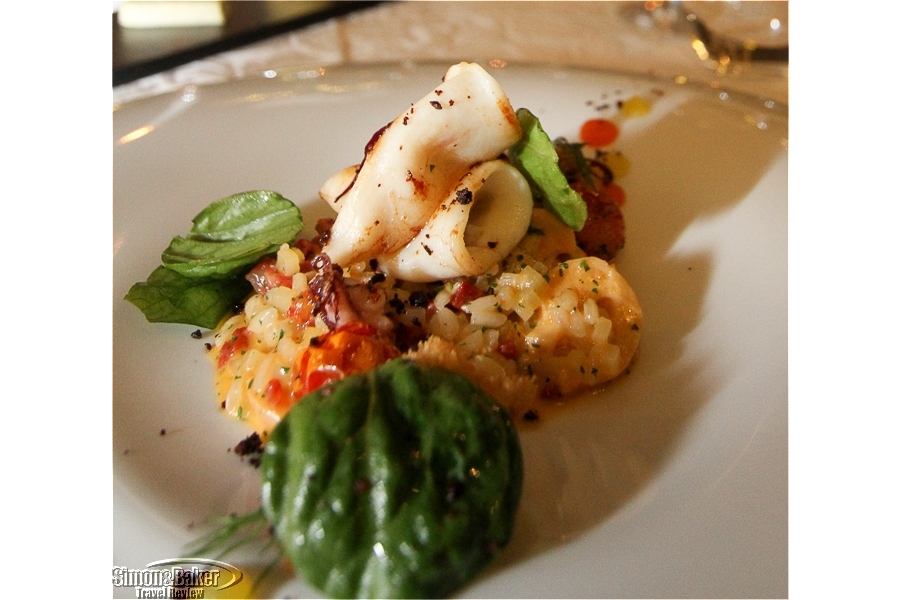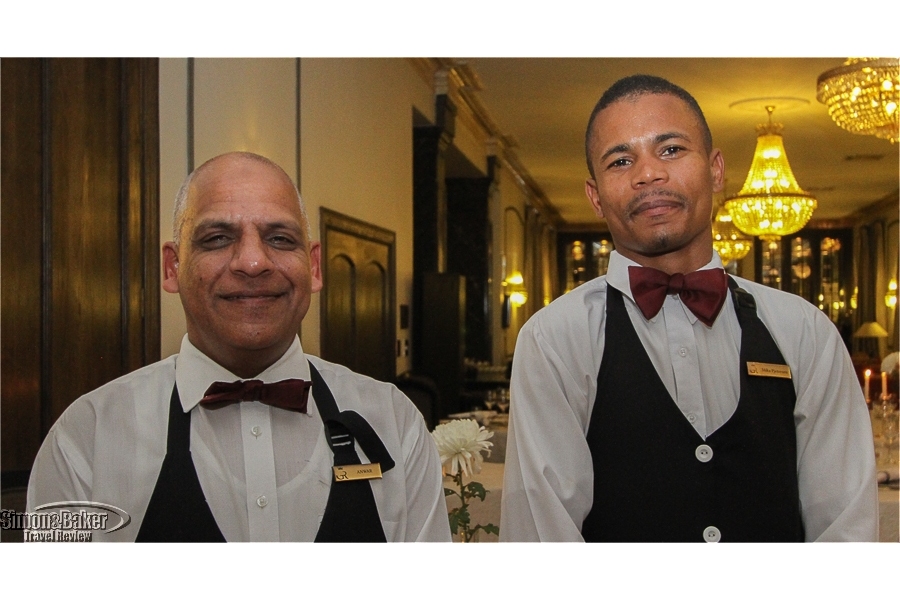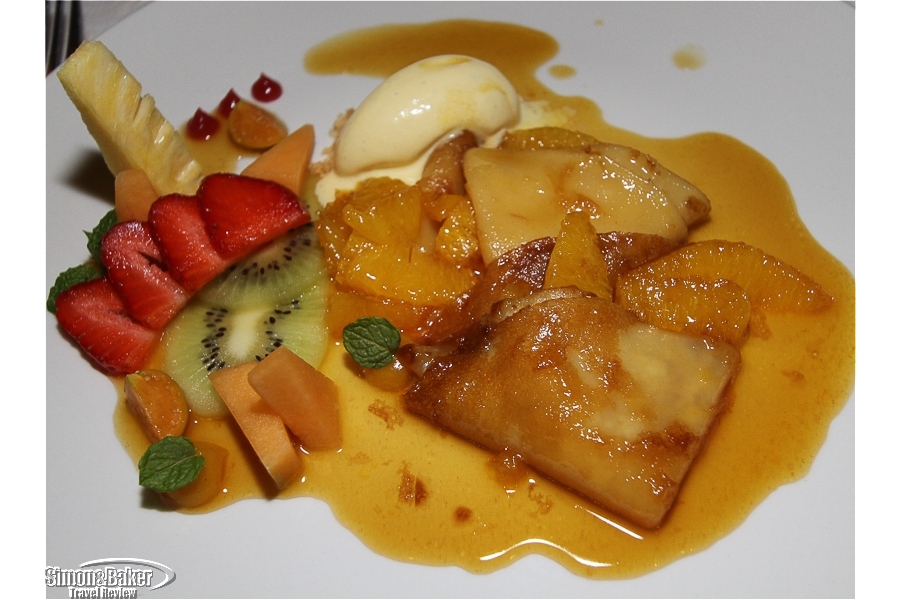 I especially liked that 95 percent of the food served was from fresh and local ingredients, and that most of the produce were organic or bio, including eggs and certain meats and fish.
Overall Impression
While I was a guest at the Grande Roche Hotel in Paarl, South Africa I had an opportunity to dine at Bosman's, the hotel restaurant, named after Hermanus Bosman. In 1717, at the age of 24 he traveled to the Cape on behalf of the Dutch East India Company. While there he became the first owner of the farm where the restaurant is now located in the heart of South Africa's famed wine region. My dinners (and breakfast) there were an unexpected pleasure.
Dinner at Bosman's Restaurant was as understated as it was well presented and rewarding. I especially liked that 95 percent of the food served was from fresh and local ingredients (some items like prawns, calamari and scallops were imported as they were unavailable in South Africa); and that most of the produce were organic or bio, including eggs and certain meats and fish, based on South African organic organization standards, which meant they should be free from hormones and antibiotics and grass fed.
I appreciated its friendly and guest centered service, pretty dining room with views of the city's twinkling lights, and delicious food paired with local wines. So satisfying was my first dinner that it drew me back for a second one. It proved to be equally good. Should the opportunity arise I look forward to a return visit to Paarl and while there to Bosman's Restaurant.
About the Executive Chef
Roland Stefan Gorgosilich, an Austrian national, qualified as a chef in Austria in 1997. After completing his practical training at the See Restaurant Karner in Austria he started his career as a trainee chef at the Helga Dolezal Beauty and Vital Residence.
Following his military training in Austria, he returned to the kitchen and worked as chef tournant at Wald-und Schloss Hotel Friedrichsruhe by Lothar Eiermann, the Ritz Carlton Restaurant Aqua in Wolsburg, and Villa Hammerschmiede. He was later sous chef at Hotel Schloss Fuschl near his native Salzburg. In 2006, he began working at Bosman's Restaurant as sous chef, and in July 2009 he was promoted to executive head chef.
Chef de Cuisine Christoph Terschan
Executive Chef Roland Gorgosilich
Handicapped Access Yes, there was wheelchair access via the hotel Manor House.
Head Sommelier Jacques Mbuyilukasa
Location Within the Grande Roche Hotel, two kilometers from central Paarl, South Africa.
Opened-Renovated The restaurant opened in January, 1992. New teal and grey dining room chairs were due to arrive in late 2015.
Owned and Managed Grande Roche Estate (property representatives declined to identify the owners)
Restaurant Manager Onwaba Maholwana
Size The 86 square meter restaurant plus Small Bosman's and the Private Dining Room could accommodate up to 70 guests between the interior and terrace. The restaurant employed 31 permanent and three seasonal staff.
Type of Restaurant The cuisine was continental with South African influences.
Decor-Ambiance The style was described by a representative as one of "Classical Elegant Ambiance." It had wood floors with tile accents, and high ceilings brightened by three chandeliers. The room was also lit by individual candles at each tablecloth covered table, which also had a vase with a single white flower. I heard soft recorded big band music playing in the background.
Cellars Wine and Alcoholic Beverage Selection
In 2015, the restaurant's 68 page wine list, with some wines as old as 30 years, received the Diners Club Diamond Award for the eleventh time. The restaurant was a member of the Paarl Wine Route. The majority of the 350 wines listed were from Paarl farms and many of its special and oldest wines were sourced from the annual Nederburg Auction.
The beverage menu featured a selection of beers, including craft beers brewed in Paarl, entry level and premium brandies, spirits, cognacs and whiskey. There were also locally distilled grappa and liqueurs, ranging from fynbos to raspberry. There was a digestive trolley with eaux de vie and schnapps.
Special Menus Bosman's Dinner Menu offered a selection of three (485 rand), four (585 rand) and five (645 rand) course options in low season. In high season, the signature six course tasting menu was available for 765 rand.
Meal
The first four course dinner was: Duo of Chalmar Beef Fillet, Marinated Romanesco with poached quail egg and herb mayonnaise; Line Caught Hake Medallion, Spinach Creme with butter potatoes and thyme jus; Whole Roasted Veal Tafelspitz with braised barigoule root vegetable and charcuterie jus; and Valrhona Chocolate Souffle with caramel-vanilla ice cream, spice orange salad and cashew nuts.
The second time I dined at Bosman's I had another four course menu. It began with a carpaccio and fried ball of ostrich amouse bouche with a touch of spice. There was also Sweet and Sour Marinated Spring Vegetables with herb crème, poached quail egg and homemade cottage cheese; Pan Fried Patagonica Squid with Pulpo-Chorizo Risotto and olive dust, which offered a harmony of flavors that were delicate without being boring, and the chorizo was not over strong in contrast to the squid either; Sous Vide Cooked Springbok Loin with parsnip-chestnut puree, walnut brioche, roasted romanesco hearts and satisfying chocolate jus; and Crepe Suzette Prepared at Your Table. The crepes, prepared by Anwar with great care, were a combination of caramel, crunch and ice cream, a nice ending to the meal.
The dinner wines, selected by Jacques Mbuyilukasa, were: Silverthon the Genie nonvintage, Springfield Wild Yeast Chardonnay 2013, Quando Chenin Blanc Viognier Blend 2014, Simonsig Unwooded Pinotage 2007, and Joostenberg Noble Late Harvest.
For both meals there were four types of bread to choose from: pretzel (a favorite), rye, seed-loaf and sliced baguette. A server brought a basket table side for us to select. There were two butters on offer: unsalted and garlic and herb butter. There was a sorbet palate cleanser between courses, and after dessert there was a tray of sweet bites.
Other
The restaurant received the American Express Platinum Fine Dining Award Aide Memoire 2015. The wine list received Diamond status at the Diners Club International Wine List Awards 2015. The restaurant held annual Bubbles & Braai events as well as private wine tastings. There was a private dining room adjacent to the restaurant with capacity for 16 guests.
Bosman's recycled glass, plastic and paper. The restaurant also served filtered water in glass bottles instead of bottled water to avoid recycling glass and plastic bottles. The restaurant used energy saving light bulbs.
Date of Review
September 2015
Number of Visits Two
Reviewers
Photos and Article by Elena del Valle
Service Staff were attentive and friendly. Anwar and Mika looked after me at dinner. The service began with scented warm towels.
Would You Dine There Again? Yes
Contact Information
Address:

Bosman's Restaurant
Grande Roche Hotel
Plantasie Street, Paarl
Western Cape, South Africa

Phone:
Website:
Email: