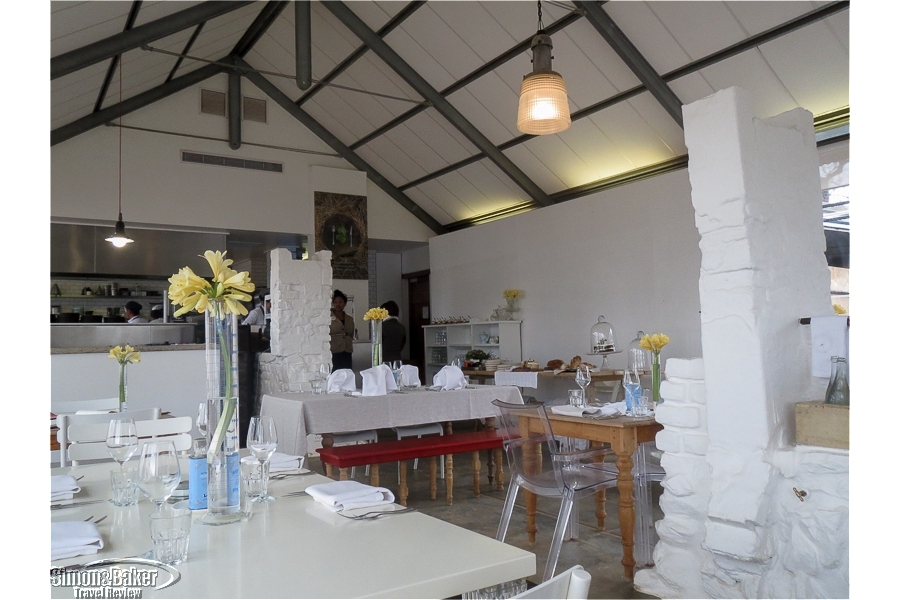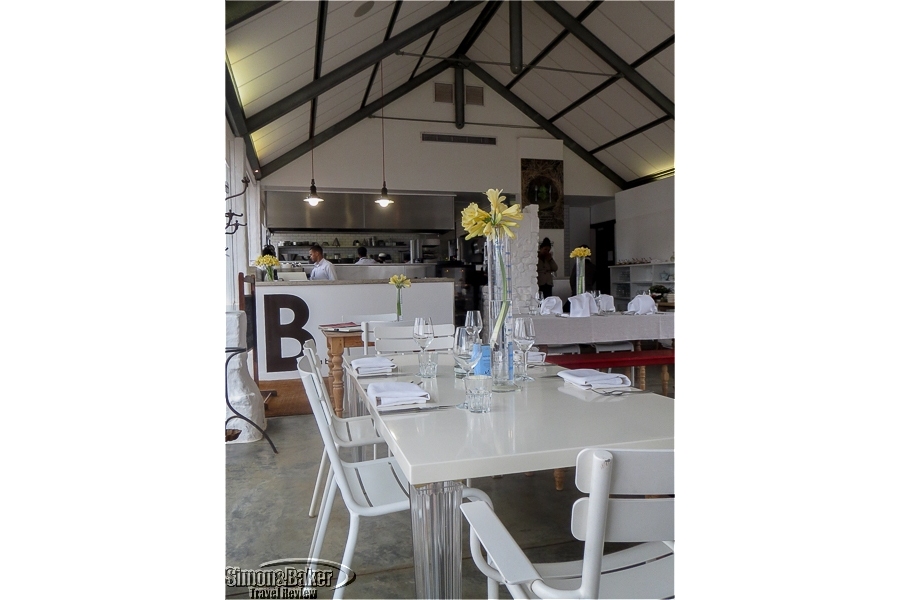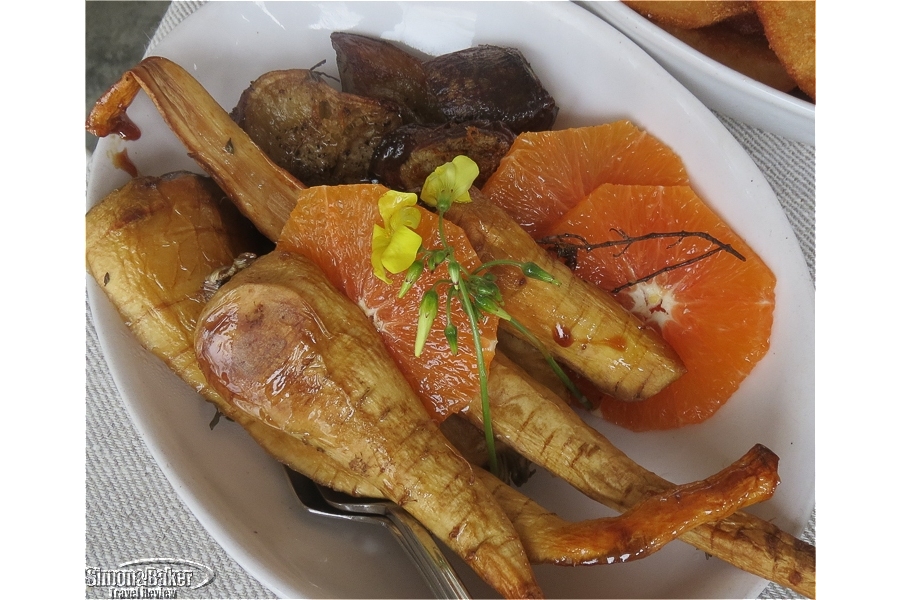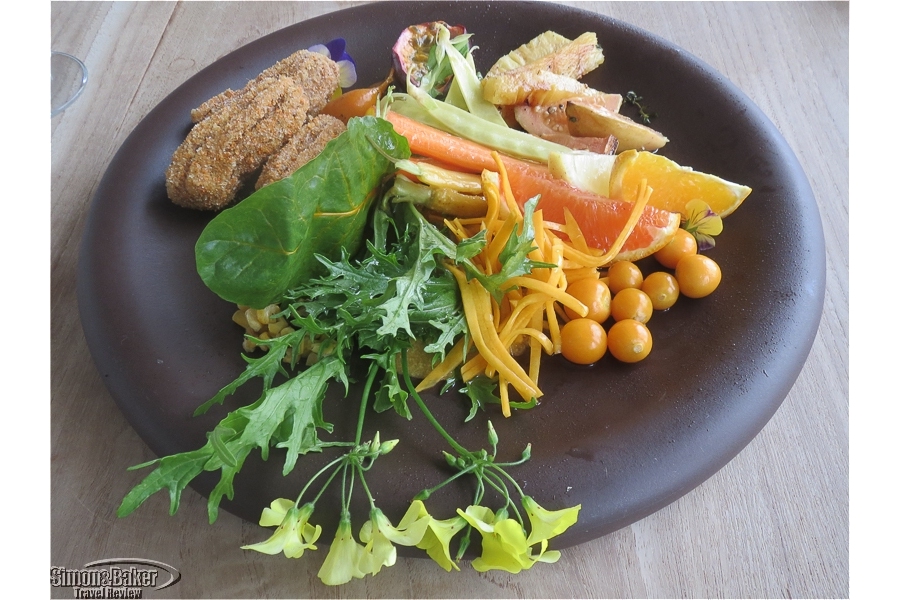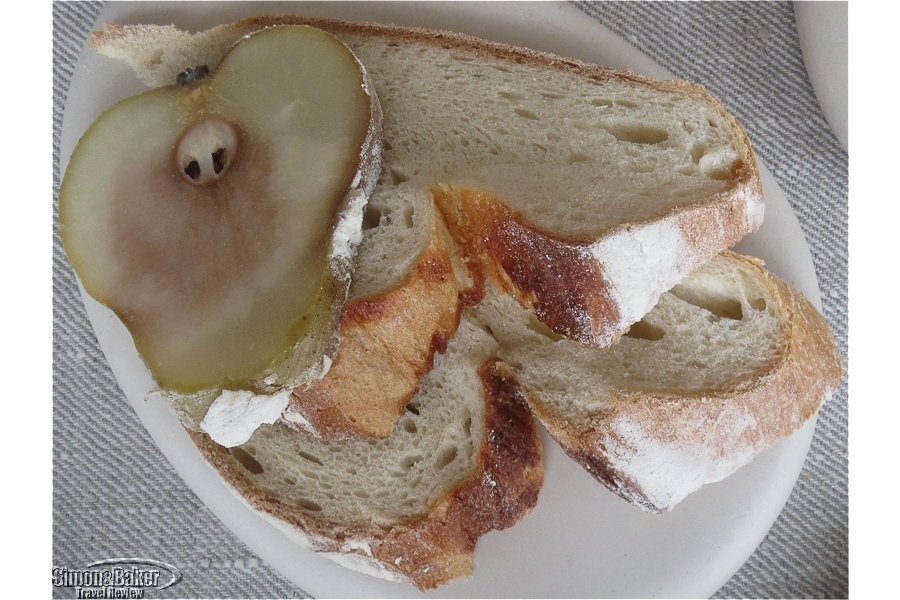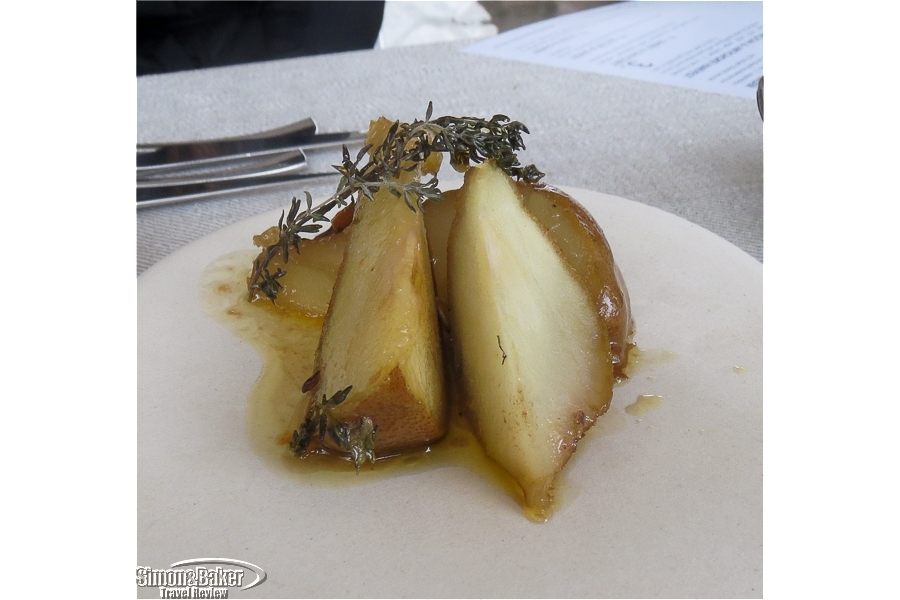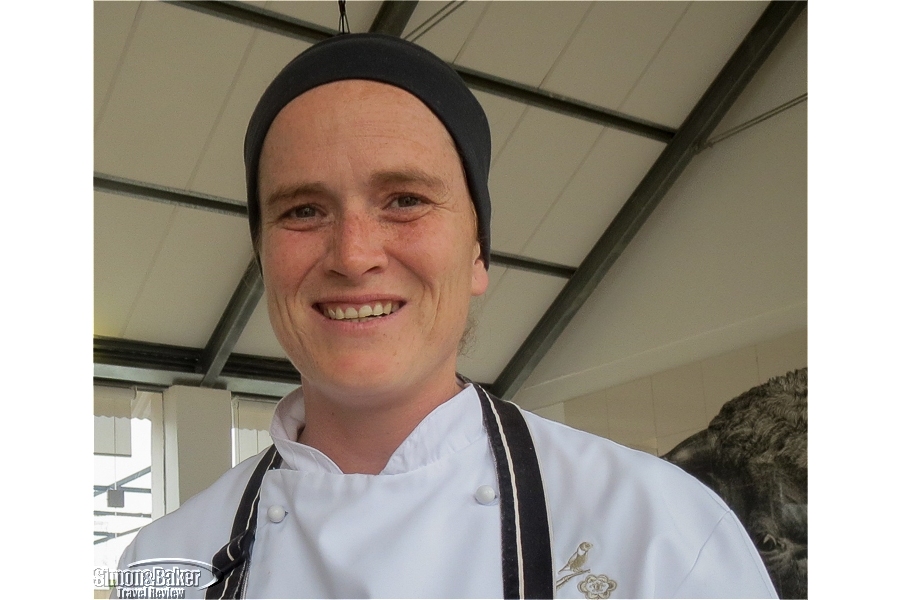 I especially liked the restaurant's emphasis on home grown and local food and wine sources, and pretty presentation that accented colorful fresh ingredients.
Overall Impression
Babel, a farm to table restaurant within a working farm in the Wineland region of South Africa, was an unexpected surprise. I went there following the recommendation of the property manager at La Cle des Montagnes, where I was staying in nearby Franschhoek. The experience was as the promotional materials promised, fresh, local, and "an adventure and a rediscovery of the honest essence of things."
Most of the raw ingredients, fruits, vegetables, herbs and edible flowers, for the restaurant were sourced from the farm's garden. And, the meat, fish and cheese, were purchased from surrounding farms and sellers. The property also produced wine and built its wine list from the environs. In addition and judging by my lunch, the kitchen staff lived up to their goal to maintain the simplicity and integrity of the ingredients, keeping them as whole as possible while seeking out unexpected flavor combinations. They made the delivery of the concept was as sound as the theory.
The interior of the restaurant was sunlit and homey thanks to an abundance of white and glass walls. The dishes I sampled were a feast for the eyes and the portions were generous. I liked the restaurant's emphasis on internal and local food sources and pretty presentation that accented colorful fresh ingredients. Babel will be at the top of my list of places to revisit when next I find myself in Paarl.
About the Executive Chef
Cornelle Minie was a graduate of the Silwood School of Cookery in South Africa. Prior to working at Babel she had worked at Terroir Restaurant in Stellenbosch; Constantia Uitsig in Constantia; De Ouwe Werf in Stellenbosch; Five Flies in Cape Town; and Silwood Kitchens in Rondebosch. She had also worked at Cringletie House Hotel and Osso Restaurant in Peebles, Scotland; The Big Easy in Stellenbosch; Allora Restaurant in Franschhoek; and Cuvée Restaurant in Simonsig Wine Estate. At Bable, she collaborated closely with the restaurant baker, the gardeners and the food director and stylist.
Executive Chef Cornelle Minie
Handicapped Access No
Location The restaurant was 53 kilometers from Cape Town, near Franschhoek, Stellenbosch and Paarl.
Manager Simoné Rossouw
Opened-Renovated The restaurant opened in 2010. The size of Babel was scheduled to double in November 2015.
Owned and Managed Karen Roos
Size The restaurant, situated within a 581 hectare farm, could accommodate between 40 and 70 guests, depending on the weather. There were two seating areas, each six meters by 15 square meters. Staff ranged between 12 and 20.
Type of Restaurant New style cuisine focused on fresh produce from the property garden and the region.
Decor-Ambiance The modern space in a former kraal for cattle and sheep was filled with sunlight. It had glass walls on the sides and an open kitchen. The original thick whitewashed walls and pillars were visible. Management sought to marry old and new in "an ode to its provenance." The décor was meant to combine the textures and colors of a dairy, reminiscent of milk, cream, yogurt and soft cheese, driving for an interplay between shiny and matte surfaces. There were tiles with an oversized bull's head to anchor the concept. Traditional wooden tables stood next to contemporary white lacquer Kartell creations. Guests sat at farm benches, white Luxembourg chairs and transparent Philippe Starck seats. The dinnerware was selected to be equally eclectic.
Cellars Wine and Alcoholic Beverage Selection The Babylonstoren wines were: 2015 Babylonstoren Chenin Blanc, 2015 Babylonstoren Mourvèdre Rosé, 2015 Babylonstoren Viognier, 2013 Babylonstoren Chardonnay, 2014 Babylonstoren Babel Red Blend, 2013 Babylonstoren Shiraz, and 2013 Babylonstoren Nebukadnesar. Staff planned to launch the vineyard's first sparkling wine, Sprankel, in late 2015. In addition to the house wines, the wine list included a selection from neighboring wine estates and the inner Simonsberg wine route.
Meal I tried the Red and Yellow salads. Sharing with my lunch partner made it possible to sample both as the portions were abundant. The Red had trout fish cake, pickled beet roots, strawberry and radicchio, red onion crisps, blood orange, hay-smoked pink oyster mushrooms, ruby peas, and pink Caesar style anchovy dressing; and the Yellow had warm churros from "little finger" carrots, cumin and rooibos (tea), grape seek sprinkle, Cape sorrel, granadilla, orange, pineapple, Cape gooseberry, and honey bush (tea), kumquat and orange dressing. I had the San Foraged entree of leek and chard stuffed quail with asparagus, honey bush red wine sauce with mushroom, and plumwood smoked farm bacon with a glass of the house shiraz. For dessert, I ordered the Bitter and Sweet of Seville marmalade and chocolate fondant with crème anglaise.
Other Babel employed a food director, Maranda Engelbrecht, who was a stylist and food consultant. As part of the Babylonstoren team she worked with the chefs, gardeners, winemakers and farmers. The restaurant offered freshly pressed juices (red, green and yellow), homemade iced tea, ginger beer and lemonade.
Date of Review
September 2015
Number of Visits One
Reviewers
Photos and Article by Elena del Valle
Service Staff were attentive, friendly and helpful.
Would You Dine Eat There Again-Recommend It? Yes
Contact Information
Address:

Babel
Babylonstoren Farm
Klapmuts/Simondium Road
Franschhoek, Western Cape 7670
South Africa

Phone:
Website:
Email: