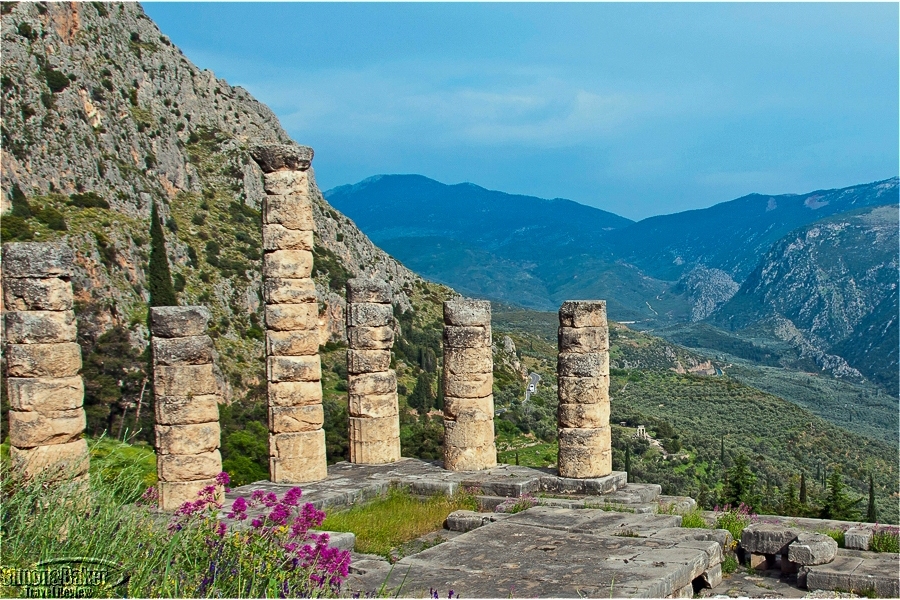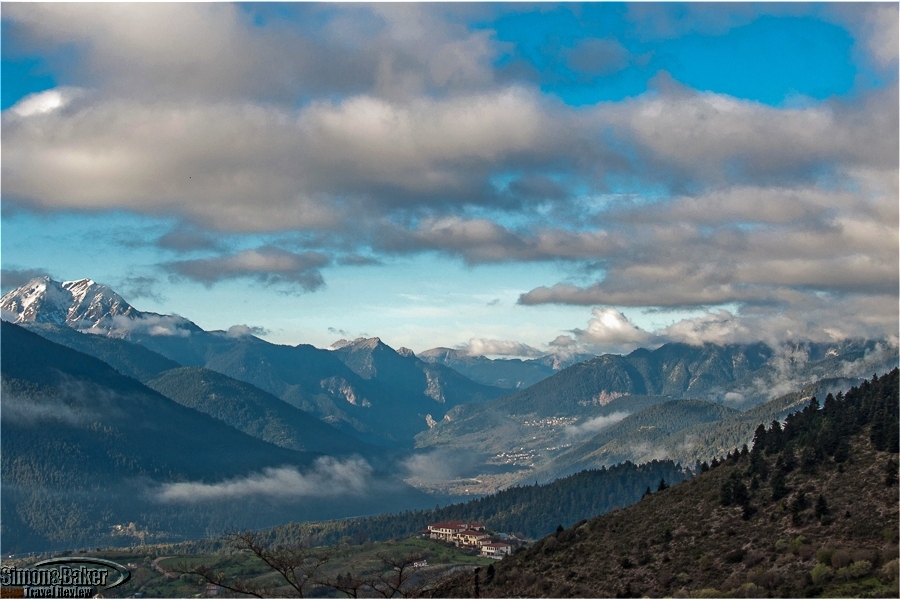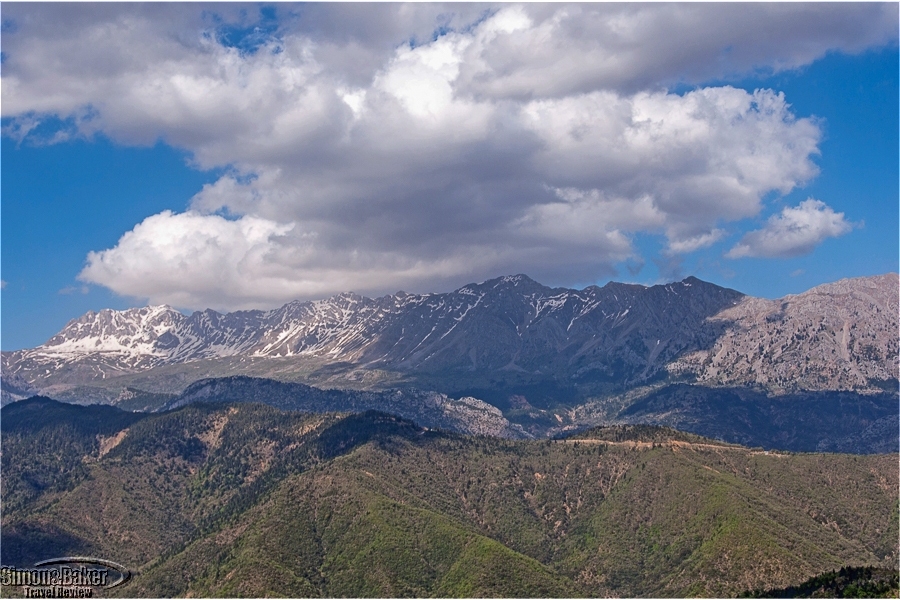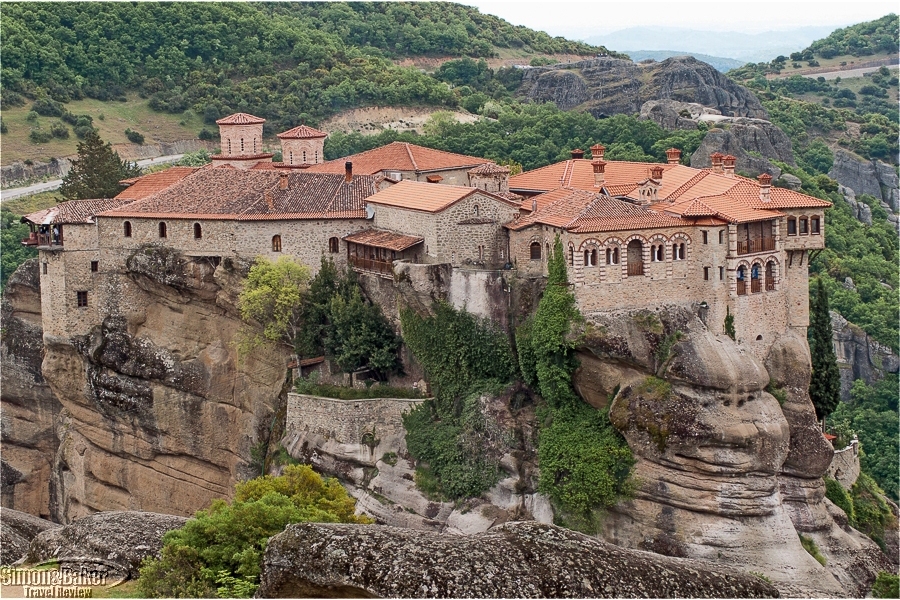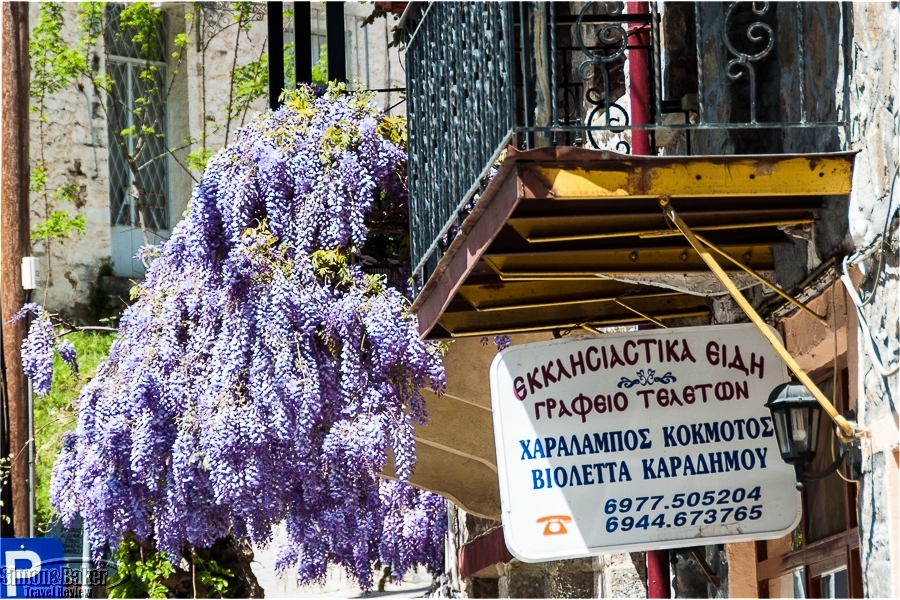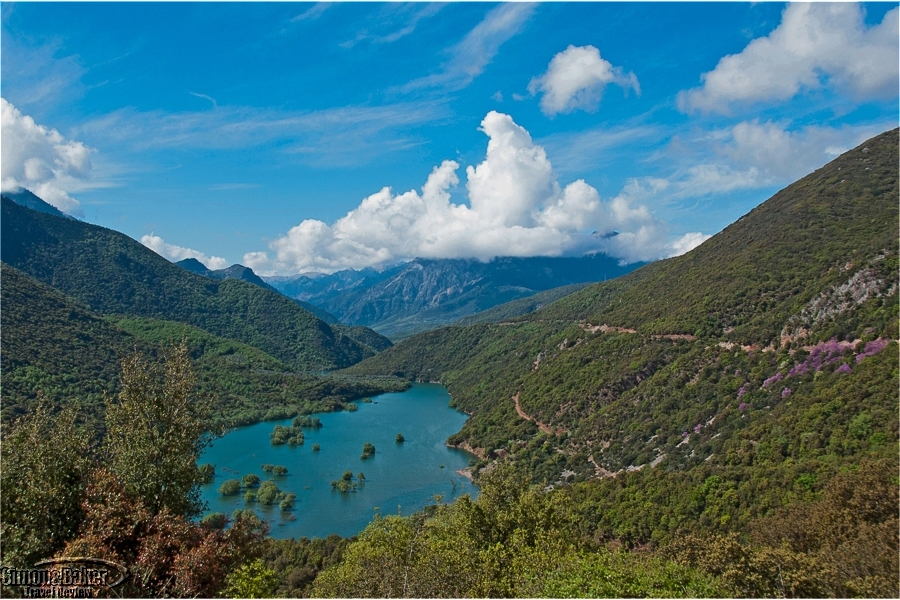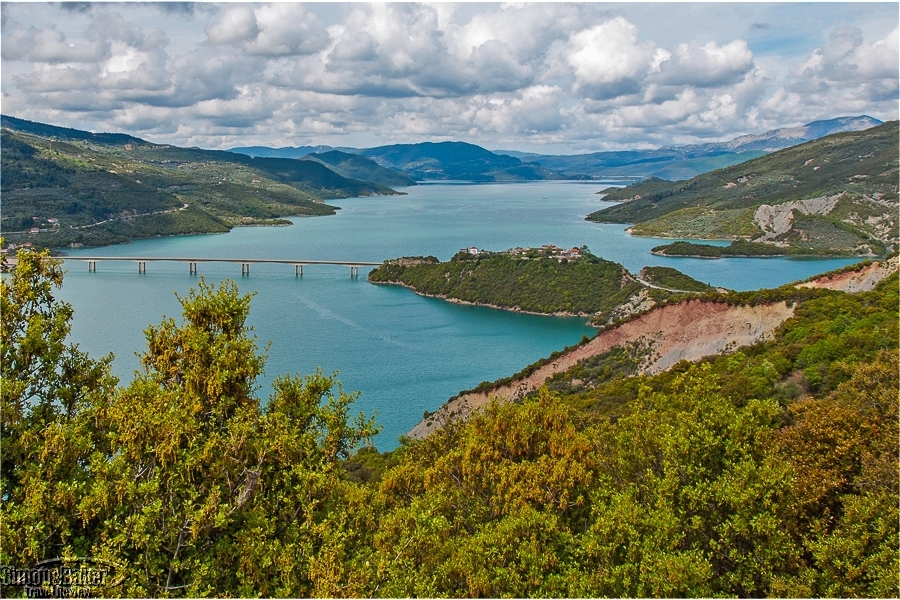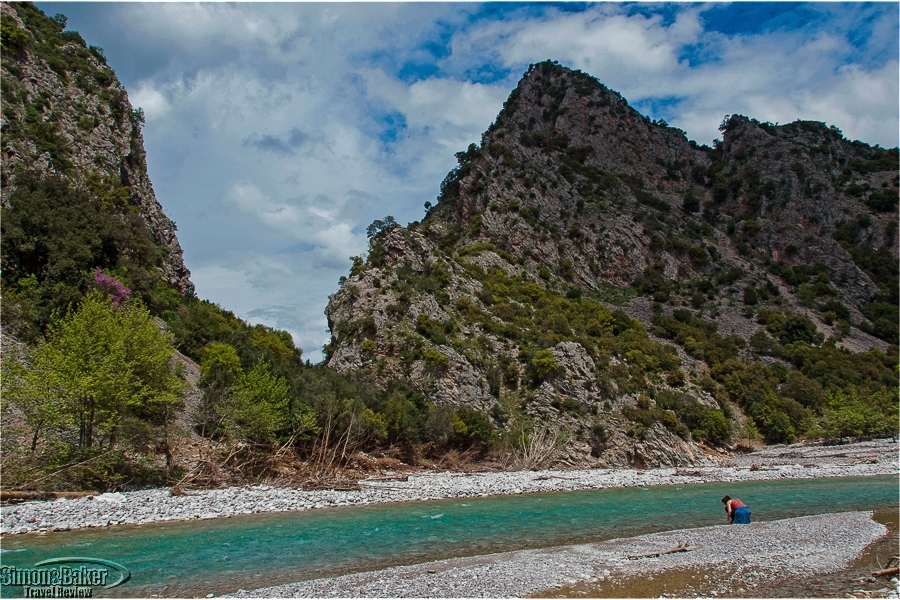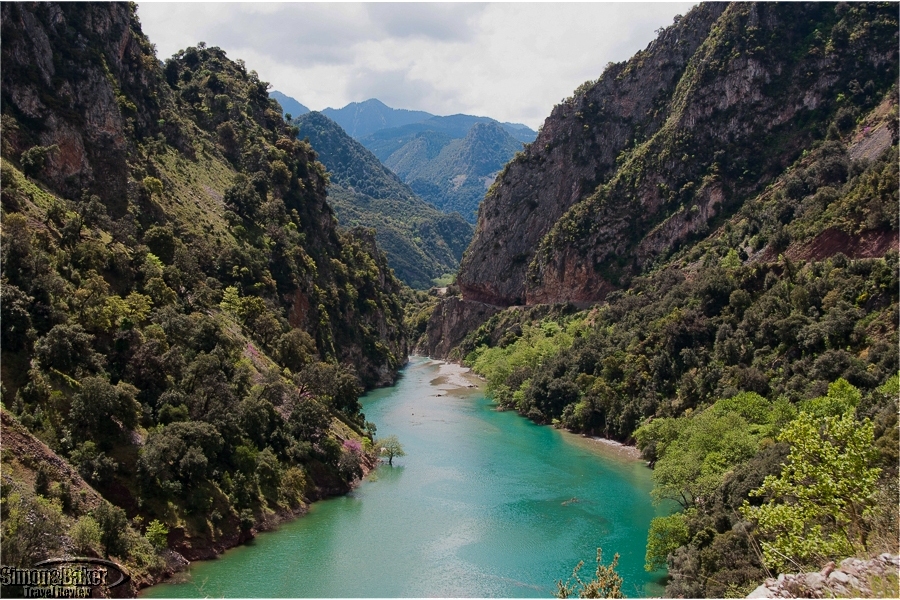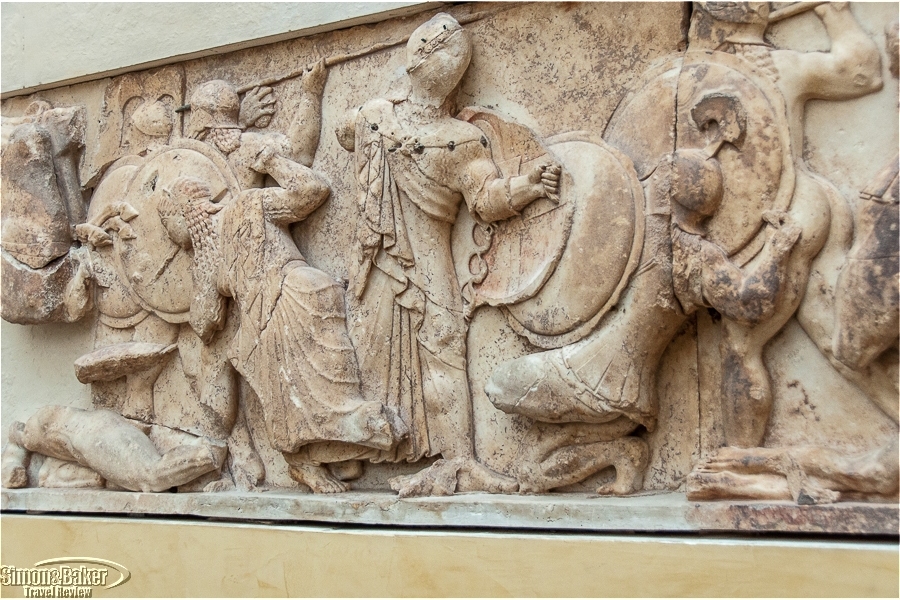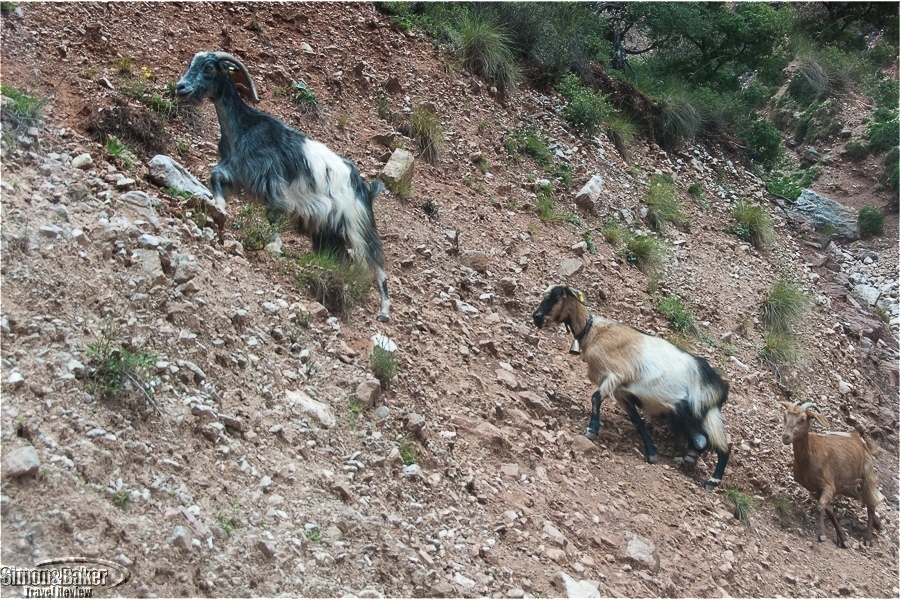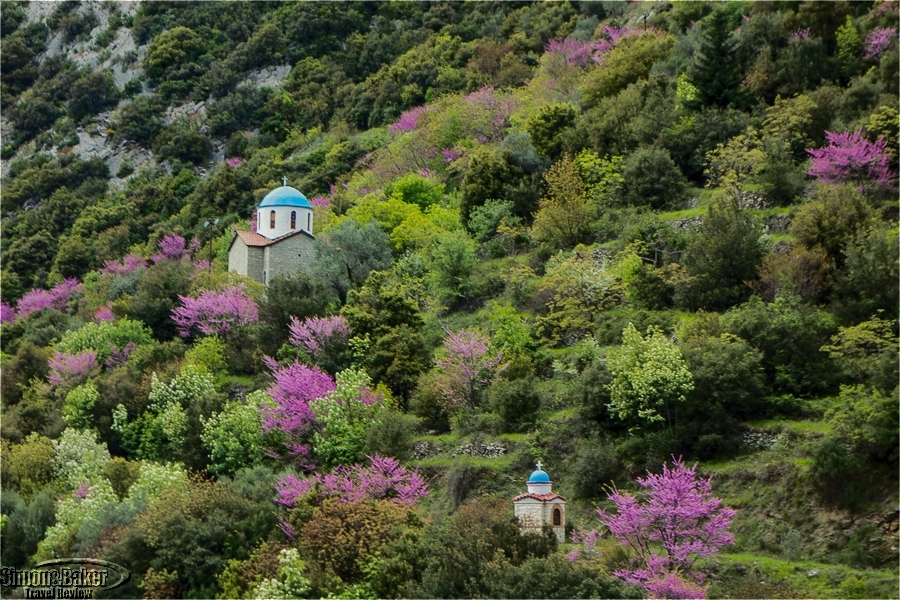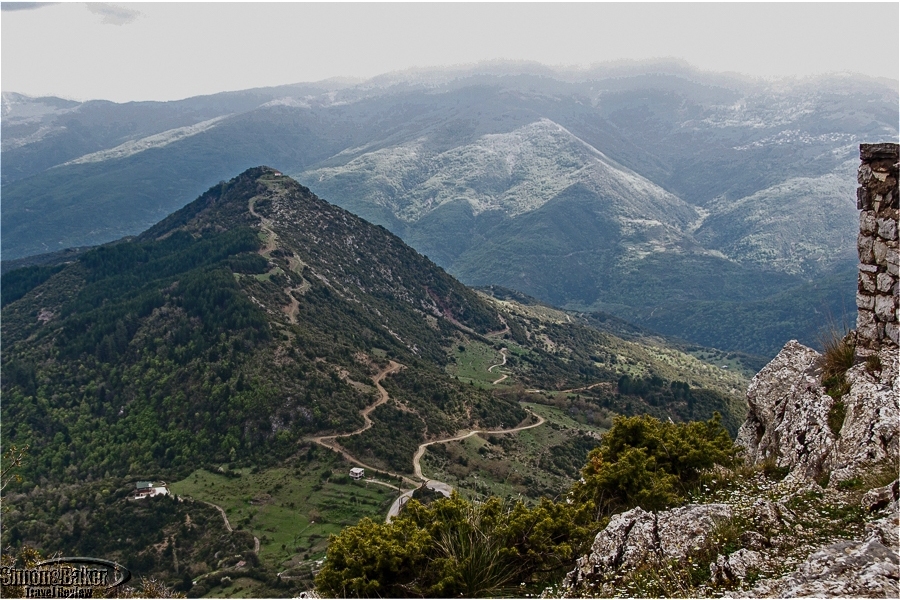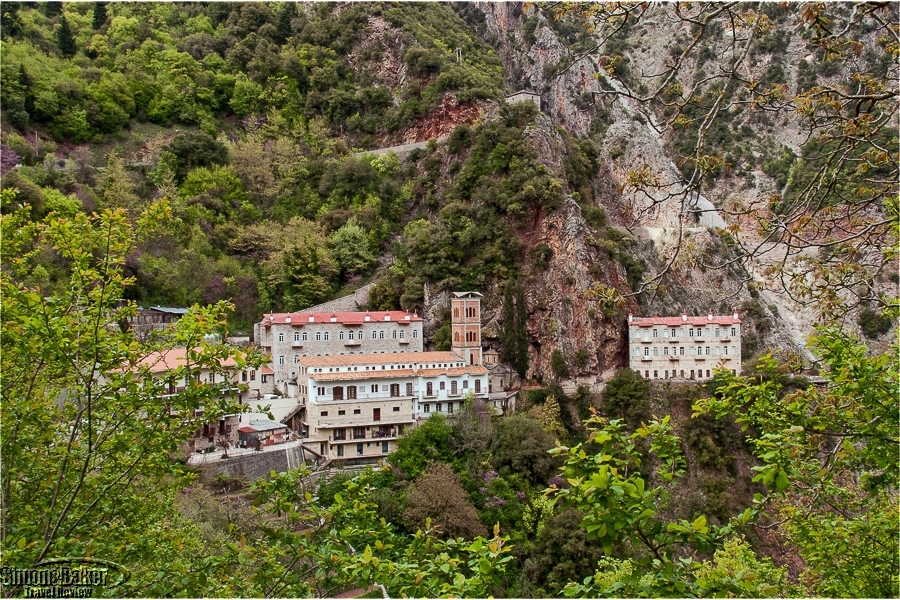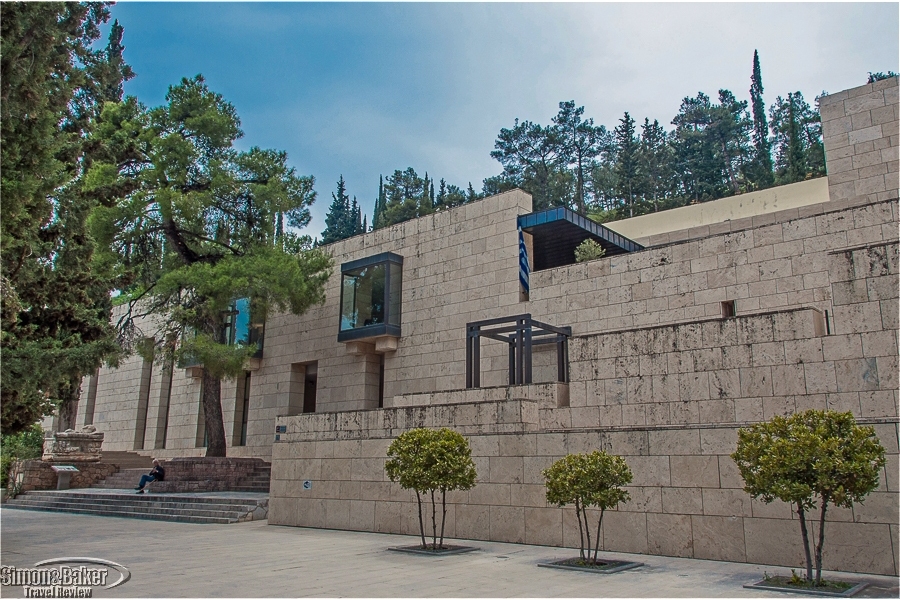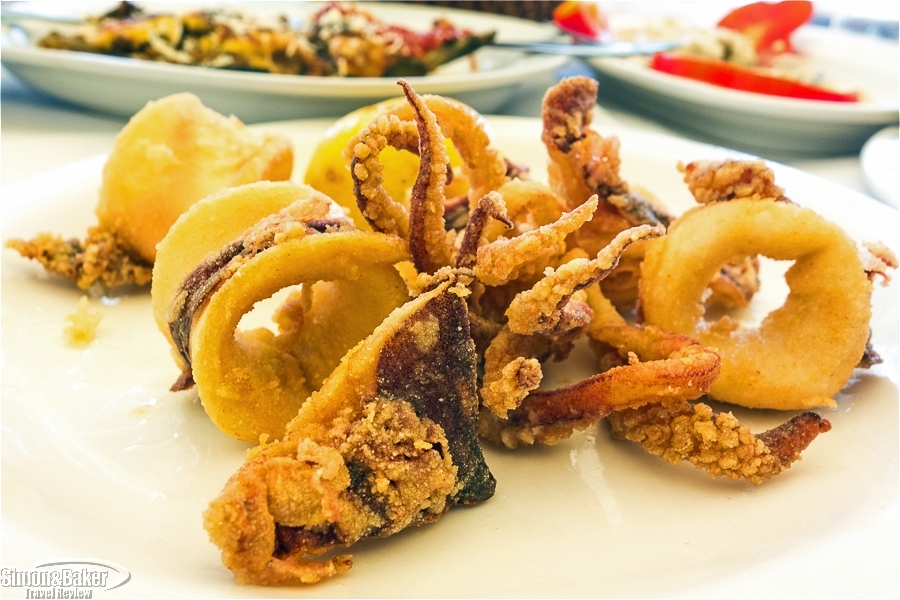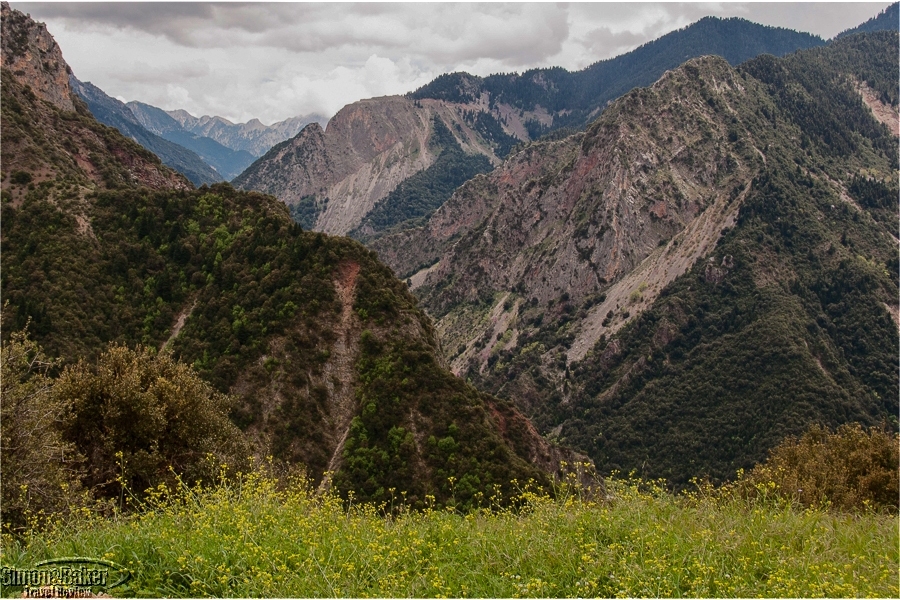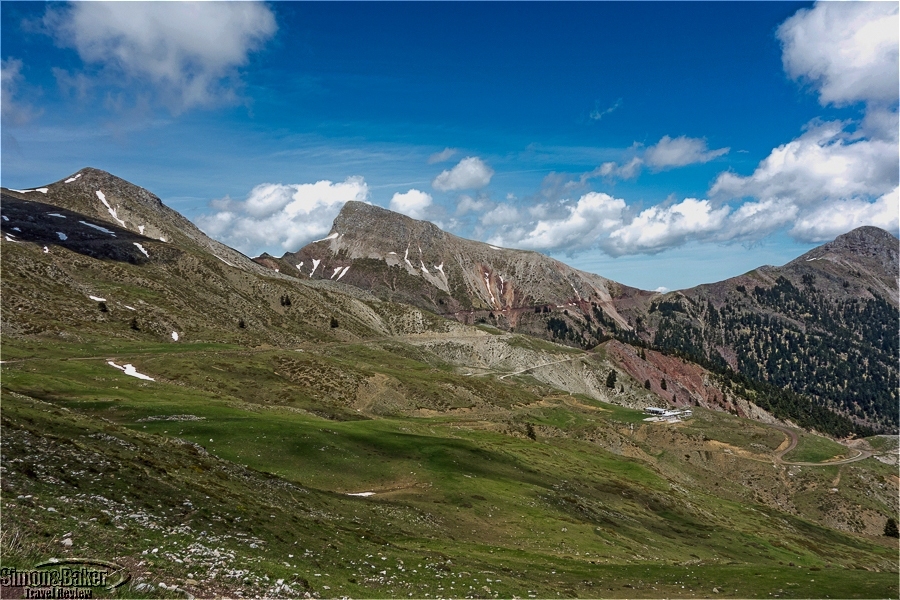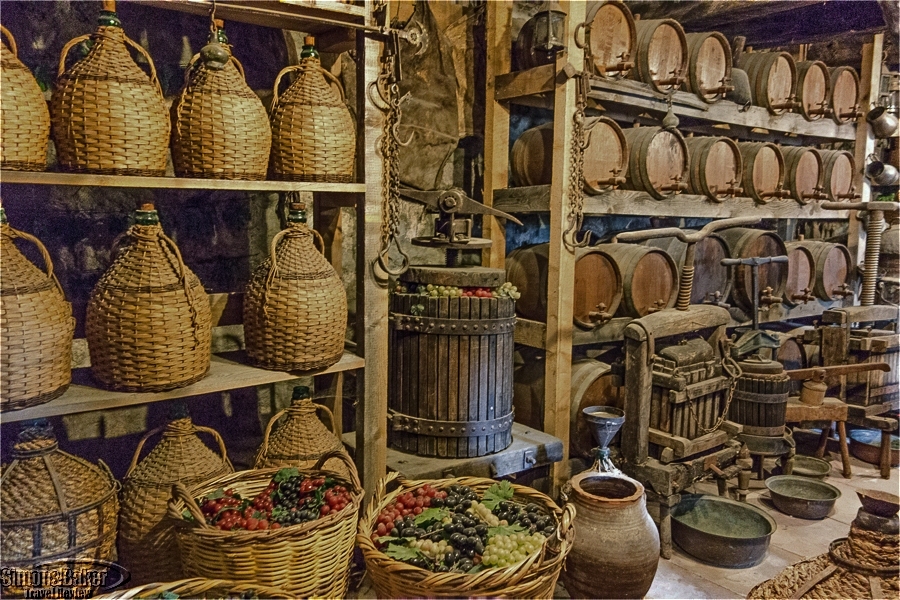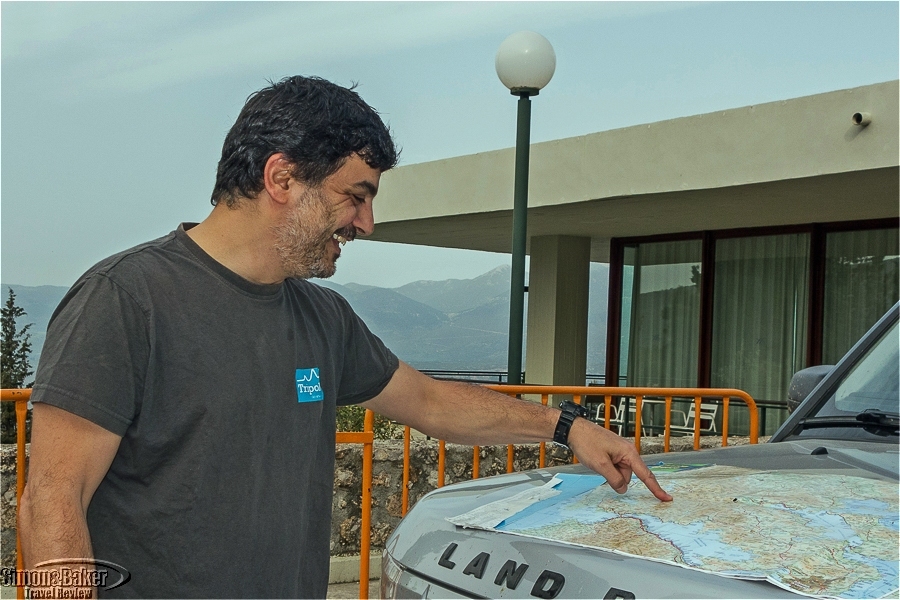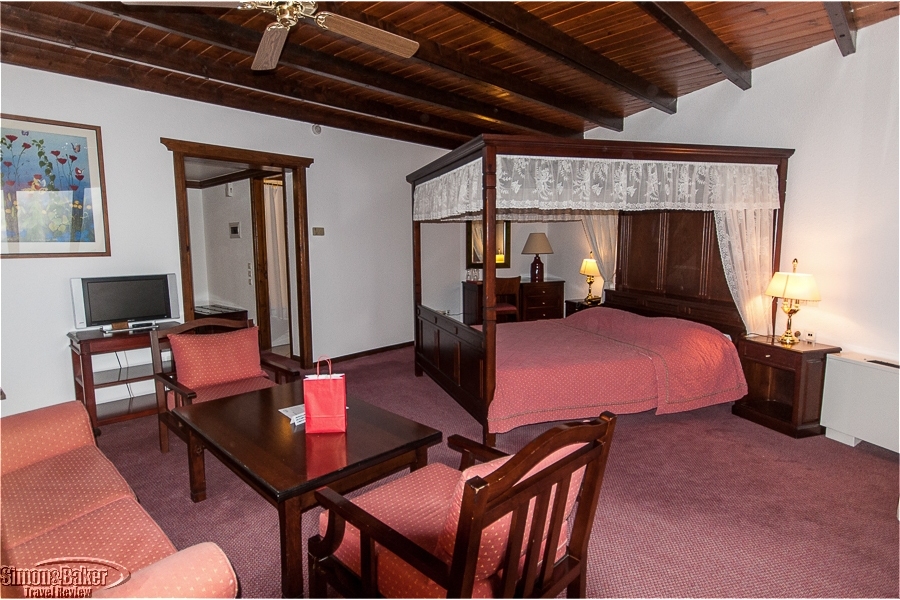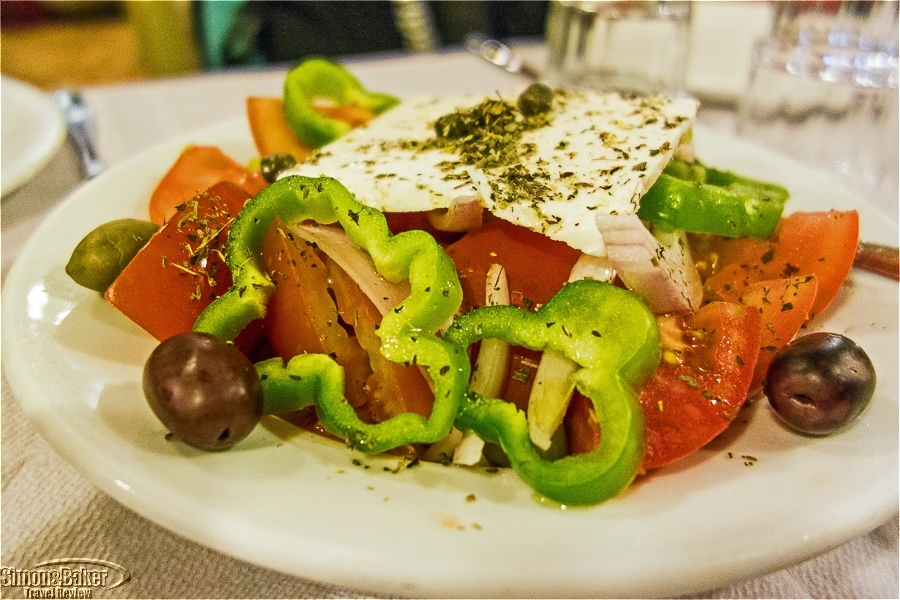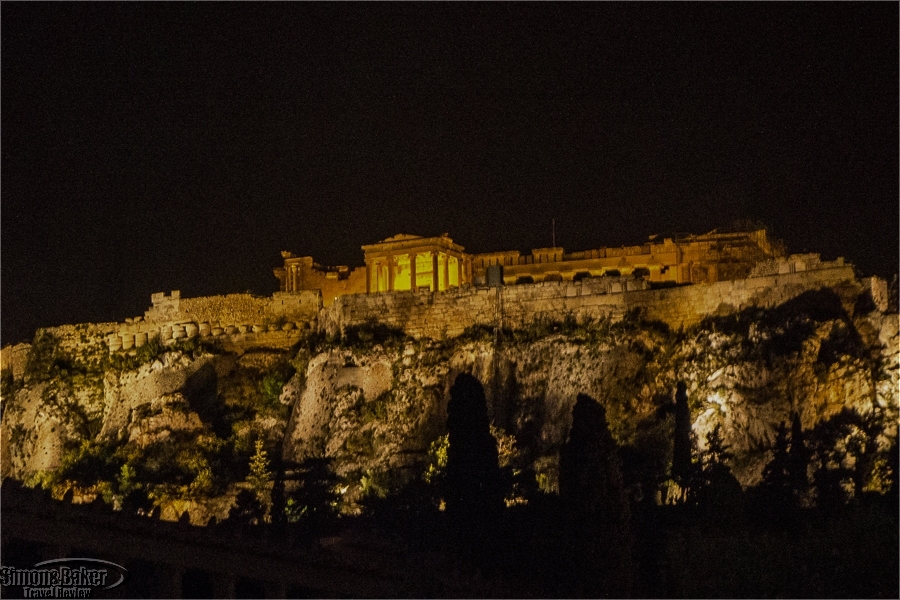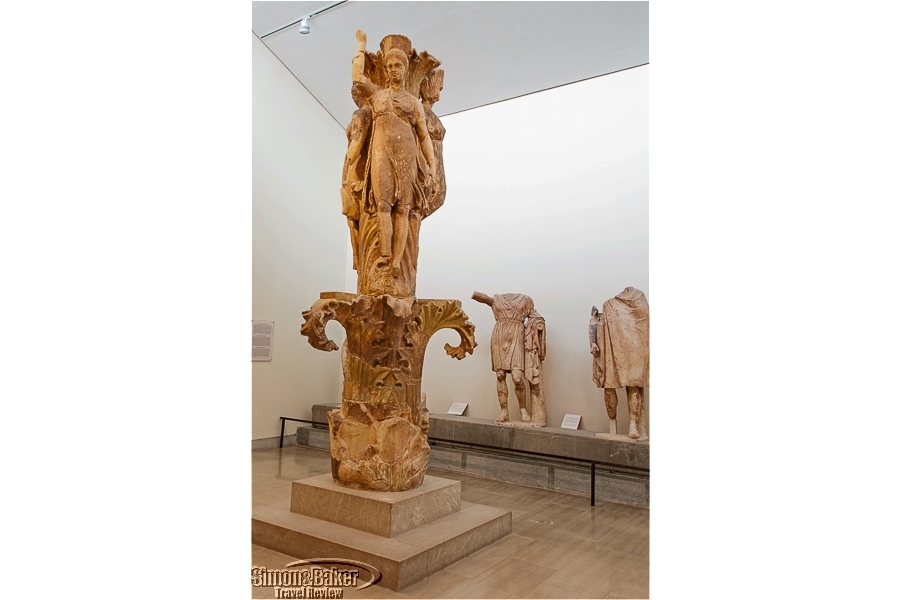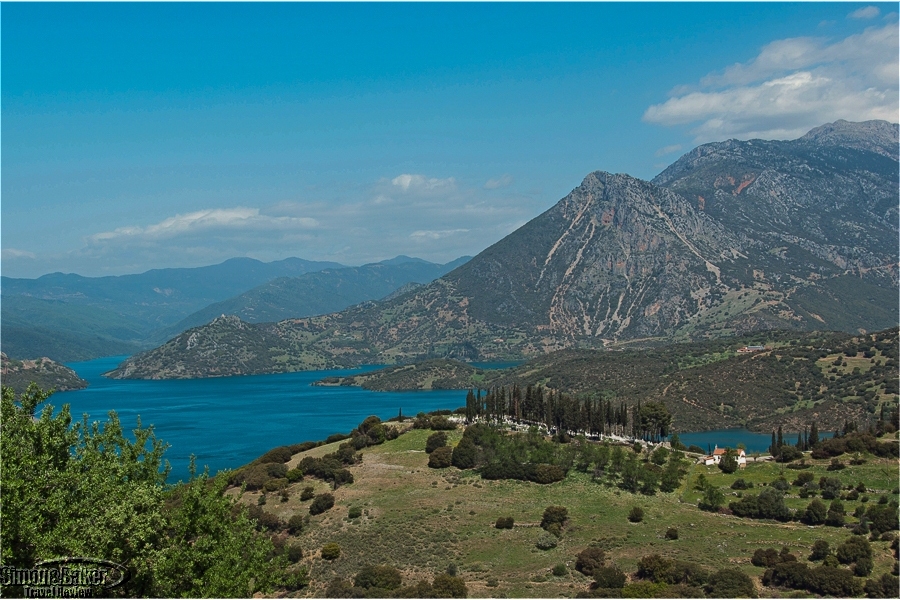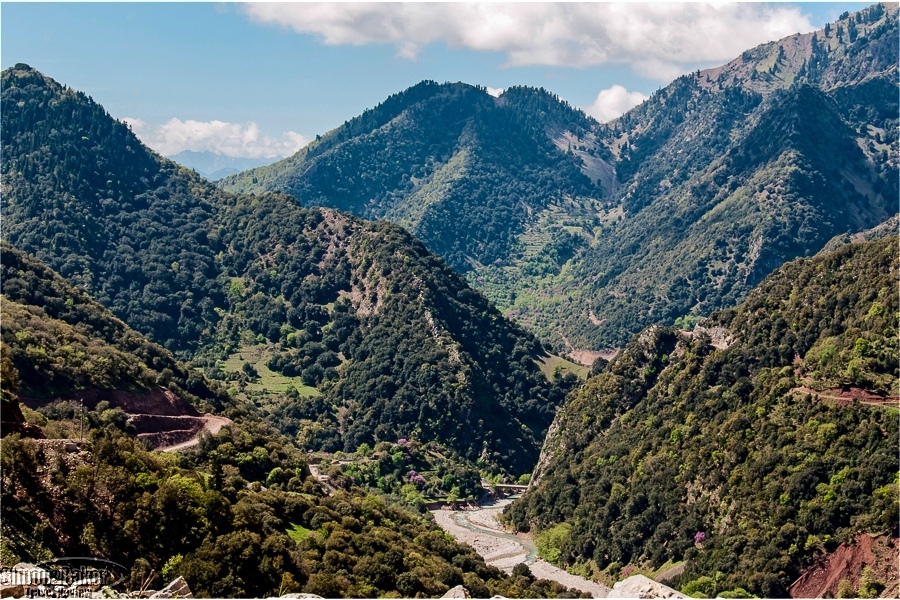 The luxury of the trip was the gorgeous wilderness and the introduction to remote rural communities and life that would otherwise have been inaccessible to me.
Overall Impression
As soon as I heard of the Tripology Adventures expedition through the Pindus Mountains of Central Greece, my wanderer's spirit did a double take. The concept was intriguing, a turnkey guided self-drive caravan into mountainous areas so remote that only fully equipped all-wheel drive vehicles could get me there. I was already checking flights to Athens! However, a nagging thorn kept catching at the edge of my enthusiasm, the self-drive part. A look at Greece's geographical statistics reminded me that this 132,000 square kilometer (32,600 square mile) country (i.e. over three times the size of Switzerland) was 80 percent mountains. And of its 117,000 kilometers (73,000 miles) of roadways, only just over one third were paved. I may consider myself an experienced city and highway driver, but I harbor no delusions about my ability to handle a full size Sport Utility Vehicle over unpaved mountain trails. Fortunately my query to Tripology put the matter to rest. While driving on their itineraries is often arduous, a majority of participants fall into the passionate drivers category, oftentimes more eager to take the wheel than share it. I was on my way.
Confirmation that I was indeed embarking on a memorable road adventure came as I arrived at the Airotel Alexandros in a modern neighborhood at the edge of central Athens where I was to meet the tour leaders and my fellow travelers, and spend the night preceding our departure. Its small off-street driveway was overwhelmed by five shiny late model SUVs already fitted with shortwave radio antennas. Each driver's door displayed the distinctive blue Tripology logo. Our convoy was ready to go. After a get acquainted briefing led by Izhar Gamlieli, the company co-founder, and our tour leader Yoav Barashi, they shepherded the 14 participants across the vibrant center of town. Our destination was Diodos, a typical tavern near the entrance of the ancient Agora where we enjoyed dinner on the terrace with a view of the Acropolis aglow against the black velvet sky.
Most of us couldn't pass up a photo opportunity, whether the sudden appearance of a herd of goats, beekeepers tending their hives or a striking bird's eye view of forbidding canyons morphing into a convoluted turquoise lake. Unscheduled stops quickly became frequent. But beyond the exceptional environment and the professionalism of our trip leaders, what made the journey an unforgettable adventure for me was their passion for the culture of Greece, its myths, and the rich history of its people. Not only did they have a thorough knowledge of the area but Yoav, the radio spokesperson of the lead car provided detailed historical context to any explanation or answer to our questions. His knowledge of mythology and his story-telling talents were an additional treat. Whenever the driving conditions allowed, he took to the radio to weave mythological tales with an irreverent humor that had us all asking for more.
Of my many indelible memories of the journey, one that stands out is a road incident that occurred early on. We were climbing up a narrow unpaved trail one hairpin turn at a time, laboriously keeping pace with our expert lead driver Nikos Manolis. The scenery was undeniably breathtaking and so was the precipitous drop to our left. That was the authentic, unspoiled Greece I had wanted to experience. But I was starting to wonder if I perhaps could have done with a bit less authenticity when the car in which I was ridding made decisive contact with a boulder. The aggressor was resting against our right front wheel well. We clearly were not in any danger but I was shaken nonetheless. The lead car as well as cars One and Two were already out of sight. Car Four was at a standstill behind us. A quick radio distress call brought Yaov's reassuring "we'll be right there" answer, and almost instantaneously the welcomed appearance of Nikos' big white land cruiser.
With the assurance of two who have handled such trifling contretemps many times before they were soon lassoing the recalcitrant rock and hitching it to a winch that had materialized from the front grille of the Nikos Mobile. Meanwhile, a nimble rally emergency vehicle was zipping to a stop behind us to lend a hand. The boulder safely relocated to a spot where it could cause no more mischief, we were once again on our way to the top of the mountain and our by then delayed picnic. The incident had an unexpectedly positive effect on me. From there on, I was able to relax whatever the terrain and fully appreciate the magnificent vistas, secure in the knowledge that I was in competent hands; and that unseen additional support stood ready to intervene at a moment's notice.
With their wealth of road tourism experience, flawless planning and sensitive understanding of the area, Tripology made my journey through the Pindus Mountains an exhilarating combination of spectacular mountain wilderness and suspenseful road travel, a mix so compelling it should come with a warning label. I can't wait to start planning my next Tripology Adventure.
The trip offered an experience I could not easily have had otherwise. Along the way, the hotels, ranging from one rather pleasant three-star to one five-star, and one little village inn were quite nice. We sampled area specialties, always freshly prepared with good local ingredients. The luxury of the trip was the gorgeous wilderness and the introduction to remote rural communities and life that would otherwise have been inaccessible to me.
Area Covered
We drove approximately 1,200 kilometers between Athens, Delphi, Ano Chora, Karpenisi, Kalampaka and back to Athens
Cell Phone Signal Excellent in all the areas we visited
Children The tour was for adults only.
Crew Three staff accompanied us. Our tour leader was Yoav Barashi, a seven-year veteran guide with Tripology. The lead driver was Nikos Manolis, a noted figure in the Greek rally community. Izhar Gamlieli was on the ground to oversee the overall trip. At historic sites where accredited guides were required, Tripology retained the services of vetted licensed guides. At the time of my visit, Penny Kolomvotsou and Tina Papaefthimiou were our guides in Delphi and Meteora respectively.
Duration Eight days
Established The company was founded in 1993 by its current co-owners.
Handicapped Access No
Internet Connectivity There was complimentary WiFi in the common areas and guest rooms of all the properties we visited. But connectivity was uniformly erratic at best.
Location From Athens to the Pindus Mountains of Central Greece
Owned And Managed Tripology Adventures is a privately owned company based in Israel and managed by co-owners Izhar Gamlieli and Ofir Birenbaum.
Size In addition to the guide vehicle, our self-drive convoy consisted four full-size late model rental 4 x 4 SUVs with air conditioning and all terrains tires transporting 14 passengers. They were equipped with private channel shortwave radios. Each could accommodate up to four participants and their luggage. I rode in Jeep Patriot with two other travelers.
Specialty A small group guided caravan-style self-drive SUV road tour in Greece
Transportation There were daily non-stop flights from multiple North American hubs as well as well as most major European cities to Athens Elfetherios Venizelos International Airport.
Description
The first morning of our journey found us eagerly piling up in our assigned vehicles. With a short review of the day's itinerary, the etiquette of traveling in a convoy and the use of the shortwave radio, we were off. After a midday stop on the Gulf of Corinth for a seaside lunch, we continued on to the archaeological site of Delphi, on the southwestern flank of Mount Parnassus. Dedicated during the classical times to the god Apollo it was the seat of the Pythia, the Delphic Oracle believed to channel his pronouncements. We spent the night in modern Delphi at the Amalia Hotel, a smart contemporary property with a sweeping view of the mountains and the Ionian Sea.
We started the next day on a serene country road that meandered down a hillside of silvery olive trees toward the sea, until a tight turn off brought us onto a rocky dirt road, stirring clouds of red dust. We were on Bauxite Way, named after a nearby aluminum ore mine, one of the best known stages of the Acropolis Rally of Greece (part of the European Rally Championship schedule). The best recorded time on this narrow 24 kilometer (15 mile) steep stretch of gravel and tight turns was 13 minutes, Yoav informed us. We, mercifully, took considerably longer, even occasionally stopping to make way for a flock of sheep or snap a few shots of our bucolic surroundings. Back on paved road, we caught our first look at the Mornos Reservoir, a pristine manmade lake built to supply Athens with its drinking water.
We stopped for refreshments in Lidoriki, a charming village overlooked by tourists, just a few shops along a main street fragrant with wisteria in exuberant bloom. We settled at empty tables on the platia, the central square shaded by ancient trees and surrounded by a couple of tavernas. The patrons checked us out covertly and everybody returned to their conversations. Ours were mainly about our adrenalin-laden Bauxite Way impressions. Back on the road, a narrow unpaved affair not much more than a logging trail hugging the rock face, we were on our way to a mountaintop picnic lunch when "it" happened, the aforementioned boulder incident. The ensuing delay notwithstanding, reaching the top and a panorama of jagged mountaintops and deep gorges to the horizon made it worth the climb. And so did the sight of Izhar, patiently waiting for us with a copious picnic already laid out. We stayed at a country inn that night, the Elatou Hotel, in the small village of Ano Chora.
We headed next for Karpenisi where we would spend the next two nights. We were entering the Agrafa (Greek for unchartered), an area of harsh, densely forested mountains, rivers rushing along deep gorges and craggy snow covered peaks that have earned it the contemporary moniker of Switzerland of Greece. Although it traces its first human settlements back to 6000 to 5000 BC, it is most famous for having retained its autonomy throughout the Ottoman occupation of Greece from the mid 15th century to 1821 when people settled in the impenetrable Agrafa to escape their conquerors. We wound our way up and down narrow ribbons of dirt roads carved into the rock, each turn revealing views more magnificent that the previous.
We stopped for lunch in villages that looked like they had been clinging forever to their mountainside. There was always a time afterward to stroll across the platia to the local church, reliably a little gem filled with gilded icons and frescoes that hinted of Byzantine times. One especially sunny morning, we veered onto a trail along the Trikeriotis River on its churning way to Lake Kremaston, to reach a sandy clearing where Izhar was putting the finishes touches to a generous morning refreshment spread. Later that afternoon we stopped at the Proussos monastery, where a venerated icon of the Virgin Mary has rested in a shallow cave for almost a millennium. The current chapel that surrounds it also included interesting 13th and 16th century frescoes. The importance of the religious artifacts notwithstanding, I found the architectural design of the current 18th century monastery, partially overhanging a precipitous chasm, well worth the visit.
By now we were bound for Kalambaka and the medieval monasteries complex and UNESCO World Heritage Site of Meteora. But before that we still had a day of thrilling roller-coaster rides ahead. We first climbed from the Karpenisiotis Valley to a mountaintop café for our morning break, then drove steeply down into a gorge of the Agrafiotis River where we enjoyed a waterside lunch of freshly grilled trout at a local trout farm before scaling the Niala Mountain to the Kamaria Pass. At an altitude of 1,657 meters (5,436 feet), it is one of the highest in Greece. From there, we went down again to western edge of the Thessalian Plain and our first jaw dropping sight of the ancient monasteries of Meteora atop their colossal sandstone pinnacles. Only six remain of the 24 built from the 14th to the 16th century. The next morning, we visited the highest and oldest, Great Meteoron with its intricately frescoed and lavishly gilded Church of the Transfiguration of Christ and its sprawling monastic complex still intact.
The following day, we drove back to Athens with one last detour for a fresh seafood lunch at a lively little resort on the shores of the Gulf of Corinth. Modern paved highways felt somewhat of a letdown. As we were pulling into the hotel's driveway I had a pang of regret that my Greek odyssey was over. But it was not just yet. A couple of hours later we were one last time following Izhar, Yoav and Nikos through the buzzing streets. Our destination was the once gritty Psiri neighborhood and one of its oldest taverns, the Taberna Toy for a farewell dinner of bottomless platters all the best local food, live Zeibekiko music, laughter and dancing.
Accommodations
Due to the nature of the journey, accommodations availability varied widely from stop to stop, from business city hotel in Athens to simple village inn, the Elatou in Ano Chora and contemporary tourism hotels such as the Famissi Eden in Kalambaka and the Amalia in Delphi, three and four stars properties respectively. Both offered spacious, airy rooms with large balconies and air conditioning, vast, elegantly decorated common areas, inviting dining rooms and seasonal outdoor swimming pools. From personal research on hospitality options of the locations we visited, I believe that Tripology endeavored to select the best available properties. In Karpenisi, it was the luxurious five star Montana Hotel and Spa where my room was decorated with local style dark oak furniture warmed by cinnabar wall-to-wall carpeting. It featured a separate foyer and dressing room with a full wall of storage closets. In addition to a classic four poster king size bed with matching bedside chests of drawers and writing desk, the décor included an overstuffed rolled arms sofa and two coordinated armchairs around a large rectangular coffee table.
Bathroom The bathrooms were commensurate with the appointments of the rooms and ranged from no frills to luxury. All had modern fixtures and commodes, in-bathtub showers, good water pressure and plentiful hot water. Sinks were usually built into vanity tops and in addition to a large wall mirror most included a wall mounted shaving mirror. The bathroom of the Montana Hotel and Spa was a spacious marble-tiled room with a separate water closet. It also included a large corner whirlpool bathtub with powerful jets that felt wonderful after a long day on the road.
Meals Since we were constantly on the move, we were able to sample the entire gamut of area specialties several times over, with each cook imparting his or her particular stamp to the dishes. One constant was the quality of the food, always freshly prepared with good local ingredients. Breakfasts were copious buffet style. Other meals were served family-style and started with the traditional Greek Salad of tomatoes, cucumbers, onion and olives topped by a slab of feta cheese, bowls of tzatziki (chopped cucumbers in ewe's milk yogurt seasoned with dill and garlic) and hummus (pureed chickpeas). Then came an array of hot appetizers such as stuffed peppers, moussaka, spinakopita (spinach and feta pie), patstitsio (baked pasta pie) and if we were near the sea, fried squid, small whole fish, and grilled octopus. By then I was more that satiated. But the cook was just getting started. I quickly learned to take only a taste of the delicious medezes (appetizers) if I wanted to enjoy the platters of succulent grilled meats, always accompanied with crispy French fries seasoned with oregano, yet to come.
Amenities In addition to car rental and insurance, tour amenities included all road expenses such as gas and tolls. Each car was supplied with tissues, toilet paper, bottled water and assorted savory and sweet snacks. Each participant also received a comfortable Tripology daypack and a souvenir assortment of local specialties including extra-virgin olive oil, kalamata olive tapenade, artisan honey and jam. All meals, soft drinks and wines with dinner were complimentary, as were entrance fees at historical sites and guided tours. At all hotels, room amenities included at a minimum a small room safe, individual sizes of hand soap, shower gel and shampoo, a hair dryer, and television with international channels.
Other
Power was 220 volts. Each passenger was limited to one item of soft sided luggage.
At the time of my trip, Tripology had been leading caravan road expeditions through Central Greece as well as other remote historic areas of the Mediterranean basin and beyond for over two decades. Their depth of first hand knowledge of the area, its challenging topography and roads, most spectacular vistas and picturesque villages was evident. It translated into a flawlessly planned and smoothly orchestrated itinerary that still maintained the flexibility to be adjusted at a moment's notice to accommodate changing road or weather conditions and my interest.
Cleanliness
Good to excellent at all hotels
Date of the Voyage April 2015
Reviewers
Photos and Article by Josette King
Service We each carried our own luggage. Hotel rooms were serviced daily. Cars were refueled and washed daily during our evening meal.
Would You Take This Voyage Again? Yes
Contact Information
Address:

Tripology Adventures
76 Hagefen Road
Beit Zait
Israel City
Israel

Phone:
Website:
Email: