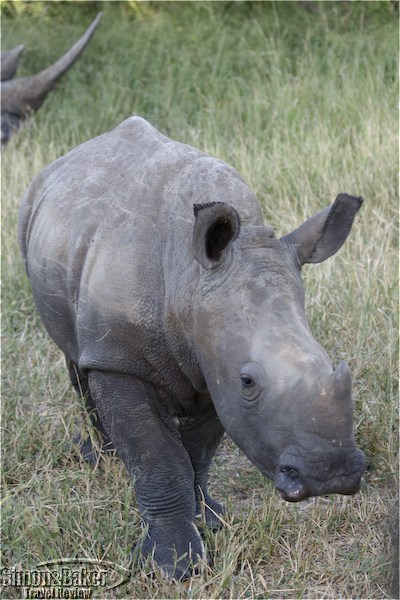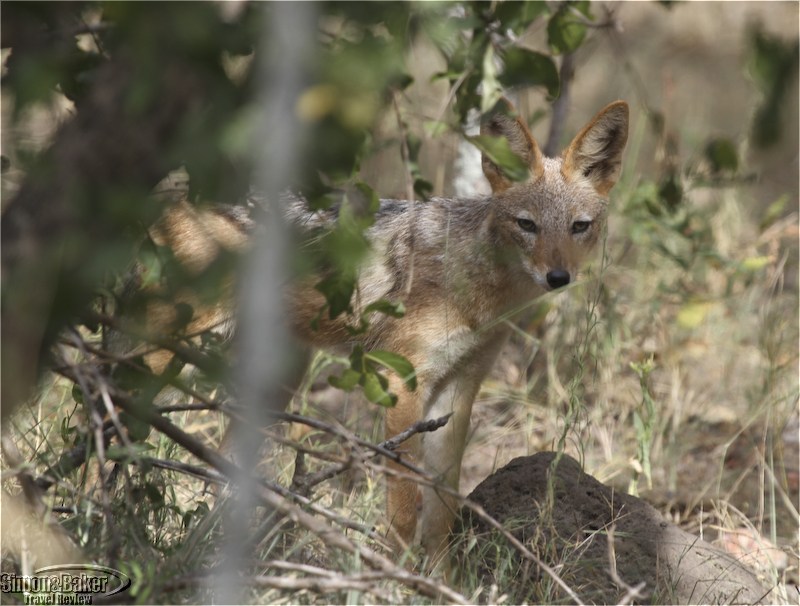 It was a place to call home while on a South African safari, the epitome of bush luxury.
Overall Impression
Our stay at Africa House, an exclusive use six bedroom house within a luxury Big Five safari lodge property in South Africa, was superb. While we much appreciated the well appointed and comfortable house itself, its décor and furnishings lovingly hand picked by the owner, and wireless WiFi connectivity it was the staff that made our stay special. They were always there at meal and game drive times when we might need something. Between activities and meals the staff allowed us private time alone to relax in our luxury bush home. More than once we were tempted to skip a game drive to just relax lazily by the pool and enjoy the house. We plan to return for a slightly longer stay when we can do just that without feeling we are missing out on precious few game drives.
On our first afternoon at Africa House we went on a game drive in the dedicated Land Rover assigned to the house. In the company of Ryan and Terrence, our ranger and tracker team, we scoured the thick and green summer bush for game. We saw several elephants then spent time with a very relaxed warthog feeding calmly on bended knees while we watched amazed (in our experience warthogs often run when they encounter a vehicle) and took photos. We then saw rhinos and buffalo together at a water hole. Just when we thought things were calming down we heard some guinea fowl making a ruckus on a tree top. When our bush guides looked closer they discovered the reason, lions. Three juvenile lions were taunting the guinea fowl who were sounding the alarm from a tree top. We followed the lions for a short distance and came across their sleeping parents. A short while later a second vehicle came to look at the lions who by then had decided to slumber. After lingering for a while longer we decided to head back calling our first outing a most wonderful success.
Meal times at Africa House were as remarkable as our first game drive. John Jackson, the manager and chef, and the staff made sure we were well fed not just in quantity but in quality and preference. Every meal was delicious and the settings were varied and fun. We had meals by our pool, in the inner courtyard, in our boma (open air enclosure) and in great comfort in the bush.
The house was the perfect place to spend quality time in the bush. In addition to our brightly decorated rooms there were well appointed and spacious common areas where we could lounge indoors and outdoors. The furniture was comfortable and the house was designed with care, attractive and functional.
There were many details that made us fans of Africa House like fragrant and embroidered linen sheets, Molton Brown toiletries, fresh flowers, well stocked kitchen (in case we wanted a snack) and delicious gourmet meals. The exclusive use 25 million rand (about $3 million as of this writing) six bedroom house with a pool had all the advantages of a Big Five luxury lodge plus an excellent dedicated game viewing team and vehicle, the space of a house, the service of attentive staff assigned to us exclusively, outstanding game viewing, the gourmet orientation of a fine restaurant and privacy. It was a place to call home while on a South African safari, the epitome of bush luxury.
Children
Yes
Class Of Accommodation Luxury house within a five star lodge property
Concierge Russell Khosa
Connectivity There was excellent WiFi internet access from our rooms and within the house although some websites would elicit error messages.
General Manager John Jackson
Handicapped Access The property had welcomed wheelchair bound guests in the past. Showers within the house were doorless.
Length Of Stay Four nights
Location In the southeast corner of the Royal Malewane Reserve in the 13,000 hectare Thornybush Game Reserve of the Greater Kruger National Park area.
Owned And Managed Liz and Phil Biden
Pets Allowed No
Size The 680 square meter six room stand alone house had a staff compliment of between eight and ten depending on the size of the party. It was situated in a 1,200 hectare reserve within the larger 13,000 hectare Thornybush Reserve.
Year Opened-Renovated Africa House was established in September 2008 as an additional stand alone structure within the Royal Malewane property.
Lobby And Common Areas
A rustic and antique looking wood door that looked like it belonged somewhere in deepest Zanzibar marked the entrance to Africa House. Beyond it was a U-shaped building centered around an inner courtyard with a central fountain. A kitchen, dinning and living area occupied the middle of the house and six bedrooms fanned out, three on either side of the courtyard. On the outer side of the living area there was a covered terrace and a bush facing swimming pool.
The six bedrooms could accommodate 12 guests (14 in a pinch including a nanny or pilot room). Each room had an en suite bathroom most with a bush view. Some of the bedrooms connected so they could be set up to accommodate a family.
There was air conditioning in the bedrooms and in the living dining area for those times of the day when we had to take shelter from the scorching South African summer heat. The ambient temperature in the outdoor areas was pleasant in the early morning and later afternoon and could be tempered with a dip in the cool pool. The flooring was of polished concrete with wood accents and area rugs. There was a large fireplace in the living room with a flatscreen Sonic television above it. We liked the high wood beam ceilings and fresh flowers in the rooms and common areas.
The well equipped kitchen made food preparation or heating simple for the staff. It housed a double door refrigerator, six burner gas stove and oven, dishwasher, espresso machine and microwave oven as well as dinnerware, silverware, and glassware. The main refrigerator had sliced fruits, snacks, and cold beverages in case we developed an appetite between meals (we were so well fed that was not an issue during our stay; we only availed ourselves of cold beverages from the refrigerators) and there was a fully stocked mini refrigerator in the pool area.
There were many comfortable places to sit and relax in the common areas. The living and dining area combined was 77 square meters large. Although we never made use of it there was a large dining table with armless green chairs next to the kitchen. For entertainment other than television there was an iPod dock in the living area, board games and a sea of Africa themed books.
Outdoor time could be spent in the pool area, 50 square meters in size, in one of two Casitas, shady corner 7 square meter alcoves with daybeds in the courtyard (40 square meters large) or in the privacy of our bedrooms which had individual partial wrap around wood decks. In each of the two master bedrooms, there were wood and wicker chairs and outdoor showers in the wood decks. The other bedrooms each had a small bush facing porch with outdoor showers.
Eclectic decorative touches included oversize frameless oil paintings, beautiful rustic antique East Africa (Zanzibar, Lamu) wood doors at the entrance and within the house, antique furnishings, Persian rugs, silk and leather, oversize framed antique mirrors, carved four poster beds (with hand made linen sheets embroidered with the property initials) from Mombasa, Kenya and object d'art. There were two large liquor cabinets filled with crystal glassware and a variety of alcoholic beverages in full size bottles. The main theme in the bedrooms was of bright primary colors and an eclectic combination of items that somehow created a warm and unpretentious yet elegant environment.
One night we had a romantic candlelit gourmet dinner in the courtyard. The staff prepared a delicious meal which we enjoyed throughly to the sounds of the water fountain while feeling the insect free gentle breeze rolling in to our cozy corner table.
Although we only occupied two of the six bedrooms during out stay we had access to the entire house. The other rooms were similar in their furniture arrangement including wood carved four poster beds; each room had a different color theme. The room adjacent to mine was gold and yellow themed; the one next to it was fuchsia and lime green with twin beds; across the way on the other side of the house the rooms were a mirror image of those on my side. One had a red theme. The room adjacent to that one was decorated in a middle green color and the one next to it with twin beds in red.
Bathrooms
The pretty master bedrooms, 12 square meters large, were spacious and light filled. Each had a stand lone bathtub as well as indoor and outdoor showers. There was a rustic door leading into the bedroom and a large sliding glass door leading onto a private wrap around deck with a doorless outdoor shower. Inside, next to the sliding glass doors, there was a doorless double shower in one corner. An inviting bathtub occupied the center of the bathroom. It was flanked by twin sinks set against the wall. A toilet was in the corner. Although there was no air conditioner in the bathroom the temperature was comfortable for me.
Rooms We stayed in rooms one and two, the 29 square meter large master bedrooms of Africa House. Located on either side of the swimming pool, Room 1 (my room) and Room 2 (my travel partner's) occupied the two corners of the north facing rectangular house. Each one had double views of the bush in the bedroom as well as a view of the bush from the bathroom. Room 1 was also the room of the property owner, Liz Biden. It was decorated in shades of medium pink and medium blue. A four poster bed framed by identical glass top night tables set below matching oversize framed mirrors, occupied the center of the room. The wooden bed was painted blue and covered with a thick duvet, feather pillows and pink and blue pillows and throws. There was a pink bench at the foot of the bed. The center of the room was furnished with a matching set of blue cloth and wood armchairs facing a round wood table covered with magazines, a Chinese urn and fresh flowers in a see-through vase. A large wood desk with drawers and a wood and cloth armchair stood on the right side of the room facing a large rectangular framed mirror. I set my iPad on the desk top space which was otherwise taken up by a lodge informational folder, a silver vanity set, a small vanity mirror, two framed photos of children, a lamp and a Chinese urn. Across the room from the desk there was a wood cabinet. Closer to the bed, on the same side of the room, there was a floor to ceiling built-in wood closet with hanging and folding space as well as an electronic safe. Room 2 was very similar to mine in layout and size although the colors were different.
Meals
Meals at the Royal Malewane were even better in the present than in our memories. Our talented chef had the knack of preparing delicious and fulfilling dishes. Whether it was a light lunch so we could stay awake during the warm afternoon game drive or a six course tasting dinner, John's dishes were satisfying every time. Most meals, at the time of our choice, were from a la carte menus. The menus and venues varied during our stay.
Breakfasts was a cold plentiful buffet of fresh fruit, cereals (including tasty homemade muesli), pastries, jams, yogurt, salmon, deli meats and cheese and made-to-order eggs and sides on offer. Lunch was light or hearty depending on our preference. There were many tempting options in the menu. Although we preferred the light dishes given the intense summer heat on the afternoon game drives we developed a fondness for the Royal Malewane Burger (a lamb patty with cheese bacon, mushrooms and French fries on the side) and the Mozambican prawns. One lunch menu included two starters, two mains and dessert options. For starters there was Salad Composée of a Potato and Fennel Cake with Scottish Smoked Salmon and Mozambican Prawns, served with a White Wine and Fennel Sauce or Sweet Potato and Butternut Soup garnished with Grilled Mussels. For mains there was Fillet of Kingklip poached in a Tomato and Onion Sauce, topped with Citrus Segments, Olives and Fresh Garden Herbs or Grilled Beef Fillet served with a Green Peppercorn Sauce (served with brown rice and seasonal vegetables); and a wonderful Duo of Poached Pears served with a Berry Coulis and Ice Cream. Another day I tried the Grilled Line fish and Queen Prawns served with and Garden Salad (we skipped the minted peas) and the Tropical Fruit Kebab with Papaya and Lime Sauce with sorbet of the day on the side.
Dinners were the most elaborate meals set at varied locations and with themes such as tasting, Bedouin (bush dinner) or boma. The Tasting Menu was a treat. We had Amuse Guele of Roasted Butternut, Oyster Mushroom, Sun-dried Tomato and Basil Pesto topped with a Mozambican Prawn and a Parmesan Tuile for our first bite; Gorgonzola Green Beans topped with Seared Scottish Salmon; Zucchini and Parmesan Soup with Croutons; Pan-Fried West Coast Sole with Lemon Beurre Blanc or Grilled Rack of Karoo Lamb with a Red Wine Sauce; and Steamed Chocolate Pudding with real hot Chocolate Sauce, Orange Segments and Fresh Cream.
On boma night there were two plated dishes: salmon cakes on a bed of spinach served with a paprika sauce , curried vegetable soup with toasted sunflower seeds followed by a buffet of grilled pork spare ribs, ostrich kebabs, beef farmer's sausage ( boerewors ), lemon and herb marinated spatchcock chicken, corn on the cob, vegetables, Greek salad and beetroot salad. For dessert there was deep fried custard with poached pineapple and Bulgarian yoghurt.
On our last night at Africa House, we were delighted with a Turkish Night dinner which featured flame lights, a tented set up with large and comfortable wood sofas and thick cushions set on Persian style carpets under a canvas cover. At the end of our night drive our ranger surprised us by arriving at a beautiful bush setting. We loved the evening and meal, especially the lamb kebab and rhubarb dessert and 2003 La Motte Cabernet wine.
Amenities
Meals and game drives were included and there was a myriad of little extras. For example, each night the staff would leave the next day's weather forecast, a USA Times news summary with my name and room number on it and candy (the first day it was almond chocolate, the second day, The Coach House caramels), and a bottle of still water on my night table. We were greeted with scented moist towels on return from every game drive and a welcome drink in the evening.
There were bathrobes and slippers in the cupboards for use during the stay, telephones and electronic safes in the bedrooms, complimentary bottled water at any time, baskets in the cupboards with hairdryer, mosquito repellent, emergency horn, candles and matches, international plugs, flashlights, air conditioning and fans in the rooms, iPod docking station in the lounge, TV with satellite channels and DVD player. On the desk, there was an informational folder and a game viewing check list.
In the bathroom, there were Molton Brown English toiletries in full size and miniature bottles, Molton Brown Soap, a shower cap, and Charlotte Rhys bath salts and bath oil.
Facilities Guests at Africa House had access to facilities at the main lodge: Fitness center, swimming pool, spa and gift shop.
Fitness Center And Spa As guests at Africa House we were able to visit the Waters of Royal Malewane Spa, a gym and 25 meter lap pool at the main lodge. We could request that someone drive us to the main lodge to make use of the facilities. We were so pleased with our own facilities we never found the need to visit the lodge except for a quick stop to buy souvenirs at the gift shop one morning. The masseuse was kind enough to provide me a massage at Africa House.
Pool Africa House had its own bush facing swimming pool. The pool deck had several cushioned lounge chairs and umbrellas. There was also a shaded area with additional patio furniture where we enjoyed spending time between game drives. Although there was a pool of greater length at the spa in the main lodge we were happy to swim in the house pool. The water was refreshing. There were some leaves in the water and a bit of sand at the bottom. By the pool there were cushioned and adjustable single and double lounge chairs and three umbrellas. One of our favorite places to spend time was poolside under the shade of the center umbrella for lunch or on one of the comfy chairs in the left corner of the covered deck.
Game Viewing
Our ranger Ryan Jack, a native of Zimbabwe, had lived in South Africa most of his life and had worked as a guide for 12 years. Terence Mhlanga, our tracker, had become a tracker in 1997. As guests at Africa House we had our own comfortable dedicated game viewing vehicle and the guidance services of Ryan and Terence twice daily. Every morning and every afternoon the four of us would head out in a Land Rover into the bush in search of game viewing and photographic experiences. Game drives lasted about 3 hours (5:30 am wake up and departure at about 6 am and afternoon departure at 4:30 pm with a return around 7:30 pm). Since there were only two of us we could request different game viewing times as well as focus our attention on specific aspects of interest to us. We could also stop and linger at a sighting (if we were the only vehicle). The vehicle was comfortable and we had plenty of space to spread out. There were beverages and snacks stowed in the back, and blankets and mosquito repellent. As we departed the staff handed us a bottle of water each.
Two vehicles per sighting was the policy at the Royal Malewane. Africa House would seat up to 10 guests in the designated vehicle. An additional vehicle was available for a supplement.
During our stay we saw the following animals: blue wildebeest, buffalo, grey duiker, impala, kudu, nyala, black-backed jackal, side-striped jackal, chacma baboon, vervet monkey, elephant, Burchell's zebra, cheetah (with a baby and at an impala kill), lion, giraffe, hippopotamus, spotted hyena, scrub hare, black rhino, white rhino, tree squirrel, warthog, Nile monitor, serrated hinged terrapin, Nile crocodile, nest of a foam nest frog, as well as black mamba and boomslang snakes and yellow pansy butterfly.
We saw or heard the following birds: arrow-marked babbler, Cape batis, European bee-eater, dwarf bittern, dark-capped bulbul, grey-headed bush-shrike, yellow-front canary, rattling cisticola, bronze-winged courser, jacobin cuckoo, Cape turtle dove, emerald-spotted wood-dove, fork-tailed drongo, white-faced duck, African hawk eagle, bateleur eagle, Wahlber's eagle, African dusky flycatcher, spotted flycatcher, crested francolin, Natal francolin, Swainson's spurfowl, go-away-bird, Egyptian goose, dark chanting goshawk, sombre greenbuls, helmeted guineafowl, juvenile African harrier-hawk, white-crested helmet-shrike, grey heron, African hoopoe, red billed hornbill, southern yellow-billed hornbill, purple indigobird, striped kinfisher, woodland kingfisher, blacksmith lapwing, crowned lapwing, rufous-naped lark, sabota lark fiery-necked nightjar, spotted eagle-owl, Verreaux' eagle owl, green-winged pytilia, common quail, European roller, lilac breasted roller, double-banded sandgrouse, wood sandpiper, magpie shrike, red-backed shrike, southern white-crowned shrike, southern grey-headed sparrow, Cape glossy starling, wattled starling, barn swallow, black-crowned tchagra, yellow-fronted tinkerbird, spotted thick-knees, southern black tit, white-backed vulture, blue waxbill, long-tailed paradise whydah, bennets woodpecker, and cardinal woodpecker.
Other On our second night at Africa House, an exclusive use six-bedroom home within the Royal Malewane property, we had a boma (outdoor enclosure) barbeque dinner. About a dozen Royal Malewane staff members including some of the Africa House staff arrived following dinner for a surprise Shangaan singing and dancing demonstration. Ramos, one of our Africa House staff members, explained they were there to welcome us from America and share a little of their culture with us. The shy men and women sang three songs, one about the role uncles have as problem solvers within Shangaan society, the South Africa national anthem, and the well known Shosholosa. They departed waving and to the sounds of soft singing.
Cleanliness
Excellent
Date Of Review March 2011
Reviewers Article by Elena del Valle
Photographs by Gary Cox
Service Africa House had its own staff including a game viewing ranger and tracker. During our stay, Ramos, Zama, Gift and Lloyd (a new sommelier) looked after us in the house. Danisa came from the spa for a wonderful 60 minute deep tissue massage in the comfort of my air conditioned room. In addition to daily cleaning and turn down service, the house was serviced as needed. The service was outstanding.
Would You Stay There Again? Yes
Contact Information
Address:
At Royal Malewane 1 Avoca Road,
Hoedpsruit, 1380
South Africa
Phone:
Fax:
Website:
Email: